Home » Unexpected and Beautiful Kitchen Backsplash Ideas
Unexpected and Beautiful Kitchen Backsplash Ideas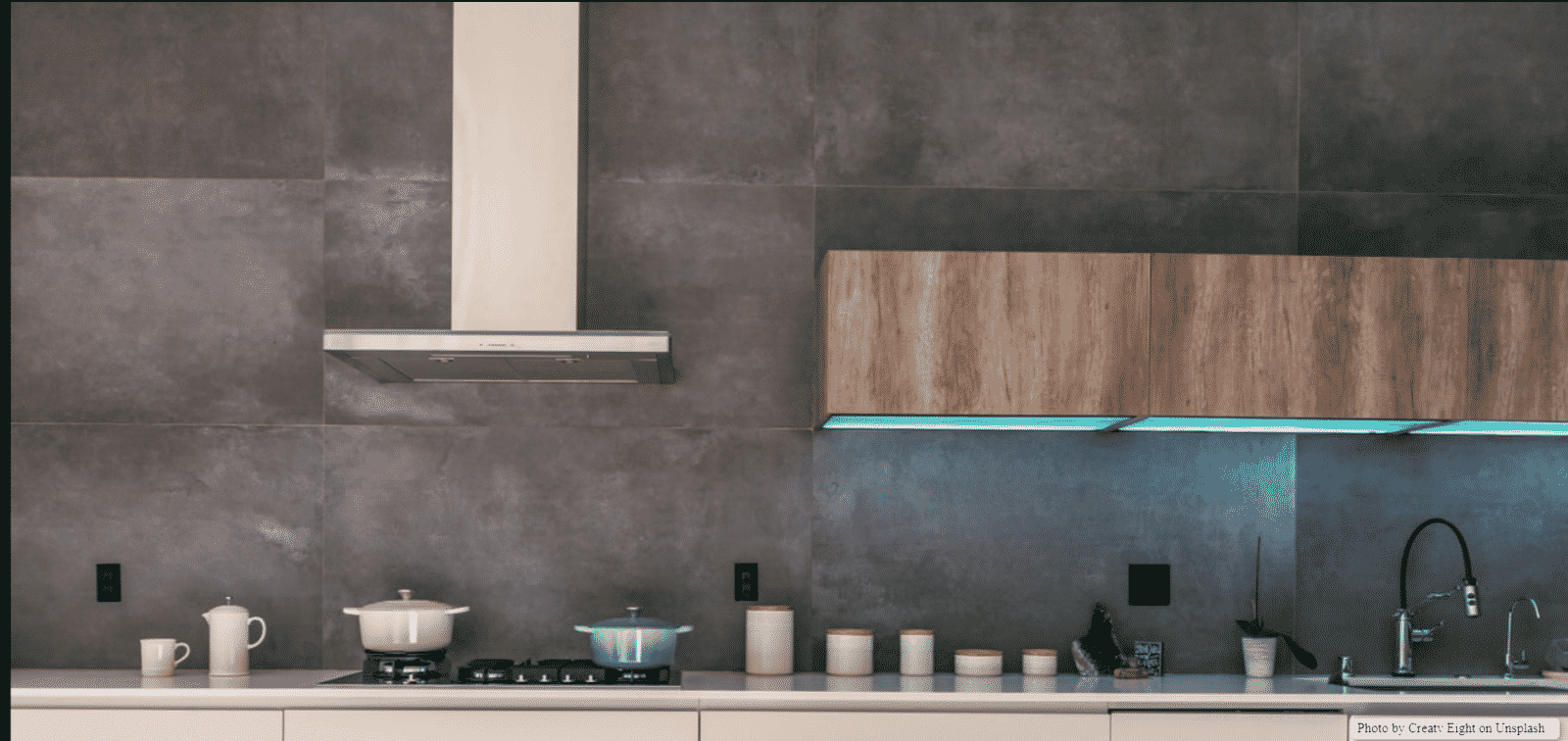 It's quite evident that unexpected/beautiful kitchen backsplash ideas can completely transform your kitchen. Many homeowners don't often look beyond tile and stone. But why stop there?
Your kitchen backsplash is the focal point in your kitchen. If there's one area in your kitchen where you can go all out and experiment, it is the backsplash. A unique backsplash might be just what you need to make your kitchen stand out from the crowd.
You can start with these backsplash ideas and find one that resonates with your personality and design goals for the kitchen of your dreams.
Wood Backsplash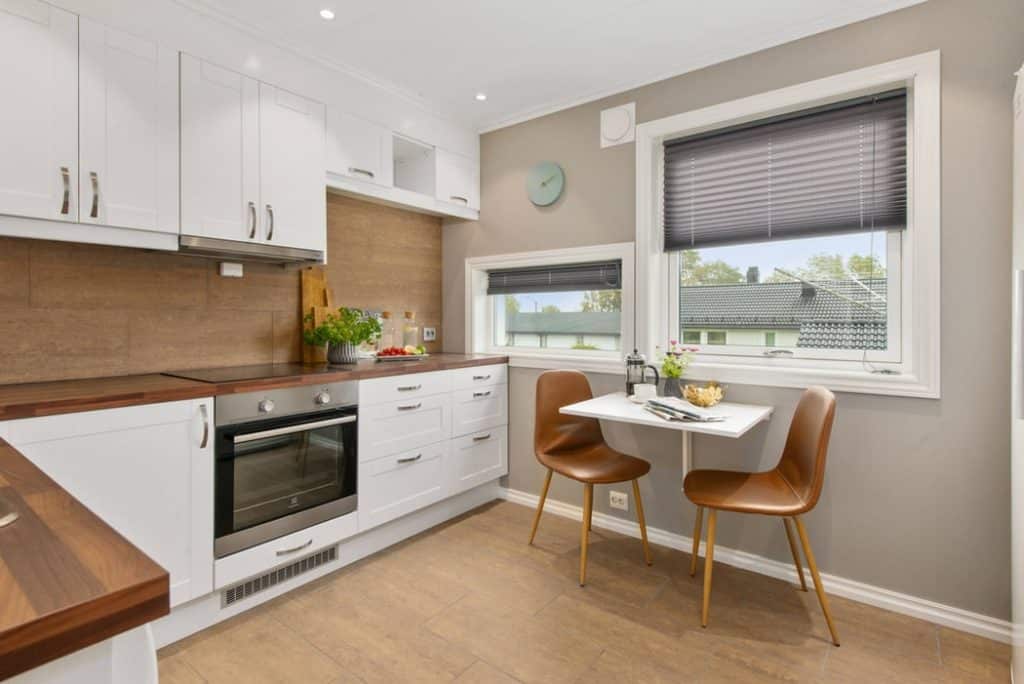 If you are looking for a beautiful yet unique backsplash, nothing beats out a wooden backsplash. Not only is wood a relatively inexpensive backsplash option, but it is equally charming.
A wooden backsplash will add a rustic yet elegant charm to your kitchen. Another understated advantage of having a wooden backsplash is that you get free reign with the design. Horizontal, vertical, or zig-zag, the choice is yours.
However, steer clear from wooden backsplash if you are choosing laminate or wood flooring.
Stainless Steel Backsplash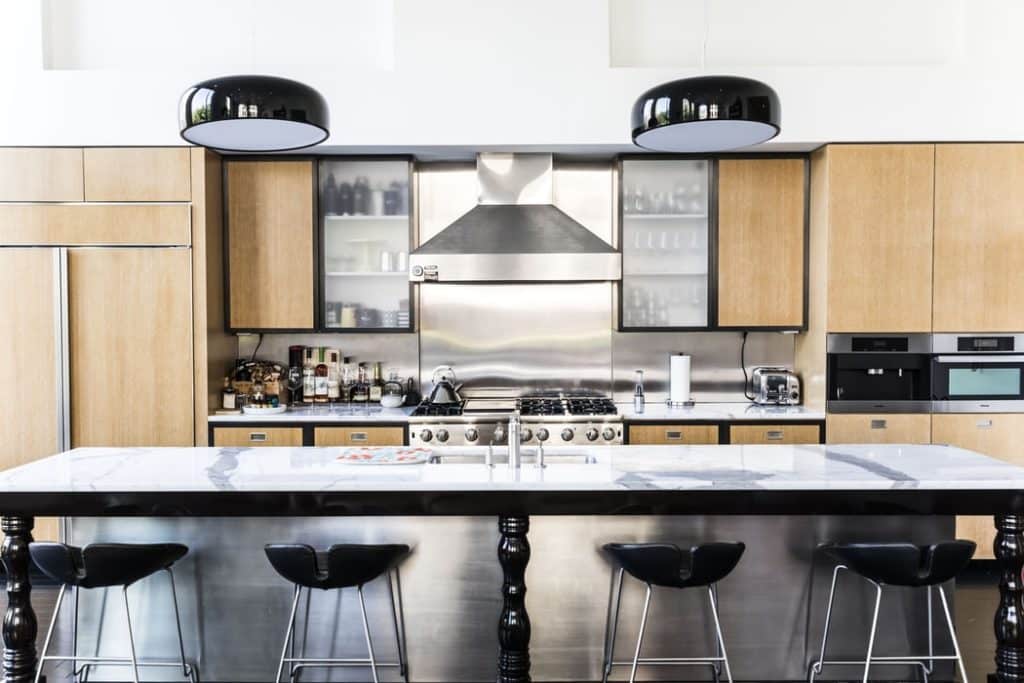 This one is for the kitchen regulars. For anyone who cooks regularly, you know how messy a kitchen can get. This is where a stainless steel backsplash comes in.
If you don't want to add 'Clean your backsplash regularly' to your to-do list, consider opting for a stainless steel backsplash. Not only is it stylish, but it is also incredibly practical.
It will give your kitchen a more professional look and make your life easier too. Another upside of having a stainless steel backsplash is that it's affordable and easy to install.
Wallpaper Backsplash
We know what you're thinking. Wallpaper for a backsplash? Hell no! Well, hear us out. Wallpaper technology has allowed it to foray into kitchens. Teflon coated wallpapers are non-stick and easy to clean.
If you want to introduce some fun patterns in your kitchen and want to choose from unexpected kitchen backsplash ideas, then this is your best bet. Even if you choose it for a small area, a wallpaper backsplash is undoubtedly an excellent addition that comes without the hassle (and grout) of tiles.
Chalkboard Backsplash
Chalkboard paint has changed the game of designing and remodeling. If you are looking for a unique backsplash idea, this is something you don't want to write off just yet.
Chalkboard is a great addition to your kitchen space. You can write your to-do lists, reminders, grocery lists and your kids have a space to unleash their inner artist.
Chalkboard backsplash adds a unique character to your kitchen and gives it a homely feel with a lot of practicality thrown in.
Marble Backsplash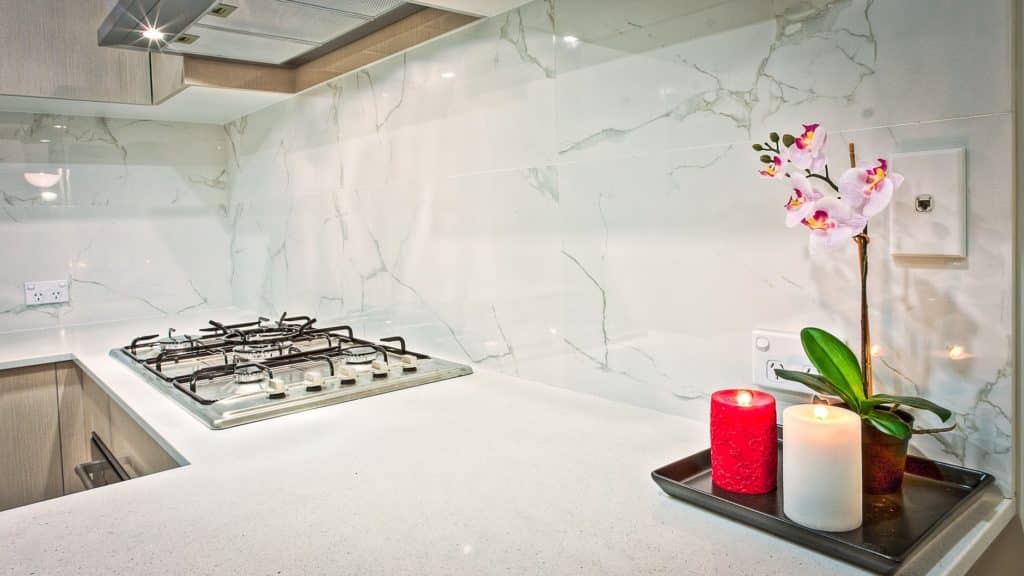 Although marble has been used for countertops, it's also a great material to use for your kitchen backsplash. Few things scream luxury as marble, and having it as your kitchen backsplash conveys a message that's hard to ignore.
You can go a step further and opt for gold-veined marble to set yourself apart. You're more likely to have a white/off-white themed kitchen. A marble backsplash will not only add to the theme but also enhance it.
Mirrored Tile Backsplash
Although suited for most kitchens, a mirrored backsplash is a great idea for smaller ones. Mirrored tile tends to reflect light and "expand" any particular space.A mirrored tile backsplash is also deemed to be a luxurious addition to your kitchen. Not only will it open up your kitchen, but it will also add a touch of glamor to it.
Tin Backsplash
Nothing says 'unexpected' more than a tin wall. Tin is an unexpected and yet a beautiful choice for your kitchen backsplash.
A tin wall has managed to train its vintage charm throughout trends. A tin backsplash is one of the more 'out there' ideas in this list. However, sometimes you need to take risks to enjoy the fruits.
Style quotient aside, a tin wall is relatively maintenance-free and is quite durable.
Windowed Backsplash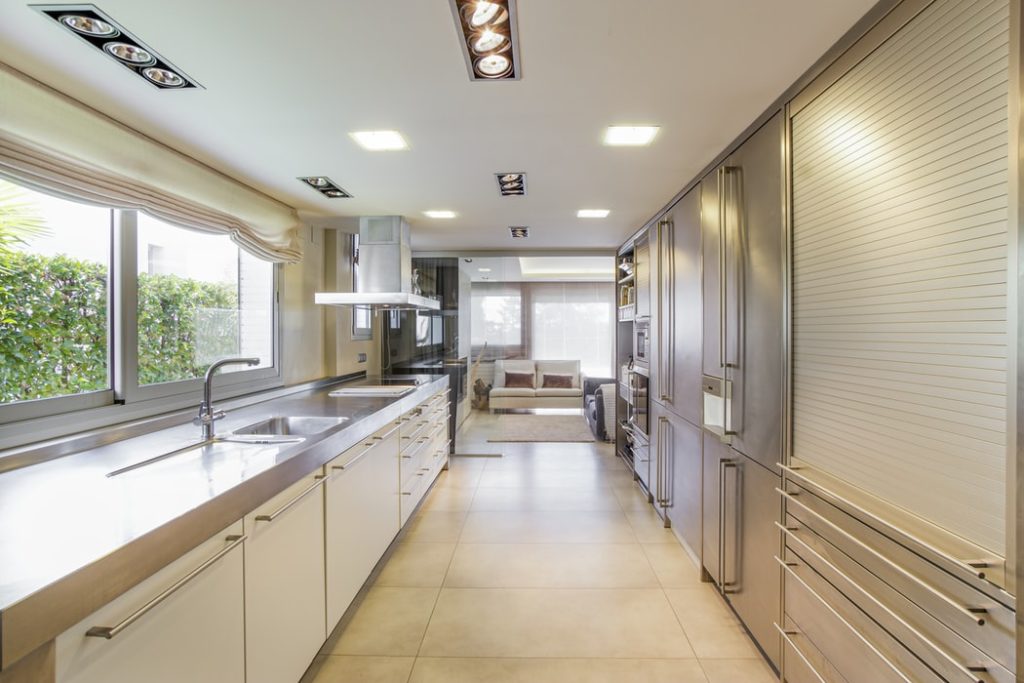 If you're choosing a backsplash, don't shy away from this window of opportunity. While a windowed backsplash may not be the most traditional choice (to say the least), it is certainly unexpected.
A sleek and horizontal window backsplash is a perfect choice if you have a garden outside or even beautiful scenery. Just because you're in the kitchen doesn't mean that you should be devoid of a beautiful view.
Penny Backsplash
If someone has ever called you a penny-pincher, they'll change their mind after having one look at your new backsplash. Penny backsplash is not a new concept. However, it is undoubtedly an interesting one.
Copper tiles provide a sleek, luxurious, and vibrant look to your kitchen. You can achieve a similar effect by opting for a backsplash made from pennies.
Wine Cork Backsplash
If you have a bar area in your kitchen, we have the perfect backsplash idea for you. You can use it to add some character to your kitchen and specifically the bar area.
Stack them or slice up the corks to use the sliced corks for your backsplash. Either way, they add a ton of character and warmth to your kitchen.
Mural Backsplash
If you have an eye for art and the budget for something more custom, consider opting for a mural. There's nothing more beautiful than a custom mural for your kitchen backsplash.
A mural can elevate your standard tile backsplash and give it that edge. We're sure you'll be in complete awe every time you walk in the kitchen for years to come.
Choosing from several kitchen backsplash ideas is not an easy decision. Most people do tend to go the safer route with standard backsplashes. However, these unexpected and beautiful kitchen backsplash ideas will help you add character and a personal touch to your kitchen and make it the talk of the town.