Home » DIY Kitchen Cabinet Remodel Ideas and Tips
DIY Kitchen Cabinet Remodel Ideas and Tips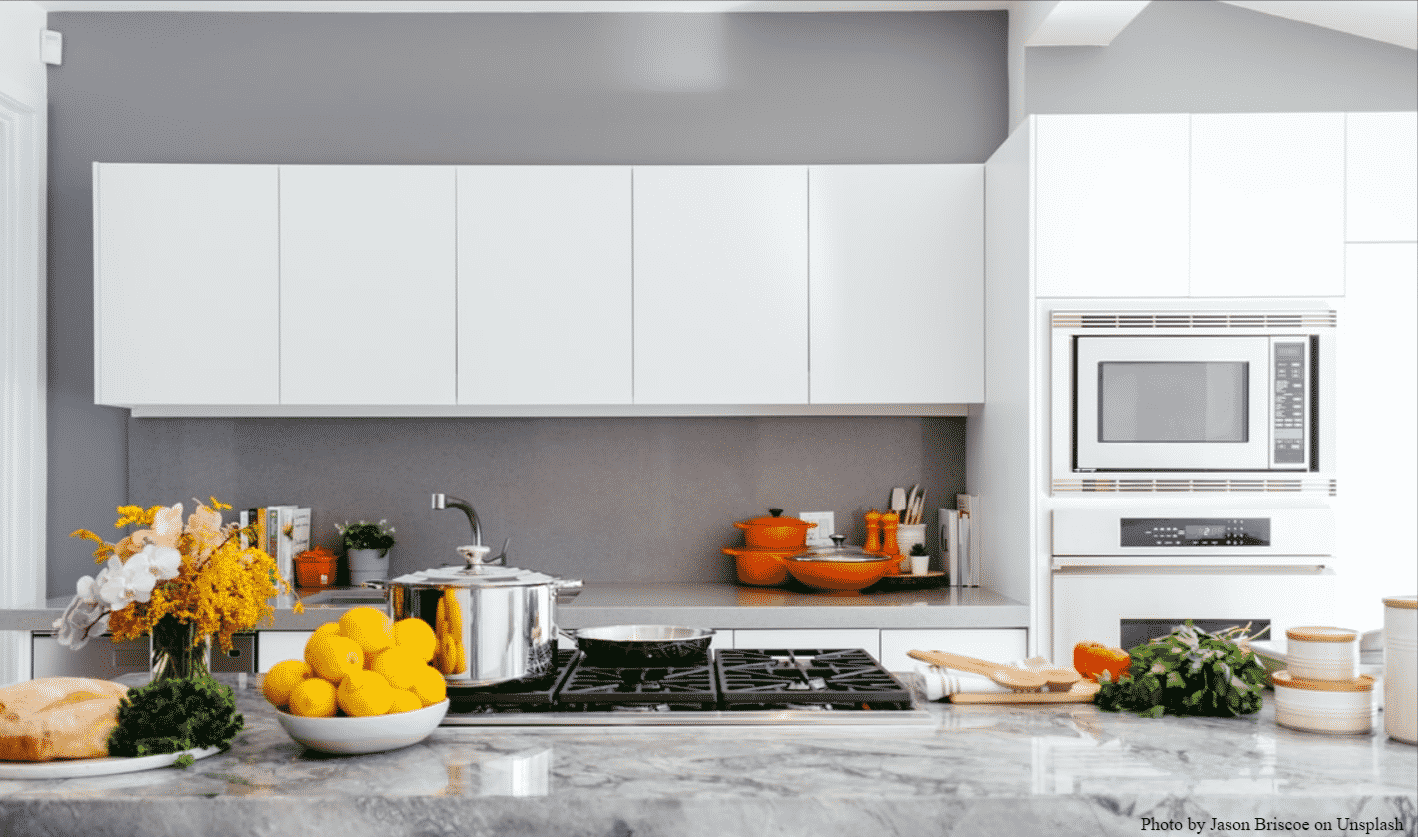 Are you bored with your current kitchen cabinet layout and want to remodel it yourself? Well, you're at the right place, for we have an excellent DIY kitchen cabinet remodel guide for you. The kitchen is the most desired room in the house to renovate. It is not an easy task, either in terms of cost or efforts. It takes a lot of time and finances if you want your kitchen just right. 
You need to consider some things before starting your kitchen remodel. For instance, you have to choose whether you need a contractor for an overall haul or you can make any minor changes through DIY techniques. One of the biggest tasks while redoing one's kitchen is cabinet remodeling.
From painting to picking out the hardware, it can be exhausting. While there are plenty of new trends to choose from, such as bold colors and open shelves, many people would still prefer the classic design styles.
One can do kitchen cabinets quickly using DIY techniques. From ultra-modern looks to farmhouse styled kitchens, certain things need to be kept in mind while remodeling your kitchen. Here is the DIY kitchen cabinet remodel guide to help you get started.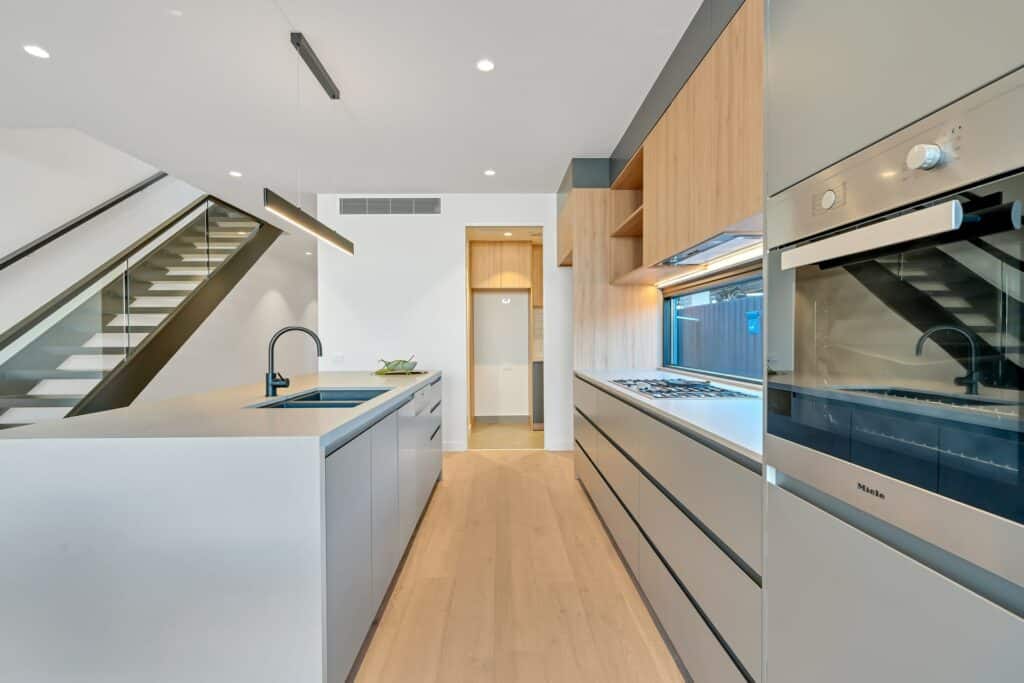 1.  Set Your Cabinetry Budget
Since you are planning on remodeling your kitchen, it is important to bifurcate the cost. You also have to set a standard expense for every kitchen change. You need to be realistic about the total cost and put in a few extra in your maximum budget for any unplanned expenses. Remodeling kitchen cabinets includes buying new hardware, sanding, painting, etc., which will need you to set aside a budget for it alone.
2.  Do Some Research
You must research if you plan on remodeling your kitchen cabinets. It may seem like a simple task, but it is not. Visit home stores and kitchen showrooms to set a budget for yourself. You can learn about different materials and colors that will suit your kitchen and blend in well with your house's overall design.
You should make sure that the cabinet material and the color you choose to repaint them with should essentially complement your kitchen layout, and this needs a bit of research and tour guiding.
3.  Hidden Costs
A good thing about DIYs is that there are no hidden costs for manual labor since you will be doing it yourself. However, it would be best if you looked out for the hidden costs in the materials you buy, including taxes, shipping, or delivery costs. A DIY kitchen cabinet remodel will help you avoid unnecessary expenses and help you save some money if you play your cards right.
4.  Quality Matters
When you are out to buy materials for your new cabinets, think about the quality first. When thinking about kitchen remodeling, you need to make sure you have top-quality materials and highly-functional items in the kitchen, both for your use and to have a high resale value in the real estate domain.
Repurposing or painting old cabinets yourself that you bought from businesses that deal in reused building material is an excellent way to save up on some expenses.
5.  Needs vs. Wants
It is essential to consider your needs over your wants. If you plan on doing your cabinet remodel yourself, you need to go with the reliable basics you know you will use. DIY takes time and energy but unquestionably saves up on some expenses unless you end up spending on new and expensive materials.
Even if you need to buy new cabinet doors to install yourself, you need to consider the reliable one you can paint according to your preference rather than unnecessary materials.
DIY Kitchen Cabinet Remodel Tips and Ideas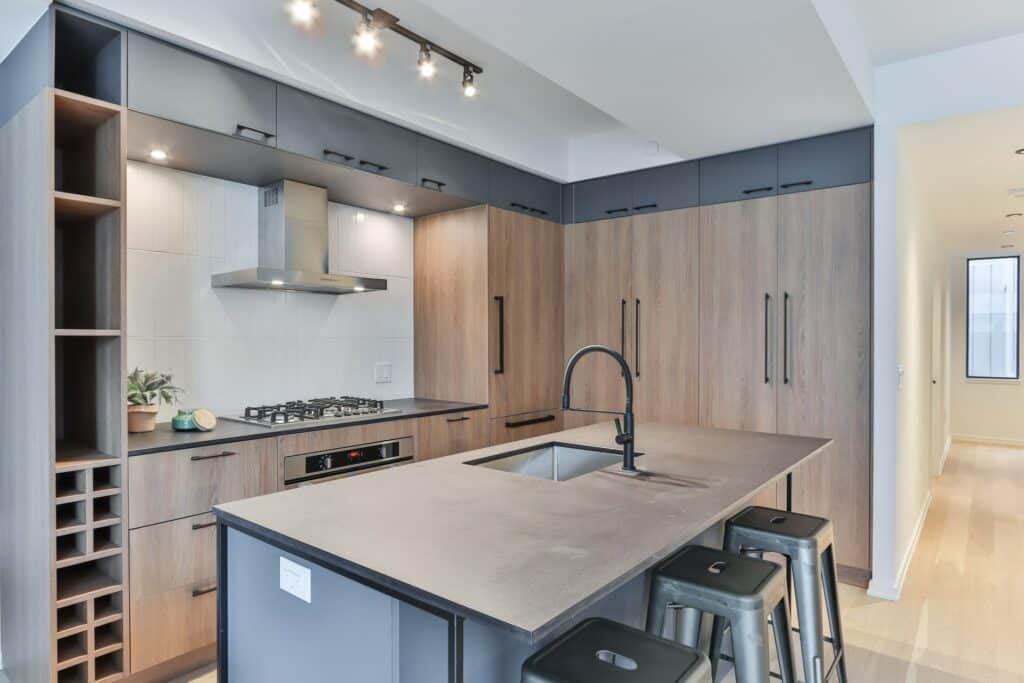 1.  Pay Close Attention to Quality
Are the cabinet doors made out of particle board or plywood? It is hard to differentiate between them since particle wood is fake wood made out of sawdust or wood chips and is low quality but very similar to plywood.
What about the drawers? Are they dovetail joints or staples? A dovetail joint is much sturdy, and therefore, when you go shopping for your new cabinets, you need to observe such details closely.
2.  Cabinet Colors
When you are on a hunt for used cabinetries or other storage options, you need to look for high-quality cabinets that will fit your kitchen design. You need not worry about wearing off paint since you can paint or stain the cabinets yourself at home, and it is quite an easy task.
3.  Pick Out Your Hardware
Revitalizing used kitchen cabinetry is the most rewarding DIY project that you can undertake. It helps you preserve thousands of dollars and achieve a customized look that is specially curated for you! Buying new handles and hinges to make your cabinets look refaced and unique are a few secrets here for you!
Tips on Boosting the Appearances of Your Cabinets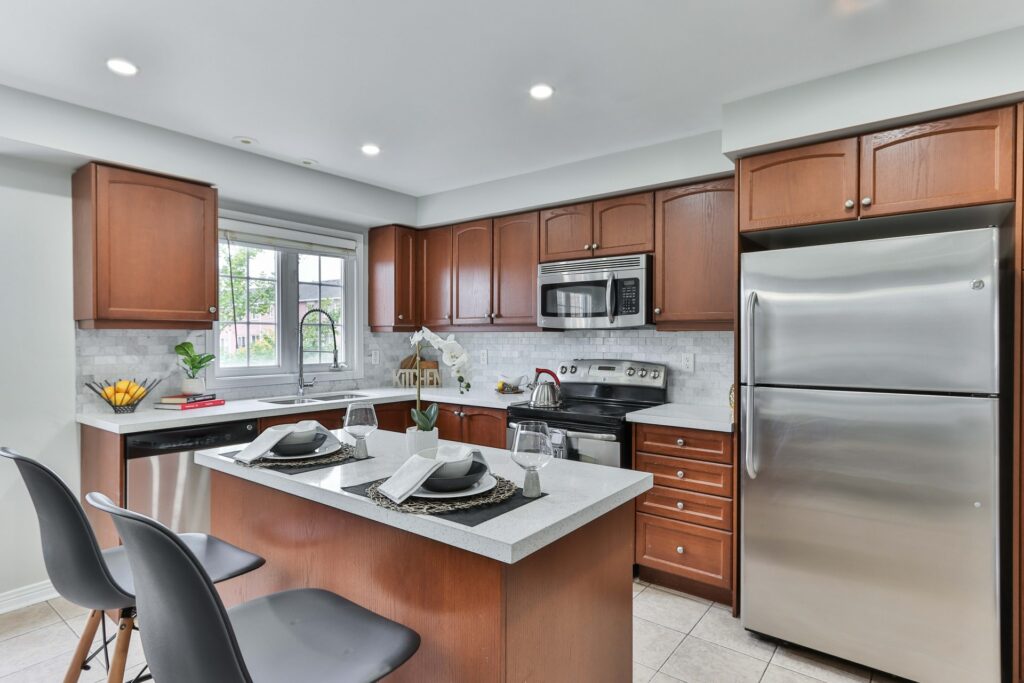 Once you are done shopping for cabinets, you may want to repaint them to upgrade their appearance for a better look.
1.  Paint or Restain
Instead of buying new cabinet doors, you can spray paint the cabinets' doors to give them a modern look. The paint will not last forever, but it will surely update the hardware for a while.
Restaining may look easy, but it is not. Restaining involves a lot of sanding to get rid of old stains on the hardware and may include a lot of time and effort. However, it can change the look of your cabinets and is therefore worth it!
2.  DIY Project Ideas
Buy an old cabinet door and paint it with chalk paint. You can also add some hardware from an old wooden appliance. Similarly, add a new handle and a few hinges, and this will give it a unique personality.

You can make luxurious cabinets doors at home, too, without shelling out any money outside. They are easy to make and involve a stained glass tile. Add some black grout as glue to glue the stained glass tile to the frame. You can also add a white border, some chalk paint, and new black handles for a complete finish. The construction of a whole door, including glass fitting, can take you around 20 minutes to half an hour.

A cabinet door comes alive when you add a pop of color to it. Once the glass installation in the doorframe is over, you may want to repaint the wood with a contrasting color.
 A kitchen remodeling project is the most worthwhile project you can take over. Anybody can remodel kitchen cabinets at home without professional help, and this DIY kitchen cabinet remodel guide will help you through your journey.