Home » Patio Design Ideas To Give Your Outdoor Space an Upgrade
Patio Design Ideas To Give Your Outdoor Space an Upgrade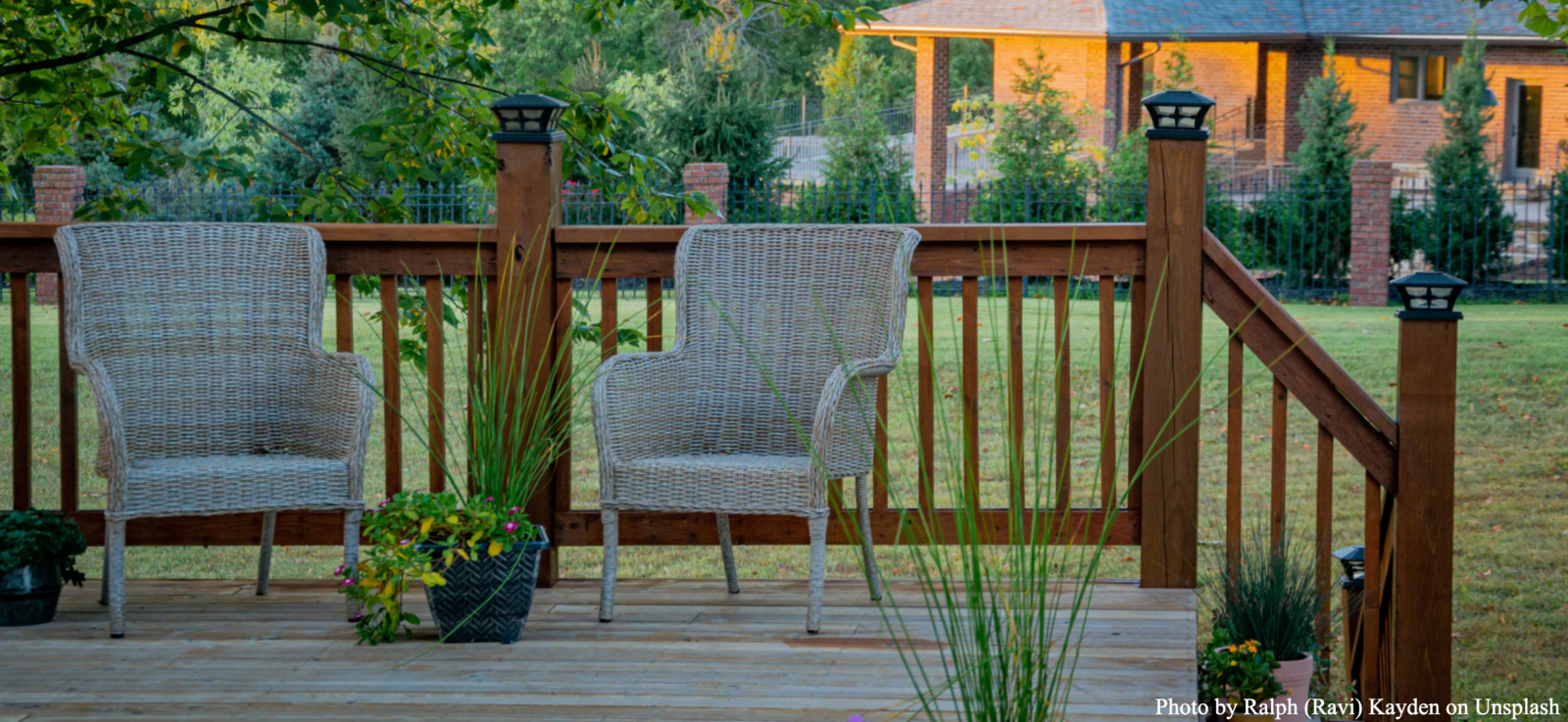 A good patio design may completely transform your outdoor living space, not only in terms of aesthetics but also in terms of practical features that make it function for your lifestyle. If you get it right, it'll feel like you've added another room to your home.
The ideal patio design ideas for your house will be determined by the size and shape of the space you have available, but there is an infinite number of ways to approach this outdoor home improvement project.
The first step is to consider what you genuinely want from your patio and then consider what kind of designs would include the aesthetic and functional features you require to reach your objectives. Whether you have the grandest of gardens or the tiniest of open space, it's possible to bring eye-catching ideas to your backyard that will boost both your home and your style of life.
To get you going, here are some of our favorite patio design ideas.
Patterned Patio Look
Are you looking for a way to express your artistic side? You may use it outside in a variety of ways, including attractive landscaping, elegant furniture, and making the most of your patio arrangement. Consequently, for the best patio designs, all three of these regions must work in unison, starting with your patio slabs. 
Here, doing your homework will do you good. It will enable you to get an understanding of all the various materials, patterns, and trends. You can then incorporate them to pick a stunning and eye-catching framework for your outdoor space. You can examine several patio stone forms and tones to get a style that complements your outdoor furniture and planters.
While the pattern is frequently crucial to patio design, don't skip the kerbstones to provide your pavement a smooth and clean finish.
Add Your Personal Touch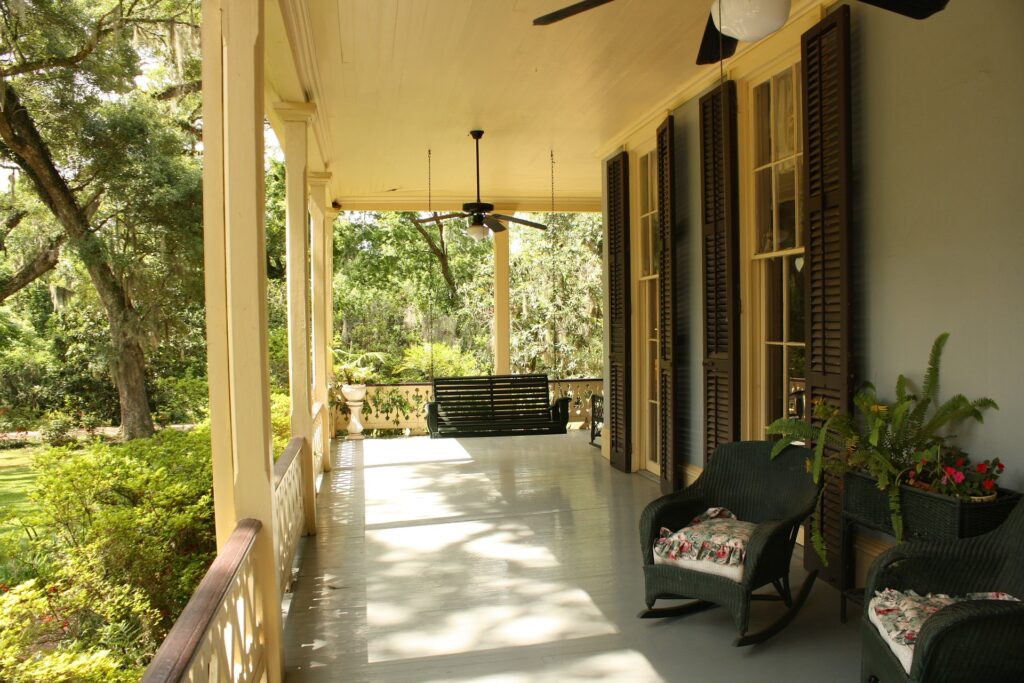 Making your home a representation of who you are is a crucial component of both interior and exterior design. Your patio design ideas must reflect the same colors, textures, and patterns that you use in your house decor. 
Don't be afraid to incorporate a little part of yourself into your garden, no matter how strange or fantastic it may be. Adding eccentric elements to your room will reflect your individuality and make the place feel more in line with your lifestyle. 
Use Bold Ideas To Stand Out
When you have a vast area to deal with, it's sometimes a good idea to take a chance and try something new. Incorporating strong colors into a room can result in stunning backyard patio designs. Of course, it's crucial not to overdo it. 
You don't want to go too far with other aspects of your patio design if you're choosing a bold color as the foundation. You can be neat and consistent with keeping your patio design ideas, as well as the furniture and plants you employ to complement the space. Assess your lighting options wisely, as the perfect atmosphere may create a beautiful private environment once the sun sets. 
Incorporate Natural Materials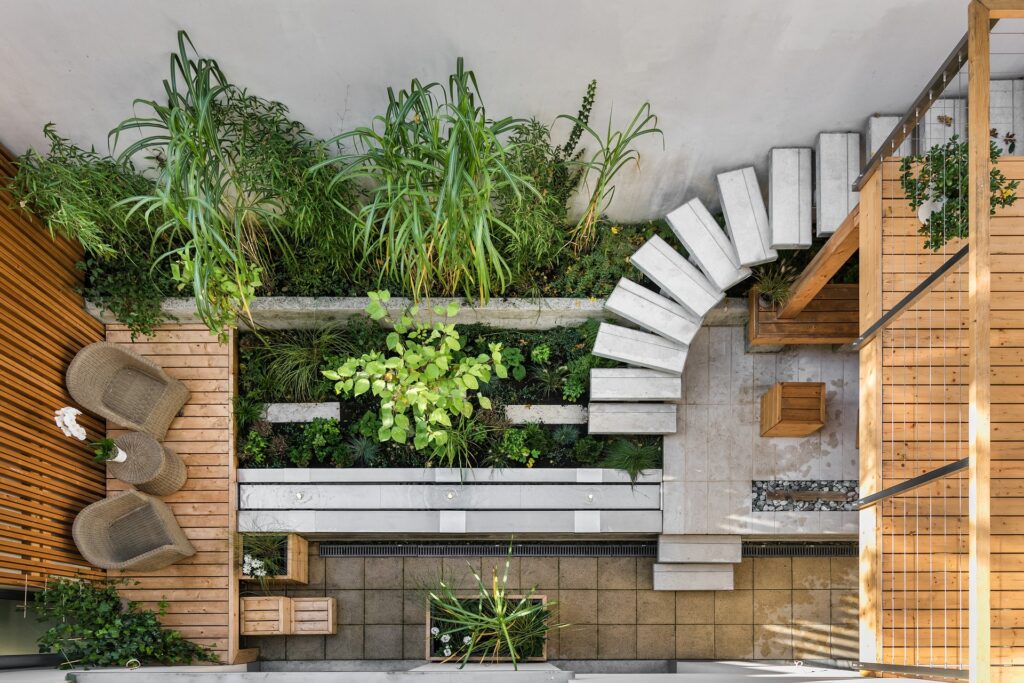 You'll often see natural materials in renowned patio design ideas across the United States. Natural stone paving will be the right choice for your patio if you like the aesthetic of natural designs. Today, a variety of natural stone pavement options are available, including limestone, slate, granite, and ethically produced sandstone.
Whatever type of natural stone paving you pick, it will add a warm and inviting atmosphere to any patio design idea while also providing a luxury appearance. 
Introduce Steps 
Why not elevate your patio to the next level, literally? Steps in elevated patio designs provide both aesthetic and functional advantages. 
They not only offer character and flair to an outdoor space, but they also serve as a functional boundary between areas. It is an amazing passageway from your home to the outside. They also protect other portions of your garden, such as grassy areas, so that they maintain their appearance.
Irrespective of which style you pick, adding steps to your patio will help you nail the patio design. Similarly, it will also help you make the most of your remodel project and increase the value of your home.
Circular Patio
A circular patio can provide a lovely focal point. However, you have to also base it on the style of your yard and the amount of space available. A circular layout allows for a natural focal point, such as a grilling area or vintage firepit, which you can then surround with chairs and planters. To merge effortlessly into the outdoor style, consider a curved rattan sofa or a center spherical garden table.
Circular shapes can also look great when you combine them with linear lines. It will add that wow factor to your landscape design, making it stand out from the crowd.
Create An Ambience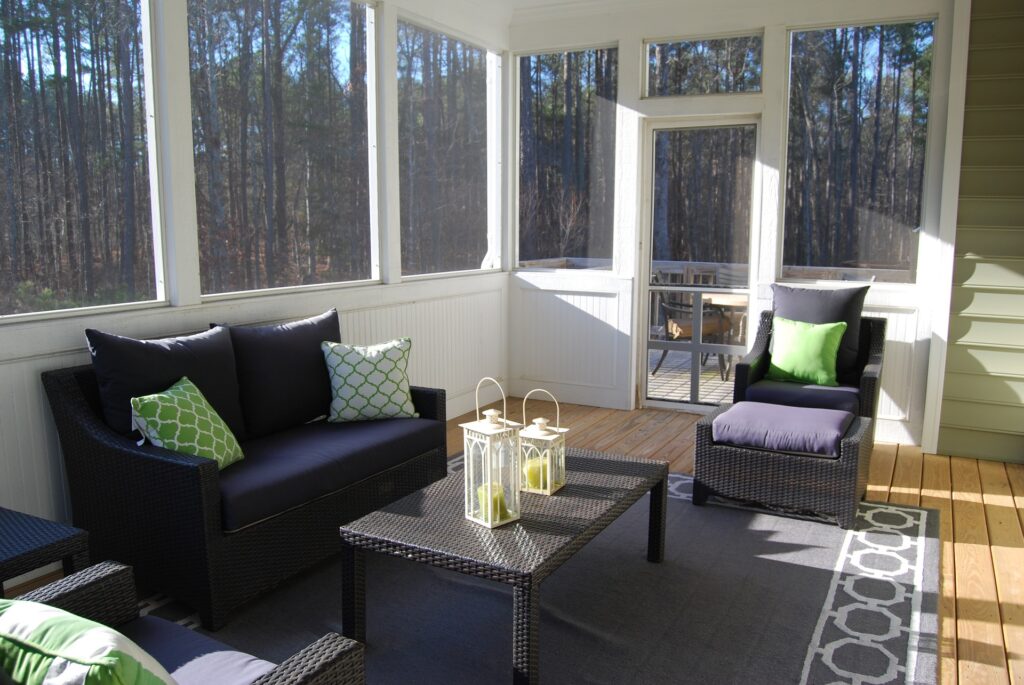 Lighting can completely change your outdoor environment, but, like any other garden accessory or feature, there is no one-size-fits-all solution. Many patio wall designs include great lighting systems. These are ideal for creating an impressive outdoor living space. Similarly, you can use them for adding flair to your garden design by emphasizing the shadows and curved lines.
Lighting up steps and pathways is both useful and attractive, with spotlights directing light where you want it to create the desired impression. Choose low-energy LEDs as a cost-effective yet long-lasting option, or use solar-powered torches to enhance your space's after-dark charm. 
Use Wood
You can use wooden styles as a primary part of your design gives your patio an appealingly natural, earthy vibe. It's also adaptable, adding interest to any part of the garden, from an outdoor dining area to paths. 
On the other hand, genuine wood flooring is not a long-lasting option for paver patio ideas, as wood is prone to warping, rotting, and degrading. Vitrified plank paving imitates the look of wood without the problems of sustainability.
Vinyl offers a low-maintenance choice for anyone wishing to create a wood-feature patio, as it is ideal for producing attractive designs and bringing an ultra-contemporary edge to inexpensive, hard-wearing stone. If you lack space, plank paving can also give the sense of more space, thanks to the elongated sheets. This new variant of faux-wood patio design ideas is making the wooden look as useful as it is pleasant to look at, with outstanding anti-slip performance.