Home » 15 Most Popular Sage Green Kitchen Cabinets Ideas
15 Most Popular Sage Green Kitchen Cabinets Ideas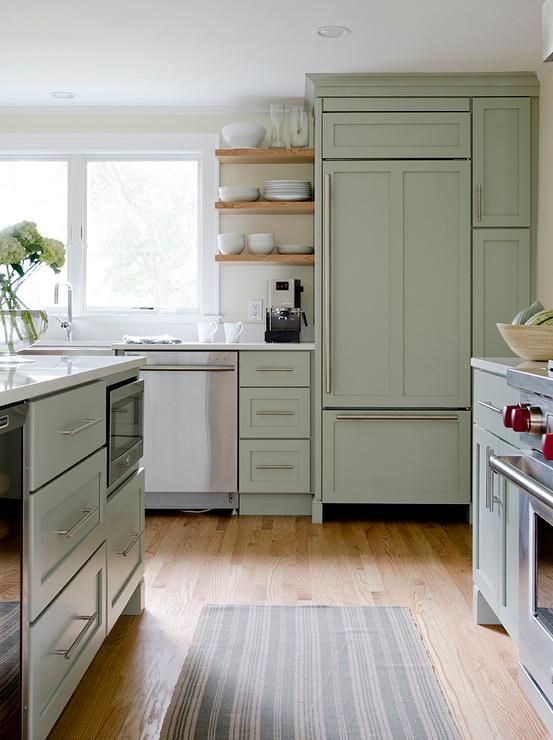 Gone are the days of traditional colored kitchen cabinets. Today, it is all about experimentation and sage green kitchen cabinets have the center stage!
A color that exudes minimalism and serenity, sage green also aligns excellently with various hardware styles and hues, kitchen lighting, backsplashes, and what not. If you are planning for a kitchen remodel, this is one color that deserves 'the spot' when it comes to your cabinetry.
Check out some of the most brilliant sage green kitchen cabinets for your inspiration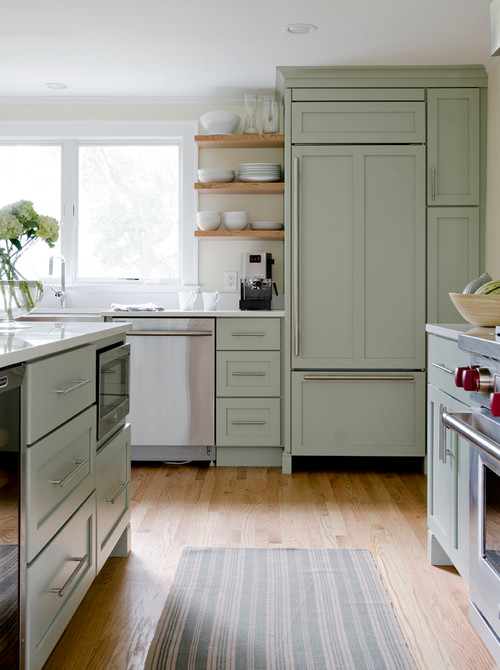 A kitchen housing beautifully designed sage green cabinetry with contrasting hardware and wood finish flooring.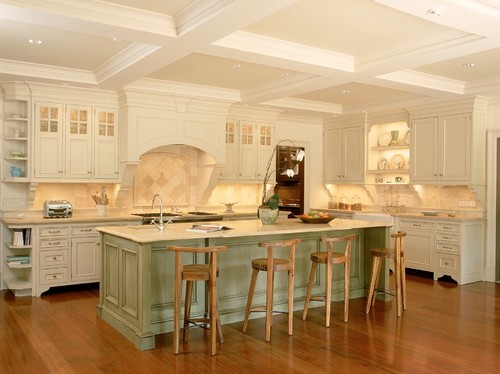 A traditional kitchen with sage green kitchen island and wood finish flooring and bar stools. The beige backsplash and recessed panel lighting adds to its beauty.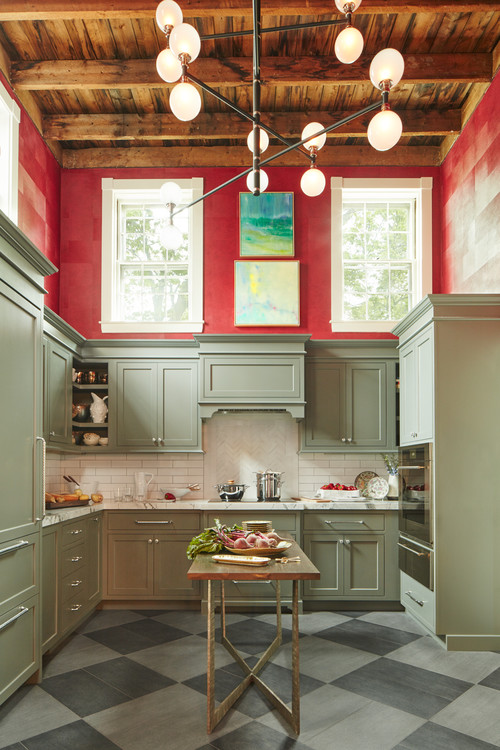 A fun take on colors and patterns, with checkerboard flooring and contrasting
paint
on walls.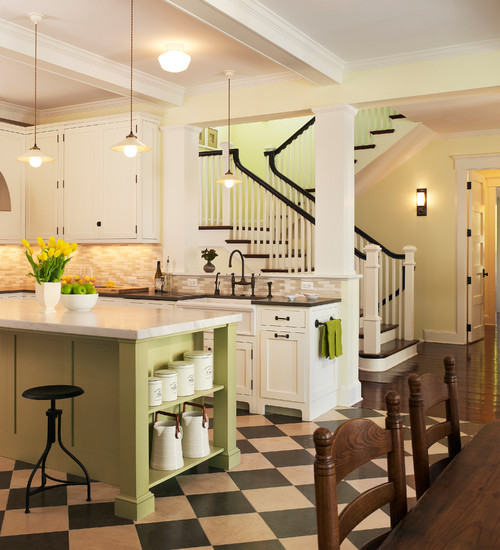 A classic combination of white and sage color kitchen cabinets.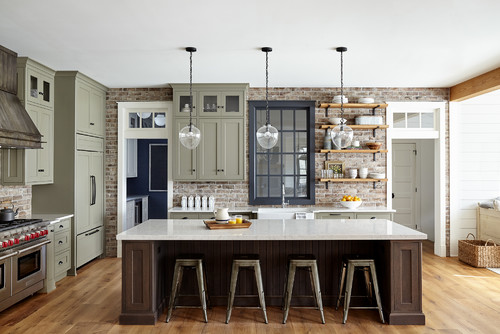 A spacious open kitchen with sage green color cabinetry and a contrasting brown island.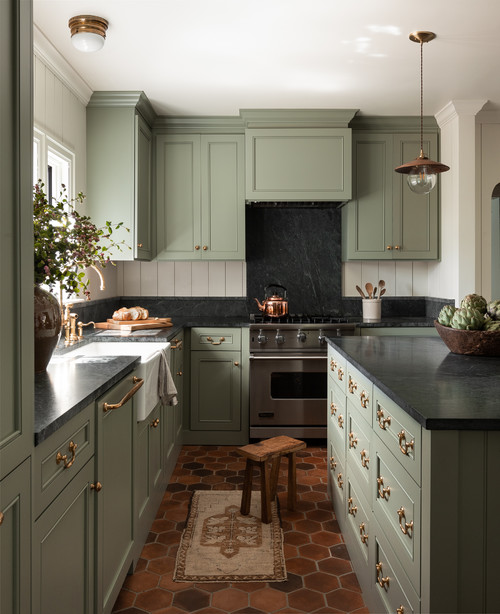 It won't be wrong to call sage green and black best friends in the color spectrum. The picture says it all!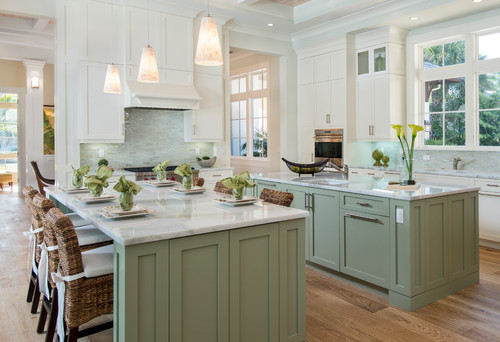 An elegant, modern kitchen proudly housing sage green kitchen cabinets and two islands!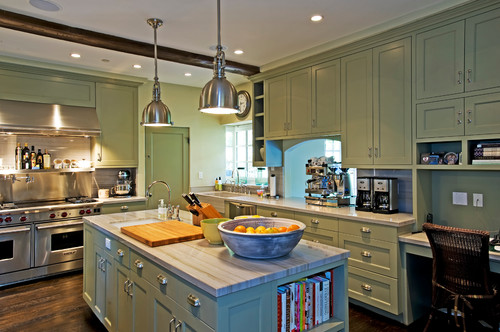 An elegant enclosed kitchen pairing marble countertops, pendant lighting and sage colored kitchen cabinets!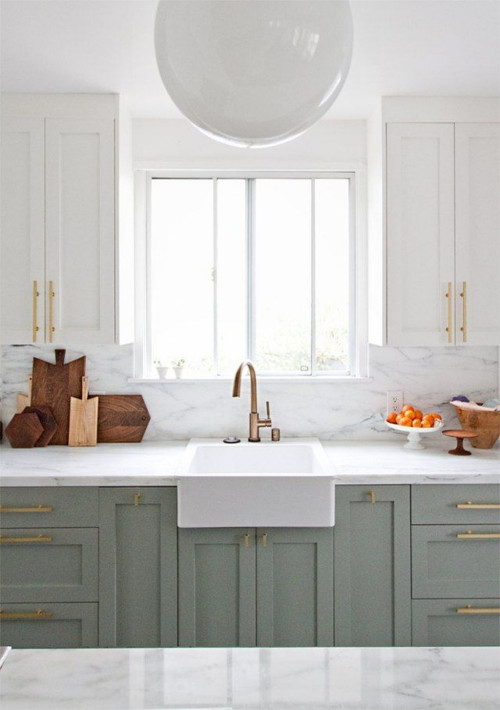 Looking for a minimal and chic look in your kitchen? Here's your answer.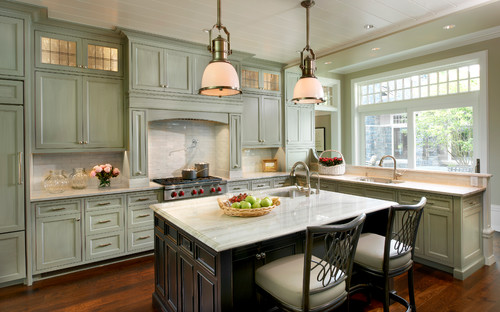 A farmhouse styled kitchen proudly flaunting kitchen cabinets in sage green color.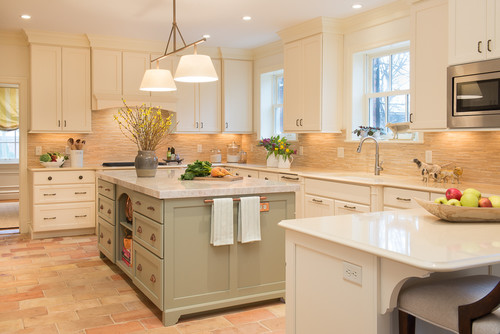 Sage green also pairs perfectly with warm-toned beiges and creams. Here's an example.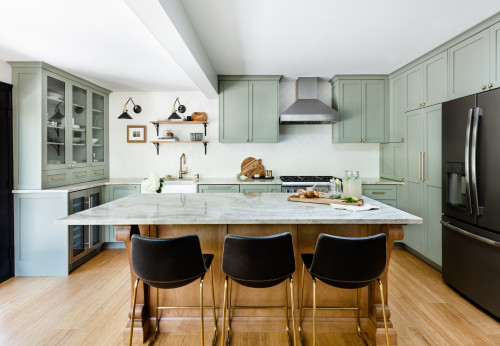 A modern kitchen flaunting a minimal look with cabinetry of our new favorite hue.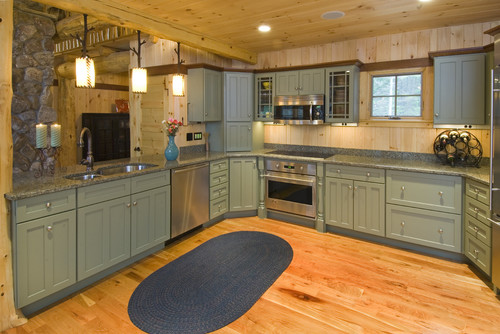 Who says sage green does not look good with brown?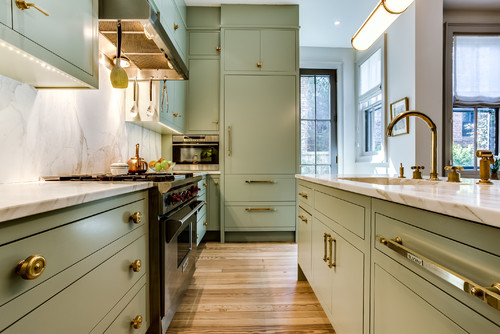 Sage green cabinets flaunting brass hardware that simply adds charm to your kitchen.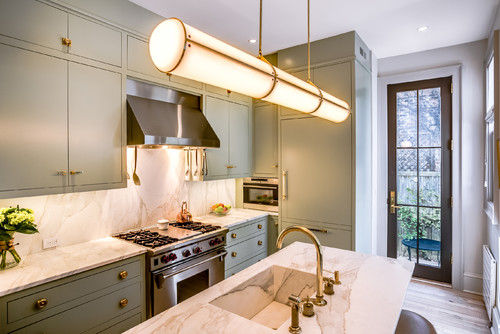 This is your cue to incorporate sage green in your kitchen. Check out its elegance when paired with pendant lighting and marble countertops.