Home » Paint Colors For 2022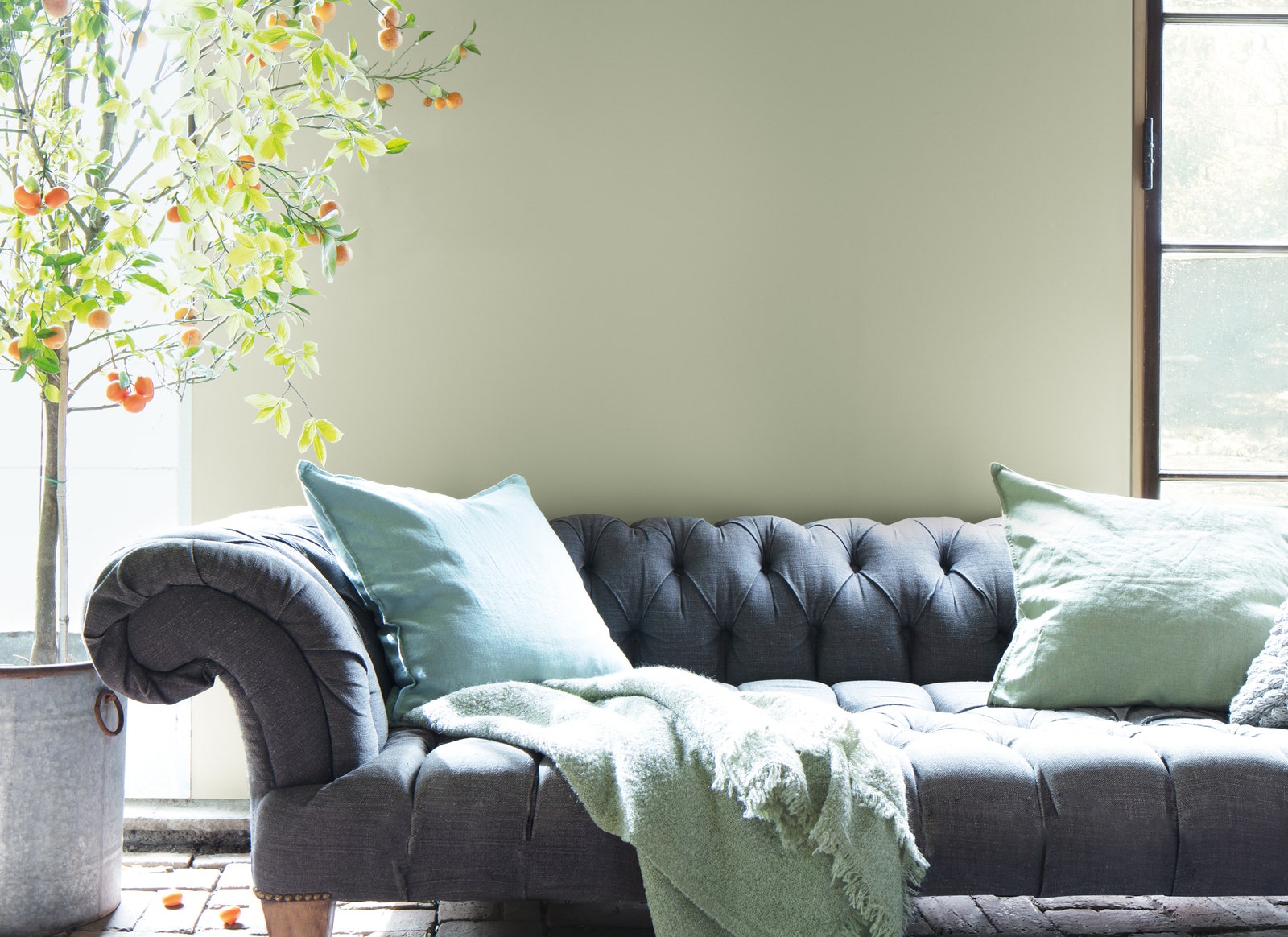 The colors on a wall speak volumes about someone's personality and define the kind of environment they are inclined to. Hence, colors can be indicative of a lot of other things, including style, creativity, and preferred aesthetic. Molding with the current trends, experts are coming up with the best paint colors of 2022 recommendations to improve your home.
Every year, several color experts and paint companies put forward their choices for the shade that they find resonating with the current scenario. These choices pave the way for trends in fashion, art, designs, technology, etc. 
Renowned companies like Benjamin Moore have revealed their color selection for the year 2022. "Consumers are craving stability now more than ever," quotes Andrea Magno, director of color marketing and development at Benjamin Moore; she continues, "As the desire to express personal style increases, paint colors provide a great opportunity to showcase that creativity."
Are you looking to rejuvenate your walls with some sumptuous colors and are contemplating the perfect choice? Refer to this guide comprising the top paint colors of 2022 suggested by renowned experts from around the world.
October Mist by Benjamin Moore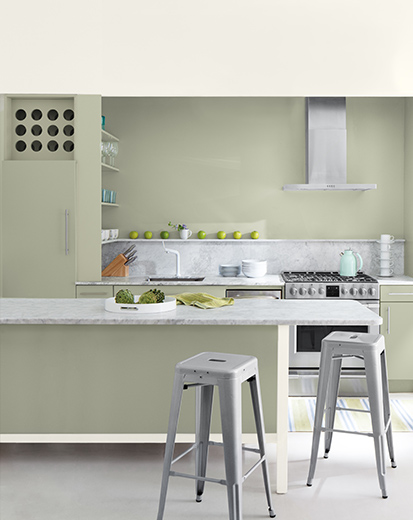 Benjamin Moore picked a subtle, silvery-green color for the year 2022 called the 'October Mist 1495'. It is kind of a botanical shade. The color resembles the pale green color of a flower stem with a hint of gray and yellow in it. It forms a base for the most extensive palette of this year by the brand. 
"It's a soft, silvery-green that can transition from soft and dreamy to invigorating and nurturing," says Magno, Director of Color Marketing & Development at Benjamin Moore. The gentle, sage-green color can transform thrift furniture for a guest room or accentuate existing earthy tones in a living room. She continues, "October Mist makes it easy to create combinations with a wide range of colors,"
The collection comprises fourteen hues and shades inspired by nature, including off-whites, warm earthy colors, and refreshed tones. This shade can be harmonized with other subtle as well as vibrant shades to obtain picturesque combinations. It is perfect for creating a neutral color scheme.
Andrea Magno also mentioned, "October Mist 1495 and the corresponding Color Trends 2022 palette reflects an effortless harmony of colors while inspiring unique combinations for any paint project."
Evergreen Fog by Sherwin-Williams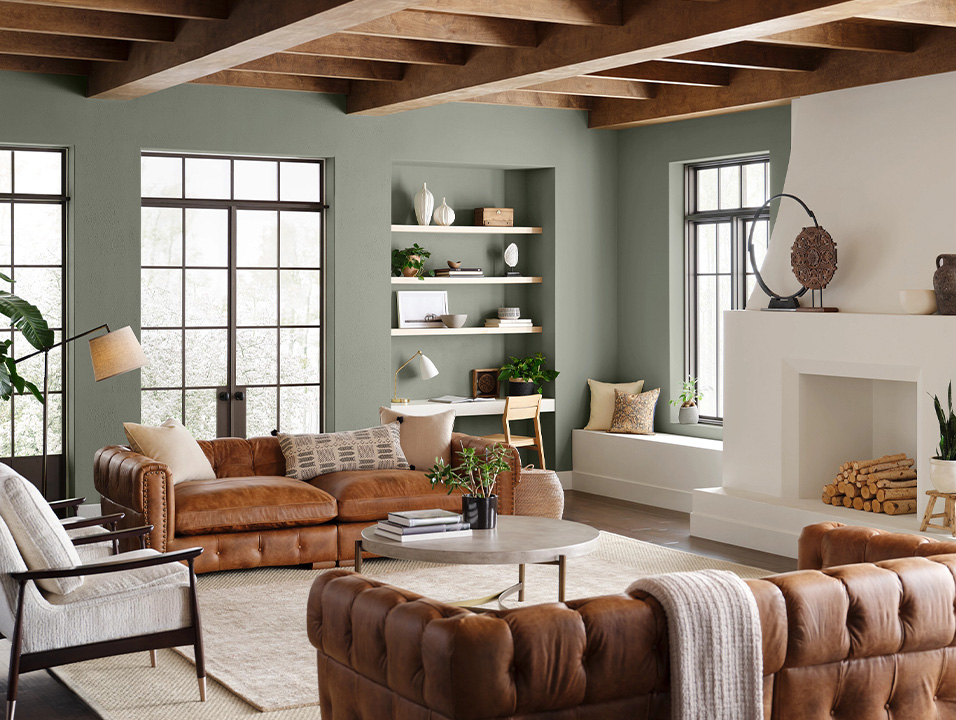 Evergreen Fog is Sherwin-Williams' color pick for the year 2022. It is a very mild, neutral green color. The green in this shade gives a comforting vibrance to the space and can be beautifully paired with other subtle and warm colors as well as around plants and natural settings. It enhances the aura of a space giving a sophisticated look altogether.
Sue Wadden, the director of color marketing at Sherwin-Williams, said in a press release, "Evergreen Fog is a sophisticated wash of color for spaces that crave a subtle yet stunning statement shade." She continues, "Evergreen Fog inspires us to begin again and is a great choice for modern interiors and exteriors."
Wadden also suggested pairing this color with earthy, warm neutrals, like beige, camel, or coffee brown. One can even add textures with natural materials, including wood, leather, jute, etc., or complement it with metallic designs. Whether you are looking to remodel the bathroom or kitchen, this shade is perfect!
Breezeway by Behr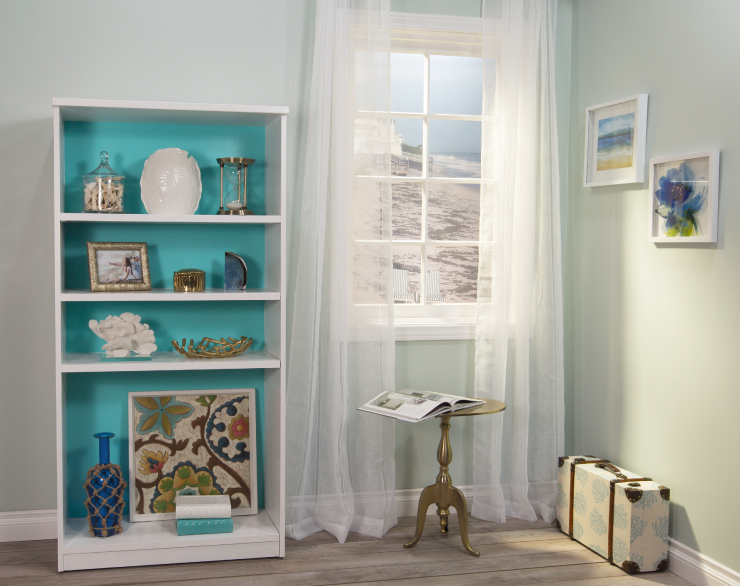 Breezeway by Behr is depicted as a shade resembling the green sea glass reminiscent. It gives a clean, bright look compared to other greens mentioned. And is stated to be perfect for rooms with a natural light setting. It rejuvenates your space, giving it a fresh, energetic look. 
Erika Woelfel, who is the vice president of color and creative services in Behr, described Breezeway as "a color that welcomes a hopeful sense of renewal, restoration, and healing. One can beautifully pair this color with soft whites and natural tones to get the perfect vintage aesthetic.
Olive Sprig by PPG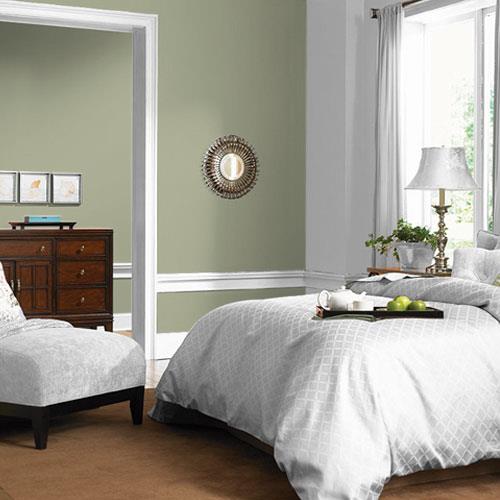 Following the trend as Benjamin Moore and Sherwin-Williams' picks, PPG announced an organic gray-green color called the Olive Sprig, which resembles the shade of a sage leaf. It is quite warmer than the Evergreen fog shade and has yellow undertones. It can be coupled with other warm and vibrant colors like burgundies, yellows, and rusts.
Talking about this shade in a press release, Amy Donato, senior color marketing manager at PPG paint, says, "DIYers, property managers, designers, and architects are shifting away from the stark, neutral palettes of yesterday and opting for color in all forms." She continues, "Call it rebellion, but we are certainly here for the resurgence of optimistic colors to guide us into a new era of home design."
Olive sprig can help you brighten up various spaces in your home. Including your bathroom, kitchen, or bedroom, if paired with the right shades. It is also a perfect home exterior paint.
Guacamole by Glidden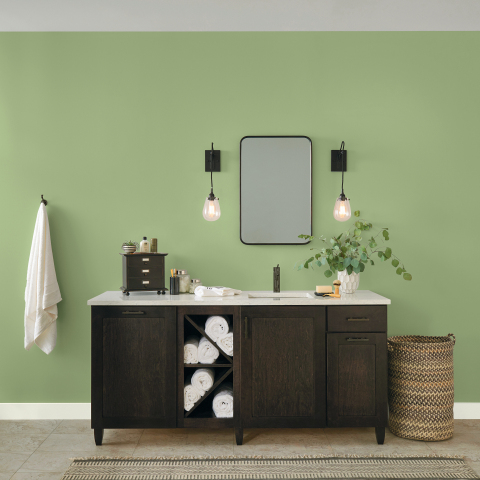 It is a resemblance to the avocado green ubiquitous in the 70s and 80s era. Guacamole is a vegetal green shade comprising yellow undertones. It is perfect for giving a bright and earth-inspired clean look to your bedroom, kitchen, bathroom or even your home office.
Kim Perry, the paint color expert at Glidden, adds, "We've all saved beautiful green kitchens and earthy-inspired bedrooms on our Pinterest boards and TikToks over the past year and a half, driven by our need for calm, regrowth, and rejuvenation after living through these 'unprecedented times." She believes this shade would go hand in hand with the current aesthetic.
Aleutian by HGTV Home by Sherwin-Williams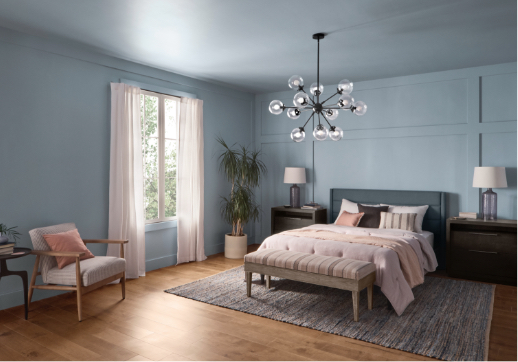 HGTV Home by Sherwin-Williams picked Aleutian as the color of the year 2022. It is kind of a washed-out shade of indigo and represents calmness and comfort. It is a mix of 10 complementary hues, full of muted earth colors and neutral tones. This indigo-inspired shade is perfect for obtaining a well-coordinated look for your kitchen, living room, or bedroom.
This shade has a slight warm undertone and is perfect to pair with soft whites or warm colors. This will help obtain a relaxed and balanced look. Ashley Banbury, the senior color designer for HGTV Home by Sherwin-Williams, said in a press release, "This palette is designed to simplify color selection for a perfectly coordinated home design."
Colors of the Year 2022 by Valspar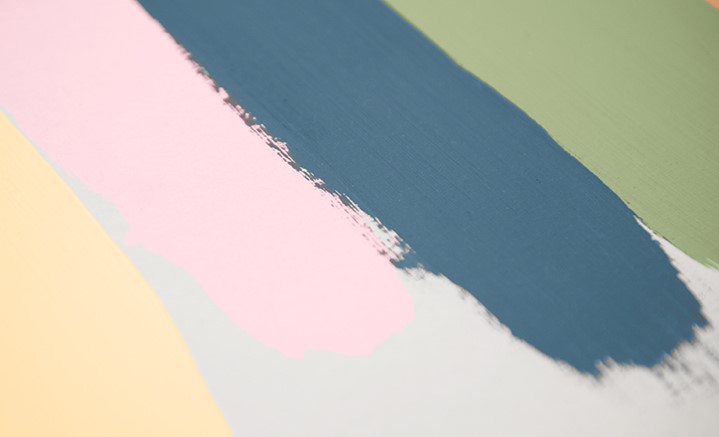 Instead of going for a single shade, Valspar decided to come up with 12 shades. This ranges from soft pink, peach to dark blue and even warm black. These hues, including warm neutrals, dusty pastels, soothing tones, as well as dark shades, can help you obtain different looks. All sophisticated, peaceful, and full of positive vibes – perfect to remodel your kitchen or bathroom.
The brand believes in empowering people with shades that have the potential to be future trends attributing a modern yet subtle look. In a press release, Sue Kim, Valspar color marketing manager, says, "Valspar's 2022 Colors of the Year provide consumers a wide range of naturally based warm colors that will not only help calm the nerves and boost the mood but also provide a confidence in what the future may hold."
Takeaway
With all these gorgeous and spectacular shades, we are all ready to set foot in trends inspired by earthy, warm, and neutral tones that give a minimalistic yet unique and elegant look. It is pretty apparent from the collection that green is the new go-to color for most experts when it comes to ongoing trends and aesthetic looks. So go ahead and get some greens for your walls.
If this article inspired you to renovate your space with these prepossessing shades, you can reach out to various vendors with these collections. And get the look everybody is eyeing for!