Cottagecore Home Remodel Ideas To Follow For Your Next Project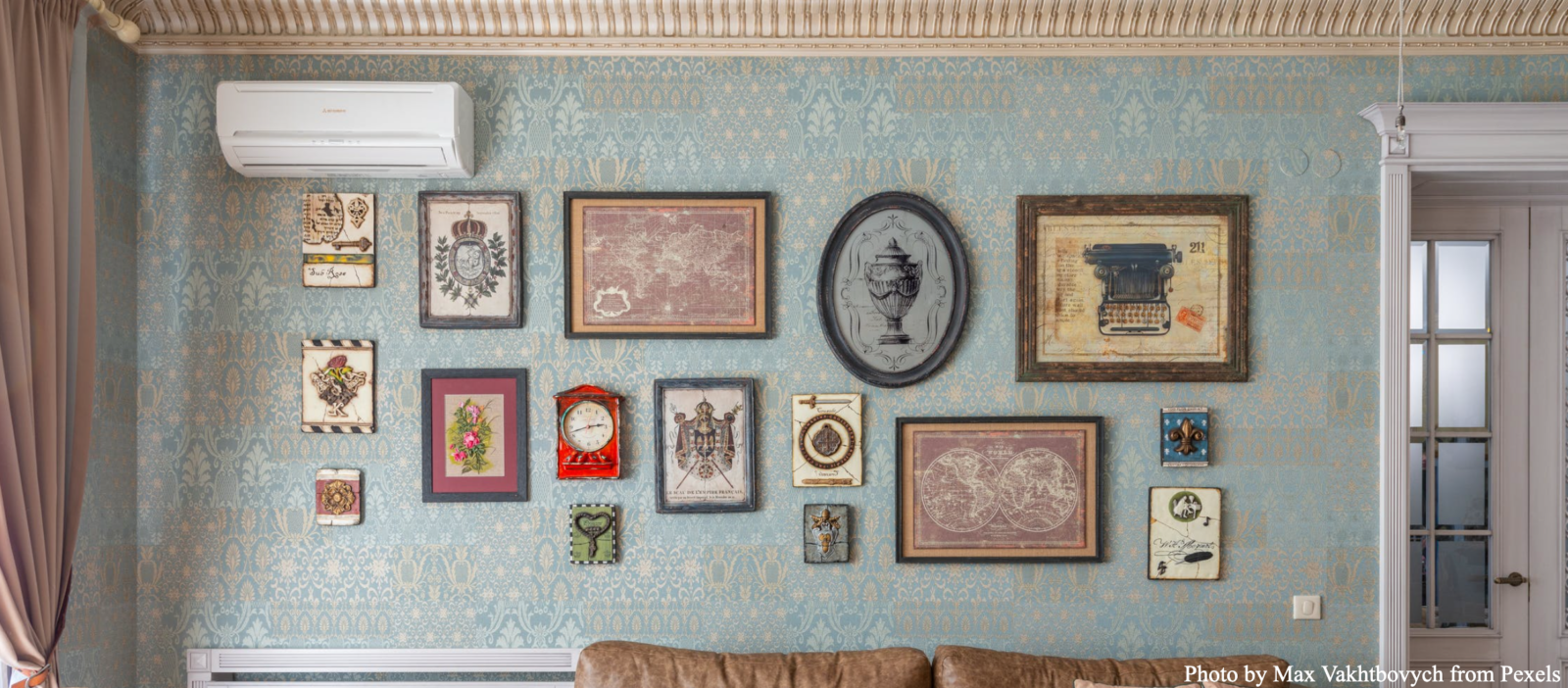 Cottagecore is the latest interior design trend to resurface, acknowledging simplicity and inspiring people to celebrate being in their own homes. Given that most of the world has spent the recent months indoors, this recent fad isn't surprising. So how can you make your cottagecore dreams come true? Let's dive right in. 
What is Cottagecore Style?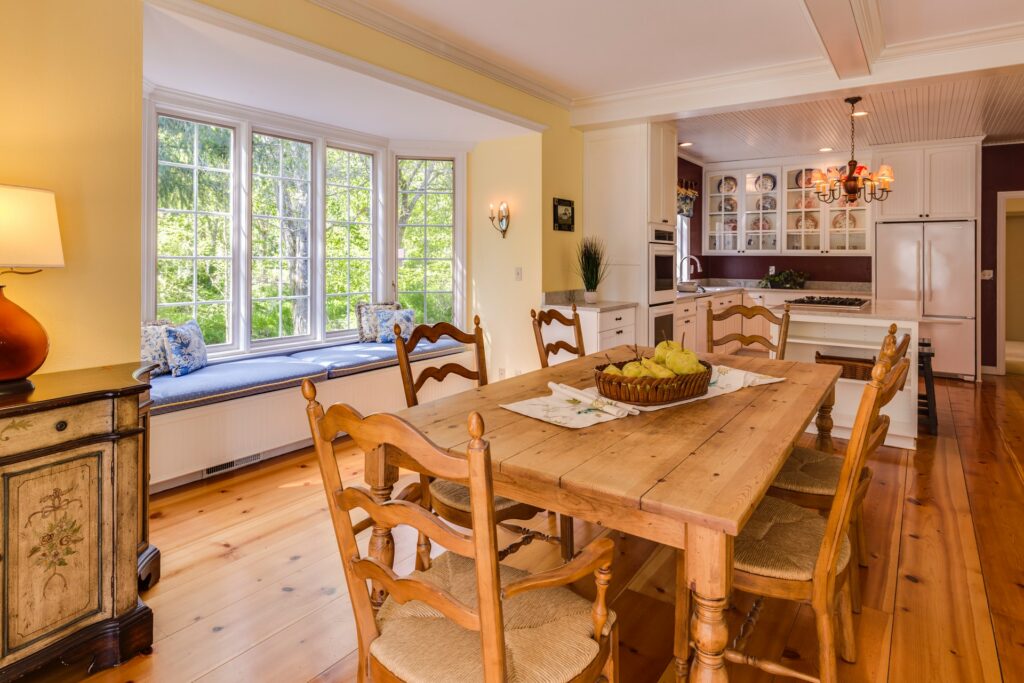 Cottagecore, like so many other movements, grew in popularity thanks to social media, but it thrives in the countryside, among wide meadows and natural gardens. Cottagecore has origins in an eternal, homely design that will endure the test of time and will always give your home a warm welcome, despite its current popularity.
Consider warm, historical settings with period details and a mix of antiques, antique furnishings, and vintage treasures. Handcrafted wood and wicker furniture, as well as handcrafted pottery and an abundance of vintage fabrics, are all hallmarks of the aesthetic.
We've picked together a few cottagecore home remodel ideas to give you some inspiration and a helping hand for you to create your very own remodeling plan. 
Key Characteristics of Cottagecore Aesthetic
You can see this home design trend through the use of a blend of classical forms and bare, rustic components. The outcome is a dreamy English countryside vibe, complete with florals yet updated from the conventional cottage aesthetic. 
As we noted before, this is a kitsch look that incorporates various design aspects ranging from classical and conventional to rustic and eclectic. It manages to incorporate elements of some of the hottest design trends, including conventional comfort, grand millennial style, biophilic design, and jewel-box interiors. They're all bundled into one, and you can find it in the cottagecore aesthetic in many forms. 
Similarly, classical designs, floral motifs, vivid colors, and a blend of rustic and ornate features are all staples in this style. It has a very nostalgic feel to it. So, you start by going to some antique stores to look for old furniture! Similarly, this trend is all about channeling spring remodeling with its natural elements and rustic approach.
Search for one-of-a-kind end tables, slipcovered furniture, and textiles with classic motifs and patterns, such as antique flowers, whether old or new. Don't be scared to use color and experiment with the color-pattern relationship. In this style, a more maximalist aesthetic is preferred. So, bring in that heritage and make some easy home decor changes!
Continue reading to discover more cottagecore home remodel ideas!
Opt for a Cozy and Comfortable Vibe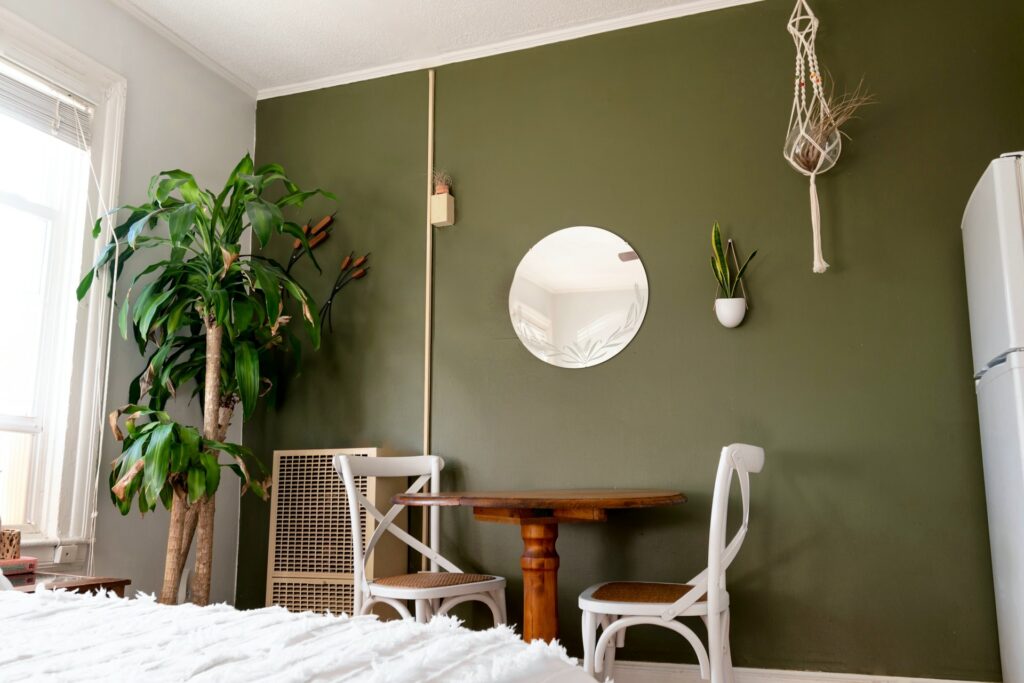 Warmth and comfort are important in cottagecore because it is all about living a simpler existence. So, while choosing furniture, prioritize comfort while maintaining a traditional, cottage-inspired look in mind. 
A slipcovered sofa and antique rug will help to establish the theme for this room, while the spindle-leg side table will manage to be both classic and approachable, evoking farmhouse kitchen design and cottage style. But don't forget to throw in a pinch of refinement! You can elevate the appearance by an elegant yet formal chandelier that hangs in the center of the room.
Embrace Bold Colors
One of the most common cottagecore home remodel ideas is embracing bold colors. Cottagecore has a laid-back vibe, yet adding bright colors on the walls, in artwork, and in furniture adds to the British-inspired charm of the design. Strong, rich colors lend this aesthetic a comfort that makes it feel approachable and livable. 
You may also achieve this style with a simple combination of warm neutrals, which will give it a more classic cottage feel.
Add a Touch of Lux
Cottagecore is mostly about elegance and comfort, with a bit of luxury thrown in for good measure. As a result, incorporate small luxurious accents into your area. 
You can use a velvet accent chair in a classical design for your living room to achieve the look. When paired with the basic slipcovered sofa, the chair will exude a polished yet laid-back atmosphere.
Introduce Nature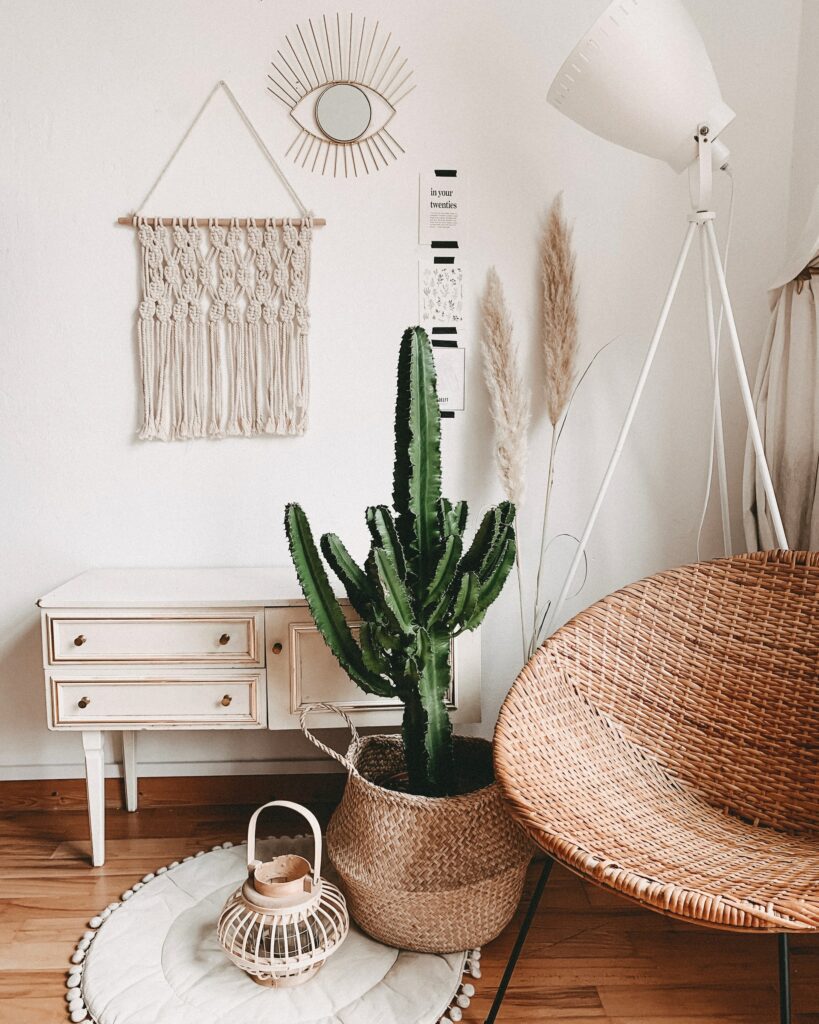 Nature is a soothing cure for our bodies and minds, and it provides a peaceful, accepting atmosphere. As the weather begins to cool, you may begin to bring nature inside so that you can appreciate it all year. The obvious place to begin is with houseplants and fresh-cut flowers. This unique cottagecore home remodel idea will brighten every room and infuse the air with soothing aromas.
Pick a few flowers from your yard and put them in jam jars for a natural aesthetic; collect gorgeous stones, shells, and driftwood; and construct table decorations out of bark, leaves, berries, and pine cones discovered on a country or coastal stroll for a rustic touch.
Natural wood floors and furniture, hand-thrown ceramics, and pebbles will all add warm, earthy textures to your house. Natural materials are a simple approach to make your home look lovely and connected to the outside world.
Old and Reclaimed Furniture
Consider all of the discarded furniture available today, the preloved tables and chairs that end up in second-hand shops and online auction sites – you could even label it 'vintage' to make it sound more desirable. 
Nowadays, there are a plethora of stores that sell used furniture, and with a little imagination, you can turn your findings into something truly unique and wonderful.
Play With Patterns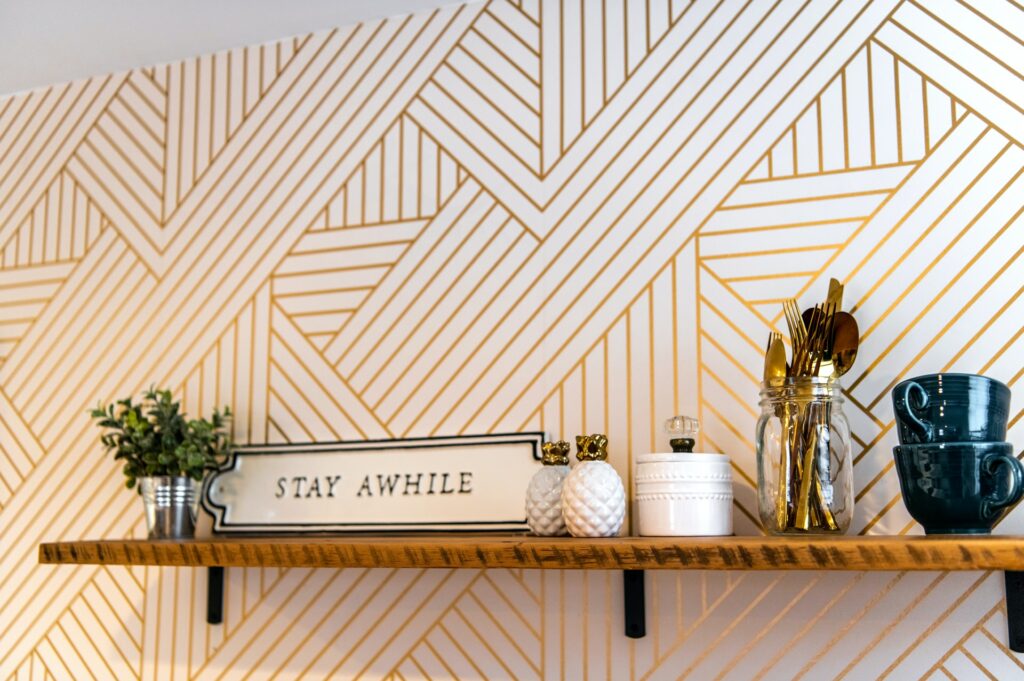 Cottagecore is known for its use of patterns. So enjoy the chintz and florals in all their forms! Also, don't be afraid to blend large-scale images with smaller-scale prints. You can choose between vintage-inspired floral themes and more modern versions. This cottagecore home remodel idea is one of the top home updates you can implement. 
With the throw pillows, shams, and duvet cover, you can blend florals, classic checkered patterns, and a more modern, abstract pattern in the bedding. Moreover, you can add bold, bright curtains in the bedroom to create a vibrant design. 
When it comes to florals, don't forget to include some real flowers, whether they're fresh or artificial! A vase of flowers adds to the style's nature-loving appeal.
In conclusion, trend or no-trend, these cottagecore home remodel ideas are here to stay and aren't going anywhere anytime soon.