15 Top Patio Designs of 2021 – Best of Houzz List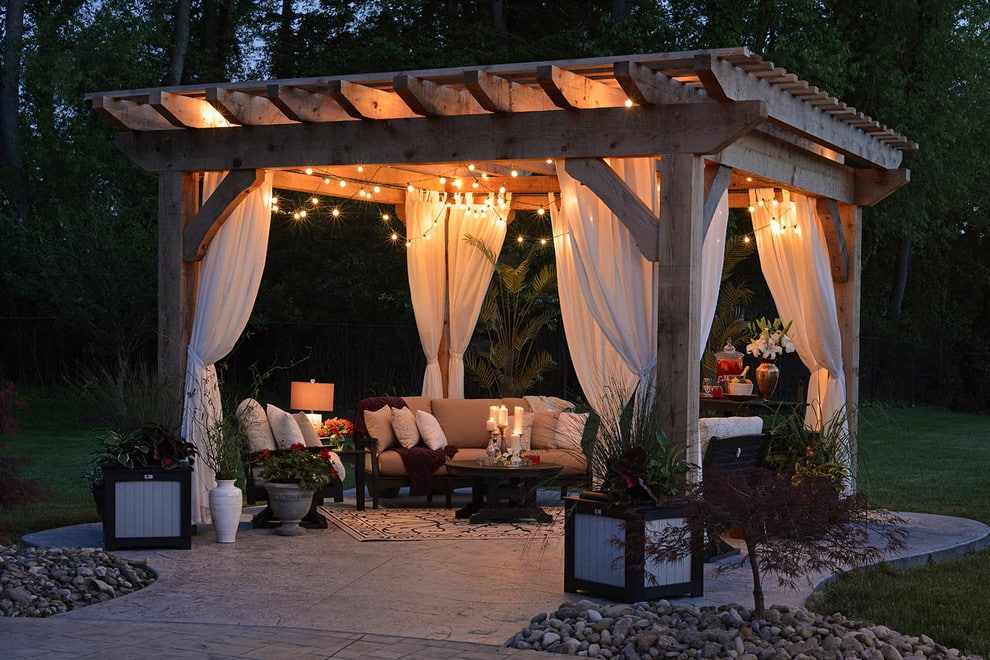 Bir avluya sahip olacak kadar şanslıysanız, elinden gelenin en iyisini yapın. Ruhunuzu dinlendiren sıcak günler ve geceler dışarıda geçirirken en iyisidir.
Tasarımda en iyi olanlardan ilham alın. Evde yaratabileceğiniz küçük cennetiniz için güzel arka bahçe ve veranda ilhamını kontrol edin!
Parçalarınızın uzun süre tadını çıkarmak için her türlü hava koşuluna uygun mobilya ve dekorla gittiğinizden emin olun!
1. SOCO Builders tarafından tasarlanan ve inşa edilen bu güzel veranda, onlarla bağlantı kurmak için tıklayın www.socobuilders.com
SOCO Builders, 3111 W. Central Ave. Santa Ana, CA 92704 adresinde bulunmaktadır.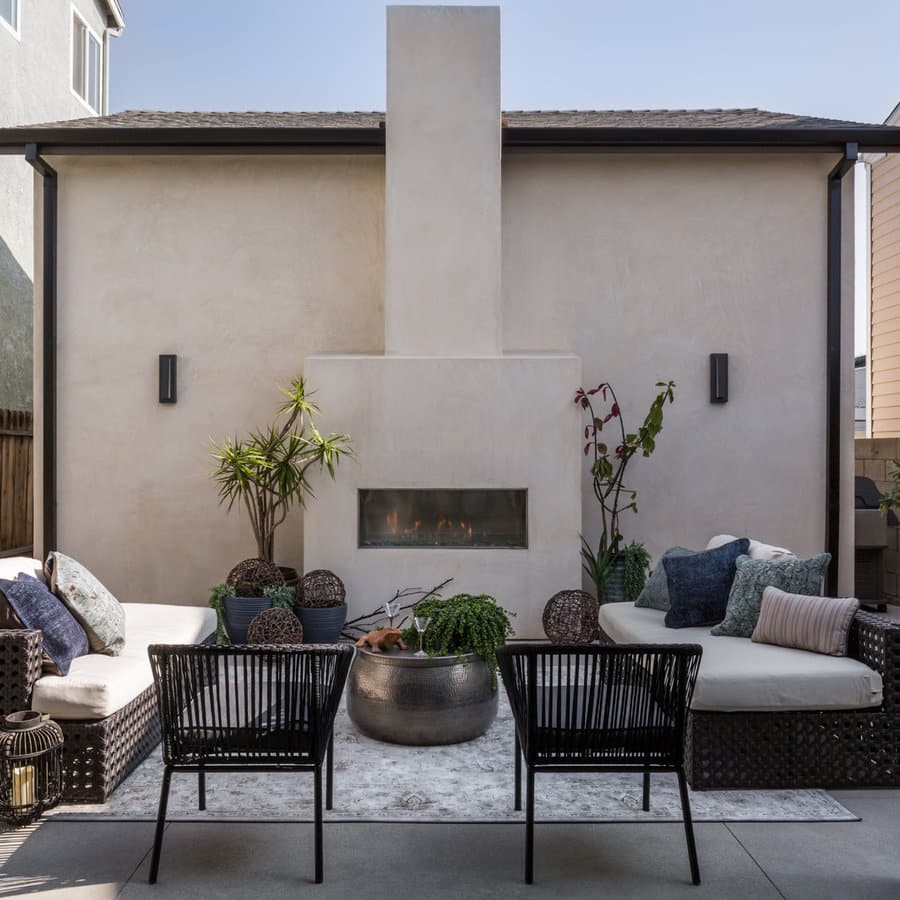 2. This contemporary, open, airy gorgeous backyard patio is created by Jason Thomas Architect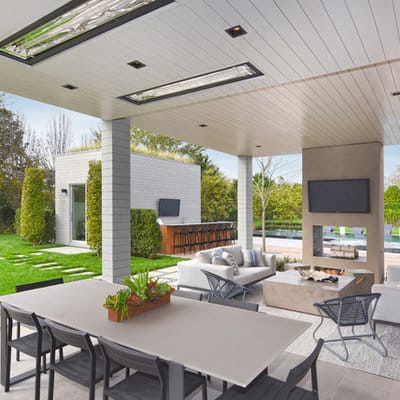 205 Windmill Lane, Southampton, NY 11968    t. 631-488-4488
3. This tastefully put together Mediterranean style patio created by Garden Studio Design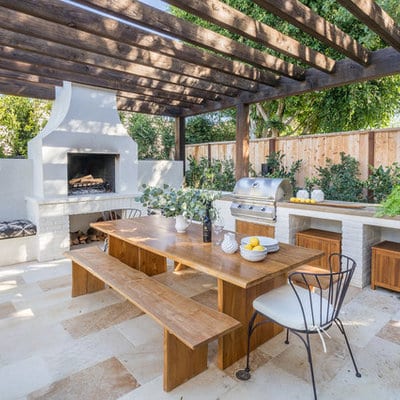 If you like to get in touch with the Garden Studio here you go!
2732 East Coast Highway, Suite A, Corona del Mar, CA 92625
4. This beautiful warm and relaxing patio brought to life by Lindgren Landscape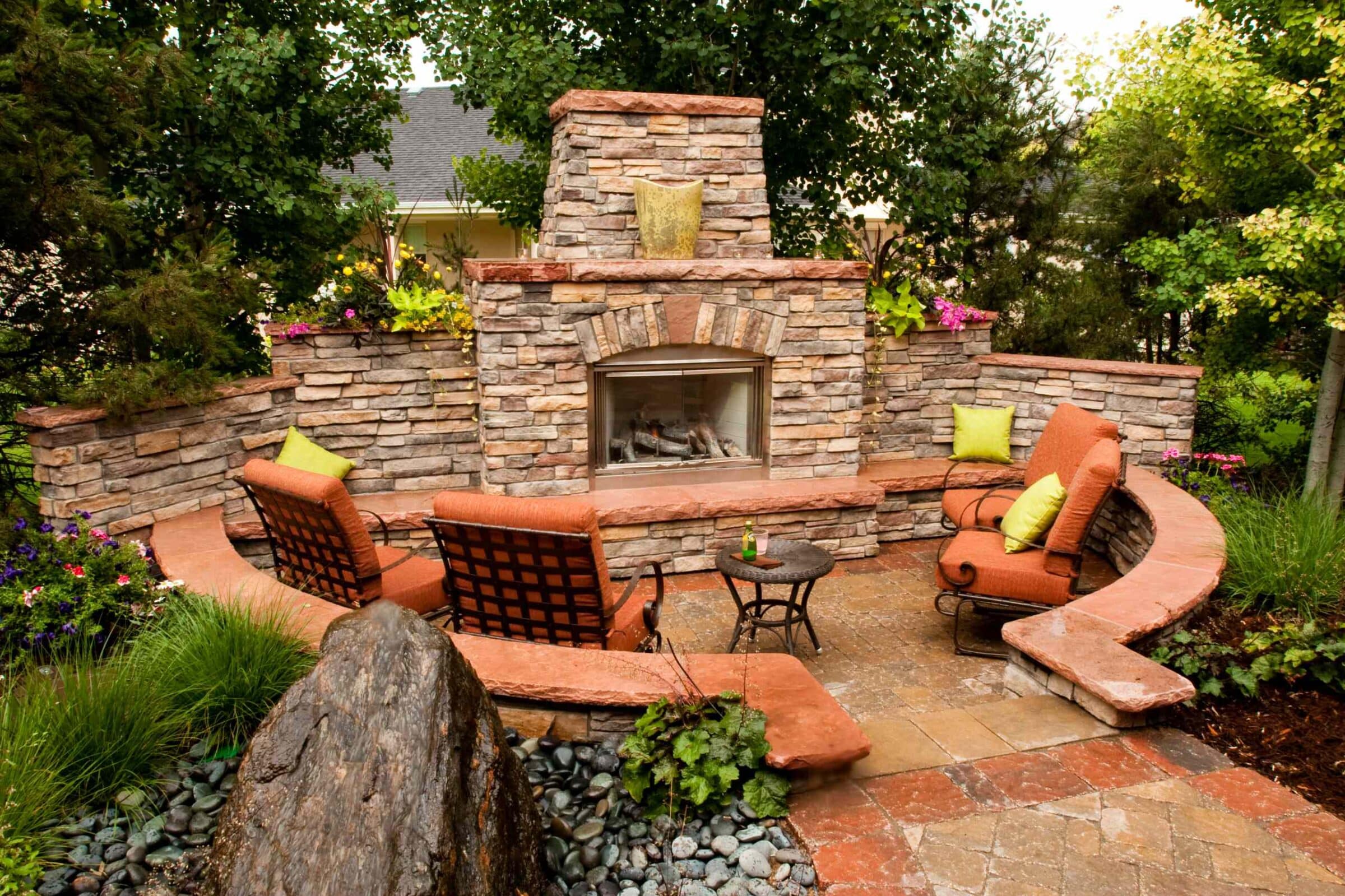 Lindgren Landscape is a family own company based in Fort Collins, Colorado. Here is how you can reach them:
3825 E County Rd 30
Fort Collins, CO 80528
5. This stylish yet cozy patio created by Robeson Design. Every detail is so good in this patio.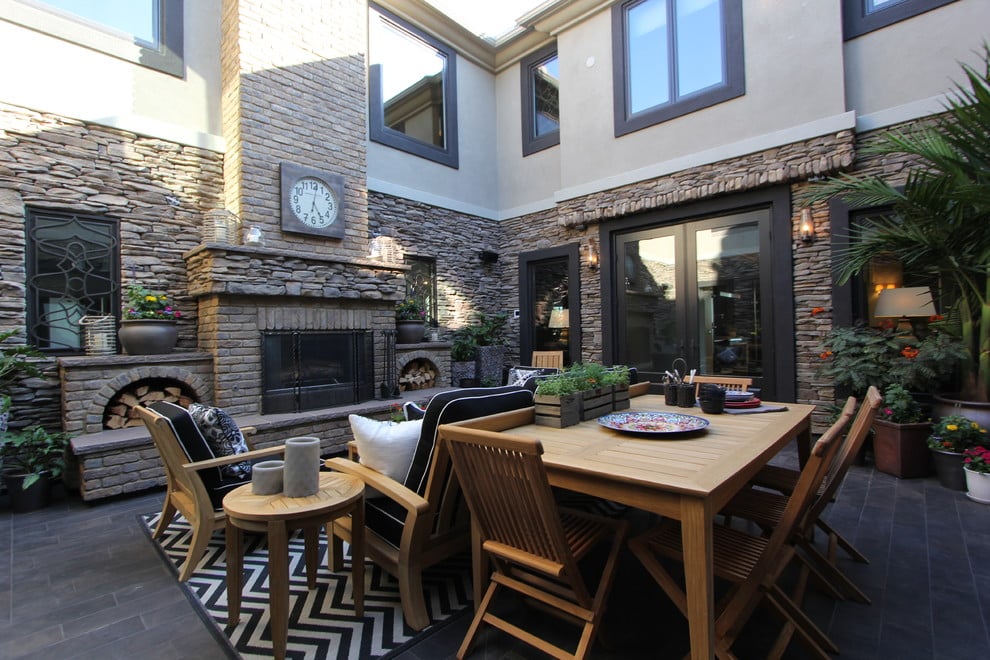 Rebecca Robeson and her team are creating amazing places! She gives great tips on her You Tube channel where she has 1.5Million following! Go and check her out, click here for Rebecca's YouTube!
6. This timeless backyard stone patio with an outdoor kitchen built by The Collins Group.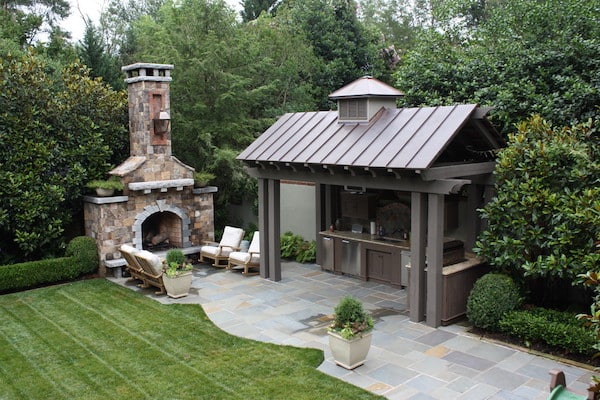 Here is how you can reach out to The Collins Group:
info@thecollinsgroup.org
6550 Liberty Highway, Pendleton, SC 29670.    t: (864) 328 – 2077
7. This beautiful contemporary patio brought to life by Peters Custom Homes.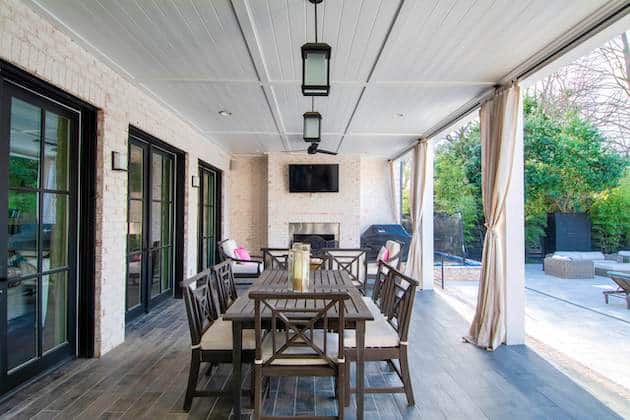 Peters Custom Homes is located in Charlotte, NC
npeters@peterscustomhomes.com
(704) 264-4572
8. This gorgeous joyful backyard patio is created by Tidal Interiors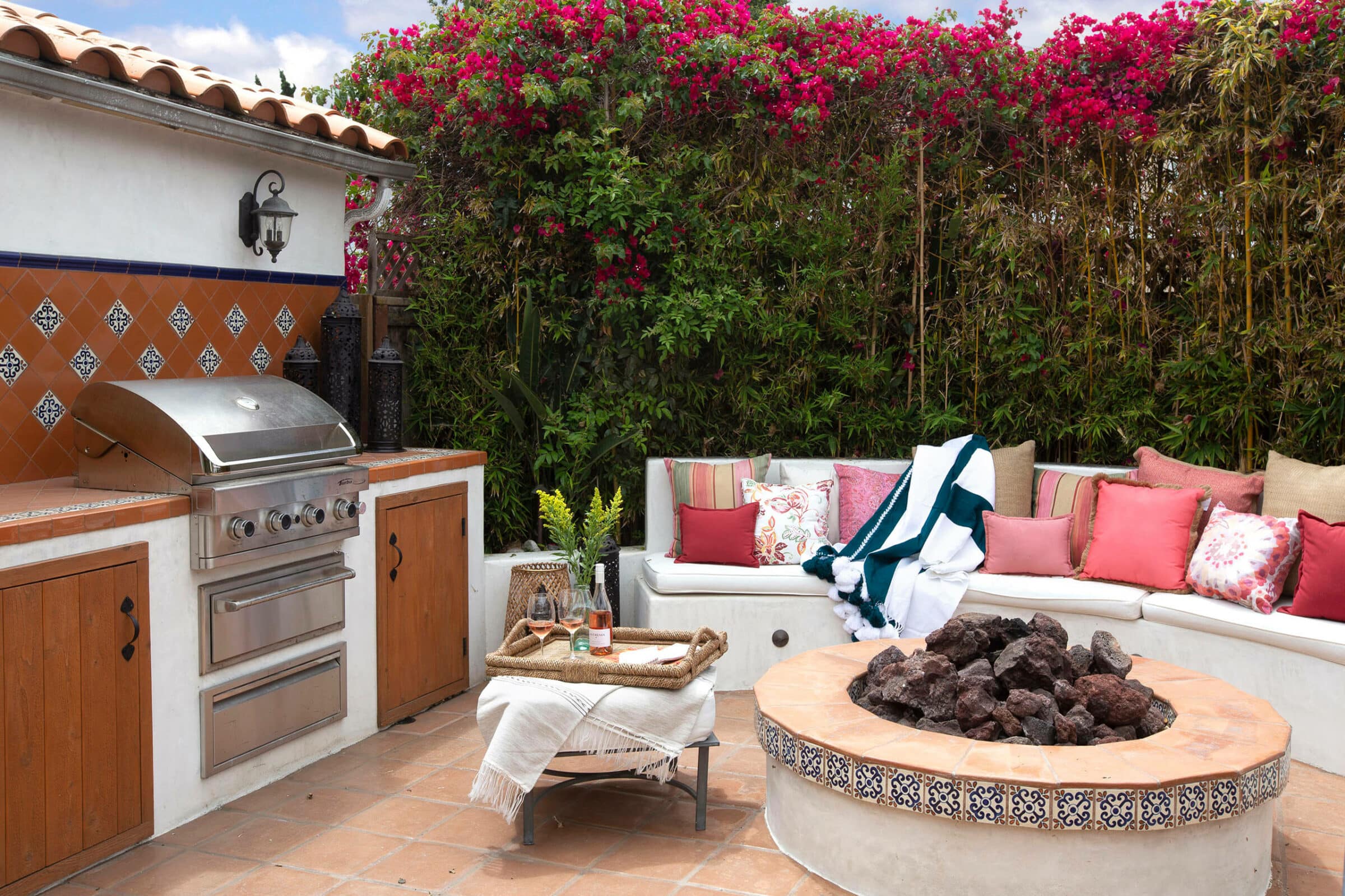 If you like to reach out to Tidal Interiors here you go;  studio@tidal-interiors.com
5514 La Jolla Blvd.
La Jolla, CA 92037.
(619) 550 4589
9. Serenity! That's the word comes to mind at first when you see this zen courtyard patio with a fountain. This beauty is brought to life by Argue Custom Homes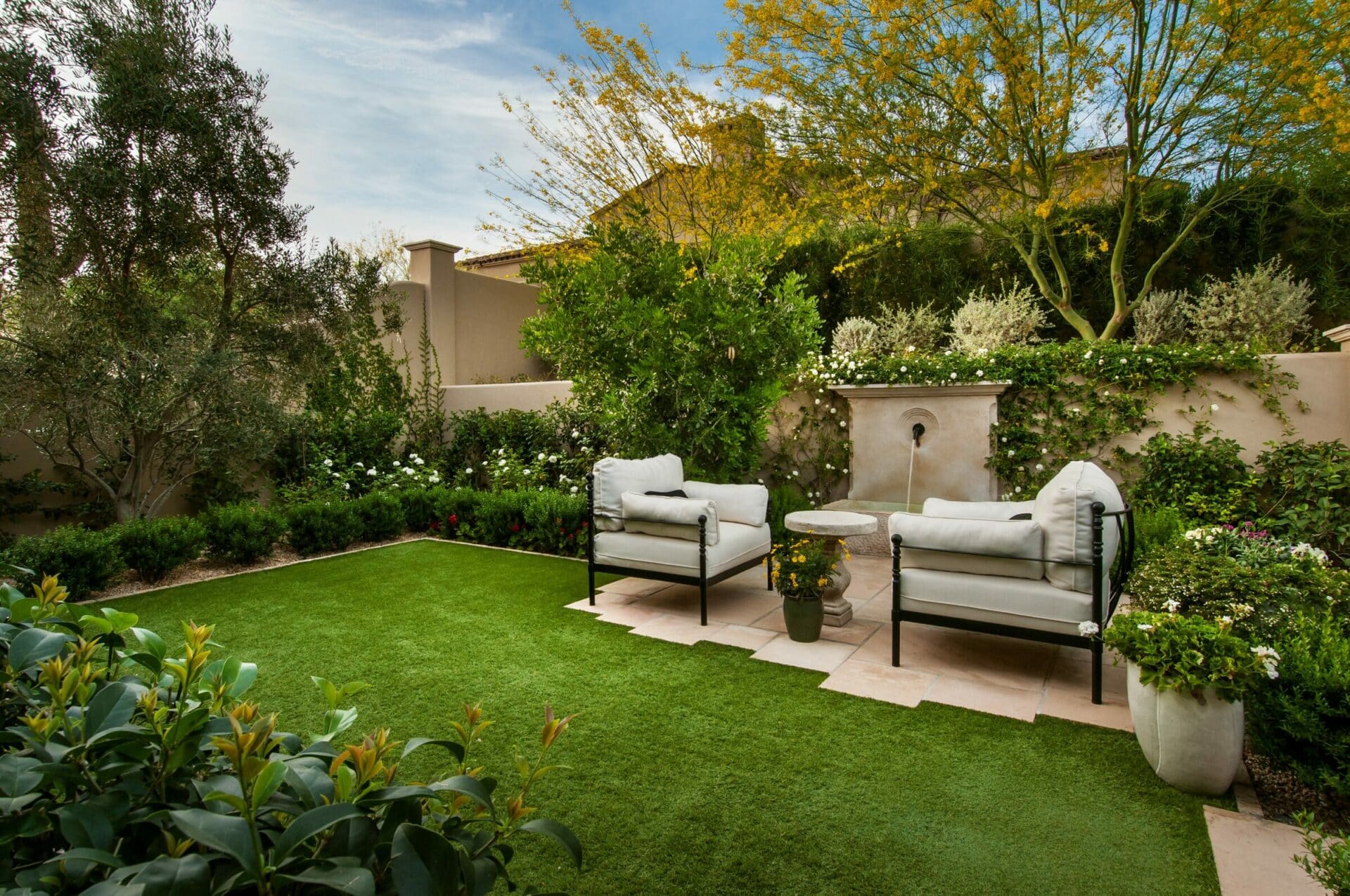 Here is how you can reach out to Argue Custom Homes
(480) 531 9072
14666 N 74th St.
Scottsdale, AZ 85260
10. This relaxing backyard patio with a pool and fireplace surrounded
by trees created by Surrounds Landscape Architecture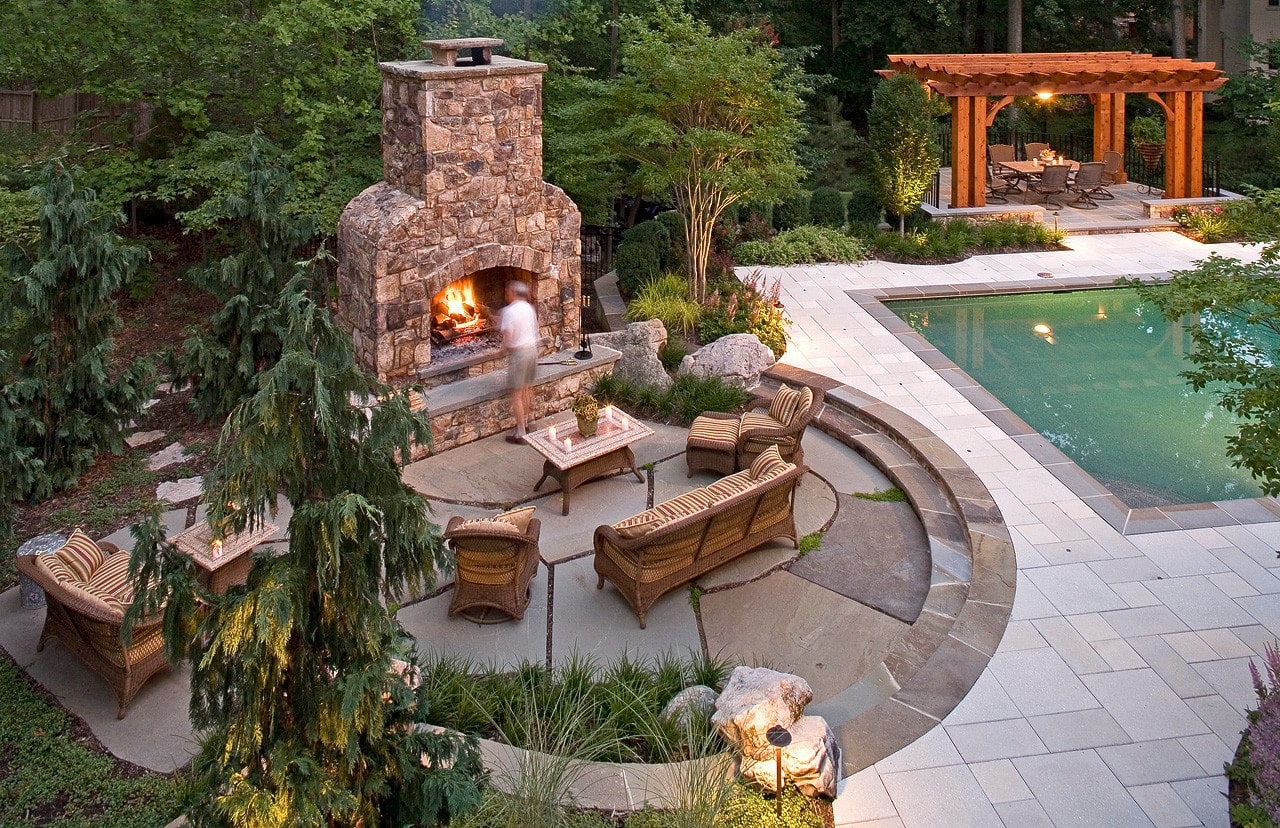 Surrounds Landscaping is located in Sterling, VA
Click here to get in touch with them!
11. This dreamy backyard patio in with a gazebo designed and built by DHD Architecture and Interior Design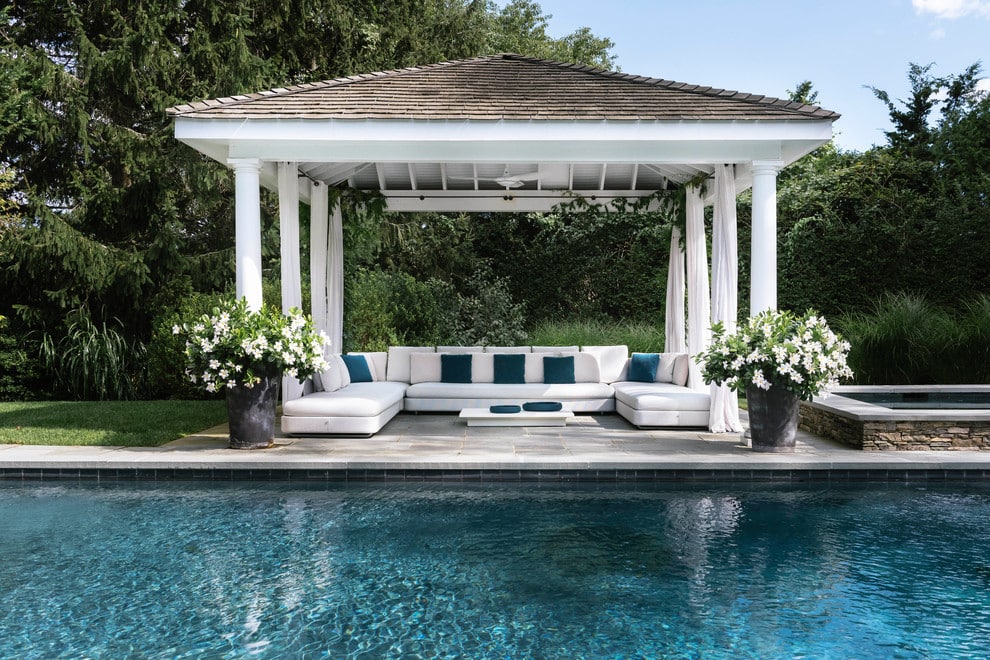 DHD'ye ulaşmak isterseniz, onlara david@dhd.nyc ve brooke@dhd.nyc adresine bir e-posta gönderin veya 917744 7720 numaralı telefonu arayın.
12. Havuz kenarındaki bu rahat ve dinlendirici veranda Tradition Outdoor Living tarafından oluşturulmuştur.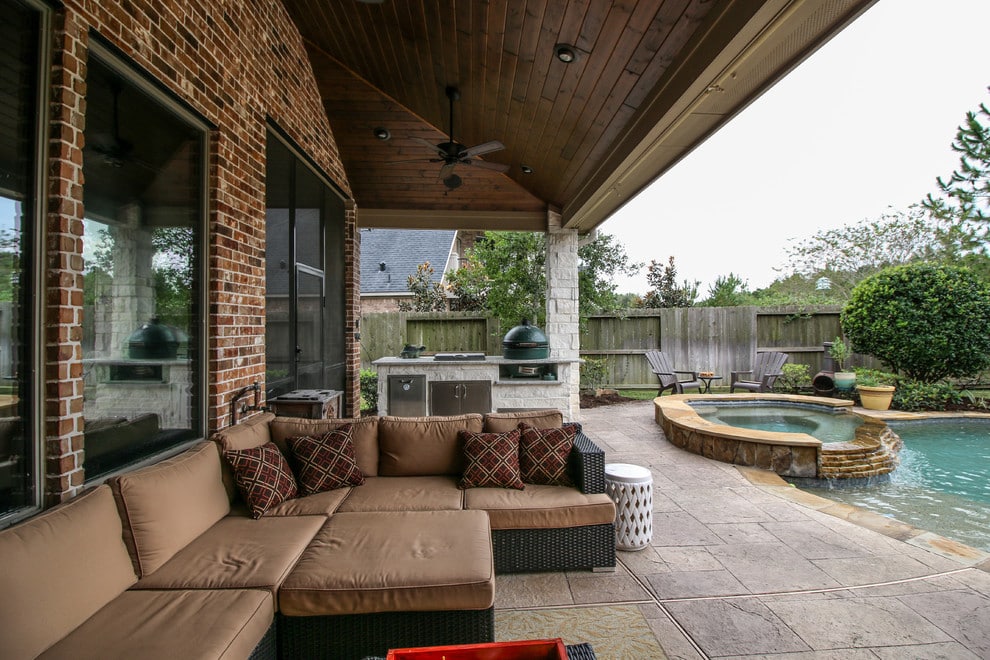 Tradition Outdoor Living; Katy, Teksas'ta yer almaktadır.
Onlarla bağlantı kurmak isterseniz buradan gidin; info@TraditionOutdoorLiving.com (832) 829-5829
28045 Willow Lake St.
Katy, TX, 77494
13. Bu eğlenceli, ada tarzı kiremitli arka bahçe avlusu, Distinguished Pools tarafından hayata geçirilmiştir.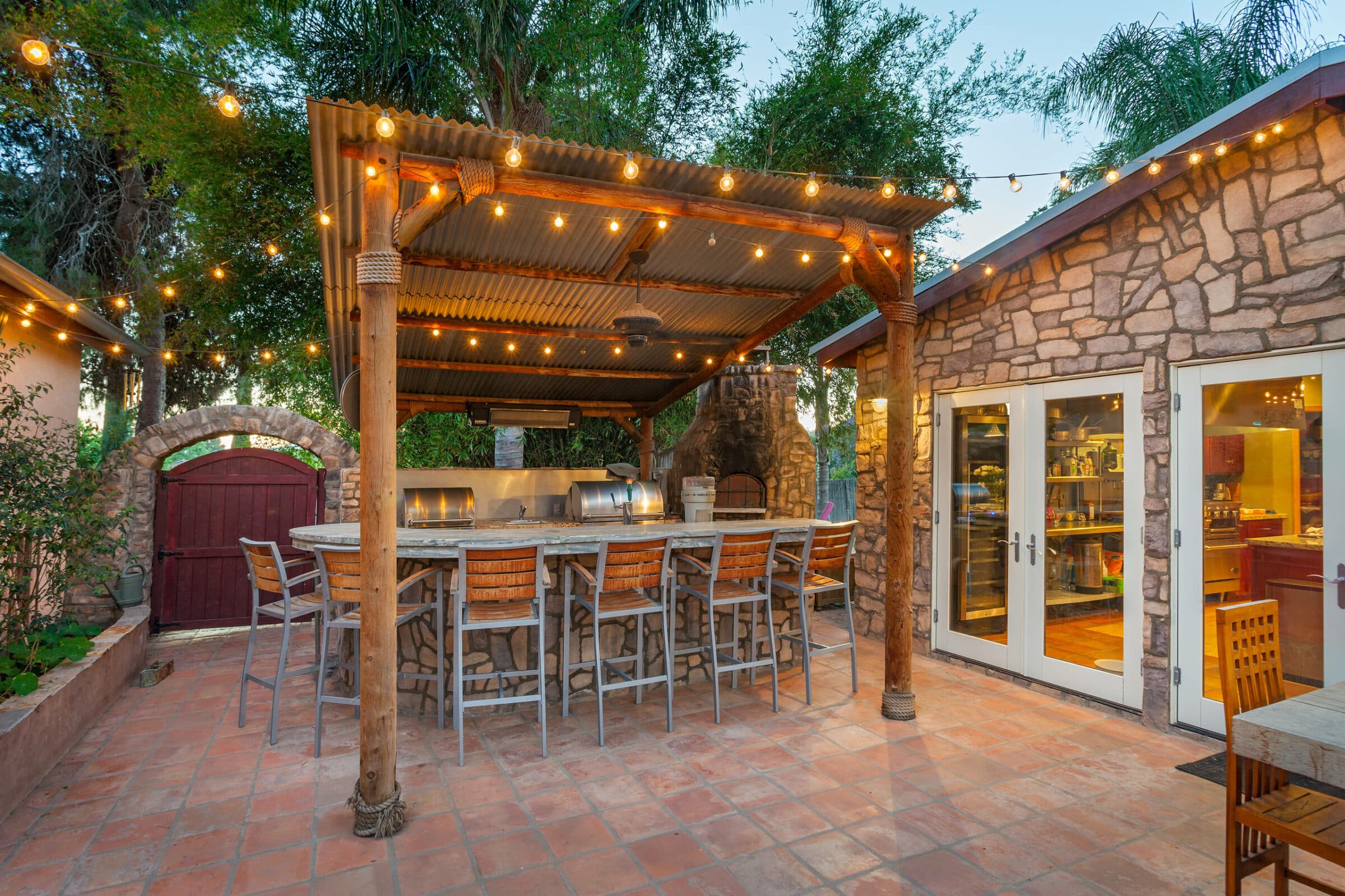 San Diego'da bir çardak ile orta büyüklükte ada tarzı arka bahçe kiremitli veranda fotoğrafı – Houzz Seçkin Havuzlara ulaşmak isterseniz, burada tam size göre; info@distinguishedpools.com
13100 Kirkham Yolu # 208, Poway, CA
14. Bu küçük ama bir o kadar da modaya uygun ve canlı veranda, Harper Design Build tarafından oluşturuldu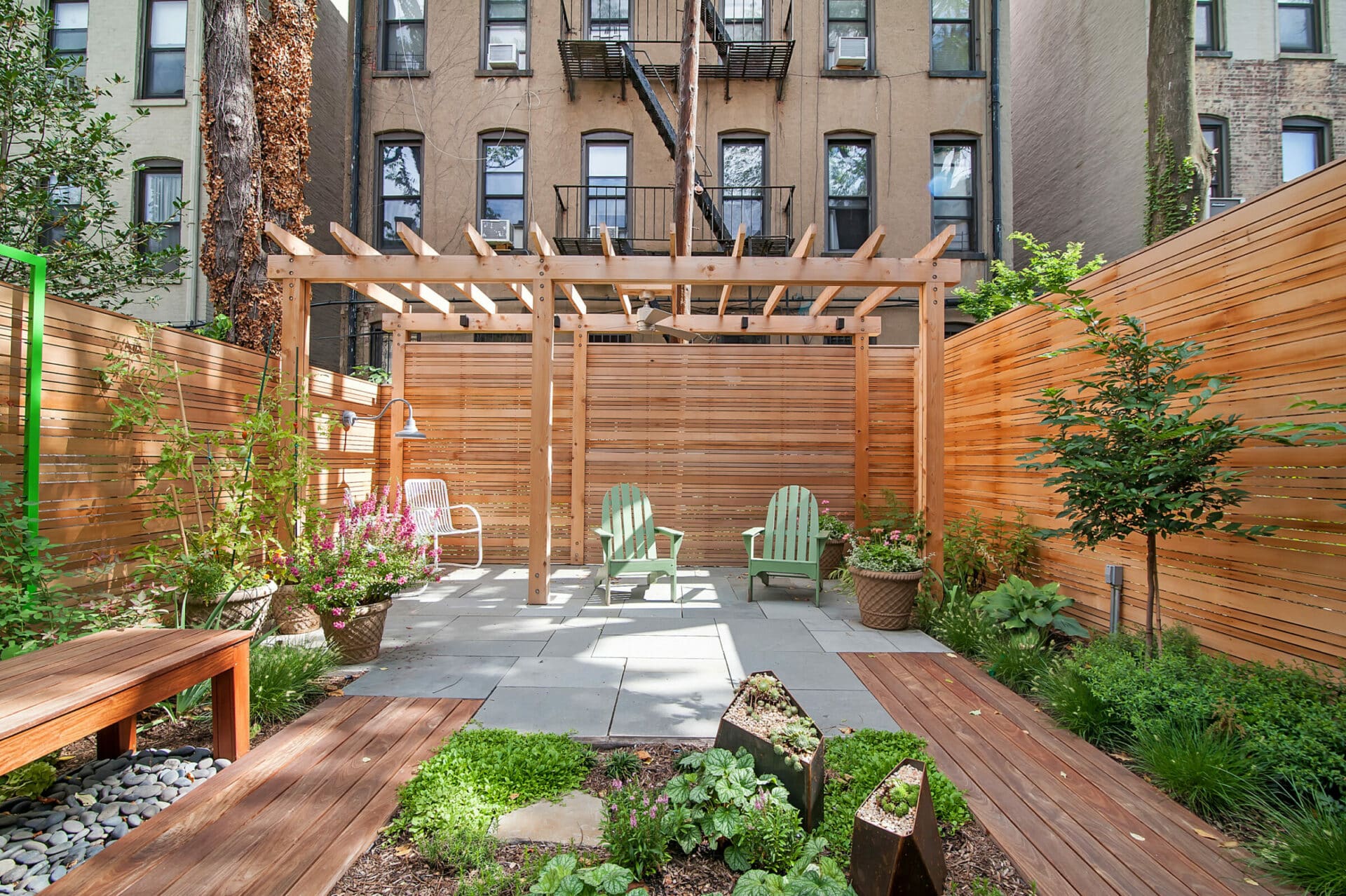 Harper Design Build ile iletişime geçmeyi seviyorsanız, işte burada; christine@harperdb.com
343 Altıncı Sokak, Brooklyn, NY 11215
15. Bu masal avlusu, Baker Pati0s tarafından hayata geçirildi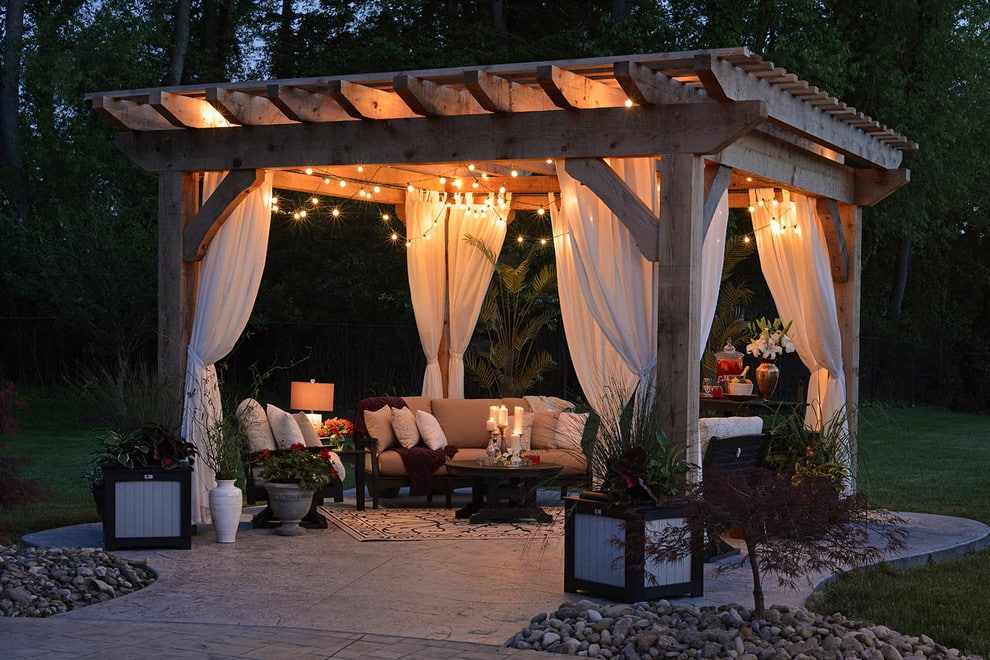 Baker Patios ile iletişime geçmeyi seviyorsanız, burası tam size göre; (323) 910 0760
2726 S Vermont Ave Ste 5, Los Angeles, CA 90007
Umarım bu ilhamlar projenize yardımcı olur!