Home » Your Answer To Where Do I Start With a Kitchen Remodel?
Your Answer To Where Do I Start With a Kitchen Remodel?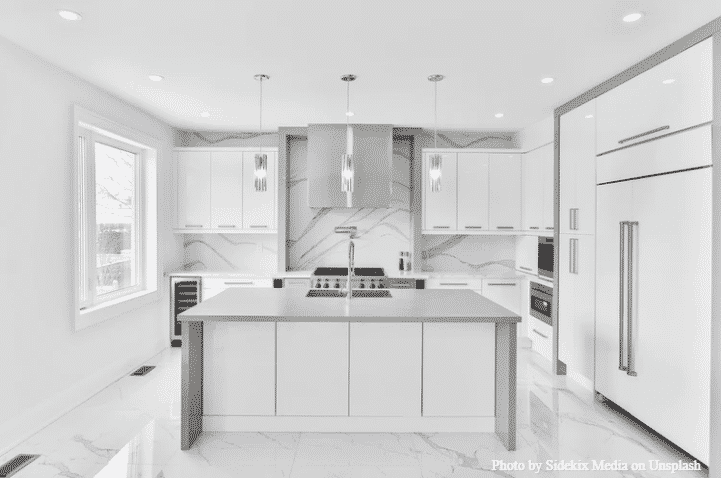 It's the dream of every homeowner to have an attractive kitchen. Having an appealing kitchen can enhance the beauty of the entire house. Are you planning to embellish your old kitchen but confused about how to start? Then, you are at the exact place. Here is the definitive guide which will answer your question of "Where do I start with a kitchen remodel?"
Why Do Our Kitchen Calls for a Remodel
Most of us spend a considerable amount of time in the kitchen cooking an endless amount of delicacies. Food is our necessity, and so is an elegant kitchen. 
A dreary kitchen with yellowed cabinets, worn-out tiles, draining wall paints is annoying and shrinks the cook's enthusiasm too. Are you stuck in the same tedious condition kitchen? Then, surely it needs a top-up! 
The need for the best kitchen makes people feel that a kitchen remodel is the most challenging part ever. The fear of remodeling overpowers the dream of building a marvelous kitchen. Are you facing the same anxiety of remodeling your kitchen? 
This kitchen remodel guide, is filled with tricks and tips right from planning to how you can ameliorate your kitchen style! Follow the steps and reach your dream of having a nice kitchen that inspires you to cook better! 
#1 Cook up a Plan and a Budget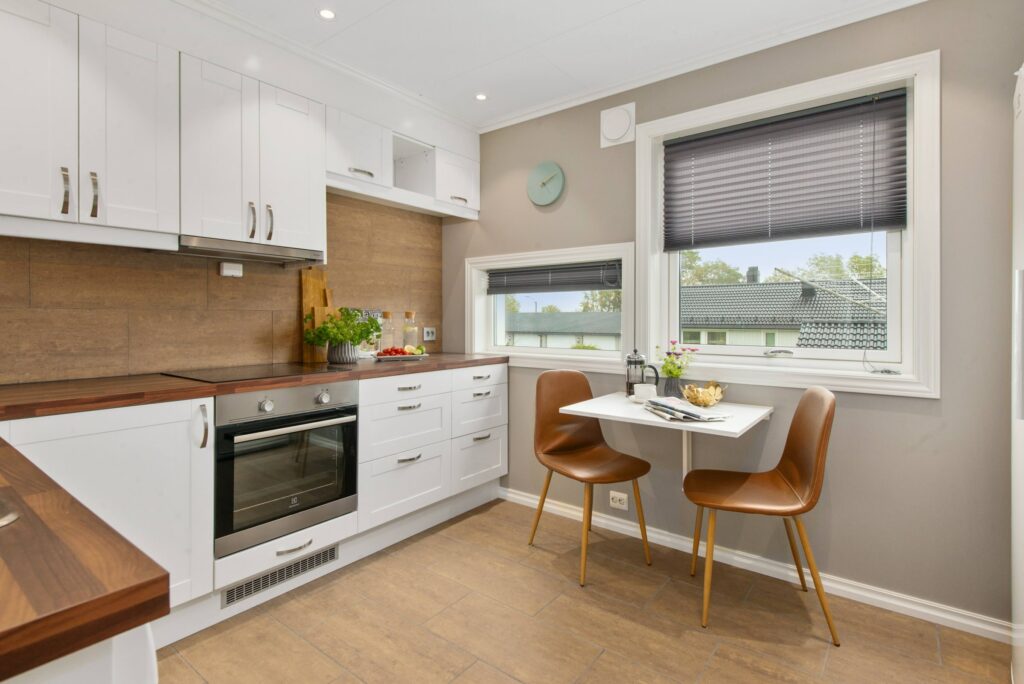 The first step to start implementing kitchen remodel trends is with proper planning and budgeting. They are the most crucial steps whenever you begin a remodel project. Note down the changes that need to be done and prepare the kitchen remodeling cost accordingly. Be realistic about the cost, and remember that remodeling your kitchen as per your bubble requires adequate funds. 
To be wise and careful, have some more money in hand beneath your maximum budget to ensure that you have some extra funds if the expenses surpass the planned budget. 
Because nobody likes to leave the work hanging just because the pocket is empty. Keep in mind that kitchen remodel takes time and wealth, so keep an eye on your expenses and rule out the excess cost. 
#2 Evaluate Your Needs
Start with the question "Why does your kitchen need remodeling?" and note down the answers and make sure that you don't skip out these necessary renovations. For example, you are considering remodeling your kitchen style just because it is out of fashion. 
And you feel the cabinets are dull and grimy, and the lighting in the kitchen is low. This assessment is vital to find a proper solution. 
You can reach your dream kitchen only if you figure out the faults in your present kitchen. Take some time, sit down and pen down the flaws and worn spots of your present one!      
#3 Focus on the Layout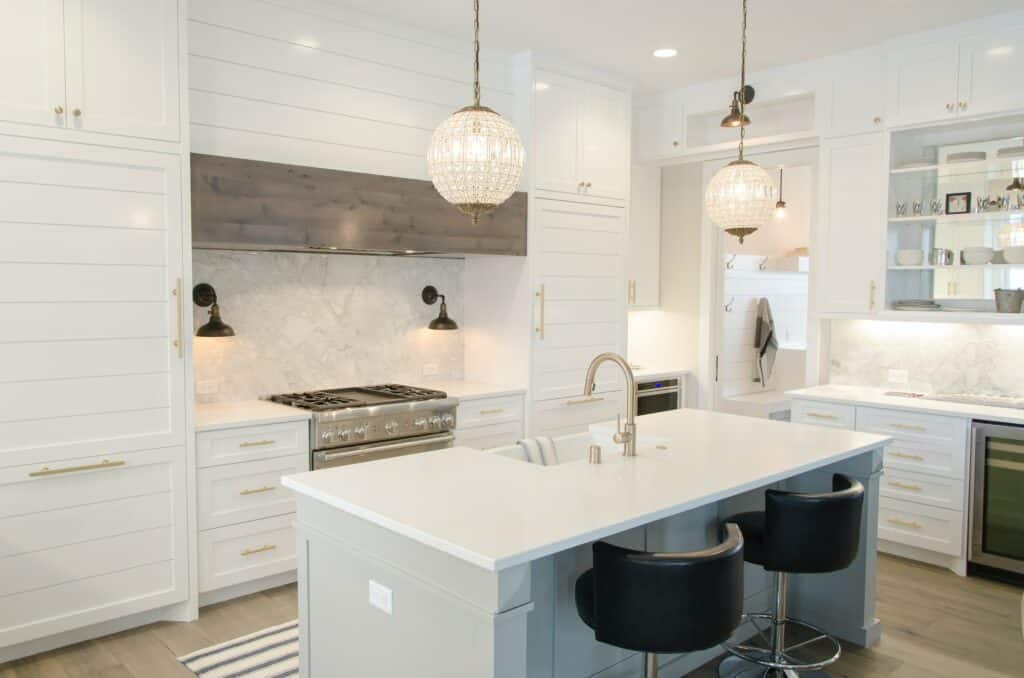 More than your master bedroom, your kitchen layout demands attention. Management of kitchen space for convenience and safety is crucial before planning your appliances, designs, or anything. 
A contractor can determine the right place for walkways, counters, stove, sink, and an island. Above all, a contractor will be of great help in mapping out your space for a fabulous kitchen. So, contact a good one rather than indulging your hands in planning the layout. It would avoid chaos and confusion too.
#4 Brainstorm Ideas and Look Out for Designs
There must be something in your mind when it comes to designs and ambiance! Brainstorm ideas, visit nearby stores, glance through magazines, and last but not least, browse online! With countless web pages, you will surely get a design that perfectly fits your dream. 
Remember to be practical while choosing the designs. And mainly, focus on the demerits of your present one and choose something that overcomes them.
# 5 Meet Mastered Professionals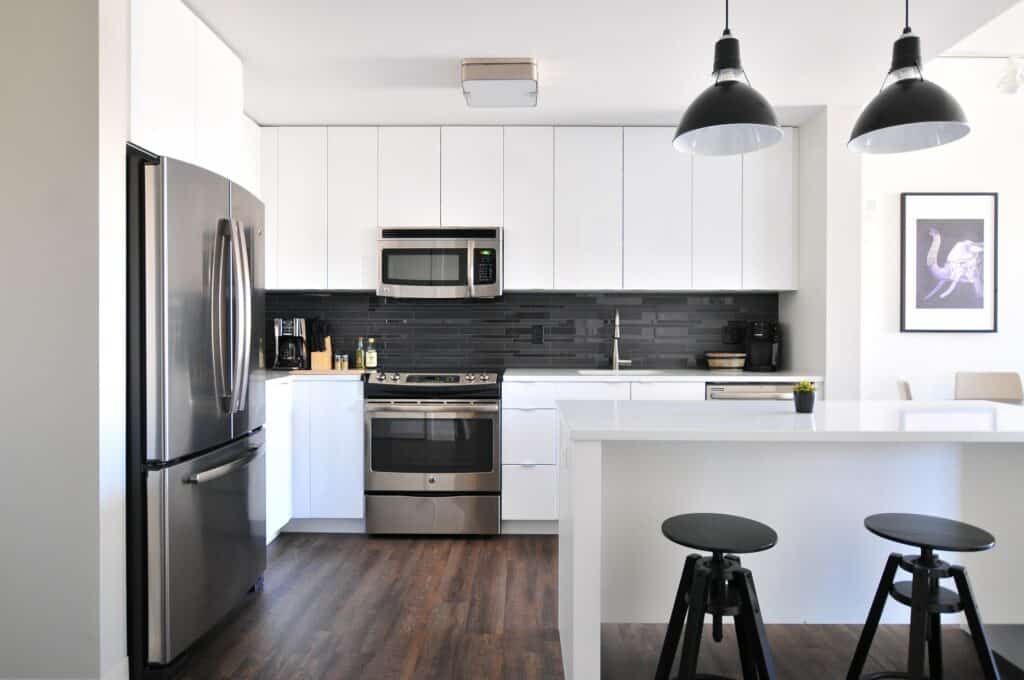 Kitchen Remodeling is quite a big and burdensome task. So, never risk-taking it yourself unless you have some expertise in it. Professionals are the best choice to achieve a perfect kitchen at an efficient price. They transform your fantasy ideas and thoughts into an actionable plan. The suitable professionals for a kitchen remodeling can be:
Interior designer

Kitchen Remodel Contractor

Architect

General Contractor  
Find the best and efficient professional out there. But before you rely on one, go for a review. Talking with your friends who have hired them earlier or online reviewing websites can also be a great help. And, proceed only if you are satisfied with the hilt. 
Set up a meeting ahead of time because reputed contractors are usually busy. While meeting them, ask all your queries, and familiarize them about why your kitchen desperately needs a remodel, and share your ideas openly. 
#6 It's Time To Shop
Create a project goal. Take some time out of your hectic schedule and plan a list of things that needs to be bought to add more glory to your kitchen! Go through varieties of designs and decor and select the one that has mesmerized you. But never let your mind forget the budget! Select cost-effective products that look gorgeous too. 
Start with the wall paints, and choose the color that would look ideal to your walls. Every single thing matters. So, don't compromise on anything and select the best! 
#7 Pay Peak Attention to Quality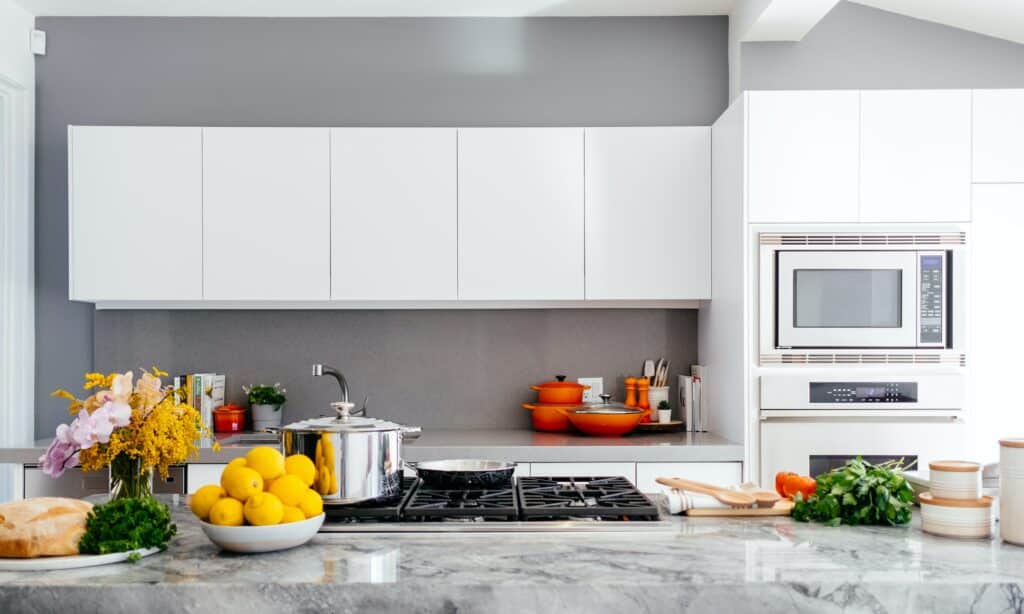 While picking up products, look for quality at the best possible price. Check out with various brands, review the products, look for savings and then, go for it! Remember, If you chose something just because of less price, you might end up losing it soon and then have to re-purchase again. 
Quality products are long-lasting and wondrous. If you plan to cut-out expenses by purchasing low-quality stuff off the chance, you can use quality materials. Try giving the new looks and new shades to add more quality to your enticing kitchen.
#8 Makeshift Kitchen
Remodeling a kitchen is never an easy task! It takes some time. So, before planning your dream kitchen, make way for a makeshift kitchen too! As everybody knows, No food, No life! As you plan to cut-short your expenses, avoid relying on restaurants and set-up a makeshift kitchen for better convenience.