Home » How to Create a Neutral Color Scheme and Top Trends You Should Follow
How to Create a Neutral Color Scheme and Top Trends You Should Follow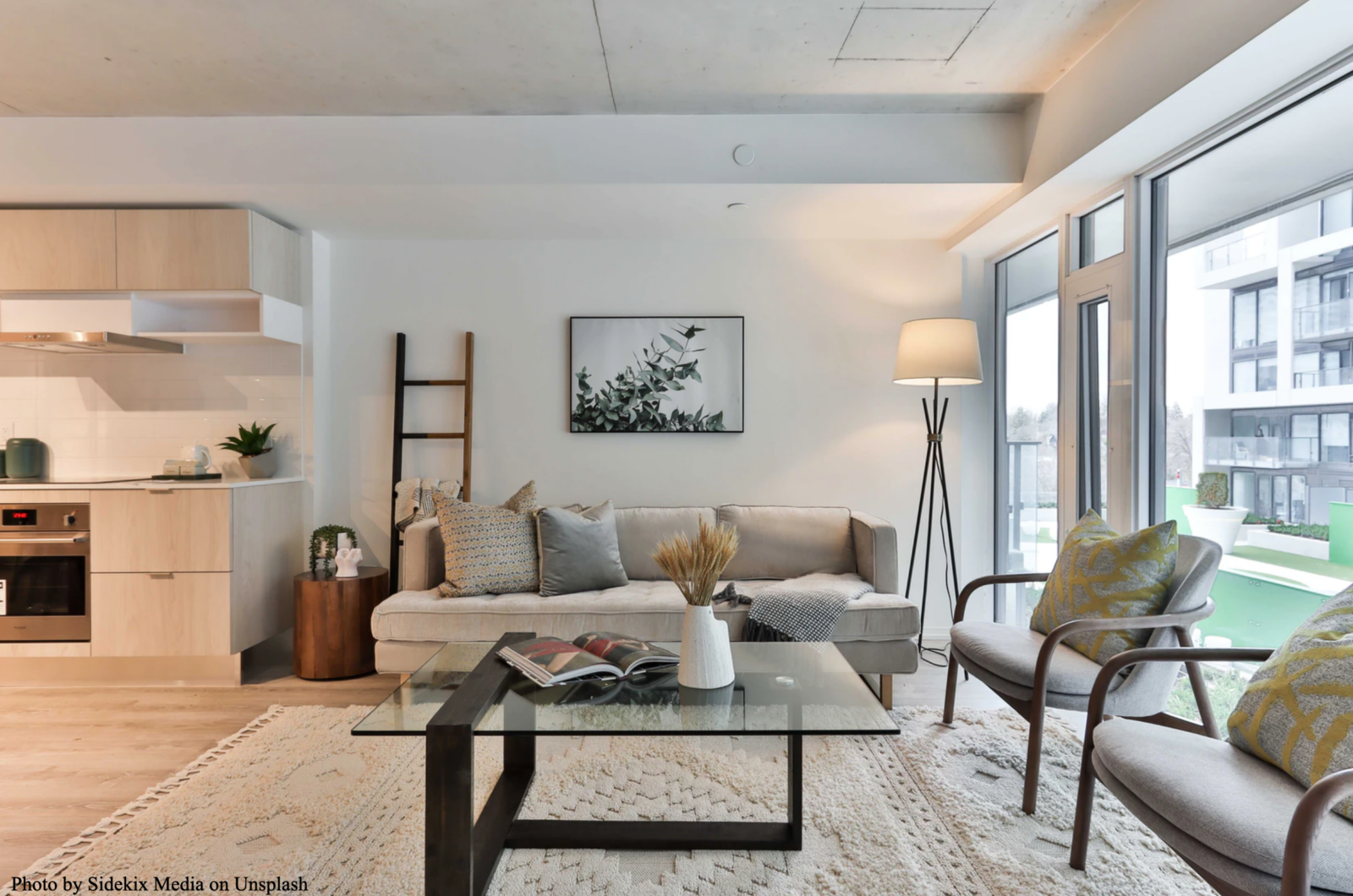 What is the variation among both taupe and beige? What is the similarity between a warm neutral and a cool neutral? How to create a neutral color scheme? When was the last time you saw a color called 'greige'? What are the finest neutral paint colors for houses? What exactly does the term "neutral" imply? Neutral isn't just grey, brown, or beige; it's all the shades in between.
Choosing the proper paint color is challenging from the start, and with so many options available, it can appear to be an overwhelming process. We'll walk you through each step in selecting the ideal neutral paint color for your home to assist you. Whether you're painting your hallway, kitchen, bedroom, or even the exterior of your home, we gathered advice from professionals on how to create a neutral color scheme during your home remodel. 
What Are Your Expectations From a Neutral Palette?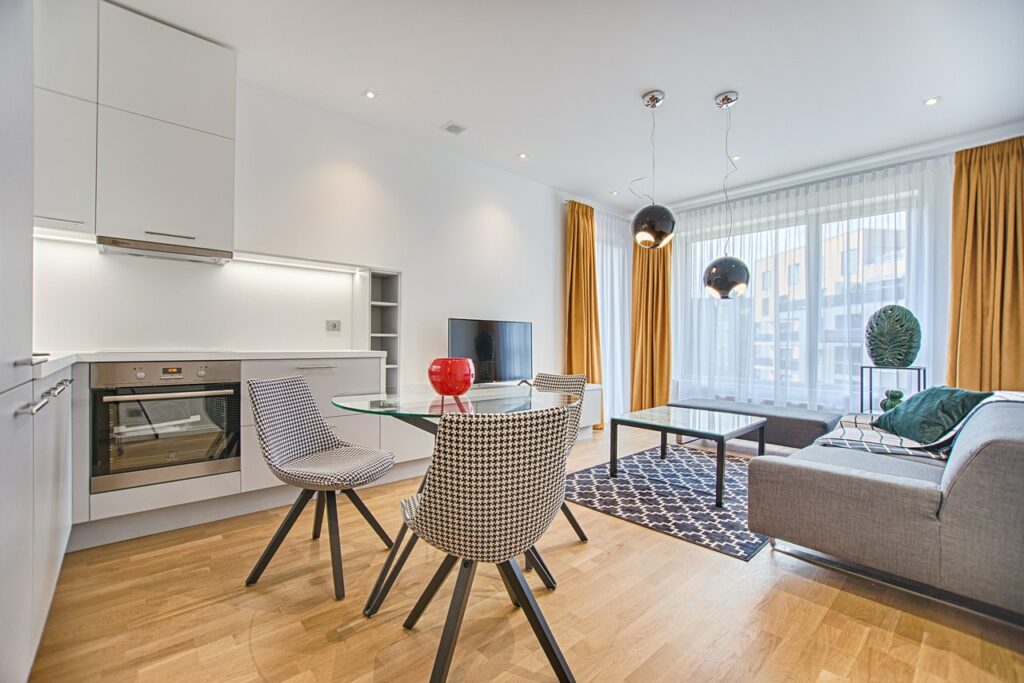 Neutral paint colors don't have to be dull; in fact, they may be lively. You can pick a neutral home paint for a variety of reasons:
You might want to create a peaceful ambiance.

If you want to make a statement.

You might want to help something stand out. 
On that note, deciding what you want your neutral house paint to do for your space is a fantastic place to start when it comes to choosing the right color for painting your walls. Choose one of the lightest shades you can buy to make your space feel open, airy, and roomy. White doesn't have to imply brilliant decorator white; there are whites with all the subtle nuances you can think of. If you want to feel more opulent, go for something considerably darker.
Some lovely dark neutral paint colors can give your space a more personal vibe – but keep in mind that dark colors might overshadow a room (especially if it's a tiny one), so make sure you have something to break up the darkness.
Understanding Undertones
An undertone is a background color that makes a remarkable difference. It's primarily a 'tinge.' You may have heard a hue described as "cold" or "warm," which has to do with the undertone. Blues, grays, and greens are examples of cool neutral paint colors with a traditionally chilly undertone.
Browns, reds, and yellows are examples of warm neutrals with a warm undertone. For example, if you were mixing paint and had the same grey, then adding orange to some of it and green to the remainder, the hues would be drastically different.
Examine the paint samples to determine the undertone color of your paint. The best way to determine the undertone in your paint is to look at the darkest shade. Selecting the correct neutral paint colors will be a lot easier once you select an undertone you adore. When you browse over your color samples, the ones with the right undertone will stand out.
Compare Your Choices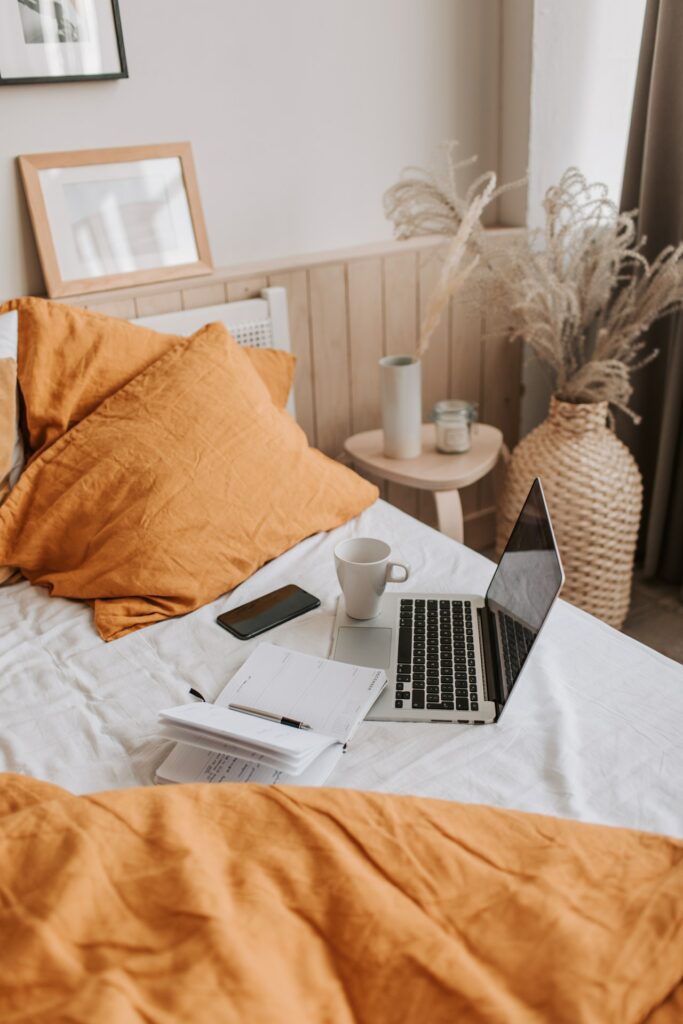 It's time to compare your favorite paints now that you narrow down your choices. Consider the benefits and drawbacks of each of the six master bedroom paint colors if you're remodeling your master bedroom. You must compare the various paint colors to one another and examine how they feel in your room. A piece of advice is to avoid painting samples on the walls because they will ruin the look of your space.
Paint samples on paper, then adhere them to the wall with creating tape. If you paint directly onto the wall, it can make your space look unattractive, and if you do it too thickly, it can show through when you paint over it. Applying neutral color combinations on paper allows you to shift the swatches around your home easily.
Now that you have plenty of knowledge about neutrals and their undertones let's look at a few trends on how to create a neutral color scheme.
How to Create a Neutral Color Scheme?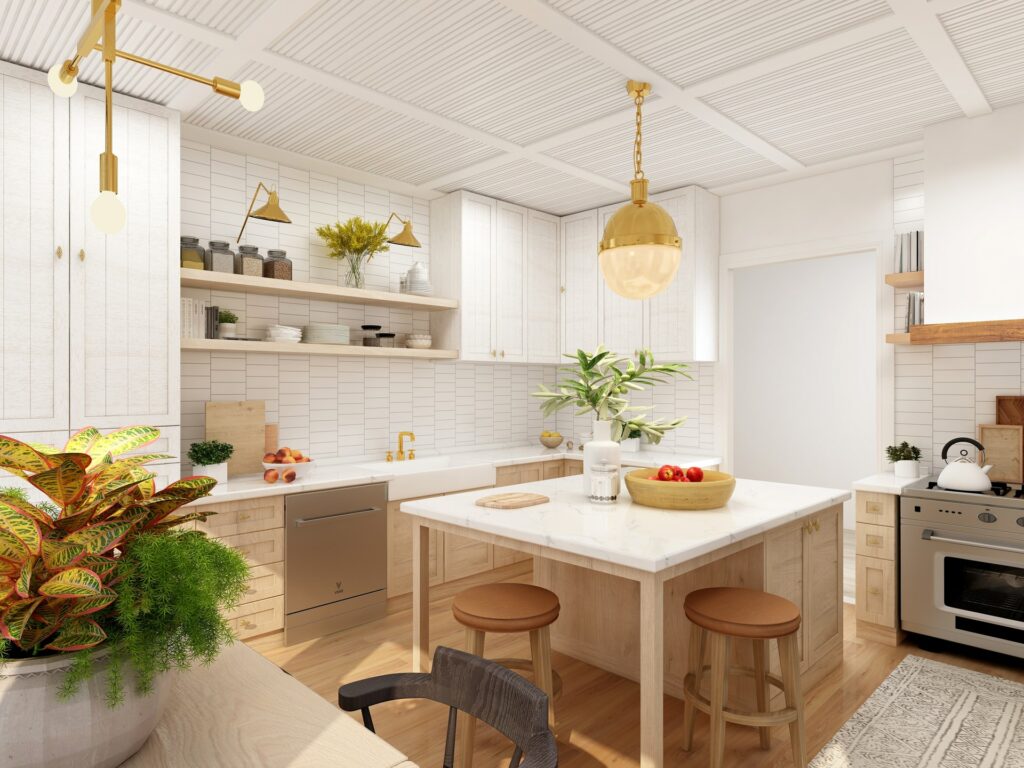 A well-curated neutral palette appeals to us because of its crispness and simplicity. It's a terrific way to create a style consistency across the home, from the kitchen to the bathroom to the bedroom. A neutral palette, on the other hand, can feel cold or even uninteresting if done poorly. Follow our guide on 'how to create a neutral color scheme' if you want to give your home an update.
Textures 
It's crucial to examine the texture of your materials while collecting components for a neutral palette. Instead of going for a consistent all-white appearance, strive for a more contrasting approach. Natural materials are an excellent choice for this.
Patterns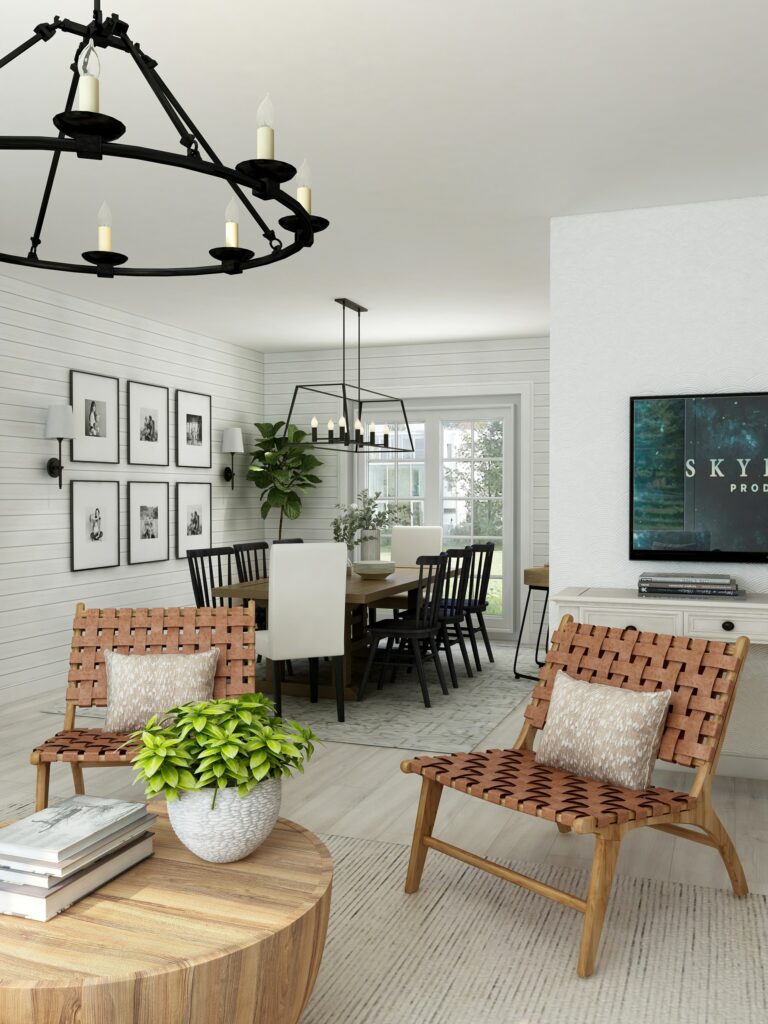 You don't have to stick to solid designs just because you're working with a neutral color palette. Look for a subtle geometric pattern that plays off a color you previously chose.
High-Contrast Tones 
A neutral color scheme must never be boring. One of the simplest ways to create a striking, high-contrast neutral palette is to pair darker greys and blacks with brilliant whites. This is an ideal choice if you're painting your kitchen cabinets. The two-tone color scheme will help you achieve the right balance while remodeling your kitchen.
Muted Neutrals
It's a lot more fun to design using vibrant colors than choosing between black and white. However, using too much bright color can easily detract from your design plan. Choose subdued versions of your own faves if you want to integrate vibrant colors within your neutral palette.
Use Primary Colors
If you don't like expanses of subdued neutrals, try introducing flashes of vivid colors. Primary colors work best when you scatter them equally throughout the home, whereas brighter muted hues work nicely when you group the pieces.
Natural Elements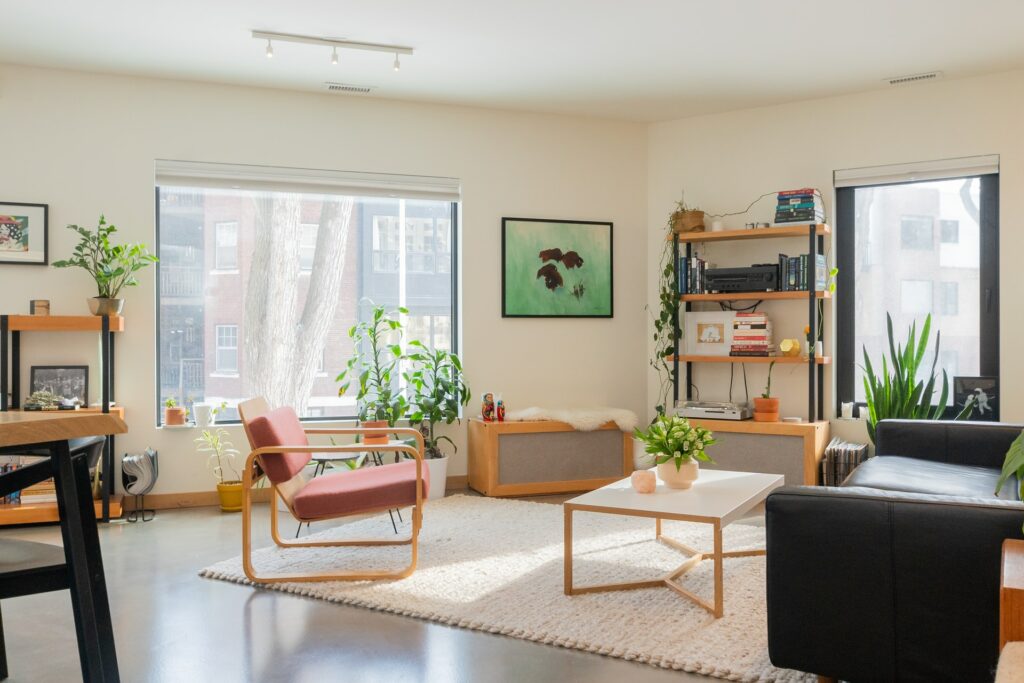 Natural components are an excellent method to avoid a dull neutral scheme. Plants are an obvious way to bring some greenery to your home but don't forget to include other natural elements as well.
Artwork and Shapes
One of the benefits of using a neutral color palette is that you may include a wider range of artwork in your design aesthetic. We particularly like abstract paintings with bright colors or black and white images. Including things that differ in shape and size is one of the simplest ways to add essential variation to a neutral palette.