Home » Budget Living Room Remodel Ideas You Shouldn't Miss
Budget Living Room Remodel Ideas You Shouldn't Miss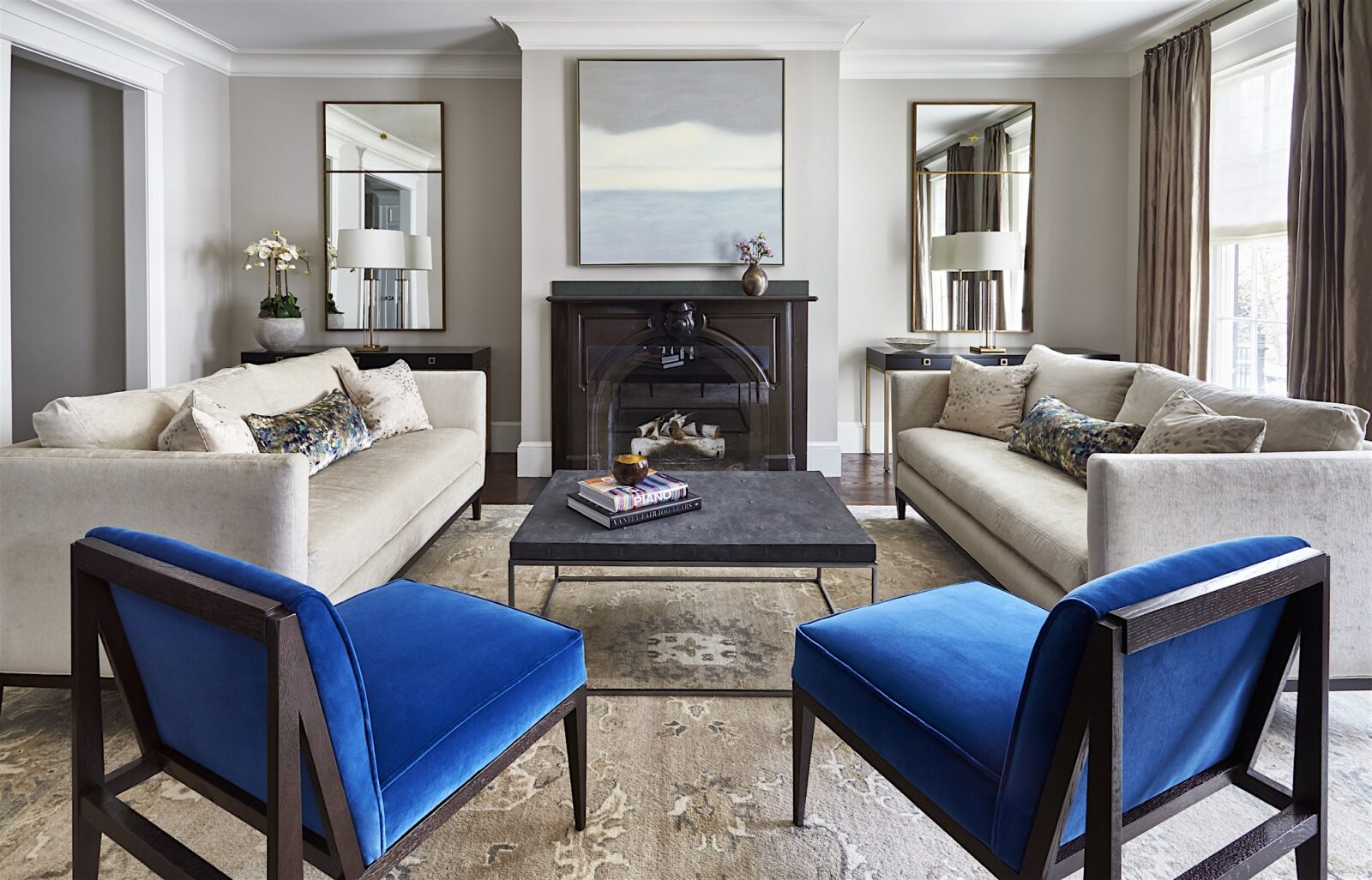 Often called a lounge or a drawing-room, a living room is a space ideally meant for relaxing and socializing with family members and guests. However, remodeling a living room can be expensive. That being said, the right budget living room remodel ideas will help you get the most of your home improvement project.
Therefore, to help you with this, here are some of the best budget-friendly living room remodel ideas that won't let you and your guests down.
Workaround the Existing Layout of Your Living Room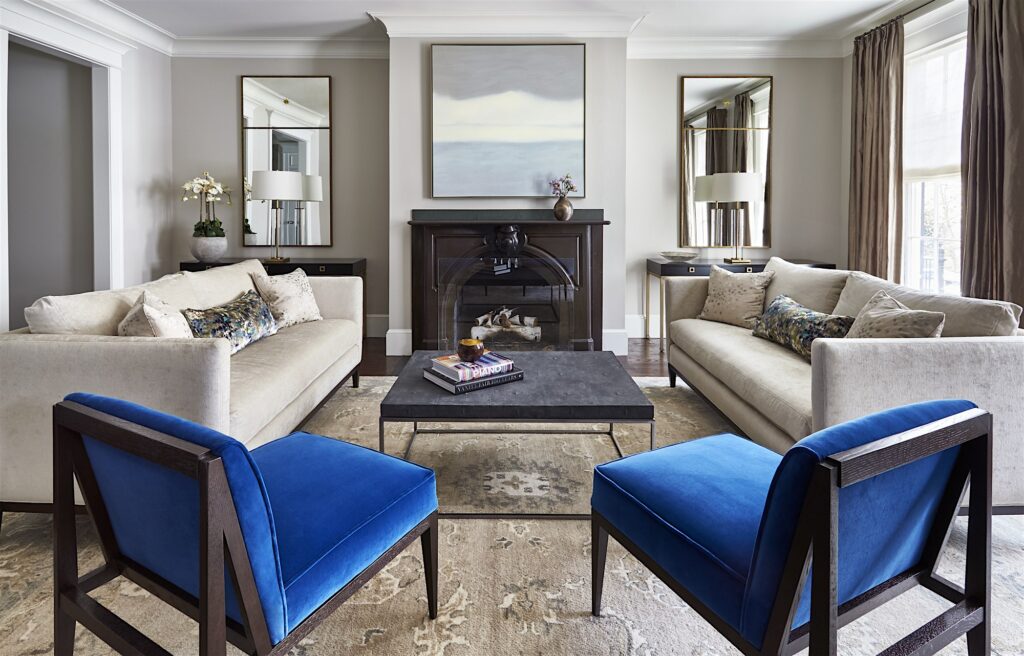 If you're on a fixed budget, you will try working around the living room's existing layout. This is as per the findings that merely a new design or shifting the living room to another room can do wonders. 
In most cases, a living room finds an ideal location around a vast and primary TV set or fireplace, if any. 
If you've any fireplace, that's the perfect location for your living room. However, still, some rearrangements of the furniture are good enough too. 
If not the fireplace, look out for your television set's placement. Where there is your TV set, your living room must find its place around it. Just reroute the cables and rearrange the furniture to set up and remodel an entirely new living room under budget!
Use Paint to Uplift the Living Room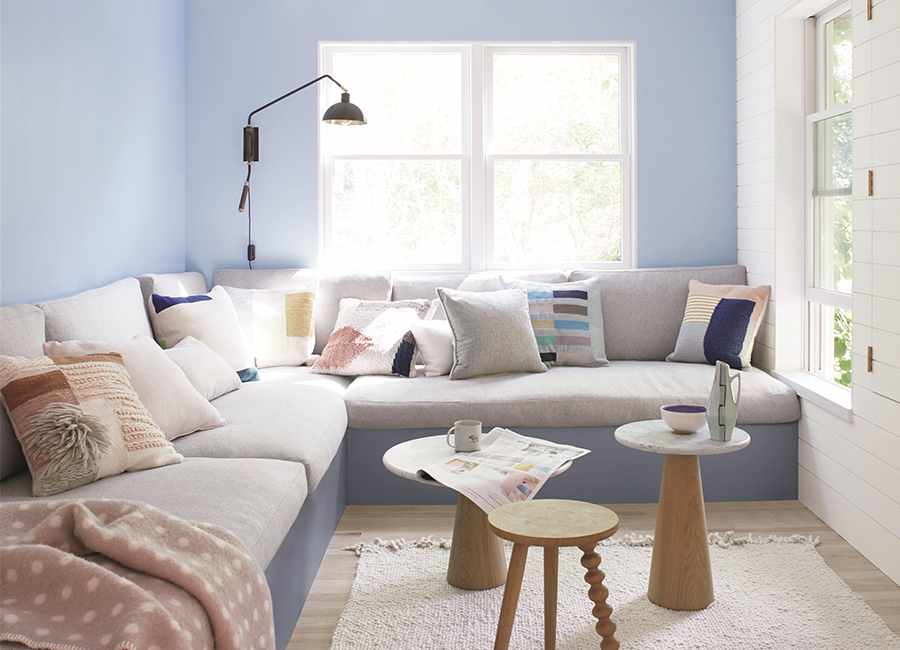 Besides hurrying the big stuff of the living room here and there, your budget-friendly living room ideas must have something related to paints! At times, merely a fresh coat of paint can uplift the appearance of your living space. 
If you've decided to paint all the living room walls, here are some excellent tips for that. As colors have transformative properties, you should apply them using your creativity. A trendy wall painting idea is to have one accent wall that highlights your space.
It can be the wall housing your fireplace or TV set or next to your dining table. Plus, wall stencils can also form an essential part of your living room's remodeling project.
Don't Forget the Flooring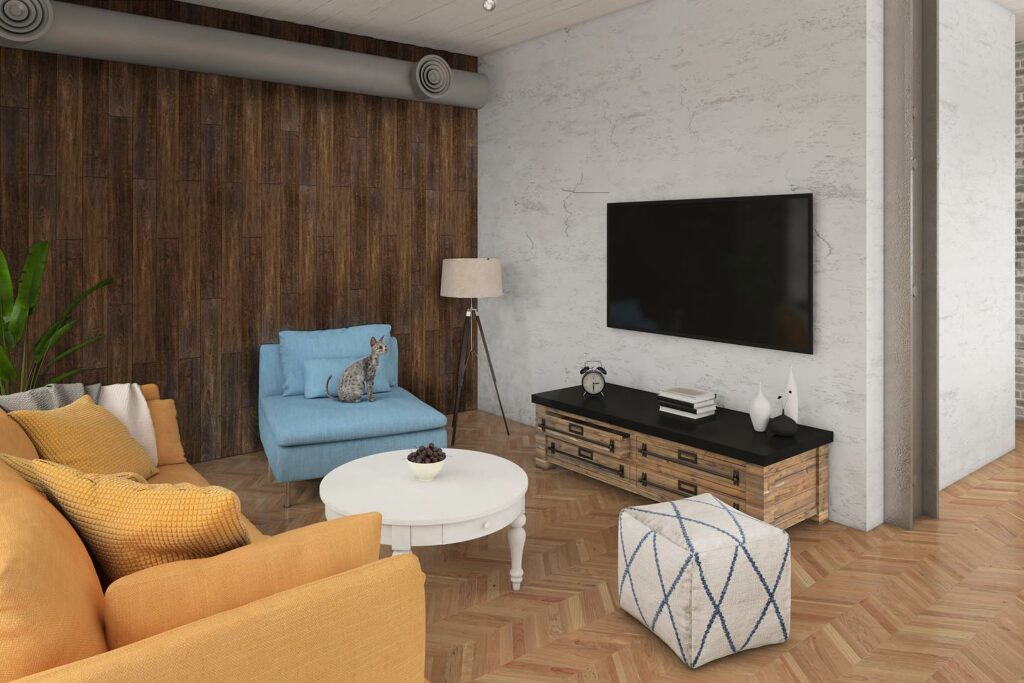 If the living room's flooring isn't in its best condition and appearance, all your efforts so far will be counted zero. Revamping the living room's flooring isn't a costly affair if done perfectly at once, i.e. using the best-in-class materials. 
If there's any carpet lying on the floor, change it and try to make it complement the interiors of the room. If there is no carpet in your living room or you can't keep one in case of pets at home, shift your focus onto the material and type of flooring.
Today's trends call out for vinyl tiles and wooden laminates. Guess what? Both of these can take place over your living room's existing flooring & lend a completely transformative look to it. Thus, no messy flooring work anymore!
Rework on Your Living Room's Furniture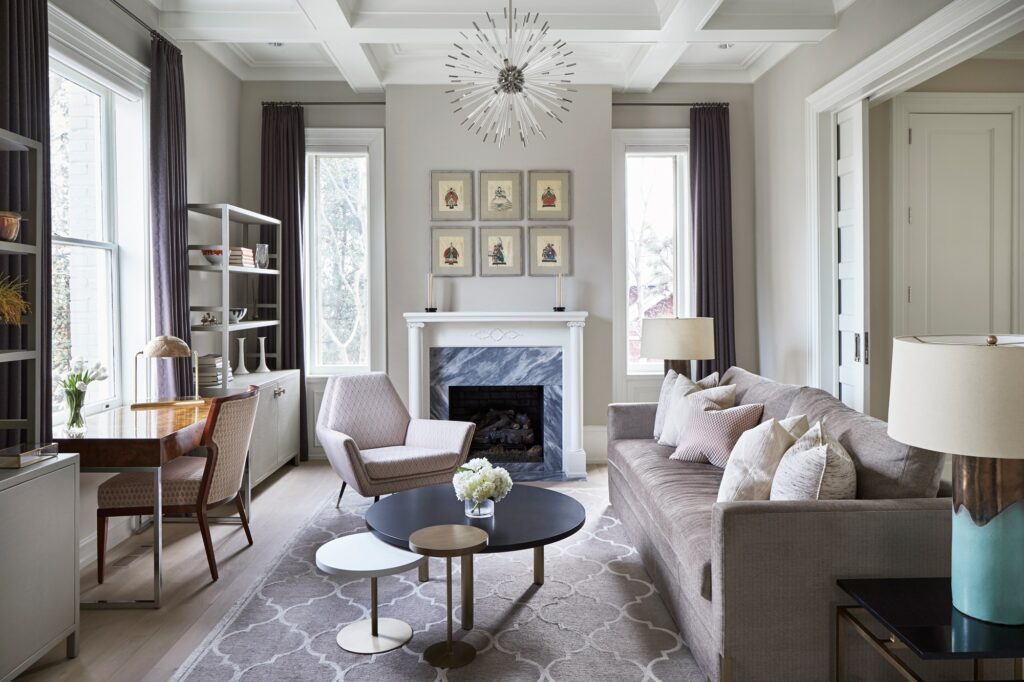 Whether your living room has expensive pieces of furniture or not, you'll have to revamp them once in a while (a few years or so). Since you're running on a fixed budget, leave aside the thought of buying new ones. 
If the overall frame of the furniture is in good condition, you can rework the upholstery part. The only thing to make sure of here is that you'd choose a good quality upholstery material to supplement your furniture's design and looks. 
Furthermore, you can paint the frame with various hues. Don't worry. Sanding will take out the paint later on if required. 
It's Time to Add Every Other Accessory You Previously Overlooked
The best budget living room remodels ideas incorporate accessorizing your living room. If you're feeling lazy about doing whatever's mentioned above, the simple addition of some funky accessories in the room can do the job for you. 
For instance, replace the mundane pillows with something trendy and cool.  Wicker area rugs, baskets, a gallery wall flower pots, a coffee table, etc., are some great options too you can try out once. 
Modernize the lights of your living room, and a fabulous chandelier is a must right at the center point. Lastly, amplify the living room walls with paintings or photo frames.
Lighting is a Must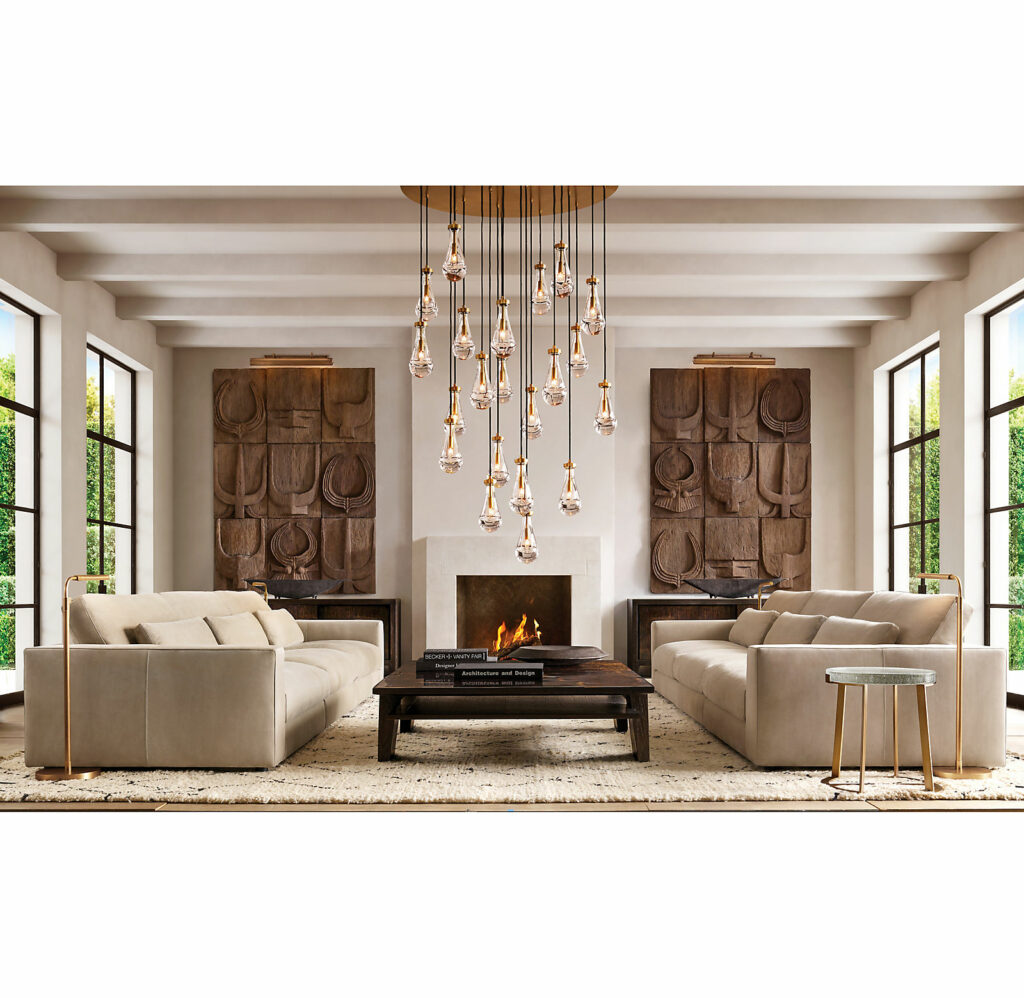 A critical aspect of living rooms many owners disregard during its remodeling is the lightings. To add an unmatched ambiance and lure to the living room,  emphasize the various light sources you've in the living room. 
For example, table lamps, floor lamps, and hanging pendant lights are the most sought after. 
If you have an art wall in the living room or some pictures, go for the picture lights for each of them. For a professionally doomed look, a huge sparkling chandelier is a must right at the center to grab everyone's eyeballs. 
Add Some Greenery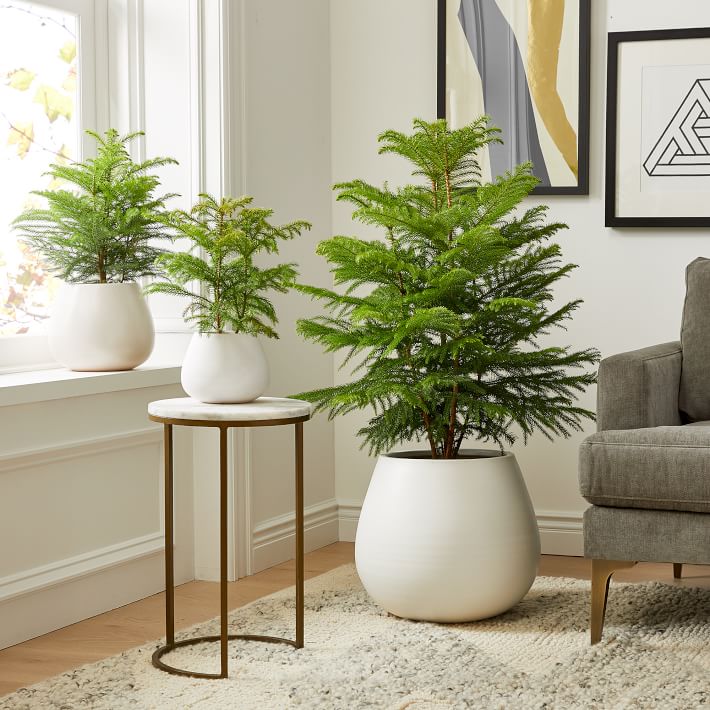 The addition of house plants is equivalent to the addition of color, contour, and life to any space. Not many owners think the same way, but plants are a great addition to your living room design. It's up to you whether your living room will come to life with various plants.
For a better look, you can try a mix of both small and large plants at varying heights on a metal stand. Also, with time, you can even devote an entire corner of your living room to some stunning indoor plants. 
Focus on the Various Storage Cabinets of Your Living Room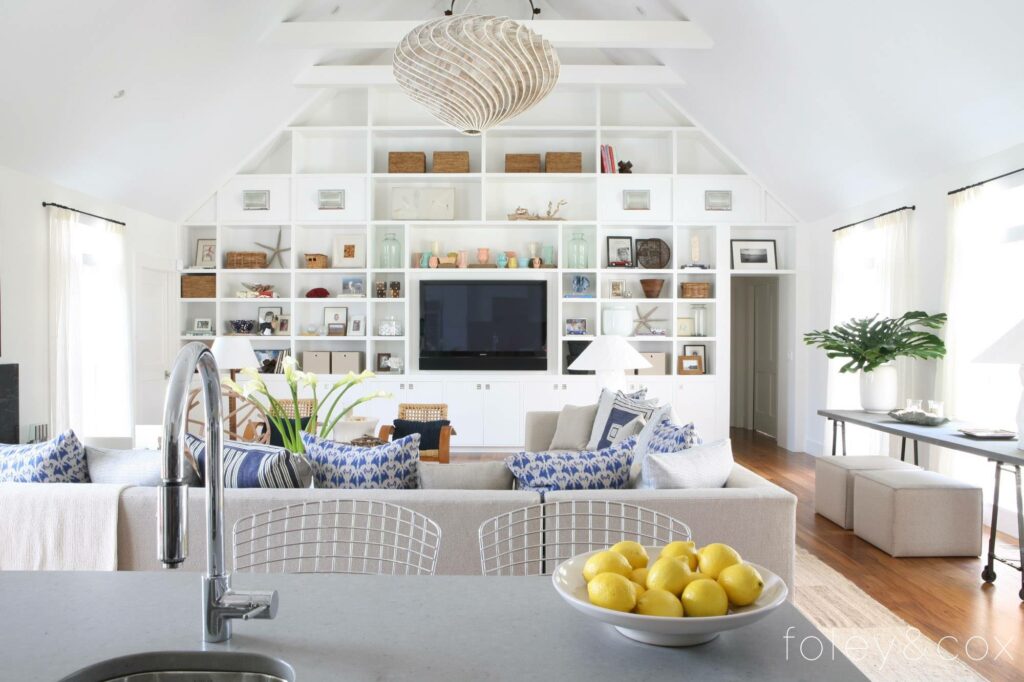 If there is one thing that messes up the entire style of any room, it's the way things are kept here and there. Hence, before trying out any other budget living room remodel ideas, you should concentrate on the storage cabinets of your living room. 
Use your creativity and come up with brilliant ideas for storing the day-to-day commodities which otherwise occupy the living room's floor or sofa sets. For references, you can look up the available cabinetry designs and trends or create your own composes as per the needs. 
A Monochrome Living Room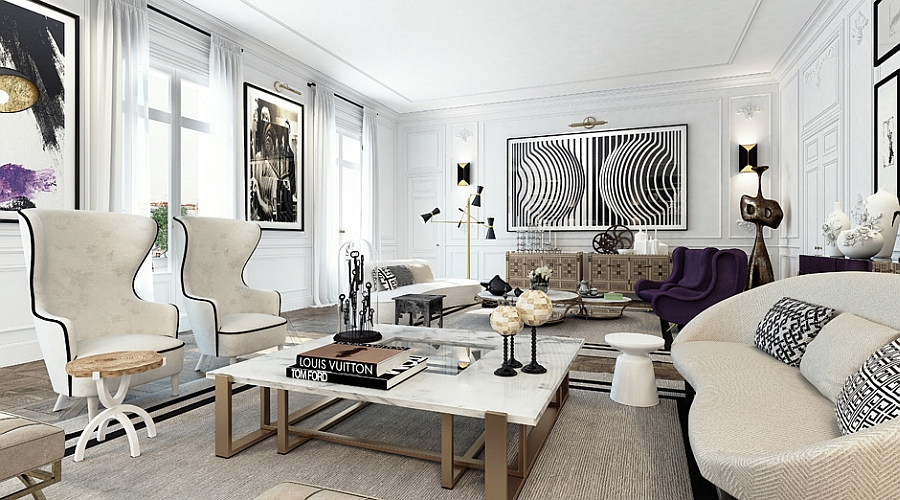 At times, instead of going too funky with the color palette of a living room, you can look out for the monochromatic color scheme. Such color schemes can single-handedly uplift the entire space. For example, black, white, blue, etc. So, consider a monochrome scheme as a part of your budget living room remodel ideas.