Home » Boho Kitchen Remodel Ideas That Will Inspire You
Boho Kitchen Remodel Ideas That Will Inspire You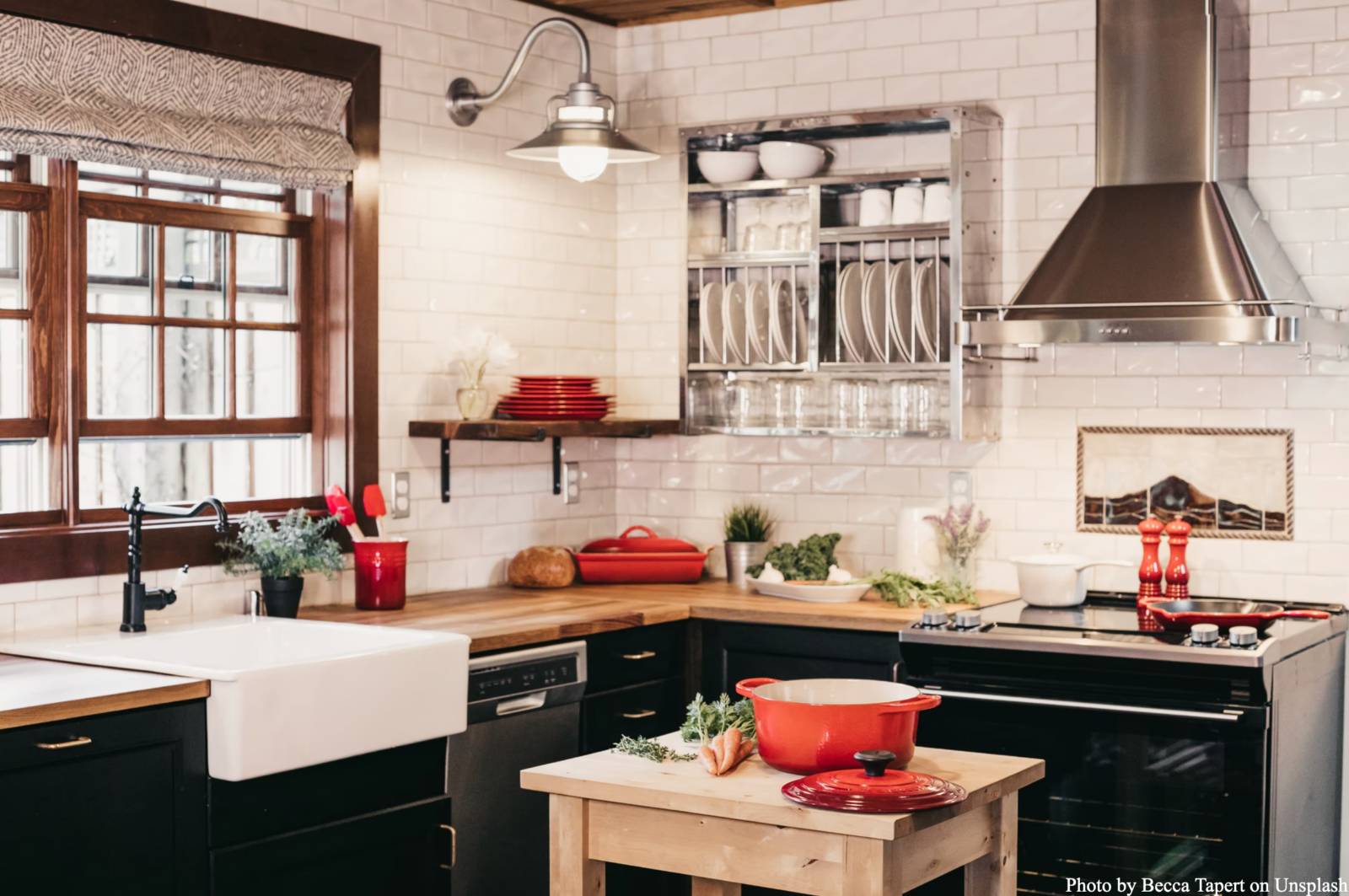 Have you ever noticed boho decor and thought to yourself, "Hey, will that look great in my kitchen?" The answer is a resounding yes! There are some amazing boho kitchen remodel ideas that will brighten up your space. Your kitchen serves as a gathering space for you, your family, and your friends, so it needs to stand out. 
However, boho kitchen remodels, on the other hand, are a little different than other kitchen remodel ideas. Some classic boho hues are far too vibrant to include, and throw pillows, bean bags, and blankets aren't exactly practical in a kitchen. To put it simply, go light on the bohemian kitchen decor and scale back the bright colors a little, and you've got yourself a boho kitchen. Open cabinets, vintage or rustic-looking pots, and pans (even if it's just for décor) will get you there.
Now that we've covered the fundamentals of bohemian kitchen décor, we'll go over various boho kitchen remodel ideas. These include minimal changes, more complicated, diverse additions, and everything in between. 
Go Green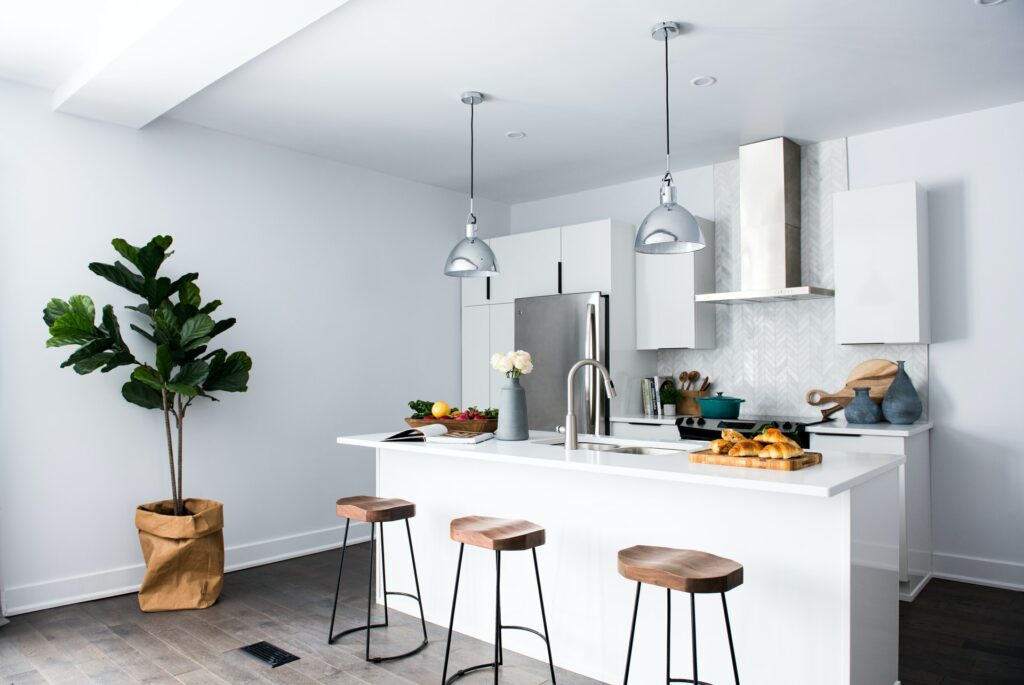 To get things started, we're going to emphasize one thing: keep it green!! There are many ways to keep your kitchen remodel as eco-friendly as possible. Plants of various varieties are welcome in the kitchen, as evidenced by this example. With these plants, you may get as creative as you want with the potters.
Natural prints, such as leaves, flowers, and other flora and fauna, are especially effective in a boho kitchen when introduced through curtains. You can also show off two various fabric designs, demonstrating that no matter what kind of window treatments you prefer, you can achieve a bohemian effect with the right pattern.
Moreover, if you're looking to remodel a bohemian kitchen, plenty of green plants are essentially a necessity. Lots of lush houseplants are the best way to incorporate the bohemian aesthetic into your home. You may also make your plants stand out in your kitchen by utilizing a lot of green paint hues.
Combine Budget-Friendly Elements
You don't have to splurge to have a boho kitchen, just in case you were wondering. Similarly, you don't have to go all out to have a bohemian look; you may combine various low-cost items to achieve the look. You can get the look by combining open shelving, wood tones, natural textures, and a few different types of plants.
Add a Rustic Vibe
Unfinished wood is a hallmark of boho style and a fantastic choice for your home. Find several tiny wall decor pieces if you don't want the entire kitchen to be unfinished wood.
To get your boho kitchen remodel started, try macrame. It's affordable, and all you have to do now is hang it up.
Choose the Right Backsplash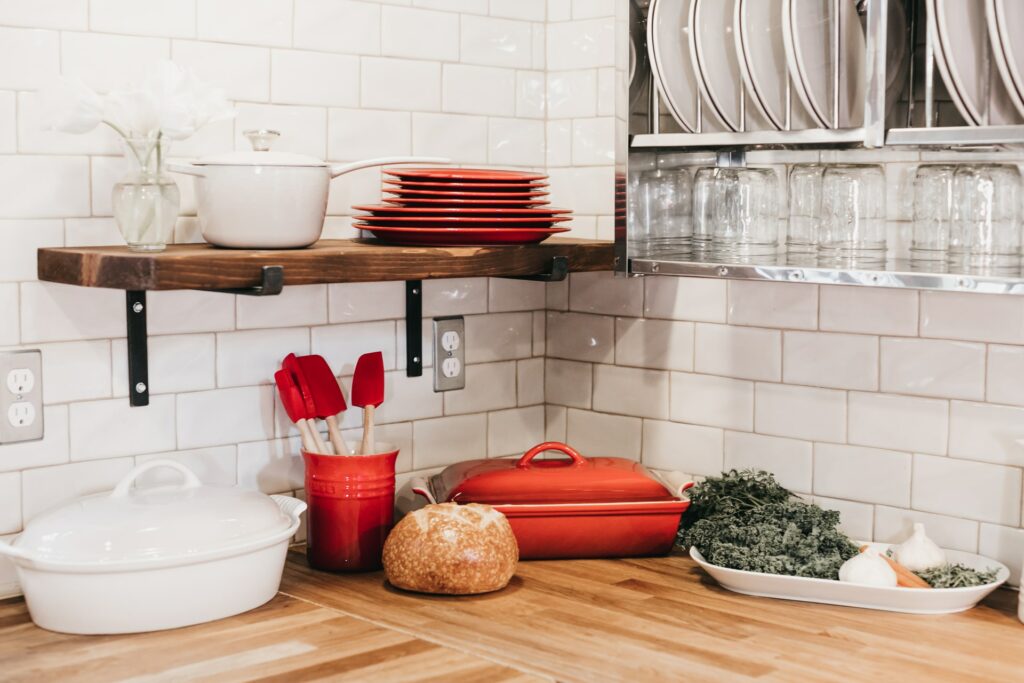 Even in the midst of other prominent decor features, it's important to pick the right kitchen backsplash as it will demand visual attention through either color, pattern, or texture. And, since bohemian style is about enjoying the beauty of art, it's much better if you can stress the craft aspect of the material, such as the handcrafted tiles.
Floral prints and other designs inspired by nature look great in bohemian kitchens. In fact, you can keep the rest of your kitchen design relatively minimal if you go all out with a patterned fabric. 
Add A Mural
Consider a DIY wall painting if you want to experiment with the power of pattern in a boho kitchen remodel. If your kitchen already has a strong boho vibe thanks to a vibrant color palette, soft linens, plants, and art, you can still include the mural on the wall, which uses whimsical, amorphous shapes to up the ante.
Install Patterned Flooring
The type of kitchen flooring you choose will have a huge impact on the overall design. For instance, patterned flooring in your kitchen may amp up the bohemian vibes since you're covering such a vast surface with print. 
The use of color and pattern in a boho kitchen can be very effective. To create a casual yet dynamic vibe in your space, you can add a yellow window frame, green cabinetry, patterned flooring, and plenty of green plants. Patterns and colors are an inexpensive method to add boho feelings to a rented or owned house.
Add Wall Decor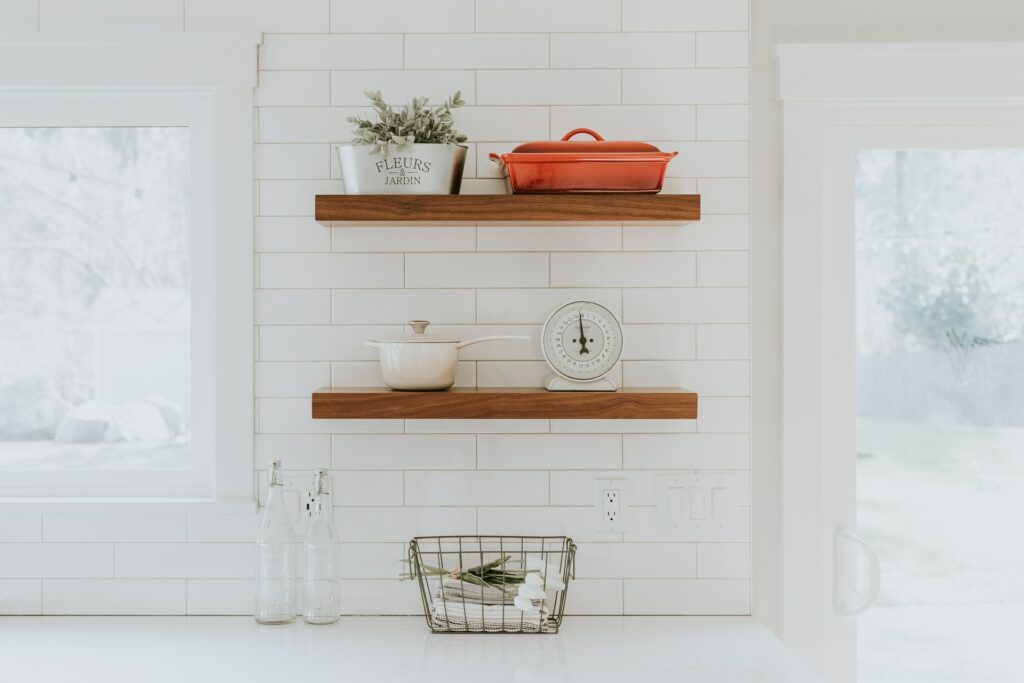 If you don't want to repaint your walls or cabinets, or if you don't want to do any labor like installing wallpaper, go with wall decor instead. You can hang patterned plates, macrame, and paintings on any wall to instantly change the look of a kitchen.
Play With Color 
Jewel tones are a natural choice for boho kitchen remodel ideas. Aside from the bold hue, other components such as wood counters, a cute collection of colorful dishes, and fantastic hanging art may give your kitchen a great bohemian vibe.
Alternatively, when it comes to decorating a boho kitchen, some may prefer somber jewel tones, but you may also go in a different color direction: bright yellows. It's a powerful aesthetic that will scream "bohemian" but also offer you a positive kitchen, with gold, cheerful yellows, and much more.
Let A Little Wear And Tear Show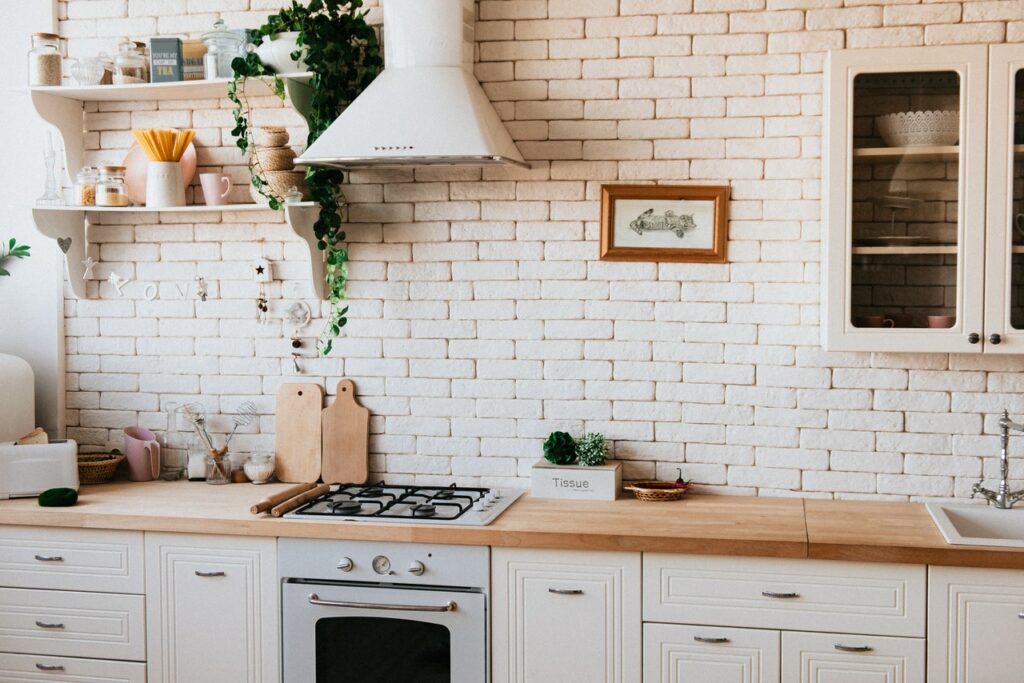 One of the things that make boho kitchens so appealing is their laid-back nature. They're relaxed rooms for you and your guests; they're not meant to be formal. And integrating rustic, "gently used" furniture pieces that exhibit a little wear and tear is one approach to get that kind of mood.
Furthermore, it's no coincidence that rooms with a lot of vintage furniture and decor are referred to as bohemian. Since you don't need a large budger for boho kitchen remodel ideas, the goal is to inject personality into your kitchen. One way to do so is to gather cute, quirky, and occasionally kitschy decor objects. 
Are you feeling motivated yet? Your house or apartment will feel more like a home with a bohemian kitchen remodel. It's also enjoyable to decorate your area, and we hope that these boho kitchen remodel ideas were helpful.
Antique stores, third-party sellers, or a real bohemian-inspired boutique are some of the greatest places to find such pieces. In short, to complete your gorgeous boho kitchen remodel, don't forget to add vintage copper teapots, ceramic vases with eccentric designs for flowers, and wicker baskets to keep your utensils.