Home » 30 Most Trending Kitchen Backsplash Ideas
30 Most Trending Kitchen Backsplash Ideas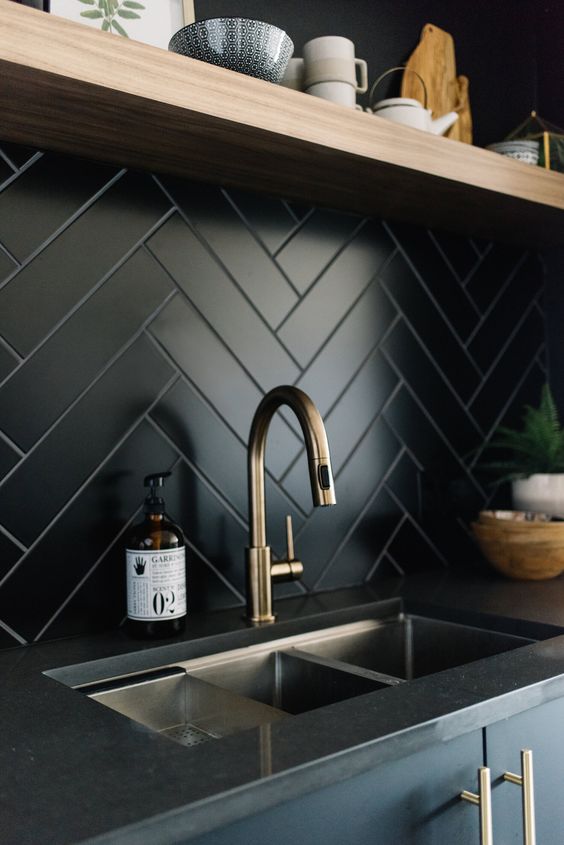 Wondering how to upgrade the look of your kitchen? Well, we have something nice for you, the best kitchen backsplash ideas of 2022!
Changing your kitchen backsplash can be a fun DIY project and it also doesn't burn a hole in your pockets. All you need is creativity and you can transform your kitchen into a work of art.
To help you out in the process, we are curating a list of the best backsplash design ideas that are trending. 
Check out the best kitchen backsplash ideas of the year
Pop of Colour
If your kitchen is painted in light woody tones, you may consider adding a colorful backsplash to make it a focal point. Light-reflecting dark-colored tiles can be a great option. You can also arrange rows of shelves along the backsplash to make more space in your cabinets.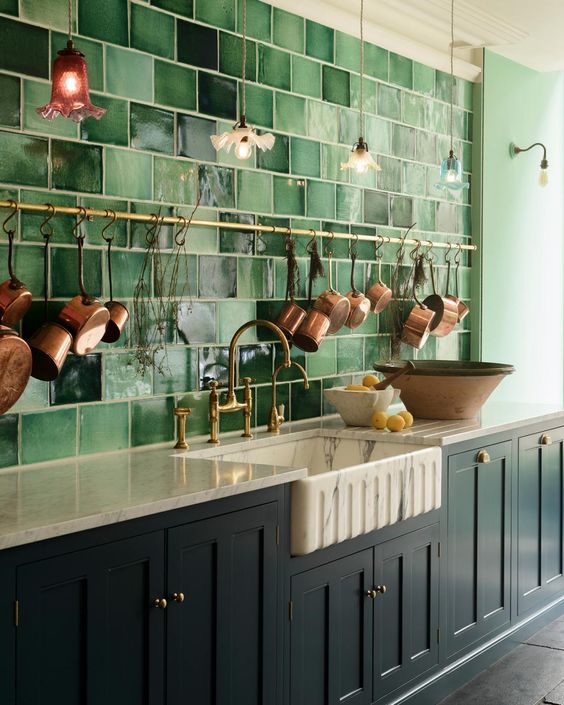 Experiment with Natural Stone
Incorporating natural stones into your backsplash can add a unique character to it and create a stunning backdrop. Marble is a fine choice, as it's easy to clean, smooth, and durable. However, you can also go for alternatives like engineered stone, if you're on a tight budget.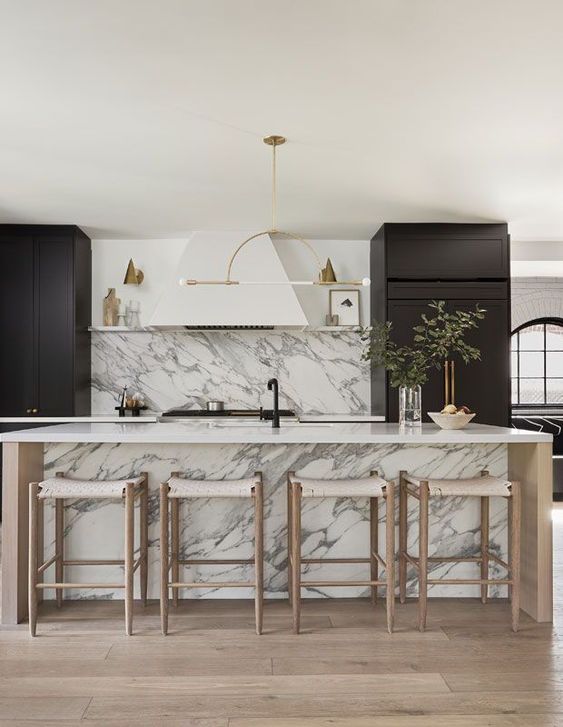 Mosaic Patterns
A contemporary kitchen can be accentuated by a backsplash in mosaic tiles. The design can set your kitchen apart from regular-styled ones. You may combine slender glass tiles in pastel and dark hues to create a beautiful contrast.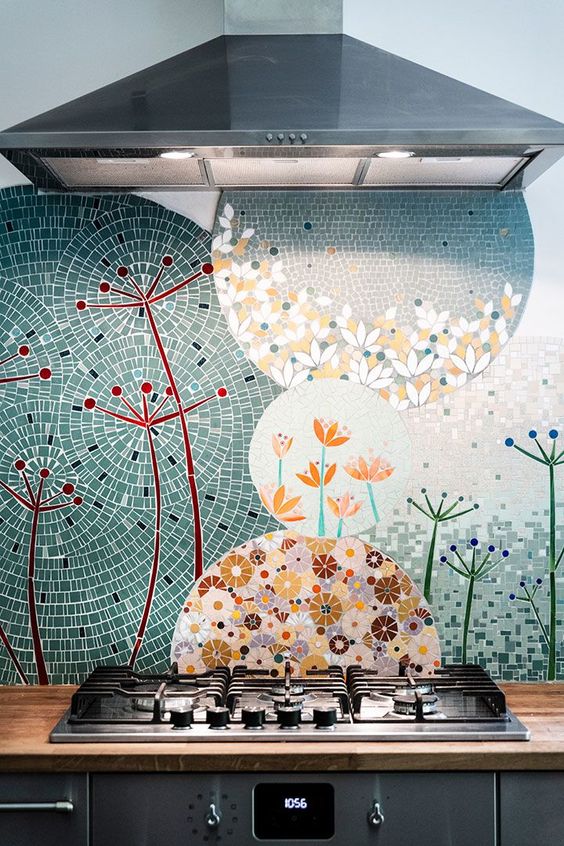 Hexagon Tiles
For those who like to retain the old-world charm, hexagon tiles are a clever way to go about it. Pick warm tones and jazz up the space with flower vases or a shelf of decor items.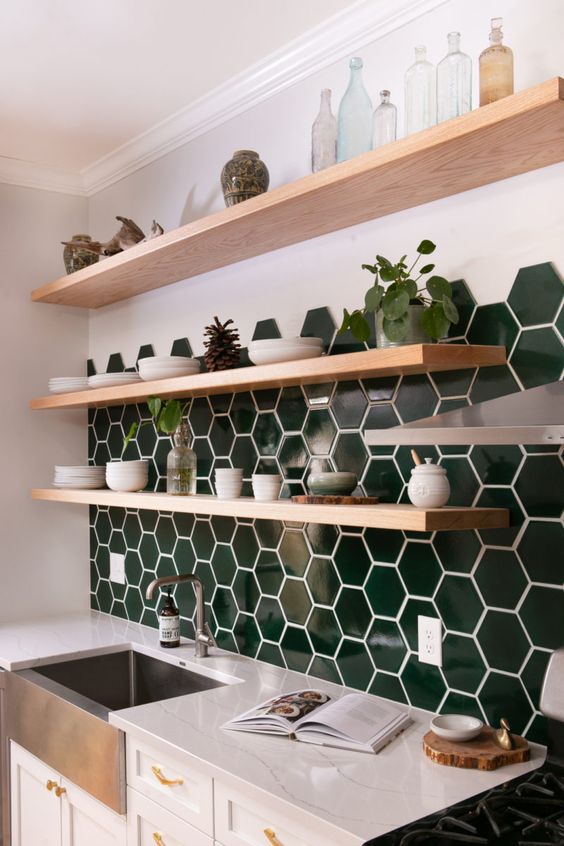 Graphic Patterns
It's okay to be a little whimsical once in a while. One way to amp up the look and feel of your kitchen is to incorporate tiles in graphic patterns. These can be very eye-catchy and boost the bright, warm mood of the cooking area.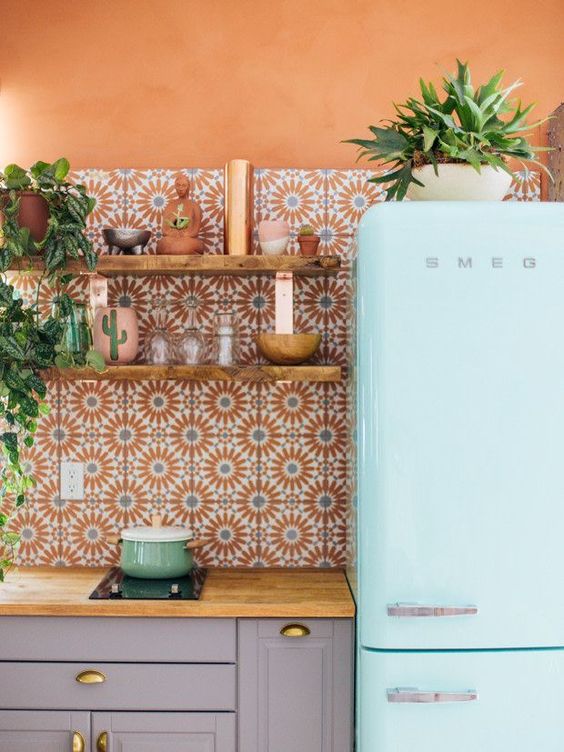 Full-length Triangular Tiles
Smaller spaces look grand if you install geometric tiles that cover the walls up to the ceiling. This one feature can change the whole vibe of your kitchen and you wouldn't have to invest in upgrading the rest of the components.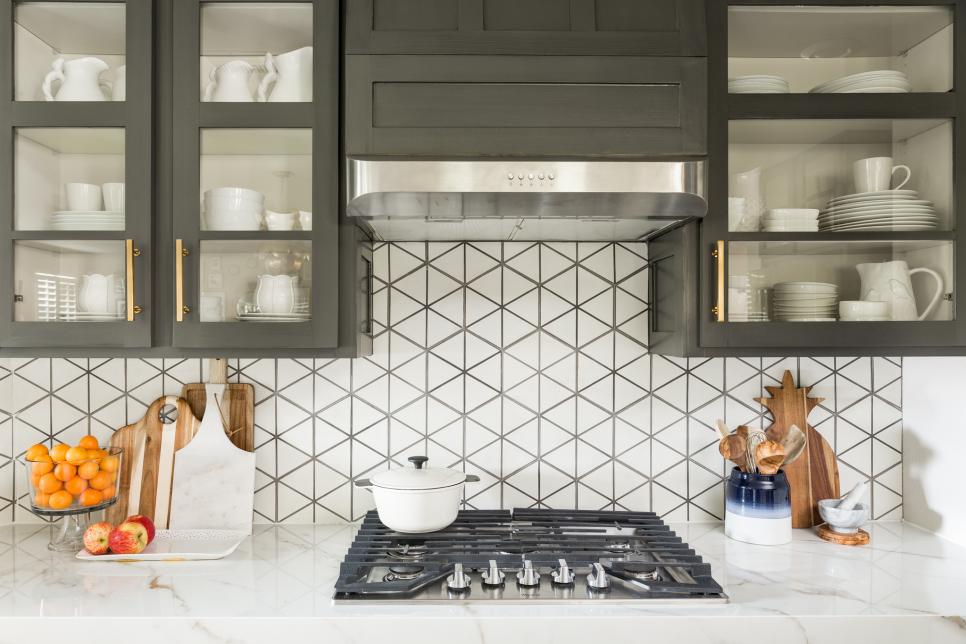 Bright Florals
You can bring back farmhouse vibes by installing tiles that feature floral patterns. This style brightens up your space and makes it look more inviting.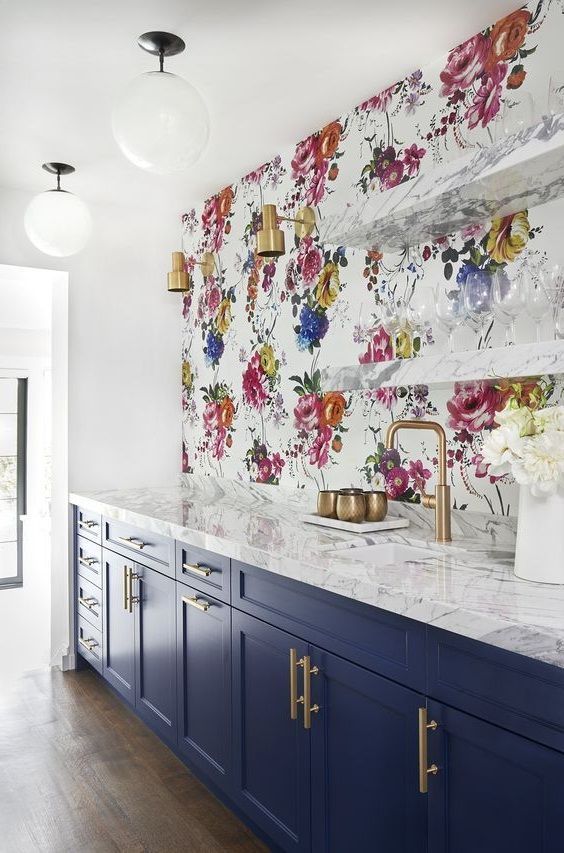 Classic Black
While being breezy and floral is trendy, you can also go bold and consider a backsplash in black. You can mix various shapes and patterns to add a new dimension to your space.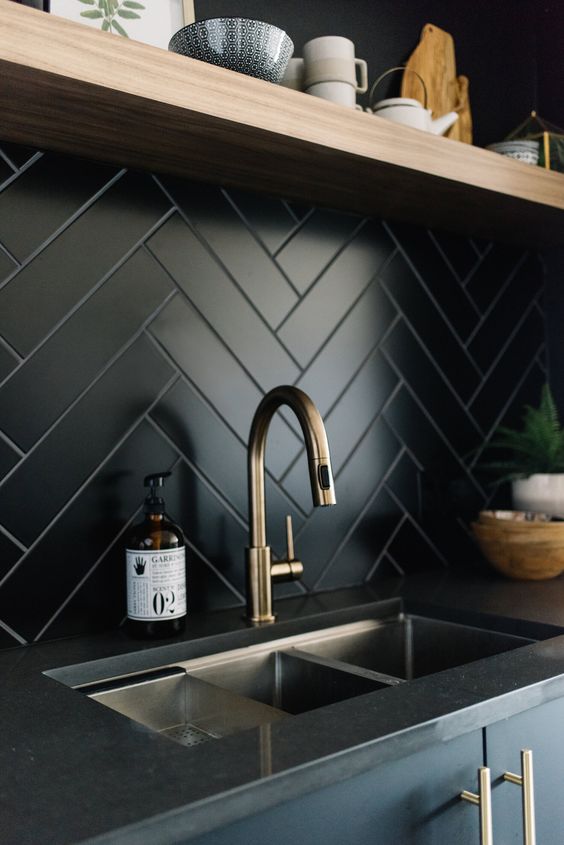 Rustic Vibe
This one is for those who are daring. If you want to step away from crowd-pleasing designs, you can install porcelain tiles in muddy hues or a coffee-brown shade. To make it look natural, cover up the edges with grout.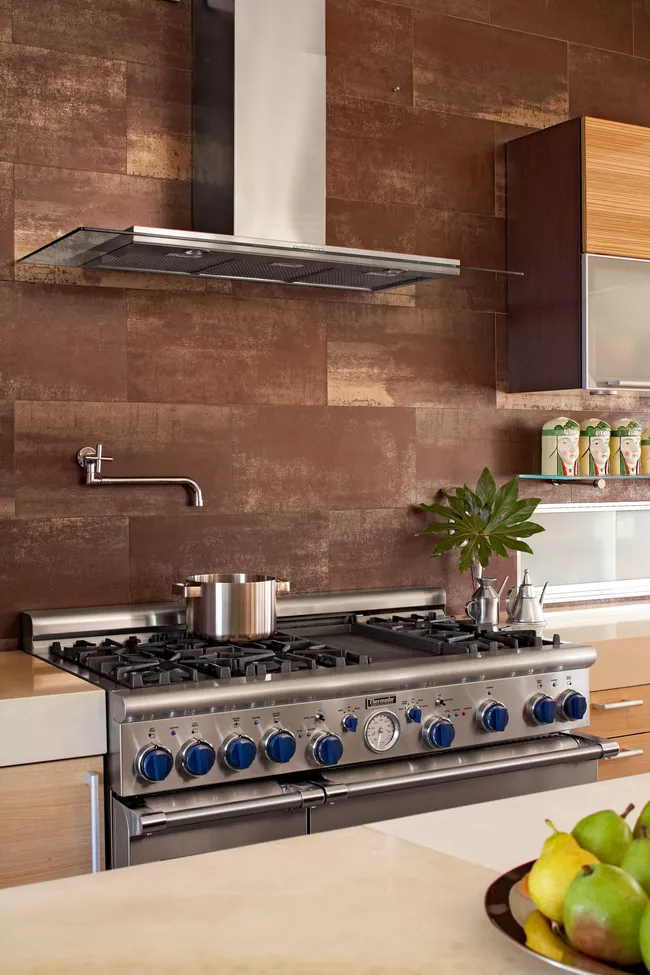 Cottage-Style Blue
It's time we move ahead of the all-white kitchen decor and try a shade that's cheery and rarely used. How about a dramatic blue backsplash set against a light-hued wall? While the contrast is dazzling, the bright color can also induce a sense of bonhomie in the overall mood.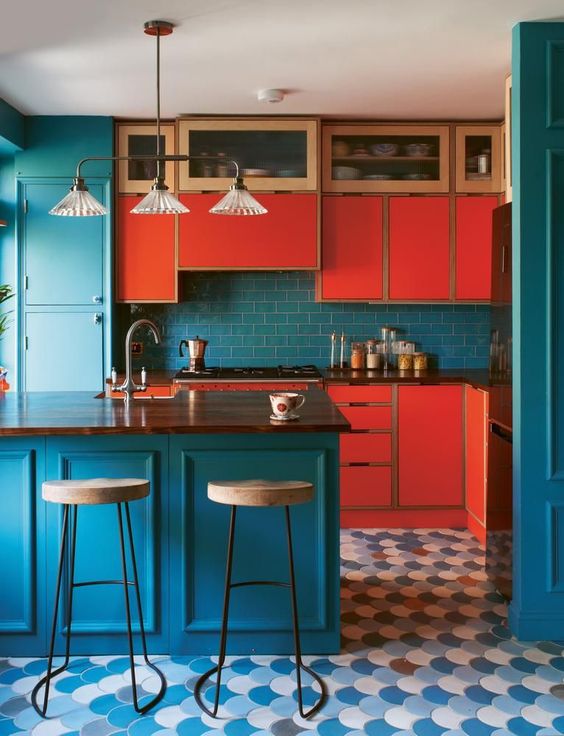 Industrial Brick
Want to make your kitchen look commercial? Adding industrial brick to your backsplash, along with concrete countertops could be a smart way to do it. You need not paint the bricks to retain the earthy look and that saves a lot of your time.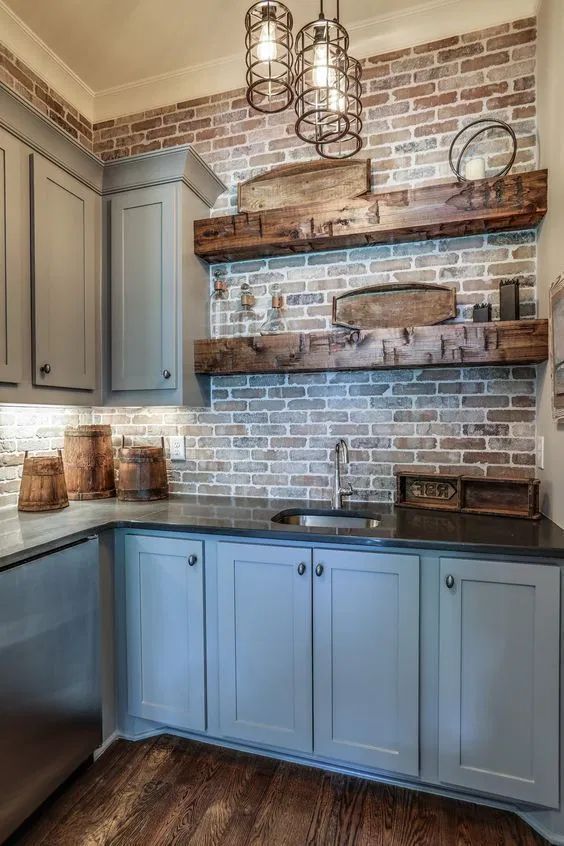 Stacked Pebbles 
This is one of the most uncommon styles of decorating a kitchen backsplash. It's ideal if the pebbles the uniform in shape and size but you can mix n' match colors. Try implementing this style and we bet no one can take their eyes off your backsplash.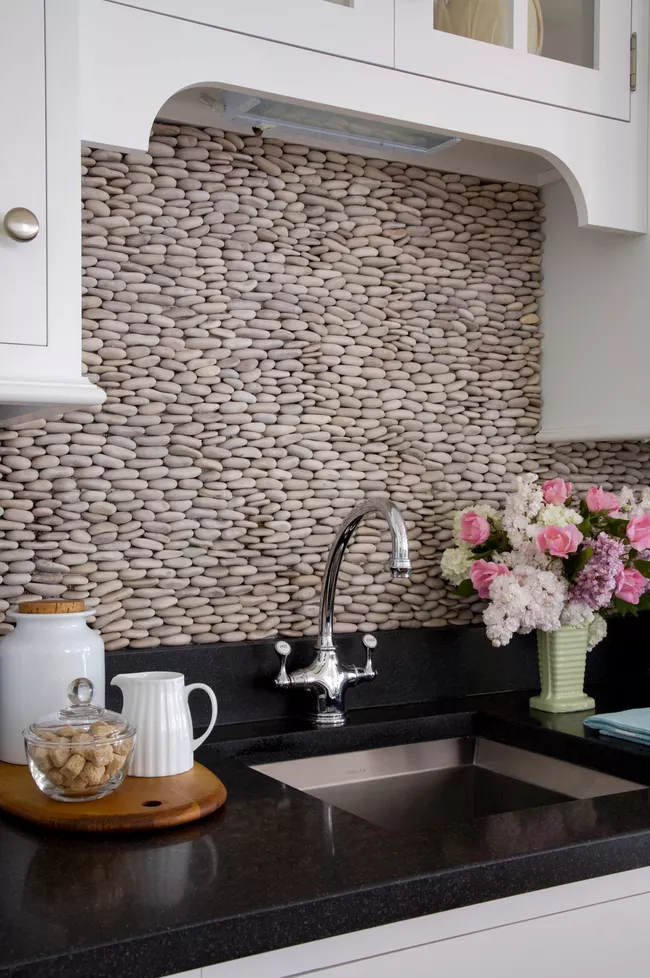 Reflective Glass
Layer your backsplash in reflective glass to create a luminous mirror effect. The illusion can make your small kitchen appear like a larger space.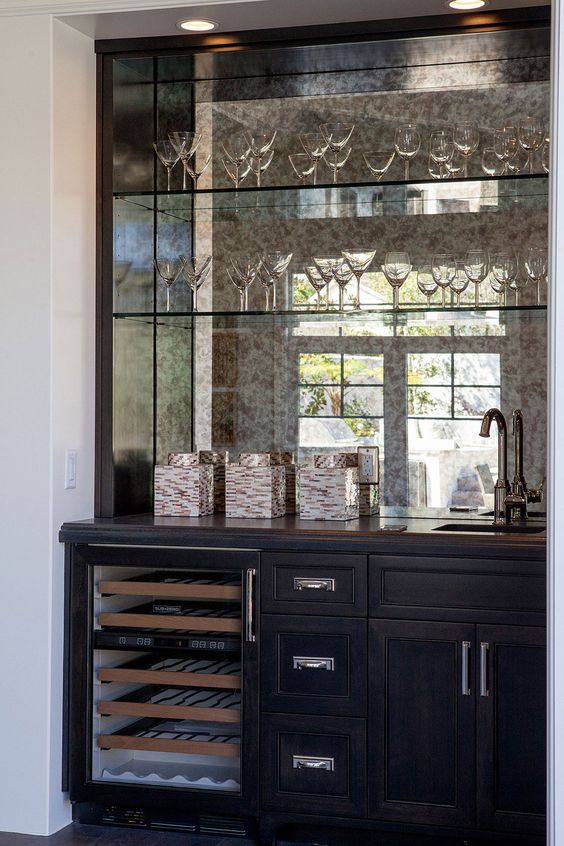 Stainless Steel 
Stainless steel creates a clean and tidy look for your kitchen. This one's a perfect match for those who are particular about cleaning. It's also easier to wipe off the dirt from steel.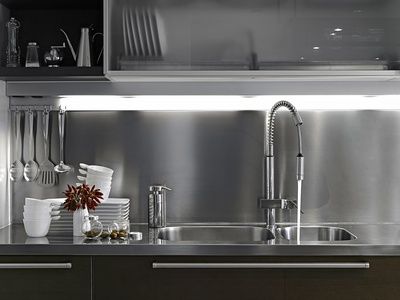 Subway Tile
If you think subway tiles are so passé and looks boring, you can try installing them in a herringbone pattern. While the design will not only exude a high-end vibe, you wouldn't have to worry about exceeding your budget.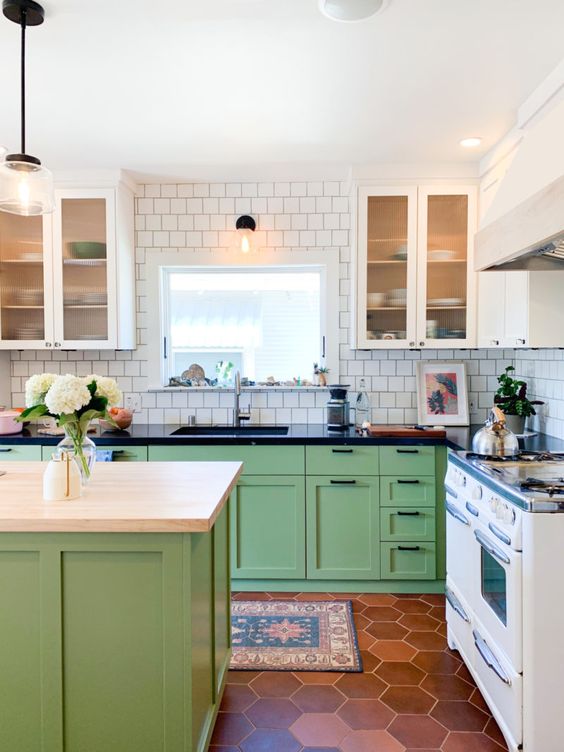 Gray Tiles
If you don't want your kitchen to look too bright but also not dull, you can pick gray. You can't go wrong with a combination of gray and white. A bit of copper accents might not hurt, though.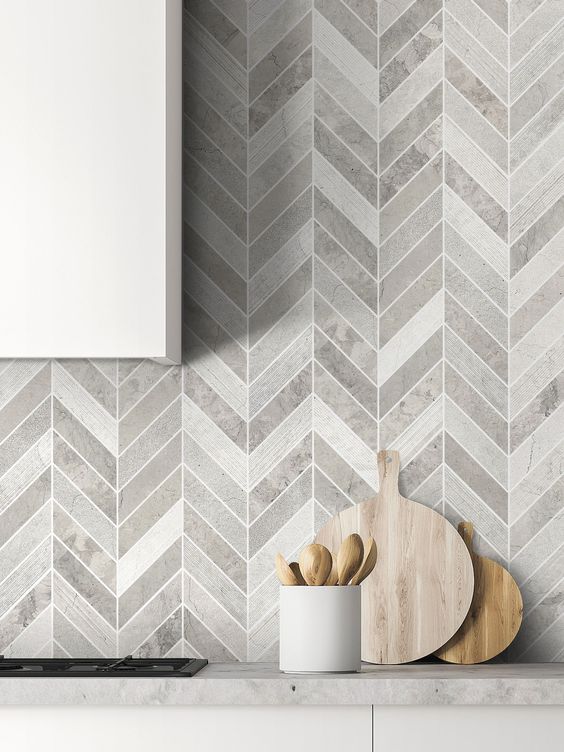 Antique Handmade Tiles
Have you thought of adding a historic, elegant touch? Now you can do that by incorporating handmade tiles in light or dark tones (as per your preference) and let it remind you of a bygone era.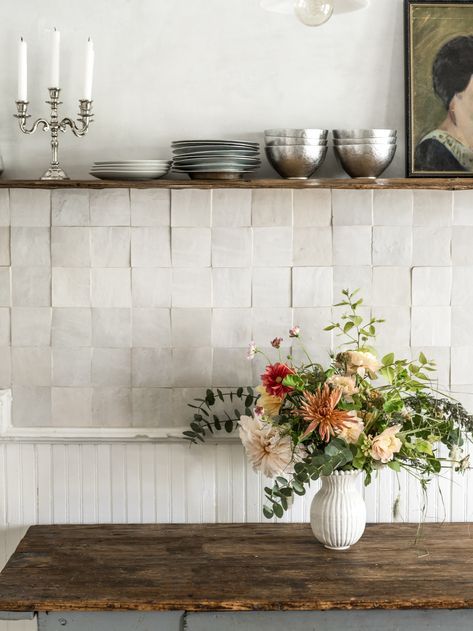 Sheet Metal
Imagine a backsplash made from roughly hammered sheets of metal with woody undertones. Does it reveal a chic aura? Well, we know it does. This is a thoughtful way of remodeling your kitchen without having to ideate a lot.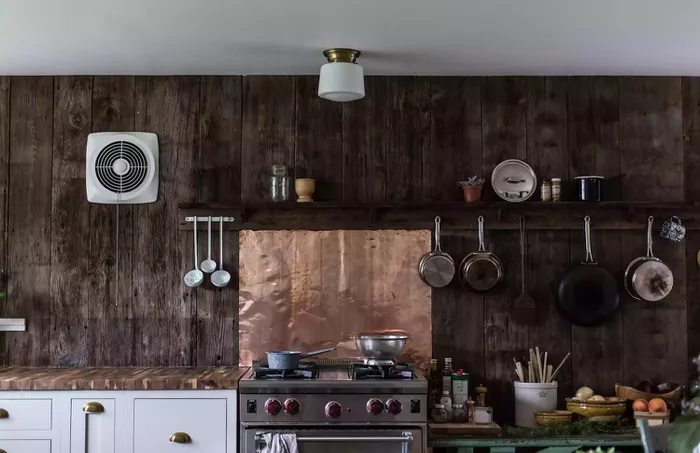 Coastal Vibe
How about bringing the beach into your kitchen? Try incorporating rich blue tiles above the sink area or behind the range and contrast it with a wall panel in wood. This is a simple, modern approach to coastal designs when it comes to a backsplash.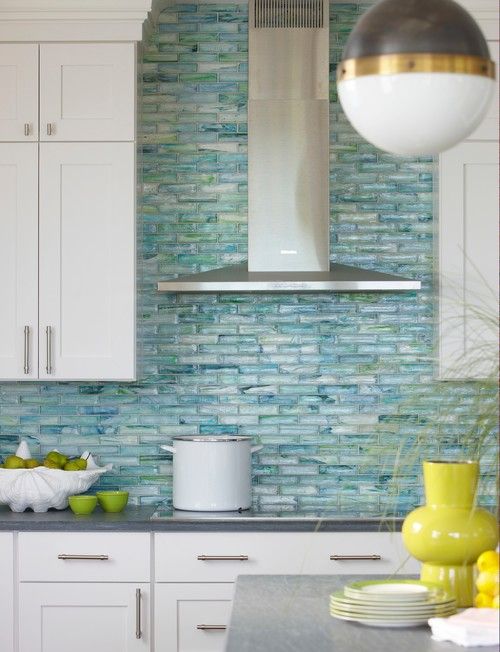 Penny Tile
Penny tile creates a subtle illusion where your backsplash looks plain from afar and as you draw closer, it reveals a subtle texture and vintage look.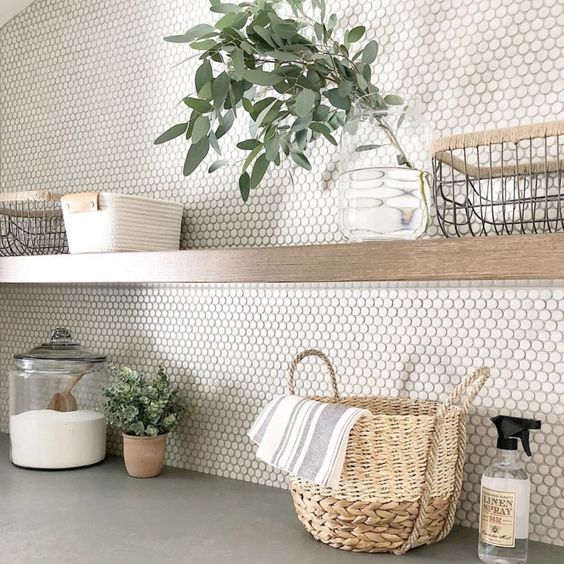 Beige Grout
If you're fond of country-style interiors, consider applying thick lines of beige grout around the tiles of your backsplash. This style plays well with a neutral backsplash and lends it a visual appeal.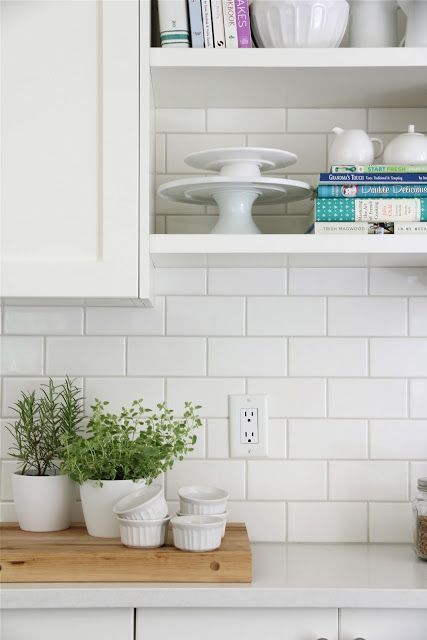 Vertical Stack
Steer away from regular patterns and go for something out-of-the-box like a narrow, vertical pattern when you install tiles on your backsplash. This layout exudes a dramatic vibe while adding a new dimension to the whole decor.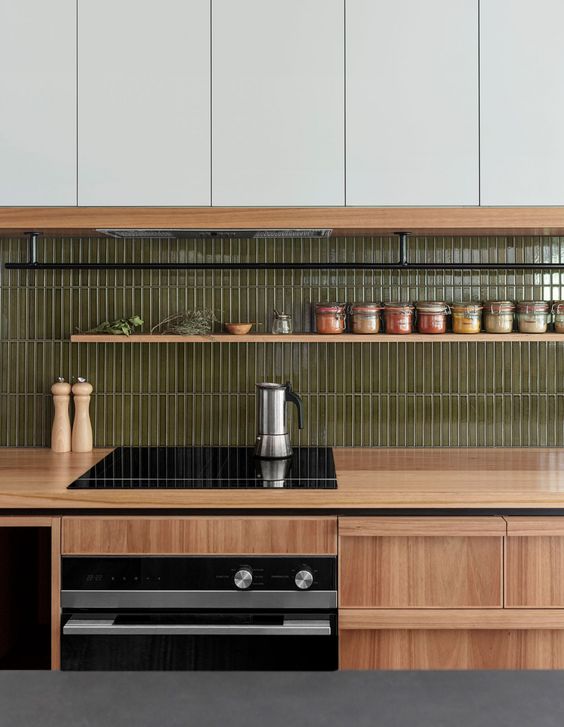 Shaker-style Paneling
You can make your backsplash align with the overall aesthetics of your kitchen by employing the Shaker-style wood paneling idea. All you need to do is extend the paneling partially up the wall to create a harmonious look. It is one of the best kitchen backsplash ideas of 2022.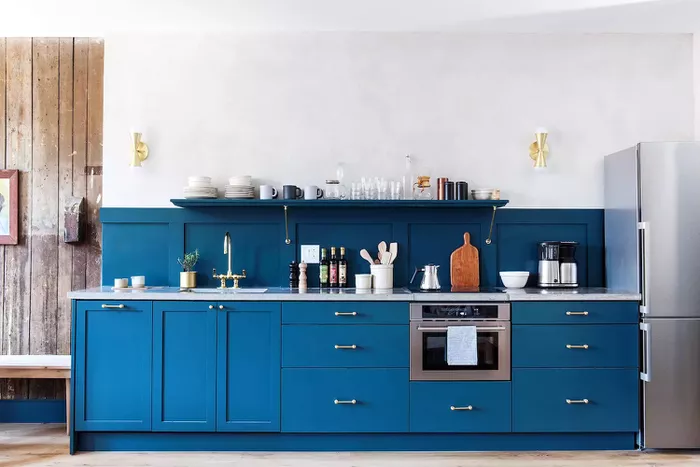 Give Greige a Go
A shiny greige finish might not look extravagant but it can create a soothing effect in an intimate space like the kitchen. This shade perfectly complements leather, woven, or wood accents.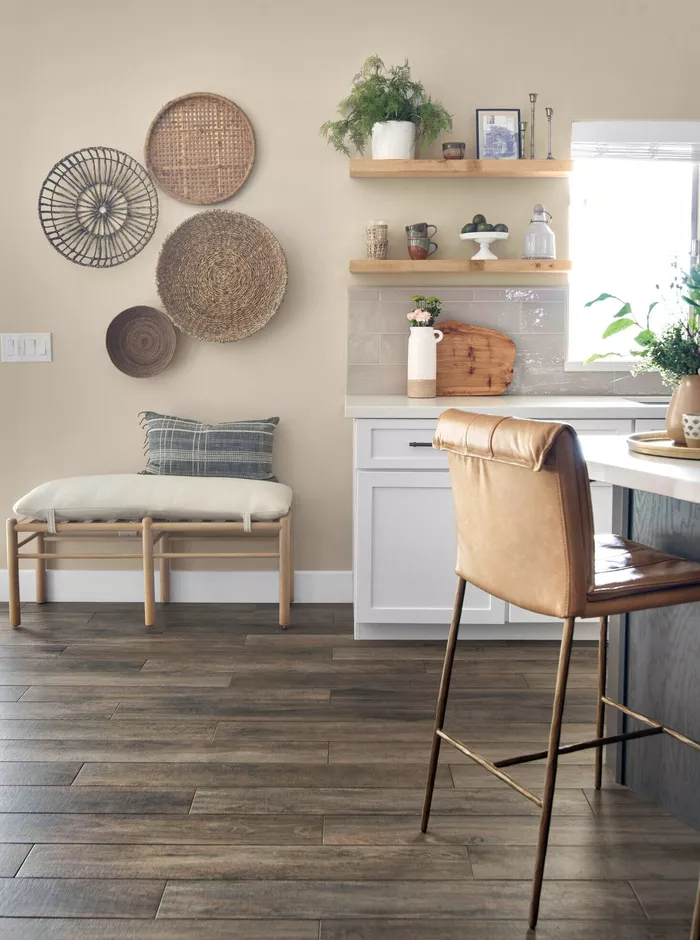 Pattern Variation 
Did you know that you can customize the size of your backsplash tiles? Cut the tiles in diverse lengths or rectangular shapes to reveal polarity but also add a unique character to the space.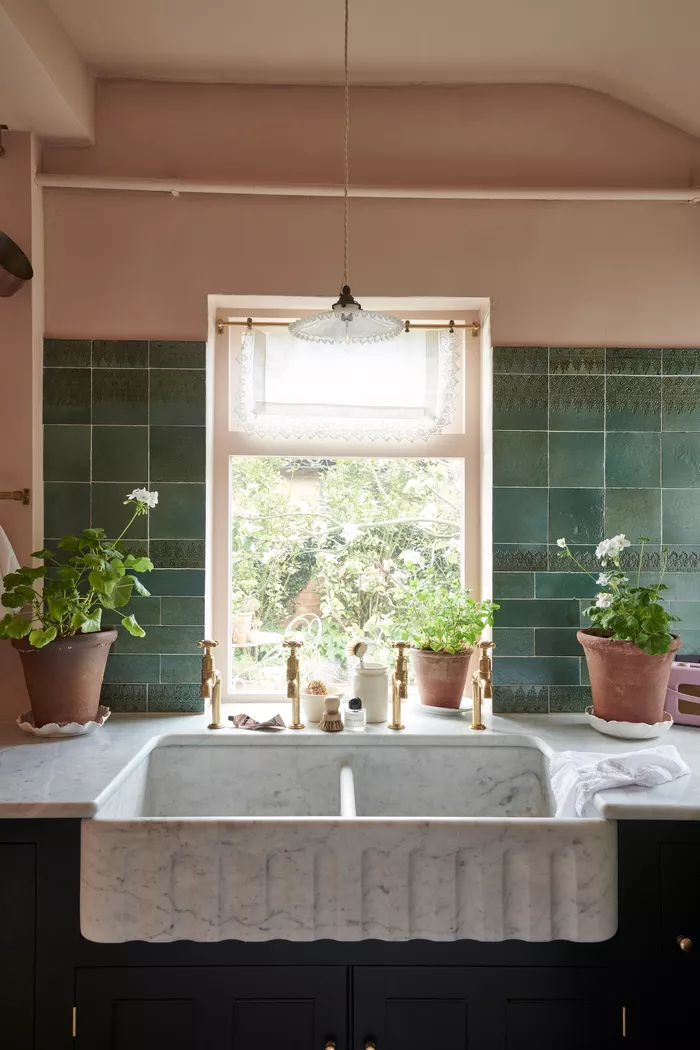 Pale Blue 
Another one of the best kitchen backsplash ideas of 2022, this one is for the ones who like a sunny, airy kitchen. Go for lighter shades like pale blue to exude a calming effect and also soothe your eyes.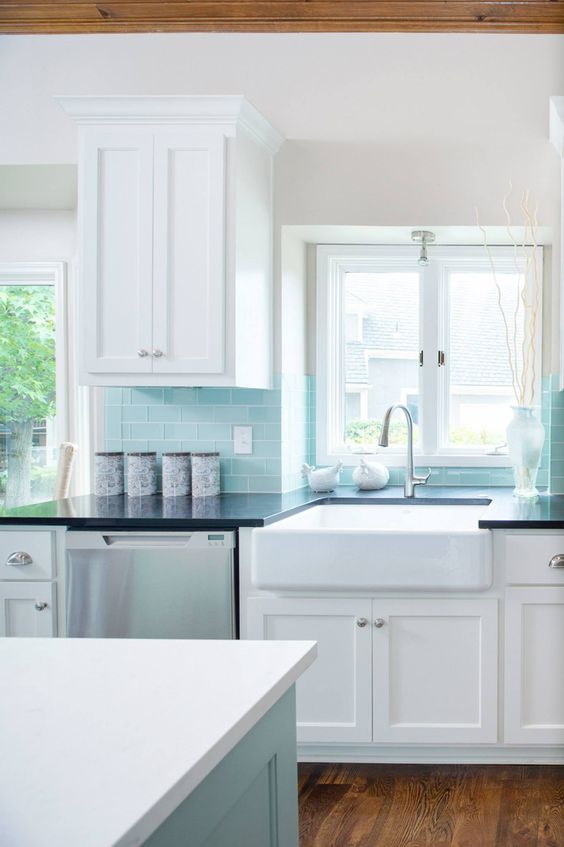 Say Yes to Framing
One of the simpler ways to stand out in your backsplash design is by framing it with a tile inset. This is something that homeowners rarely think of but can add a quirky personality to your kitchen.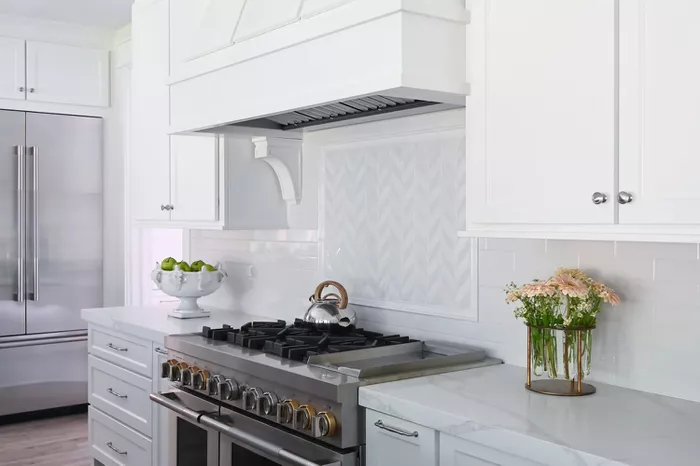 Paint it up
You don't always have to replace your backsplash, you can also alter the look by applying a few layers of paint. While picking your desired shade, make sure that it aligns with the decor of the rest of the room.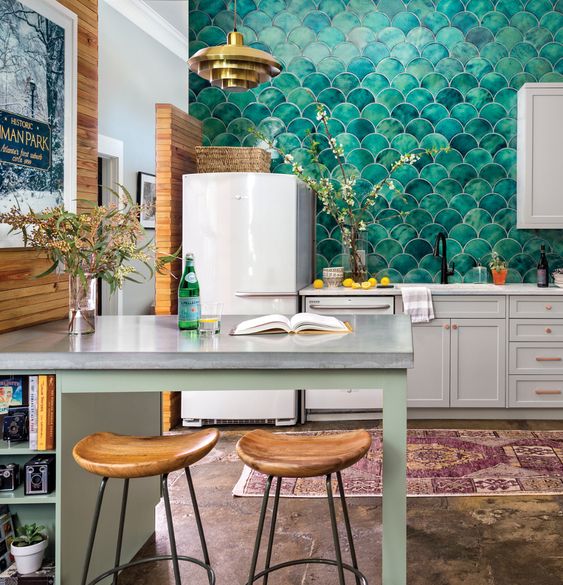 Bling Bling
Why not add some bling to your kitchen with golden-layered tiles or a metallic backsplash? An open-plan kitchen could be an ideal space to try this design.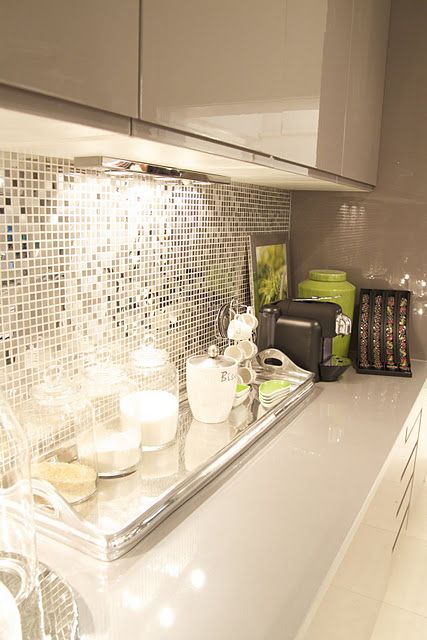 Slab
You can upgrade your backsplash by adding a stone slab along the length of the wall that can also work like an open shelf. Try incorporating the same material in the shelf as that in the backsplash. It is definitely one of the best kitchen backsplash ideas of 2022!