Home » Modern Home Décor Ideas to Follow in 2020
Modern Home Décor Ideas to Follow in 2020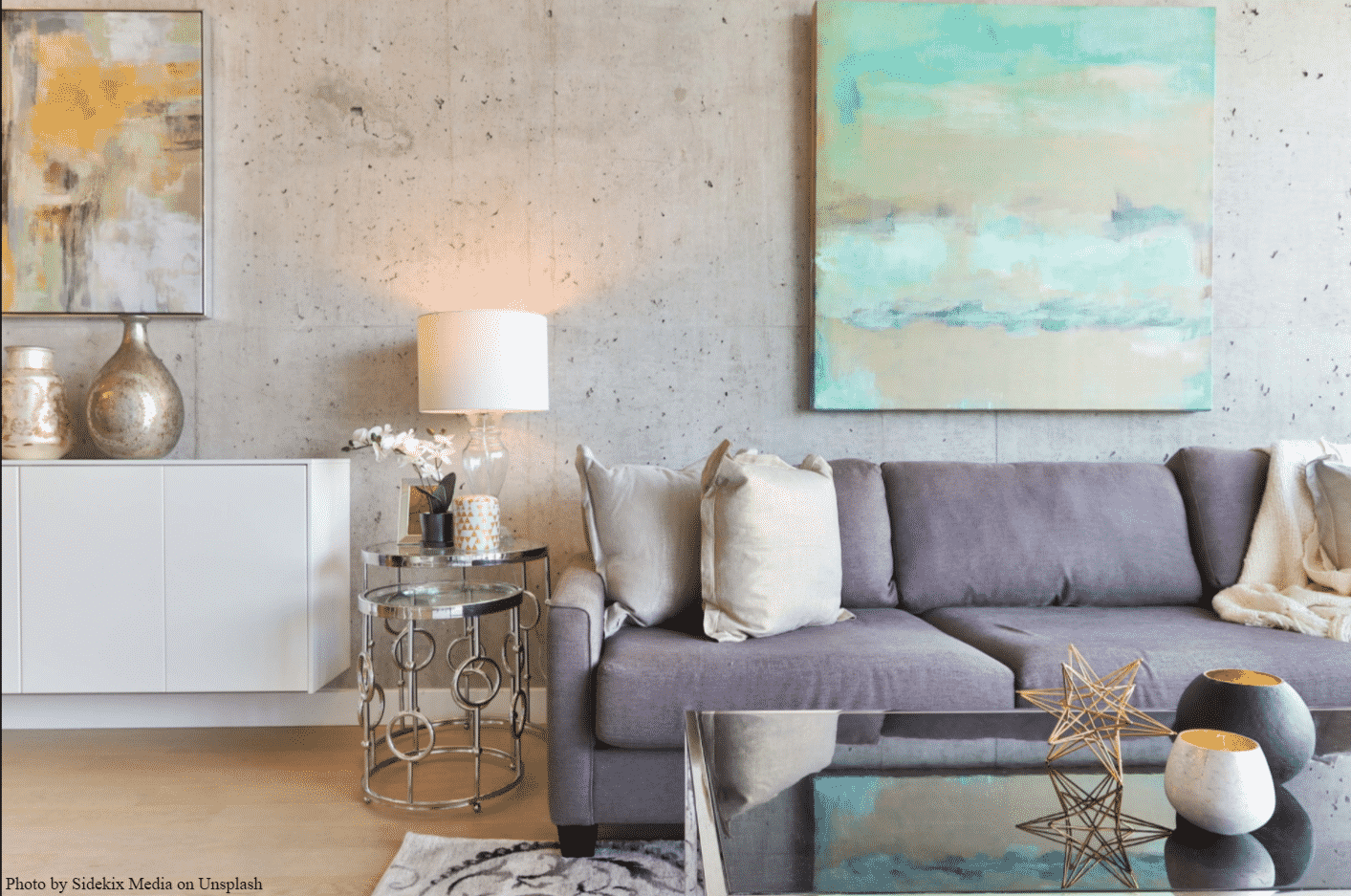 When it comes to home remodeling and decoration, modern is intensely popular. The word itself is very diverse and is unrestricted to just one style. Your home is the best place to put your favorite trends to test, whether minimalistic or exceptionally bold and wacky. From mid-century to maximalism, there is a lot that you can experiment with when it comes to several modern home decor ideas. 
So here are a few modern home decor ideas that will help you redefine what modern decorations mean for your next home remodeling project and something that you will continue to adore till the next decade. 
1.      Periodic Decor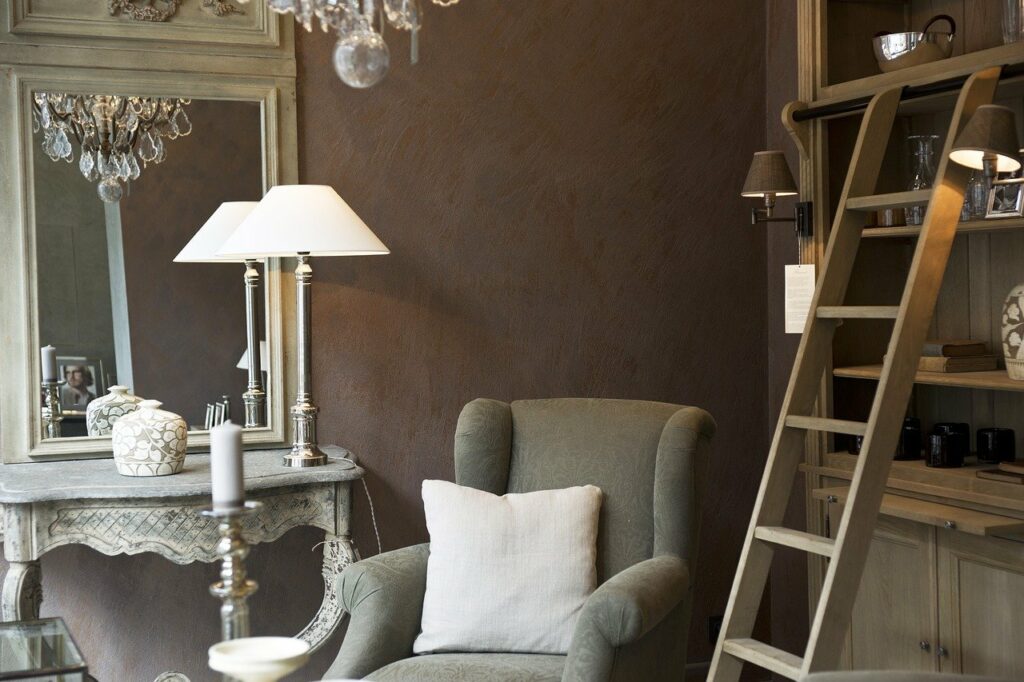 Who does not like vintage? What goes around comes around. Classic vintage home décor is highly respected and popular. More and more people are beginning to fancy traditional style décor at home with intricate conventional detailing.
Furniture that was popular back in the 1800s and the early 1900s, such as spooled legs, spindles, etc., have made a comeback and are majorly preferred by people while planning their remodeling projects.
But there is a catch. The exciting thing about the comeback is that the designers are not going full retro, but combining it with a mix of modern art and giving your house the funk it needs.
2.      All Things Bright and Beautiful
If you are a person heavily into flowery backgrounds, if the thought of having floral backdrops around your room excites you, then this is just the thing for you.
Floral wallpapers have always been popular, but this time they come with a twist. Large scale gigantic covers, bold colors, and even metallic touches are what the modernity of 2020 has added to this décor style.
This type of wallpaper is preferable in powder rooms and foyers, and if you do not feel like going all-in with the painting, you can opt for floral wallpapers that look just as good and easily removable.
3.      Shades of Blue
What do you think is the Pantone Color of the Year 2020? That's right; it's Classic Blue! Blue is a very sophisticated and cultured color, and you can expect to see it around a lot this year. Shades of blue, primarily classic blue, are versatile and can adjust with any surrounding, vintage or modern.
It provides the quintessential contrast for both interiors and exteriors, and you can pair it up with many colors and varied backdrops. Upgrade your home with this exemplary color by matching it with shades of white for an ultra-modern look, or pair it up with wooden furnishings for a classic vibe at our home.
4.      Contrasting is the Key
It is a new age, and nobody is going for the bland, lifeless, all-white kitchen no more. Stark contrasting colors are currently popular and preferred, and this is the time to change your kitchen's outlook if you have always wanted to get rid of that monotonous, old white wall.
Color contrasting is the new thing, and if you are waiting to give your house a pinch of recent, we would highly suggest you do it now. You could always pair up your dull white walls with black frames and wooden interiors for your bedroom, or a white chair with a black frame, to give it the twist of disparity that it needs.
5.      Flashy and Splashy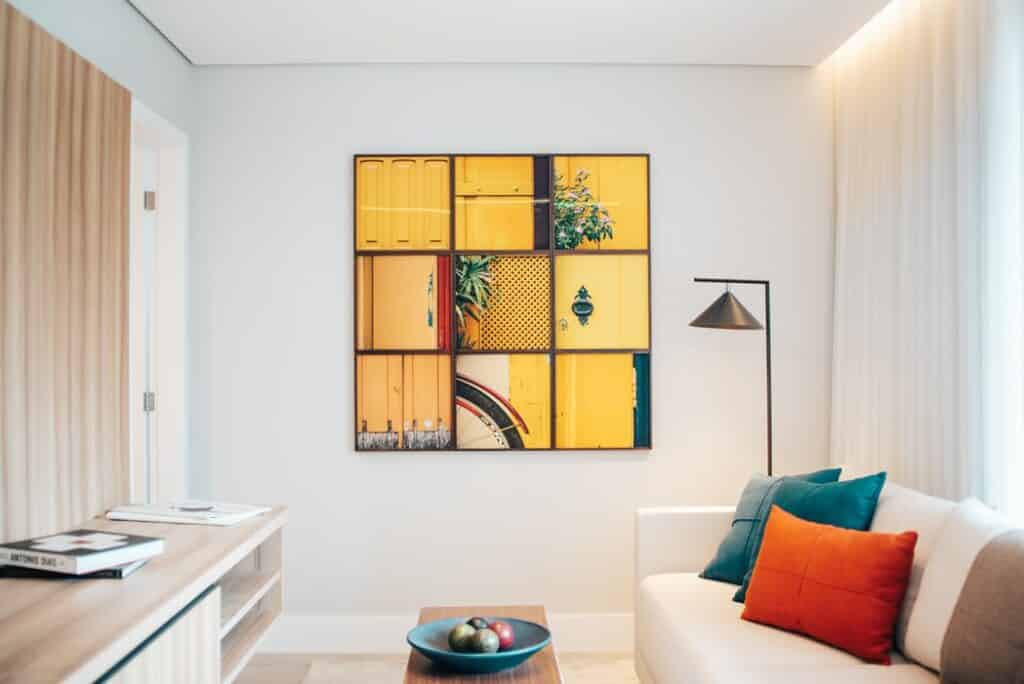 Inspired by this year's color, a new trend for the year is adding a pop of colors to your interior décor. We cannot continue to emphasize more on the fact that it is high time you leave behind the all-white and go for flashy wall cabinets, kitchen island, or base cabinets in bold colors such as dark red, dark or olive green, navy blue, etc.
The new 2020 trend is all about eccentric designs. Pick one or more such interior décor elements in the kitchen and contrast it to the backdrop by adding all these bright colors to them. This is also one of the most popular modern home decor ideas in 2020.
6.      Old is New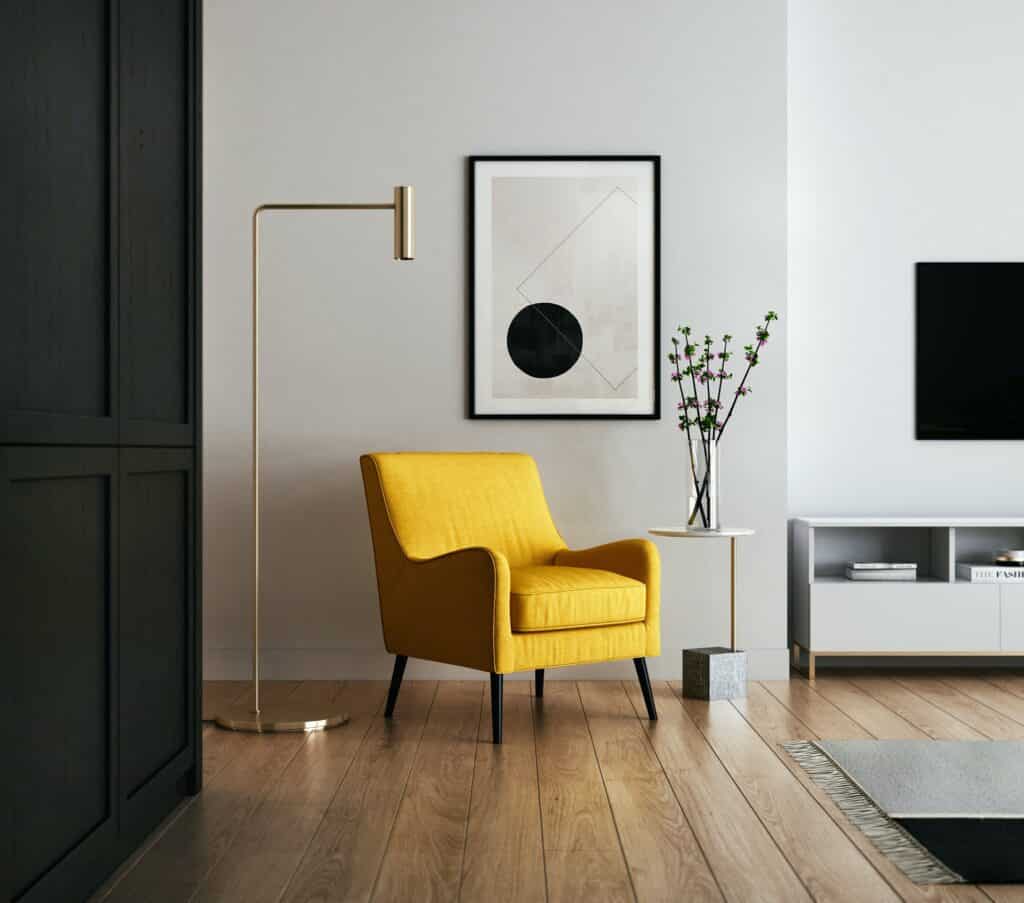 One of the emerging designs of 2020 has taken inspiration from older designs and is making a comeback. Get ready to see a lot of patina and age furniture following this year. Everybody is finally coming around and appreciating it, and you will see it around a lot.
In addition to the furniture, designers have even added this vintage touch to color trends, such as clay or terracotta. Not just that, they have also included mid-century designs such as ceramic and earthenware art as decorative items in the house to give it a contemporary spin and classic vibe.
7.      The Maximalists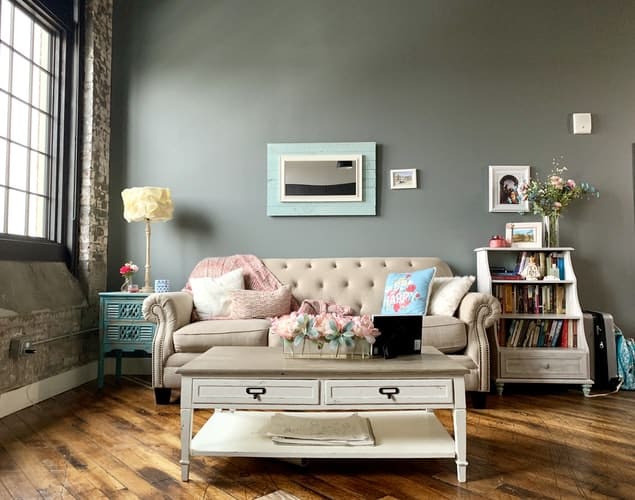 Modern living rooms are not only about minimalism, but you can also go all maximalist. With an explosion of colors and textures added to your walls and furniture, this place is both cool and cozy.
Maximalism indeed makes your house eye-catching since the colors are unrestricted to the same or contrasting shade. This is all about experimenting with colors. A black and white printed mat, a bright blue sofa, and hot pink cushions give you that pop and help you explore the bold shades that add to your living room's brightness.
8.      Pastels Are Always Welcome
If you are not convinced with these flashy colors and still want to stick to modern home decor ideas for a  room, it's okay! You can always go with a bare white space that will make your house look airy, but do not fail to add a touch of pastel that will ultimately give life to your neutral-toned home. These colors on your walls, or as your cushions, will heighten the room's vibrancy without going flamboyant.
You can even use a mash-up of old and new furniture sets to give it a retro-modern look without making it look not very interesting.
9.      The Boho Look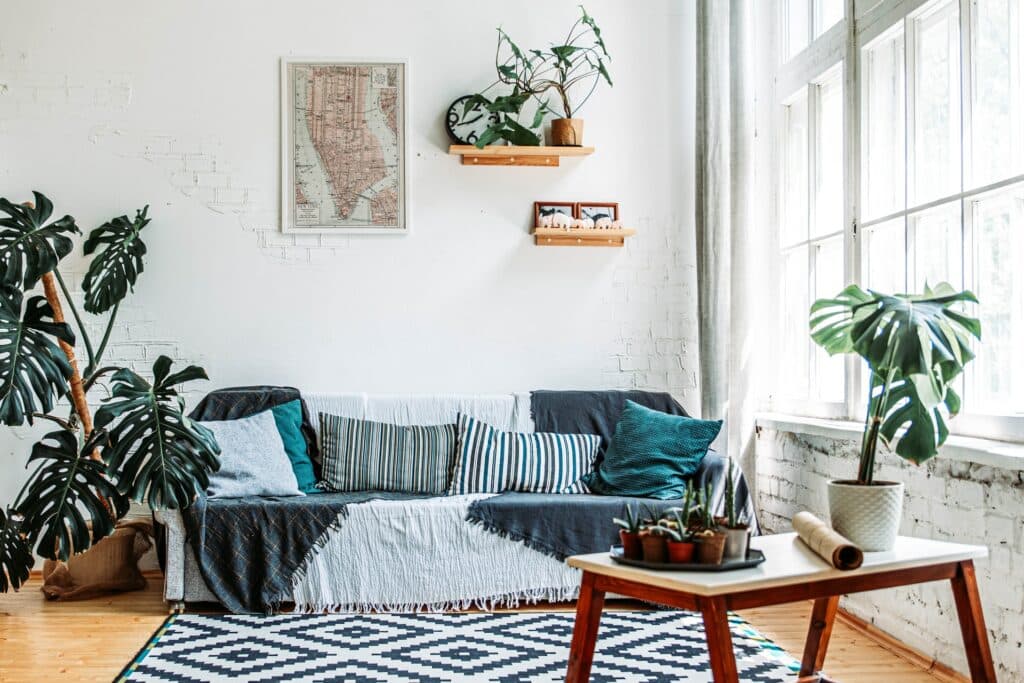 The bohemian look is high in demand and is on its way to make big in the interior designing world. Boho-inspired homes go for black and white abstract art that may become the focal point of this look. The main concern of this look is to balance the color and texture. You can go on to add a small, potted plant in your living room that will help soften the charcoal-colored additions. 
And what says bohemian like a geometric print? Go for a geometric printed rug alongside your leather sofa that will help you add warmth to a dark-toned room.
10.  Pretty Patterns
Bold and beautiful patterned wallpapers can make your simple rooms chic and stylish. Rattan and wicker furniture, such as ribbed table lamps and rattan coffee tables, are making a resurgence and are insanely expected this year. And nothing goes better with it than contrasting textured walls. They grab the visual interest of the people visiting your house.
Patterns and textures can range from your walls to your furniture and make your house look high-spirited and vivacious. They also give it a touch of elegance and sophistication, if that is what you are looking for.
The furniture will significantly remind you of your childhood days, which have now evolved with a touch of modernity, in fresh and exciting ways.
 2020 has innumerable Modern Home Décor Ideas inspired from the past to make you a stylish future. The décor trends are everything you will need to give your house a sense of elegant unity and a place that people will visit marvel at.