Best and Worst Kitchen Color Schemes [2022 Edition]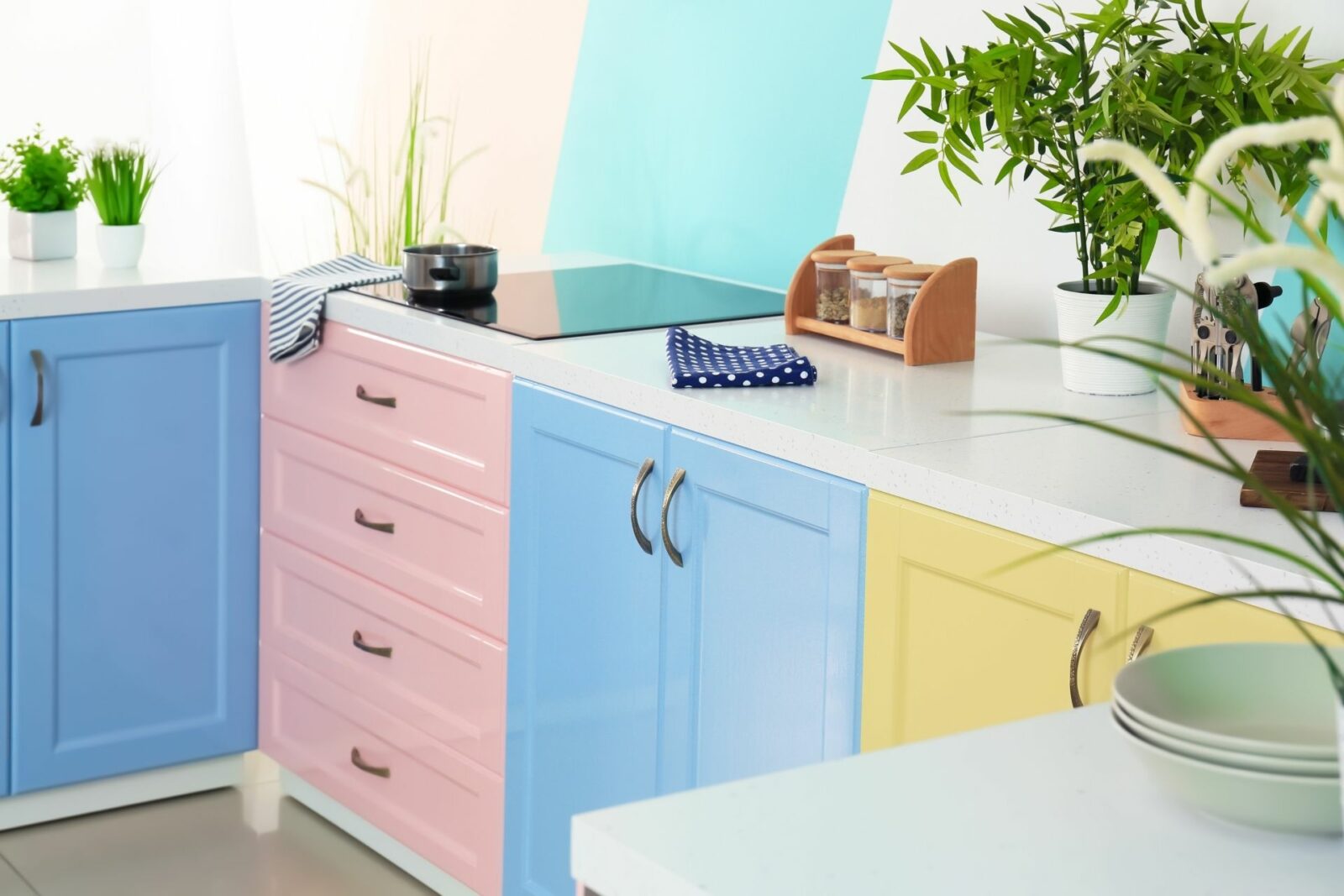 The kitchen is one of the most frequented rooms in the house. And for that very reason, the least one can do is make it look appealing and enticing. The colors you choose to paint your rooms reflect your sense of style. Therefore you must pick out your kitchen color schemes accordingly.
Giving your kitchen a fresh new look with vivid colors and beautiful décor elevates the entire vibe of the house. People these days spend a considerable amount of time in the kitchen to do different tasks, and it deserves to look its best. 
From classic blue and white to rustic vintage to light and airy, there are many color schemes that you can paint your kitchen and its cabinetry.
Here are a few kitchen color schemes that you must go with to make everyone visiting your house love what they look at and take inspiration from it!
10 Best Kitchen Color Schemes To Incorporate This Year
From classic blue and white to rustic vintage to light and airy, there are many color schemes that you can choose to paint your kitchen and its cabinetry. Here are a few kitchen color schemes that you must go with to turn your kitchen into a work of art. 
Monochromatic
A monochromatic color scheme can give any room a state-of-the-art look. However, if this color scheme is what your heart is set on, be sure to vary the tones to avoid the kitchen from looking too gloomy and dark. 
Use color contrasts such as grey and white or black and white for your kitchen countertops, cabinets, and backsplashes. Remember to use soft lighting if you choose to go for darker colors for a room to set a soothing ambiance.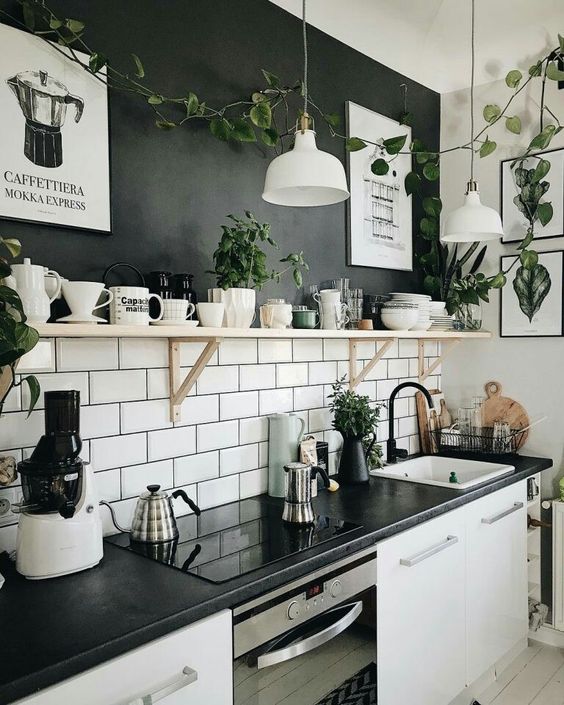 Color Burst
This color scheme is for homeowners who wish to play around with bright, vivid colors in their kitchens. To give your kitchen the right burst of colors, go for shades such as yellow, orange, and green for the right accent and contrast. A white kitchen countertop and island help tone down the vibrancy in the room appropriately.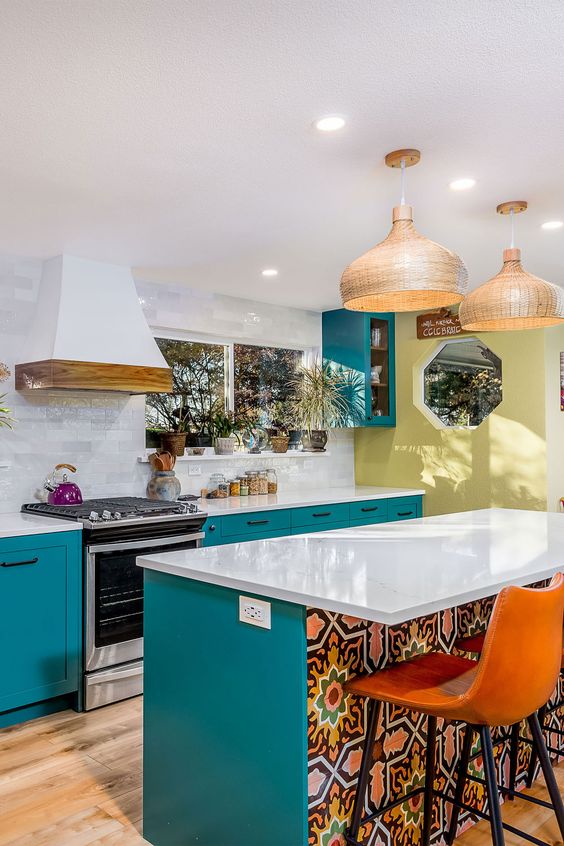 Watery Blues
An all-blue kitchen is a grand color scheme if you are looking for a vintage look for your kitchen. Pair up your blue flooring, kitchen cabinets, and island with wooden furniture, walls, and ceiling, and create a countryside, rustic, barn-like vibe. It is a great color scheme for homes far away from the city, which probably have a coastal view.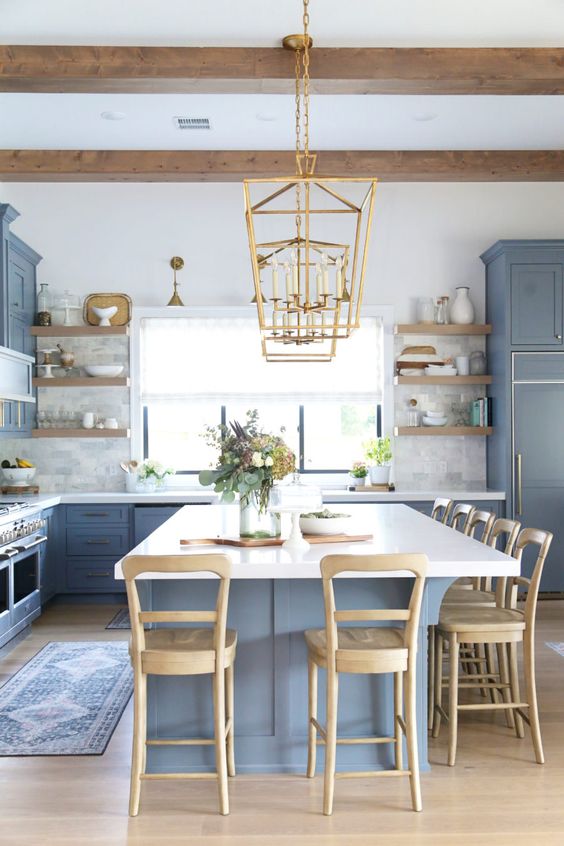 Pure Black
It is effortless to give either a traditional or a modern look to a pure black kitchen. For a classic, traditional, and royal look, paint all your cabinets and the walls in matte black. Go for wooden kitchen flooring and gold-plated fixtures. 
For a contemporary look, replace the gold-plated fixtures with shiny steel fixtures. You can even swap the appearance of your kitchen from time to time!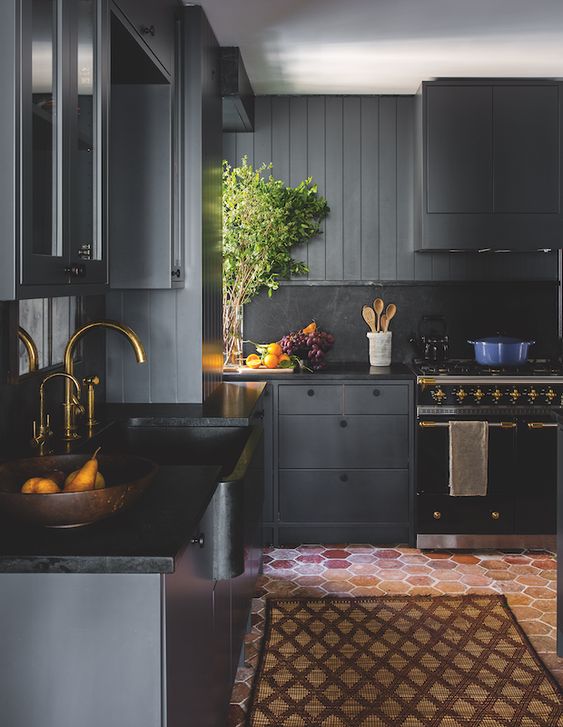 Modern White Luxury
An all-white kitchen is a classic color scheme that will never go out of style while keeping your kitchen fresh and airy. Open shelving, shiplap planked walls, and a touch of wooden tones here and there prevent the kitchen from looking dull and sterile. Marble countertops and backsplash, unadorned windows, and a farmhouse sink are the perfect components of a modern all-white kitchen.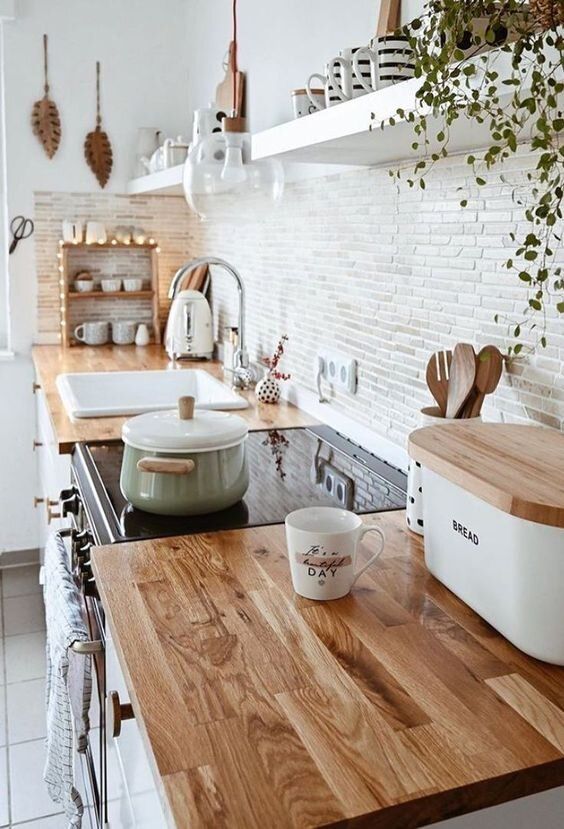 A Teal Touch
Teal is a color that exudes a calming yet luscious vibe and has the potential to jazz up any home space. This color scheme is quickly gaining traction when it comes to kitchen décor. To invoke a tonal contrast, add a few indoor plants to your kitchen, and voila! You have a masterpiece right in the middle of your home.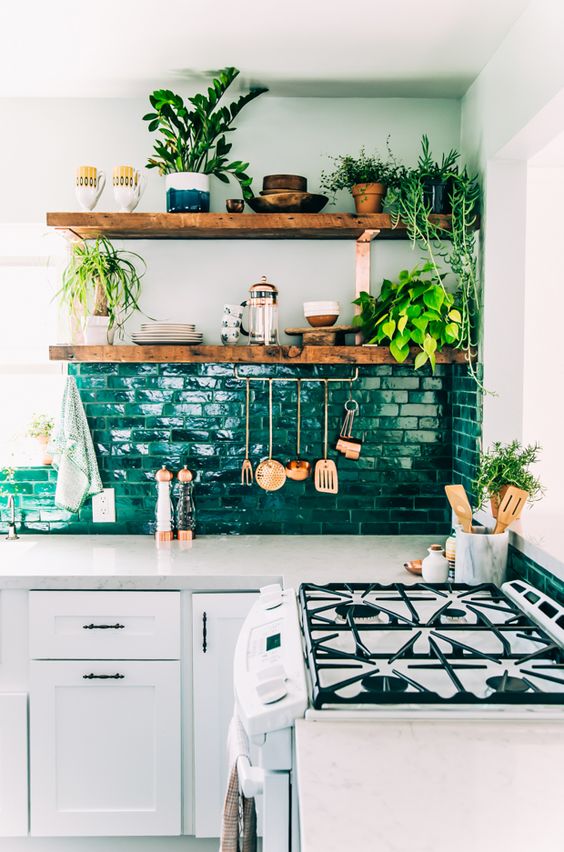 The Terrazzo Trend
Terrazzo consists of chips of marble and granite mixed into concrete that creates a mosaic effect. This playful scheme will look best on your backsplash and even countertops. It'll add a springtime vibe to your kitchen.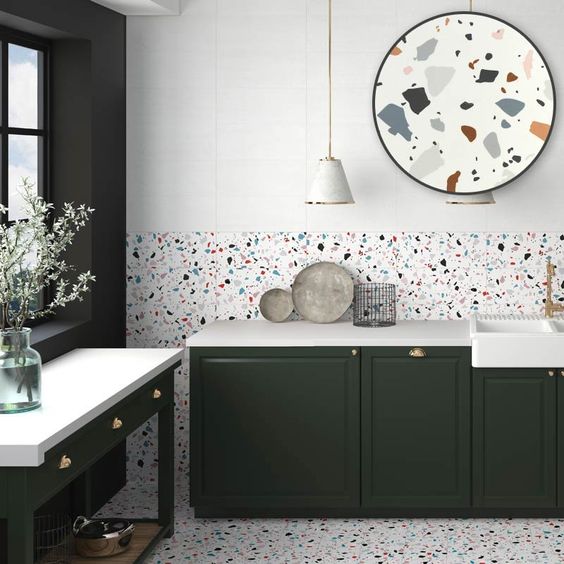 Splashes of Pink
Although this might not be on the top of your head, it's not something unheard of. Many designers recommend a subtle shade like light pink or peach to create a balanced look. After all, who wouldn't like to brighten up their kitchen with such a joyous shade?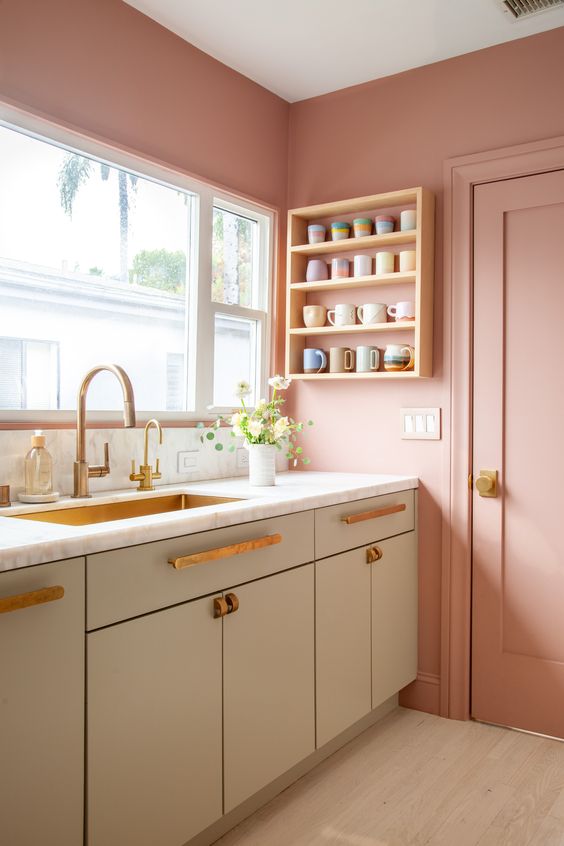 Paint it Red
Who said you can't go bold with your kitchen décor? Make a unique statement by layering your kitchen in brilliant shades of red. It not only lends a tasteful vibe to your kitchen but also sets it apart from the rest of your home.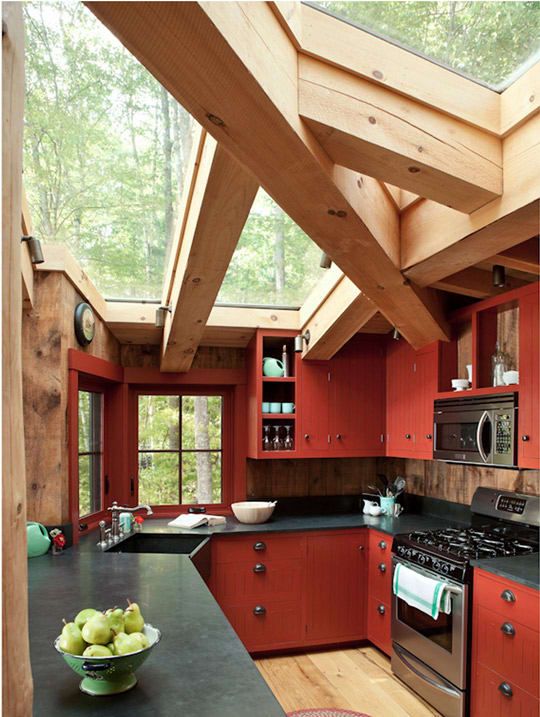 Light Grey Tones
Grey might sound drab but a Nordic-inspired light grey can be incredibly sophisticated and add a warm touch to your cooking space. It is a suitable alternative to white if you want to try something neutral but not too dull.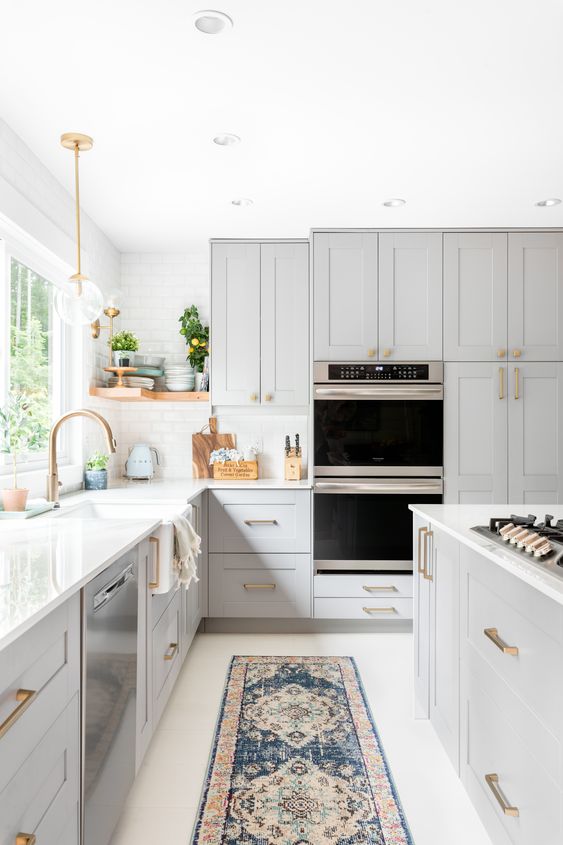 10 Kitchen Color Schemes To Stay Away From
We have decided on all the kitchen color schemes that will give your kitchen a stunning look. Now, let us talk about the color schemes that you must stay away from!
Off-white Tones
It would be best if you stay away from off-white tones in your kitchen. Dull hues tend to appear unappealing and bring the vibe of the kitchen down to a level where it starts to feel uninviting. If the room is not well lit, it can start to appear dingy and inhabitable too. Instead of going for an off-white shade, go for bright white or greige with cooler undertones for a more modern and bright look.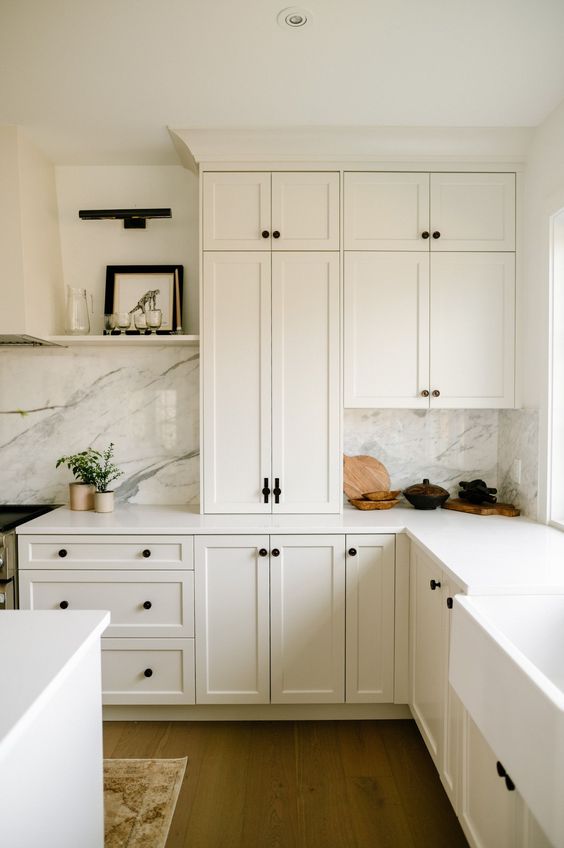 Lime Green
Although green is a fantastic color for the interiors, there are certain shades of green that just do not cut it. Shades such as lime green are a big no-no for your kitchen. This electric, bright color can become too sharp for a place like your kitchen, and you may end up regretting it immediately. If you wish to go for this hue, a darker shade of green such as forest green would be a much better option for your kitchen.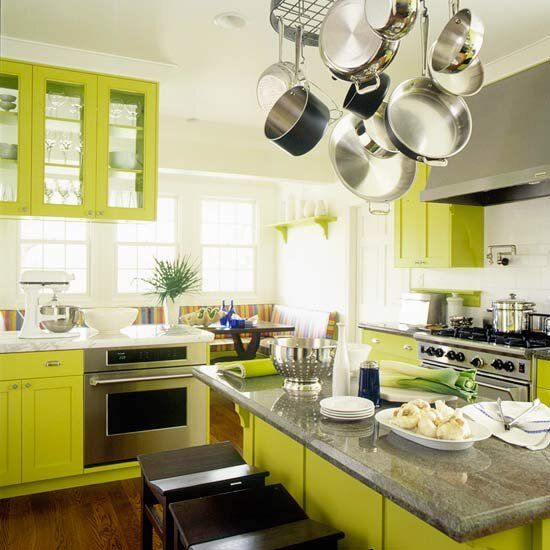 Neon
Using colors such as neon is like a fashion emergency in the interior design world. Neon colors are too loud and alarming and can be quite abrasive for a room. It is incredibly distracting and can become overbearing for you, as well as any guests who visit you.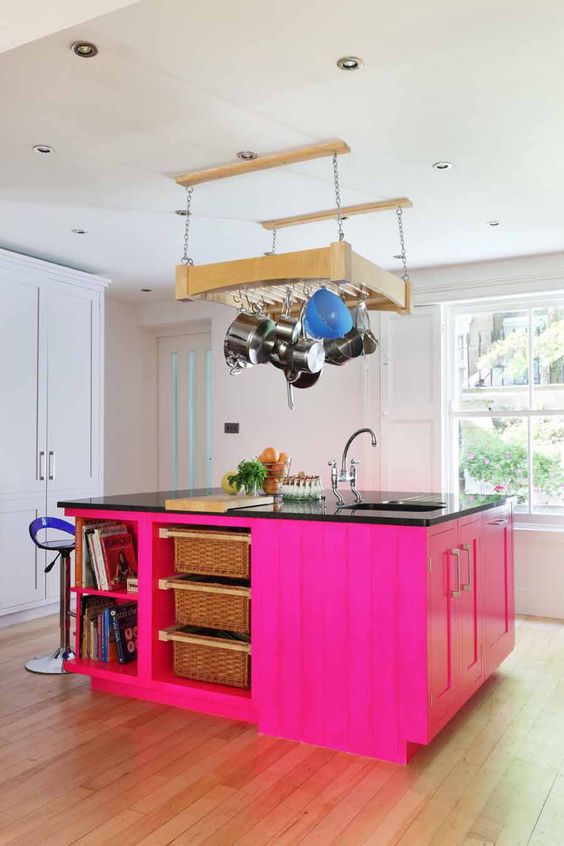 Eggshell
Eggshell may have been an industry favorite many years ago, but it is simply dull and outdated in today's time. Designers today consider this color too bland for a kitchen remodel. If you wish to have neutral tones in your kitchen, go for shades such as whale gray and cool blue.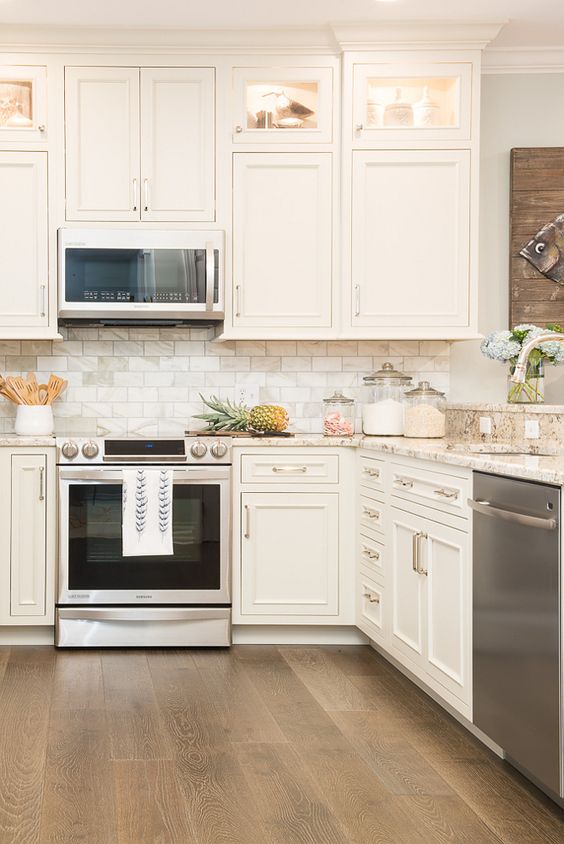 Basic Brown
A basic brown kitchen can be unappetizing and create an incredibly gloomy atmosphere in the kitchen. Does that mean all hues of brown are forbidden? No. Light beige tones or a chocolate brown tone can work great in your kitchen both as an accent wall color and as a choice for painting your kitchen cabinets.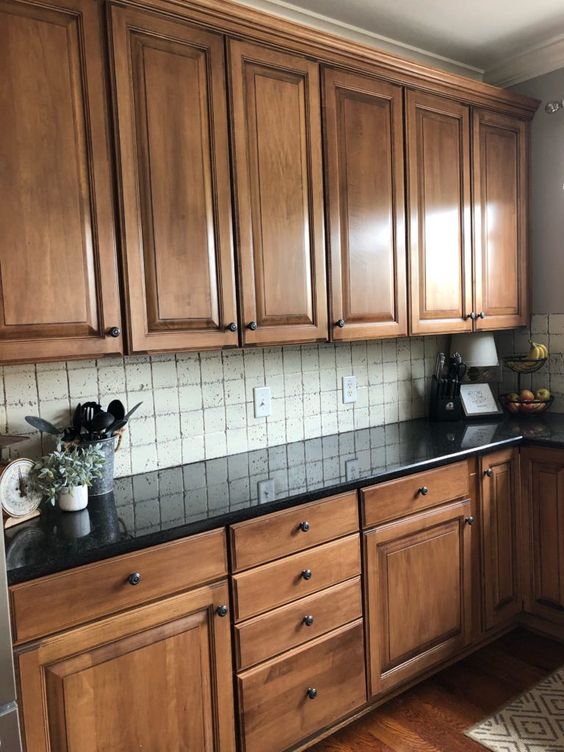 Pantone
Voted the ugliest paint color in the world, Pantone 448C belongs to the green-brown family. The color is such that it resembles dirt and grime and can unfurl a neat kitchen into a distraught space. It not only reduces the appeal not can also bring down the value of your home.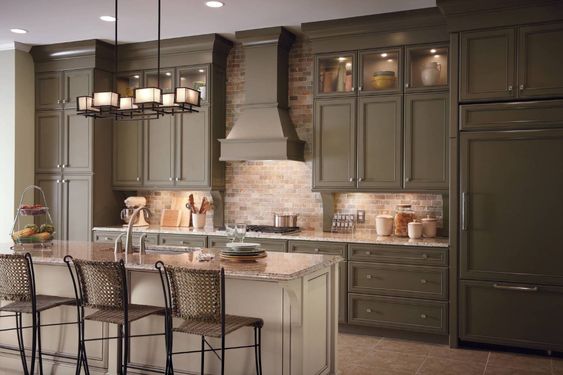 Cornflower Blue
Closer to the royal blue, the cornflower shade can be too loud for a space like a kitchen. Besides, the heat of the color and the heat from the stove might not gel together to make for a likable experience.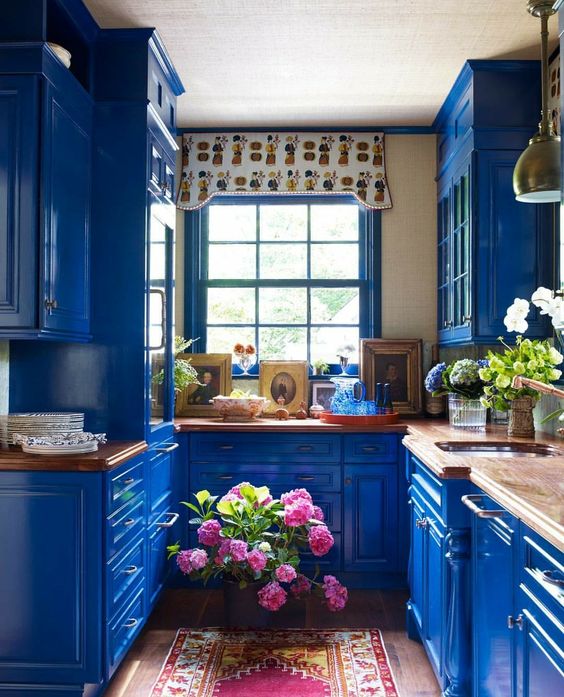 Builder Beige
You need to be quite careful with beige, as it can alter the vibe of your kitchen if you miss out on the right beige. Builder beige is a shade that can turn your space more industrial and steal away the warm, homely vibe that you'd like your kitchen to have.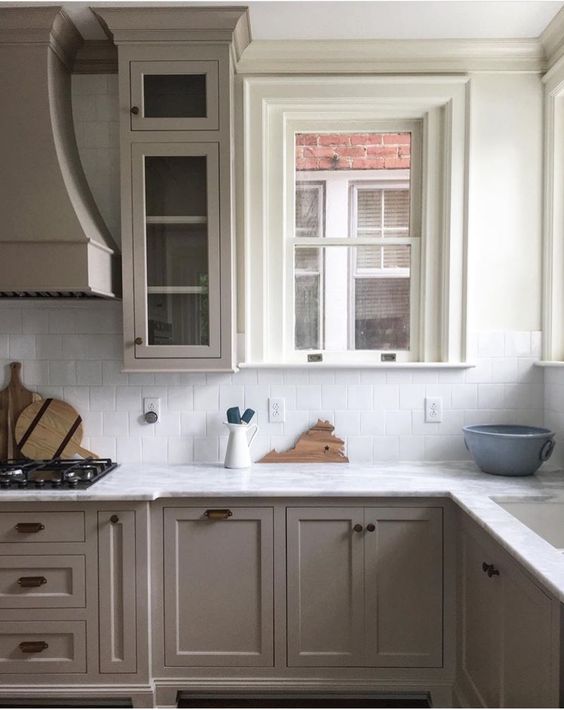 Pale Pastel
As the name of the color scheme suggests, it can fade the charm of your happy place and turn it boring. Livelier yet subtle shades like peach, dusty green, light beige, etc. can make your space look fresher and more inviting.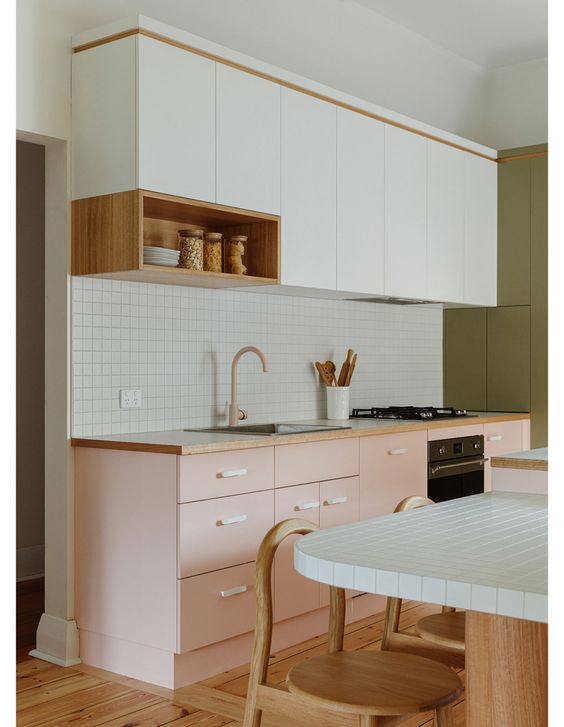 Dark Grey
While light grey is much favored in the kitchen space, a dark grey shade can instantly turn off the mood of your kitchen. Characterized as a gloomy color, dark grey can convert a friendly atmosphere and even evoke an inhospitable aura.