Home » Outdated Kitchen Trends that You Must Stay Away From
Outdated Kitchen Trends that You Must Stay Away From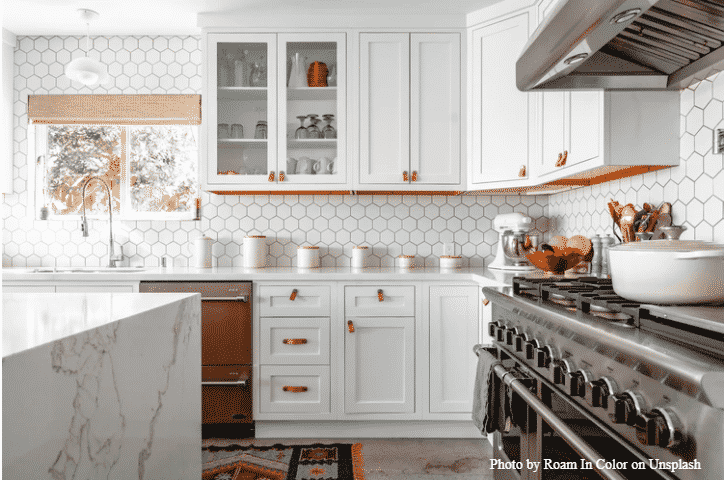 Kitchens are an excellent investment for your house and fetch the biggest resale value. So you must keep your kitchen updated and in a good state. Outdated kitchen trends are only going to repel potential buyers and lower the house value in the real estate market. They will also bring down your morale and vibe of the room.
Kitchen design guidelines change the fastest of all, and you need to keep up with the changing times. That does not mean you must give your kitchen a renovation every two years, but just pay attention to the small changes taking place not to make your kitchen look dated and old. Hold onto your bare necessities, and let go of the old décor that is no more in style.
Designers can help you improve your home in such a way as to keep it in style for many years to come. But you need to do your part by researching now and then and keep a check on all the changes that have taken place and all the things that are out of fashion now.
Here are a few outdated kitchen trends that you must stay miles away from!
#1 Fluorescent Bulbs and Lights
These lights are a thing of the past, and it is time for them to make their way out of your kitchen now. Box lights with fluorescent bulbs are a big no-no for your kitchen anymore, and you must replace them with a small pendant or recessed lighting over the work area.
You can arrange some task lighting over the accent and range lighting to add some dimension and depth. These lighting fixtures look much more sophisticated and classy than the bulbs and box lights.
#2 Dark Wood and Distressed Cabinets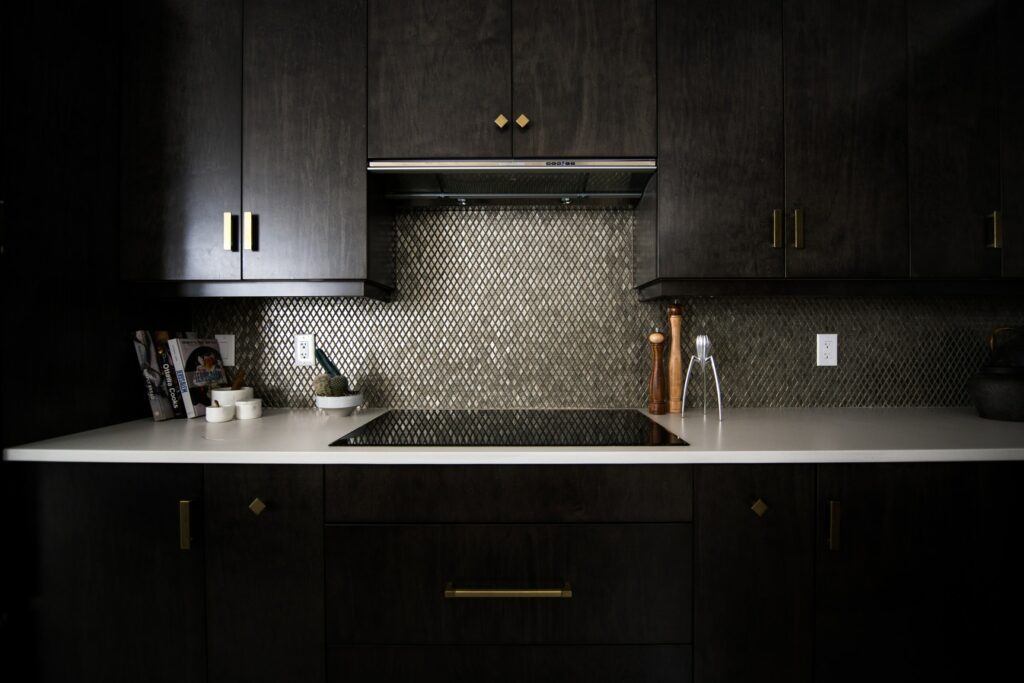 If you plan to update your kitchen cabinets, it would be best if you think light and bright. Dark wood finishes are very old-fashioned now and only make your kitchen look dull and daunting. If you want a wooden layout, you can go for lighter woods such as maple, oak, etc.
Lighter wooden tones are new age and give your kitchen an airy, light, and open feeling, and it is best paired with white tones. You need to avoid while painting your kitchen cabinets to not go for distressed finishes anymore. 
Crisp and clean colors are popular now, and that is exactly what you need to stick to. 
#3 Kitchen Wall Art
Kitchen art is long gone, and anyone who hangs it anymore are only hanging to the past. People in the past loved to hang oversized forks and wall paintings of vegetables and fruits in their kitchen, but nowadays, it is only considered silly.
Designers say that hanging such paintings in your kitchen is like hanging a picture of a person watching TV in the living room! 
These styles are only appropriate for countryside inns and diners in the smaller and outskirt regions of town, and if you are a city person, you just cannot have that in your house anymore!
This is the ideal example of an outdated kitchen trend that you need to stay away from. 
#4 Kitchen Desks and Workstations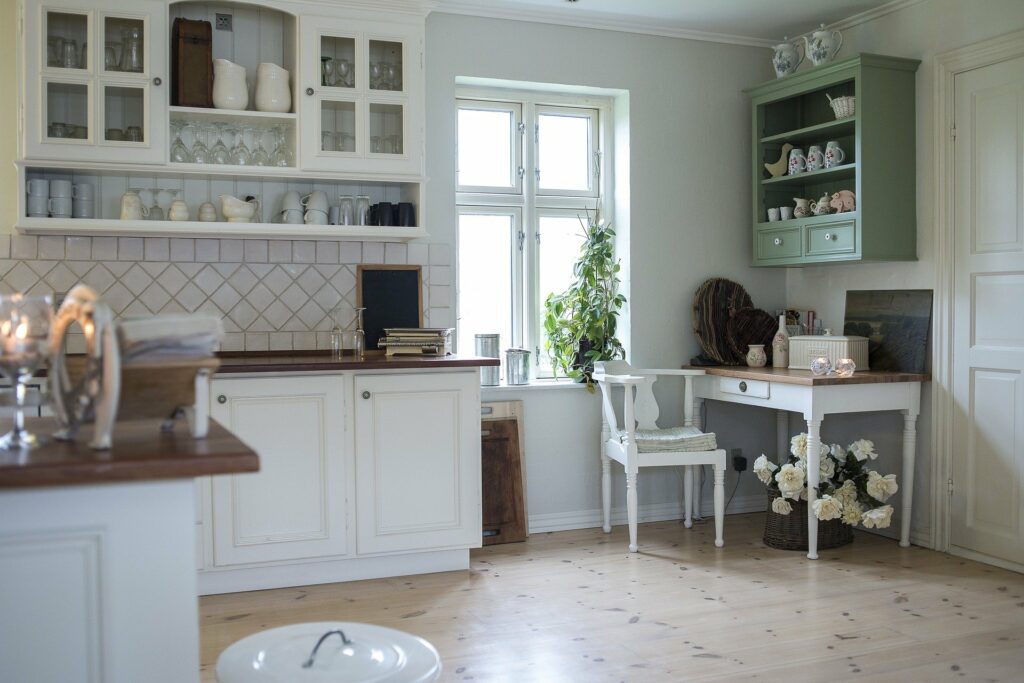 Work stations and kitchen desks were popularly situated in the kitchens in the past, but now is not the time to keep them intact in that place. Designers have started to use the place more wisely and skillfully, and they ensure that they can use one place for multiple things.
Workstations are made to place themselves on kitchen countertops or kitchen islands nowadays. People are getting gigantic-sized countertops to accommodate both work and recreational functions in the kitchen. So if you have any workstations separately set in the kitchen, you can use that place for something better, such as a pantry or a food preparation area.
#5 Bold Appliances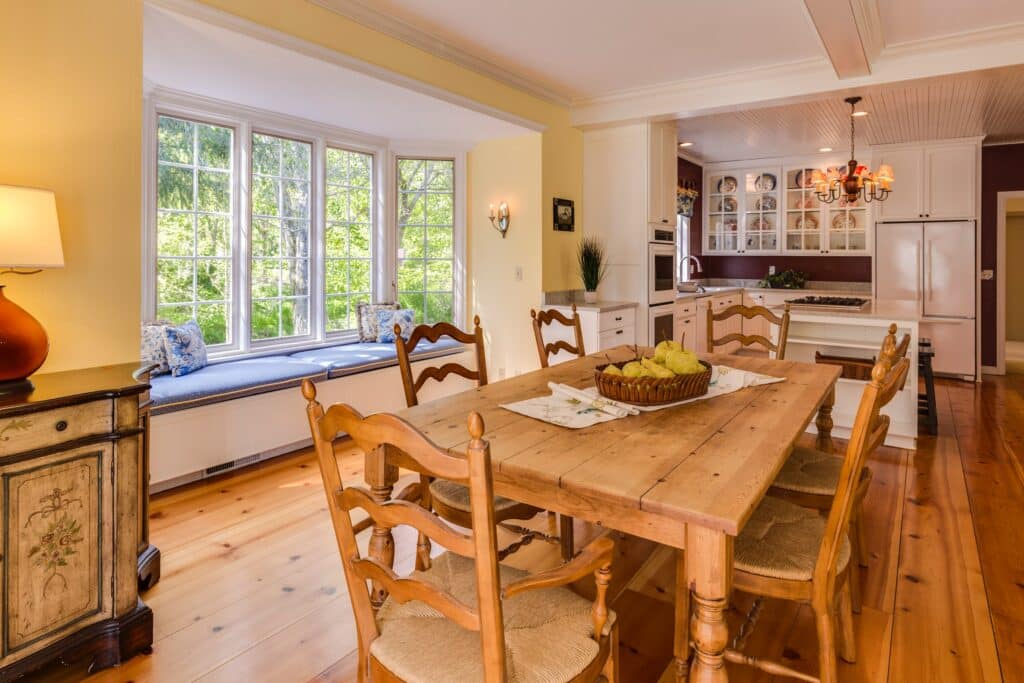 People favored dark and bold colors such as maroon and avocado green back in the 70s. It did return recently, but now it is time to bid it goodbye again! If you are planning to renovate your kitchen and add new colors, you must remember that these hues will stick with you for the years to come. So you need to pick those colors wisely.
Splashy and bold colors only make the kitchen look unattractive and unappealing now. Subtle pastel colors are more favorable in today's day and age, and everyone is going for such shades to make their kitchens look light.
Delicate colors are gaining popularity. And everyone is opting for such hues to tone down the vibe and loud aura of the kitchen. It also gives it a more urbane and cultured look.
Seafoam green and bright red or magenta only make the kitchen look gaudy now, and you will not appreciate it being in your kitchen a few years from now. So if you want to add a splash of color to your kitchen, go for lighter shades.
#6 Splashy Backsplash
A flashy kitchen backsplash is a very outdated kitchen trend and not at all appreciable these days. You need to chuck out bold and patterned tiles that are flashy and loud and go for a more airy vibe. And now, since everyone is going for a subtler and smoother look, these flashy backsplash colors are no longer trending since they date too quickly.
Designers suggest that instead of adding such colors to highlight your kitchen, go for different textures and props. Textured walls are very in at the moment and will add a contemporary design to your kitchen.
You can even accessorize the backsplash with the help of cookbooks, flowers, and utensils. Neatly placed them so that they will add the perfect pattern and color to your kitchen.