Home » Essential Bathroom Storage Solutions That Everybody Needs
Essential Bathroom Storage Solutions That Everybody Needs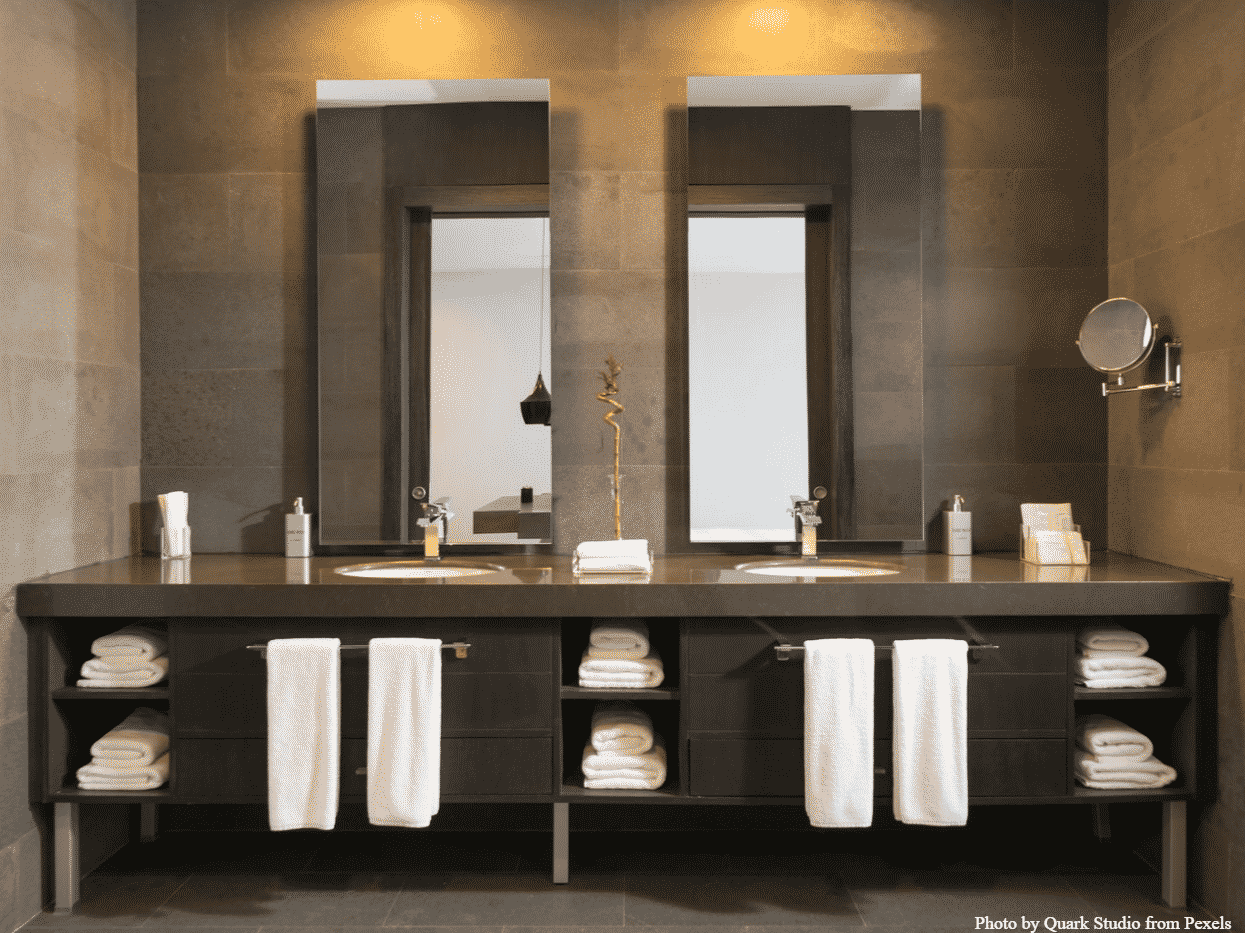 Organizing a bathroom is a tedious task, but since we spend a considerable amount of our time there, it is better worth it. Nobody likes an untidy bathroom. It is where you want to relax, have a refreshing bath, and mind your own business. All you need are some efficient bathroom storage solutions to make your bathroom a clutter-free, mess-free, tidy zone. 
Out of all the rooms in the house, the bathroom sure needs to be the cleanest. It is a tiring process, but every bathroom needs proper storage for different items in there. This means no counter clutter, no towel on the bathroom floor, no soap on the sink. Everything would be clean and hygienic, making you feel even more rejuvenated and ready for the day!
Without further ado, let us scrutinize and pick out the seven best essentials but easy to do, bathroom storage solutions to make your bathroom you-friendly.
1.  High and Low Hooks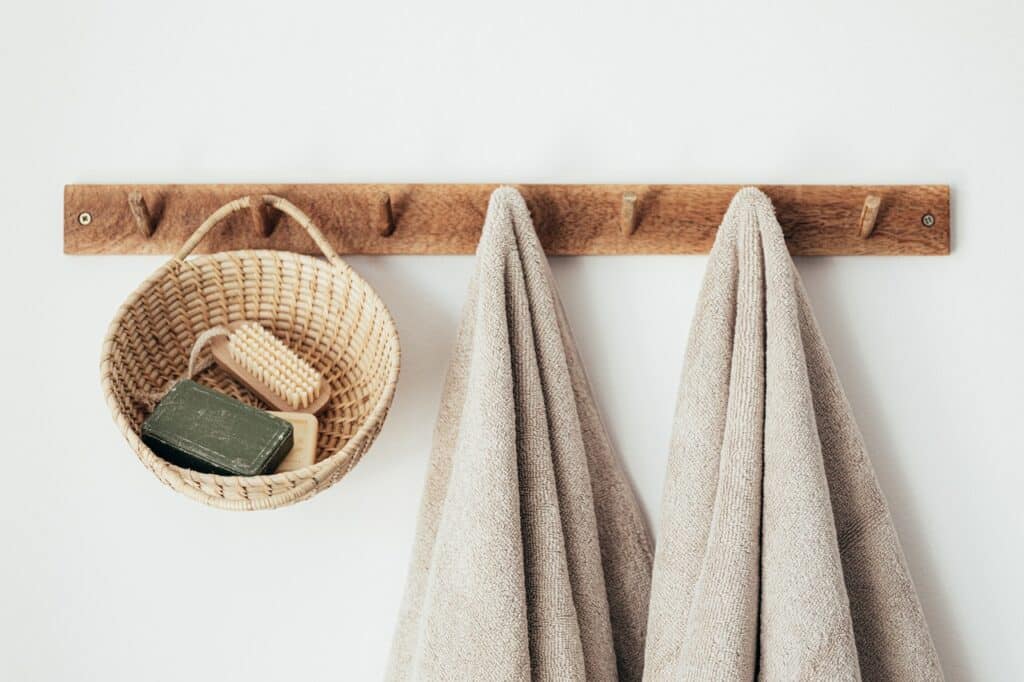 Your bathroom may or may not be the biggest, but there is always room for hooks. Sticking hooks on the walls of your bathroom can make things ten times easier. It does the job of counters, shelves, and cabinets. If it is difficult for you to build yourself a wardrobe in there, go for hooks. You will get it at an extremely economical price, and it indeed does the job!
No more do you need shelves to keep your towels or bathrobes; you can simply hang it in there. Hooks come in all sizes and colors, so you can opt for the ones that go best with your bathroom. You may want to go with metallic ones to add a little shine in there.
2.  Over the Door Shelf
Did you ever think of installing an over-the-door shelf in your bathroom? This is not very prominent, and you may not get to see it in everybody's house, but that is what makes you one step ahead of everyone!
These shelves are a robust and easy storage solution for your bathroom to save up some space, even if there is, or is not, enough space to make drawers or cabinets, by adding a shelf above the door frame. The best part about this is that you can DIY it too!
It is the perfect conclusion for anyone without a linen closet, just nail a shelf up there, and you can easily keep your fresh, folded robes and towels for quick and easy access for the next use. Just do not forget to keep a stool nearby.
3.  Mini Built-Ins
Mini built-ins cabinets are quite handy in the bathrooms and do not even require a lot of space. You do not need an entire wall to create one since they do not need to be huge. You can choose your built-in cabinets' size depending on your needs and accommodate them anywhere in the bathroom as per your liking and within your reach.
A built-in cabinet is usually the size of a medicine cabinet and will surely never go out of style. These bathroom storage solutions help create a lot of storage space in the wall itself and can be either made with tiles or wood of your choice.
4.  Stacks on Stacks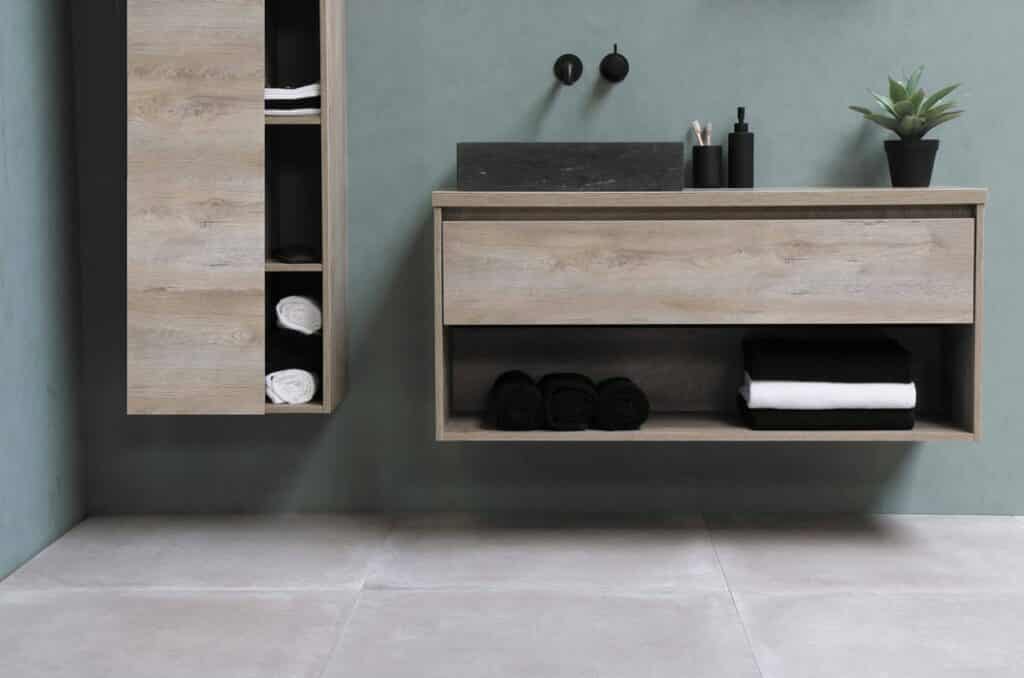 No space, no problem. You can always opt for stacks on any bathroom wall you like, around the sink or near the shower. One stack over the other solves many problems that you face in storing your items in the bathroom.
Floating shelves are quite beneficial in clearing the mess that has been created and helping in neatly arranging all your intimate products as per your liking.
You can hang in three floating shelves on your bathroom wall and keep everything, from your hair products to your pedicure needs, on the table.
You can even keep baskets on these stacks and fill them in with accessories like brushes, face wash bottles, etc., for even more space crunch! Doing this will also help free up the countertop space in your bathroom.
5.  Medicine Cabinet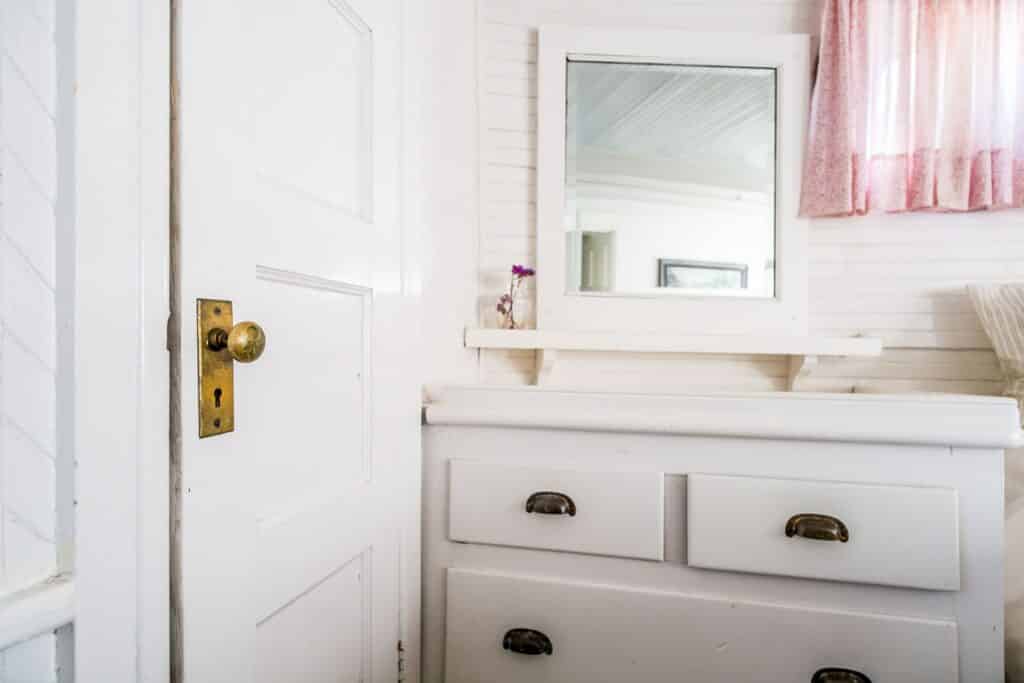 Surprisingly, you can never go wrong with a medicine cabinet. Medicine cabinets come in all shapes, sizes, and modern styles that can easily make your bathroom look top-notch and elegant and create efficient bathroom storage solutions.
This may seem like a little to a no-brainer, but cabinets are the most convenient way to save up some space in the bathrooms and clear it of clutter.
A cabinet can have as many drawers as you like, so you can easily designate them to different things. To avoid burning yourself after ironing your clothes or curling your hair, assign a particular shelf to the hot stuff.
This will help you to not end up with a burnt skin patch while going for your makeup. Go for handle-free drawers to make your bathroom look ultra-modern and chic. 
6.  Below-the-Sink Shelves
Don't have a big bathroom? Don't worry. There is a solution to every problem. If you lack wall space, you can always go for a wall-to-wall floating shelf below your sink instead! These shelves are very economical and easy to build, and you can add as many frames as the space below your sink can fit.
These vanity shelves are very useful in keeping things that you need quick access to while redying yourself in the morning, in front of the bathroom mirror, for every occasion.
7.  Trays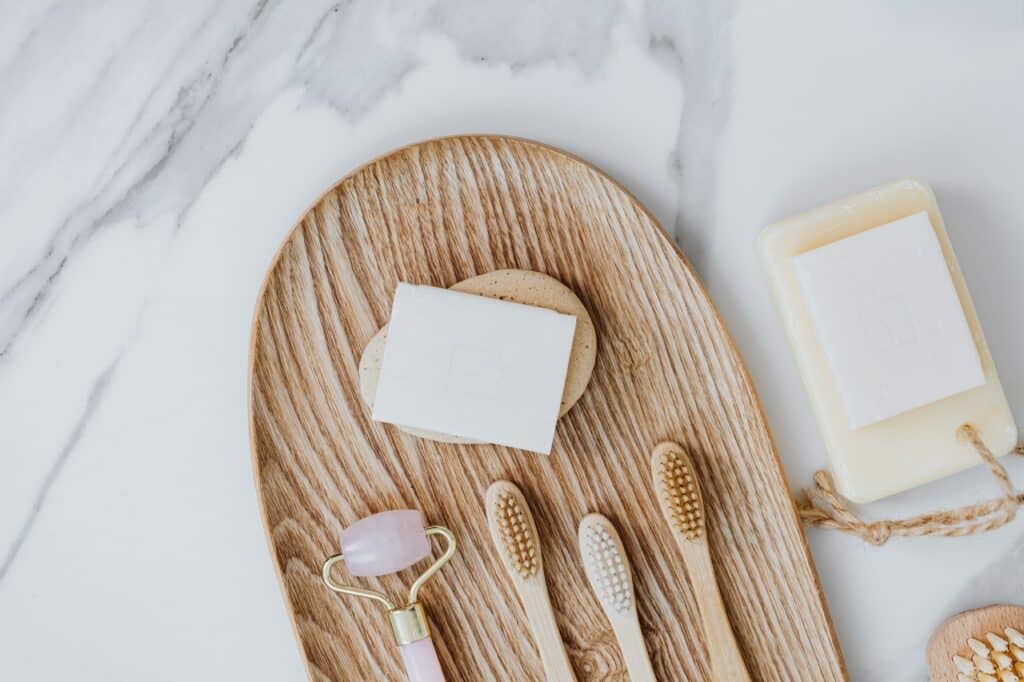 You can always tidy up your toiletries with trays. If your brushes, toothpaste, scrunchies, hand wash, and the likes are cluttering up your countertop, corral them with a tray and nicely arrange all the products on it to make your sink look appealing and more spacious.
 Your bathroom is one of the most used places in your home, and an untidy or in-need-of-repair bathroom will affect your day significantly. These minor bathroom storage solutions are not only going to elevate your mood but also impress your house guests and make your day-to-day life much more functional.