Home » How to Remodel a Laundry Room – 5 Simple Steps You Can Follow
How to Remodel a Laundry Room – 5 Simple Steps You Can Follow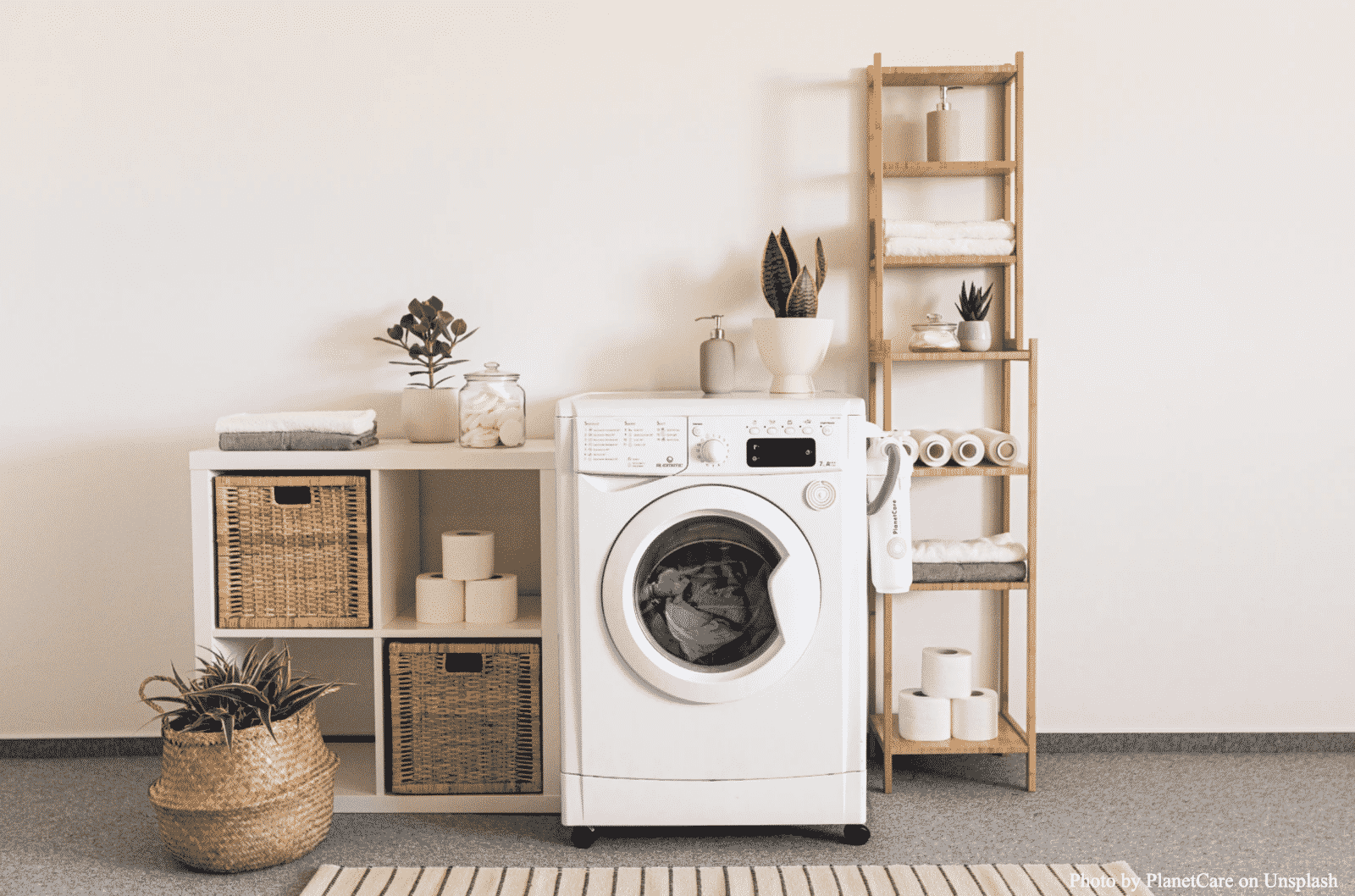 Almost indispensable for the normal functioning of a household, a laundry room is often an overlooked space, both at the design or remodeling phase. 
Sometimes, there is space limitation, and other times, different home improvements get priority over a laundry room. In short, the laundry space often receives the least attention, and with passing years, turns into a damp, gloomy place.
A laundry room is often an unplanned space – the meaning is, this space usually does not have any defined dimensions or layout. Generally, it is the leftover space after the design and construction of the house. 
Sometimes, even banished to the basement or the garage. The whole point is that a crucial space to a household (people may not notice, but they spend a lot of time there) deserves much more attention and care.
Let us help you remodel your laundry room, and create a functional space, looks pleasing, and truly reflects your taste.
Remodel Your Laundry Room From the Ground Up
Updating the laundry space doesn't only mean changing a few elements. There are several steps involved to revamp the whole environment completely. Take a look at the steps needed to transform your laundry space:
Step 1: Plan Your Laundry Room Remodel Project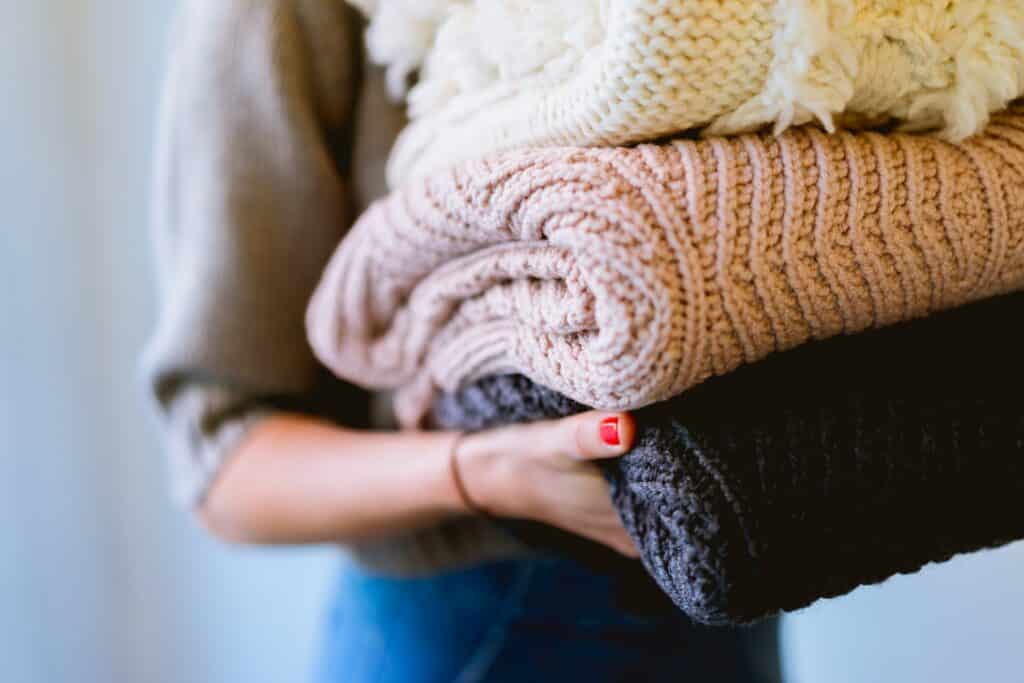 You must have a concise idea about your laundry remodel project. So, ask yourself, what do you want to achieve? 
Do you want to update the whole space, or are you simply looking to make it more functional? Consider the area – can you work efficiently within the given space, or do you need to shift a wall and add extra space? 
Or do you simply want to move your laundry to a different location? All these questions will inevitably help you pre-plan the work and save you from unseemingly bumps and surprises. 
So, take your time. Consider every aspect and plan accordingly so that the end result is to your liking and expectations.
Step 2: Define a Budget
Once you have the basic idea regarding the layout and design of your laundry room, you now have to define a budget that could help you realize the idea and make your laundry room stylish and functional. 
On average, a laundry room remodel costs about $5500. However, the actual price can fluctuate between $3000 to $ $10,000. This cost covers the storage units, mid-range appliances, and flooring and painting work. First, set a budget and then work accordingly to prioritize the remodeling work. Start with the more significant expenses, like appliances and flooring. 
Once you have covered the most pricey items, you can spend any leftover budget to enhance the looks and functionality of the room. 
You can also take expert's advice to better plan and spend your budget. Likewise, when deciding on appliances for your laundry room, work on several price ranges to see which one better fits your needs as well as your budget to save any extra expenses.
Step 3: Choose Durable Materials
Given the amount of water and moisture involved, not to mention all sorts of detergents that are generally corrosive, it is imperative to choose durable and sturdy materials. 
If you are thinking of redoing your laundry room floor, you better avoid hardwood or any material that is not very resistant to water. Instead, opt for durable, water-resistant materials like tile or linoleum. 
You can even pick the luxury vinyl coverings to spruce up the environment and give it an eye-catching look. Even high-quality laminates can be a good option. They can even mimic the looks of other more exotic materials like hardwood so that you can have an elegant-looking laundry room.
Step 4: Decide On Storage Options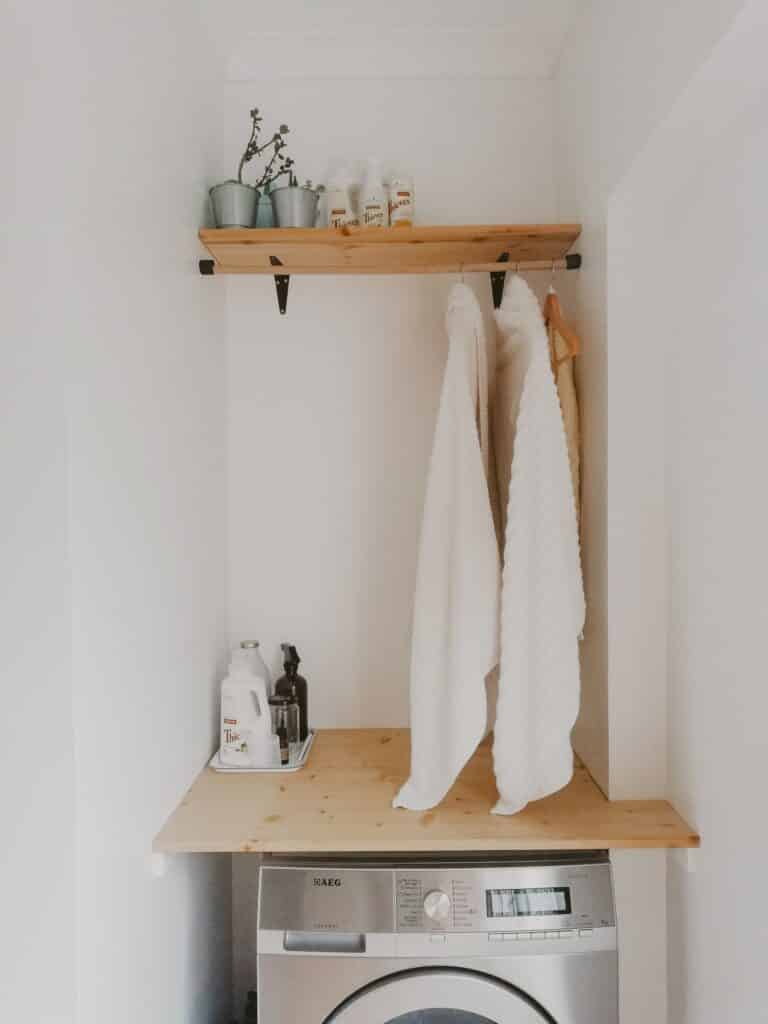 A laundry room, besides being a space for washing clothes, also serves several other purposes. The most common being the storage room. Vacuum cleaners, brooms, and several different cleaning products and appliances find their place in a laundry room. 
Therefore, while remodeling, think of innovative storage solutions for your laundry room. There are numerous storage options available for the laundry room. You can pick cabinets, open shelves, or you can even go for custom-made options. 
Companies that offer bathroom products also offer furniture dedicated to the laundry environment. You can find several custom cabinet makers depending upon the size and design. 
Additionally, you can also find multifunctional laundry storage furniture, which includes everything for washing, ironing, or hanging, and they can even fit in smaller spaces.
Needless to say, but similar to the flooring, choose storage units made of water-resistant and durable material. These storage units will better survive the moisture-filled environment of a laundry room.
Step 5: Carefully Pick the Laundry Room Appliances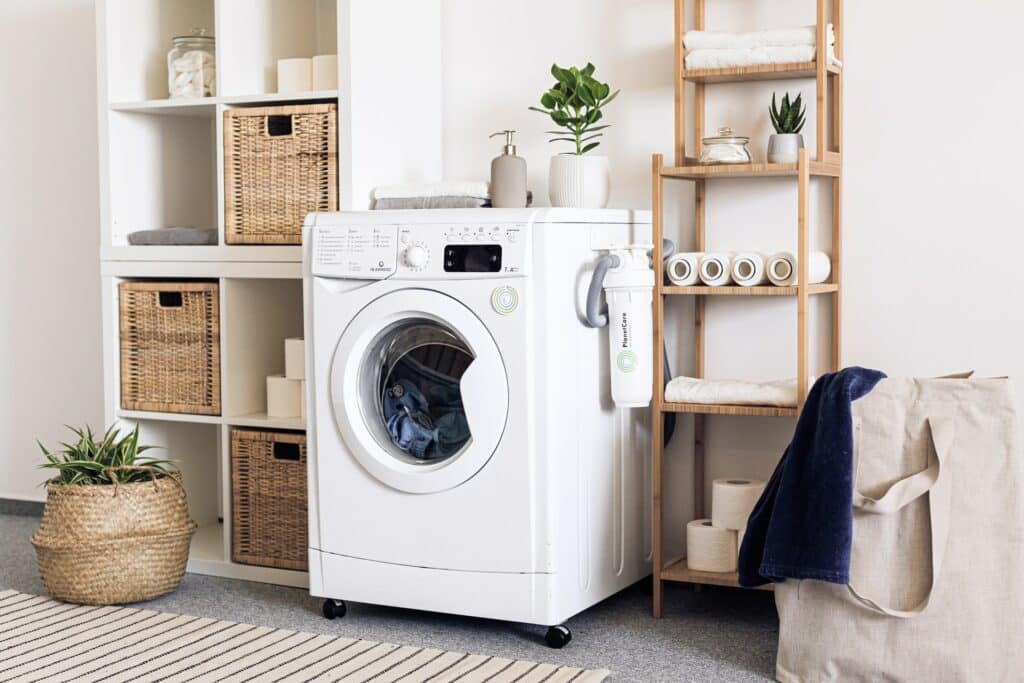 No remodeling project could be complete without replacing, few of the elements that define the space's meaning and purpose. In the case of a laundry room, these are usually washers and dryers. 
Most laundry room remodeling projects revolve around replacing these two elements. However, it needs serious consideration. Ask yourself, do you want to replace the items, or could they still function smoothly for a few more years. 
If you are aiming for new appliances, you have to consider another factor – do you want a side-by-side configuration or a stacked-up combo of washer and dryer. You will simply need more space if you want a side-by-side setup. If you have a small laundry room, it may not work well. Remember that making the right decisions will help increase the value of your home as well.
Additionally, you will also have to decide about the front-loading or top-loading washer. If you ask us, we will say front loaders are definitely more functional and efficient. 
Similarly, appliances come with all sorts of price tags and ranges, from economy to premium. You should pick the one that is within your budget and also comes with enough features to function smoothly while at the same time being durable enough to bear the humid environment efficiently.