What Is A Pergola And The Best Ideas For Your Inspiration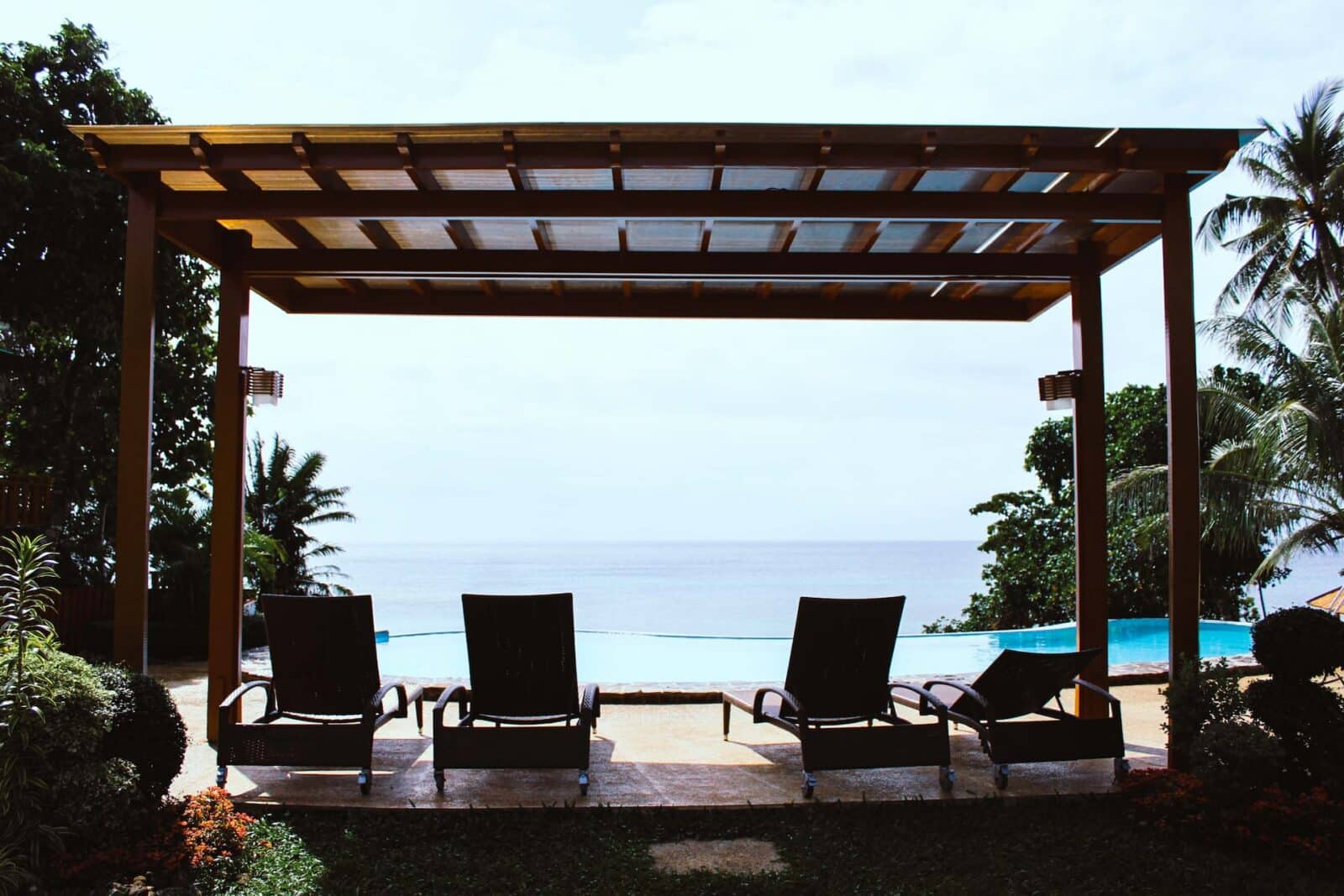 A pergola is an outdoor structure that can either be freestanding or attached to a house. It consists of columns and posts that support beams and a roofing grid. Pergolas act as a shaded outdoor area. They are typically built in a garden, patio, roof deck, or even next to a pool where shade would be most needed. 
Pergolas are typically for lounging or dining. It can be used to do yoga, paint, meditate, read, etc. You can, however, use the space as you see fit and design it as such. 
What is the Difference Between a Pergola, Gazebo and Carport?
In comparison to a gazebo, pergolas differ significantly. Gazebos are designed to have a closed roof with a raised platform and are generally circular. Pergolas can have an open top, rectangular dimensions, and no platform. 
Where carports are concerned, they serve as more of a protective function for cars. On the other hand, pergolas are far more decorative and are made to shelter people. 
Pergolas are a beautiful addition to any home. They are a functional yet aesthetic structure. With a good solid base of columns and roof frame, you open yourself up to the lovely design world of pergolas. 
9 Pergola Ideas to Give You Inspiration
Cedar Wood
What better way to compliment the outdoor beauty of your backyard or garden than with a cedar wood pergola. Cedar wood is an excellent building material to use for outdoor settings. It's incredibly sturdy, weather-resistant, warp-resistant and mildew resistant. Bonus points are its lovely cedar scent repels bugs.
Corner Pergola
You don't need a vast amount of space to build a pergola. Whether you're looking for deck pergola ideas or backyard pergola ideas with limited space, you can build a corner pergola. A corner pergola maximizes limited space. 
Flowy Pergola
The whimsy of sheer billowing curtains is a great option for modern pergola ideas. Mount them throughout your pergola or tie them up against the beams. Either way, adding curtains to an outdoor pergola creates a mini oasis right in your home. 
Additionally, you can drape cloth at the top of a pergola instead. 
Vine Covered 
Vines add that fairy-tale garden vibe to your pergola. Add to the functionality of a pergola's support beams by using them as a trellis to grow vines. Vines are also a beautiful way to unify the pergola's structure with its outdoor settings. Bougainvillaeas, Bower Vines, and Chinese Jasmine are gorgeous and fragrant options that will take well to growing up a pergola. 
Grecian Pillar 
Classic and intricate, use Grecian pillars to support your pergola roof. They make for an excellent statement piece on their own, especially when paired with a wooden roof. 
Bamboo Lattice Strips 
Using bamboo lattice strips to create the roof of your pergola is an affordable and beautiful way to create more privacy. Bamboo is affordable, accessible, easy to work with, and promotes airflow. Additionally, the natural bamboo wood adds its own distinct zen vibe. Perfect for a pergola you would want to use as a quiet space to retreat. 
Go With Gray
Opting for a gray pergola creates a soft and calming space amidst the more vibrant colors of nature. The color gray has excellent neutrality, making every other color sparkle. A gray-colored pergola amidst a green backyard, a blue pool, or brown wood has a calming subtlety without looking washed out. 
Rooftop Pergola
Rooftop pergolas fit right in with the natural line of a rooftop. A good example of modern pergola ideas is one placed on the rooftop. Go for clean lines with a natural wood finish to keep it looking sleek and modern. 
Floral Roof 
Add flower boxes just below the beams of your pergola to create the dreamiest setting. Flowers are unmatched in adding natural vibrance to any space. Opt for perennial flowers that thrive in full and direct sunlight. As lovely as flowers are, you want to select ones that are easy to maintain and won't fade from too much sun. Flowers such as a blanket, purple cone, black-eyed Susan's, daylilies, and peonies would do well in a pergola flower box. 
See Also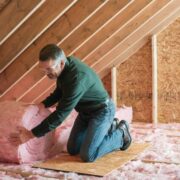 What To Expect When Looking At How To Build A Pergola
There are different factors to consider when building pergolas. It would be best to decide what material you want to use, what fixtures you'll add on, what function it will serve and where in your home you'll be building it. 
All pergolas have the same base structure: support columns, roof beams, and lattice strips. Here is a quick run-through of what you can expect when building a pergola. 
Pergolas require a lot of measurement prep work to ensure that everything that gets added on fits. This makes the job faster. 
Building a pergola typically starts with mounting the support posts. These support posts are fortified with shims. The support posts act as the base foundation for the columns. Once the support posts are in place, the pergola column follows.
Once a pergola base is set, the roof is what's worked on next. The support beams are placed on the columns and mounted down. The lattice strips are what come last. These are attached to the columns. 
It's important to note that although considered a simple structure, pergolas need to be sturdy for obvious safety reasons. It needs to be able to weather the constant outdoor exposure. Doing a quality DIY job or hiring a contractor is essential if you want one that lasts and one that you can confidently lounge in. 
Wherever you build your pergola and however you design it, know that it's a beautiful extension to any home.