Home » Kitchen Paint Color Ideas – Best Options for a Quick Fix
Kitchen Paint Color Ideas – Best Options for a Quick Fix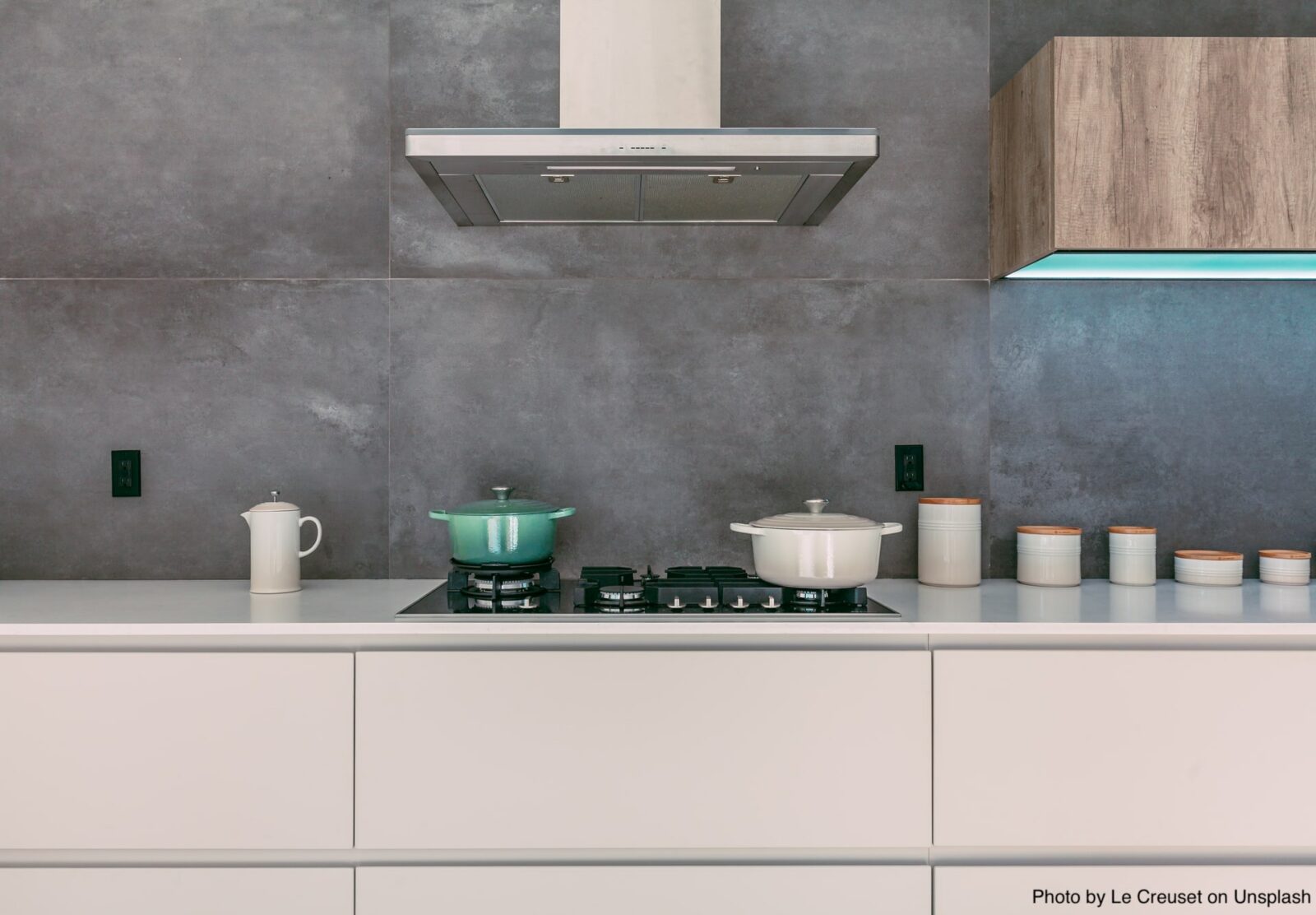 A kitchen that needs a makeover does not always have to go through the tiresome process of remodeling, reconstructing, and renovating. A brush and a can of paint can do wonders and add the oomph you have been waiting for! Adding a new range of colors is the best way to spice things up in the kitchen and spruce up the vibe with these kitchen paint color ideas.
However, choosing the right color that suits you can be considerably time-consuming and frustrating. There are so many colors to choose from that it is tough to settle on one or two. 
The good thing is that after years and years of research, designers have realized that there are only certain colors that suit specific rooms and come up with some excellent options for your kitchen's makeover.
Choosing From Kitchen Paint Color Ideas
The colors that you apply in your room should suit the mood of the room. Colors such as grey, red, yellow, white, blue, and green help elevate the kitchen's interior décor. Each of these shades plays a different role and set a different mood, but there is one thing they agree upon, they all bring a sense of warmth and welcoming space in the kitchen.
Irrespective of whether you are a light-hearted pastel person or someone who loves a splash of vibrancy, here are a few kitchen paint color ideas for your next kitchen makeover that you are simply going to love!
Hues of Blue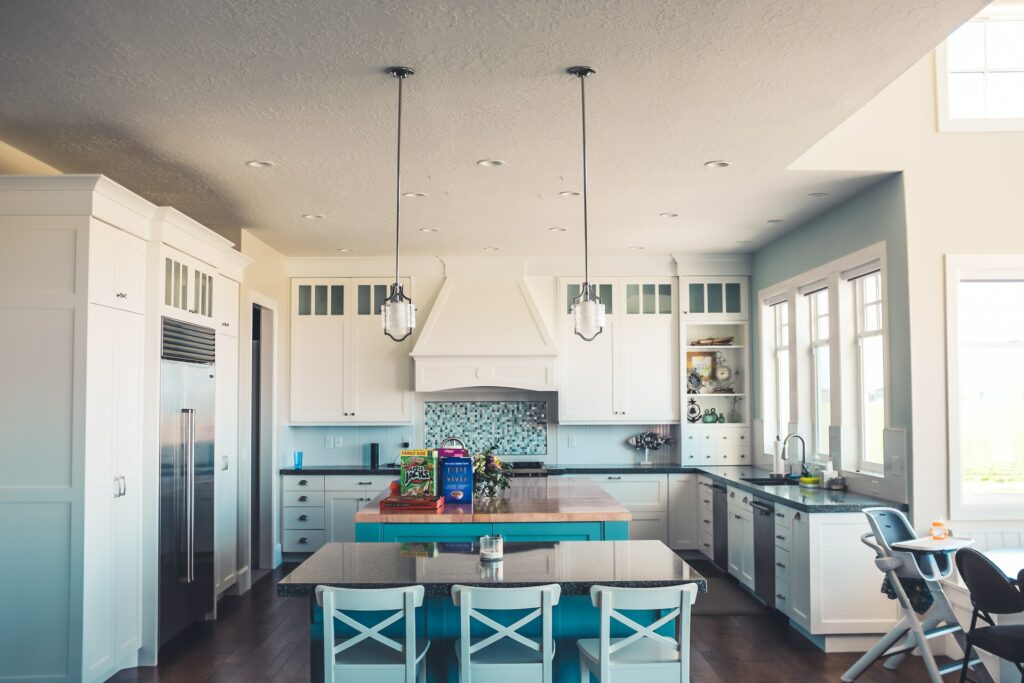 There are more tones of blue than you think there are. True Blue, Midnight Blue, Pale Blue, Bright Blue, Marine Blue, Baby Blue, and this list goes on. However, any shade of blue goes exceptionally well in one's kitchen. 
Different shades of blue have different roles to play in the kitchen. It is quite a refreshing color and can sometimes feel too powerful when used over the top.
If you are going for the lighter shades of blue, such as pale blue, baby blue, bright blue, etc., you can happily cover your walls, the cabinets, and even the ceiling. The lighter blue shades give a crisp and clean look to the kitchen. 
However, if you are going for the darker hues such as marine blue, midnight blue, etc., it would be best to adhere to one wall accent and add hints of gray, white, and other neutral tones throughout the room to balance the overpowering and color.
Crimson or Wine Red
Red is a highly versatile color and ranges from pink to maroon, or maybe more. People believe shades of red stimulate the appetite and are an excellent choice for the kitchen. 
Crimson Red or Wine Red is an extremely intense color for a room, so if you are feeling venturesome and want to experiment with your kitchen, then these are the colors for you.
This warm color palette brings a very vintage vibe to the kitchen if paired with patterned wallpapers. So if you are going for the crimson, paint your kitchen cabinets and vanity and attach gold handles to them. This will help in giving your kitchen a traditional and authentic vibe. 
But if you wish to go for a contemporary modern look for your kitchen, you can pick the high-gloss wine red shade and pair it up with hints of white. This robust color gives your kitchen the depth and glamor it needs.
Gray and White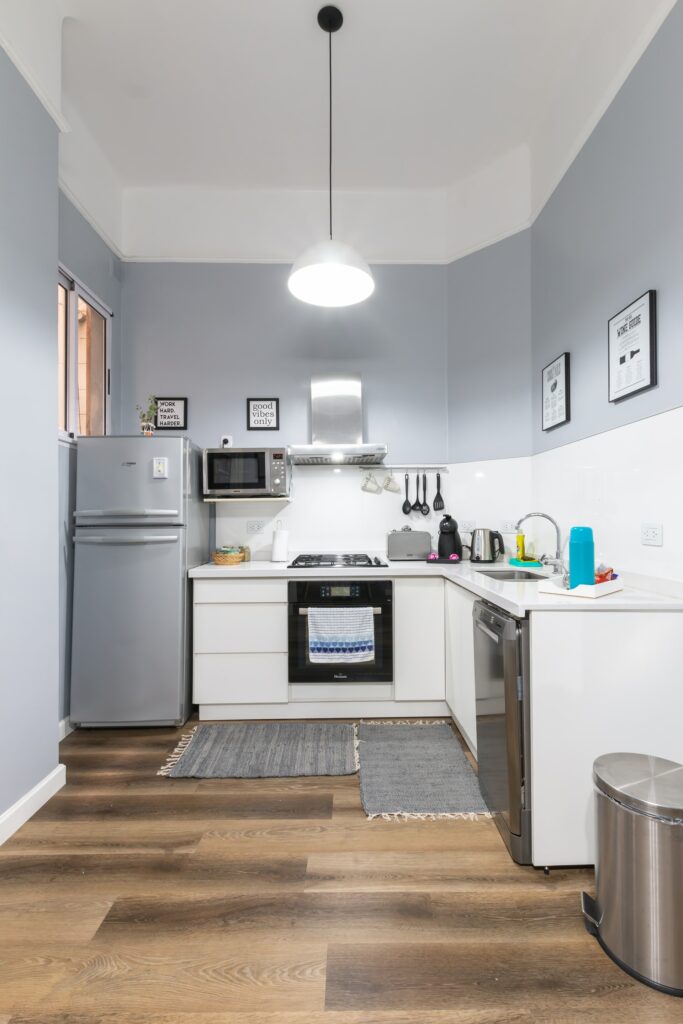 Your kitchen is one of the first places in your house you go to while starting your day. So don't you think it should be a place that should enliven you? White is a very energizing color and makes the kitchen look very fresh and clean, just like you want to see it in the morning. 
A fresh white backdrop with steel gray or pewter gray cabinets and wooden shelves in the corner can give your kitchen a very modern farmhouse vibe. The white and gray color combo is both neutral and chic and is therefore very popular among homeowners.
Yellow Kitchen with Wooden Furniture
Like a ray of sunshine, yellow can uplift your mood and brighten up the kitchen. Yellow is an incredibly eye-catching color and can help stimulate your sleeping cells in the morning when you enter the kitchen. 
It is also known to be a happy color that can calm your nerves and create a soothing effect on people. Some even believe it to make people hungry! Yellow is an excellent option for a small kitchen and makes space look bigger and brighter.
If you plan on going with this shade, make sure that you do not paint your entire kitchen in this bright color. Make a shiny statement by opting for a glossy lacquered backsplash, and pair it up with shades of gray or white in the other parts of the kitchen. This will help cheer up the kitchen mood. 
Or you can go for sunshiny bright yellow cabinets and coordinate it with pale wooden walls and a white countertop. This will add charm to your kitchen.
Modern Matte Black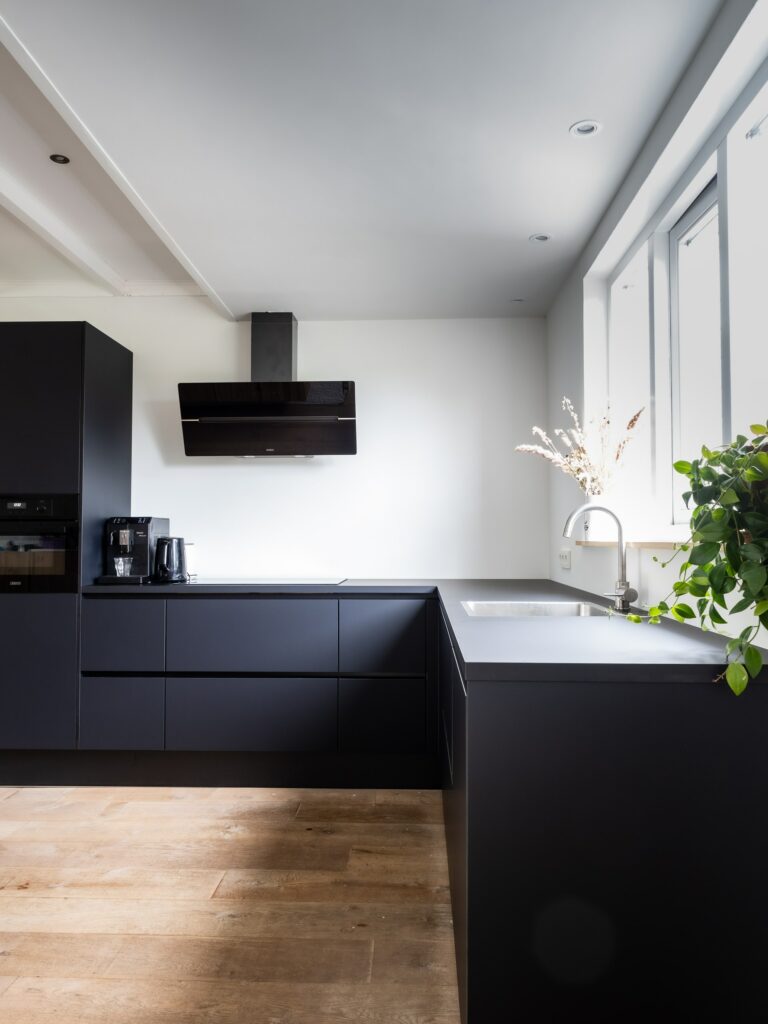 There is nothing more ultra-modern color idea than Matte Black. This color makes sure to leave a lasting impression. Painting your cabinets, cupboards, and vanity in this matte black color, pairing it with steel gray or white, and watch your guests get awe-struck when they walk into your kitchen. 
If you are going to color your overhead cabinets with this color, do not forget to cover the bottom of those cabinets with a gold mirrored material.
Pastels
The last one of the kitchen paint color ideas is Pastel. Pastel colors include coral, baby blue, blush pink, pale yellow, cream, etc., giving your kitchen a very minty fresh feel. If you do not wish to go for any dark and bold with your kitchen, it would be best to stick to these bubbly and quirky colors. 
They create a pacifying effect and have an exceptionally gentle and sweet personality. Pastel colors are your best option if you want your kitchen to reflect the inner you.