Home » How to Pack For a Kitchen Remodel: An All-Inclusive Guide
How to Pack For a Kitchen Remodel: An All-Inclusive Guide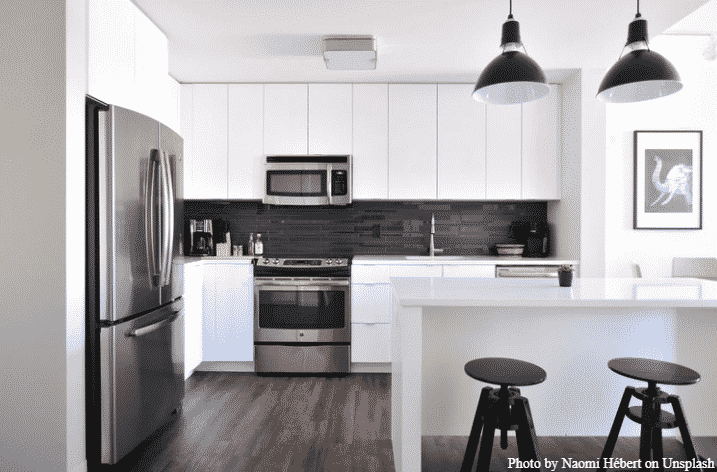 A kitchen remodel can be very extensive as well as a disruptive process. Therefore, it takes a good deal of preparation before you can dive into implementing different kitchen remodeling trends. You need to figure out how to pack for a kitchen remodel before beginning the process.
Once you have planned and scheduled the kitchen remodel, you need to start clearing out your kitchen one by one to not lose out on anything during the remodeling process.
But packing can be a daunting process. Removal of things and packing them up in boxes and wraps to make your kitchen ready for renovation can take up a lot of time and energy. And storing delicate utensils is another task. 
You need to find the perfect way to store your silverware and glass dishes, what to keep aside and what to keep handy, etc. Here is a guide on how to pack for a kitchen remodel for your reference to make your kitchen remodeling process more comfortable to start with!
Everyday Items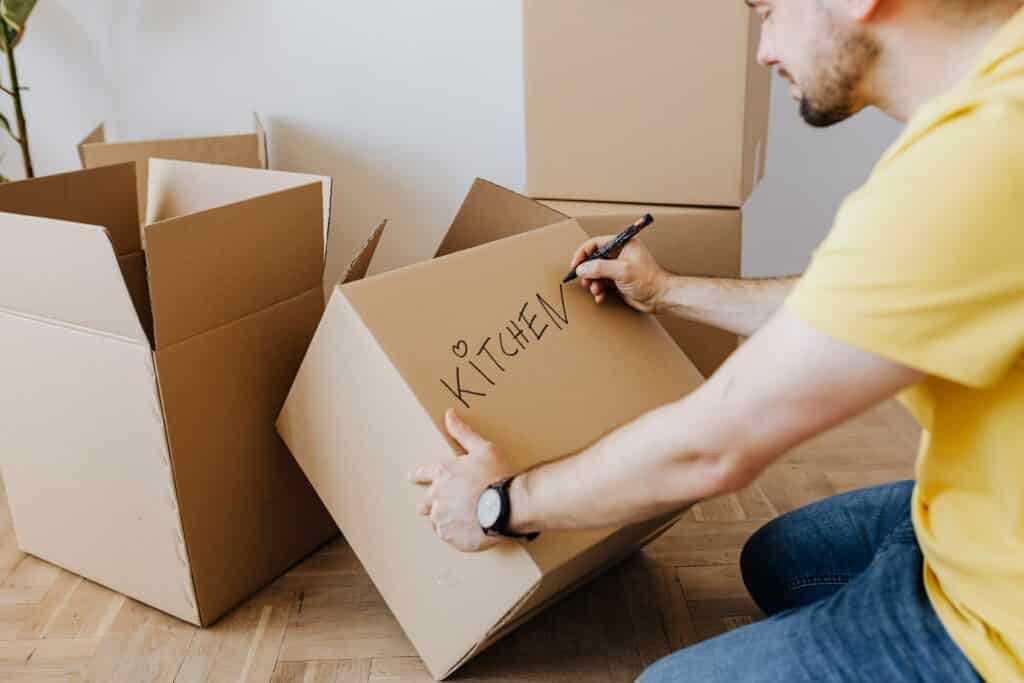 First things first. You need to make a list of all the things that you use daily. Before starting to tear down everything, remove your daily used items such as your utensils, coffeemaker, mugs, glasses, and juicer, and place them in a box. Label the package as "everyday items" and keep it aside, not in the storage.
This way, you are keeping these items readily available whenever you need them without having to put yourself through the pain of looking through several wrapped up boxes for something you are going to need daily. If you have anything that you use rarely, store it away in the basement or a closet.
Clear off Cabinets and Countertop
Clear off everything on the cabinets and countertop in the kitchen, categorize them, place them in boxes, and mark those boxes accordingly. As you fill those boxes, keep aside anything that is chipped, cracked, or overused, and later donate or discard them. Suppose you will be remodeling the kitchen cabinets or repainting them. In that case, it is indispensable for you to remove everything that is within or above it to avoid any damage to it.
Remove Wall Decorations
Whether you plan on implementing a new kitchen color or going for a complete makeover of the kitchen, you need to remove any paintings or wall decorations hung up on the kitchen walls.
During the remodeling project, a lot of dirt and dust can accumulate on the wall decorations, and therefore, you must remove it, wrap it up well, and keep it aside to hang it later once you have refreshed the walls.
Remove All Papers
Kitchens have many unwanted things such as newspapers, bills, school papers, etc., that have no point being in the kitchen. These things belong on an office desk, and if you do not have one, and you wish to do your work in or near the kitchen, get yourself a separate desk or table for sorting the mails and bills in the kitchen. You can move this table out of the kitchen into a connected or nearby room when your kitchen goes into remodeling.
Wrap Up the Utensils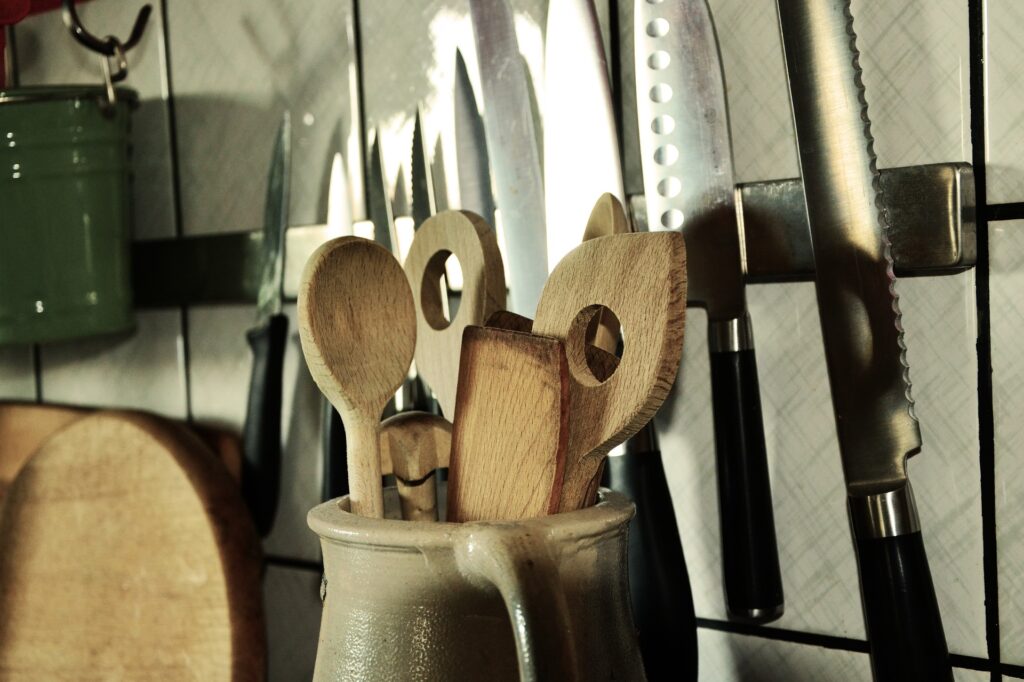 The next step in this guide on how to pack for a kitchen remodel is to wrap up the utensils. The best way to store all your utensils, glassware, and silverware is in the organizer, and later wrap it up in plastic wrap. Store the knives in containers that have a strong lid and cannot open easily. You can even store your utensils in gallon-sized bags, but that is not as safe as plastic wraps.
Disposable Dishware to the Rescue
When you are remodeling your kitchen with new ideas, you may have to move to another set of dishware. Using your ceramic or stainless steel dishware may need you to keep washing it and storing it, and there are chances of it breaking, too, without a dining table to have it on. 
So if you do not want to be going in and out of the kitchen a lot, it would be best to get disposable plastic or thermal dishware. You can use them one time and throw them away with no problems with washing them. Store away your permanent utensils till your kitchen is back on track.
Store it up
Once you have plastic wrapped everything and packed them up in boxes, scotch tape them. Make a list of the things you need immediately and daily and the things you can store away for a while. While you are taping the boxes, make sure you label them appropriately. If it says "everyday use," keep it handy. And if it is utensils or anything that you can replace with temporary disposable plasticware, store them away in your basement or storage room till the remodeling process is over.
Move the Fridge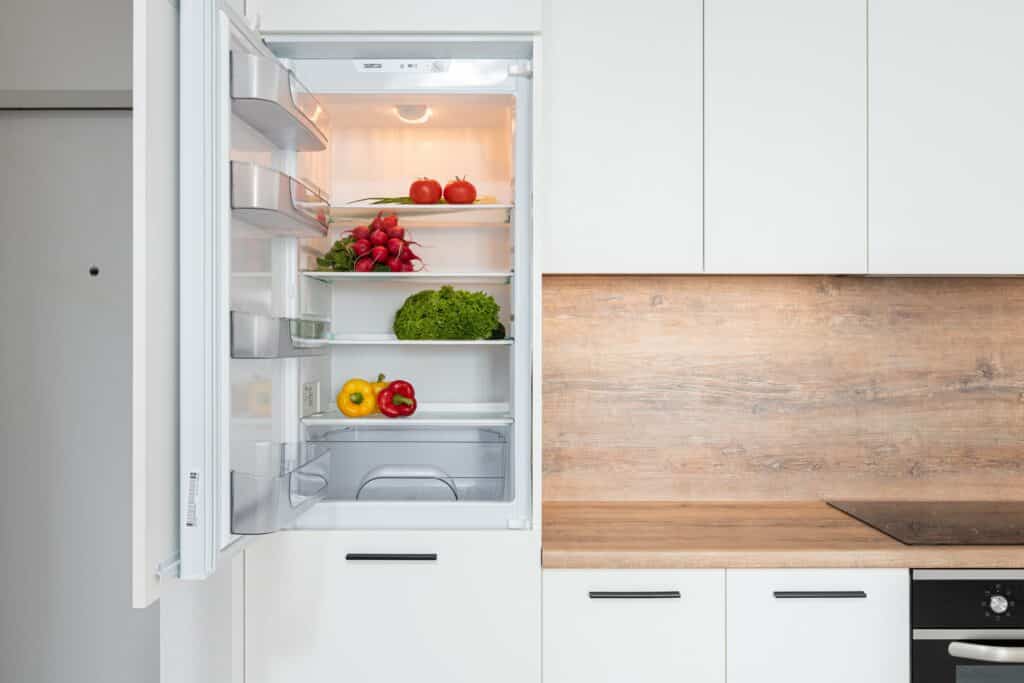 This guide's last step on how to pack for a kitchen remodel is to move the fridge. It is a two-person job to move around the refrigerator from the kitchen to someplace else in the house. You can either fit the fridge somewhere in the hall, a room or in the basement.
Try to keep the refrigerator in a place where you can plug it in and continue to use it. You may or may not remove the food that you have inside the fridge. However, if you are carrying the fridge up or down the stairs, try to keep it as light as possible.