Home » Cost of Kitchen Backsplash
Cost of Kitchen Backsplash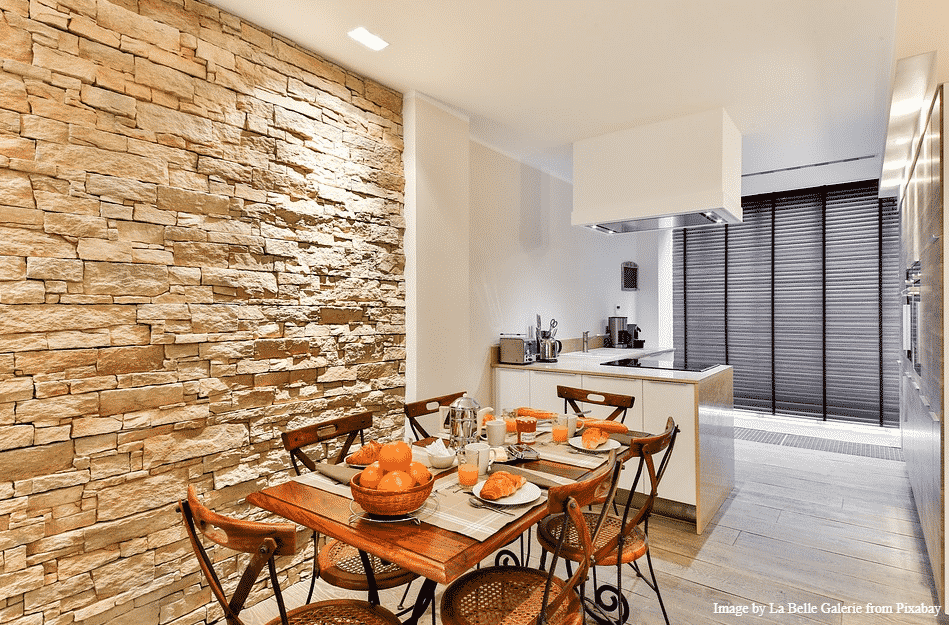 A new kitchen backsplash can give your kitchen that new and fresh look. It does not make you go through the entire kitchen remodeling process that is burdensome on you and your pockets! The cost of kitchen backsplash varies based on many factors. However, it gives an excellent finish to your kitchen and makes it look smart and spruced up.
The kitchen backsplash may not look like an essential element of the kitchen. But it can influence the entire look of the room. A worn out and old kitchen backsplash can considerably bring down the whole vibe and aura of the room, making it look and feel dull and uninviting.
A decorative and renovated kitchen backsplash can elevate the room's energy through its variety of colors, designs, and materials. Many people go for materials such as ceramic, quartz, stainless steel, granite, marble, wood, and designs such as cast epoxy, wallpaper, and recycled wood, which affect the kitchen price backsplash.
Here is a detailed guideline on the cost breakdown of all factors affecting the cost of kitchen backsplash to make things simpler. 
Cost of Installation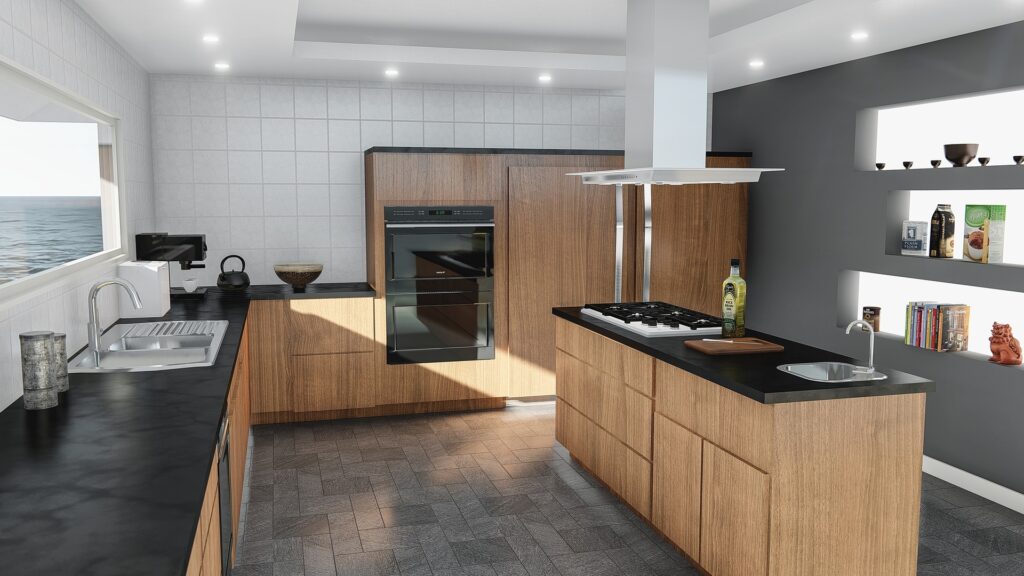 The average labor cost to install a backsplash in the kitchen is around $40 to $60. Peel and stick installations are cheaper since they are more comfortable, and you can even do it yourself. Backsplash materials with detailed designs will cost you more.
Elaborate patterns such as mosaic or herringbone may cost you a little extra. They require substantial time and effort from the professionals who install them. Labor costs can go up to $100 per hour, depending on the contractor and the labor work that goes into the installation process.
Factors Affecting the Cost of Kitchen Backsplash
The total average cost of installing a backsplash can go up to $1000. The cost depends on several factors and can go as low as $450, or as high as $1500, considering all factors.
The factors affecting the cost of kitchen backsplash installation are:
How many tiles you use for the backsplash– The amount of tile you use is majorly going to affect the cost of installing the backsplash. The cost per square foot is different for all materials, and the overall price will depend on that.

The complexity of the material- The pattern, cuts, angles, and the area it needs to be fit in affects the cost of installation.

Material and Finishing- The material you pick will tell how much you need to shell out of your pocket since all materials' price is different, depending on their qualities. The finishing on the backsplash can also primarily affect the cost of kitchen backsplash.

Installation costs- The cost of your new kitchen backsplash also depends on who installs it, you or a professional.
Different Materials Used for Backsplash with their Costs: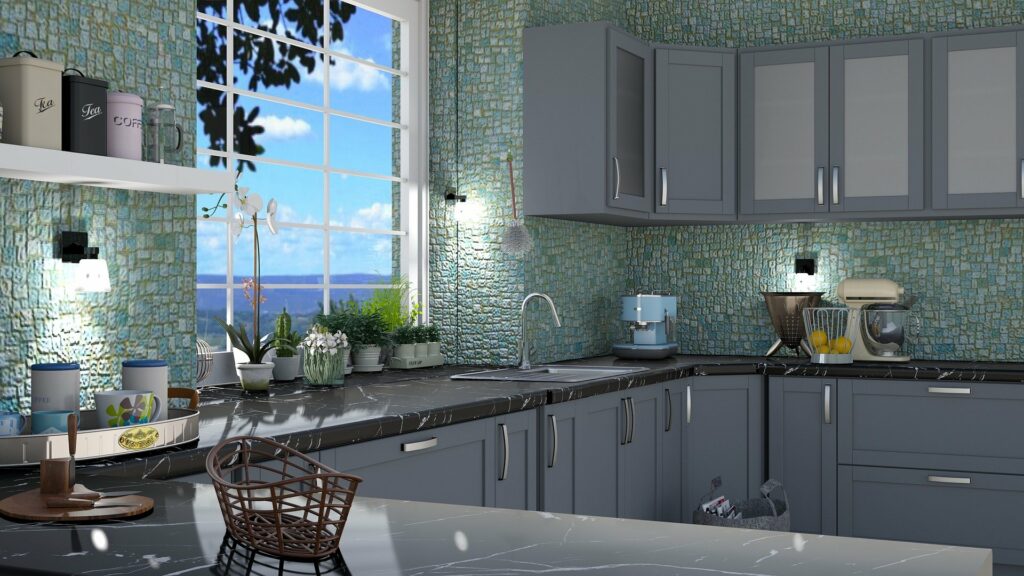 The installation cost of kitchen backsplash per square foot ranges between $10 and $40. The material you choose to install will affect the overall cost significantly. A few materials that are very trendy and prevalent at the moment, along with their process, are given below:
Stone
Stone tiles, such as granite, quartz or marble, are high-end materials that may cost around $7 to $10 per square foot. These materials are a little overpriced for some, and the cost to install these materials is $30 per square foot. 
These stones are natural stones that are more reliable than the others and are heat and water-resistant. They do not get easily damaged or worn out and can sustain in different environments too. All these qualities make the cost of these tiles higher than other materials.
Ceramic
Ceramic is relatively cheap but does not look so. And therefore, many people prefer to install it in their households. Ceramic is suitable for high friction areas and is great as a kitchen backsplash material. It will cost you around $2 per square foot, and its installation may cost about $25 per square foot, which makes it the most inexpensive material out of all.
Ceramic is easily maintainable, easy to cut, and highly durable. It is a worthy option for uneven corners and needs to be cut carefully or spaces with numerous wall fixtures.
Glass
Glass can be quite expensive, much more than any other material. The cost of glass is between $7 and $30 per square foot, and the cost to install glass is around $32 per square foot. So if you want a glass backsplash, ensure that you keep your budget high and flexible.
Glass gives your kitchen an incredibly sleek and modern look, making it an excellent choice for your backsplash. It has designs and patterns that are pre-assembled and also many varieties for you to choose from.
Stainless Steel
If you think the glass is expensive, you should take a look at stainless steel. This material can cost you about $20 per square foot, and the installation cost for it is around $36. It is advantageous for you to get stainless steel since it is effortless to clean and makes an excellent state of the art kitchen. However, stainless steel can lose its sheen over some time.
Hidden Costs During a Kitchen Backsplash Installation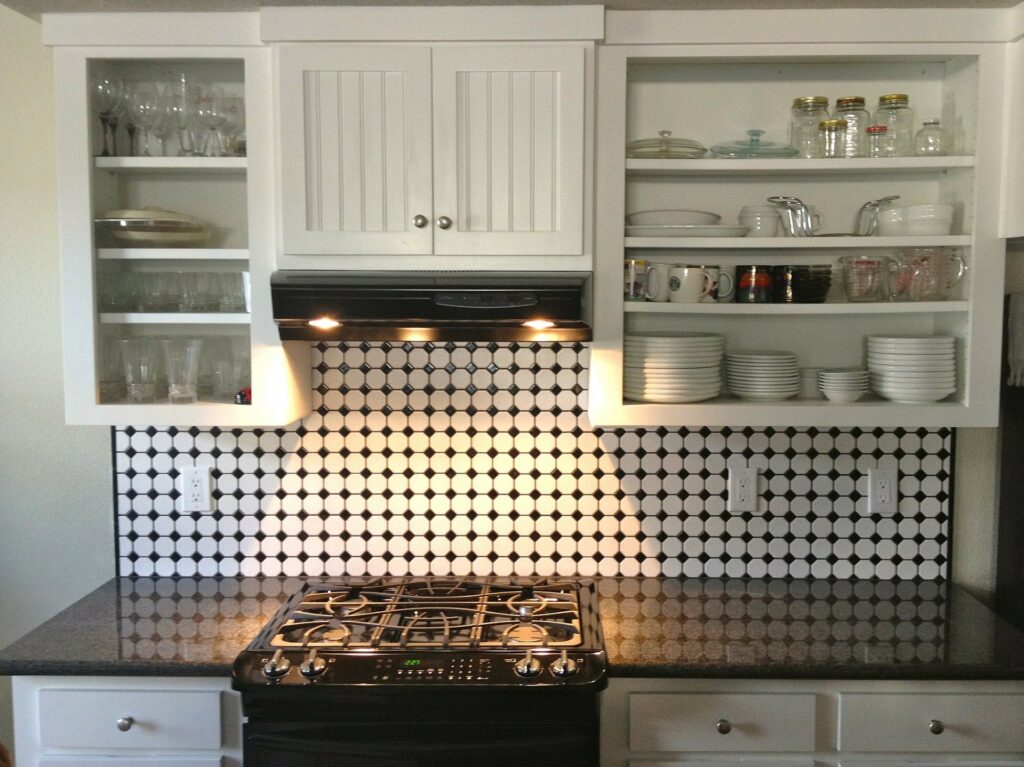 When going with new kitchen backsplash trends, there are many unforeseen or hidden costs that may arise during the process. The contractor can bring up several new and unexpected charges such as:
Moving the electrical outlets

The complexity of the design and pattern of the material

Changing the cover plates of the outlets

New or moving old under cabinet lightings

Repainting around the kitchen backlash

Applying waterproof or sealant coatings to a porous backsplash such as wood or wallpaper

Alteration of the countertop to accommodate the backsplash