Home » Kitchen Backsplash Materials: Which One Should You Choose?
Kitchen Backsplash Materials: Which One Should You Choose?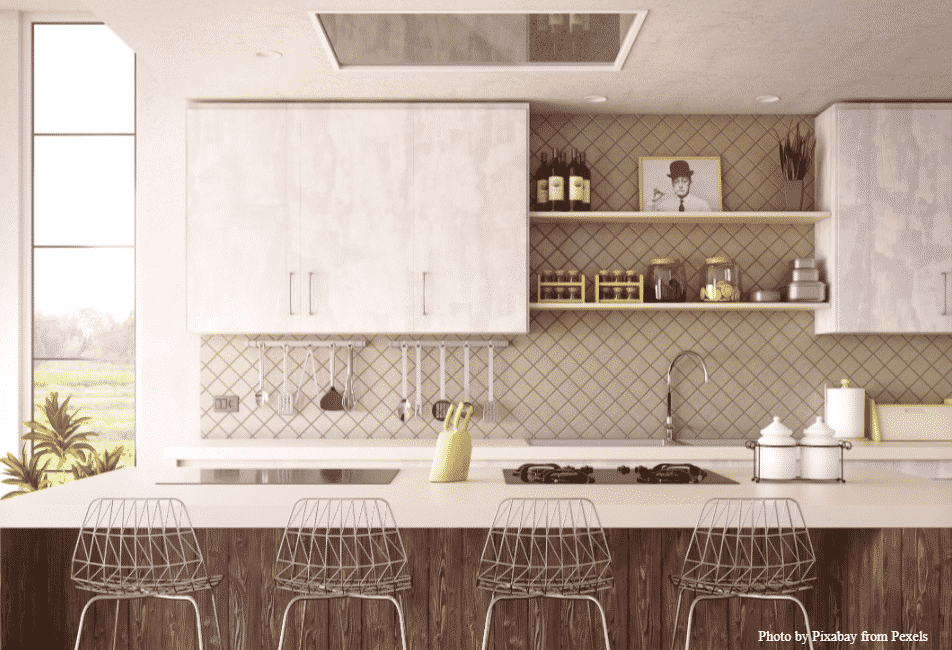 When it comes to choosing the right kitchen backsplash material, you have to look at the bigger picture. To begin with, you need to understand the purpose of kitchen backsplash materials. Simply put, the kitchen backsplash is to protect the wall from splashes that might damage the area.
However, there's more to kitchen backsplashes than just functionality. Modern kitchen design trends put the focus on design cohesion as well. As a result, a kitchen backsplash ends up being a focal point for any kitchen too.
You also have to take both design and function while deciding between kitchen backsplash materials. As the decision can be confusing, it helps to have an idea of what is popular these days. We present to you our top picks for kitchen backsplash materials.
Tile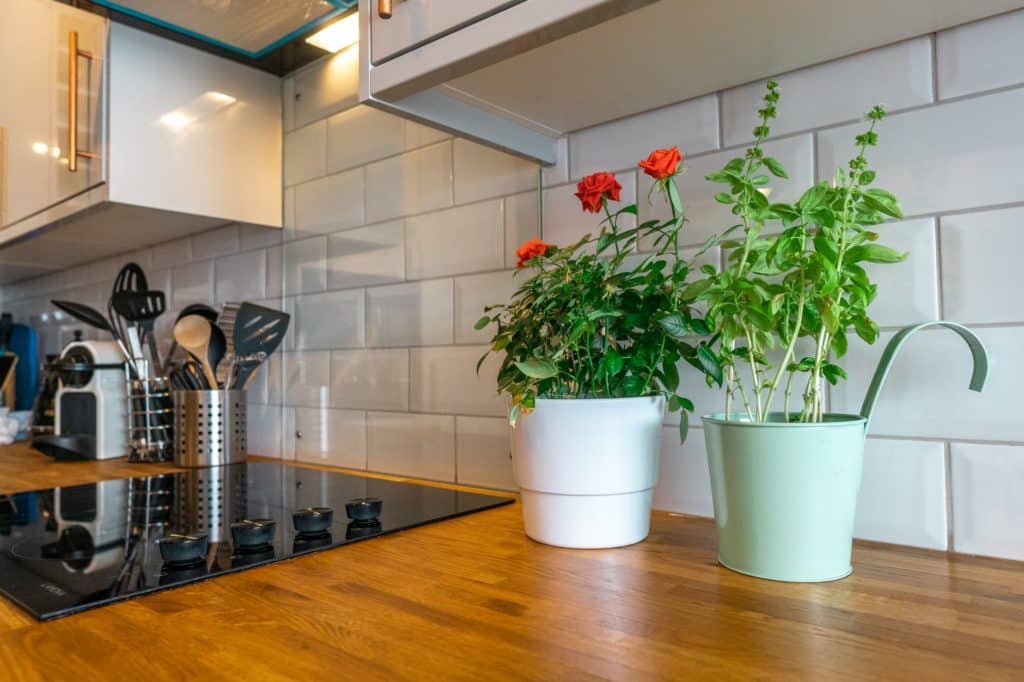 Tiles are among the most popular choice for kitchen backsplashes. The main reason for this is the sheer variety of tiling available. You can choose from porcelain, ceramic, glass, travertine, and other options.
Similarly, there are also several options available within each type. For instance, you can choose between different textures, colors, sizes, and patterns based on your taste and design theme for your kitchen.
On the other hand, you also have to consider the functionality. Tiles are heat and scratch-resistant, thus making them a top choice for homeowners.
Granite
Granite has long been a popular choice for kitchen countertops. However, more and more homeowners are now using granite for the kitchen backsplash as well.
The reason for this is simple: granite is a great material. As a backsplash, granite is sturdy, beautiful and adds a luxurious touch to any kitchen.
However, even though granite is pretty sturdy, it is still a naturally porous material. This means that you will need to 'reseal' it every year to maintain it.
Marble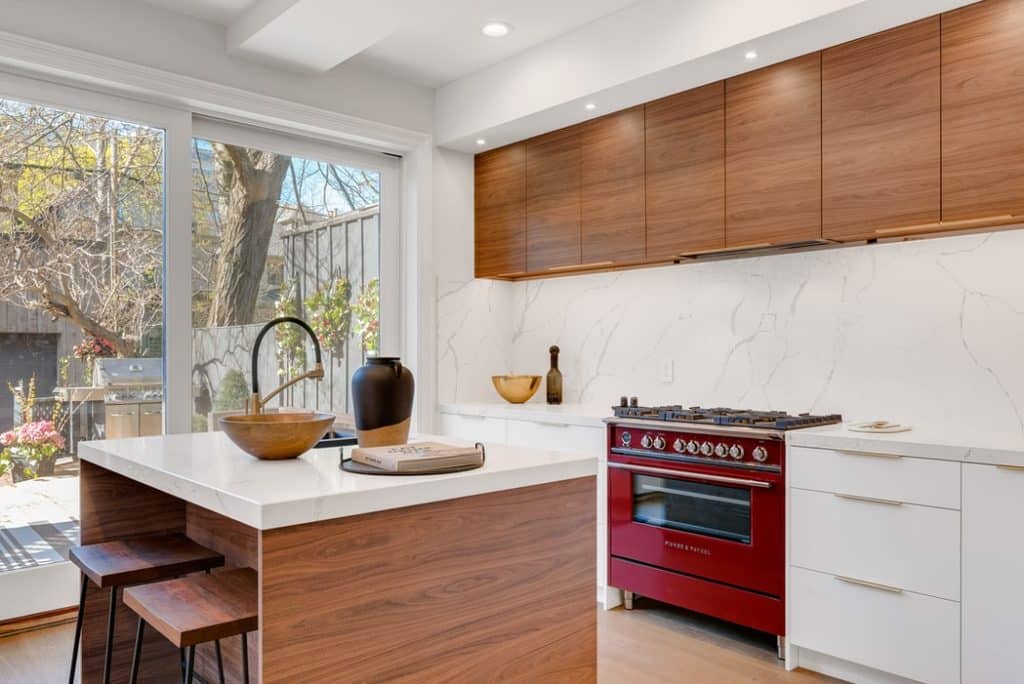 You cannot talk about luxury and leave marble out. Marble is considered to be among the most luxurious kitchen backsplash materials of them all. If you are remodeling your kitchen and want a white theme, you might choose a marble countertop or use marble in one way or another.
To add to this, a marble backsplash is a perfect way to complement other fixtures in your kitchen. Using marble slabs is perhaps the most neutral and subtle way to make the kitchen backsplash a focal point in your kitchen.
Stainless Steel
Stainless steel has been used in restaurants and professional kitchens for a long time now. However, it is becoming increasingly popular among homeowners as well.
One of the main reasons behind this is that it gives the kitchen a modern and industrial look. Every homeowner wants their kitchen to stand out, and a stainless steel backsplash helps you achieve just that. Similarly, it also blends seamlessly with appliances and fixtures like the refrigerator, sink, and stove.
However, stainless steel is prone to scratches, dents, and oil stains. If you want to install a stainless steel backsplash, you must prepare yourself for continuous cleaning.
Reclaimed Wood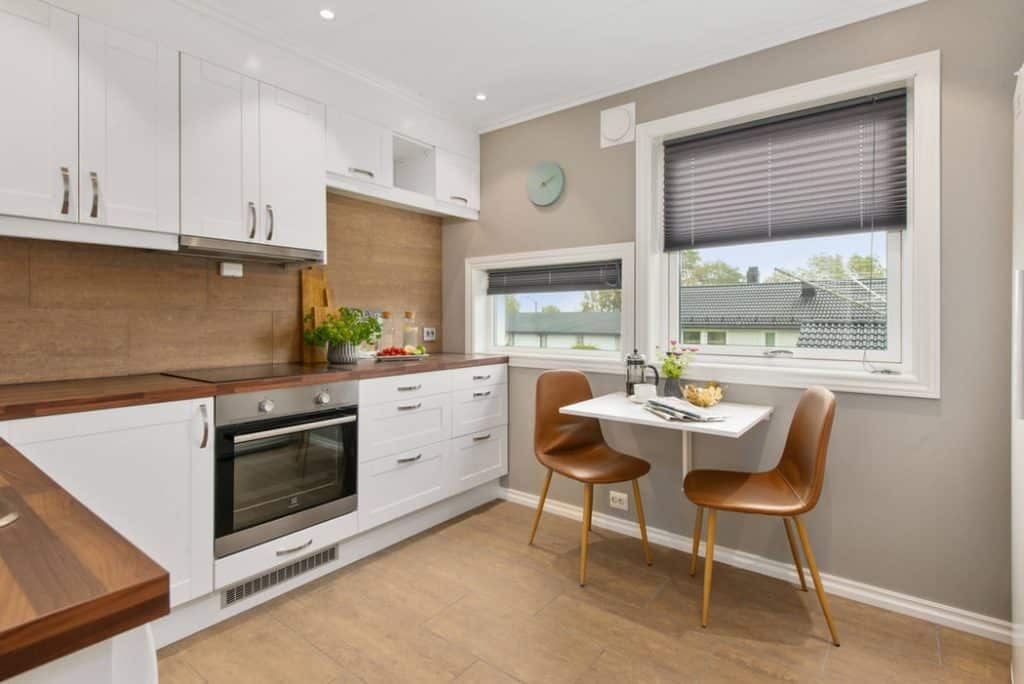 If you thought that wood was just for flooring, you're about to be floored. A wooden backsplash is another unique yet practical choice for your kitchen.
Kitchens can often be a dull space, with neutral appliances and a basic layout, a reclaimed hardwood backsplash will instantly warm up the kitchen space.
For instance, steel appliances and a muted theme like grey flooring tend to dull any space. A wooden backsplash is a perfect counter to liven up any environment and make it seem inviting.
Concrete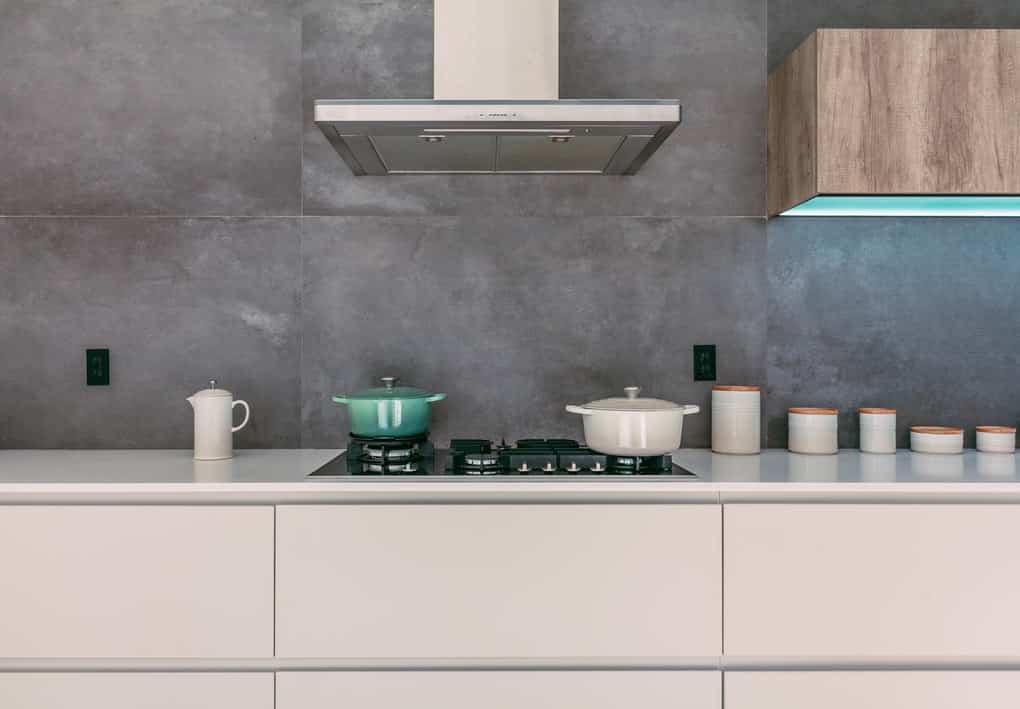 You don't have to look far to search for backsplash materials, and you only have to change your perspective. A great example of this is 'concrete.' It may seem like an odd choice, but allow us to explain.
If you are going with an industrial design for your kitchen or want to stand out, concrete is a solid contender for the backsplash space. Not only is it sturdy, but it is also heat and scratch-resistant. Of course, you will need to seal it, but it brings immense value to your kitchen.
Concrete is also naturally resistant to heat, and once sealed, it is resistant to moisture as well. If you want to add a rustic charm to your kitchen, a concrete backsplash is your best bet.
Glass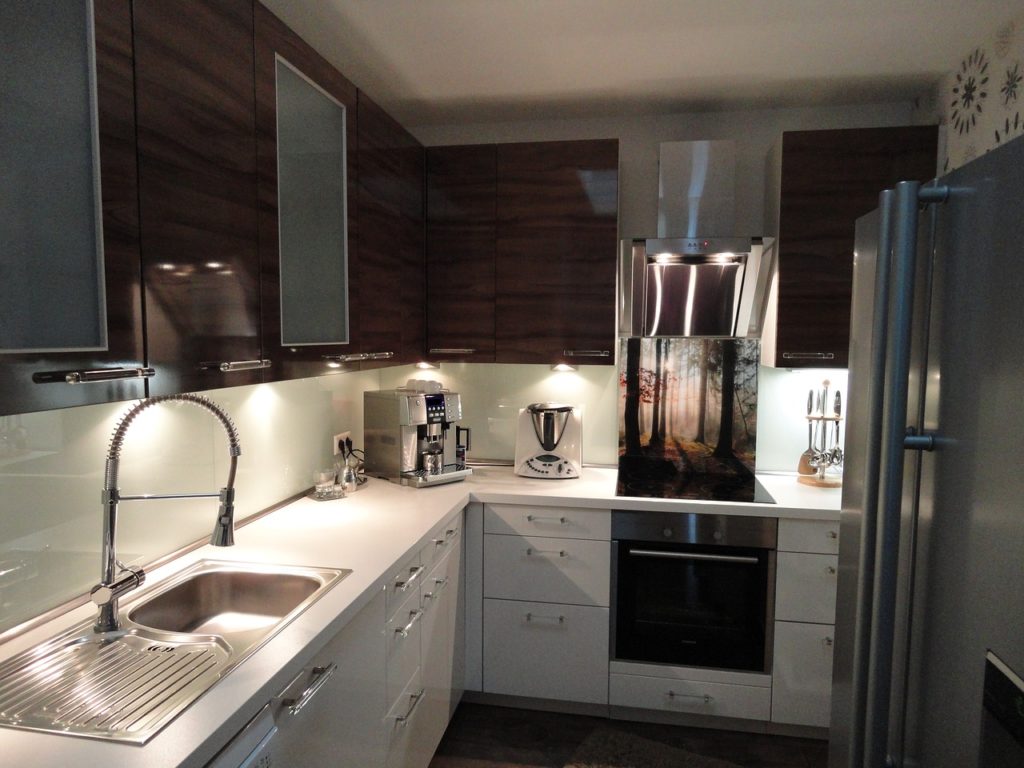 Glass among different kitchen backsplash materials is considered to be a more contemporary choice that homeowners seem to lean towards it. A glass backsplash is reflective, opens up the kitchen (extremely beneficial if you have a small kitchen), and has significant design value. While it was used for glass-front cabinets, glass backsplashes are making quite the splash.
Another central plus point of having a glass backsplash is that it's naturally non-porous, so you don't have to worry about sealing it and resealing it every year. Although you might have to spend some extra time cleaning fingerprints and stubborn stains.
Wallpaper
A wallpaper backsplash is perhaps the best way to unleash your inner creativity. Just think about all the different patterns that you can choose from! The opportunities are endless.
But wait a minute. Isn't wallpaper flammable?
Yes, a wallpaper backsplash is flammable and prone to stain and water damage. Unless, of course, there is a barrier. All you need is a ¼-inch-thick tempered glass to keep your wallpaper safe from your kitchen experiments' trials and tribulations.
The best part is that you can change the wallpaper without significant obstruction while remodeling. All you need to do is remove the barrier/sealant and replace the wallpaper!
Choosing the right kitchen backsplash material is a highly personal decision. Of course, many factors may affect your decision—these range from material type, cost, installation expense, maintenance, etc.
However, choosing between the right kitchen backsplash materials comes down to your personal choice and how you visualize your kitchen space. So don't overthink it – go with your gut!