Home » Consider These Factors While Choosing A Dining Room Table 
Consider These Factors While Choosing A Dining Room Table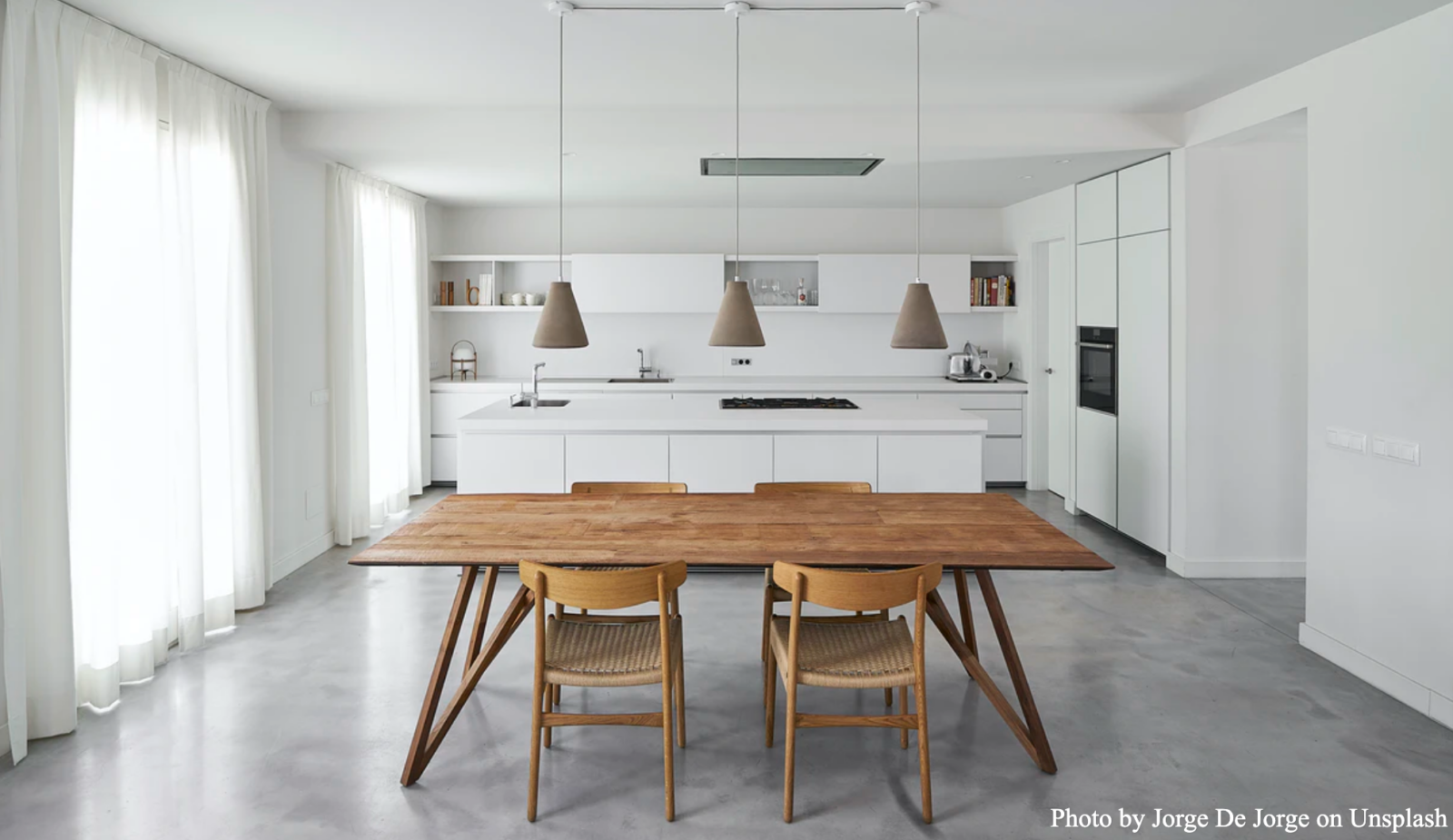 A well-designed dining room can become your home's center point. Essentially, your dining table is the focal point of this room. These are extremely useful, and their many designs make quite an impact. There are numerous factors to consider before choosing a dining room table for your house, ranging from size and shape to the sort of material.
The finest dining table for you will be one that fits within your budget, is well-made, fits in your space, and has a style you'll enjoy for many years. When choosing a dining room table, there are a few key elements to consider.
Stability and craftsmanship are vital to look for while checking tables in furniture stores, along with price and a timeless appearance. Consider how it feels to sit at one of those tables, whether it will be comfortable for extended amounts of time, and look for evidence of wear on floor models. Look for nicks and scrapes on the tables that could suggest how well they will hold up to heavy use at home.
Size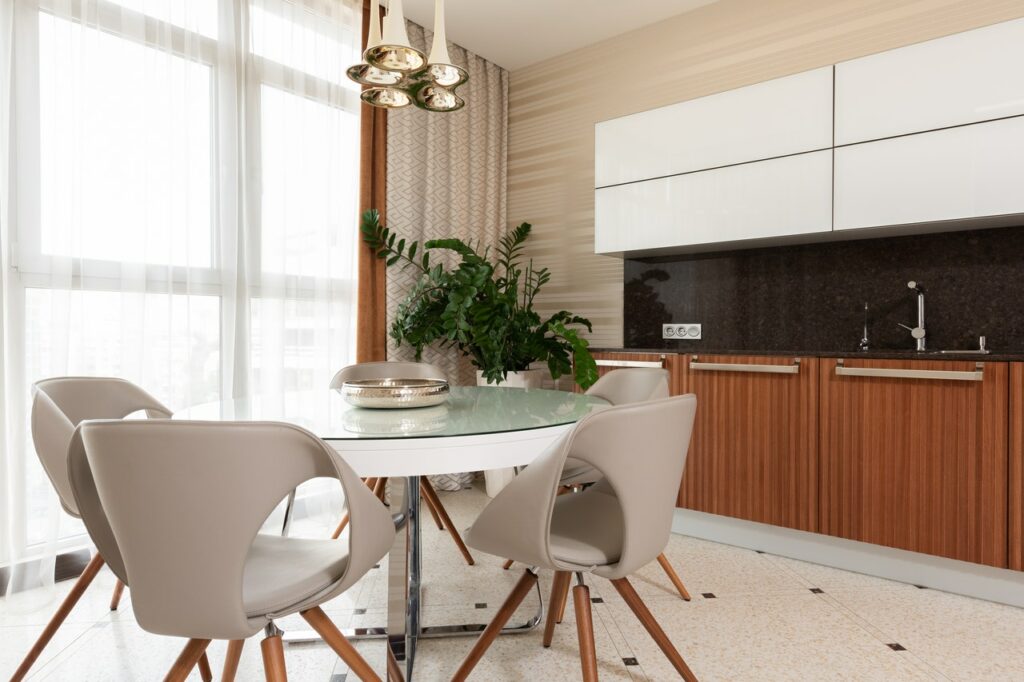 You must consider the layout of the room when choosing a dining room table. Examine the dimensions of the dining room or open kitchen where you will place your dining set. This will give you a rough estimate of the dimensions of a design you could require the next time you go shopping. 
A three-foot spacing between the edge of your dining table set and the wall, or any other piece of furniture, is best suited. This will provide you enough room to move your chair around the table and enough clearance to stroll around the table. 
Style
Pick a good dining table that will complement your dining room based on the style of your home. Whether your dining table is in a conventional, modern, Scandinavian, or earthy setting, it should mirror the surroundings. There are various dining table styles to choose from that will help you stay away from outdated dining room trends.
Heavy farmhouse-style: exposed hardwood surfaces are examples of the traditional rural style. 
Classic: Dining tables in classic or historical forms feature distinctive components such as curving cabriole legs, decorations, and sculpted aprons.
Contemporary and modern: Wood, glass, or metal forms with straight edges and clear lines.
Industrial: Wood and metal dining tables.
Scandinavian: Pieces with slender tabletops and angled or splayed legs are sleek and simple.
Even if you want to go for an eclectic look, your dining table should serve as a focal point and be accentuated by all of the other elements in the space.
Shape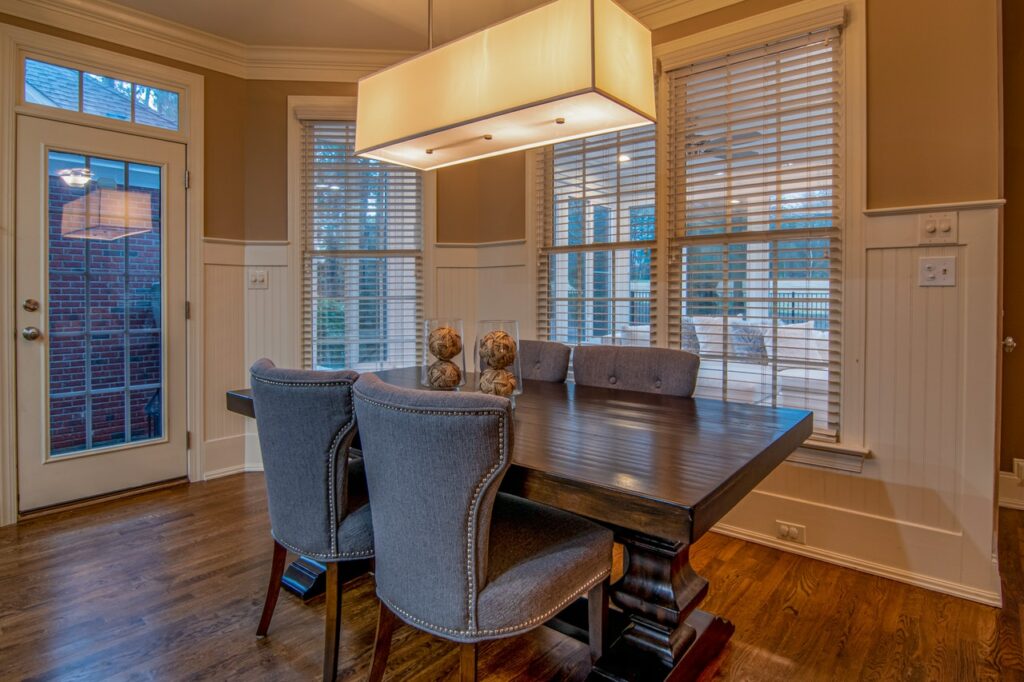 The size of your dining room influences the shape of your table. A 36-44 inch square four-seater dining table or a circular dining table with a diameter of 36-48 inches will keep the area from looking cramped if you have a tiny space. Also, while choosing a dining room table, you can opt for a triangular shape. Depending on arrangement and proportions, these can hold up to 6 people.
For more formal areas, rectangular, oval, or circular-shaped dining tables are excellent, with the latter being better suited to classic aesthetics. A 72-inch long rectangular table will comfortably seat six people if you have enough traffic flow, whereas a 96-inch long rectangular table will comfortably seat eight people. 
Material and Finishes
Choosing a high-quality, long-lasting material is directly related to the long-term maintenance of your dining table. Always use hardwoods like walnut, mahogany, oak, or teak if you want a wooden dining table. On the other hand, buying a dining table with a glass top has the advantage of complementing a variety of decors. 
Furthermore, because glass tables are reflecting, they give the room a lighter and brighter feel. While fingerprint marks and cracked edges are prevalent, glass tops are reasonably easy to clean.
You can also use medium-density fiberboard as a material (MDF). Treated MDF is known for its longevity and quality, as well as its ease of cleaning. For contemporary design interiors, granite and quartz table tops are also appealing and low-maintenance options. 
If the wood is varnished or painted, clean it with a moist cloth. However, you should avoid furniture polish since it leaves a residue over time. You can use the same approach to clean granite and quartz.
Type of Usage
Consider how you will utilize your dining table before making a purchase. If you and your entire family frequently use your dining room table, for example, choose solid, medium to large-size tables composed of lasting materials. However, if you only occasionally use the dining table, use more attractive finishes, such as a patterned plywood table top.
We suggest considering dining table designs that are lightweight and sturdy if you live in a leased property. Drop leaf dining tables are another choice, as you may extend the table top to meet your needs. Plastic or rattan are excellent choices for outdoor use.
Type of Seating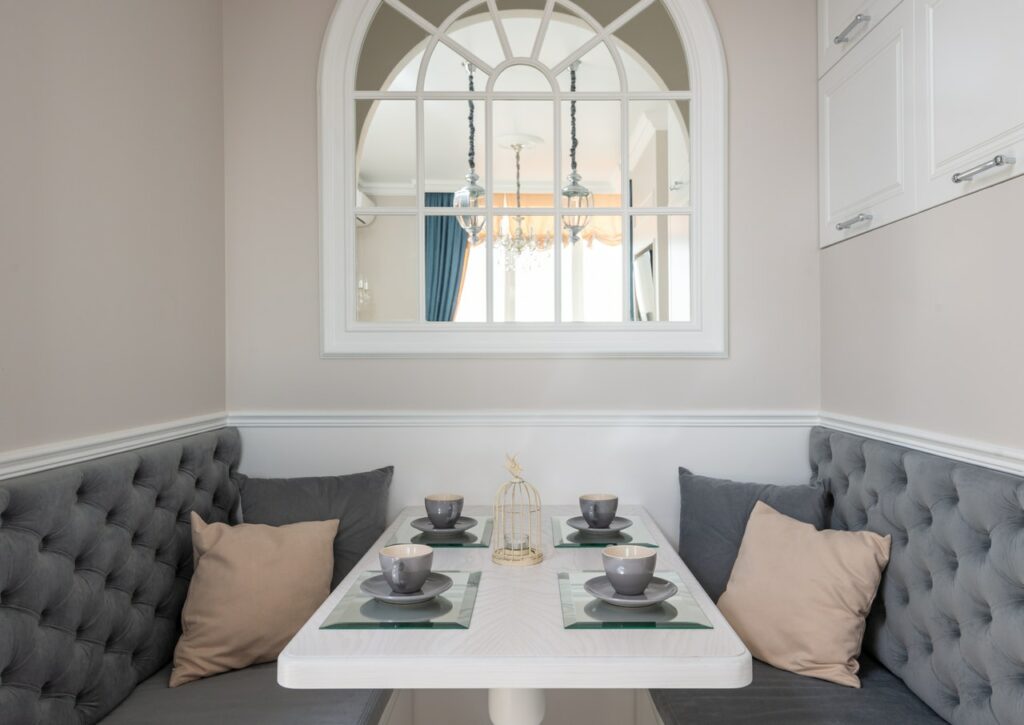 The best approach to choosing a dining chair for the table is to buy the full set or choose seats that are a perfect match. However, times are changing, and the diverse design is becoming increasingly trendy. Experiment with the chairs in terms of style and shape to bring a touch of exclusivity to your dining space. You can also mix and match seating arrangements with a bench and other chairs when choosing a dining room table.
You might choose a bench to go on the adjacent side of the table and chairs for the dining table. It not only saves room but also gives your arrangement a fresh look. With these helpful tips, choosing a dining room table shouldn't be a difficult endeavor, and you'll be ready to give your dining area a makeover.