Home » DIY Bathroom Storage Tips: 10 Ways to Organize Your Bathroom
DIY Bathroom Storage Tips: 10 Ways to Organize Your Bathroom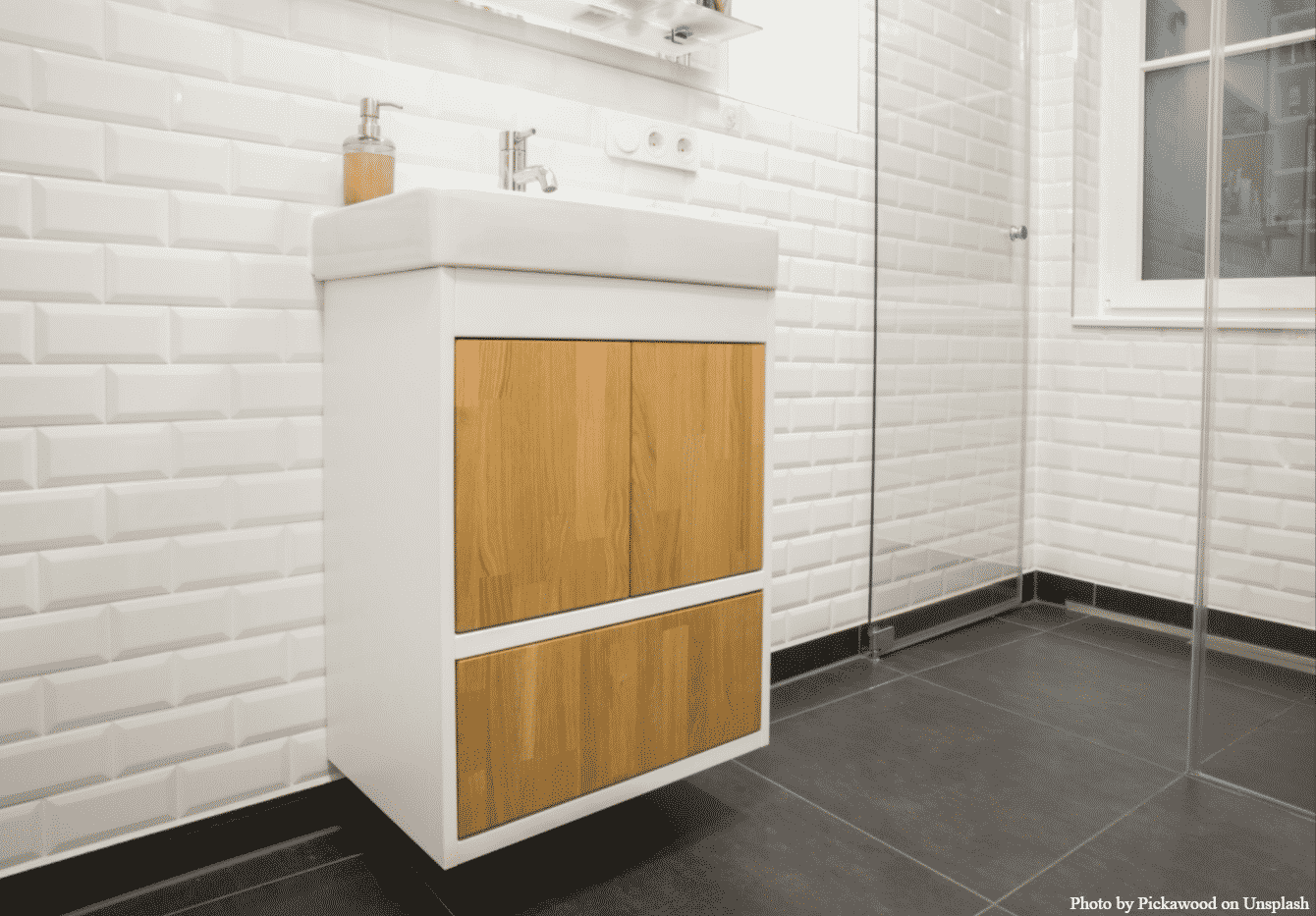 We all love to stock things up in every nook and corner in the house, even the bathroom. However, the space constraints hold us back in making your bathroom more functional. This is where these DIY bathroom storage tips are going to come to your rescue.
Most of us end up spending a fortune in getting extra storage like furniture and wardrobes created inside the bathroom. The renovation of the bathroom can also take a lot of money out of your bank. 
However, if you are smart enough to tweak just a few things around your existing space, you'd realize that your bathroom has enough potential to house a lot more stuff than you can imagine. 
These useful DIY bathroom storage tips will increase the storage space you have in your bathroom and will also help you organize your stuff in a better way, without losing or messing your bathroom up. You may even make it look like you have more space in your bathroom than you do.

1. Styling Tool Holsters
Where do you keep your appliances? In the drawers or the cupboard? More often than not, it becomes an issue. You have no space to keep it while styling! For that issue, you need to make a quick and easy 'styling tool holster.' 
For that, take cardboard and stick pipe holding clamps onto it using hot glue or screw (if you are using a wooden board). Keep a distance of a palm so that the handles can fit into it (which are of your grips). Make sure to keep in mind how broad the grasp is, and according to that, you can get pipe holding clamps in place.
2. Rustic Industrial Jewelry Organizer 
You all must be keeping your jewelry in a box clamp together, and it is hard to find the one you want. The earrings get tangled into the necklaces, or maybe to earrings intertwined between each other. You think that a box is much more organized than any other thing, but no, you are wrong. 
This DIY trick gives you a perfect space for you to hang your jewelry meaning earrings and necklaces. You may have a big frame that is useless and maybe lying somewhere around the home or in the garage.
Take out just the outer frame, and keep the other things (the glass panel and the back panel) for later DIYs. Then get some chicken wire and stick it onto it. Voila! You have a beautiful looking rustic industrial jewelry organizer.
3. Use Baskets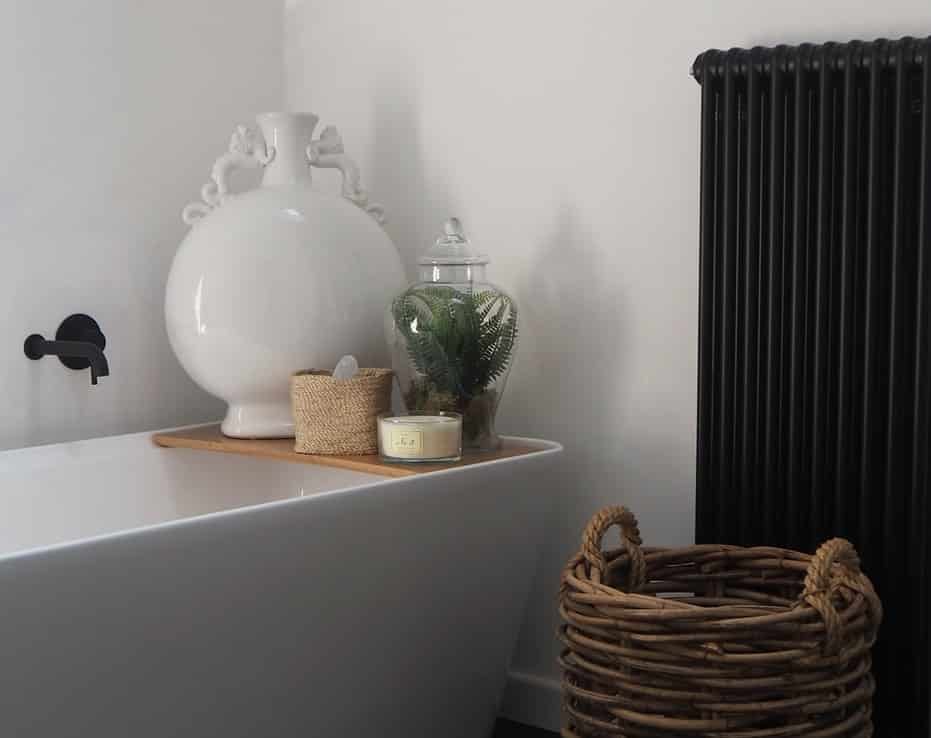 Are you keeping all the products on the basin or in a small cupboard cramped together? There is another idea of hanging baskets on the wall or maybe some more baskets to create a baskets wall. How will you do it? 
You can stick a basket or several of them on the wall for a unique-looking storage unit. All you have to do is install 3 to 4 towel bars and hang the baskets to that towel rod with the help of some ribbons. By that, you are creating a mini storage unit in which you can store products and even laundry.

4. Use Jars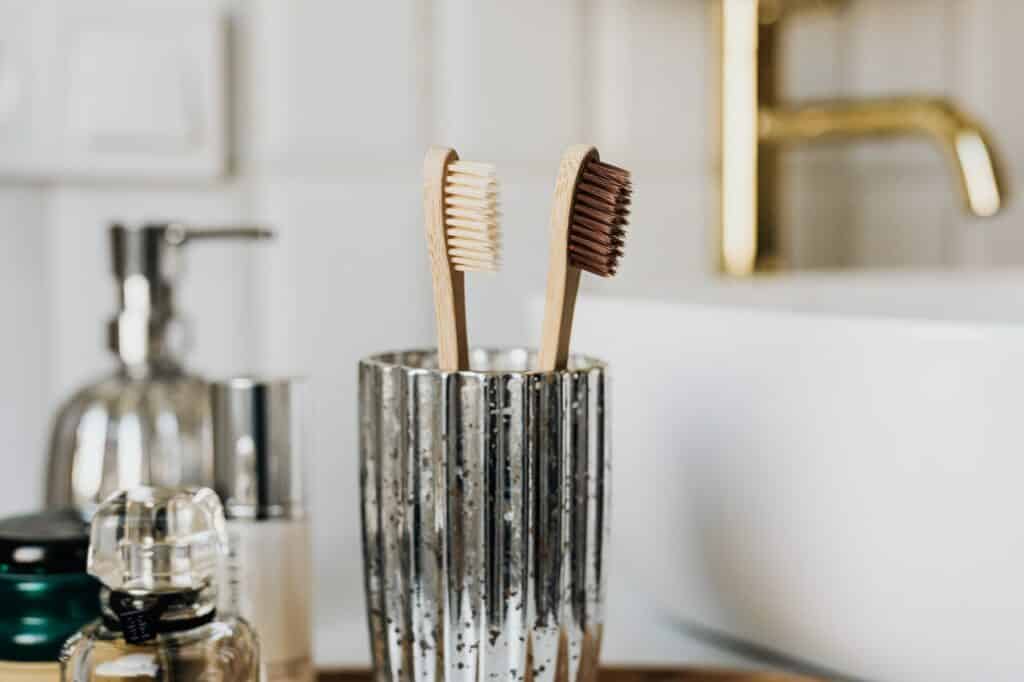 Most of you must have eaten a jar cake, and those jars keep lying around being of no use. So, why not use those jars for some storage? You can use it to keep your toothbrushes, your hairbrushes, bands, and more. 
You can even label it for different people so that it doesn't mix up.
5. Add Magnetic Strips
Magnets are for closing cabinets and a good way to store the metallic essentials you use daily. You can stick those magnetic strips onto the wall to stick essentials like hair clips, scissors, eyelash curler, nail cutter, etcetera. 
If you want those grey or black magnets look fancy, you can also cover it with color tape or even paint it. Painting it or sticking tape on it won't affect the magnetic qualities that it has.
6. Blackboard Basket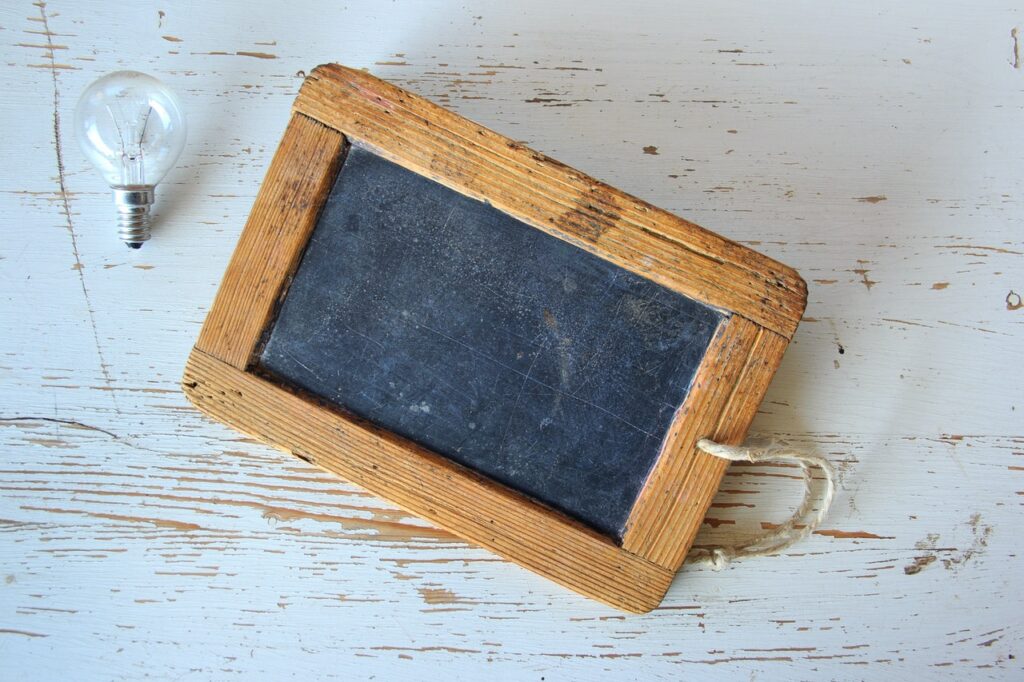 Do you have a habit of forgetting things to buy for your bathroom? Don't you remember that you have to buy toothpaste or toilet paper and then remember it when you have to use them?
If it's so, for that you can have a blackboard basket. Buy a black basket in which you can use a chalk on, and then you can use it to store stuff in it and remember to buy things later on.
7. Under Sink Organizer
Does your bathroom have a sink underneath which there is a whole lot of space? You can use this DIY bathroom storage tp to organize it and utilize that area. You can do that by using baskets and rope. Stick the rope inside of the washbasin, and to that rope hang 2 to 3 baskets as you like. 
You can put things like bathroom cleaner, bathroom brush, and other supplies like shampoo and face wash into that. Remember not to overload it as it might make the glue that holds the ropes together and lose the grip.
8. Magnetic Wall
Like magnetic strips, you can also have a whole magnetic board that you can stick in the inside of your bathroom cabinet. You can even place it above the flush tank if you like it. 
On that wall, you can easily store big items like makeup and heavy scissors too.

9. Suction Cups
How can we forget suction cups when talking about efficient ways to organize things up? Tie rubber bands to the suction cups and then stick it on the wall. You can tie bottles of shampoo conditioner and gels to the rubber and then take it out whenever you need it. 
The best thing about using suction cups is that it doesn't lose its grip even in contact with water (if placed correctly), as the placement is by creating a vacuum and not glue.
10. Cake Stand
Do you have baking essentials lying around your home? Why not make the best use of them for this budget DIY bathroom storage idea? You can use the cake stand for placing bathroom essentials on it. 
Simply place the cake stand on the bathtub or on the sink surface to keep things like brushes, soaps, hand wash, etc.