Home » How to Decorate a Studio Apartment
How to Decorate a Studio Apartment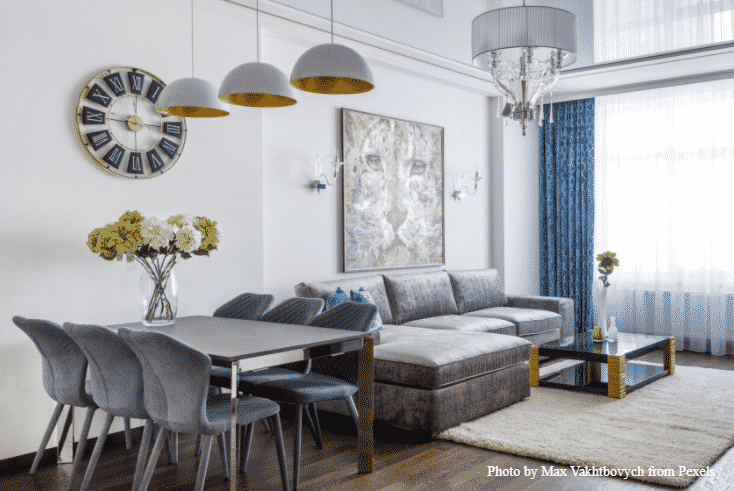 Wondering how to decorate a studio apartment? Living in a one is a massive task since you have to convert that space into a little living room, dining room, bedroom, office, and every other possible thing that you will need within your home for a good stay. And what is a bigger task is to make a good lifestyle out of it without cluttering it up and feeling claustrophobic.
A lot of people ponder on how to decorate a studio apartment. But who said you could not convert those 600 square feet into your own little grown-up space? 
With the right space planning and the multitude of decorating options, there are innumerable things you can do to make your tiny home into a comfortable and voguish den. You do not need to break down any neighbor's walls nor go through any tiresome remodeling projects to give yourself the home decor you deserve.
So after a lot of brainstorming and research, here are a few space-saving and stylish ideas on how to decorate a studio apartment to help you skillfully utilize every square inch of your abode! Once you try these out, it will leave you wondering if you ever really needed a bigger apartment!
Hang a Room Divider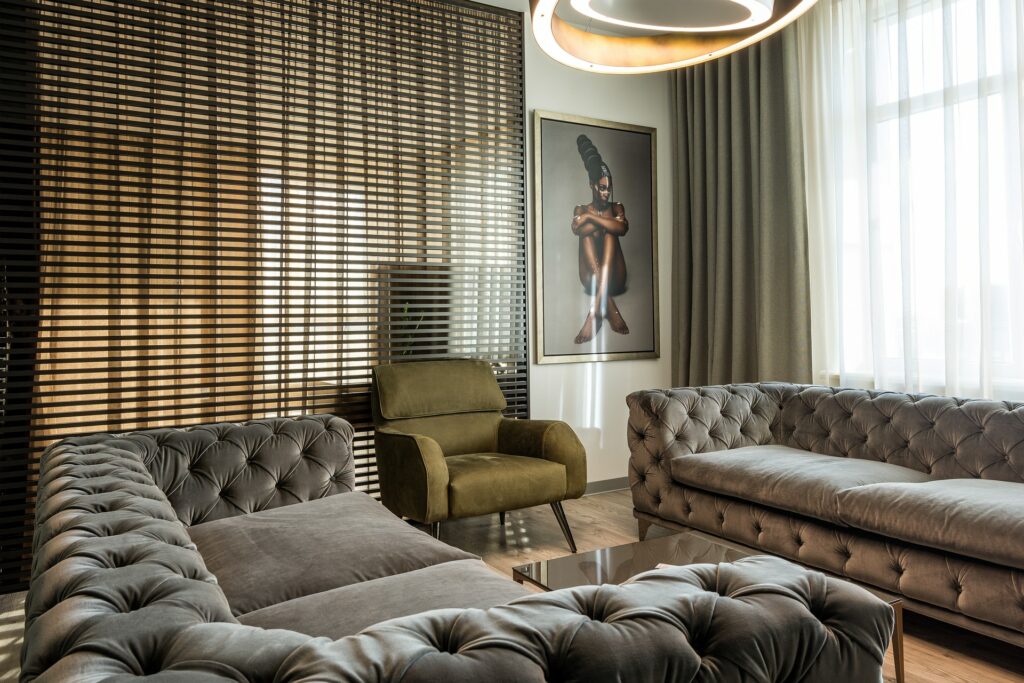 We can understand how small and impersonal studio apartments can be. When you have a friend or a guest over, there is little to no space for you to change or do anything personally. For this very reason, we came up with a useful item to install in your house. Installing permanent room dividers can help in giving you the feeling of privacy and seclusion. It's particularly helpful if you want to set up a home office in a studio apartment.
A standalone folding screen does not take up a lot of space in the room and helps divide up one single room and create an illusion of two. This way, you can convert your single room into both a living room and a bedroom without breaking down any walls or adding any extra square footage to your house! Neat, isn't it?
Use Multipurpose Furniture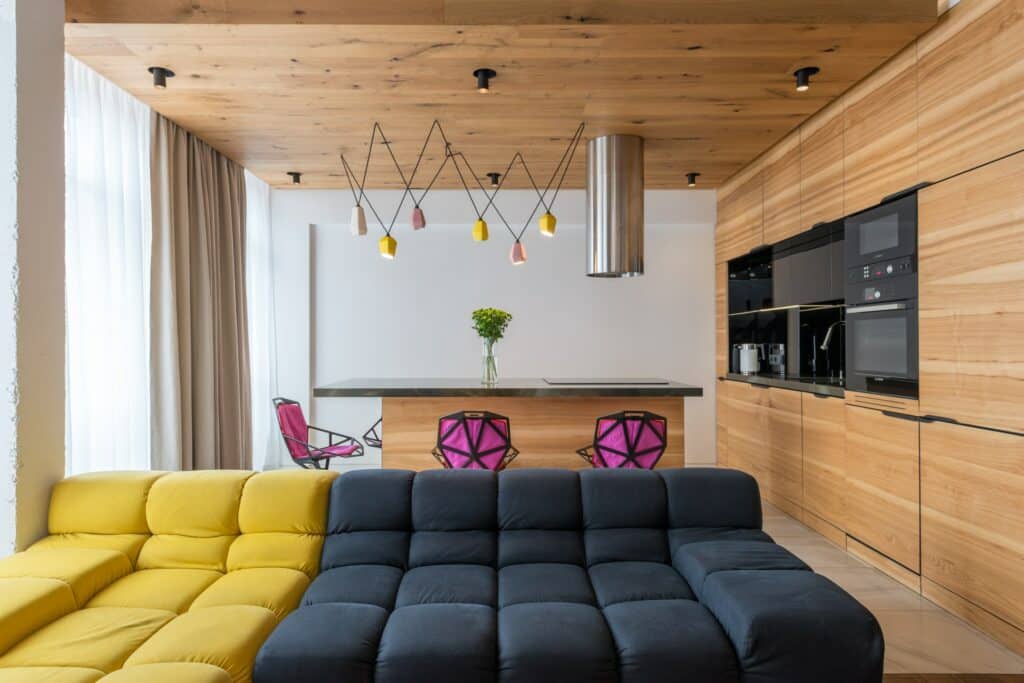 If your studio apartment is too small-scale to fit both a safe and a bed, why not get a 2-in-1? A sofa-cum-bed is an extremely feasible and smart solution to such small square footage problems. It does not cost you a lot and can help save up a lot of space that you can utilize for something else.
People with big homes prefer such beds, too, just in case someone unexpectedly pops up! You can fold up your bed into a sofa during the day time when you do not have to stretch your legs and take a nap. And during the night time, pull it out to convert it into the comfortable bed you need. This sure is an excellent investment for your small living space.
Hang Curtains
If you do not wish to go for a wooden room divider or a glass door installation, that is okay! Some people feel that it will take up precious walking space that is needed, indeed. So instead, the best thing for you to do is to hang curtains to get the privacy you need around your bed. 
You can choose the fabric and the color of the curtains, depending on how you sleep. However, you may not want to go for a very dark color since it can create a gloomy and overwhelming aura. Hanging curtains sometimes also help give the illusion of higher ceilings, which is ultimately good for you!
Use Smart Storage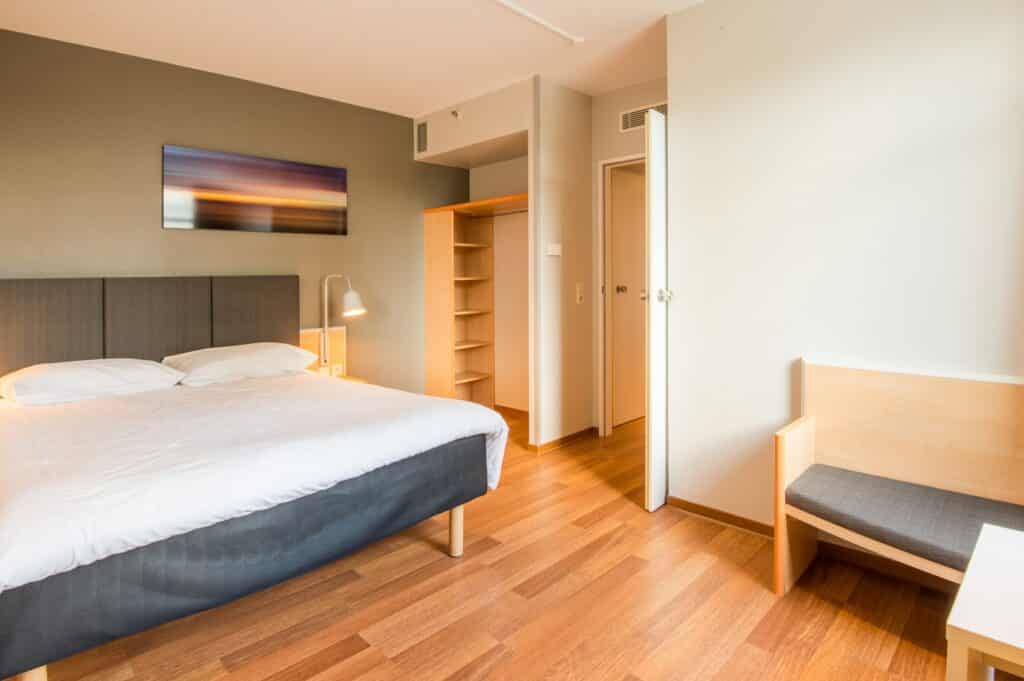 A great way to utilize maximum space in your studio apartment is to have open shelving. Open shelving systems are essential in such apartments since they lack square footage, and one cannot waste the remaining precious ones by stuffing them up with different things. So in homes like these, you should make the most of the vertical space in your house that will help you save up a substantial amount of space! 
You may even want to build a custom storage unit on the head of your bed where you can keep your books and accessories. Similarly,  instead of getting a cupboard, choose a bed that is hollow inside so that you can put your clothes underneath. Now that is one smart bedroom storage solution!
Choose Standout Elements
So what if your space is small? That does not mean you cannot decorate it well and make it stand out from the rest. With good planning and some inspiration, you can make your apartment into an ultra-modern living den, irrespective of how large or tiny it is!
Turn your apartment from boring to bold by adding striking and eye-catching touches such as a unique piece of art or a monochrome rug with colorful furniture. This can turn up the room's trendiness and add a modern home decor twist to your studio apartment.
Get a Low Bed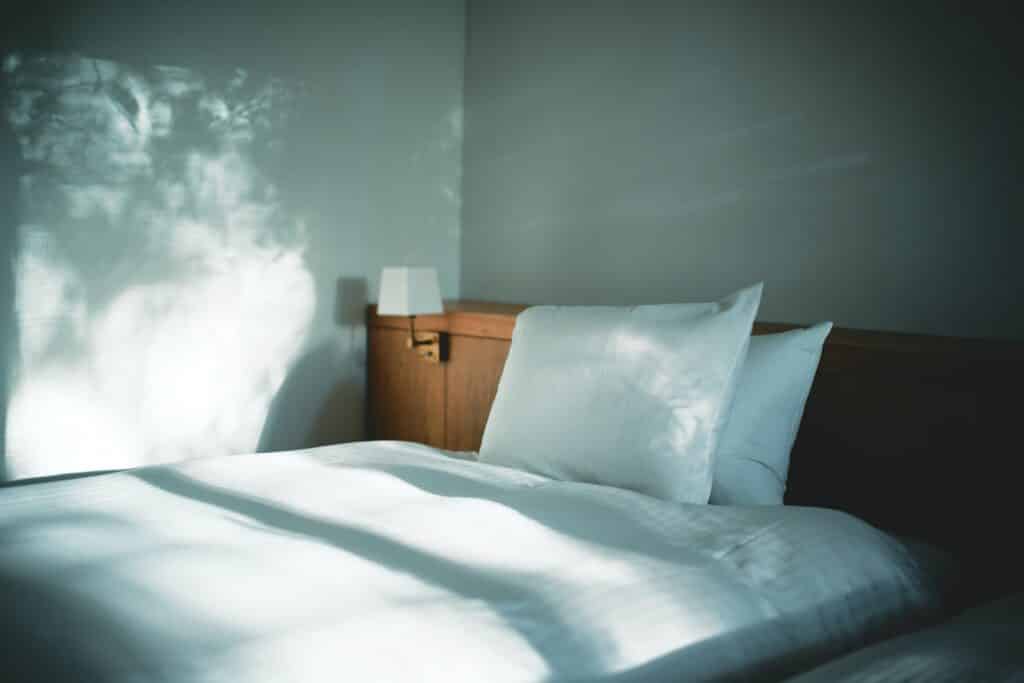 You must design small apartments minimally but optimally. One of the best ideas on how to decorate a studio apartment is to rule out the bed. Yes, that's right. Your bed can take up a lot of space horizontally and vertically. Instead of getting a bed, put your mattress on the floor in one corner of the room, adjacent to a window.
Since you will not have the bed's headboard, you will have a lot of space on the wall above to hang paintings or fairy lights to give your "bedroom" a cozy, loving vibe.
Go Mid-Century
As much as we love making our houses look contemporary and state-of-the-art, it is essential to decorate the apartment to make it look good and benefit the homeowner. If you cannot live comfortably in your own house, there is no point living there. 
So to make your itty-bitty apartment both snug and slick, go for mid-century furniture. These designs are lower and closer to the floor, which will help make your ceiling, windows, and walls look taller.