Home » 7 Best Kitchen and Bathroom Remodeling Companies in Towson, MD
7 Best Kitchen and Bathroom Remodeling Companies in Towson, MD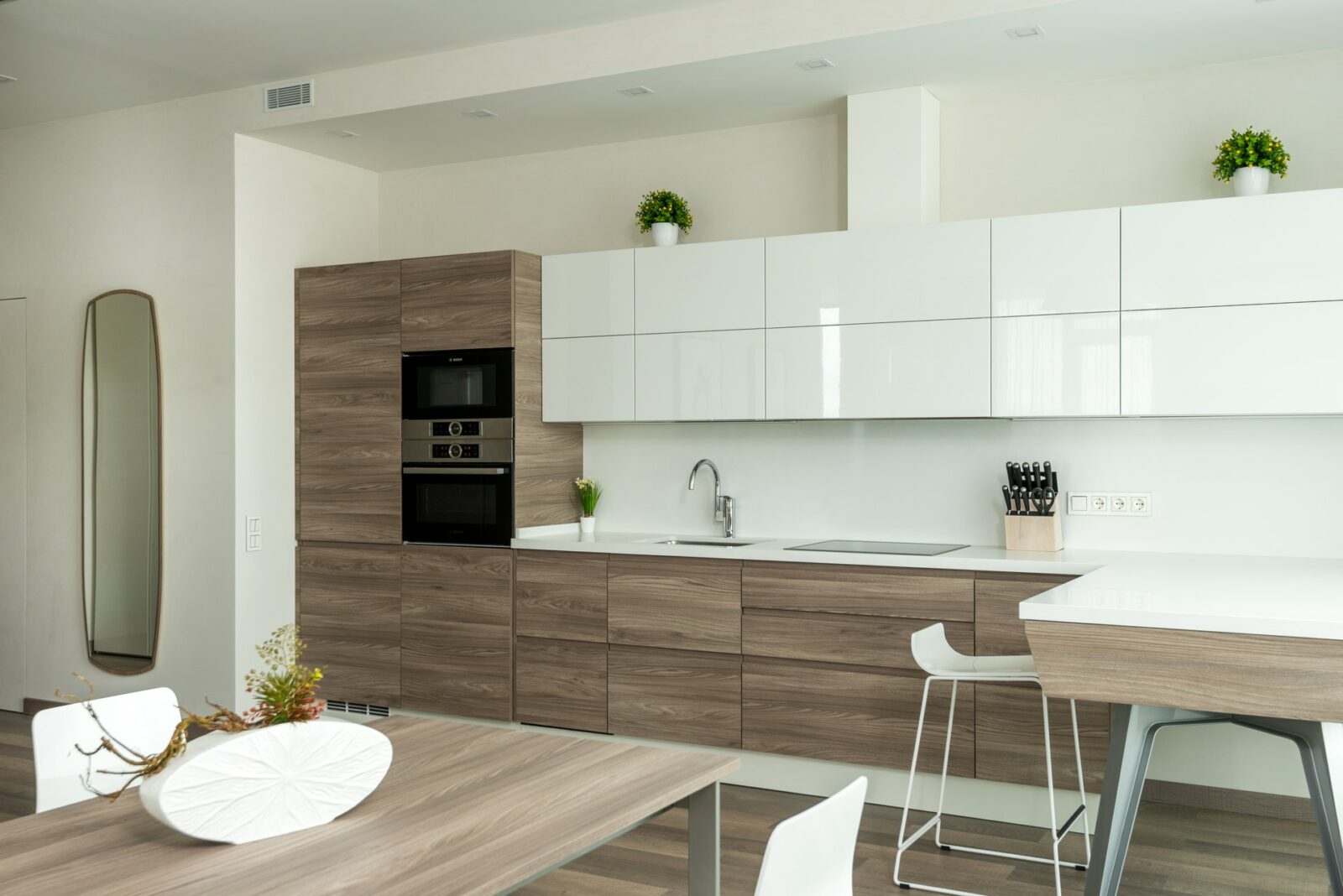 Photo by Max Vakhtbovych from Pexels
If you are a social animal and love to host parties and get-togethers, your kitchen is unquestionably a proverbial restaurant all around the year. Being the main intersection of any house, the kitchen is a high-traffic area with people buzzing in and out of it all day long. And for that very reason, your kitchen must be up-to-date at all times. And next, come the bathrooms!
However, once you have planned your dream house in your head, it is time to start looking for a trustworthy contractor, which can be quite an overwhelming task. Finding someone who does your work beyond your expectations may seem like it is too much to ask, but it really is not.
To help you make your home designing dreams come true, we have devised a list of the 5 best kitchen and bathroom remodeling companies in Towson, MD, for your next remodeling project!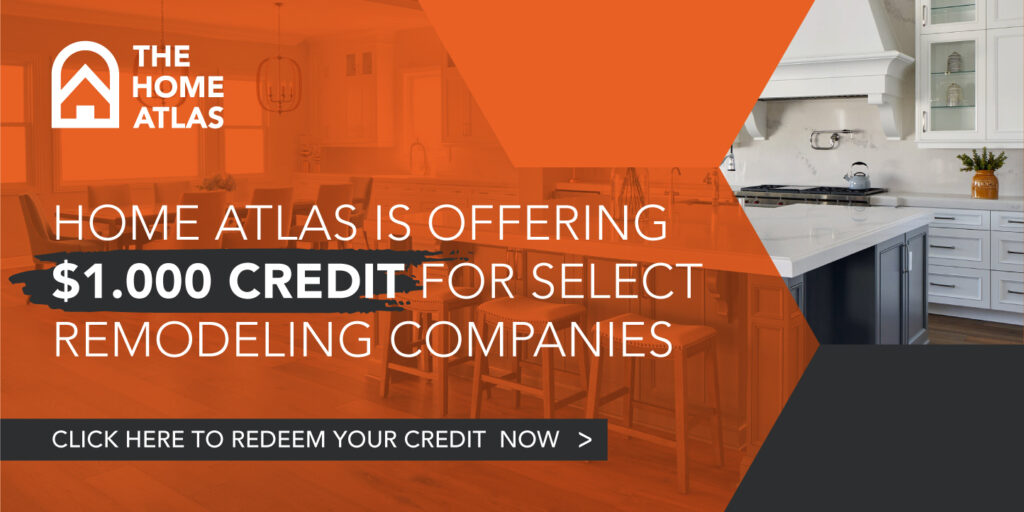 VKB Kitchen & Bath Shop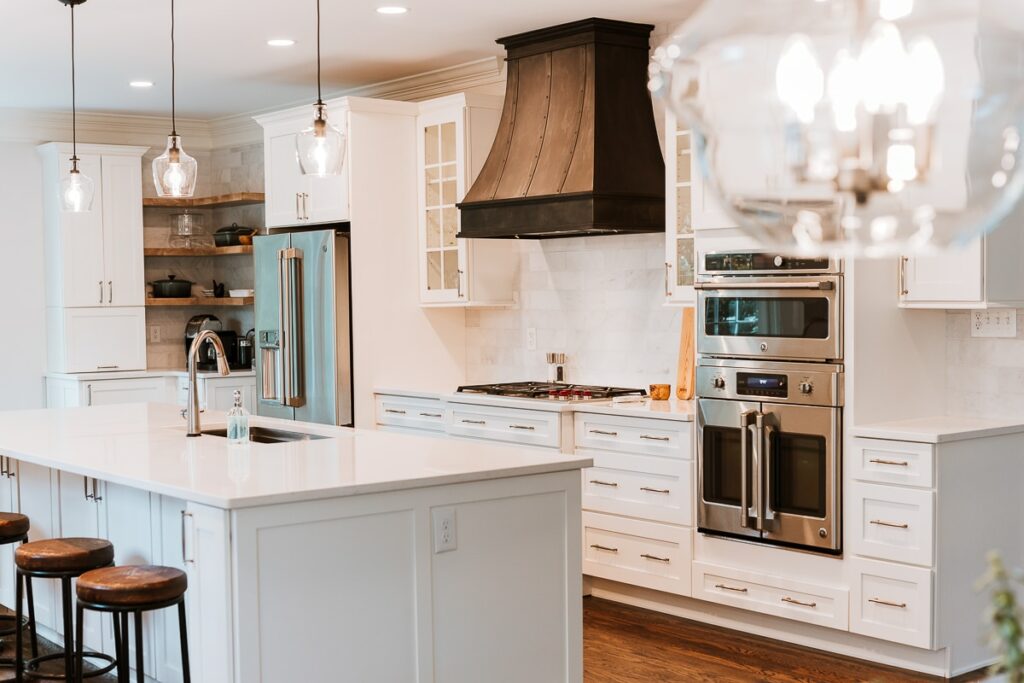 An award-winning remodeler in Columbia, MD, VKB Kitchen & Bath ensures one of a kind kitchen remodeling, bath upgrades, and more. The team is known to be punctual, courteous, and hardworking. They consistently stay in contact with the client to cater to every need and requirement.
Their services range from entire house remodeling to individual space makeovers; they provide it all. Hence, VKB Kitchen & Bath is a trusted choice in the market for your home improvement project.
Home Tailor Baltimore – Kitchen, Bath, Basements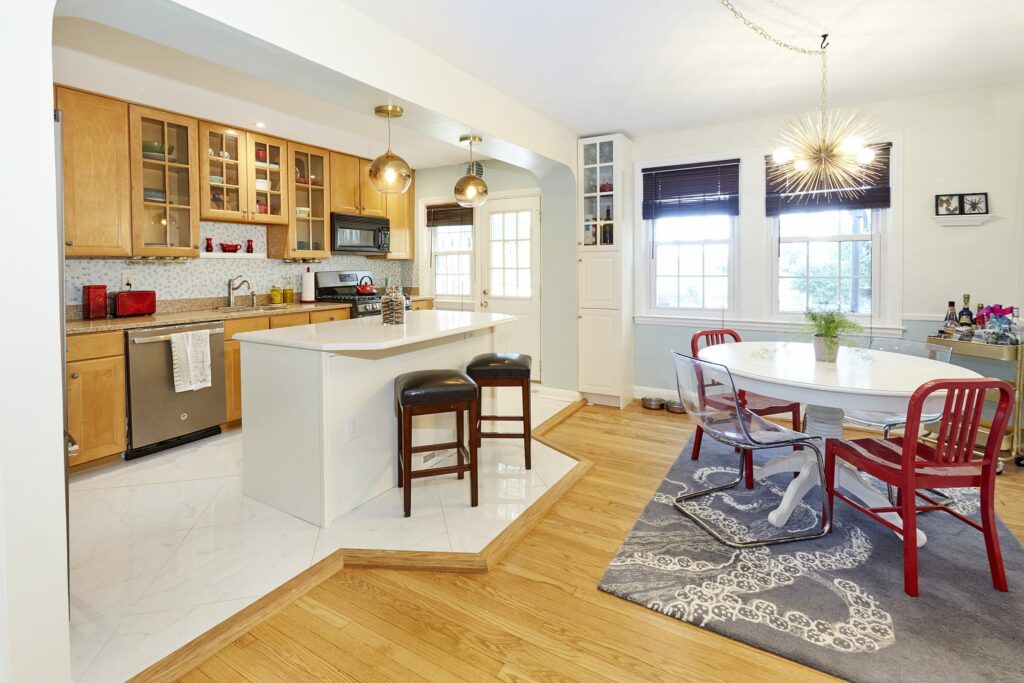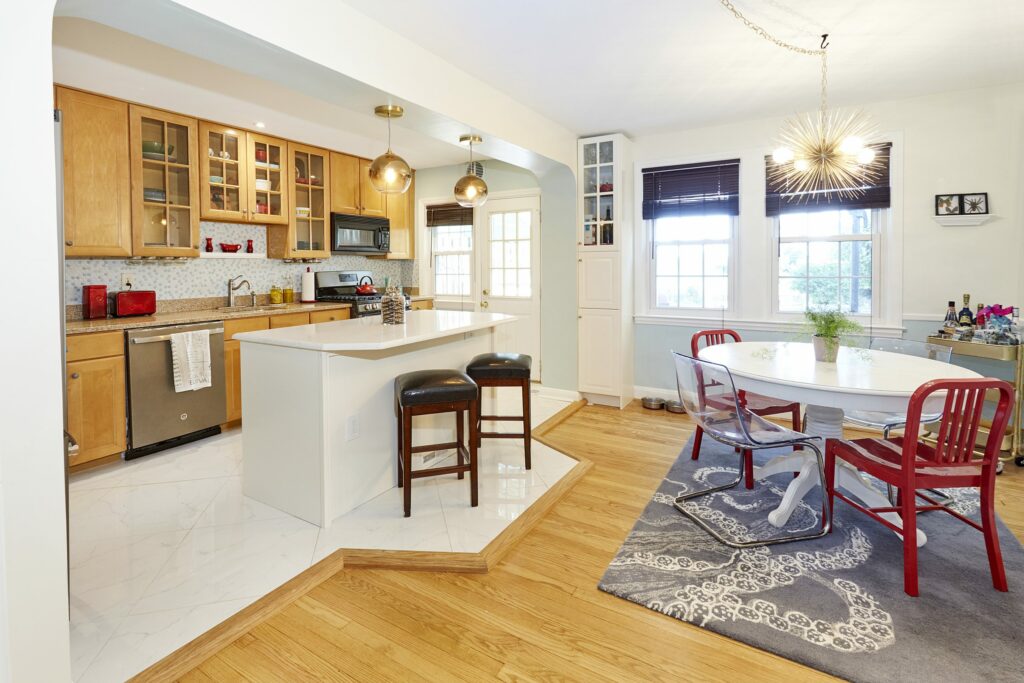 A fully insured and licensed renovation company, Home Tailor – Kitchen, Bath, Basements, provides its services all over the state of Maryland. Co-established and co-owned by Kenny and Kristina, the duo is a set of robust and lively young individuals with vast experience in this field.
The two individual's strong belief in work ethics, honesty, and reliability have led their company to become one of the finest remodeling companies in Towson, Maryland. Home Tailor specializes in kitchen remodeling, bathrooms upgrades, and basement renovation and is certified as a Lead-Safe Firm with the EPA. You can even schedule a free discovery call with them and get a quote on their website with just a click!
TradeMark Construction & Kitchen and Bath Showroom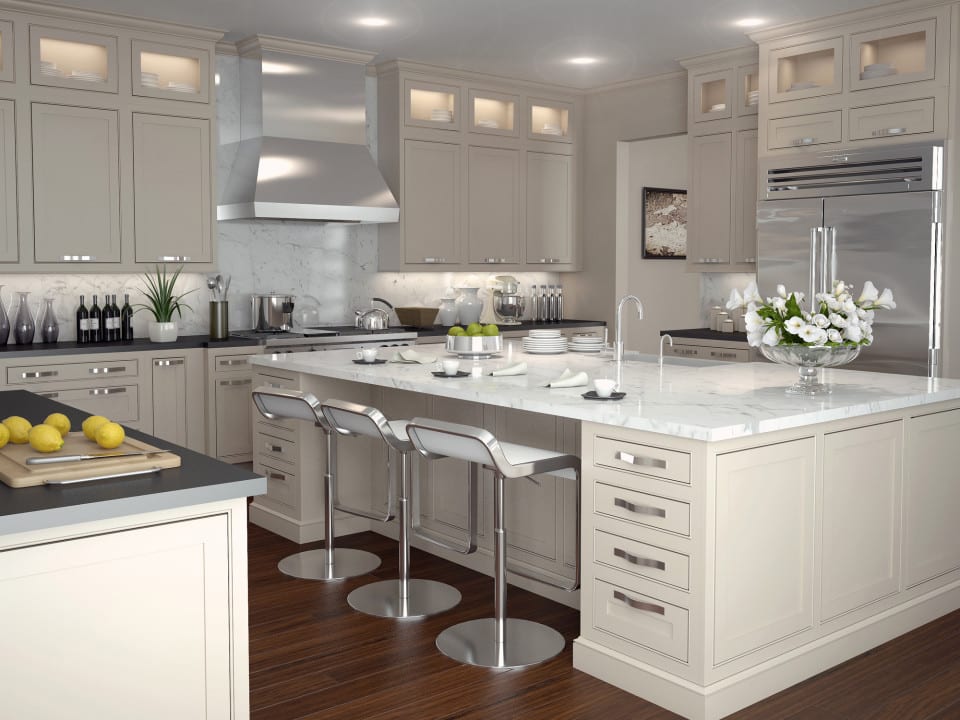 With 16 years of experience in the home remodeling industry, TradeMark Construction & Kitchen and Bath Showroom are one of a kind. The professionals at this company are extensively trained in renovation and design-build construction.
To keep things simpler for you are your pockets, TradeMark offers flexible financing options and competitive pricing for all their services. They have also partnered with various suppliers who provide them with high-quality woodwork for kitchens and baths. If you often find yourself searching for "kitchen remodeling near me", this is your place to be!
Modern Perfection LLC – Masters of Excellence and Quality


The professionals at Modern Perfection LLC – Masters of Excellence and Quality, live up to the name of their company. They are not only trained exceptionally at what they do but are also highly passionate about their work.
They specialize in kitchen or bathroom remodeling, as well as flooring services. As one of the leading home design professionals in the area, they work meticulously to give you desired results. They believe in avoiding costly mistakes and upgrading the overall value of your home. 
See Also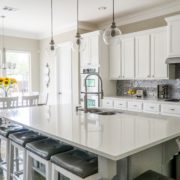 Kitchen & Bath Shop – Timonium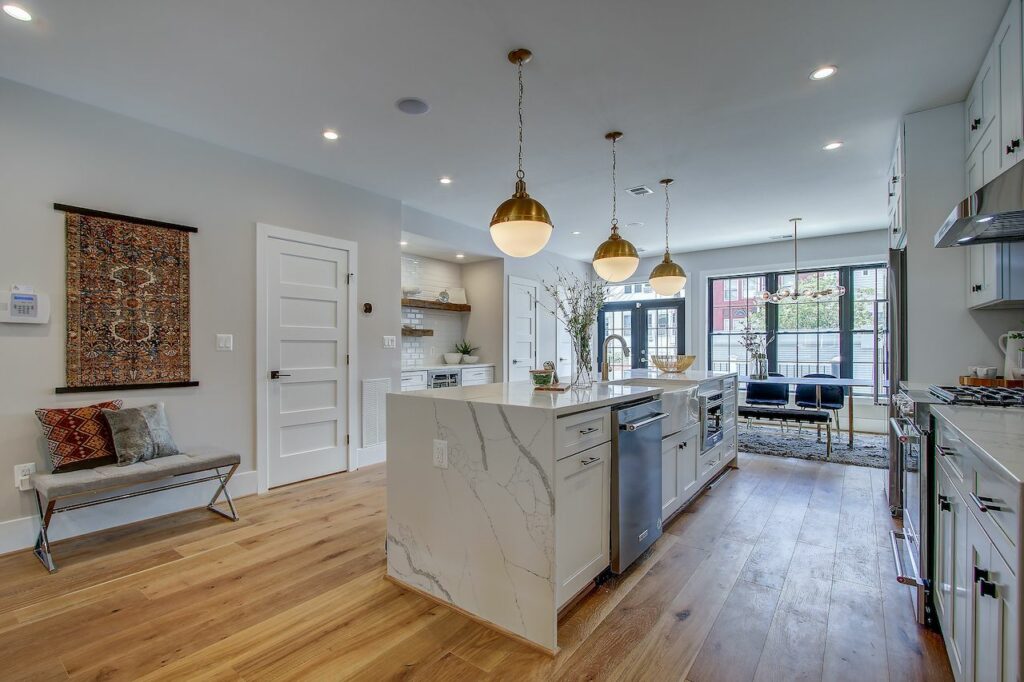 The Kitchen and Bath Shop is a renowned remodeling company in Towson, MD. Known for reliable and quick service to its customers, the firm has extensive expertise in the home designing industry for over a decade.
Kitchen & Bath Shop gives utmost priority and importance to its clients. They make sure their clients get exactly as per their taste and style demand. KBS has well-trained and qualified staff to cater to all your needs. From basic and simple designs to extravagant and demanding remodels, they do it all. From bathroom remodeling, kitchen upgrades, custom closet and a lot more, they have got you covered. You can log onto their website to acquire some free consultation too!
Kenwood Kitchens and Baths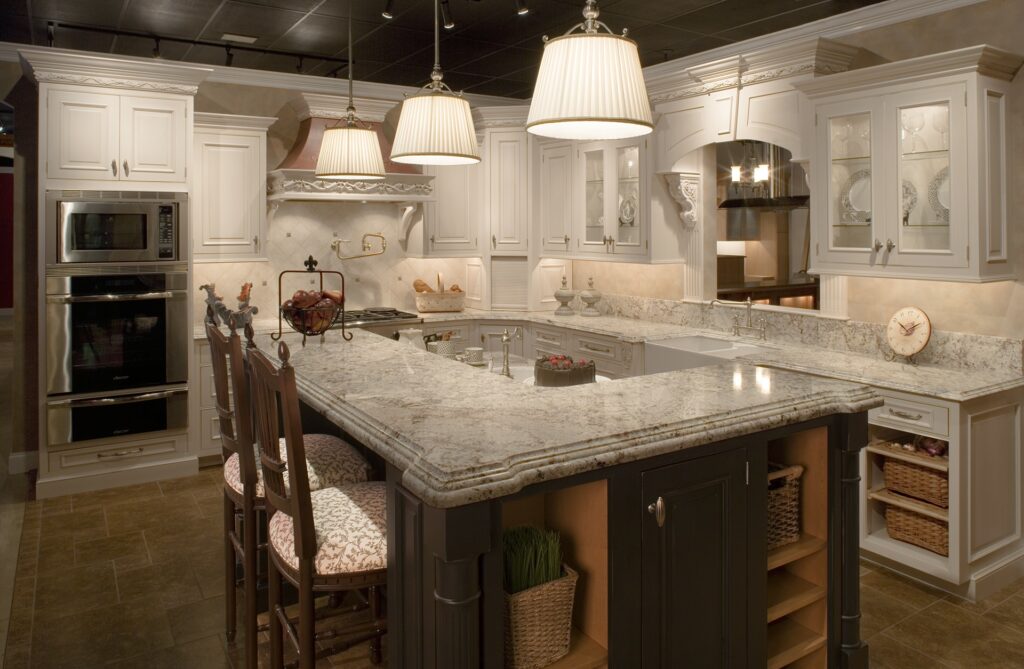 A family-owned business, the Kenwood Kitchens and Baths was successfully established in the year 1974 and has, since then, spread over to many other counties. From design to installation, they provide overall services for your home improvement needs. They collaborate with architects, contractors, and interior designers to exceed your expectations. Hence, they are capable of providing with more than what you are looking for.
Parker Design Build Remodel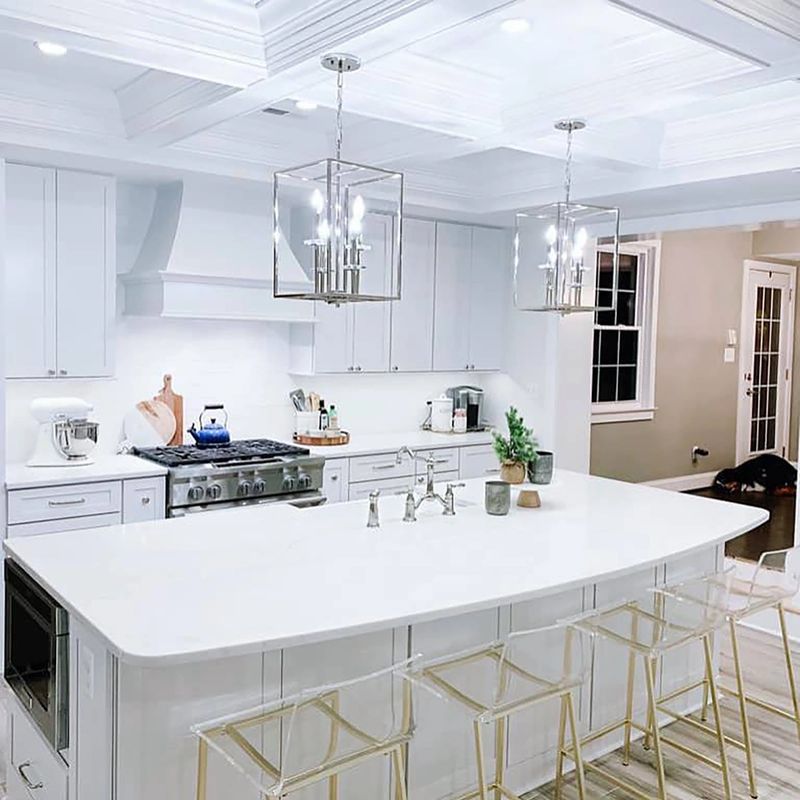 Chris Parker, the mastermind behind Parker Design Build Remodel, has over 15 years of experience in this home design industry. In a field where there are countless horror stories of remodeling gone wrong, Parker aims for complete customer satisfaction.
The Parker Design Build Remodel team allows the clients to gain access to the project from start to end. They patiently and efficiently inform the clients of all ideas and decisions. They then take all suggestions from them, and do practical work under their supervision for maximum satisfactory results. If you are looking to renovate your home, Parker Design Build Remodel is the perfect contractor for you.