Home » 10 Best Kitchen & Bathroom Remodeling Contractors in Hagerstown, MD [2022]
10 Best Kitchen & Bathroom Remodeling Contractors in Hagerstown, MD [2022]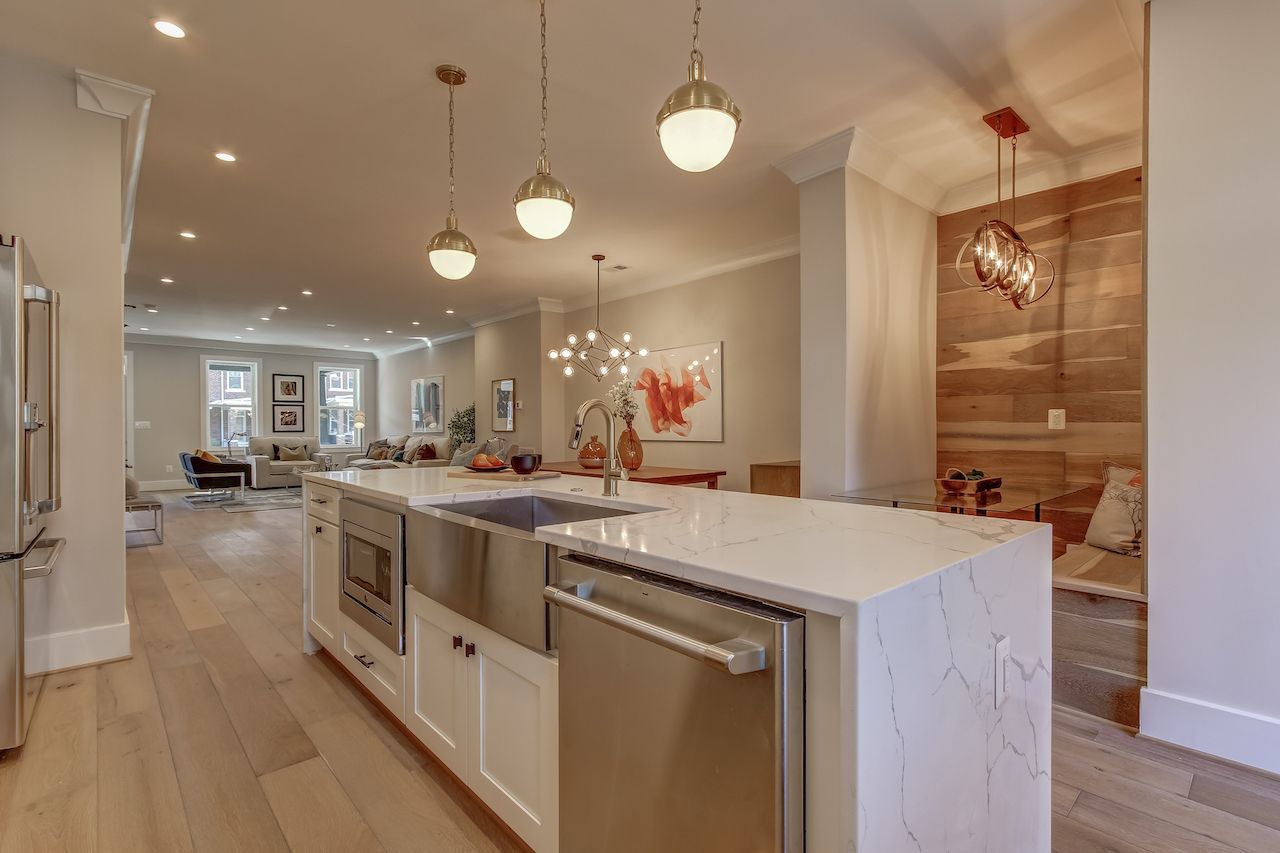 Looking for a kitchen & bath remodel contractors in Hagerstown, MD?
In the DMV area, there are approximately 600 renovation firms with showrooms and over 20,000 freelancing contractors. Getting quotes from more than five firms is not a brilliant idea since each of them will have to come to your home to give you an assessment or see you in their sales office to go over the quotation and other specifics.
We looked at many organizations and narrowed it down to these 10 best remodeling companies in Hagerstown, MD. This list is based on their ratings, average cost, and project management skills. All of these firms are "one-stop" remodelers, which means they provide both installation and maintenance services.
Kitchen & Bath Shop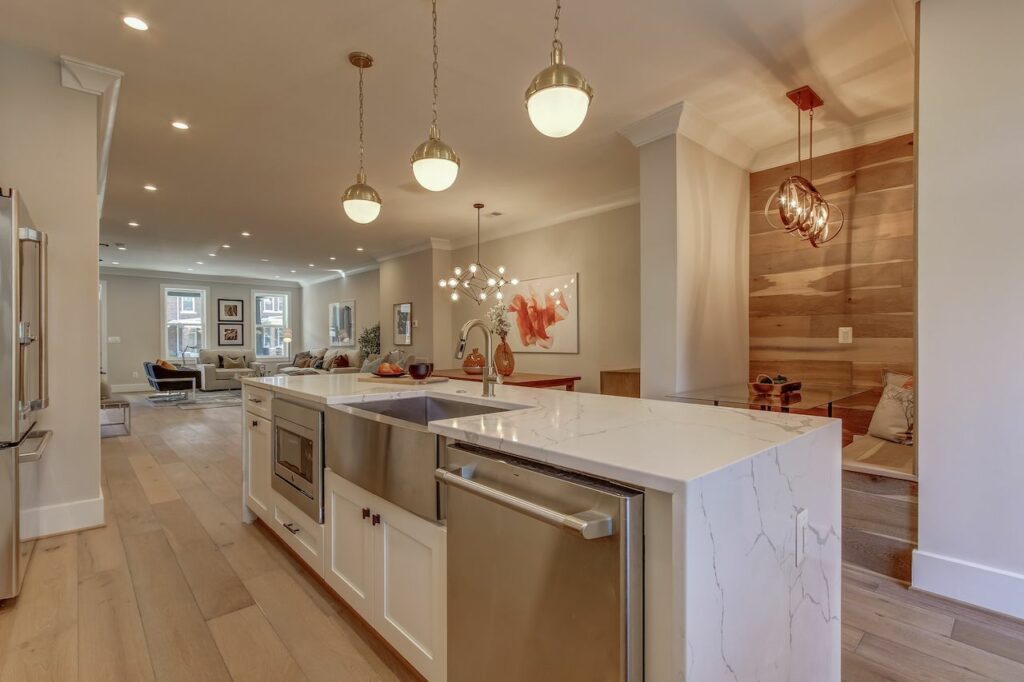 Kitchen and Bath Shop is one of the largest remodeling companies in the DMV area and has over 15 locations including Northern Virginia. Featured in national outlets like Washington Post, and local news publications such as DC Post, Frederick News Post, Free Lance Star, and Daily Caller, Kitchen and Bath Shop is the best known for its corporate structure, experience and smooth process. It offers financing options. The company is licensed, insured and bonded.
Kitchen & Bath Shop Reviews
These guys are the best. They show a lot of professionalism from designing, purchasing of materials and even during installation. Their services are also affordable and worthy of every penny they ask. I will always use your services. Thank you. I recommend their services to anyone who needs to replace tiles, install fan and drywall, fit tiles and floors, and decorate interiors.
Williams Home Remodeling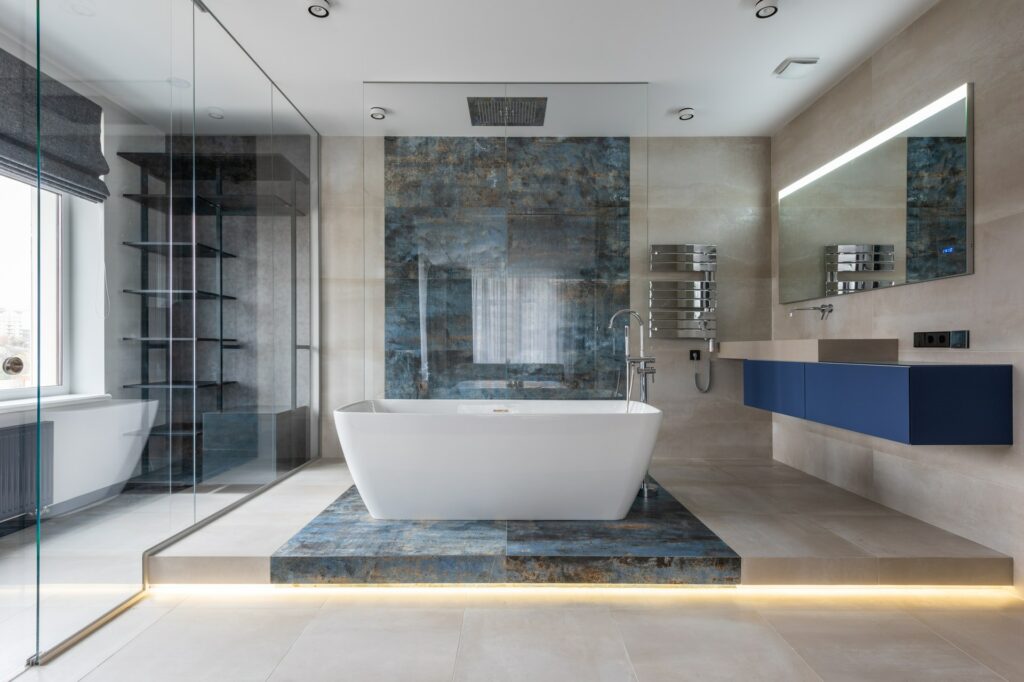 Williams Remodeling, located in Hagerstown, MD is a home remodeling company. Their services include house remodeling, basement finishing, painting, handyman service, kitchen and bathroom remodeling, home repairments.  
Williams Home Remodeling Review
Showed up on time (early). Easy to work with (pleasant). Did a GREAT job and provided GREAT value. Go William Ramos – when you need it done, right. 5 stars.
Sixth Avenue Custom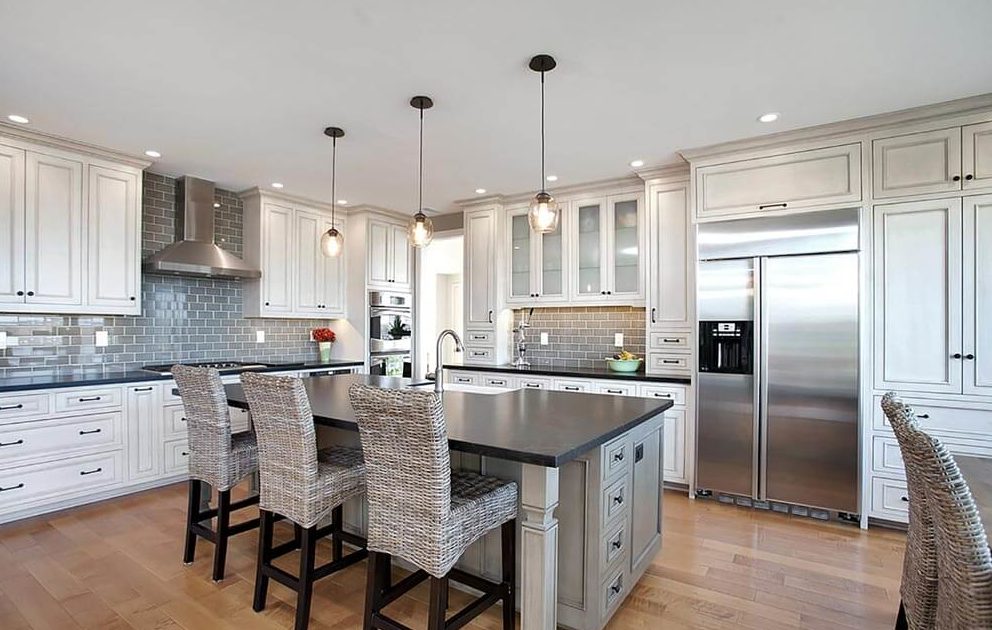 Sixth Avenue Custom is a full-fledged remodeling company located in Hagerstown, MD. They offer services for kitchen cabinetry, bath cabinetry, millwork restaurant seating, custom furniture. The company serves the residents of the Washington DC metro.
Sixth Avenue Custom Review
I used Sixth Ave Custom for a full kitchen remodel. They built and installed all custom sized cabinetry and the finished kitchen came out beautifully. I recommend to anyone looking for top tier quality custom cabinet and mill work.
Ejale Group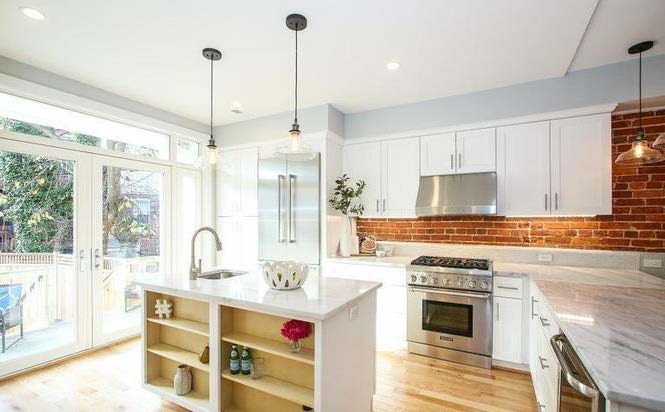 Ejale Group is a remodeling and construction company based in Hagerstown, Maryland. They offer services for both residential and commercial renovation projects.  The company offers services of general contracting, design-build, pre-construction, consulting and much more.
Ejale Group Review
I enjoyed working with the Ejale Group. Evol was always responsive and helpful throughout my project. The rebuilt my entire home after a fire. I appreciated his knowledge and insight in choosing the best materials and products for my home. I recommended them to family members who were also satisfied with their work. Thanks so much for all the work you did for me.
River Valley Construction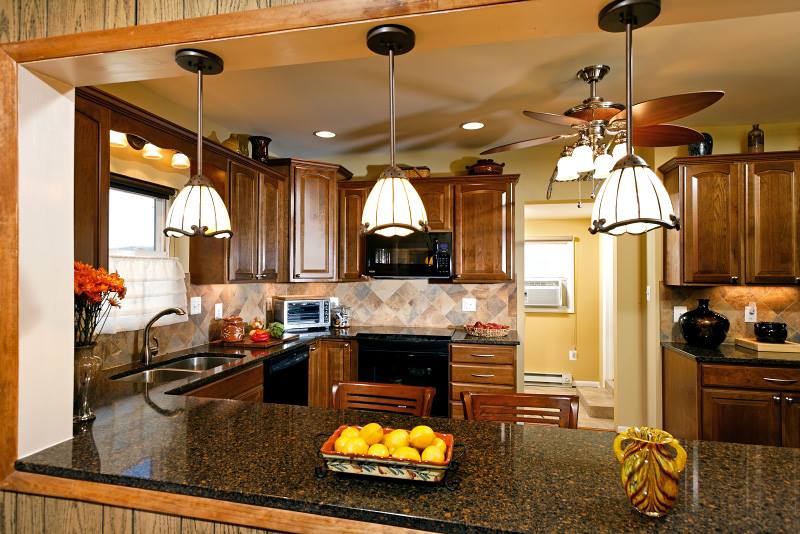 River Valley Construction is a full-service home remodeling company based in Central/Western Maryland. They serve Hagerstown and its surrounding regions. The company provides remodeling services for bathrooms, basements, and kitchens, decoration for living spaces, full-service renovation, and handyman services. 
The company has been certified in Age in Place-Universal Design, Energy Star Certified Remodeler and environmental stewardship programs  LEAD Safe RRP and ICPI (International Concrete Paver Institute). They are a licensed company and have financing options as well. 
River Valley Construction Review
Cannot say enough good stuff. We had our old deck replaced by River Valley & it's beautiful! They did everything we wanted with our new deck. They were prompt, courteous, from Jim the owner to Troy & his guys who worked on our project. Super nice guys. Will definitely recommend them to do work for anyone & will think of them in the future for any of our home projects!
Facelift Remodeling Inc.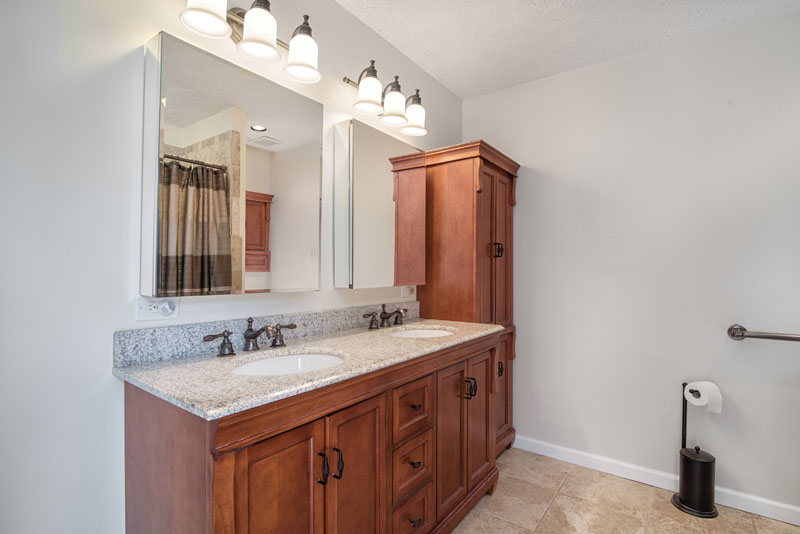 Facelift Remodeling, Inc. is another remodeling company based in Hagerstown.  The company offers bathroom, basement, and kitchen remodeling services. They also provide other services such as roofing, floor installations, home additions, etc. Facelift Remodeling, Inc serves Washington county, Frederick county, and its nearby areas. The company has affiliations with reputed organisations like International Kitchen & Bath Association, International Association Builders. They are also a licensed and lead-safe EPA-certified company. 
Facelift Remodeling, Inc Review
As a full time investor with hundreds of renovations under my belt, and using dozens of different contractors,,, I can tell you that Facelift Remodeling has been the Best! Their knowledge, professionalism and simplicity to work with has been nothing but outstanding. I love the fact we can walk a job site together to prepare a scope of work and I can basically walk away if I choose, knowing that a job is being completed to my satisfaction in a timely matter. In the construction / contracting world this is a rare and phenomenal quality and speaks wonders of their capabilities. Keep up the great work, and I'll keep the jobs coming!
House to Home Solutions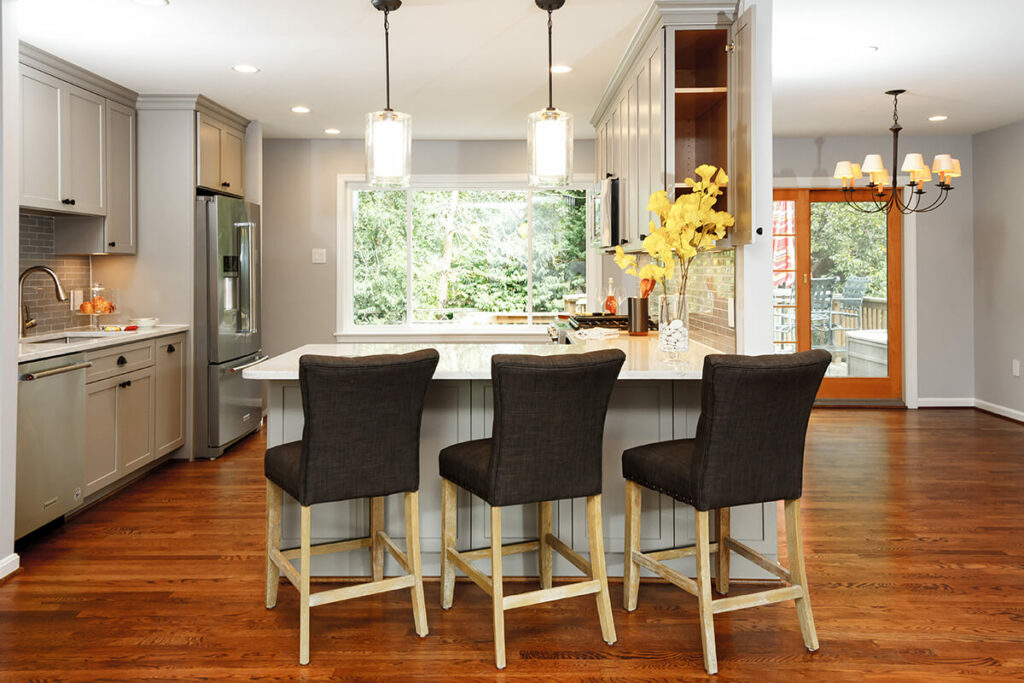 House to Home Solutions is a home remodeling as well as design and build company in Hagerstown, MD. Located in Rockville, they specialize in kitchen remodeling, bathroom upgrades, home additions, and much more. They are a licensed and certified company that has affiliations with NKBA, the American Society of Interior Designers, Remodelers Advantage.
The company is the recipient of multiple Houzz awards since 2016, including Angie's List super service award, GuildQuality Guildmaster Award, Montgomery County, Maryland Best Pick Reports Winner and. They have been featured in REMODELING Magazine's 2019 Big50 Class of America's Top Remodelers. 
House to Home Solutions Review
House to Home Solutions remodeled both bathrooms and did some work in the family room for us. We were very, very pleased with the installation process—the workmanship, everything. Very professionally done. Didn't have to call them back—didn't have any issues with things leaking or falling off or any other of that type of thing. I would grade the overall experience with an A. We recommended them to our neighbor up the street.
USA Cabinet Store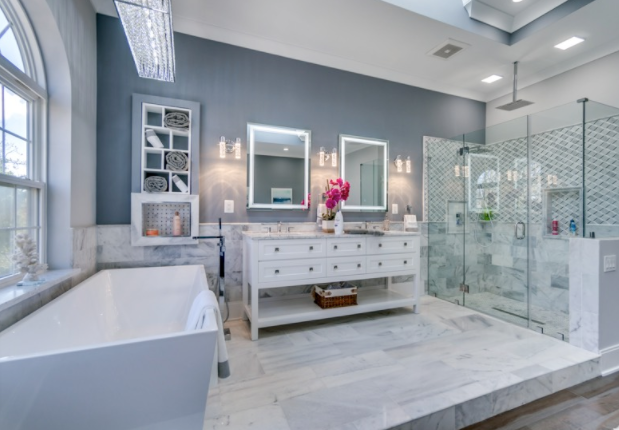 Founded in the year 2011, the USA Cabinet store offers bath and kitchen remodeling services in Northern Virginia. The brand caters to kitchen remodeling, bathroom renovation, and cabinetry needs of the region. Moreover, the company offers a range of products and has stores in 8 different locations like Fairfax and Houston. 
USA Cabinet Store Review
We remodeled our kitchen and bathroom and were looking for quality, beautiful and affordable cabinets. Selman from USA Cabinet helped us in selecting the kitchen cabinets and bathroom vanity as well as designing the kitchen. Selman is professional and knowledgable. He was able to accommodate my timeframe despite the COVID19 delivery challenges. The cabinets arrived on time. We had a great experience and the cabinets are elegant and functional.
Arora Remodeling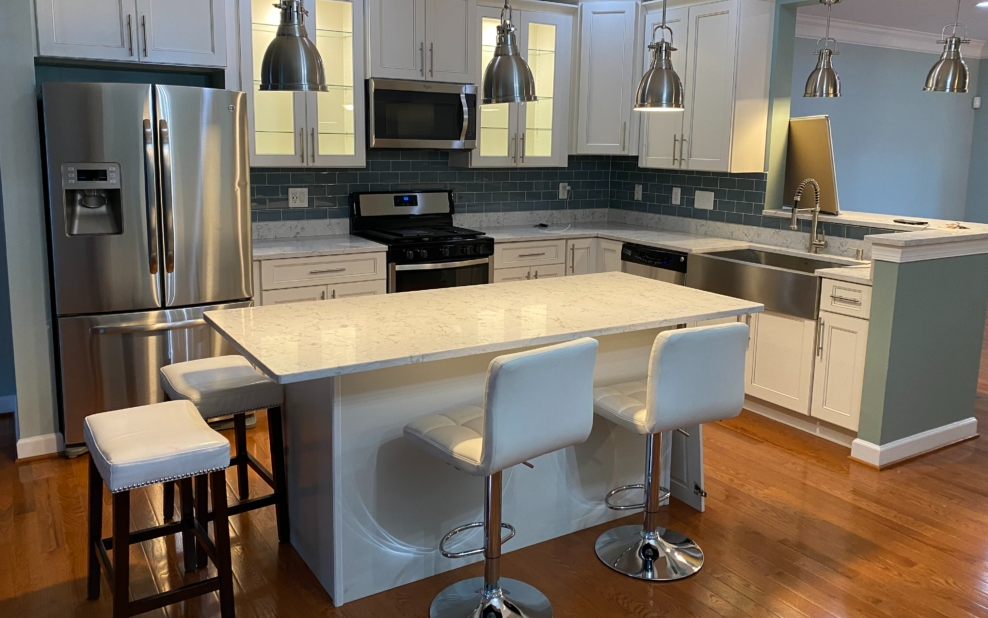 Arora Remodeling is a renowned remodeling company in Hagerstown, MD. The company has over two decades of kitchen and bathroom remodeling experience. They offer remodeling services for kitchen, bathroom, flooring, painting, 3D drawing. They are a licensed company serving the residents of Maryland, Virginia, and Washington DC. Moreover, Arora Remodeling has been certified by Home Advisor and has received 5-star ratings on Yelp, Houzz, Angie's List, Porch, and Facebook. The company also offers financing options for their services. 
Arora Remodeling Review
A+ job. They installed vanity, medicine cabinet of different size (drywall work), vinyl planks, toilet, wall cabinet and light fixtures. The bathroom remodeling job came out exactly as expected. It's nice to be able to ask to change some small details along the way and get professional support to make them happen.
Hagerstown Kitchens Inc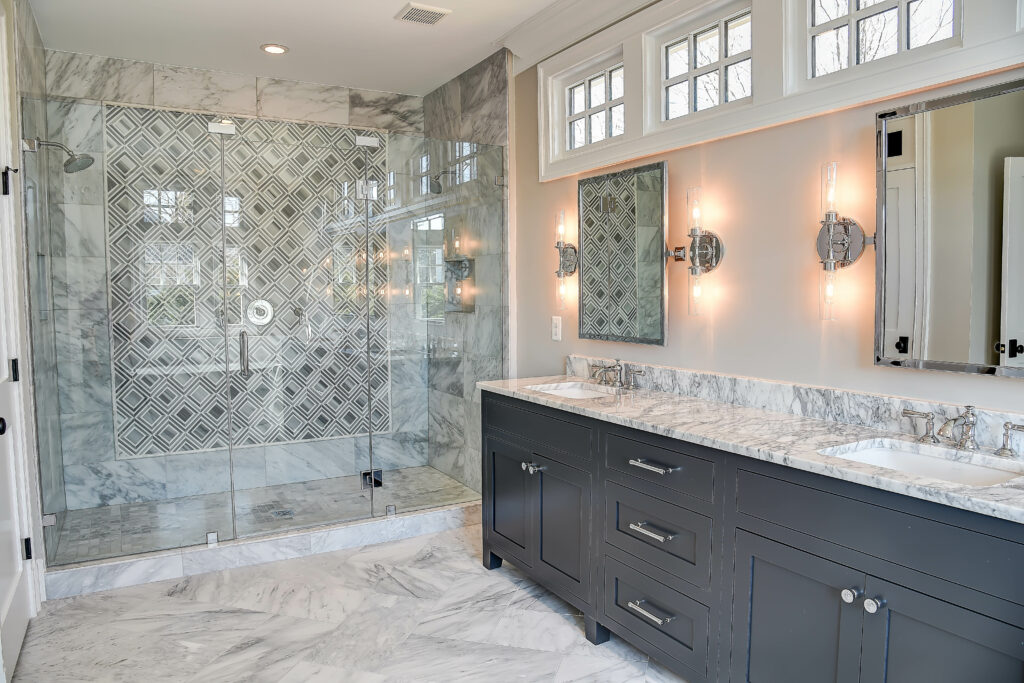 Hagerstown Kitchens Inc is a kitchen remodeling company in Hagerstown. They also offer wood custom cabinetry services to the residents of Western Maryland. The company has its own showroom which is located in Hagerstown, Maryland. Hagerstown Kitchens Inc is the winner of the Best of Houzz Service Award in 2014. 
Hagerstown Kitchens Inc Review
We purchased our cherry cabinets in 1982 and they still look excellent. I have had to ask them to repair a door and they did it. Their ongoing service to old customers is excellent.