Home » 10 Best Kitchen & Bathroom Remodeling Companies in College Park, MD
10 Best Kitchen & Bathroom Remodeling Companies in College Park, MD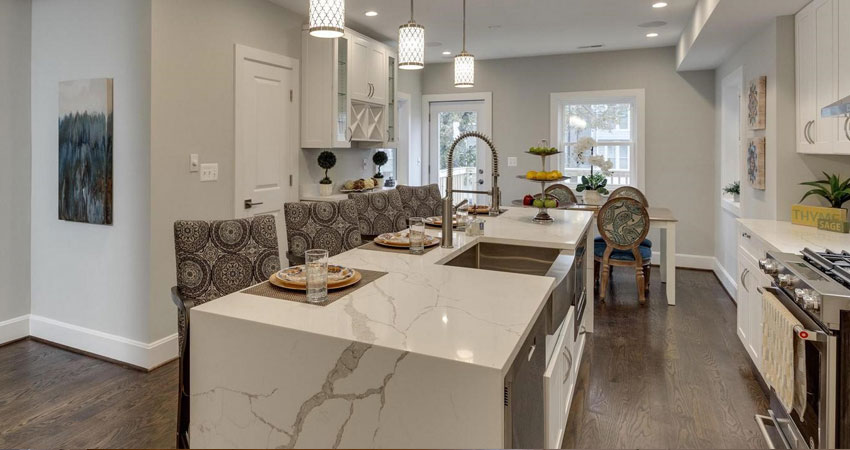 When choosing the right contractor for your kitchen remodeling in College Park, you have two options: contractors who specifically focus on kitchen remodeling and bathroom remodeling or hire a general contractor with kitchen remodeling experience. Make sure to both have general contractor license, insured, and bonded in College Park, Maryland.

There are numerous kitchen and bathroom remodeling companies with some showrooms in the entire Maryland region and many freelance contractors, kitchen designer, and bathroom designer. 

We researched many construction companies in College Park and picked these 10 remodeling contractors in College Park, Maryland, based on their reviews, average pricing, and project management capabilities.

This ultimate list covers the best kitchen remodeling contractors in College Park for your convenience when you search "kitchen remodeling near me".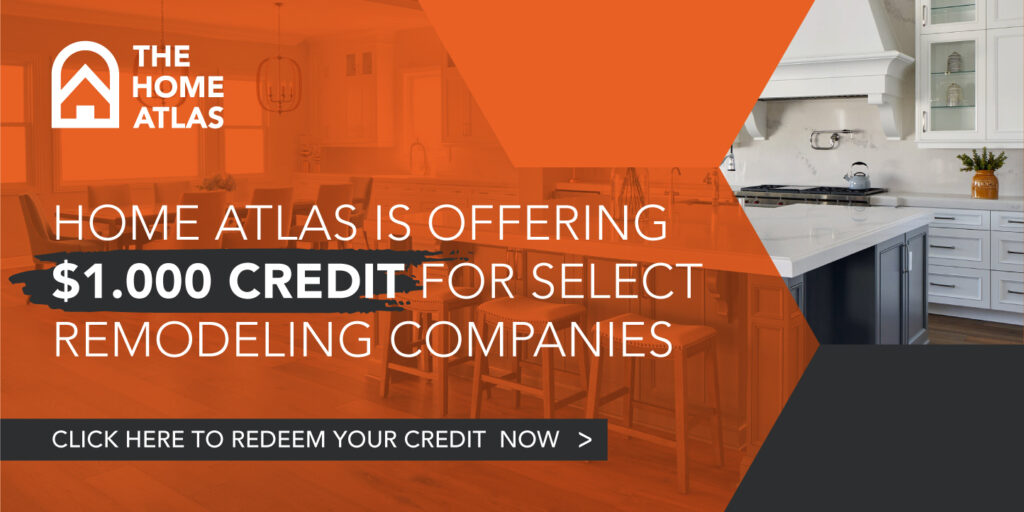 Kitchen & Bath Shop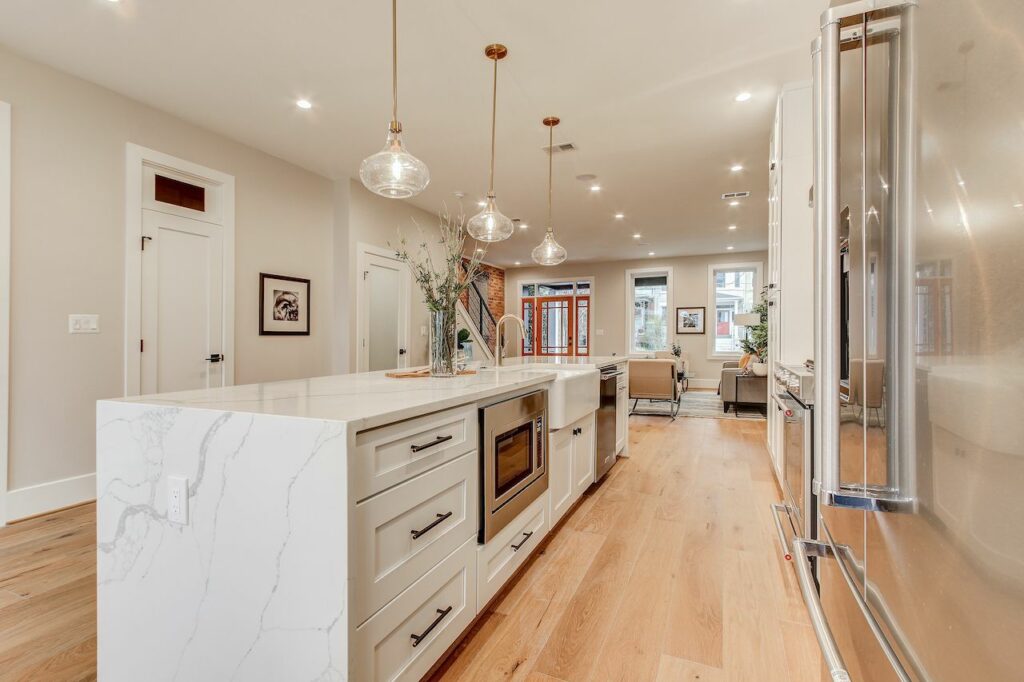 Kitchen and Bath Shop is one of the largest remodeling companies in the DMV area and has over 15 locations including Northern Virginia. Featured in national outlets like Washington Post, and local news publications such as DC Post, Frederick News Post, Free Lance Star, and Daily Caller, Kitchen and Bath Shop is the best known for its corporate structure, experience and smooth process. It offers financing options. The company is licensed, insured and bonded.
Kitchen & Bath Shop Reviews
These guys are the best. They show a lot of professionalism from designing, purchasing of materials and even during installation. Their services are also affordable and worthy of every penny they ask. I will always use your services. Thank you. I recommend their services to anyone who needs to replace tiles, install fan and drywall, fit tiles and floors, and decorate interiors.
DC Services and Home Improvement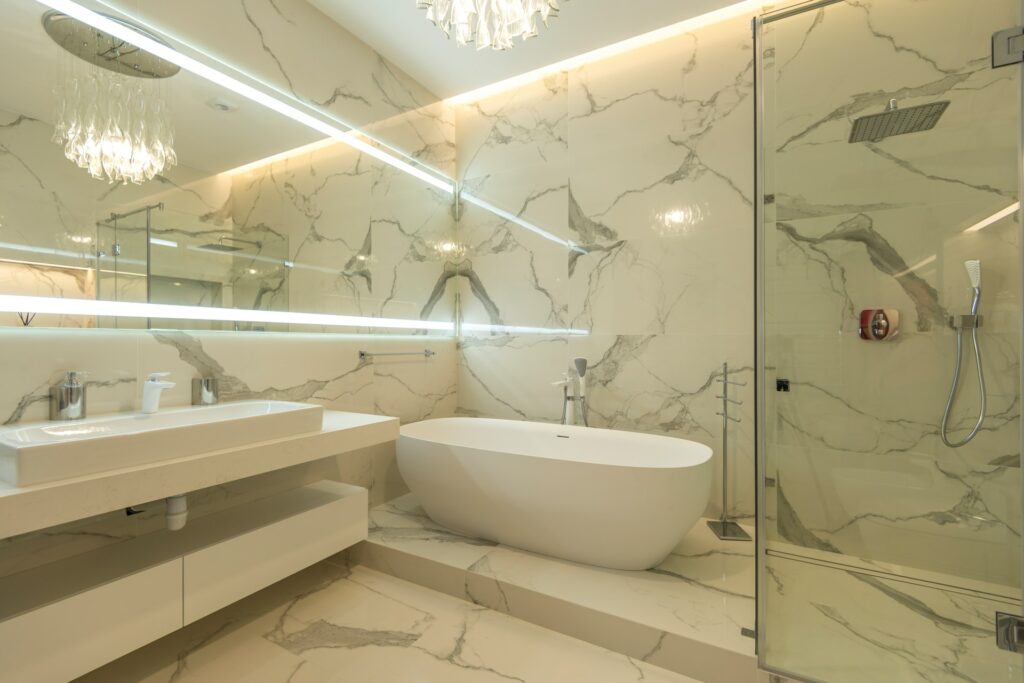 DC Services and Home Improvement is a kitchen and bathroom remodel company in College Park, Maryland servicing the DMV area. They offer kitchen remodel, bathroom remodel, roofing, siding, installation of doors and windows, home additions, etc. They have a combined experience of 30+ years and claim to offer the best of remodeling services to its clients.
DC Services and Home Improvement Reviews
We had interior and exterior home improvement jobs done. Job was completed timely, and efficiently. The job was not only kept to the time schedule but finished a few days early!! The workers kept our home so clean you wouldn't have even known we were having work done. Highly recommend and would definitely use DC services and home improvement for any future jobs!!
ASE Modern Kitchen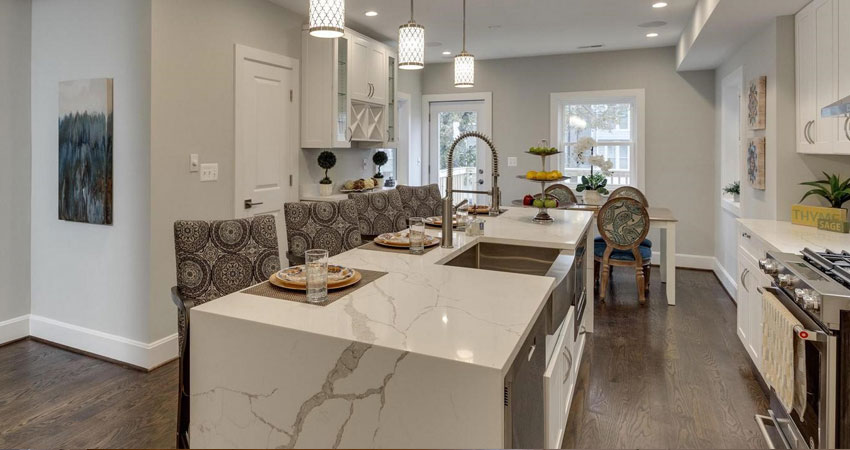 ASE Modern Kitchen is a women-led remodeling company based in College Park, MD. They offer services of fabrication and installation of kitchen countertops. They specialize in excellent quality granite, marble, and quartz countertops.
ASE Modern Kitchen Reviews
I had such a good experience with ASE and with Lizbet. We had a fairly small job–just replacing countertops–but Lizbet really helped us think through details. For example, instead of just saying, "would you like a beveled edge or what?" she patiently explained the different design options. The people who measured our countertops did a great job, and the new countertops look great.
American Dream Home Improvement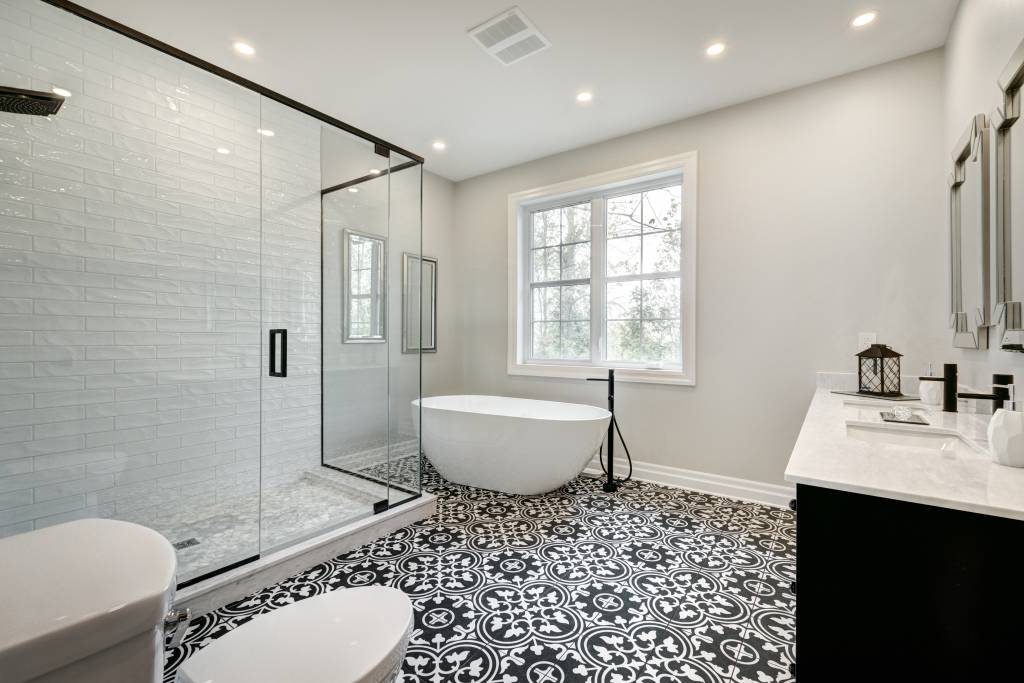 American Dream Home Improvement is a family-owned remodel company with 10+ years of experience. They are based in Springfield, VA and service the whole of DMV area. They offer kitchen remodel, bathroom remodel, and basement remodel services. They are also into flooring, painting, and custom carpentry work.
American Dream Home Improvement Reviews
Fantastic and HIGHLY recommend! Vally (owner) was referred to me and I could not be happier. They helped renovate my bathroom and added a wooden staircase (replaced old metal one) to our hallway. Everything looks beautiful and Vally and his team were wonderful to work with.
GBC Kitchen & Bath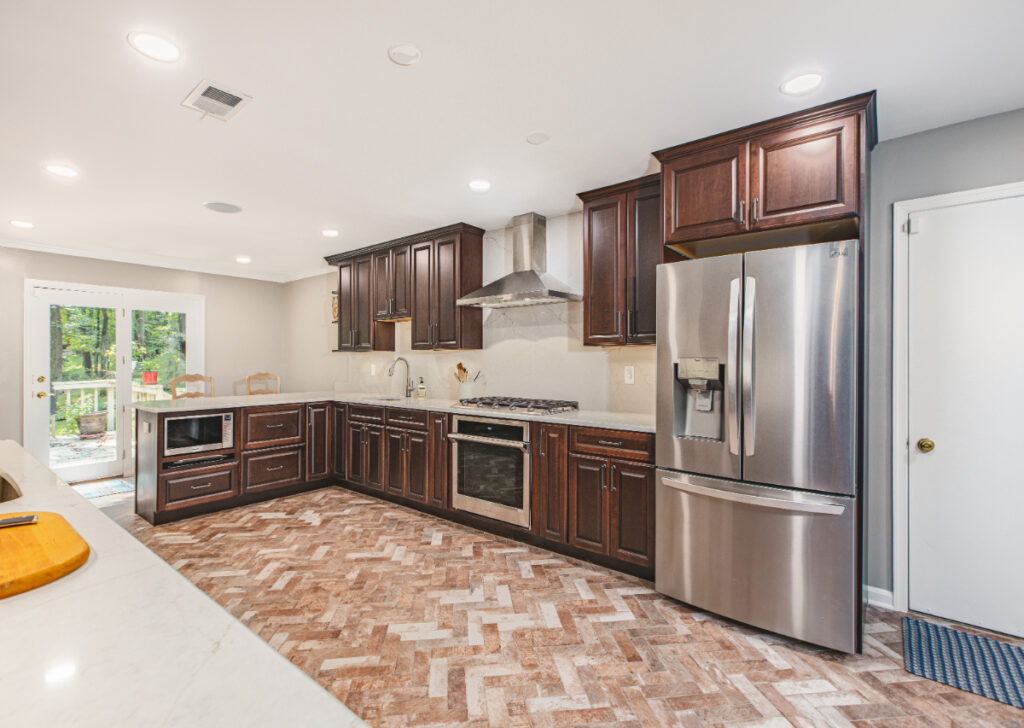 GBC Kitchen and Bathroom Remodeling is a well-established remodeling company in Maryland. It is a licensed, insured, and bonded firm that has received great reviews on Google, Houzz, Angie's list. Serving the residents of Virginia, Washington DC, and Maryland, they have grabbed awards like Best of Houzz 2019 Service, 2018 Angie's List Super Service Award, and Craftsmanship Award. They have 2 large showrooms in Rockville and Alexandria. The company has in-house installers, offers a 2-year warranty on their services, and is accredited by reputed organizations – NARI and NKBA. Their other services involve cabinetry, flooring, vanity work, and steam shower work.  If you're looking for a free estimate, the team is just a call away!
GBC Kitchen & Bath Reviews
It was a wonderful experience working with GBC Kitchen! We had our entire kitchen remodeled and are extremely pleased with tcohe outcome. They delivered before time – which was a pleasant surprise! The crew was very professional and reliable. Would highly recommend GBC Kitchen for any remodeling work and will certainly use them for future projects!
JCabido Remodeling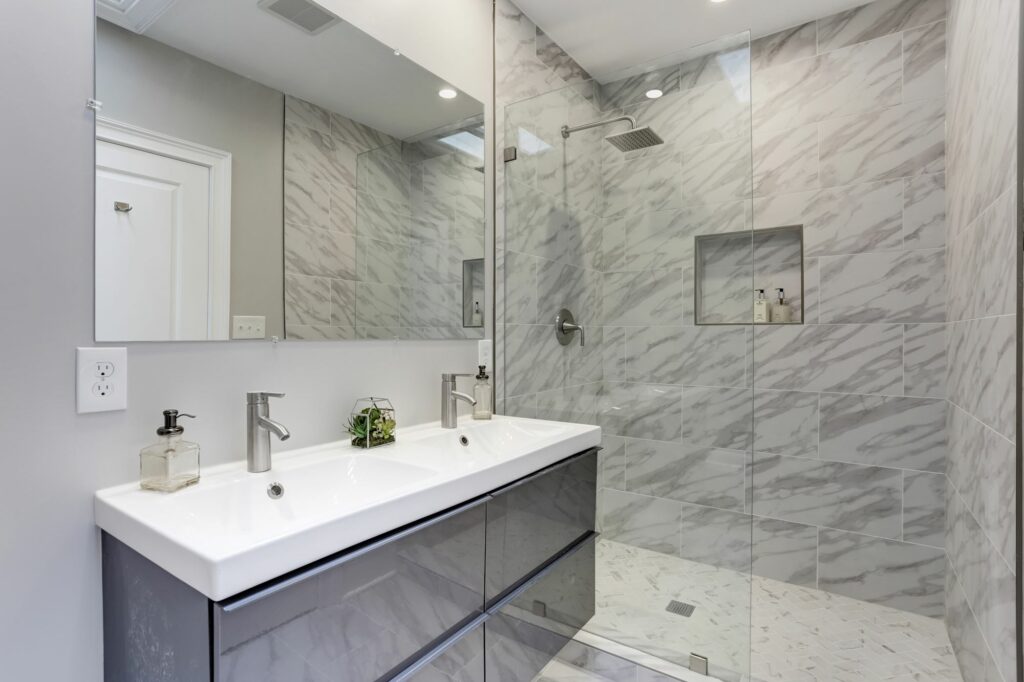 A BBB A+ accredited business and recommended by Angie's List, JCabido Remodeling is a remodel company in Brentwood, Maryland. It was established in Laurel and since then it has been servicing the Washington DC metro area. They offer kitchen remodel, bathroom remodel, flooring, interior design and drafting services. Reach out to them for a remodel estimate.
JCabido Remodeling Reviews
Excellent work. The crew was terrific, on time, polite and professional, cleaned up every day. Quality craftsmanship throughout. We will definitely use JCabido again on upcoming projects.
C&V Renovations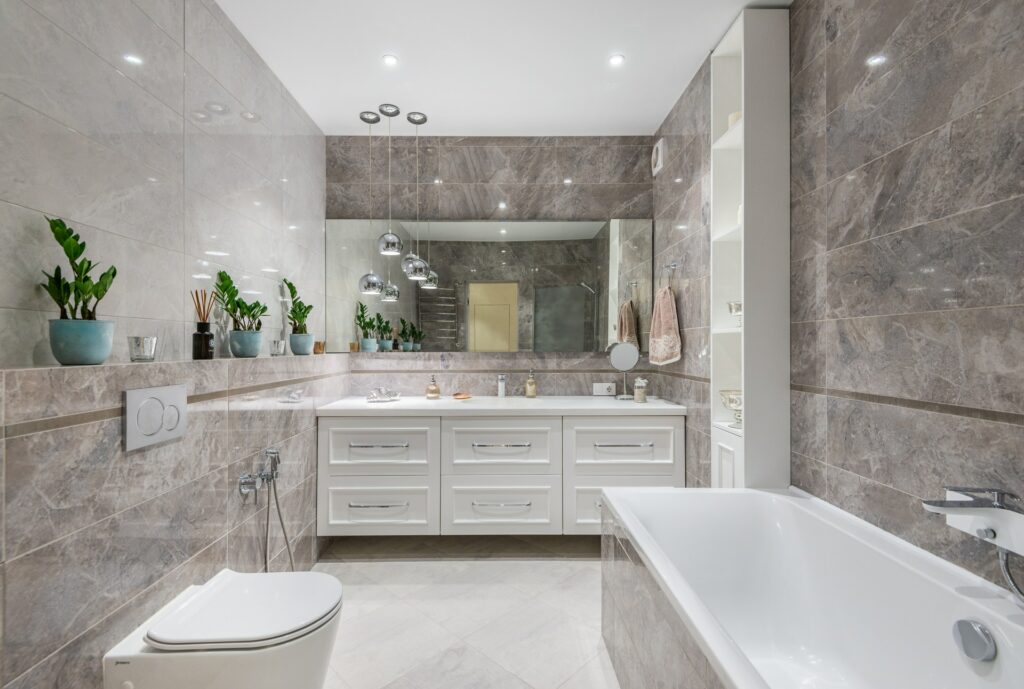 A remodel company in College Park, Maryland, C&V Renovations offers services of remodeling, demolition, interior design, roofing, painting, home building, and cleaning. Reach out to them for a free remodel estimate and get started with your renovation project.
C&V Renovations Reviews
I have used C&V Renovation, Inc for more than 4 yrs and have been wonderful pleased with all Services. I highly recommend this company for all types of repairs. They are honest, attention to detail and great to work with. A One Company
Zion Home Remodeling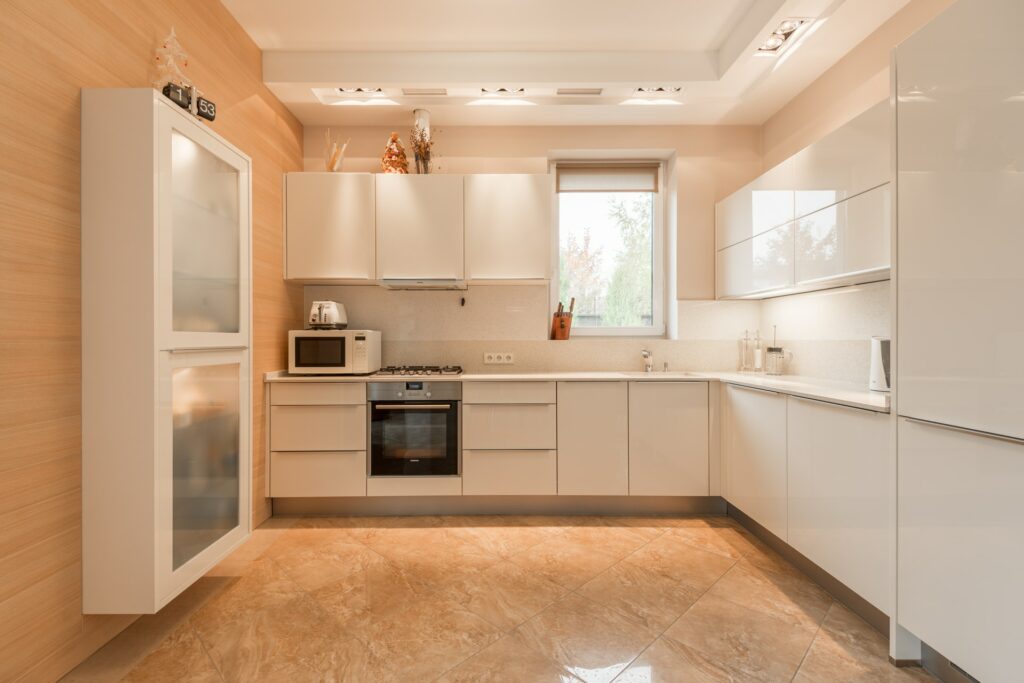 Zion Home Remodeling has been providing premium remodeling services in Montgomery County and Prince George's County, Maryland since the year 2009. They are into kitchen remodel, bathroom remodel, basement renovation, interior painting, water damage reconstruction, window and door replacement, and a lot more. They offer free in-home consultations.
Zion Home Remodeling Reviews
Zion does great work. The redid our bathroom and we couldn't be happier with their work and professionalism. Highly recommended.
Ayala Construction LLC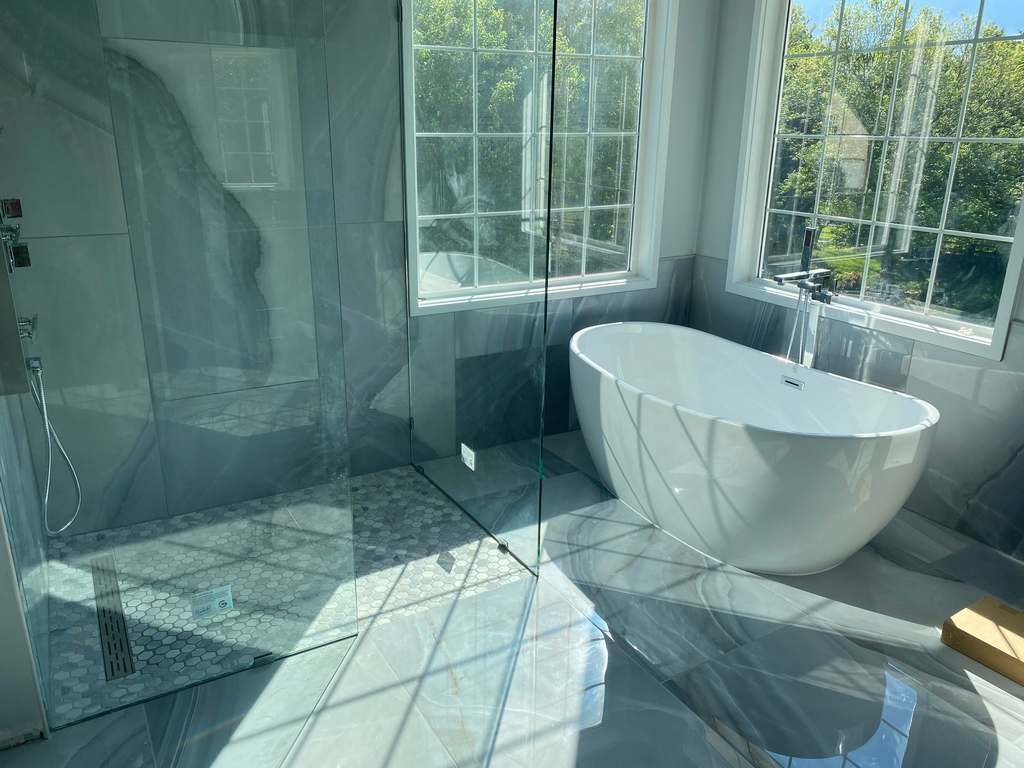 Ayala Construction LLC is a full service kitchen and bathroom remodeler, and construction company. From remodeling to electric work and painting tasks, they do it all. They come with over 14 years of experience and deal in both residential and commercial projects. It is a family owned company and based out of College Park, Maryland. They service the areas of Washington, Annapolis, College Park, Laurel, Columbia, and Baltimore, Virginia.
Ayala Construction LLC Reviews
We recently had 2 bathrooms remodeled and all wood flooring replaced in 6-7 rooms/areas of our home. The workers were very friendly and professional. The work was completed in a little longer time than expected but the quality of the work was worth the wait. We highly recommend Ayala Construction for any home project you may have.
Lazarus Group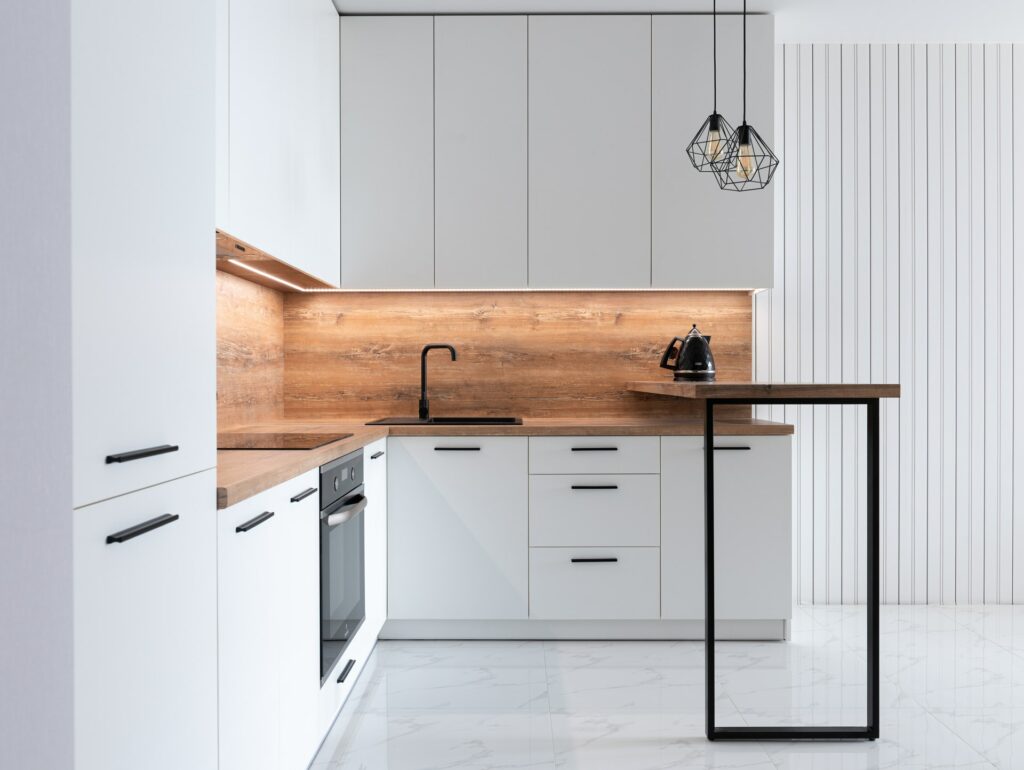 It is a premiere general contractor servicing Maryland and its neighboring regions of DC and Northern Virginia. Lazarus Group deals in both commercial and residential projects of kitchen remodel, bathroom remodel and basement remodel. They are completely licensed, insured and bonded.
Lazarus Group Reviews
Lazarus Group – Tobias and Manuel – did a wonderful and efficient job redoing our 1-bedroom condo in Dupont Circle. They completely renovated the kitchen and bathroom, fixed the dilapidated plasterwork and put in overhead lighting. Without them we could never have made this condo shine!