Renovation can be a fun experience if you find a good contractor.
The kitchen and bath being the most private and cherished areas of your home, need a touch of personalization and ease of functionality.
The Montgomery Village area has many remodeling companies, and freelancing contractors who are may be eligible but selecting the best vendor for you is a tiring process.
To ease up the process for you, we have done the groundwork and compiled the 10 Best Remodeling Kitchen & Bathroom Remodeling Companies in Montgomery Village, MD.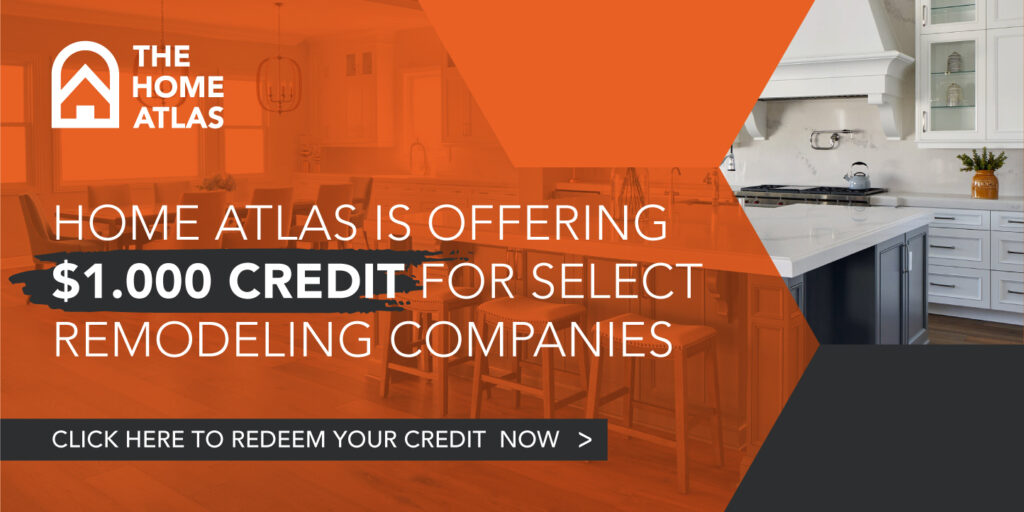 Kitchen & Bath Shop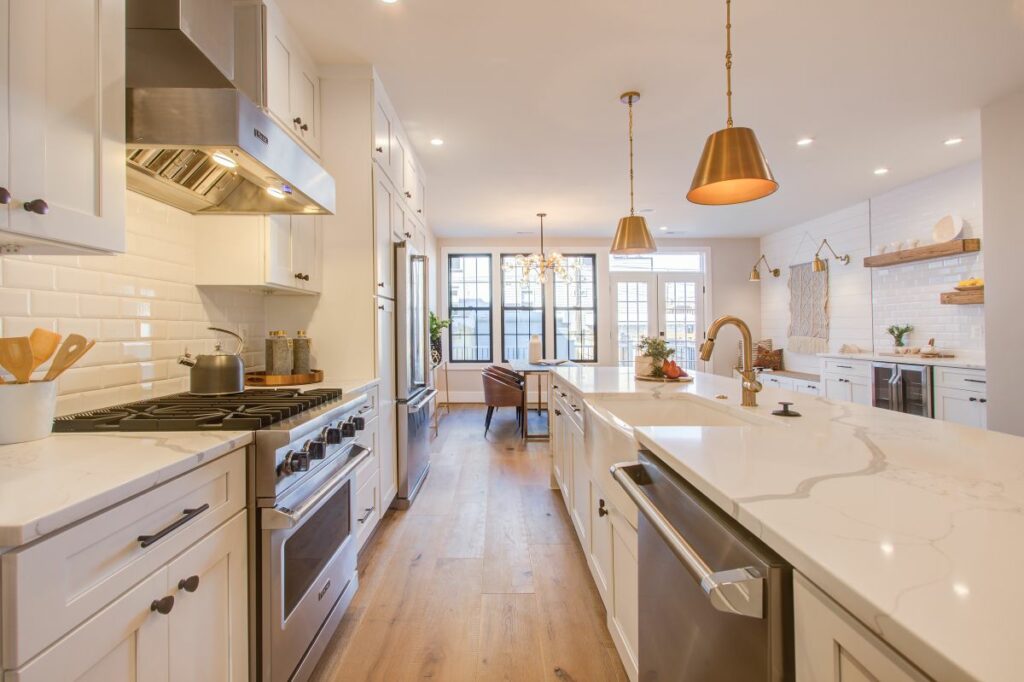 Kitchen and Bath Shop is one of the largest remodeling companies in the DMV area and has over 15 locations including Northern Virginia. Featured in national outlets like Washington Post, and local news publications such as DC Post, Frederick News Post, Free Lance Star, and Daily Caller, Kitchen and Bath Shop is the best known for its corporate structure, experience, and smooth process. It offers financing options. The company is licensed, insured, and bonded.
Kitchen & Bath Shop Reviews
These guys are the best. They show a lot of professionalism from designing, purchasing of materials and even during installation. Their services are also affordable and worthy of every penny they ask. I will always use your services. Thank you. I recommend their services to anyone who needs to replace tiles, install fan and drywall, fit tiles and floors, and decorate interiors.
DMV Kitchen & Bath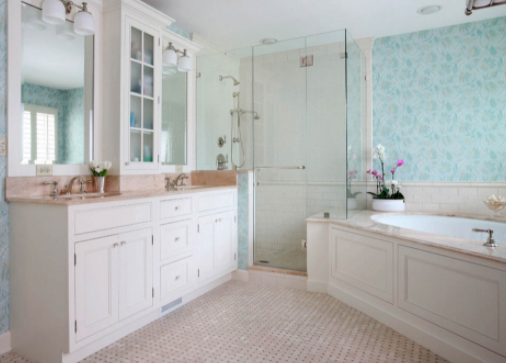 DMV Kitchen & Bath is a family-operated remodeling company serving across the DC, MD, and VA regions. The firm specializes in kitchen and bathroom remodeling, while also providing deck repair, concrete flooring, countertop installation, drywall, and so on. It has been in business for over 25 years and is insured for general liability. 
DMV Kitchen and Bath is a proud recipient of 5 Houzz awards, 3 Houzz badges, the 2020 Super Service Award from Angi, and an authorized dealer for Medallion Cabinetry. It is also a member of the National Kitchen + Bath Association. 
Its service areas cover Chevy Chase, Damascus, Darnestown, Laytonsville, Derwood, Forest Glen, North Bethesda, Gaithersburg, Glenwood, and so on.
DMV Kitchen & Bath Reviews
After a horrendous contractor ruined my kitchen, this company came in and saved the day! Javier was wonderful at explaining the process and materials to me and anytime I had a question he was available! His hard-working employees were very knowledgeable and professional! I couldn't be happier!
GBC Kitchen & Bath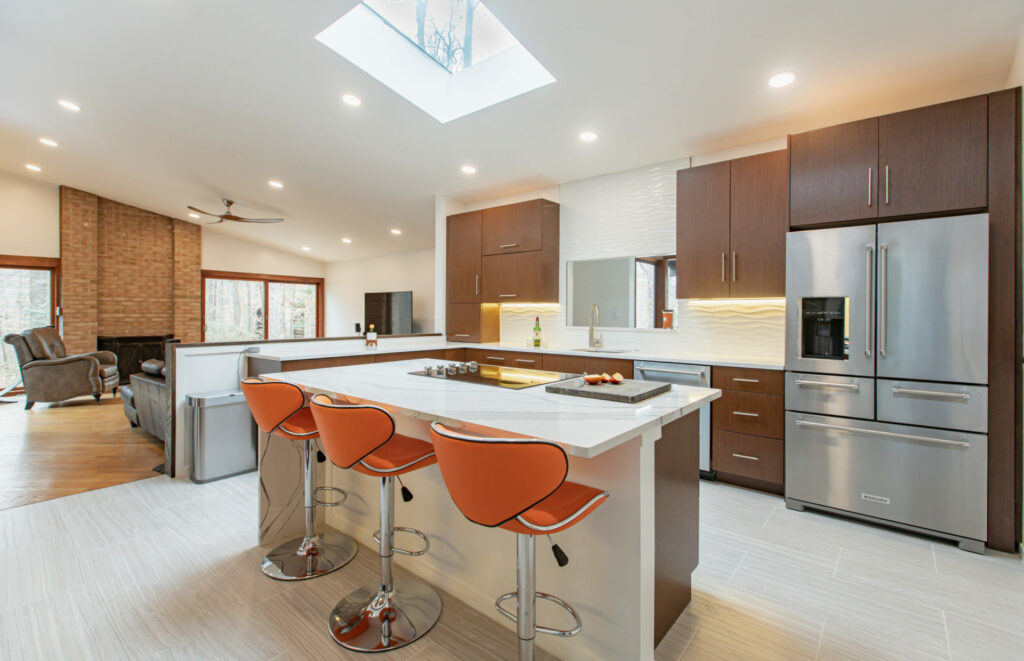 GBC Kitchen and Bath specializes in both commercial and residential remodeling, serving the residents of Washington DC, Maryland and Virginia. The company offers complete kitchen and bathroom remodeling. They also deal in steam showers, vanities, countertops, as well as cabinets. It is a bonded, licensed, and insured company that also offers a 2-year warranty on the workmanship. The company has two showrooms located in Alexandria and Rockville. Moreover, they are affiliated with the National Kitchen and Bathroom Associaton and the National Association of Remodeling Industry. Based on their services, the company has won recognitions such as – Best of Houzz Service Award in 2019, the Craftsmanship Awards, and the 2018 Angie's List Super Service Award.
GBC Kitchen and Bath Reviews
It was a wonderful experience working with GBC Kitchen! We had our entire kitchen remodeled and are extremely pleased with the outcome. They delivered before time – which was a pleasant surprise! The crew was very professional and reliable. Would highly recommend GBC Kitchen for any remodeling work and will certainly use them for future projects!
Victor Faustino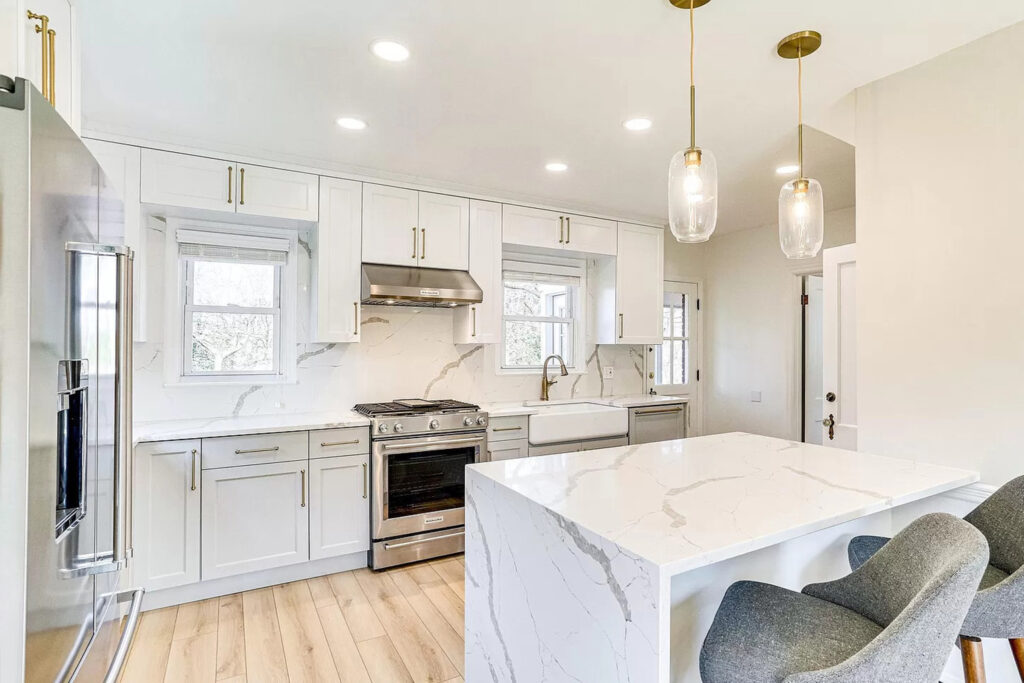 Victor Faustino is a remodeling company established in 1990. Mr. Faustino started the company with a vision to handle minor jobs. Today, the company has grown into a large-scale business serving 30+ locations across the MD region. 
Victor Faustino provides a range of home improvement services, from painting to handyman to remodeling for residential and commercial establishments. The firm is also licensed, insured, and bonded. The team's efficient delivery and customer service have earned the company a Houzz badge with 500 saves.
Victor Faustino Reviews
We used Victor Faustino's Handyman service for a complicated kitchen backsplash job and were delighted with the results. Victor and I discussed the project at length before it started so he sent his tile specialist, Jonathan, who did a fantastic job. Jonathan's years of experience and passion for his work really showed through with the quality of the backsplash installation. Victor was always very professional and prompt with all communications, we would not hesitate to work with Victor Faustino's Handyman service again.
AC Remodeling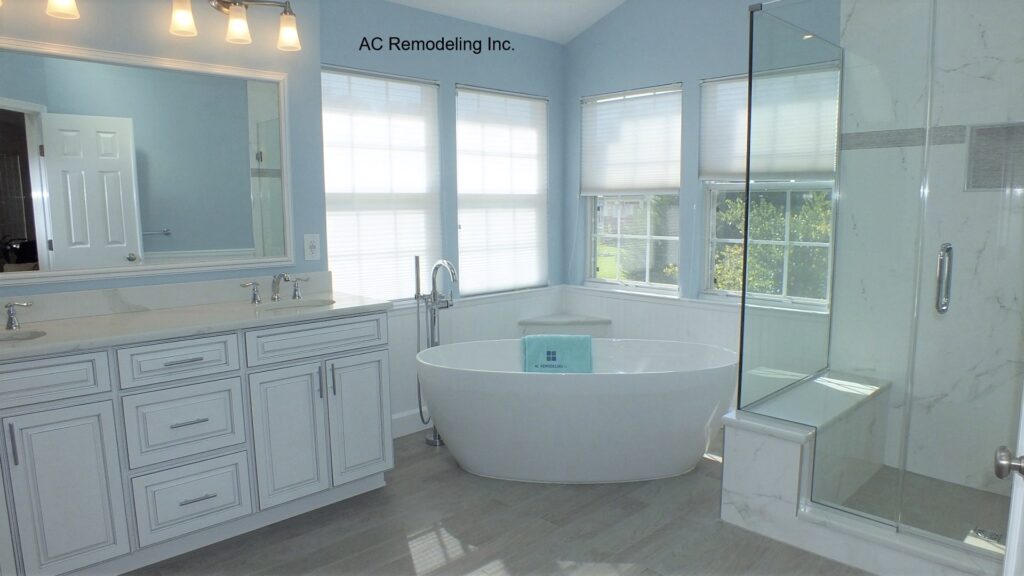 AC Remodeling Inc. is a home remodeling company founded in 2011. The firm is currently serving the areas of Gaithersburg, Rockville, Bethesda, and Washington DC. AC Remodeling is a fully licensed firm that specializes in the luxury renovation of bathrooms, kitchens, and basements, along with home automation.
Known for its excellent customer service, the company has earned 8 Houzz awards and 3 Houzz badges to date. It also has an A+ rating from Better Business Bureau and is a lead-safe EPA-certified firm.
AC Remodeling Inc. Reviews
Alex and his team are hands down the best contractors that we have ever hired. He remodeled our kitchen and it now looks like something out of a magazine. He is a perfectionist and it truly shows in the beautiful craftsmanship of his work. His crew showed up right on time every day and cleaned up very well at the end of every workday. Alex is excellent at communicating the progress each day and at keeping the project right on schedule. He also knows his products and will steer you in the right direction when selecting counters, backsplash, etc. He knows the latest technology to modernize your house., and wants to make sure you are 100 percent happy. We highly recommend them!
Metier Solutions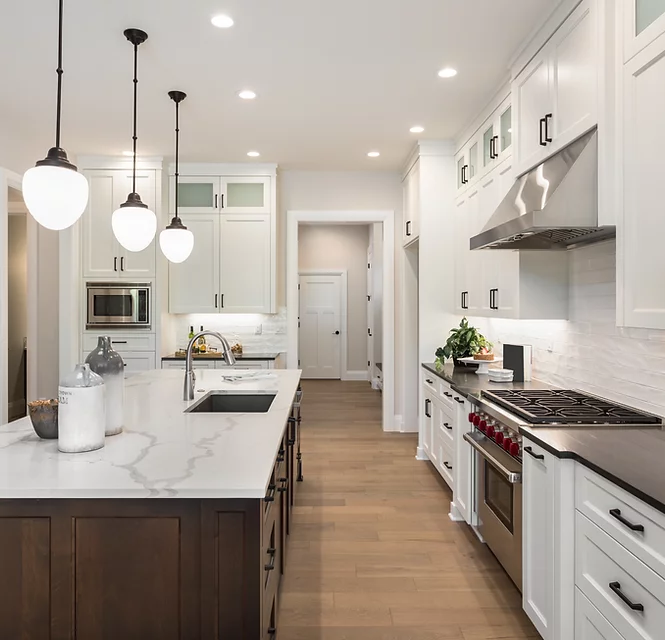 Metier Solutions is a boutique design-build firm founded by Anna Boopraj. The firm extends its services all around the DMV region. It's best known for its customized home additions and energy-friendly spaces.
Its services include designing or building, interior and exterior remodeling, construction management, site planning, e-design. They are well-equipped to handle both commercial and residential projects.
Metier Solutions Reviews
Anna and her crew are just awesome. I have worked with her numerous times. I am a Realtor and she has done numerous projects for my clients. One time she did work for a client who is living in Singapore and not only was the work fantastic, she video taped the entire thing. We hired her to do an extensive drainage project at our house and the job was done to the highest of standards in just a few days time. The crew is always professional and courteous and incredibly trustworthy. They also have a handy man service which is great. If you hire her you can be certain you are in good hands and are getting someone that knows what they are doing, will do a great job, and is honest.
Mistival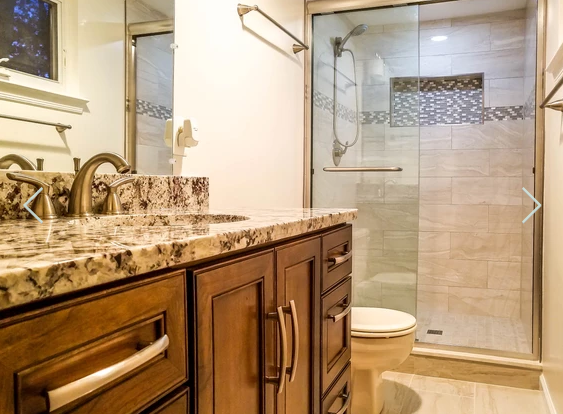 Mistival is a local family-owned remodeling company serving the MD, DC, and VA regions that include Montgomery Village. It is a fully licensed, insured, and bonded company that specializes in kitchen and bathroom designs. The team holds expertise in hardwood flooring and tile installation. Mistival offers great deals on all its flooring services.
The company is a proud recipient of 2018 Best of Houzz Service Award.
Mistival Reviews
We had such a delightful experience working with the Mistival team. They completely remodeled a full bath with expert tile work, as well as a whole-house hardwood floor replacement. Their attention to detail was terrific, and their prices were very reasonable. Their team was as unobtrusive as they could be, and they were careful to clean up each day. The project was done in a reasonable time, and our expectations were very well met. Highly recommend.
Fame Kitchen & Bath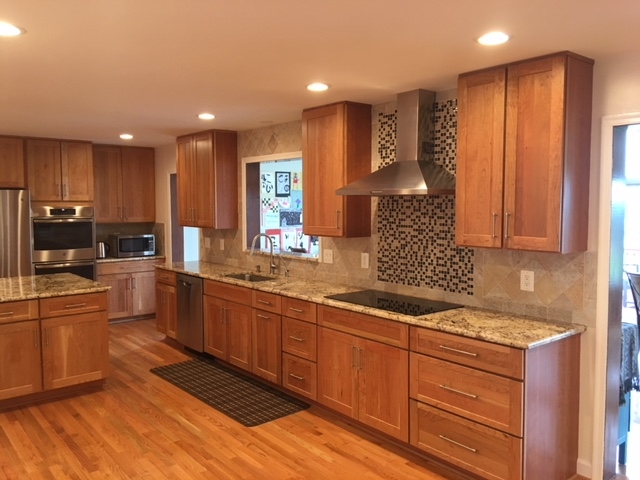 Fame Kitchen & Bath, founded in 1993, is a BBB-accredited family-owned remodeler providing services in the MD region. Its service areas include ​​Rockville, Germantown, Potomac, Bethesda, and other areas of Montgomery Village MD. Whether you need kitchen designs or bathroom upgrades, the team delivers everything at reasonable prices. The firm also offers additional services such as flooring & countertop installations, basement remodeling, tile sales, custom cabinets, and so on. 
Fame Kitchen & Bath Reviews
I highly recommend Fame to anyone looking to remodel their kitchen or bathroom. We found their pricing to be fair and quality/speed of work for a complete remodel of our kitchen (+ painting/installing all new floors in half of the house) was just over three weeks, which was incredible. Adam and team were really a pleasure to work with. We will certainly be using them again for future projects.
J&T Construction Cleaning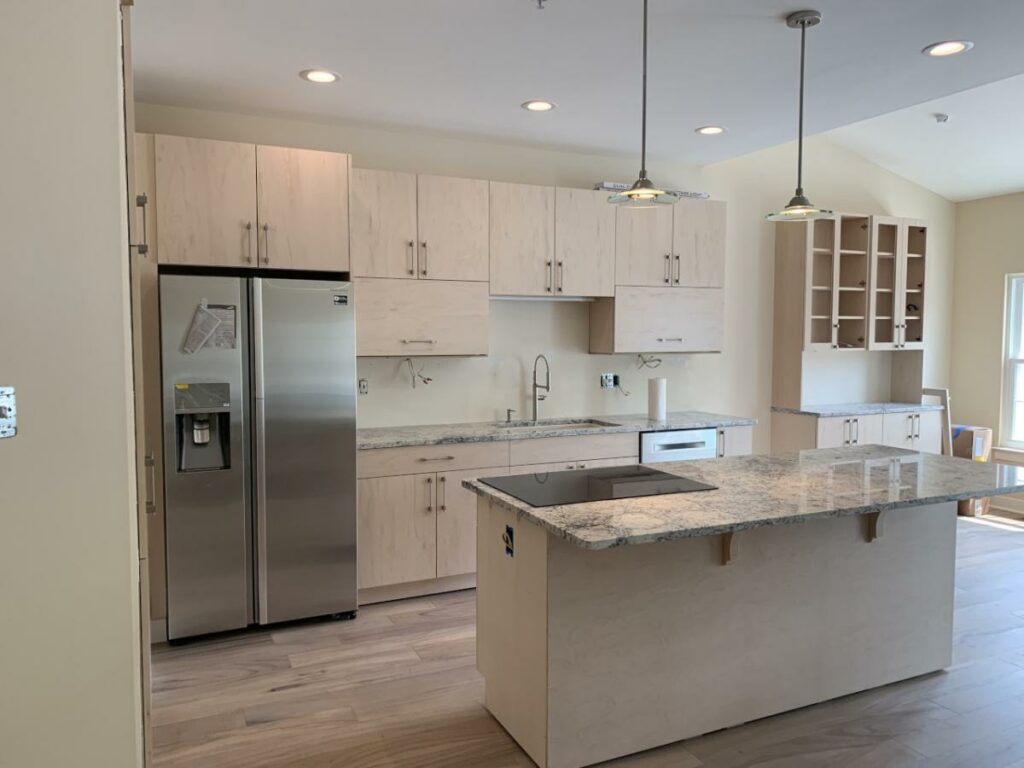 J&T Construction Cleaning is a top remodeler in the entire DMV region. The responsible and competent team provides you with varying design requirements and installs durable products from home improvement to handyman services. Being a licensed, insured, and bonded company, you can entirely trust them with your kitchen and bathroom remodeling project.
Urban Kitchen and Bath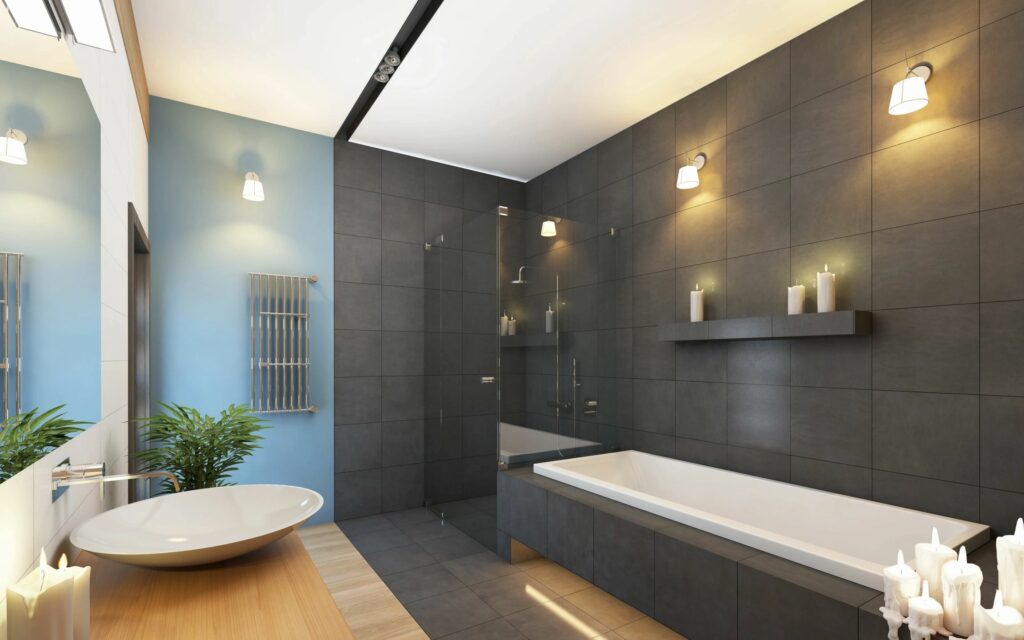 Urban Kitchen and Bath has been in business for over 10 years, serving the regions of DC, MD and VA. It's a family-owned company specializing in bathroom and kitchen remodeling. It also houses a wide range of products, from cabinets to countertops to flooring materials. It partners with top brands like Kemper, Silestone, and Bellmont to deliver superior quality products.
Urban Kitchen and Bath Reviews
I'm wondering why I never contacted these guys sooner! Seriously, they all have commendable talent in their respective fields and knocked my copncept out of the ballpark. Thanks for an amazing experience!