Home » Home Lighting Tips: Factors You Should Consider While Remodeling
Home Lighting Tips: Factors You Should Consider While Remodeling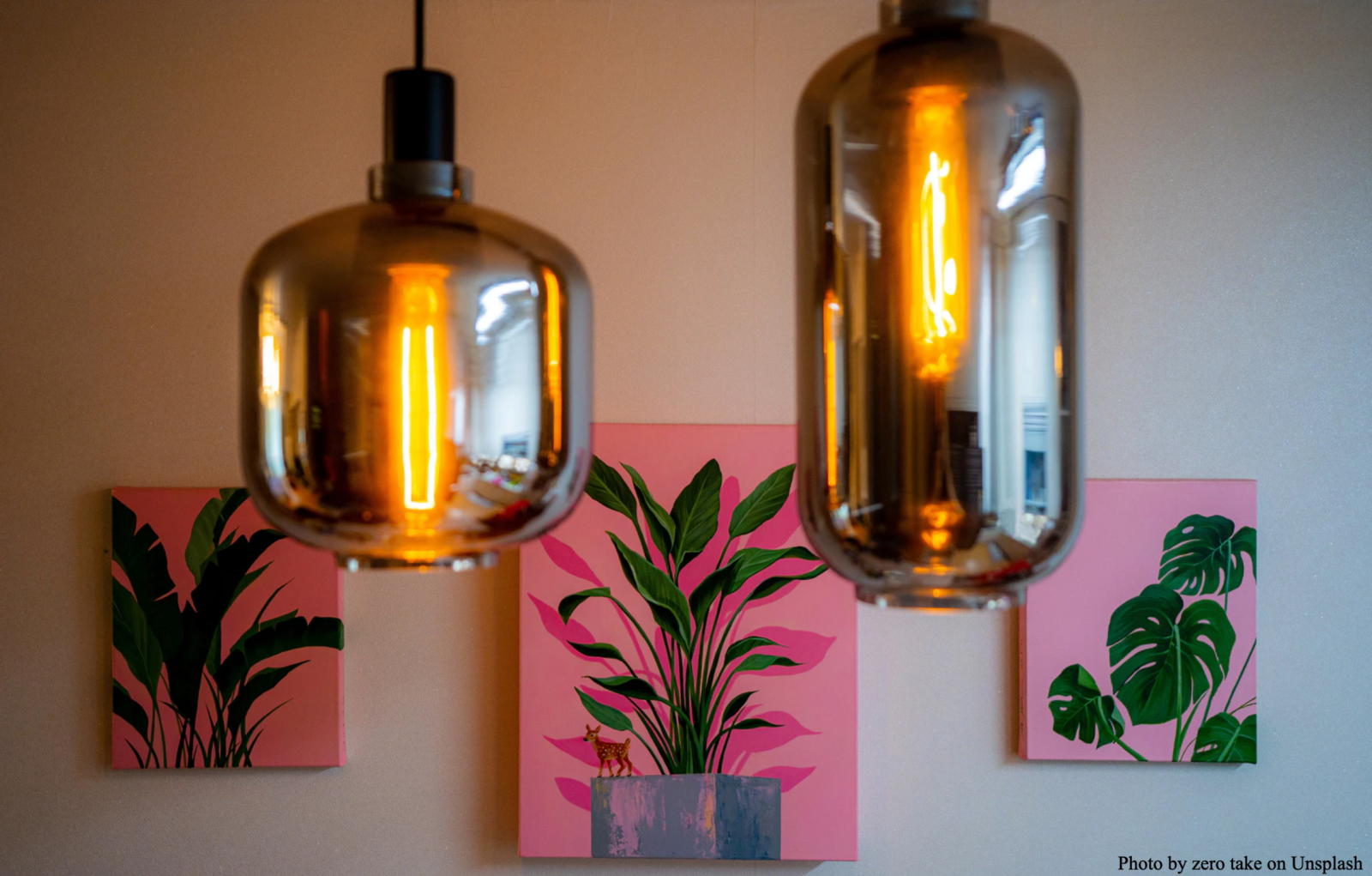 A well-lit interior is just as crucial as the layout and the decor. The possibilities for home lighting tips are endless: direct, indirect lighting, diffused, focussed, color, power, and so many more. 
Lighting significantly contributes to the general atmosphere of the home. It highlights a specific environment in the house and enhances the functionality of a particular area, such as a kitchen or bathroom. Consequently, if you want to feel good in your home, you should never overlook the lighting arrangements of the house. 
However, despite the intentions, sometimes it is difficult to implement proper lighting, especially if you live in an old building. Do not be discouraged, though; there are plenty of solutions to make your home shine with bright light. 
What are some excellent tips to illuminate your home's interior? How to use lighting fixtures to create an intimate environment? Here is some expert advice for you to make the right choice for lighting your home remodel.
Home Lighting Tips For All Rooms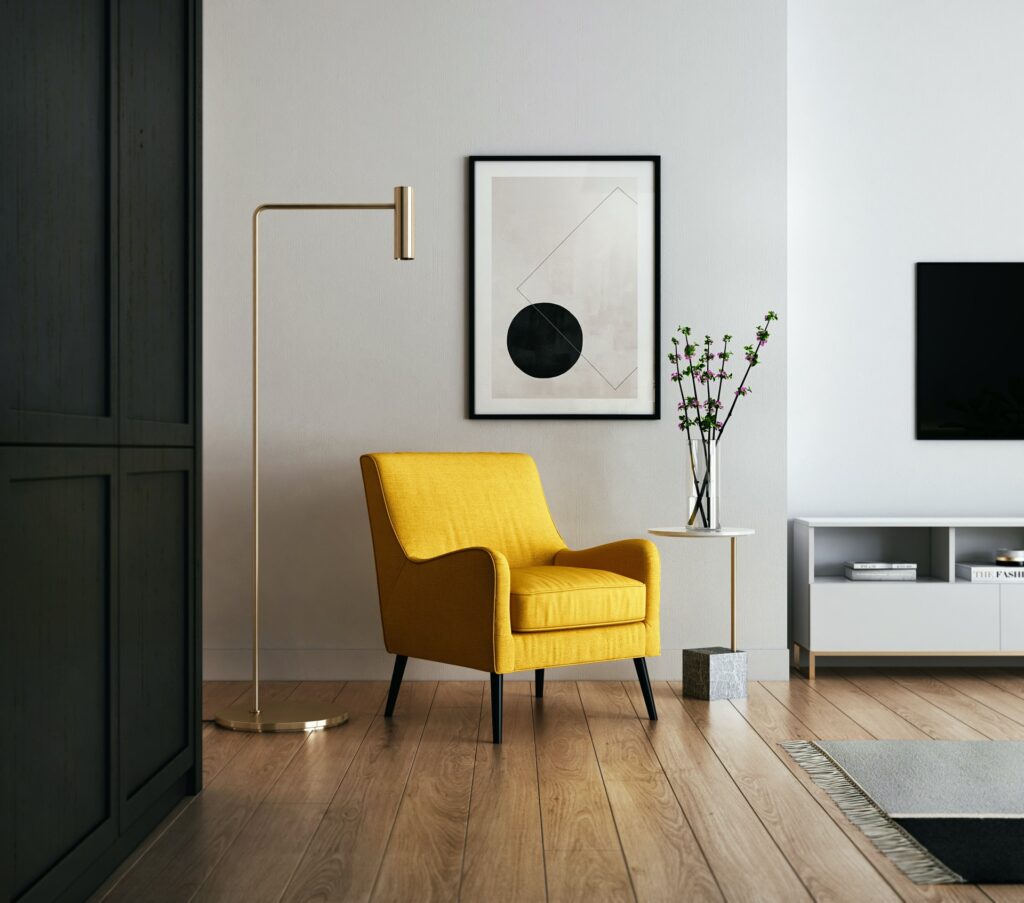 As we stated earlier, when it comes to lighting, there are numerous options available. Wall light, lamps, LEDs: there is something for every taste. 
However, beyond aesthetics, the degree of brightness also plays an essential role in defining the environment. While it may seem simple to you, it's not. How to make a balance between strong but aggressive and soft yet inefficient? Here is our advice room by room.
Entrance Lighting
The space you use to enter or exit the house should have to be well lit. The focus should be to make the environment warm and welcoming both for you and your guests. 
Therefore, depending upon the space and the height of ceilings, go with suspensions that offer adequate lighting to the area and leave the floor clear. Nevertheless, use subdued lights so that the space does not appear visually aggressive. 
For additional decor, you can also choose pretty wall lights for indirect lighting, which add to the general atmosphere of the space. However, avoid intense colors as they tend to darken the environment, instead choose soft colors.
Living Room
The living room is for relaxation and has to be convivial. Accordingly, the lighting here should not be intense or tiring to the eyes. The ideal arrangement for the living room is a combination of both direct and diffuse lighting. 
Diffuse lighting such as spotlights will go well near the television, while direct lighting such as a lamp post or ceiling light can adorn the sitting area. You can even opt for adjustable spotlights for illuminating a specific area of the living room.
Bedroom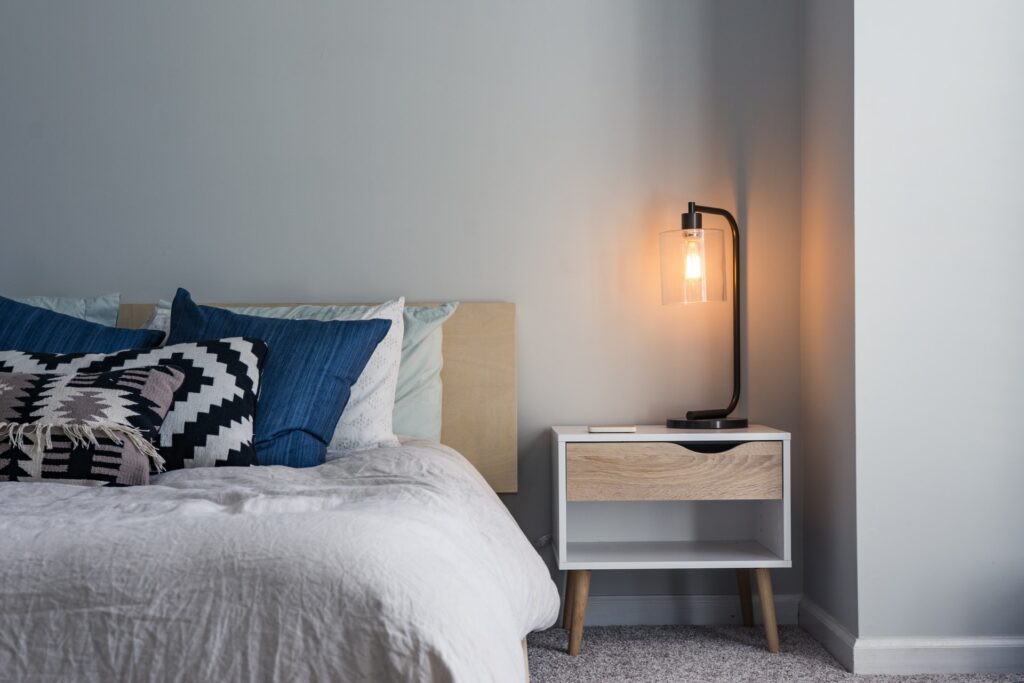 Again an environment that demands coziness and conviviality, therefore lighting should not be too intense. Instead, go with warm yet soft lighting to induce calmness and reconciliation. 
Very often, a bedroom also includes a sitting or a study area. For this specific space, you can choose direct lighting arrangements such as lamps. The wardrobe also needs dedicated lighting arrangements, such as focussed LED lamps.
Bathroom
Electricity and water don't fare well; therefore, you need to pay special attention when choosing bathroom lighting. Spotlights, wall lights, recessed LEDs, or ceiling lights should combine to achieve a well-lit environment.
Ideally, there should be two light points, one for general diffused lighting and another for more focussed lighting around the mirror and sink. 
Interestingly, bathroom strips made up of a fluorescent tube or LED provide optimal bathroom lighting, as do the mirrors with an integrated lighting system.
Kitchen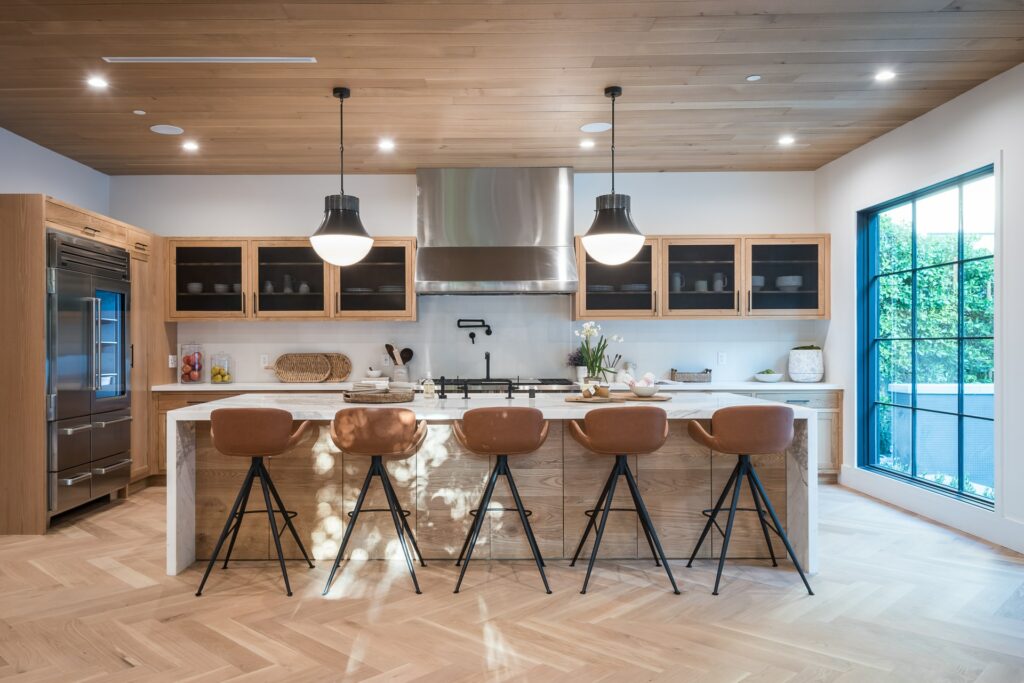 The kitchen is the most functional area in the house and sees a lot of action. Therefore the lighting in the kitchen should be optimum to create an environment that does not restrict the functionality. 
For work areas, such as hob, sink basin, or worktop, go with bright focussed light as you need enough lighting here. LED projectors, spotlights, or LED tubes can be a good solution. 
Additionally, you should also opt for powerful ceiling lights for a brighter environment. Lastly, for a decorative touch, you can add cold white, warm white, variable white (CCT), or multi-color (RGB) LED strips depending on the desired result.
How to Create the Perfect Lighting Setup
Like the design, layout, and decor, the right home lighting tips are a determining element for the atmosphere you want to create in your home. Here are some additional tips for lighting to create a cozy, intimate environment:
Limit Light that is Too White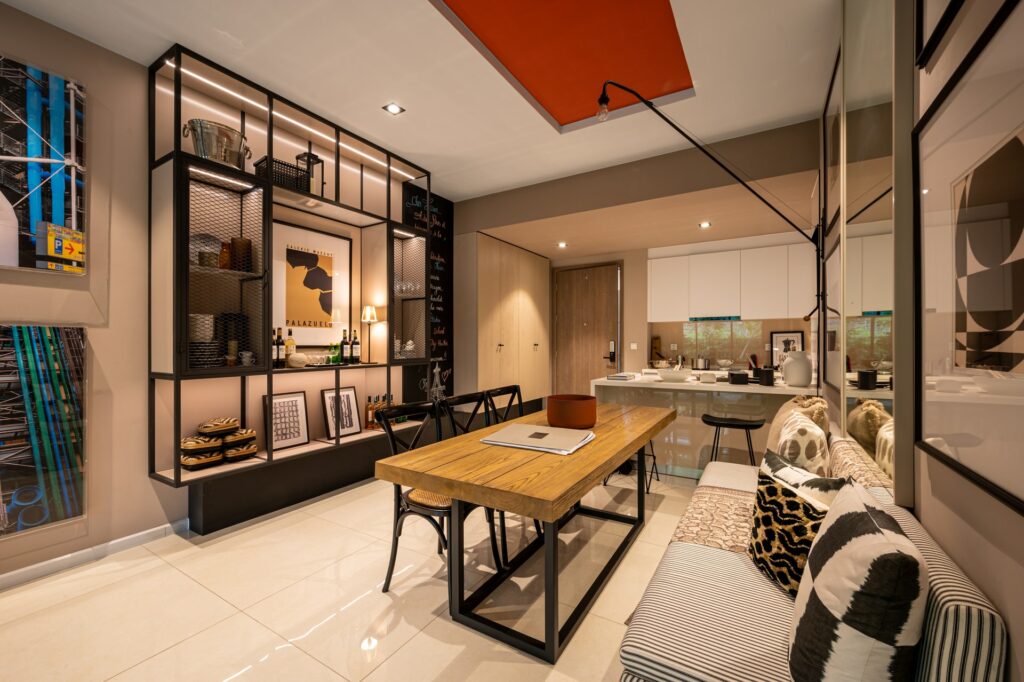 White light is soothing and calm, yet too much white creates an aggressive environment tiring for the eyes. Also, too much white light in a bedroom could interfere with sleep as white light imitates daylight.
Create Indirect Lighting Points
Indirect light plays a key role in creating a peaceful and subtle environment. A hidden light source like behind the wall or under the shelf induces a more diffuse lighting effect that creates a subtle interior.
Install Multiple Source of Light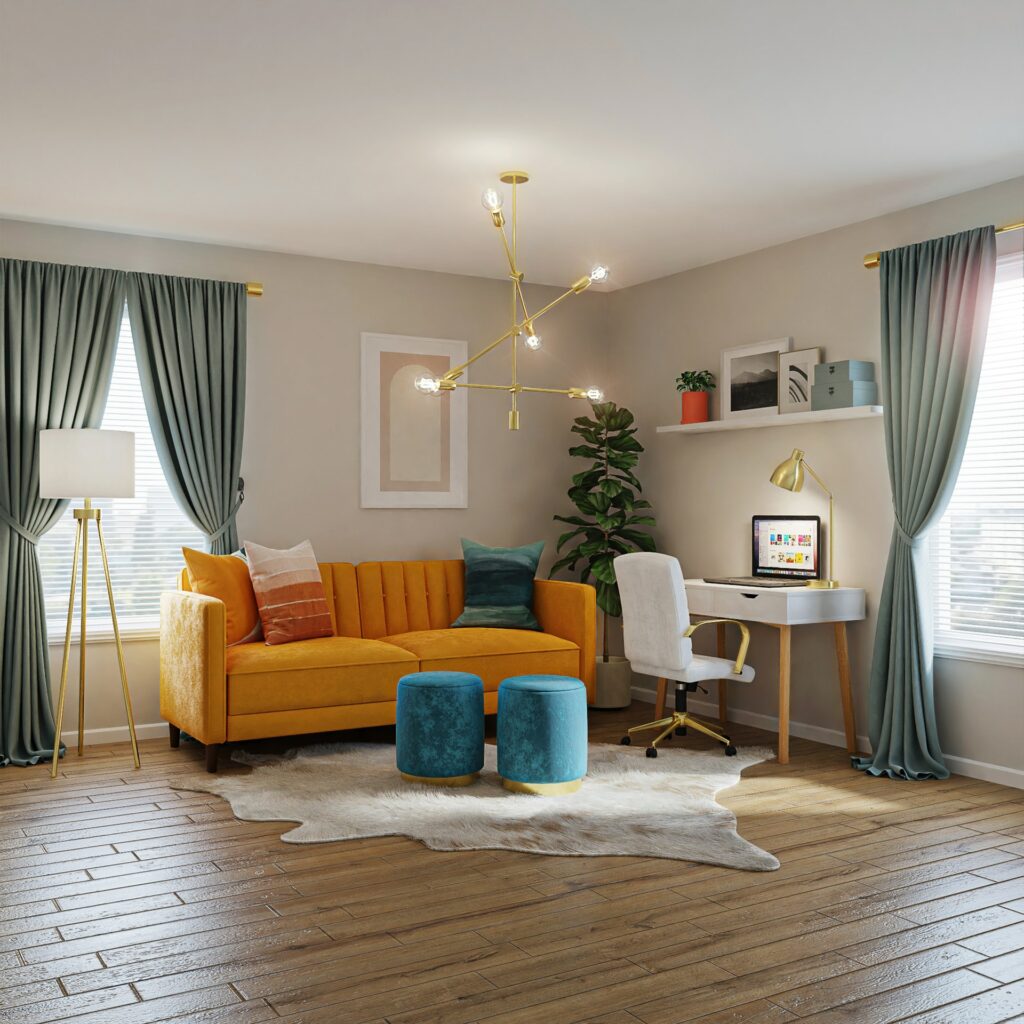 Do not rely on a single light source to illuminate the whole environment. Instead, experiment with different light sources at various spots to create a mix of direct and indirect light for a relaxing and welcoming environment. For instance, you can have one statement lighting and several task lights to ensure a uniform lighting arrangement.
Go With Warm Colors
The color of the light you choose also impacts the atmosphere of your home. Different materials could also affect the lighting. Several options are available – lamps in fabric, wood, rice paper, whatever you like. 
These materials diffuse light and induce a unique coloring to interiors. Additionally, choose a device with adjustable lighting to adjust the intensity depending upon the mood.
Play With The Accessories
Lighting accessories such as candles, lanterns, etc., can also be creatively used to create a uniquely illuminated environment. 
Distribute the accessories all over the place to create subtle light effects and shadows. With different combinations of accessories, you can create a magical effect that is welcoming and cheerful.