Home » Living Room Design Trends That You Should Be Following Now
Living Room Design Trends That You Should Be Following Now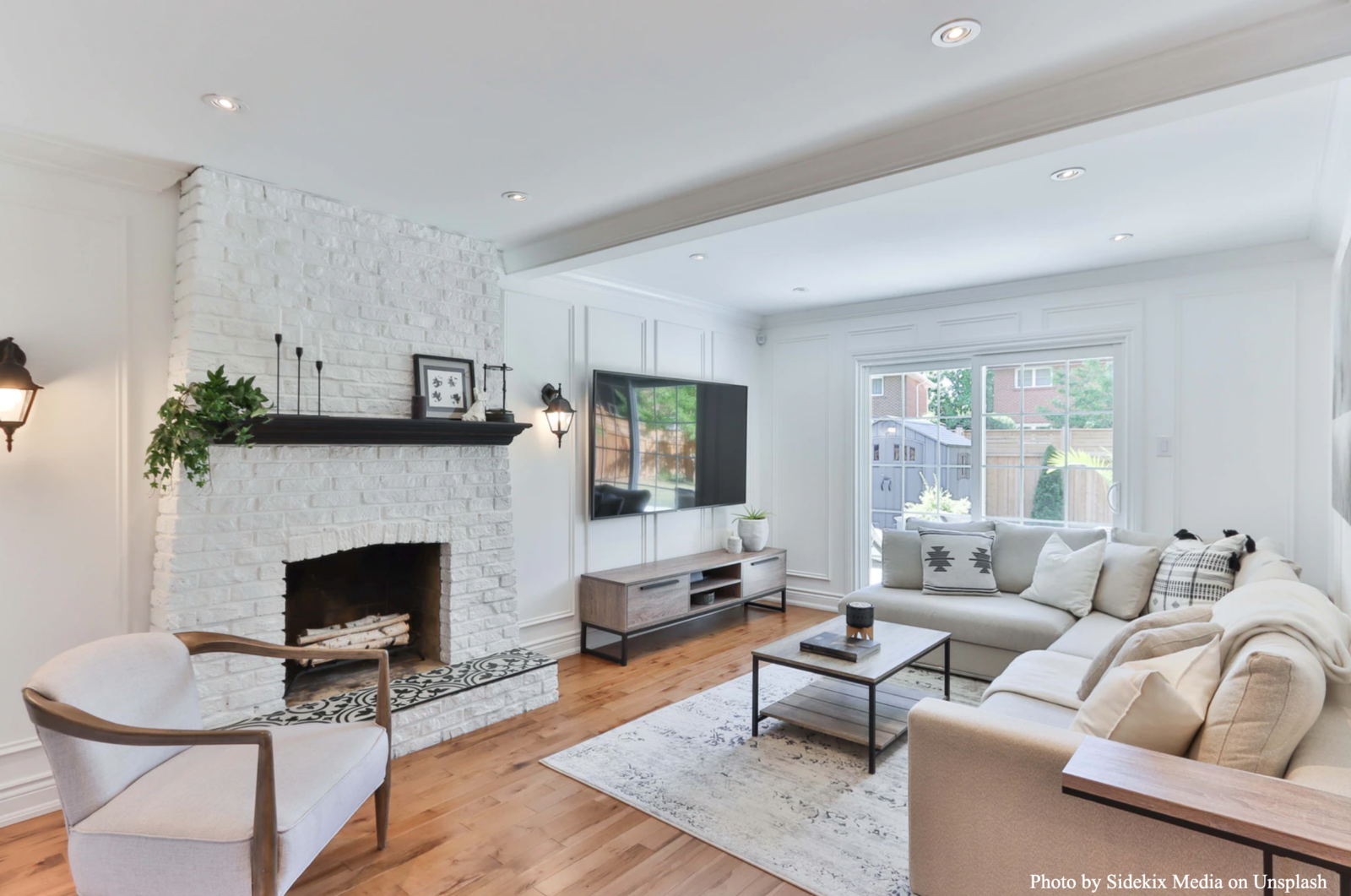 Your living room is the focal point of your home. Hence, designing it is often quite challenging when you're remodeling your home. This is why the most recent living room design trends provide all the inspiration you'll need to give your living room a makeover. 
There's something for everyone in the latest living room design trends, from updating soft furnishings to adding bouclé couches. You can also go for the serene, soothing back-to-nature themes, including earthy colors and succulents, or go for the maximalist vibe, including textured rugs and slipper furnishings. Keep on reading to avoid outdated living room trends and learn about the latest design ideas.
Choose Bold Hues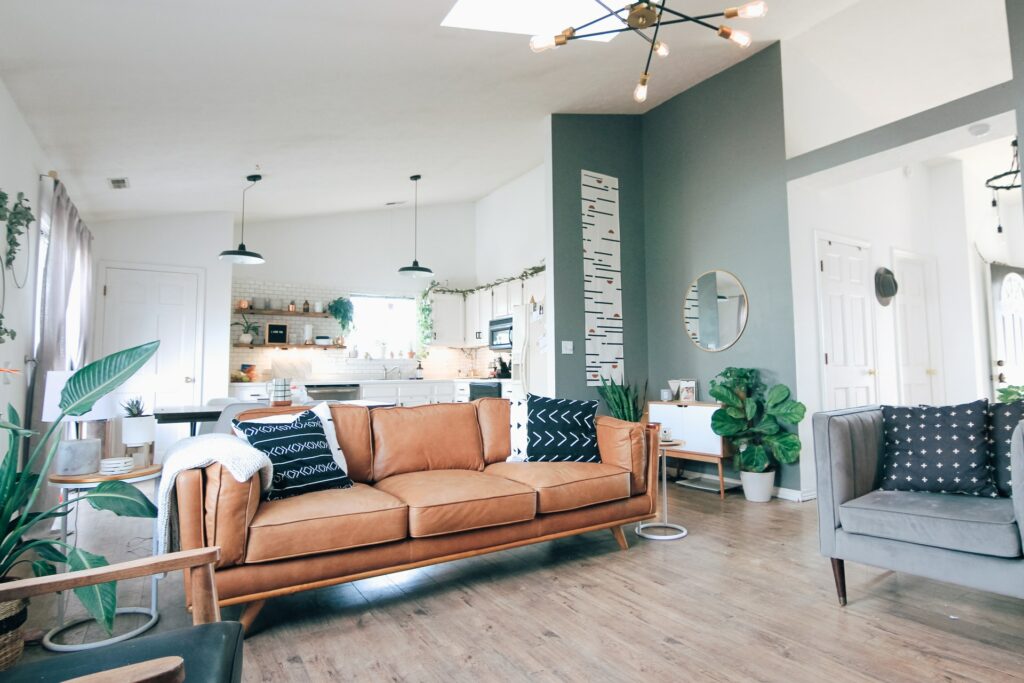 You have a lot of alternatives when it comes to selecting the right colors for your contrast decor. Green, notably darker tones, is, however, really fashionable right now. It is also a stunning natural color that lends a beautiful sensation of elegance and energy to a space when combined with other components such as metal or wood.
Additionally, metallic lighting creates the proper contrast whether you choose dark or light decor. Darker pewter hues contrast with lighter colors in a space, whereas brilliant bronze and copper tones complement darker backgrounds. Similarly, one of the hottest living room design trends is to use the color palette created by nature. When it comes to choosing a striking color for an accent wall, tiles, or crucial furniture items, earthy-toned paints are proving popular. 
The key is to keep it subtle and avoid going overboard. Choose one section of the room design to introduce the color, such as a wall, a rug, or sofa cushions, and make sure the rest of the room's accessories match it effectively.
Use Textures and Layers
You're not the only one if you want to make your living space cozier this year. This year is supposed to be the year of textured decor, providing us a reason to cover our rooms in beautiful materials. Layering various materials around the area, whether it's on the couch with blankets or a new signature rug, not only gives aesthetic depth but also is one of the more affordable ways of remodeling your home.
Similarly, Layering rugs is a fairly new (though not entirely unique) trend in the décor world. It began as a method to give a room a bohemian feel, but it has since grown popular in rooms of various styles. You can also use it when a lovely patterned rug isn't large enough to cover the necessary area. It's also great for combining various textures. The design may be a touch too 'messy' and not elegant enough for some. 
But for others, it's a terrific way to incorporate color and texture while also grounding an area. It's especially useful in open-concept rooms where you need to define zones more clearly.
Incorporate Crushed Velvet
The use of textures and layers in home decor lends itself to a more rustic look. Velvet, on the other hand, is a perfect choice if you prefer smooth, elegant lines. Velvet is a truly flexible fabric with a wide range of uses and designs. Perhaps some crushed velvet cushions or eye-catching upholstered walls would be appropriate. 
Velvet's smooth texture complements industrial/ contemporary lighting. Combining a deep velvet sofa with modern brass lamps will add depth and contrast in a clean, modern area.
Gallery Walls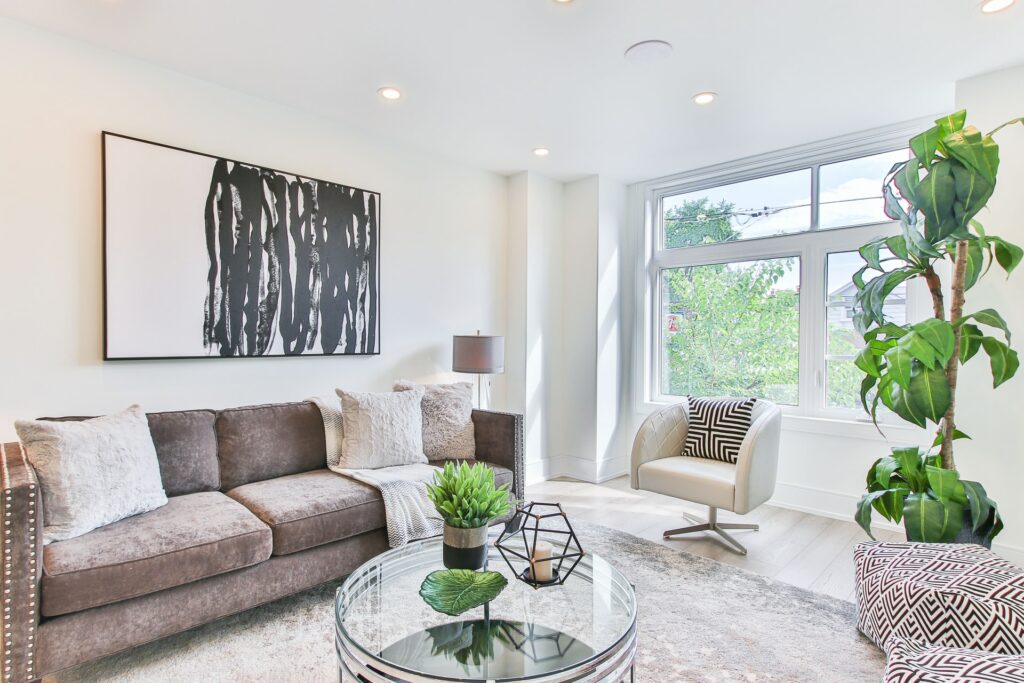 Are you tired of looking at gallery walls? You're not the only one who feels this way. For the past several years or so, gallery walls have been extremely fashionable, and they appear to be in almost every home in North America (and Europe for that matter). But here's the thing: despite the fact that many people are sick of them, gallery walls aren't going away anytime soon. 
People adore art, and gallery walls are an excellent way to display it all without having to select. What's amazing about them is that they can be as big or tiny as you like, and you can get a budget living room remodel too by hanging some art/photographs. Gallery walls are a terrific alternative for living room art (or any other room for that matter).
Install Slipper Furniture
Slipper furnishings (sofas and chairs) are upholstered pieces with no armrests and a low seating position. They're highly popular in contemporary interiors and tiny areas because of their clean lines and slender forms. You can attribute their appeal to how easy they are to work with. They may be "snapped" into almost any location. Slipper chairs have been around some 100 years and were once ubiquitous in bedrooms and changing rooms. 
However, in recent years, they've made their way into living rooms and other spaces. This move also signaled a shift in style. While slipper chairs were once considered delicate and feminine, several modern forms have replaced them.
The verdict: Slipper chairs will probably always have a place because they've been around for centuries. However, the current models showing up in living rooms may not perform as well in the upcoming years. They're not as comfortable as other styles because they don't have arms to rest on, and their usefulness may not be enough to compensate. So, you should choose slipper furniture that's a good mix of style and comfort.
Add Feature Lighting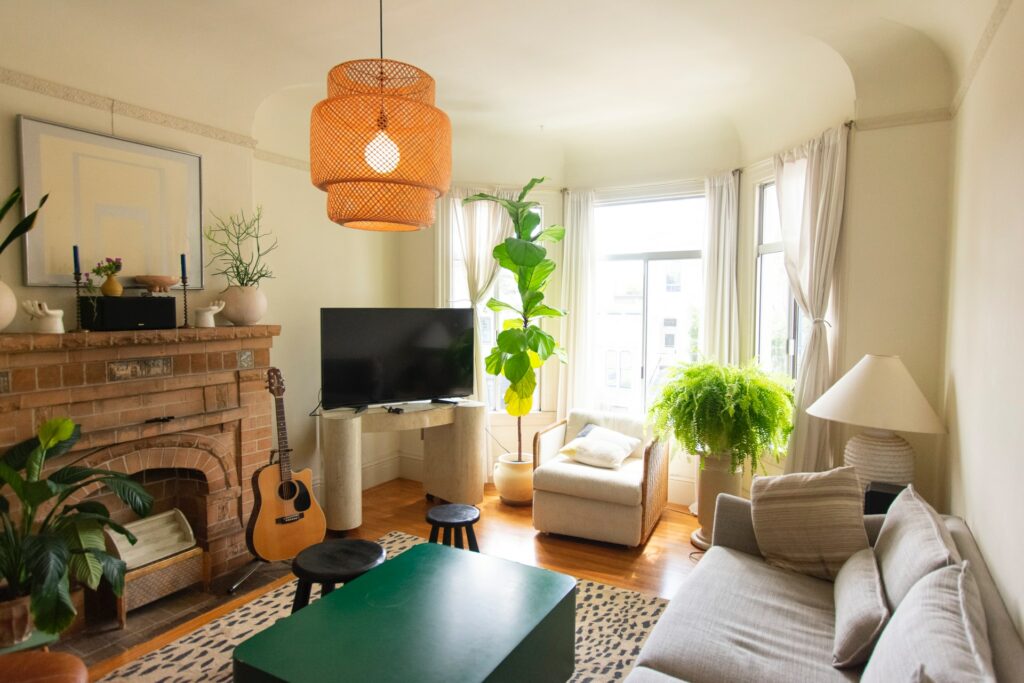 The right combination of lighting can truly brighten up your room and draw attention to certain aspects of your home. An excellent lighting design smoothly blends atmosphere and functionality. Start by bringing in as much natural light as possible – this is often the first move before installing any light sources. 
For instance, you can use statement lighting to complement the interior design. To make your living room more appealing and create ambiance, use floor lamps, and other lighting fixtures.
Big, dramatic, statement ceiling lights have been a trendy way to style your house and establish focal points for a long time. Don't be afraid to use theatrical lighting fixtures in unlikely ways, as each room in your home will have a unique feel. LED lighting emphasizes features and creates a feeling of celebration around shelving units and kitchen appliances.