Home » 10 Best Kitchen & Bathroom Remodeler Companies in Upper Darby, PA
10 Best Kitchen & Bathroom Remodeler Companies in Upper Darby, PA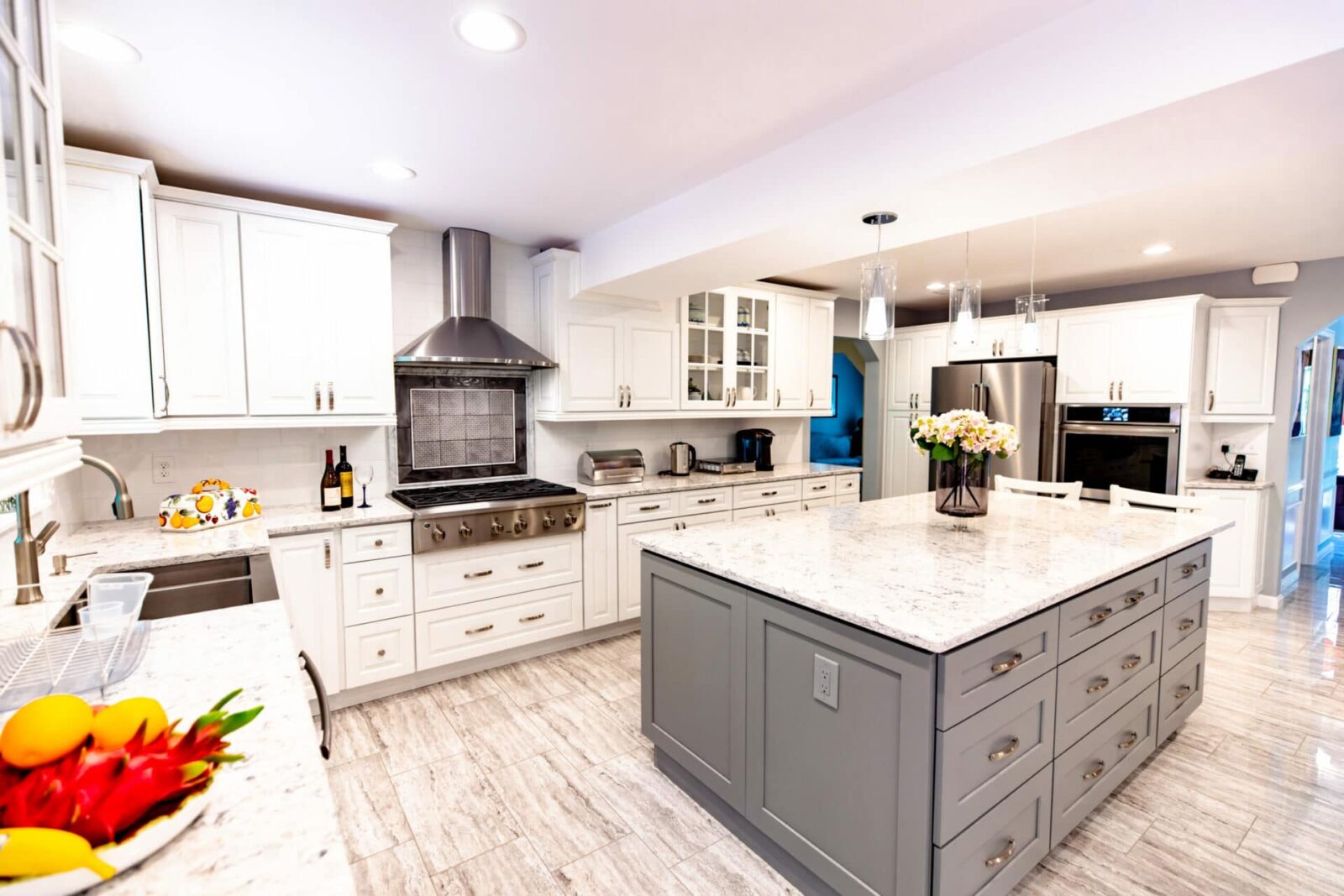 When choosing the right contractor for your kitchen remodeling in Upper Darby, you have two options: contractors who specifically focus on kitchen remodeling and bathroom remodeling or hire a general contractor with kitchen remodeling experience. Make sure to both have general contractor license, insured, and bonded in Upper Darby, PA.
There are over 100 kitchen and bathroom remodeling companies with some showrooms in the entire Pennsylvania region and over 1000 freelance contractors, kitchen designer, and bathroom designer. 
We researched many construction companies and picked these 10 remodeling contractors in Upper Darby, PA, based on their reviews, average pricing, and project management capabilities.
This ultimate list covers the best kitchen remodeling contractors in Upper Darby for your convenience when you search "kitchen remodeling near me.
JC Remodeling
JC Remodeling is a general contractor and remodeling company based in Upper Darby that specializes in the renovation of kitchens and baths. The team here is an expert in handyman services such as drywall, flooring, carpentry, electrical, plumbing, decks, garage door replacements, door/window installation, and so on. The company has been listed on Angie's List with an A rating. It is currently serving the residents of Dealware county and the neighboring areas. 
JC Remodeling Reviews
Even with COVID-19 delaying different aspects of my kitchen wall and cabinet repair project, JC Remodeling Inc was professional, communicative, and patient. Through out the delays, they were in monthly communication with me about the overall status of the project which I really appreciated. Once they were able to complete the work, repairing the drywall and installing my new cabinets, they were efficient, knowledgeable, and answered all my questions. I'm really happy with the work, the price, and communication – I would definitely recommend them to others!
Legacy Kitchen Designs Center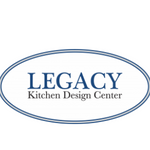 Founded by Steve Varrasse in 2003, Legacy Kitchen Designs Center is a leading remodeler serving homeowners in the counties of Delaware & Chester, Northern Delaware and the Mainline. The company has separate remodeling services designed for homeowners, contractors, and those who love DIY projects. Legacy houses a diverse collection of products including countertops, flooring, plumbing fixtures, hardware, and backsplashes. The firm also offers various monthly payment options for the convenience of its clients. 
Legacy Kitchen Designs Center Reviews
Legacy Kitchen helped design and create our dream kitchen. The consultation was great. I told them everything I wanted to see. They then created an amazing design of the kitchen. We then went to the show room to pick out our design. There were so many options we were blown away. The cabinets we received were amazing. I love our farm house sink and beautiful countertop. The pricing was very reasonable and we received out items in a timely manner. If you are looking for a place to create your dream kitchen, Legacy is for you!
Kingdom Karpentry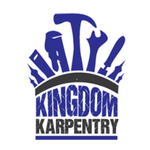 Started by Raheem David, Kingdom Karpentry has been in business for 12+ years now. The firm specializes in kitchen & bath remodeling and serves residents of Philadelphia, Delaware, and Montgomery counties. It also offers additional services such as installation of countertops & cabinets, flooring, carpentry, etc. The firm won the 2021 Best of Houzz Service award and is affiliated with the National Association of the Remodeling Industry – DelChester Chapter. 
Kingdom Karpentry Reviews
Raheem and his staff at Kingdom Karpentry are a wonderful group of guys, my wife and I trust in the job that they are doing. We're truly been blessed.
Manny Home Improvement Pro
With 15 years of industry experience, Manny Home Improvement Pro has made its name as a premier remodeling company in Upper Darby, PA. The company is fully licensed and insured and it houses a team of seasoned professionals who hold expertise in kitchen & bath remodeling, deck repairs, door/window installation, painting, and so on. You can get in touch with the team to get a free estimate. 
VCG Construction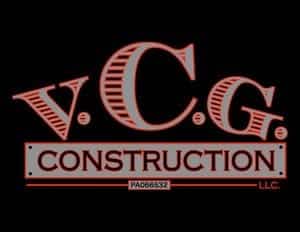 Based in Upper Darby, PA, VCG Construction specializes in luxury home remodeling. The team of VCG is well-equipped to recreate any part of your home, be it your kitchen, living room, home office, bath, foyer, or patio. The core essence of VCG lies in its meticulous craftsmanship, use of top-notch materials, and accurate budget planning. 
VCG Construction Reviews
I'm in the wrong part of the country for VCG construction. But after watching many of the reviews done by Vince and the gang as well as other reviewers on YouTube. VCG don't stop at the downfalls of a product no matter the brand. Recently I've purchased the Dewalt hammer drill per Nicks review. My wife loves her compact M18 fuel drill driver set. I have dewalt ,ridgid and Milwaukee platforms. I compare my tools with smoothness of operation. Most of the Milwaukee line I've tried are smooth and powerful. My platform will change to two brands dewalt and Milwaukee. Thanks to the team VCG for the reviews and keep them coming.
A & Beyond Services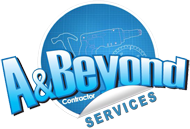 A & Beyond Services came into existence in 2007 and has since been serving homeowners of Delaware, Philadelphia, Bucks, and Montgomery counties. The firm is BBB-accredited, certified by EPA and OSHA 30, and also a member of NARI – DelChester Chapter. Besides offering specialized services in kitchen, bath, and basement remodeling, the team is an expert in flooring, deck repairs, painting, plumbing, insulation, electrical, and room additions. A & Beyond Services also provides a number of financing options that makes payment easy and convenient. 
A & Beyond Services Reviews
Beautiful! I am totally satisfied. Prior to the work by A & Beyond, I hated driving up to the front of my home, was embarrassed for others to come to the door. The fresh paint & special touches make me proud to enter the door & gives the appearance of a new home!!!!

DESCRIPTION OF WORK Exterior painting of my home. Front & back. Included refinishing & painting of badly damaged steel entry door which had been damaged by years of weather.

CATEGORY House Painters, Doors
Sun Shine Construction Renovation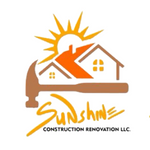 Sun Shine Construction Renovation is a licensed, certified, and insured remodeler based in Upper Darby, PA. The firm offers custom remodeling of kitchen & bath, along with additional services like flooring, window/door installation, room additions, deck construction, crown molding, painting, and so on. They accept payments in cash and check. 
Sun Shine Construction Renovation Reviews
​​My husband and I decided to alter our kitchen, which is why we booked your remodeling service. Your workers handle the job flawlessly and completed it within budget. It was a pleasure working with you!
SBH Remodeling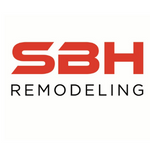 SBH Remodeling is a remodeler based in Upper Darby, PA, specializing in kitchen & bath remodeling. The company extends its services to residents in the counties of Chester, Montgomery, and Delaware. If you want a free quote for your next home improvement project, SBH is only a call away. You can also avail of seasonal discounts to cut down on costs. 
SBH Remodeling Reviews
Steve and his company were referred to me by a friend and I could not be more satisfied with his superb service. He went above and beyond what was expected from a roofing company. Steve coated and repaired my roof in Aug 2017 and approximately 1 month later I found water in my basement. After I did an exhausting search for the source of the leak and Steve coming to assess his work (which was still in excellent condition), through our discussion he suggested other potential causes and how to investigate them. Ultimately, I found that the source of my basement water was a leaky toilet next door. His suggestions and guidance really made the difference! Overall, his professionalism, timeliness in responding to emails, ease of payment, pricing, and of course his work are all top notch. I especially appreciate how he walked me through the process of getting my roof done (as a physician, I knew little about) and supplemented with before/after photos. Highly recommend!
Parchment Brothers
Parchment Brothers is one of the leading home improvement and repair companies in Upper Darby, PA. The firm offers its services across Lansdowne, Exton, Willow Grove, Bensalem, Willow Grove, Jackson, Horsham, Glassboro, and so on. Their services include residential & commercial remodeling, carpentry, painting, drywall, tile installation, etc. All contractors of Parchment are bonded, licensed, and insured. The firm has also been approved by HomeAdvisor.
Parchment Brothers Reviews
A construction company that truly cares about the satisfaction and happiness of their customers are rare to find. I can tell that you care about your customers because you don't charge a high price for your great services. Thank you so much.
Design & Build by Grande Decor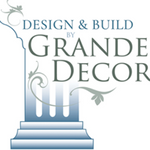 A family-operated business started by Joe and Stephanie Gillin, Grande Decor is a leading name in the remodeling sector of Upper Darby, PA. The team here specializes in the construction of custom homes and in renovating kitchens, baths, and basements. Grande Decor's service areas include the counties of Chester, Delaware, and Montgomery. The company is affiliated with NKBA and has over 10 Best of Houzz awards under its belt. 
Grande Decor Reviews
Grande Decor just completed our kitchen on 12/17.  We are so in love with our new enlarged kitchen. Joe and Steph are wonderful to work with.  They have excellent ideas and also took our ideas and made us a kitchen that we are proud to entertain in.  The kitchen was completed on the date that was promised which isn't easy with delays of products due to Covid.  Joe, Steph and everyone that works for them are a pleasure to have working in your home.  They are very respectful of your home and of the members in the home.  Grande Decor completed our master bathroom last year.  We love our bathroom too so it was an easy decision to have them do our kitchen.  We would highly recommend Grand Decor!!