Home » Best Kitchen & Bathroom Remodeler Companies in Erie, PA in 2022
Best Kitchen & Bathroom Remodeler Companies in Erie, PA in 2022
Searching for best kitchen remodeling or bathroom remodeling companies near me can give you an unending list of kitchen remodeler, bathroom remodeler, bathroom company, kitchen showroom, etc. However, it is not always easy to choose the best amongst the lot. 
Pennysylvania has over 100 kitchen and bathroom remodeling companies and 1000 freelance contractors that claim to redo kitchen, redo bathroom, shower remodel and a lot more. We have scouted through every one of them and checked for their ratings, reviews, average pricing and project management capabilities. 
Keeping all the important factors in mind, we have compiled the ultimate list of 10 best kitchen and bathroom remodeling companies in Erie, PA for your convenience.
Solid State Construction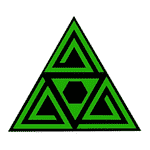 Solid State Construction is a fully licensed and insured remodeling company serving residents of the Erie region in Pennsylvania. The team of Solid State specializes in kitchen & bath renovations. It also offers a melange of handyman services like carpentry, painting, drywall, flooring, siding, decks, and so on. You can get a free estimate by reaching out to the customer service team here. 
Solid State Construction Reviews
Nick and the team at Solid State Construction were awesome! The team was very professional and a pleasure to work with. They were clean and organized throughout the jobs which allowed us to live easily during active projects. First, we hired Solid State to install a wood privacy fence. They did a fantastic job and worked quickly. We had them back to remodel an existing bathroom and add a half bathroom. Again, the team did great work, and we love our new and remodeled bathrooms! We highly recommend Solid State and have already scheduled future jobs with them. 10/10!
Nova Cabinets Countertops & Flooring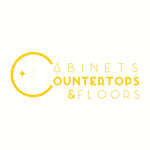 Nova Cabinets Countertops & Flooring is a leading home remodeling firm based in Erie, PA. The team of Nova is invested in the design and installation of custom countertops, cabinetry, and flooring for residents of Erie and neighboring areas. The skilled craftsmen of Nova are all fully bonded and insured. The company uses high-quality materials—quartz, marble, onyx, soapstone, etc.—to manufacture its products. 
Nova Cabinets Countertops & Flooring Reviews
The team at Nova Cabinets Countertops & Flooring did an amazing job making an island countertop for our kitchen. Beautiful craftsmanship and super quickly. We are extremely happy chosing Nova for our project. A+ . Thank you.
Skip Knoll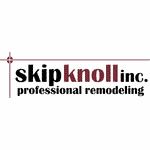 Founded in 1988, Skip Knoll is a premier kitchen and bath design & remodeling center in Erie. Skip Knoll is well-equipped to take care of both residential and commercial projects. Besides renovating kitchens and baths, the designers and craftsmen also hold expertise in room additions and outdoor spaces. Currently, the company extends its services to the areas of Harborcreek, Fairview, Lawrence Park, McKean, Edinboro, Albion, and Wesleyville.
The firm has affiliations with leading platforms like NKBA, NHBA, and Pennsylvania Builders Association. Skip Knoll is a 12x Award of Excellence winner conferred by the local builders association. It has also bagged 9 Houzz awards and 4 badges.
Skip Knoll Reviews
Skip Knoll, Inc, is the complete package, offering everything a homeowner wants in a contractor. The crews pay attention to every detail, often spotting and discussing issues which would never occur to the homeowner. They are creative and resourceful in problem-solving and are meticulous in execution. They are clean, considerate and pleasant to work with. Special kudos to "Mighty" Joe Young; there isn't anything that he cannot do.
Andrea's Interior Design Gallery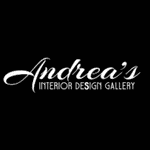 Andrea's Interior Design Gallery is a women-led kitchen remodeler company. It has been serving residents of Erie since 1999. Andrea Labowski started her brand at the mere age of 26 and has spearheaded excellent designers to develop it into a leading remodeling firm. She even bagged one of Erie's Choice Awards as Best Interior Designer in 2016. The company in general has won 3 Best of Houzz awards. 
Besides recreating kitchens, Andrea's is adept at custom cabinets, vanities, bathroom remodeling, window replacements, accent furniture, etc. The firm provides its services to residents of Wesleyville, Harborcreek, Union City, Corry, Lawrence Park, McKean, Wattsburg, Girard, and neighboring regions. 
Andrea's Interior Design Gallery Reviews
Andrea and her staff did a fantastic job helping us upgrade our kitchen. She quickly got a sense of our style and made recommendations accordingly which is so helpful when there are a million choices out there. Everyone was very easy to work with and accommodated our hectic schedule. We love our new look.
ProSource of Erie
ProSource of Erie is a wholesale dealer of kitchen & bath remodeling products for both residential and commercial projects. Be it vinyl flooring, carpets, faucets, sinks, or bathtubs, ProSource has a diverse range of products in place. In short, it's your one-stop destination for all remodeling needs. The team of ProSource is available for client support 24*7. You may call them at once to get a free quote or consultation. 
ProSource of Erie Reviews
Recently moved into a new house with a basement that had serious potential. It just needed the right flooring installed by the right company. I had heard from numerous people ProSource was the way to go. Greg Ashton, my sales rep., was very professional and knowledgeable and made my fiance and I very comfortable throughout the entire quoting and selection process. Their turnaround time only took a little over a week and their two installers did an amazing job – I wish I could remember their names.

One of the pictures is obviously what the basement looked like before, and the rest are after. Thank you, ProSource, for doing an amazing job. There's only one company in Erie I'd recommend and it's you.
Klein Home Solutions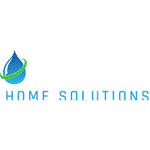 Klein Home Solutions is a fully licensed home remodeling company in Erie. He leads a team of skilled technicians who specialize in basement waterproofing, crawl space repair, cabinet refacing, mold problems, and kitchen & bathroom remodeling. Although based in PA, the firm extends its services to the counties of Chautauqua in New York and Ashtabula in Ohio. Klein offers a written, transferable warranty on all its products, including egress windows, walls, drain tiles, flooring, etc. 
Klein Home Solutions Reviews
Klein came and fixed our severe water problem in our basement. They did the best work we've ever seen. They were very hard working and our basement has never looked so good. They deserve more than five stars. We have never been happier.
Robertson Kitchens & Remodeling Services of Erie 
Robertson Kitchens & Remodeling Services of Erie is a home remodeler firm based in Erie, PA. The staff here provides custom design and installation services for kitchens, bathrooms, closets, home offices, cabinetry, pantries, entertainment centers, and others. 
Robertson Kitchens & Remodeling Services of Erie is licensed. The company has a massive 6000 sq. ft. showroom displaying myriad products, including appliances, faucets, sinks, furniture, countertops, and the likes. It offers several federally insured credit programs as a means of financing. 
The firm is also a member of NKBA and local builders associations. It is a proud recipient of several awards including a Best of Houzz award in 2016. 
Robertson Kitchens & Remodeling Services of Erie Reviews
The staff at Robertson Kitchens were so professional during our entire kitchen remodeling process. Debbie developed 3 different, detailed plans/options and carefully helped us make important design decisions. All the staff – Debbie, Dave, Mike, TJ, Ritchie, Ed, Jim were all great to work with! We had a few followup minor issues, and they were extremely quick to respond and fix every little thing – even though the project was complete. Products and staff are excellent! Would recommend to anyone looking to remodel or completely create a new kitchen.
The Reskhued Piece 
The ReskHUEd Piece is a home restoration firm in Erie, PA. It specializes on restoring kitchen cabinet, furniture, and brick structures. The company houses a fully licensed and insured team of craftsmen. The firm also offers a diverse range of sustainable products for clients to explore and pick. 
The ReskHUEd Piece Reviews 
Had my kitchen cabinets re-done. It was at a very busy time for the business, so some delays but they managed and got it done! Turned out beautiful.
Chardon Kitchens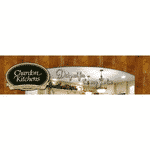 Chardon Kitchens has been in business for over 40 years, housing a team of seasoned professionals who bring a combined experience of over 120 years. The staff here specializes in kitchen & bathroom design. The firm is also an authorized dealer of Kountry Wood, Candlelight Cabinetry, Whirlpool, Cambria, Livingstone, etc. So, you know the quality of the cabinetry, appliances, and countertops bought from Chardon is top-notch. The company also offers multiple financing options to its clients. It is a licensed company. 
Chardon Kitchens Reviews
My wife and I built our house and went around to various places and Kevin from Chardon Kitchens was the most helpful and best priced. Kevin assisted us throughout the entire process and met with us several times sharing his knowledge to help make our dream kitchen. In addition Kevin was always available when we had questions and it showed he shared the same vision that we had in making the perfect kitchen and bathrooms!
Kitchen Genesis by E Rose Design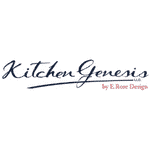 Kitchen Genesis is a remodeling business that serves the residents of Erie and neighboring counties of Sharon, Butler, Mercer, Crawford, Meadville, Cranberry Township, etc. The team of Kitchen Genesis specializes in several services, including bathroom vanities, kitchen cabinetry, custom countertops, mudrooms, green building, flooring, 3D rendering, and so on. 
The firm is authorized dealer of Plain & Fancy Custom Cabinetry. It was recently recognized as a National Top 30 Plain & Fancy Dealer. The firm has received the Best of Houzz award twice, in 2018 and 2020 respectively. Moreover, it is affiliated with NKBA. 
Kitchen Genesis Reviews
When my husband and I were looking to renovate our kitchen, Ellena had a vision the moment she walked into our home. Her ability to create a new look, yet cater to our style was quite refreshing. Ellena is a master designer. The quality of her work is impeccable. Plain & Fancy cabinetry used in our newly renovated kitchen and current bathroom renovation is well built and finished beautifully. The quality is outstanding. When working with Ellena, she keeps you updated almost daily on the project and is in constant contact with the contractor. Her knowledge and expertise in all aspects of the remodeling process is impressive.

Ellena is extremely professional. Her ability to meet deadlines is excellent. I could not have managed the two projects without Ellena's assistance. She makes the process less stressful and assists with all aspects of the renovation. 

I am very impressed with E Rose Design. The experience has been wonderful.