Home » 20 Wall Painting Ideas You Don't Wanna Miss
20 Wall Painting Ideas You Don't Wanna Miss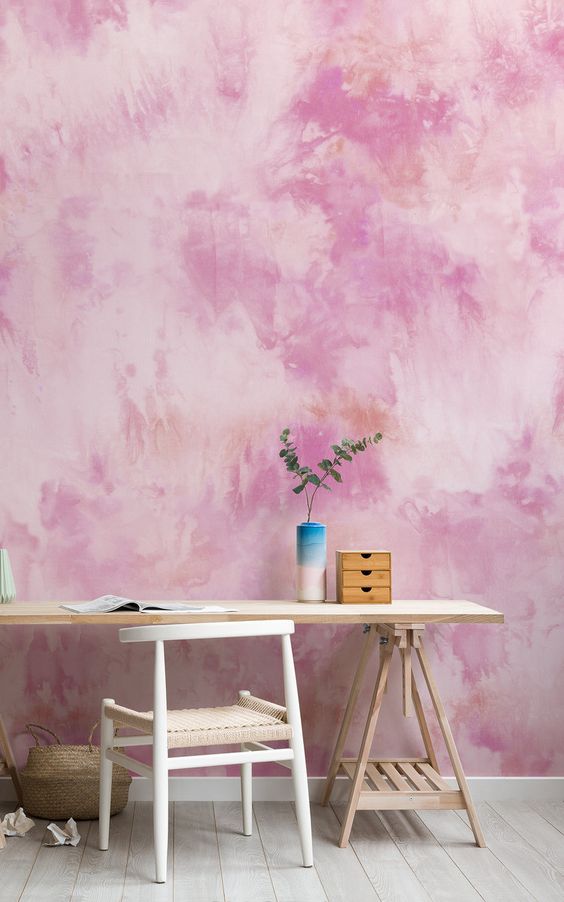 We gather some unique wall painting ideas that will aid you in your much-needed home improvement project. 
How to prepare your walls for a painting session?
Before you jump into putting up wall art and decor, you first need to prepare your walls. When we say prepare, we mean a thorough clean-up session.
Whether you use soapwater or cleaning products like Trisodium phosphate, the end result should be that your walls are free of grease, dust, or any trace of dirt. After you wipe every corner with soapwater, make sure you clean up the soapy residue.
It is also important to let the walls dry up completely before you apply paint. 
Lastly, don't forget to remove all the furniture and cover the space in plastic sheet or drop cloths to avoid a mess during the painting. 
Stencils Never Go Out of Style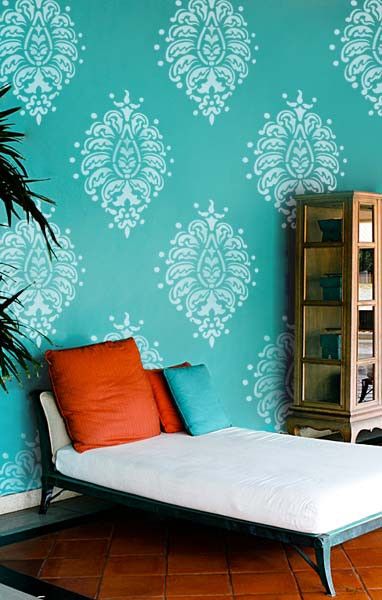 Using stencils on your wall is a convenient way to amp up your room's style quotient without hiring a professional. It lends an aura of sophistication and won't take you more than a day. All you need to do is get yourself a wall stencil that amuses you and spend an afternoon working with those on your walls. 
Stripe Them Up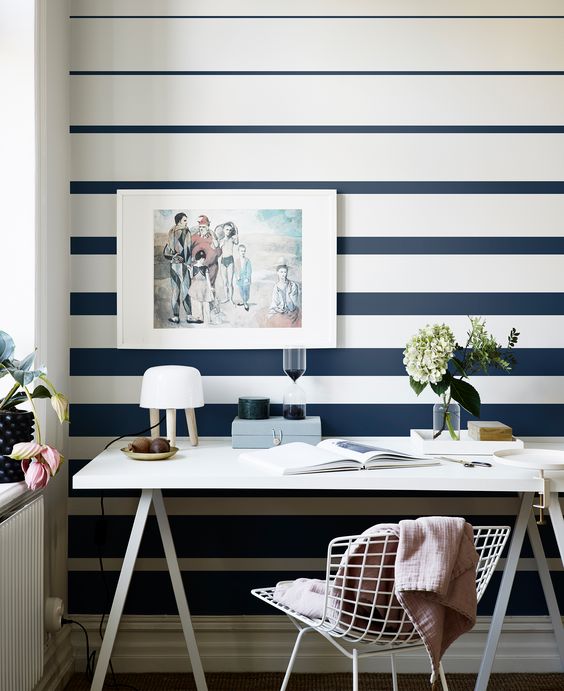 Stripes are a timeless wall décor that can transform the look of your space. There are numerous ways to incorporate them, from thin or thick strips to varied colored strips of your choice. Subtle thin stripes help in adding quite a bit of texture to the walls and visually intrigue the on-looker. 
Polka Dots All The Way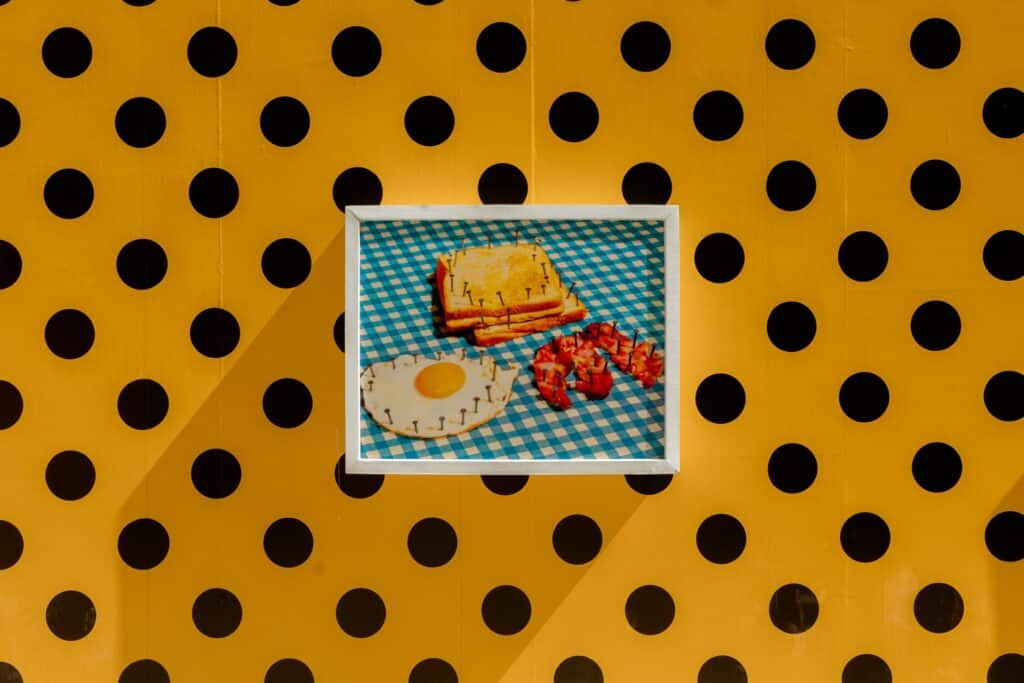 Let your space exude playful, cheery vibes to the room by dressing up your walls in polka dots. This one is a trendy accent wall painting idea and comes in varied sizes, depending on your choice. 
Solid Color Block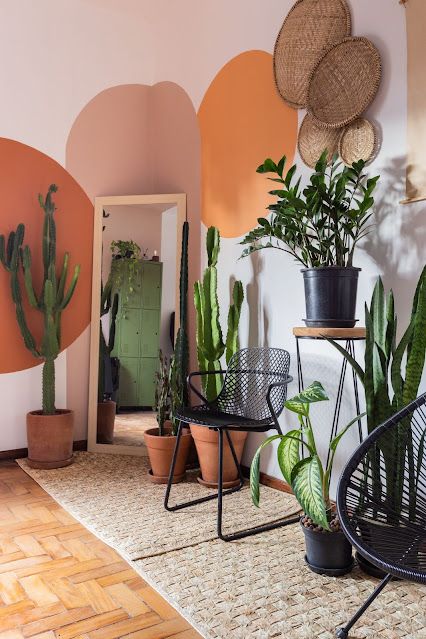 One of the easiest DIY wall painting ideas is a solid color block. A concrete color block is when you paint the center of an accentuated wall in a separate block color to emphasize it. So, if you are going for a cream wall, paint the mid-portion of it in a wine-red color to accentuate that portion. You can get this done in less than a day, and it is quite fun too! 
Amusing Abstract Art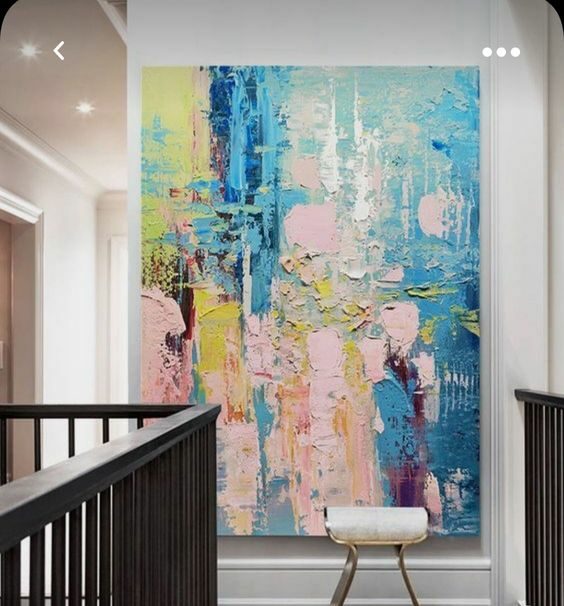 Making abstract art on walls is perfect for a casual home remodel. People these days are more into modern abstract art. They either buy large-scale paintings to hang up on their walls or directly paint it on their walls. By merely layering a mix of colors, you can turn it into a fantastic piece that your walls can flaunt.
Soft and Spongy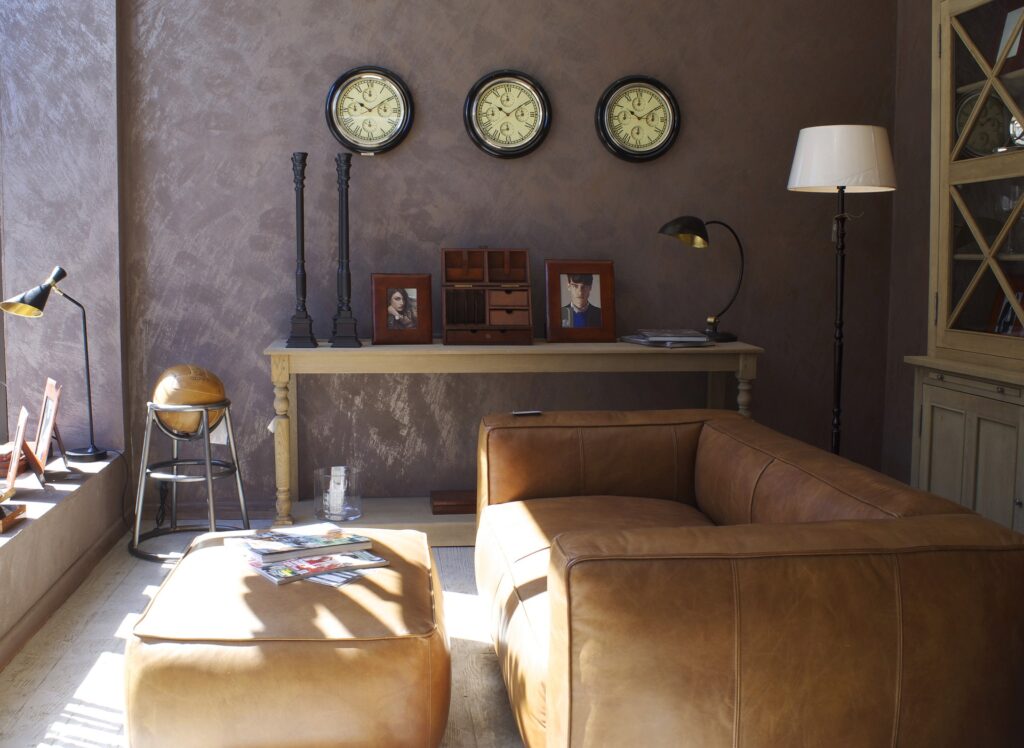 ​​Sponging is another effortless way to spice up your boring, dull walls. It is a straightforward technique and requires the use of a literal sponge or a spongy paint roller. The sponge helps you add dynamic texture to the walls without doing much. 
Watercolor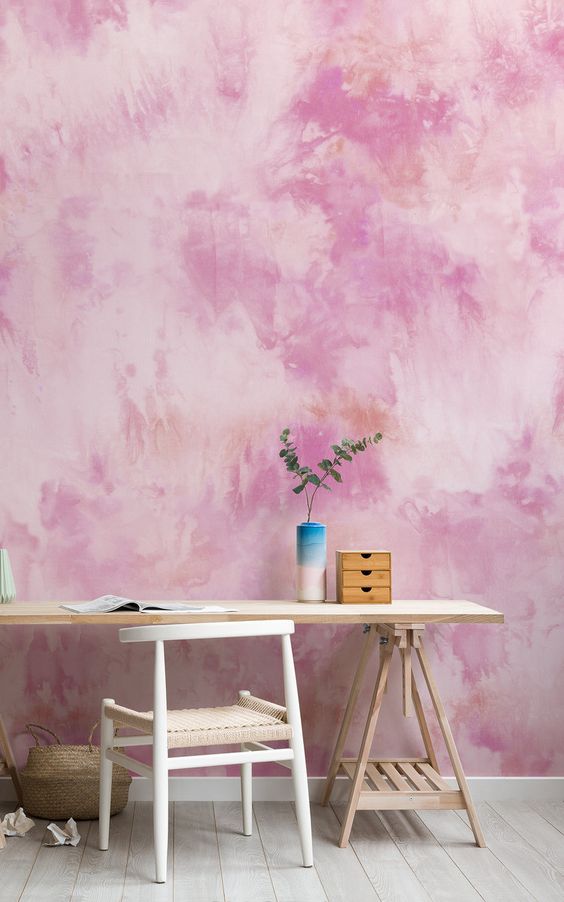 If you're a painter or love painting, you can use your walls as a canvas. Whether you want to create something dreamy and eye-catchy like a mural or simply shade your walls in soothing pastel shades, you can do it all with some watercolor.
Ombré Wall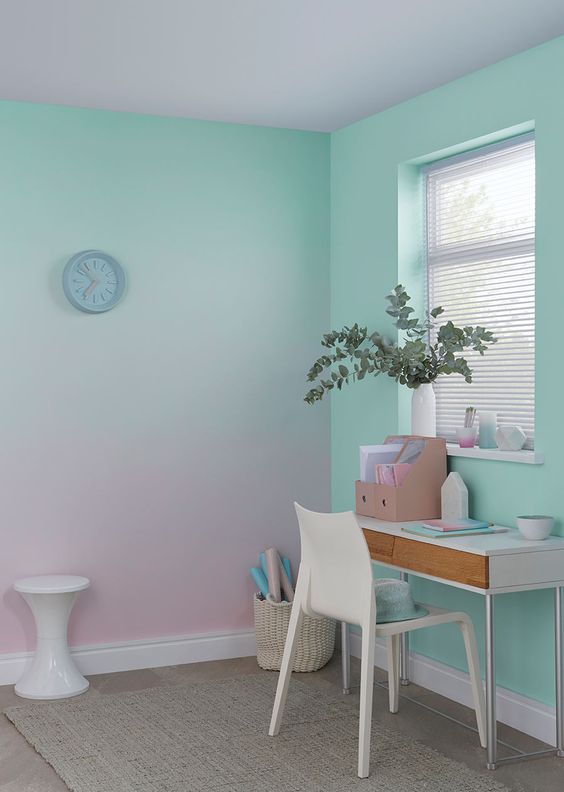 If you like the previous idea, a DIY ombré wall isn't hard to achieve. Select a couple of your favorite shades and blend them to create a masterpiece on your walls.
Patterns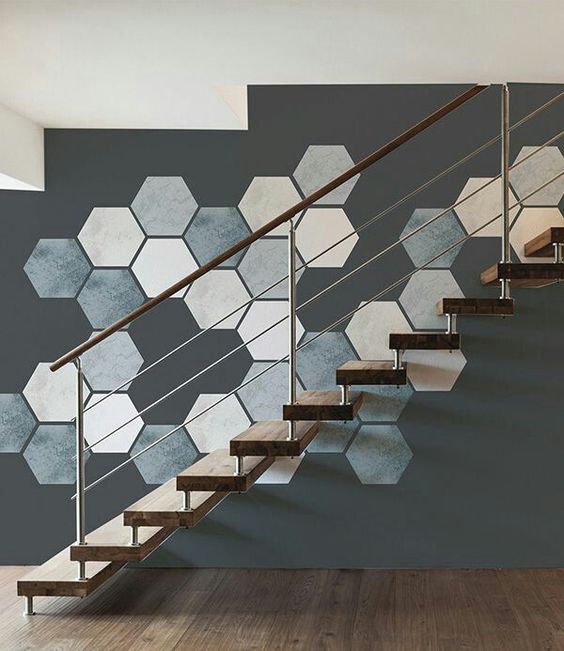 Another interesting way to paint your walls is by following a pattern like a chevron, herringbone, or any geometric shape. You'll need tapes to maintain the pattern and you can apply as many variations of colors as you'd like. 
Chalkboard Walls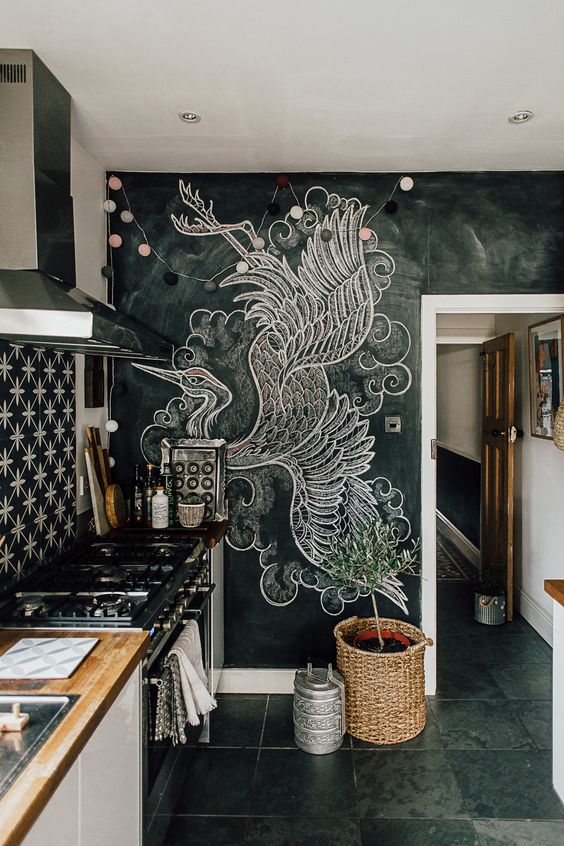 This one is for those with kids. Try using chalkboard paint to spice up your accent wall. Your kids can change the look of the walls from time to time with chalk drawings. You may also try your hand at drawing and sketching with your wall as the canvas.  
Marble Wall Treatment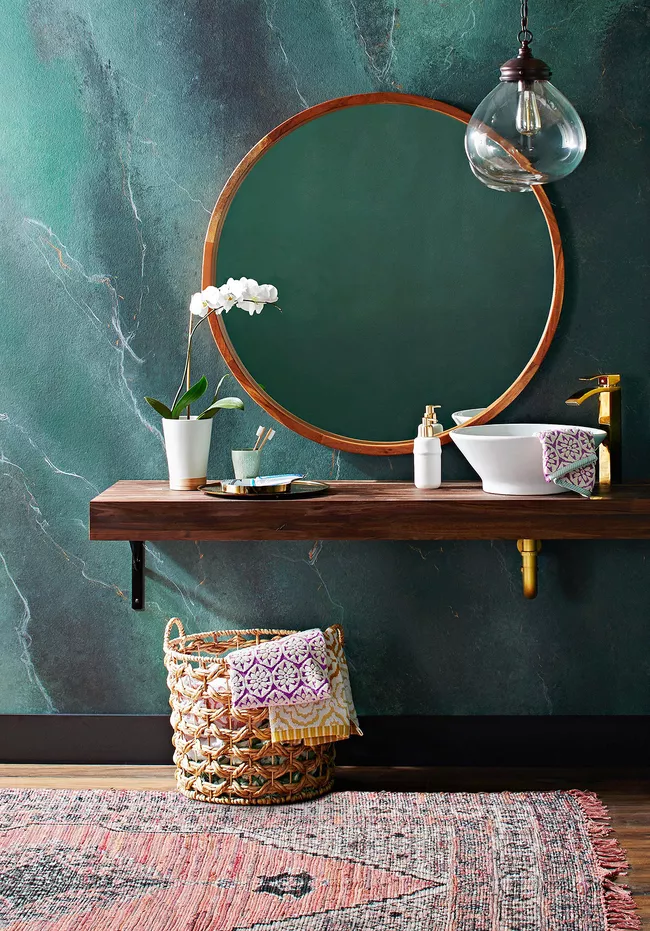 To create the marble effect on your walls, you'll require a wool pad. You can start by using different shades of colors from light to dark. Add heavy diagonal stripes in contrasting colors and then prime a wood pad with bits of each color. Dab the pad along the stripes to blend them seamlessly. If you want to create a look of veining, you can dip a feather in equal parts of water and white paint and simply drag it across your wall.
Contrasting Ceiling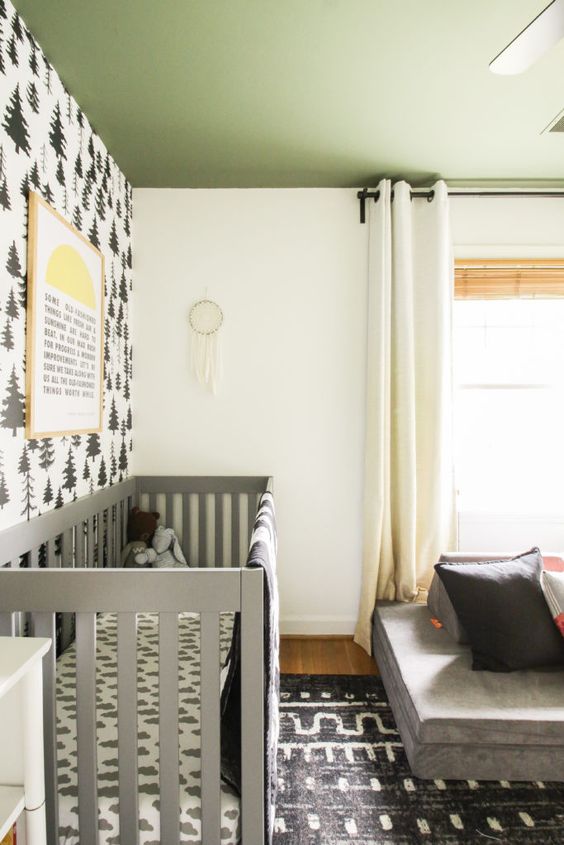 We often tend to ignore the ceiling while planning wall decor. But highlighting your ceiling in a contrasting hue can make a lot of difference in terms of changing the look and style of your space.
Double-toned Walls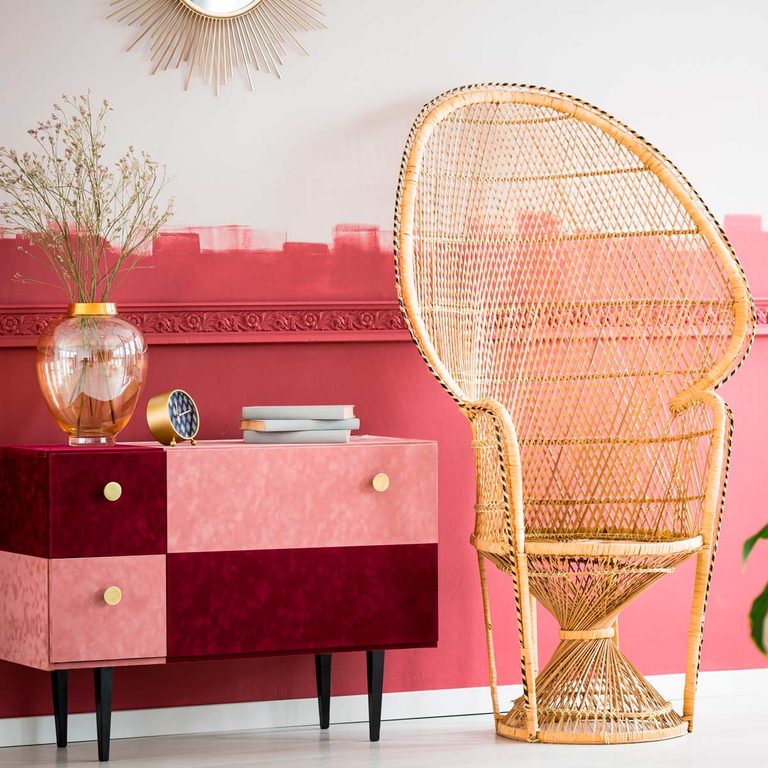 This is a clever way of creating the illusion of architectural details. You can either choose different colors for the two halves or simply leave one-half unpainted. It adds a special dimension to the room and saves you from installing molding or trim. If you don't want a color-blocked look, you can let the edges be uneven. 
Paint Over Wall Panels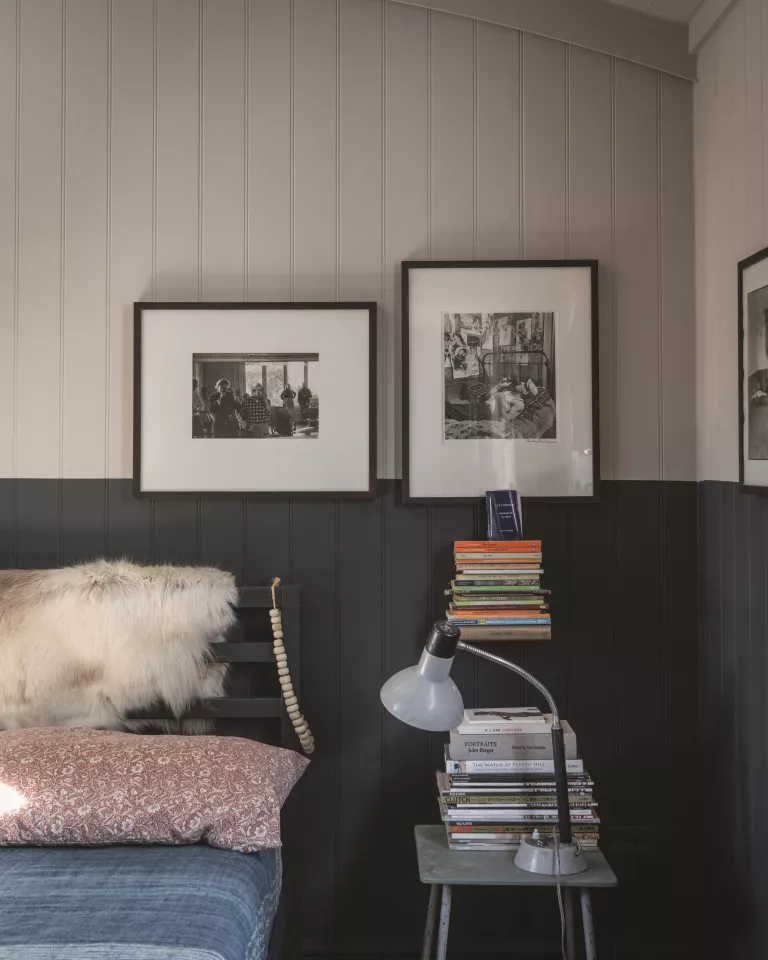 If your walls are panels, you can also consider adding a pop of color on them. In fact, another great idea is to use paint to mimic the look of actual wall paneling. You can achieve this by painting a quarter of your walls in a contrasting color and then using tape to mimic the panel grooves.
Add Details to a Dark Wall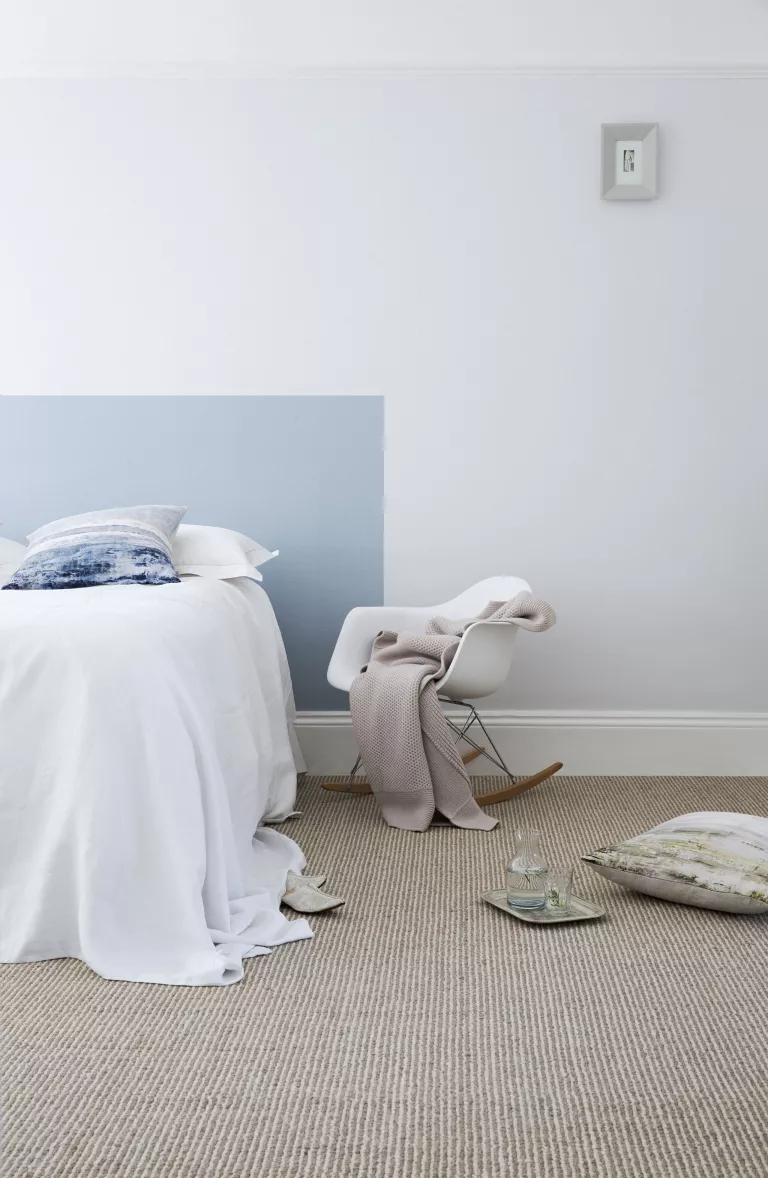 If you have painted your walls in a solid dark shade, why not add a few details over them to perk it up? It could be anything from zig-zag lines to a floral design. Another budget-friendly idea is to create the illusion of a headboard in your bedroom by painting it on the wall. 
Don't Leave the Floors Bare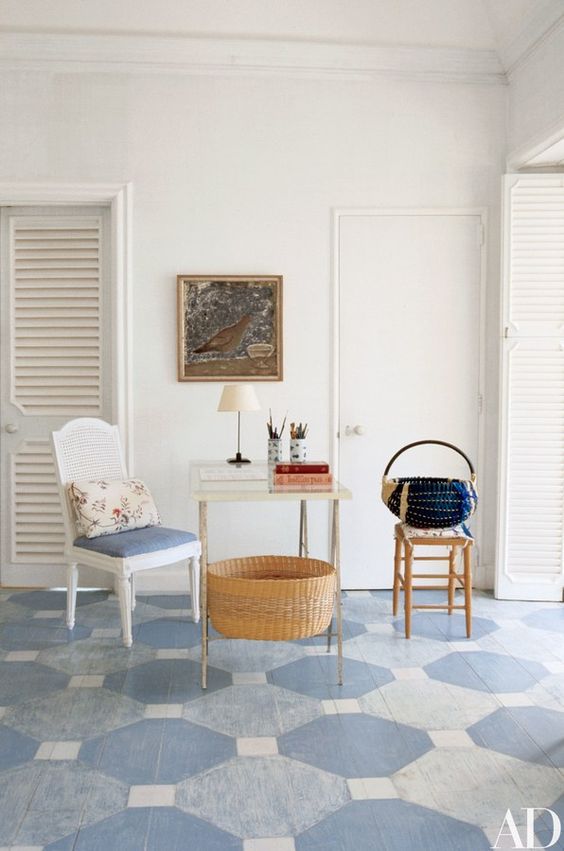 You might not have given this a thought, but imagine how chic and trendy your space would look if you painted the floors up the wall. It'll not only set your style apart from the rest but also lend an eclectic vibe to your room. 
Denim Faux Finish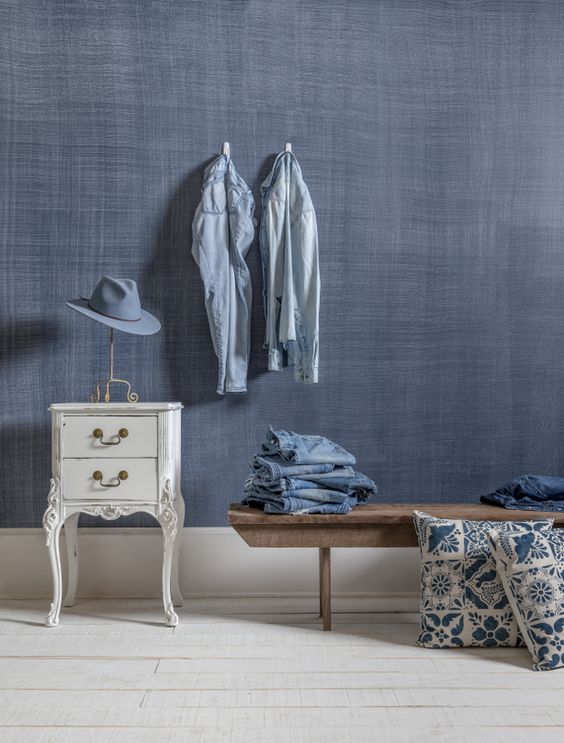 The faux denim wall texture is out-of-the-box and something that won't take you forever. Start by applying a neutral coat for the base, then measure, and tape off the walls. Mix your glaze to apply on the surface and then weave it. Skip one alternate panel and continue the process of glazing and weaving. Finally, remove all the tapes and your denim wall is ready!
Paint Drips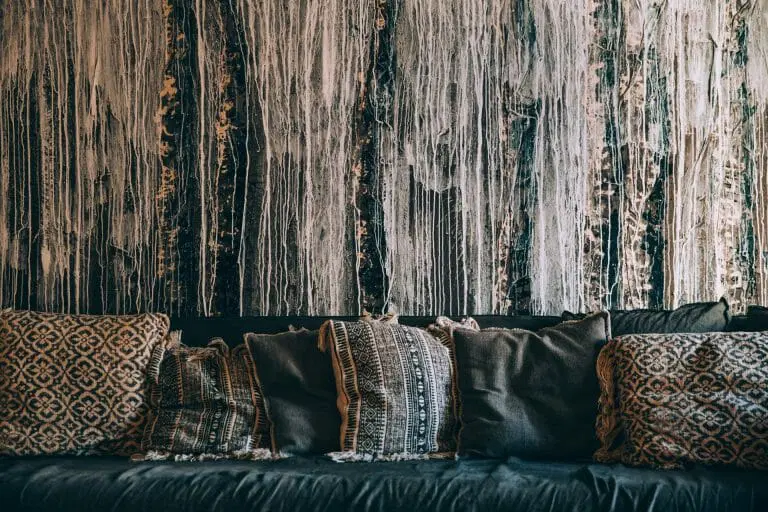 All you need is a wall painted in a solid color. Use different shades of paint colors or contrasting shades. Let the paint drip from the top to the bottom. Repeat the process along the width of the wall and you're done!
Bohemian Window Frame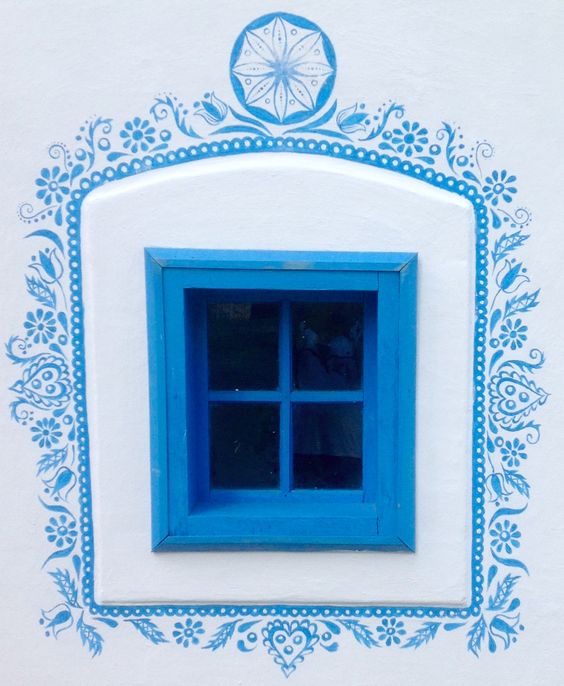 If you have a window on your walls, you can also style it up to add some character to the wall. Go for a simple yet elegant arch with a mellow shade to match the mood of your space. Pastels also fare well in such designs. 
Checkerboard Walls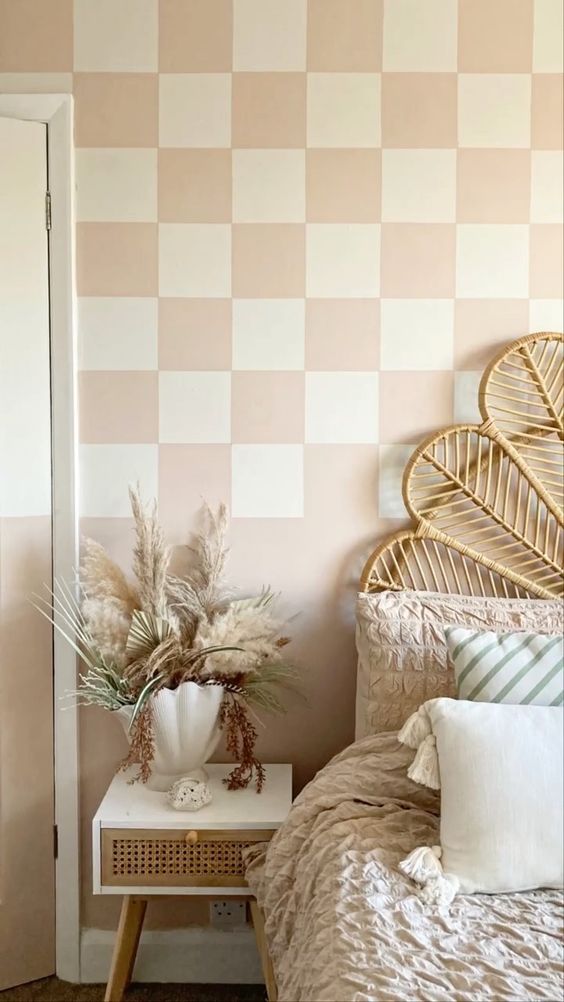 This one's a classic design that'll never go out of style. Choose to contrasting colors and paint your walls in alternate squares to create a uniform pattern. 
FAQs
Can I use acrylic paint on the walls?
Yes, acrylic paint can be used for painting both interiors as well as exterior walls. It is recommended, however, that you secure the paint by applying a sealant. 
Is there a way to cover my walls other than paint?
Yes, you may consider incorporating wallpapers and wall decals. 
Can I apply paint over old paint?
It is always advised that you apply primer to create a smooth base for your paint. However, if the old paint is in fairly good condition, you can go ahead and apply new paint over it.