Home » Small Kitchen Solutions That Make A Difference in Your Home
Small Kitchen Solutions That Make A Difference in Your Home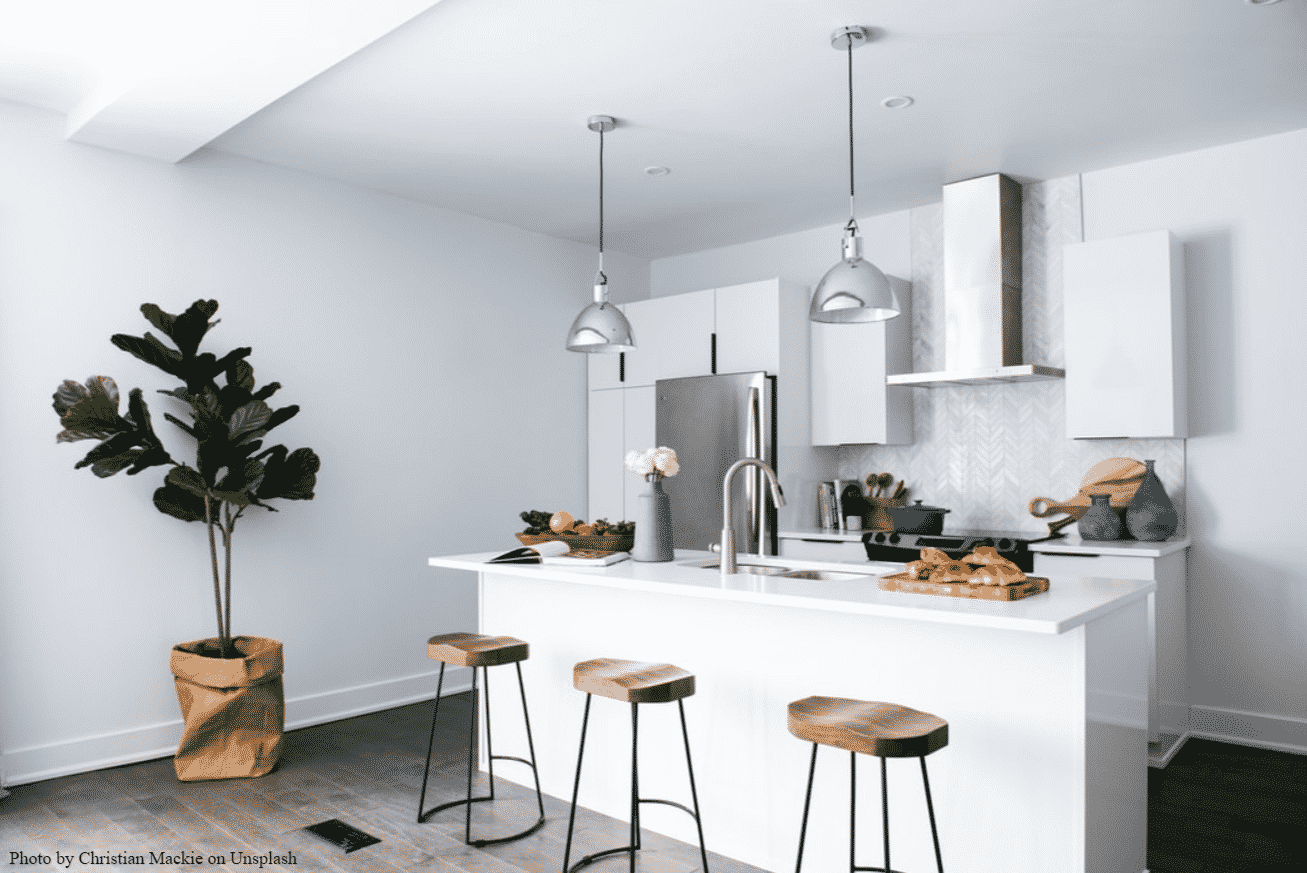 Remodeling a kitchen is often seen as a challenge. The situation becomes more complex when you're working with small kitchens. However, it doesn't have to be as complicated as it may seem. Yes, small kitchens are difficult to work with. They have odd corners and many awkward spaces but they also have a lot of untapped potential. The size of your kitchen doesn't matter as long as you know what you're doing. There are some small kitchen solutions that you can implement to make your space functional and stylish.
Go Minimal
Small kitchens are difficult to work with, only if you have a lot going on. A good workaround is to remove the clutter. Focusing on essential functional and aesthetic elements will open up a small kitchen visually and physically.
With a small space, you don't want unnecessary objects to take up precious space. Remove all the excess hardware and unnecessary fixtures from the kitchen to make the most of your small kitchen.
Open the Space
The look and feel of a small kitchen is exacerbated when it has a boxed-in design. If you have a small kitchen, having it boxed in is only going to make it smaller in all aspects. An easy way to counter this is to open up the kitchen space.
There are two ways to do this. First, we suggest removing the upper cabinetry and replacing them with open shelves. Not only does it free up the wall space but it also adds aesthetic value.
Next, we suggest a breakfast countertop to create a free-flowing space between the kitchen and the dining/living room. This change in layout results in a lovely open-concept kitchen that feels larger than a boxed-in design. 
Use Your Windows
If you're in need of extra storage space in a small kitchen, the space above your windows is unused and great for storing crafty kitchen essentials.
There are many ways to make use of this space. You can hang your pots and pans in front of the window or install floating shelves for added storage space. 
Hang Your Pots and Pans
Windows aren't the only space for you to hang your pots and pans. Save space in your cabinetry by creating a dedicated space for pots and pans elsewhere. Use any unused wall and fit an industrial pot rack for the pots and pans.
Similarly, you can also use the space above your stove to hang a couple of pots and pans. Not only does it add a charm to your kitchen, but it also saves you a lot of storage for other essential (and less charming) kitchen items.
Ofcourse, check in with a contractor to assess if your walls or ceilings are feasible for mounting a pot and pan rack. 
Check Out the Best Hanging Pot Racks Here
Glance Into It
Working with a small kitchen is all about altering the perception of it. Just because you have a small kitchen, it doesn't mean that it has to look small.
A great trick to visually expand the space is by installing glass-front cabinets. Glass opens up any space instantly thanks to the reflection it creates. You can opt for glass cabinets, counters, or tabletops to "expand" the kitchen space.
Revive the Island
If you want or have a kitchen island in your kitchen, make the most of the considerable space it occupies. Install cabinets and drawers in the space below to maximize storage.
Utilizing a kitchen island as a storage hub is a fantastic way to use up otherwise unused space.
Make Use of Light
When it comes to small kitchens, lighting is your best friend. Lighting, or the lack thereof, plays a massive role in the way your kitchen looks. Case in point, the brighter your kitchen, the bigger it looks.
The key here is to let as much natural light in as possible. This means bigger windows and fewer obstructions. Apart from natural lighting, you also have to consider artificial lights.
A combination of maximizing window space and mixing and matching lights will open up a small kitchen. Try work in ambient, task, accent and decorative lighting where you see fit. Not only will this open up a small kitchen, you'll find tasks like food prep or unwinding with a hot cup of tea more pleasant when you have more control of the lighting.
Don't Ignore the Floor
Most homeowners tend to overlook the impact of flooring. More often than not, it is the floor that catches our attention when we walk into a kitchen.
From linoleum flooring to classic checkerboard flooring, kitchen floors have influenced the way you perceive the space. Be careful while choosing the right flooring options for your kitchen, as it can make a huge difference.
We suggest staying away from busy patterns and dark colors when choosing the flooring to get your kitchen to look as large as possible.
Make a Statement
As counterproductive as it may sound, don't shy away from making a statement. Just because a small kitchen demands that you keep things clean and simple, it doesn't necessarily have to translate into boring.
For instance, a statement kitchen backsplash is enough to break any kitchen space's monotony.
It takes time and patience to make the most of your small kitchen. However, with the abovementioned small kitchen solutions, you can effectively make your kitchen look and feel more open, with the added benefit of being more functional and aesthetic.