Home » Mid-Century Modern Home Ideas For Your Next Remodeling Project
Mid-Century Modern Home Ideas For Your Next Remodeling Project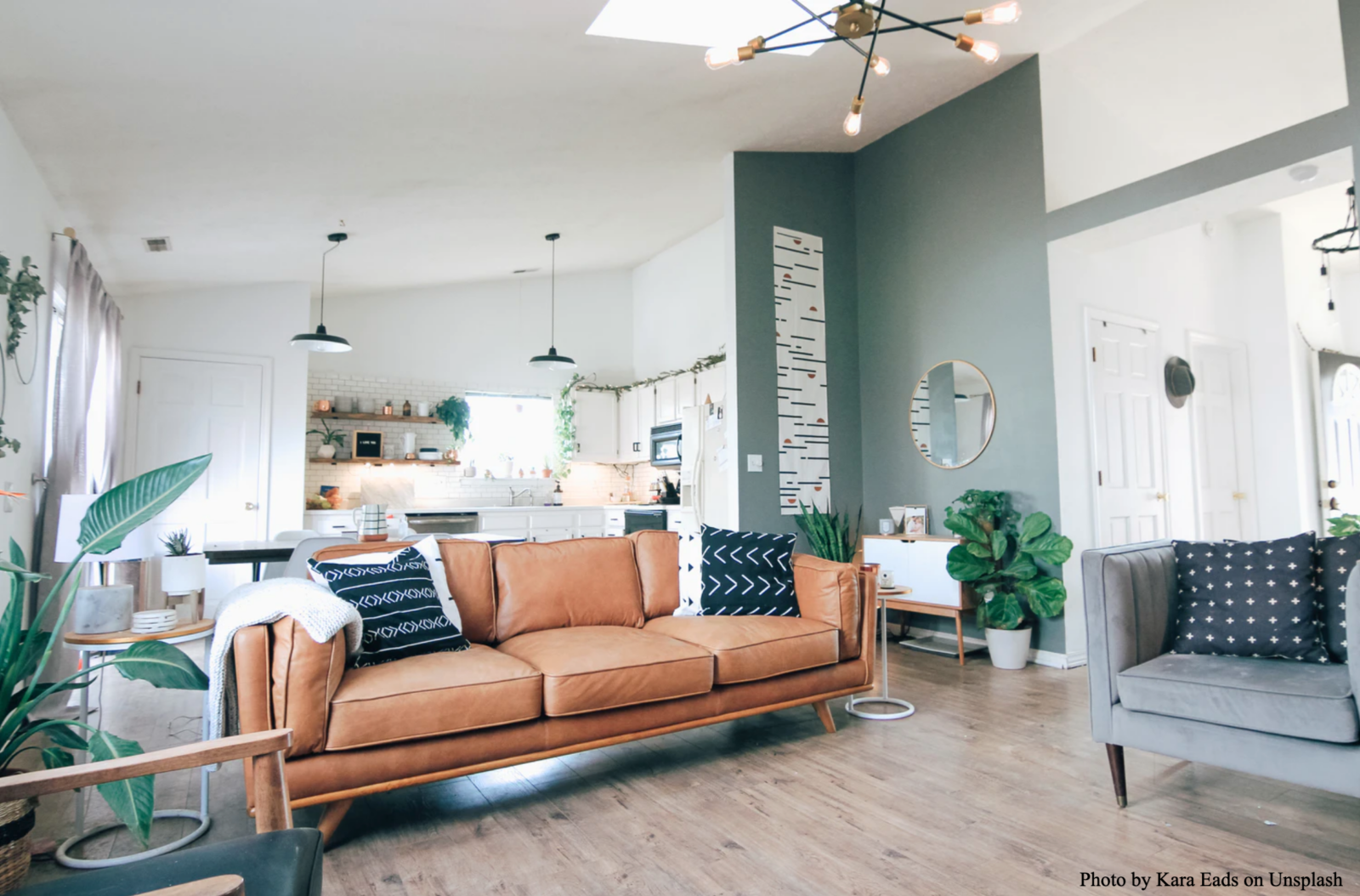 Uncluttered, clean lines and a natural appearance are making a triumphant return. In truth, opulent mid-century modern home designs only took a brief hiatus in the late twentieth century before resurfacing as a popular choice. So, what makes us want to choose mid-century modern home ideas? 
These simple, utilitarian forms exude an unequaled sense of timelessness and nostalgia that is difficult to resist. As we delve into this timeless design, read on for the most unique mid-century modern home ideas.
Mid-Century Modern Home: Origin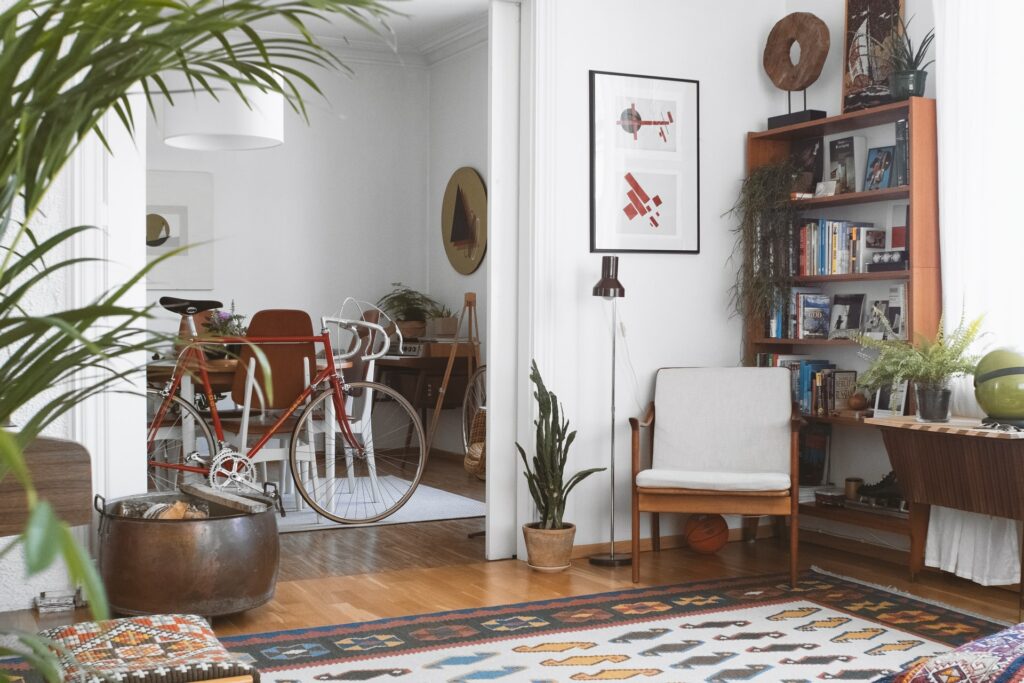 Mid-century interior design refers to a period in architecture and art that spans the 1930s through the 1960s. Interiors in the mid-century modern style are aesthetically light and follow the form-follows-function premise. 
As a result, pieces from this time period tend to take up the least amount of space feasible. There is nothing in their form that is excessive. In terms of materials, furniture designers frequently use plastic and wood, but architects rely on reinforced concrete and steel, which were then innovative.
Flat roofs, huge rectangular windows, and even circular structures are common features of mid-century modern houses. Furthermore, these new structures are taller than existing residences and offices. What we now know as skyscrapers and modernism, in all its aspects, altered the private and public sectors forever.
Align Mid-Century Modern Home Ideas with Your Personality
Certain interior design trends are preferable to certain individuals or lifestyles than others. However, if you stick to your natural inclinations, you'll only choose what you enjoy. This exercise will not only help you get closer to a home you adore, but it will also give you the courage to experiment with your personal style. 
Keep in mind that learning about current interior design trends will be really beneficial! Anyone can live in a mid-century modern home. Those who appreciate real vintage styling, on the other hand, will appreciate such an interior much more. The furniture is also adaptable to even the tiniest of spaces, and its functionality and durability make it ideal for families. 
Top Mid-Century Modern Home Ideas
Retro modern interior design is one of the most appealing styles of the twentieth and twenty-first centuries, and it's here to stay. After implementing a few key aspects, you can also modernize your traditional home with ease. 
Open Layout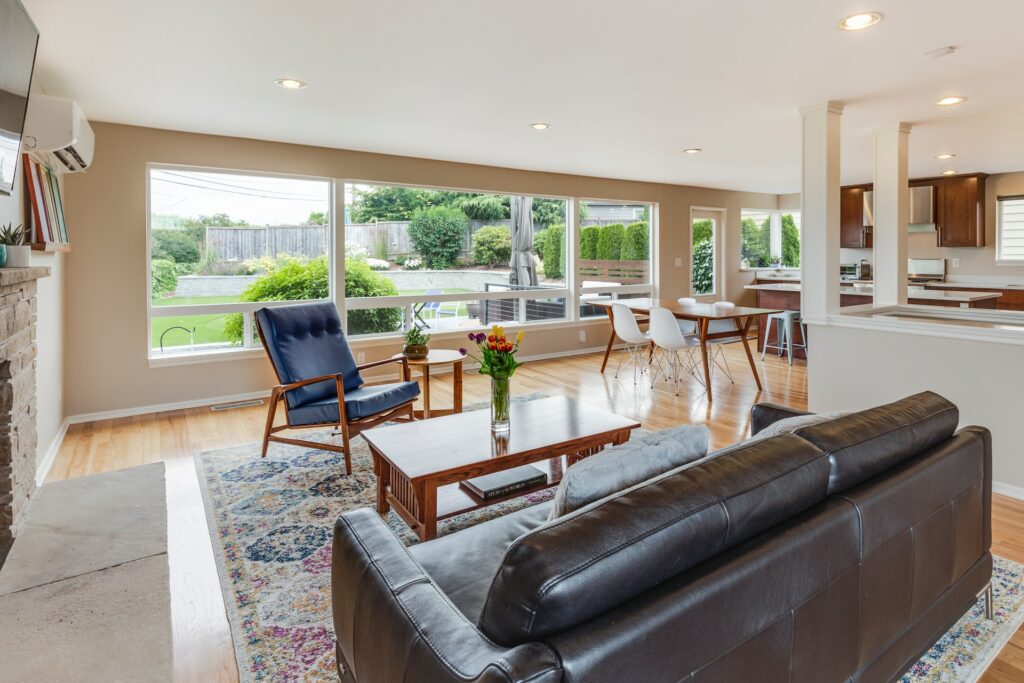 Iconic modern structures are light and airy, with seamless transitions from one space to the next. Engineers and mid-century design professionals ensured that the focus shifted away from the interior and toward nature. They achieved this by utilizing an open floor design, sliding doors, and glass panes in their home. At the end of the day, a mid-century interior must be functional and user-friendly.
Hence, you'll find a lot of small homes with an open-concept kitchen as it saves space and aligns with the design as well.
Large Windows 
You're fortunate if you have big windows. Modernist architects took advantage of the new building materials available at the time, which required less supporting structures. As a result, most mid-century modern homes have large windows. These large windows let in more natural light and blur the barrier between the inside and the outside.
And what better way to highlight magnificent glass panes than to dress them up a little or not at all? If you must have curtains, opt for airy materials like voile or linen, which let light in while yet offering seclusion.
Retro Colors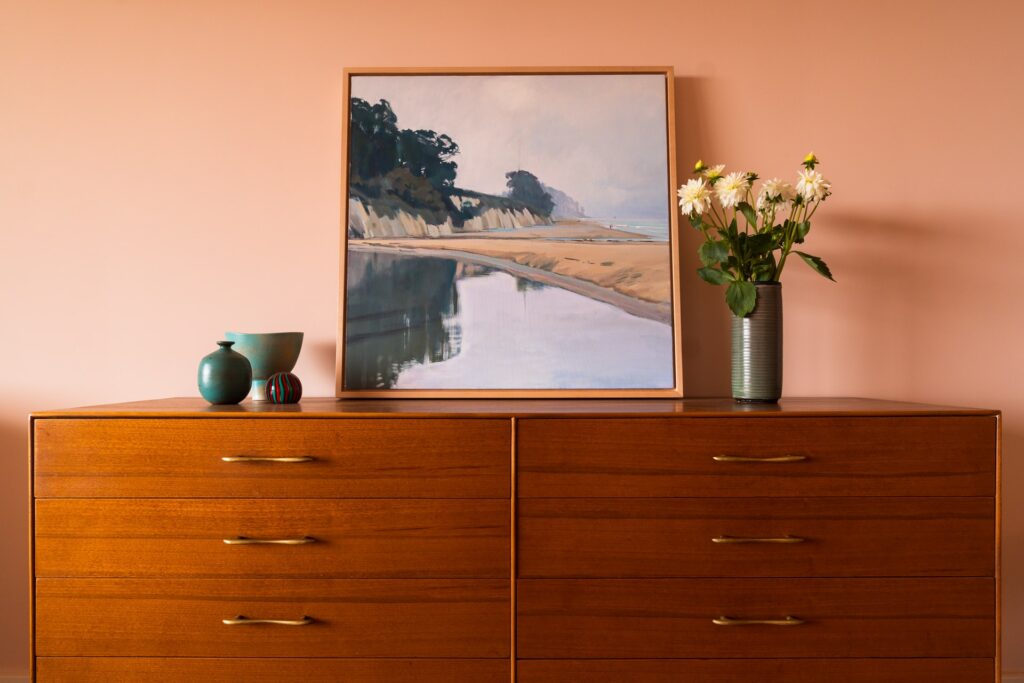 Color was clearly appreciated by mid-century modern interior designers and architects. Surprisingly, the vintage color palette is quite diverse. This wheel has everything from neutral to bright and bold, as well as sharp black and white contrasts. 
On the contrary, you can associate old interiors to pastel colors, mustard yellows, and blush. The best part is that neutrals will always be your best pick because they are everlasting. Mid-century modern interior design concepts can excite anyone, but pulling them off is another tale. When it comes to choosing the correct color for your home, this is especially true. In this case, plan your color strategy ahead of time to ensure you enjoy the end outcome.
Instead of updating the wall color, think about your furnishings and work with what you already have. Also, don't forget to use textures and accents to enhance contrast.
Vintage Furniture 
Vintage furniture is a must-have for a mid-century modern home. These pieces exude refinement with their slender legs and straight lines, which are typical of the era. Despite its seeming simplicity, mid-century furniture remains in high demand in modern houses. 
Layout, material, and comfort all play a role in this design. Designers did not make one material resemble another. Plastics, plywood, glass, wood, and metal in all their brilliance are, ultimately, what you can get.
Balance Each Element 
It's difficult to decorate a home with strict retro-style furniture, such as mid-century modern. If you go too far, you could end up with a kitsch look. 
Make sure to include a variety of heights, styles, and textures. An attractive arch floor light can balance low-lying furniture, such as a mid-century rectangular sideboard and a contemporary armchair. In any living space, putting opposites together may make a big difference.
Moreover, doing too little can make your property appear old and watered down. So, by balancing old with new, you can create a happy medium.
Focus on Layers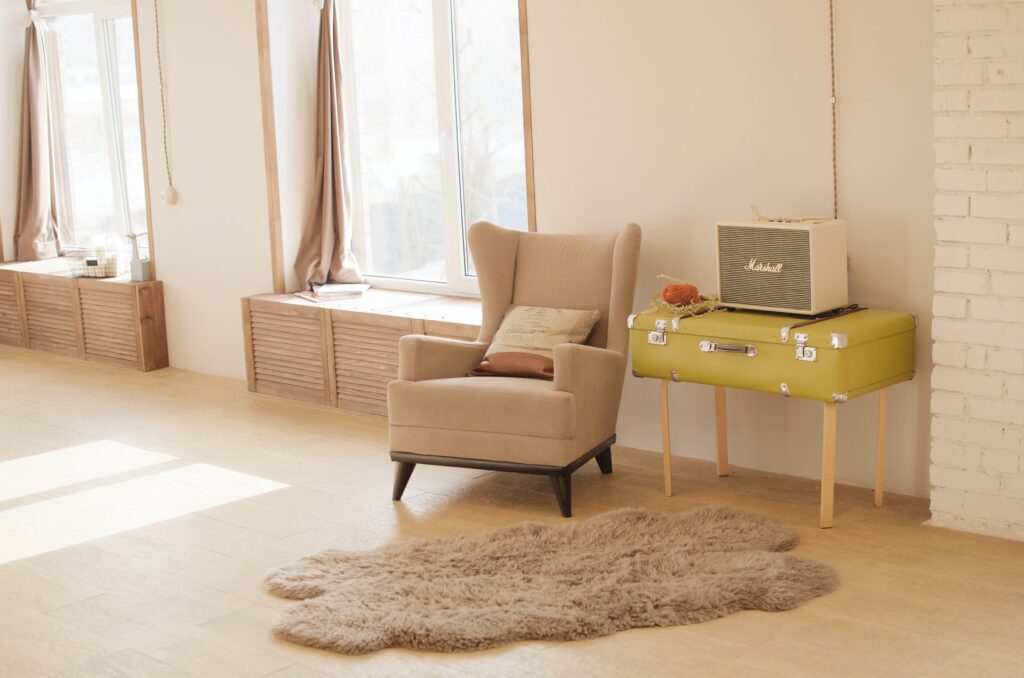 Nothing is more unappealing than a one-dimensional interior. Fortunately, by addressing the various levels in your interior, you can create a stunning home. The seven layers are infrastructure (including walls and ceiling), flooring, upholstered furniture, decorative materials, non-upholstered fixtures, accessories, and lighting. Overall, making use of these is simple. 
Begin by picking a wall and ceiling color, then move on to flooring. When selecting upholstered furniture, start with one or two pieces and gradually add more. You'll be able to keep track of how everything ties together this way. 
Next, choose a complementary accent material for your color scheme. Then, based on your demands, choose non-upholstered pieces. Finally, add a few finishing touches, such as lighting and accessories. And get rid of anything problematic.
Textile Fabric 
Lastly, different materials can bring a space to life. While solid colors, patterns, and florals can be eye-catching, the key to harmonizing fabrics is to use various textures, such as velvet, silk, twill, wool, jute, and cotton. 
There are numerous options to consider. You'll soon figure out which mid-century modern home ideas work for you as soon as you start remodeling your home.