Best Bathroom Colors: 10 Ideas to Refresh Your Bathroom Easily in 2022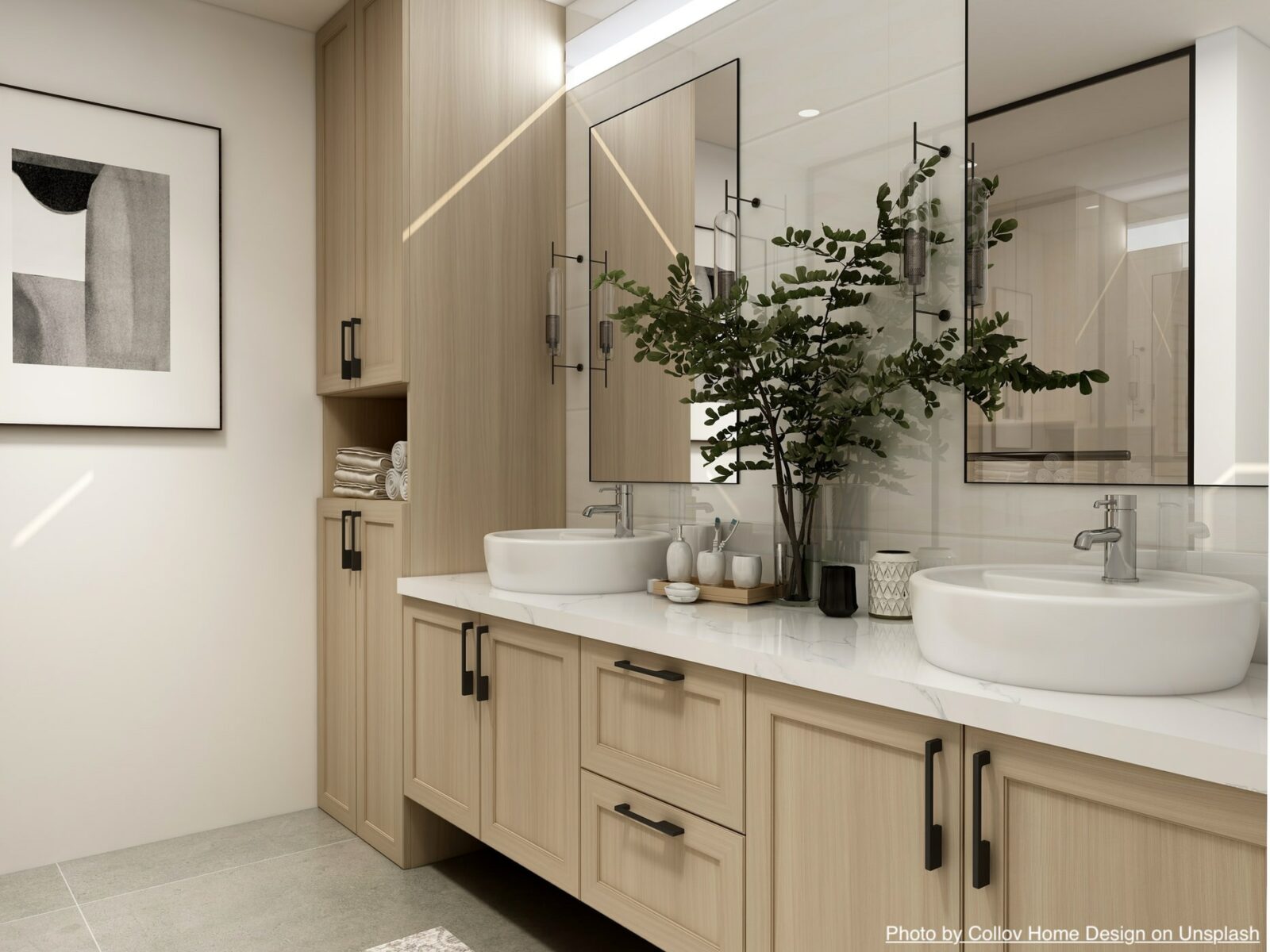 A bathroom remodel can take months and thousands of dollars to complete. So why not save on all that and give your bathroom a new look with a fresh coat of paint? The ultimate way to give your bathroom a budget makeover is to paint it in some of the best bathroom colors.
The bathroom is the best place in your home to experiment with design. If remodeling your bathroom is nowhere on your mind, you can still play around with some paint on the walls to give liven up the space. Whether your bathroom is a jewel box or a spa retreat, there is a color for all!
When picking out a color for your bathroom walls, keep the style of your bathroom in mind. Is your bathroom a polished and modern one or is it traditional and ornate? Ensure to choose the best color for bathroom based on in its style and type.
Here are some of the best bathroom colors for your next bathroom remodeling project.
Be Bold With Black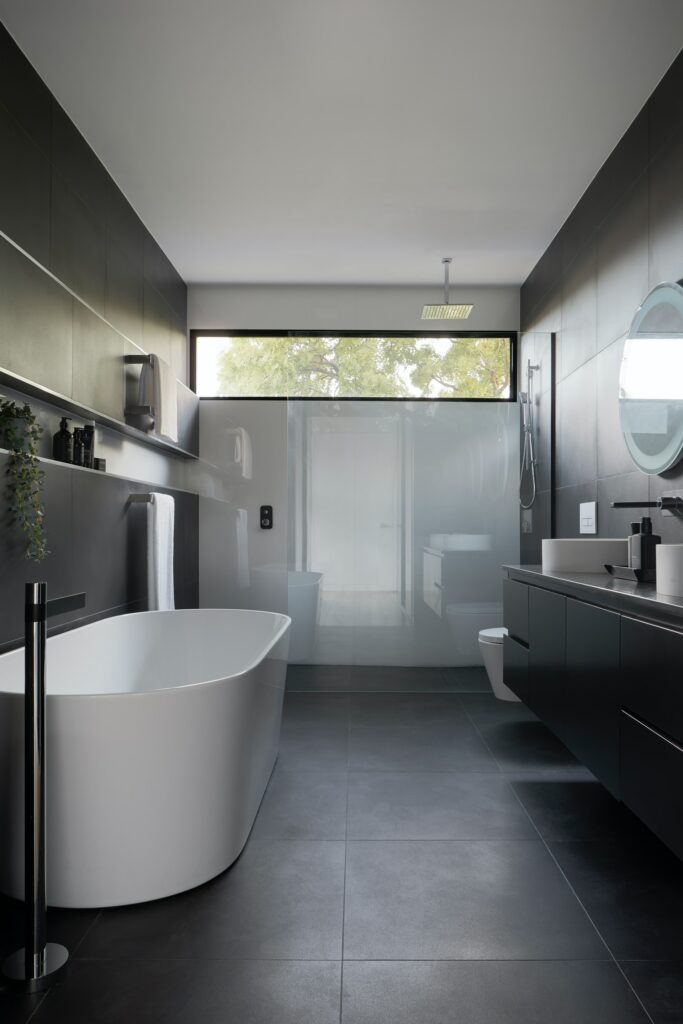 Black is the perfect color to add some drama and intensity in the bathroom. The good thing is that it can contrast with many other colors such as white, red, gray, etc. You can go for an overall black bathroom with white components such as the cabinets, vanity, sink, and marble flooring, or you can go for a black accent wall.
If you go for the accent wall, keep the other walls white, which will give a bright and fresh look to the bathroom. You can also choose to pair black up with different darker hues such as gray and wooden furniture for your bathroom. Black is the quintessential color to give your bathroom a modern, sleek, and sophisticated look.
You can go for subway and hex tiles in your bathroom, which are water-resistant, and one can easily paint over them too! They are classic and durable and create a formal and personal look for your bathroom.
Classic White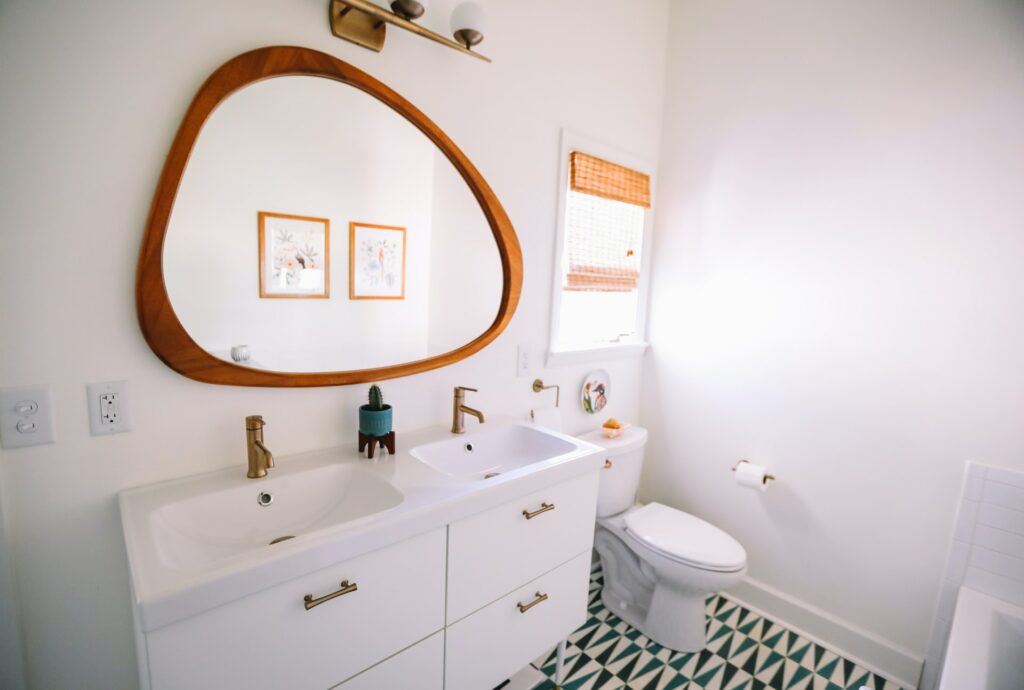 White paint in the bathroom adds depth and dimension to your bathroom layout. White creates a crisp and clean look in the bathroom, and you can use it irrespective of what style you are going for.
A great thing about white is that it reflects light and visually expands the space to make it look more sizeable. White is the perfect color for your small bathroom remodel. You can also choose from different bathroom vanities to add some contrast. For instance, a black vanity adds the perfect contrast against a white bathroom design.
Go For Gray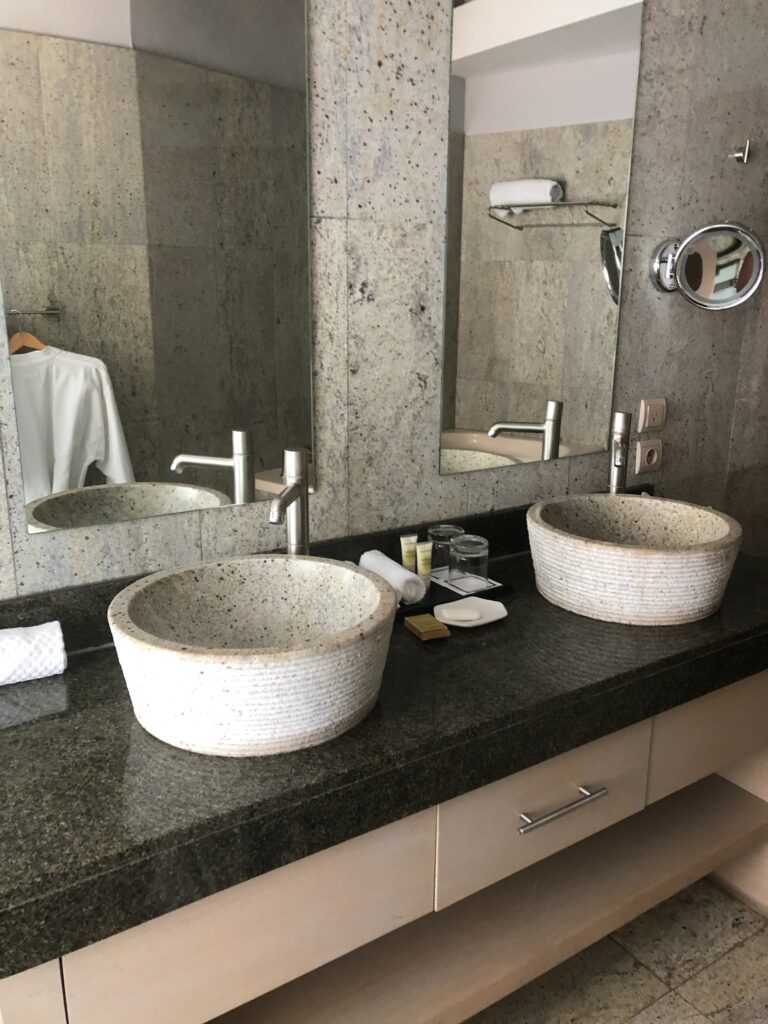 From dark gray to pale gray, this color comes in many shades. And every shade of this color makes a different statement. Overall, gray is a dark hue that is neutral yet bold. Like black, you can choose to color your entire bathroom in this shade, or just one wall, depending on your bathroom's look. Gray helps to provide a modern contrast during the bathroom remodeling process and keep the original and classic style alive.
If you choose a lighter shade of gray, you can paint it all over the bathroom and maybe all over the house too! This is one of the trendiest colors for the bathroom currently, and everyone loves how sophisticated this makes their bathrooms look! This shade helps accentuate the white marble flooring, the sink, and the bathtub as well.
You can even pick a darker shade of gray for a more elegant statement. A natural white stone countertop, rustic wooden vanity, gold wall sconces, and dark gray walls can give your bathroom a sophisticated and sleek touch.
How About Red?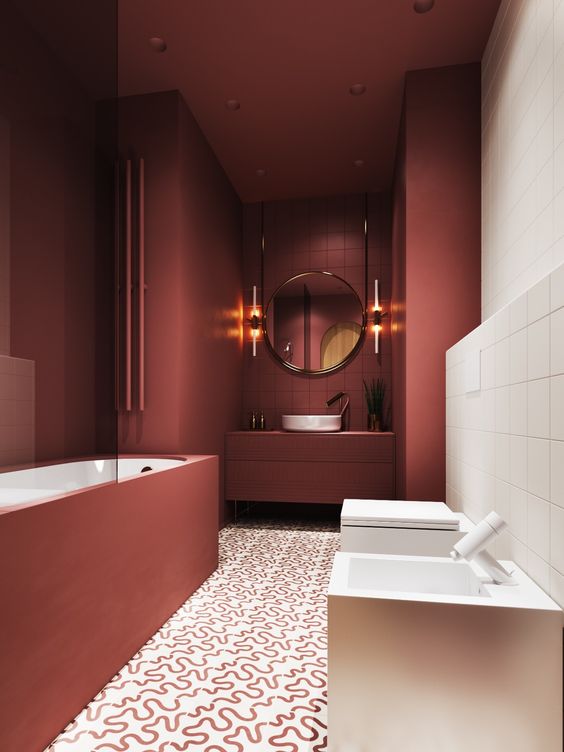 If you're bored with the regular black and white bathroom, red is the right choice! Since people generally think twice before adding color to any of the walls in the other rooms of their houses, the bathroom is the best place to experiment with it! Incorporating this color in your bathroom is like a happy compromise since you will not have anything to lose.
Red is quite an underestimated color when it can substantially brighten up the room and give some life! A red accent wall in the bathroom can provide a state-of-the-art look to this little space without spending a lot! If you don't want this color for your master bathroom, you can always use it when you're working on your guest bathroom remodel.
Go Coastal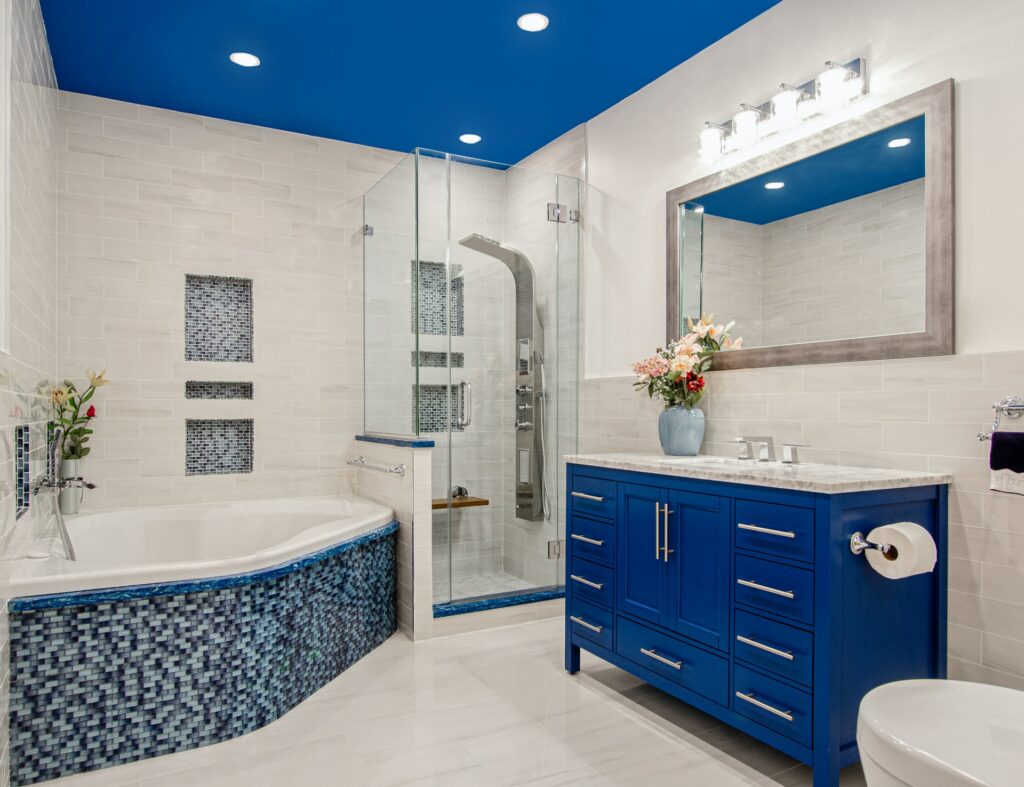 Blue is another one of the best bathroom colors one can consolidate in their bathroom. If none of the other colors work for you, you can also go coastal with your bathroom with an ethereal blue color.
Since your bathroom is associated with water, why not make the most of it? You can either go for a light color like powder blue or go bright and shiny with cobalt blue! No matter which shade you go for, it will create a spa-like aura and stand the test of time!
Add Refreshing Green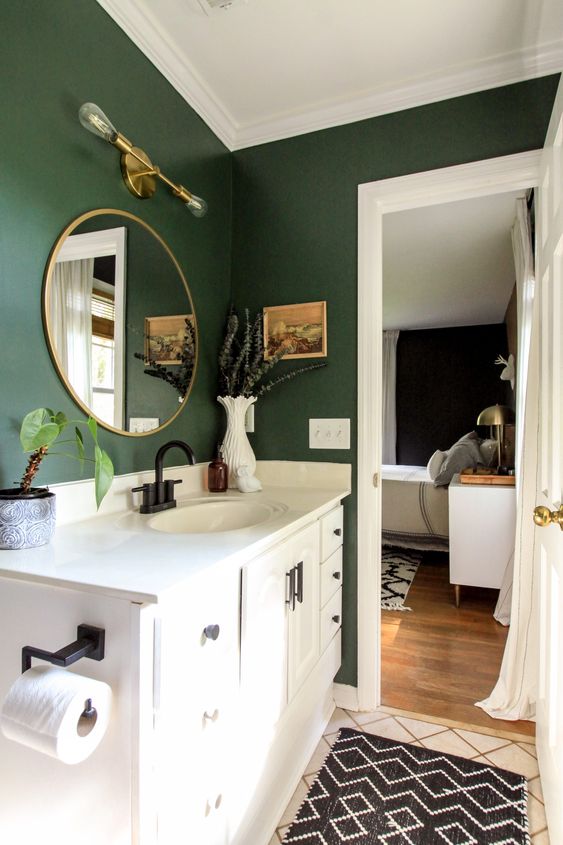 Mint green, sage green, forest green, the options are never-ending. Green is the epitome of tranquility and helps in setting a refreshing and soothing atmosphere in the bathroom. It is a saturated color, which creates a bold and modern impact with its richness.
An overall mint or sage green bathroom, or a single forest green wall, both of them go excellently well with antique oak furniture, lantern light fixtures, and white components here and there. You can create both a contemporary and vintage look with these colors and details.
Charcoal It Out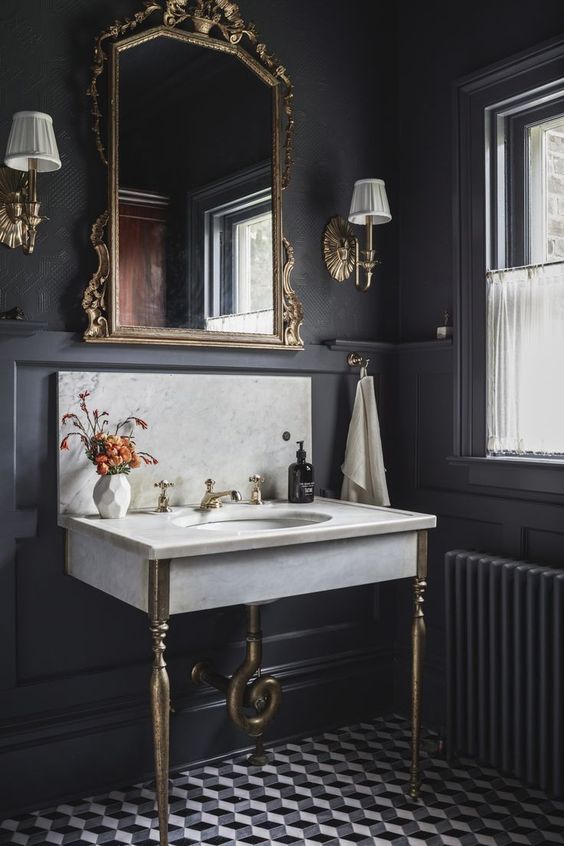 Feeling moody? Express it out with charcoal. Charcoal color gives you an edgy finish to your bathroom and is quite versatile.
It goes with both minimalist and maximalist bathroom styles and is also excellently compatible with modern as well as antique bathroom designs.
If you like to stand out from the crowd, charcoal is the color for you.
Delightful Pink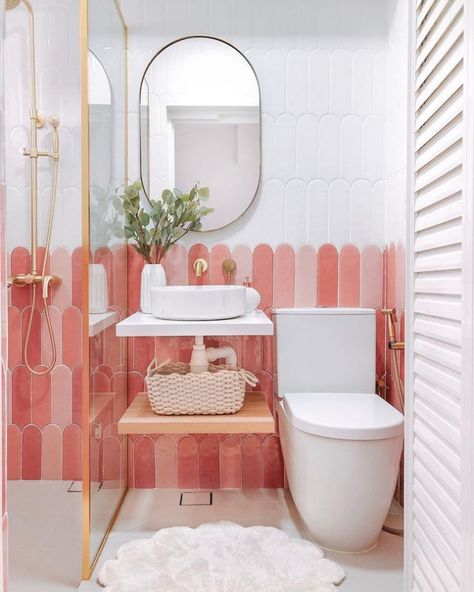 If you have a small bathroom and do not have a lot of room to play around with, this is an excellent choice.
There are so many shades of pink to experiment with starting from blush pink, Fuschia to dusty pink and what not. Pink adds character to your space and increases your bathroom's aesthetic appeal.
Lovely Mauve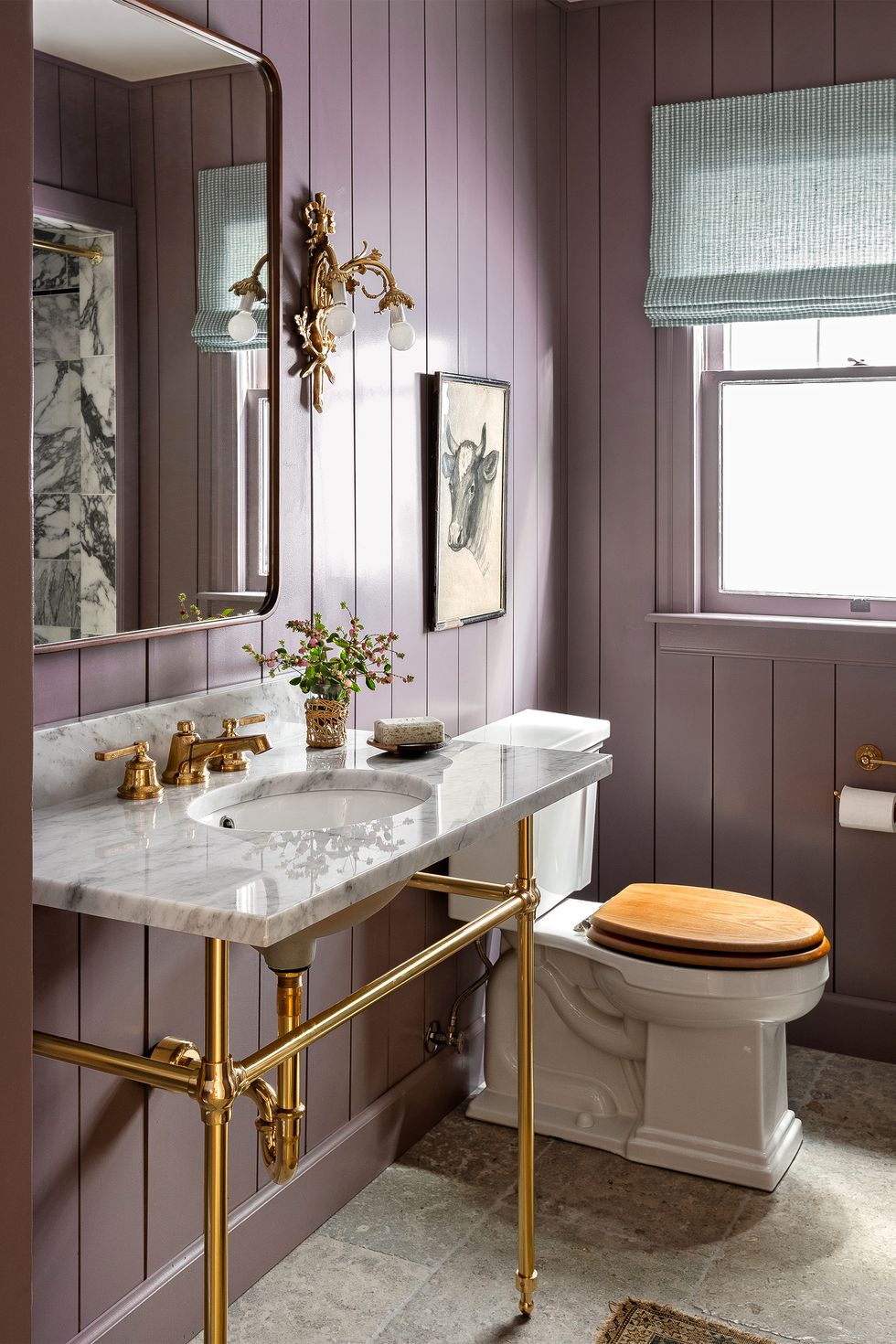 Today's time is all about pastels. And here's another one of the best bathroom colors to experiment with.
Your bathroom isn't just for showers, it's a place where you rejuvenate. As such, having a soothing color scheme like mauve can be a real mood booster.
If you are someone who loves minimalism home decor, mauve is definitely a color that will suit your personality.
Quirky Pistachio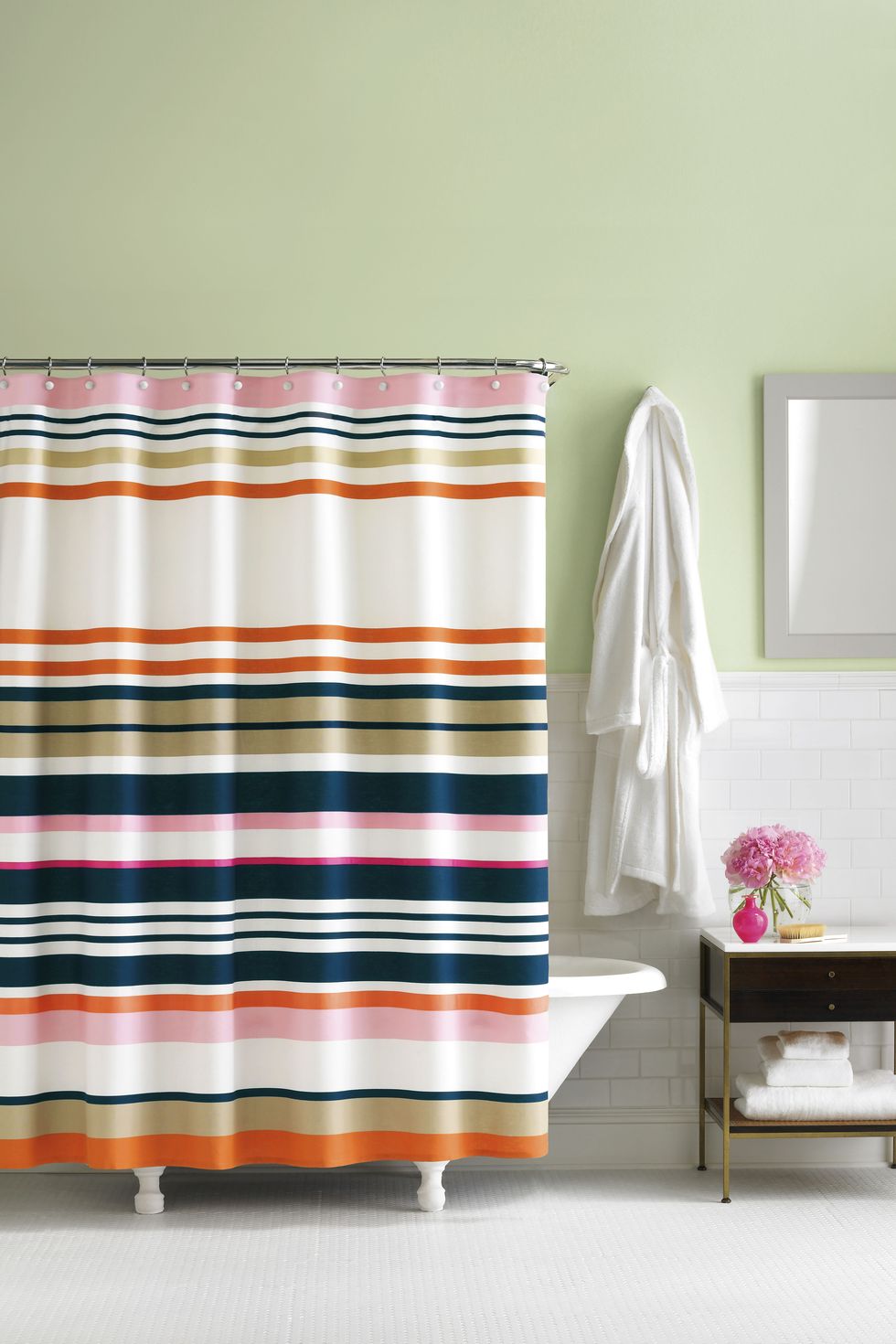 Got a boring bathroom color? Why not experiment with pistachio?
A subtle yet fun bathroom paint color, pistachio opens the door to experimentation. How? It is one of the best colors to play mix and match!
If you are a sucker of fun design elements, this is your cue to paint your bathroom pistachio. Add fun shower curtains to artsy wall art. Pistachio can accommodate it all.