Home » Low Ceiling Small Kitchen Lighting: Best Options and Ideas
Low Ceiling Small Kitchen Lighting: Best Options and Ideas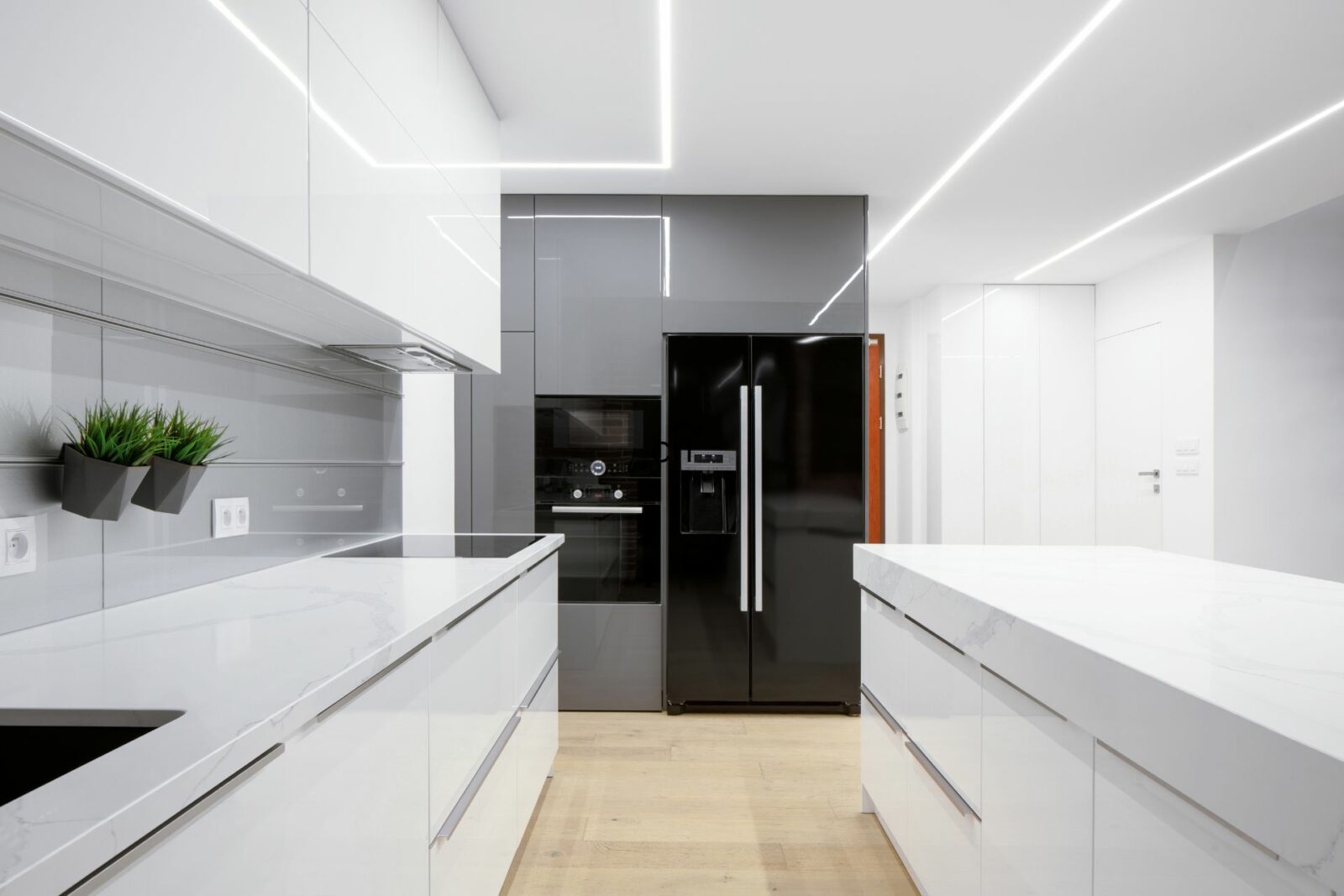 Kitchens with low ceilings and limited space may have difficulty finding appropriate lighting options. There are, however, various ways for getting light into a room without sacrificing the beauty of the space. In this blog, we'll look at some of the best low-ceiling tiny kitchen lighting alternatives and ideas.
What is the Best Lighting for a Low-Ceiling Kitchen?
If your kitchen has a low ceiling, you should search for compact lights with a slim profile. The following are a few of the best lighting choices you may consider:
Recessed Lighting
Recessed lighting is an excellent choice for low-ceiling kitchens because it can be fitted flush with the ceiling, giving adequate light without taking up a lot of space. Additionally, recessed lighting may be dimmed to set the perfect ambiance for any occasion.
Flush Mount Lighting
Another choice that sits near the ceiling, flush mount lighting is great for low-ceiling kitchens. These fixtures are available in a range of designs, ranging from modern to classic, and are simple to install.
Under Cabinet Lighting
Under cabinet lighting not only gives task lighting to your kitchen but also produces a warm and inviting environment. Since it takes up no overhead space, this style of lighting is ideal for low-ceiling kitchens.
What is the Best Lighting for a Small Kitchen?
Lighting that expands small kitchens is key. The best lighting solutions include:
Pendant Lighting
Pendant lighting adds visual appeal and light to a small kitchen. To expand space, choose a light with a clear glass shade.
Track Lighting
Track lighting can accent your kitchen's countertops or sink. It also modernizes your space.
Sconce Lighting
Sconce lighting creates a warm and inviting environment in a small kitchen. Place them on either side of a window or entryway for elegance.
Low-Ceiling Small Kitchen Lighting Ideas
Now that we've covered some of the best lighting options for low-ceiling small kitchens, let's take a look at some specific ideas to inspire your design.
Use Combination Lighting
Combining recessed, under-cabinet, and pendant lighting create a well-lit and visually pleasing room. This will illuminate your workspace and offer visual intrigue.
Choose Light-Colored Fixture
White or brushed nickel fixtures reflect light and make your area appear larger. They'll also blend with any decor.
Install a Dimmer Switch
You can alter overhead lighting brightness by installing a dimmer switch. This is great for entertaining or setting a comfortable mood.
Use Mirrors
Mirrors reflect light and make your kitchen appear larger. Use mirrored cabinet doors or hang a huge mirror opposite a window to brighten your space.
Incorporate LEDs
LED lighting is energy-efficient and cost-effective for low-ceiling compact kitchens. They require fewer replacements because they last much longer than regular bulbs.
Conclusion
There are creative ways to light a small kitchen with a low ceiling. Carefully choosing equipment and lights may make a functional and attractive room. Slim and small lighting fixtures for recessed, flush mount, under-cabinet, pendant, track, and sconces can save space. Mirrors, dimmer switches, and LED lights may make a room appear larger and save energy. Stop procrastinating and create your ideal kitchen now by thinking outside the box.