Home » Everything to Know About A Spanish Style Kitchen for Your Next Remodel
Everything to Know About A Spanish Style Kitchen for Your Next Remodel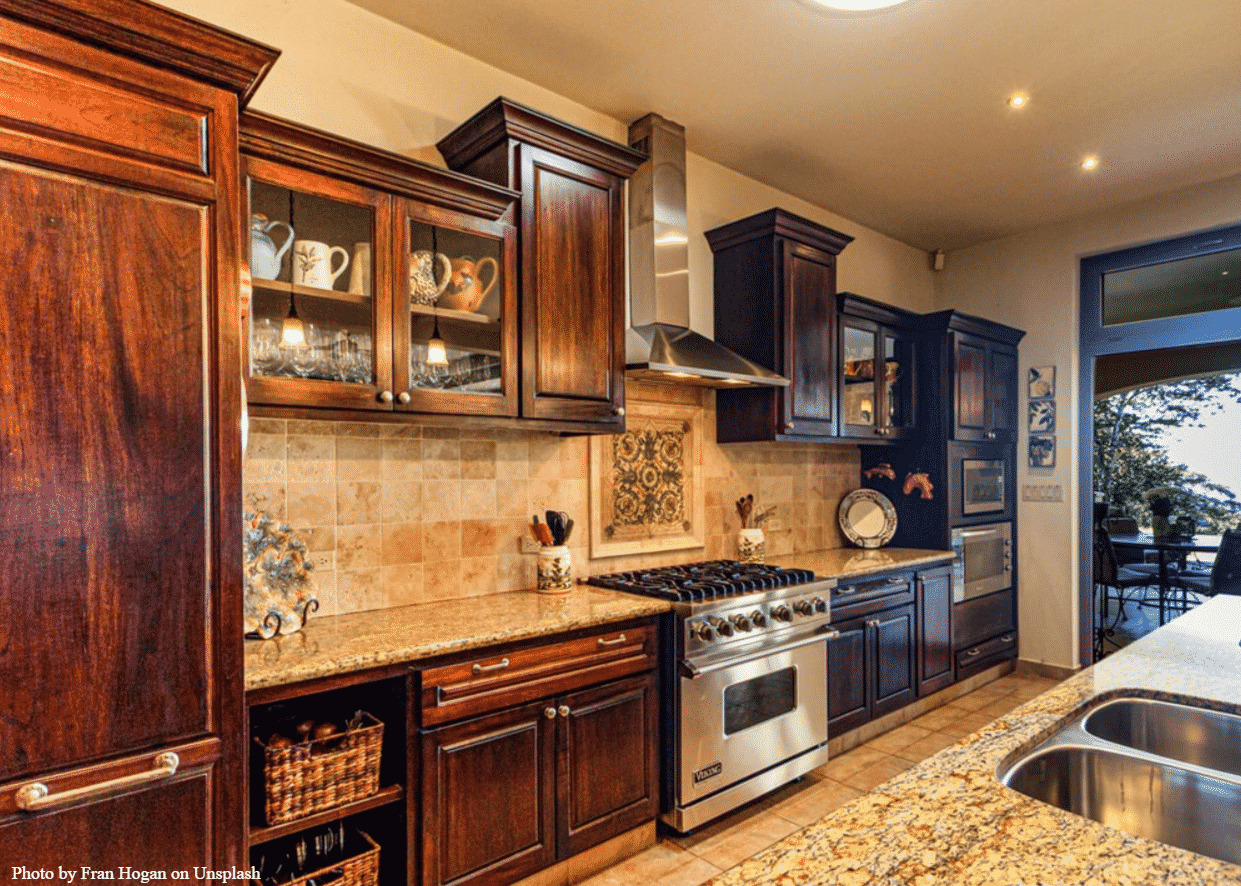 It is true that a Spanish style kitchen design provides a warm and welcoming environment. But the challenge is to create your kitchen with its intricacies. Therefore the whole process of remodeling the kitchen based on some facts from the internet is sure daunting.
But we can assure you that it's one of those things where once you figure it out, you are like, "Yeah, this is easy! Why didn't I think about this before?"
In this blog, we have mentioned the popular style components of a Spanish style kitchen. By following it, you can recreate a kitchen design of your liking.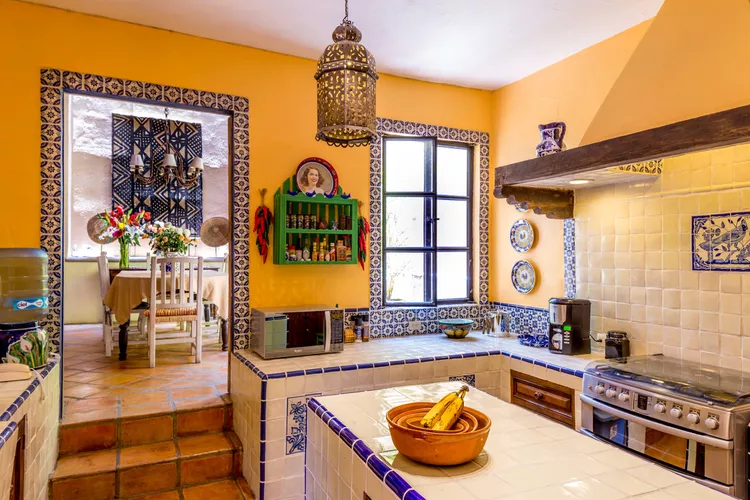 What Defines Spanish Style Kitchen Designs?
Spanish kitchens are known for their vintage beauty and architectural detail, Spanish style cooking areas are inviting and stunning. Not just that, these have traditional interior design aspects like dark wood cabinets, warm, abundant details, and tile work, which is painted over.
Elements Found in a Spanish Colonial Kitchen
Flared Hood
In Spanish styles, curves, as seen in arches and scroll patterns, prevail. This affinity for curves is visible even in flared kitchen hoods.
You can also choose from a variety of materials when it comes to design too. For instance, popular materials include corbel, cast stone, and sheetrock.
Cabinets With Ornamentation
Cabinets with ornamentation are crucial for an antique Spanish style. These cabinets and furnishings are usually constructed from walnut.
These designs also typically consist of rope along with beaded trim. However, you can also add wood to the cabinet hood that connects to the rest of the kitchen storage.
Hand-Painted Tiles
These hand-painted tiles lend color and style to the backsplash. Not just that, the colors must go in line with the cabinets.
Oil-Rubbed Bronze Fixtures
A dark brown color is typically used to lend a classic oil-rubbed bronze appearance to fixtures. It's mainly used for the faucets and hardware to develop a Spanish style kitchen.
Arched Cooking Alcove
A big cooking nook makes for a great design. It's essential to make it big, especially since the stove is the heart of any kitchen.
Decorative Arches
The Spanish interior design style can be distinctively seen for its significant arched windows and entrances that make a huge impression.
Exposed Wood Ceiling Beams
Wooden beams tend to be very pronounced in Spanish architectural style throughout the whole house. Therefore, incorporating that is a sure-shot way to have a Spanish style kitchen.
Wrought-Iron Work
In any countertop or cabinet inserts, wrought iron will have a tremendous Spanish impact in the kitchen space.
Saltillo Flooring Tiles
You can utilize terracotta tiles in the Spanish style kitchen remodel to lend a warm environment to your kitchen.
Let's have a look at different ideas that lend to the Spanish style.
The Most Important Aspect in Spanish Style Kitchen
Whatever ideas or design you wish to incorporate, the most important thing is to ensure consistency in design.
That being said, a Spanish Colonial kitchen will look best in your home if it has a similar theme. It should not look very different from the other elements of the house – be it in terms of design, colors, or textures. Only then would it provide the feeling of a complete Spanish home.
Frequently Asked Questions
What is a modern Spanish style kitchen?
Modern Spanish style kitchens are the newbies in the interior-verse. This style is being called as an updated twist to the evergreen and classic Spanish flair. It is an amalgamation of old and new styles and incorporates neutral color palettes, natural materials, layered texture and clean lines.
What are the distinct features of a Spanish style home?
Spanish style homes are known for their uniformity, stone exteriors, minimal embellishments, and smooth stucco.
What are the key elements in a Spanish style kitchen?
Liberal use of terracotta colors, painted tile work, dark wood cabinets and warm rich details are some of the key elements in a Spanish style kitchen.