Home » Aesthetic Bathroom Lighting Ideas That You Must Try to Brighten Up Your Space
Aesthetic Bathroom Lighting Ideas That You Must Try to Brighten Up Your Space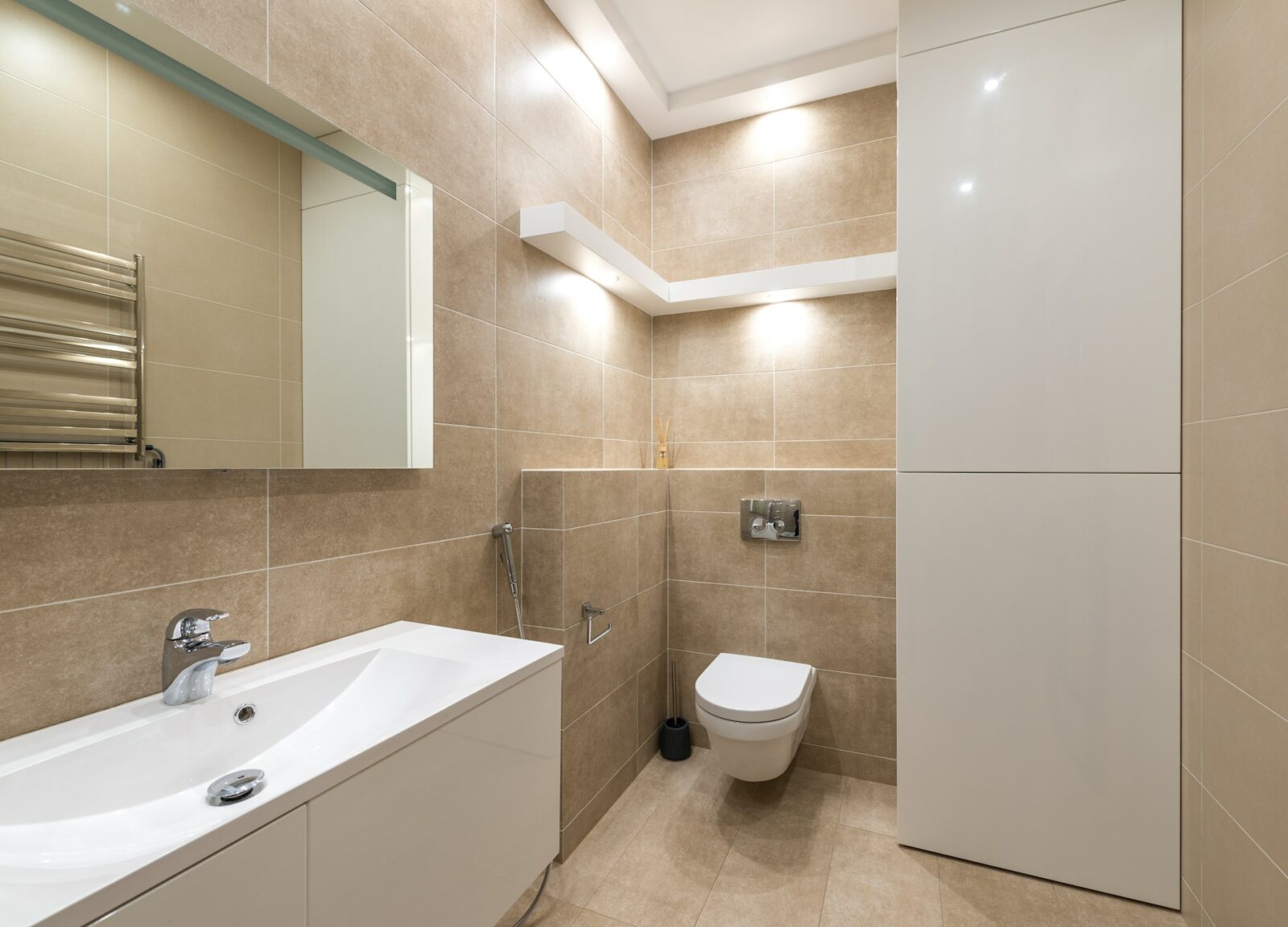 You may not think of lighting as an essential element to consider while renovating a bathroom, but the truth is that it is a game-changer for any space in the house. Bad lighting can make any room feel gloomy, dull, and dingy. Therefore, you must ensure that your bathroom is kept well-lit at all times with the help of some excellent bathroom lighting ideas.
With the right guidance from your designer and a little research, you can easily make your bathroom look splendid. Appropriate lighting in the bathroom can augment the vibe of the entire space, create the look of magnificence, and even give you the feel of a spa retreat.
There are various options in quintessential bathroom lighting fixtures for you to choose from. Bulbs, recessed lights, track lights, sconces, pendant lights, the list goes on! These lighting fixtures suit all bathroom types at a very nominal price. Here are some impressive bathroom lighting ideas that you can implement in  your next bathroom remodeling project.
Allow Natural Lighting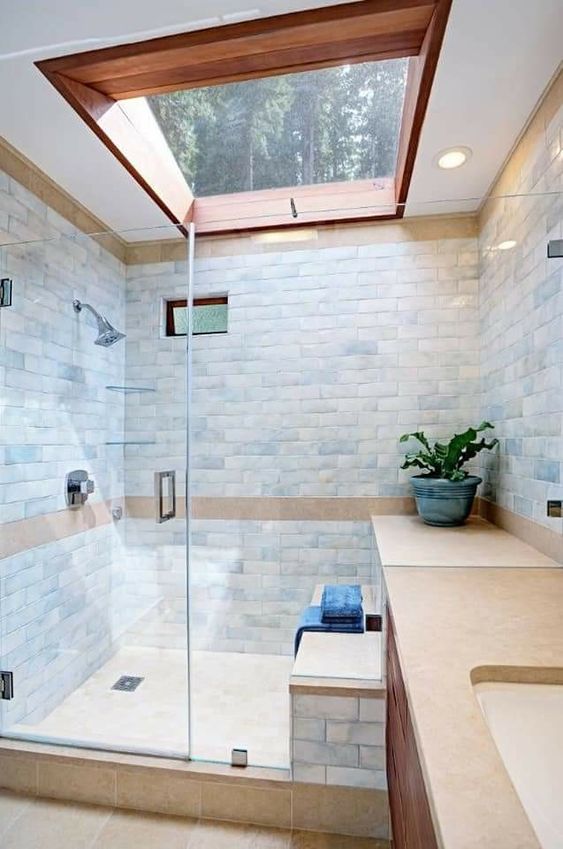 If your bathroom has a window that is large enough to let in ample natural light, make the most of it! Installation of large windows, or maybe even an entire wall of sliding glass windows, will keep your bath well-lit.
To prevent the sunlight from blinding you, you may choose a large vanity in the bathroom to keep next to the window. This can create the illusion of a bigger space.
Incorporate Bulbs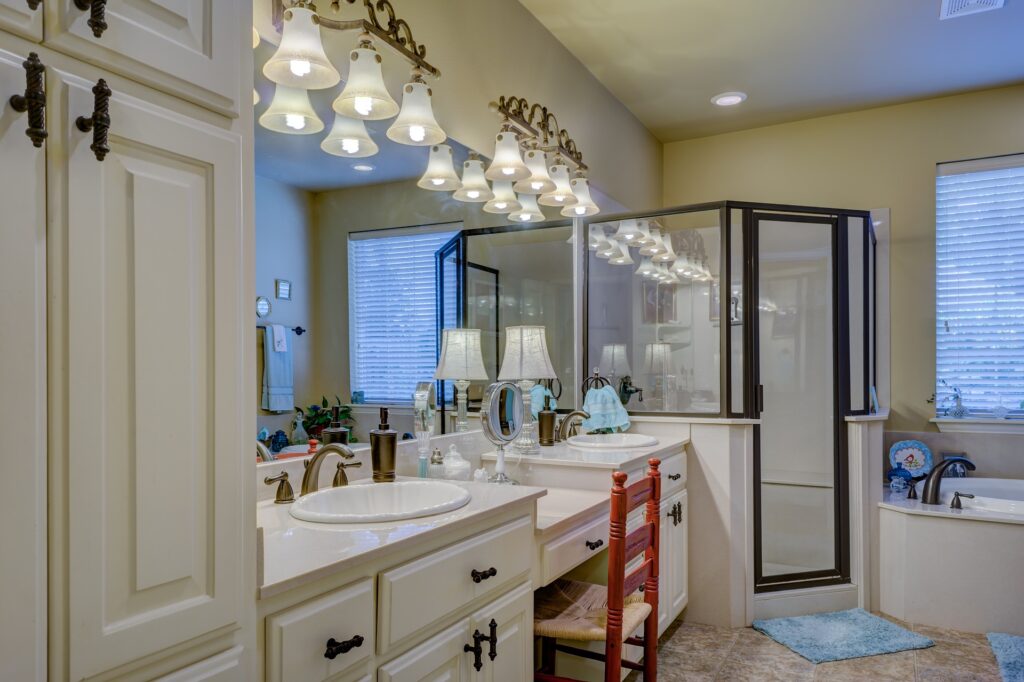 Bathroom lighting fixtures in a white shade enhance natural lighting. Whether your bulb is clear or frosted, get it in a shade that complements the color palette of your bathroom.
The best kinds of bulbs for bathrooms are incandescent bulbs, LED bulbs, and compact fluorescent (CFL) bulbs. Keep the color temperature between 2700K and 3000K, making them the ideal lighting fixtures.
Recessed Lighting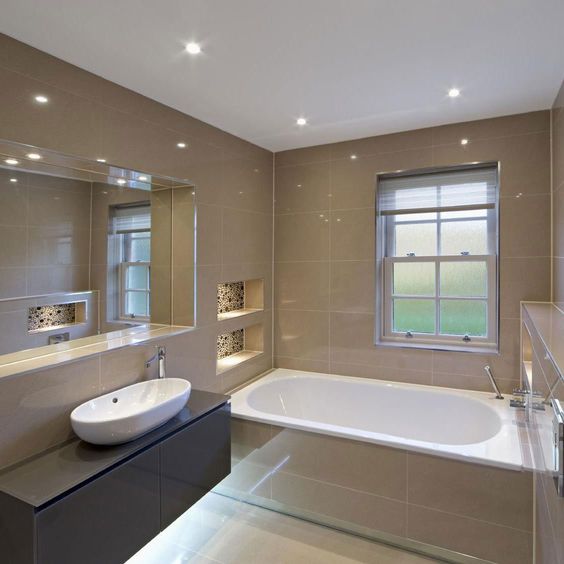 Recessed lighting can give your bathroom a contemporary look, especially when the components of the room are white. These lighting fixtures are incredibly subtle and do not flash, thereby creating a minimal vibe. Recessed lighting is also well guarded by the ceiling, so there's no chance of water getting splashed on them.
Pendant Lighting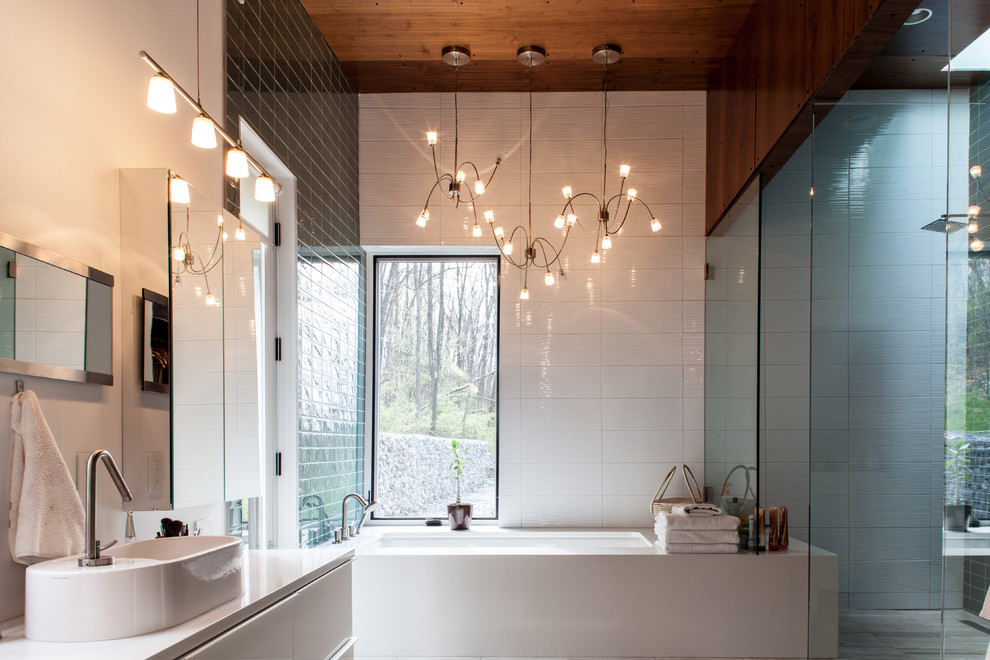 Another excellent bathroom lighting idea is to install pendant lights. These make outstanding statement pieces for any space bathroom and lend a majestic aura.
A freestanding tub, marble flooring, back ceiling, and a gold cage pendant light right above the tub can be the epitome of opulence and luxury. 
Add Bright Sconces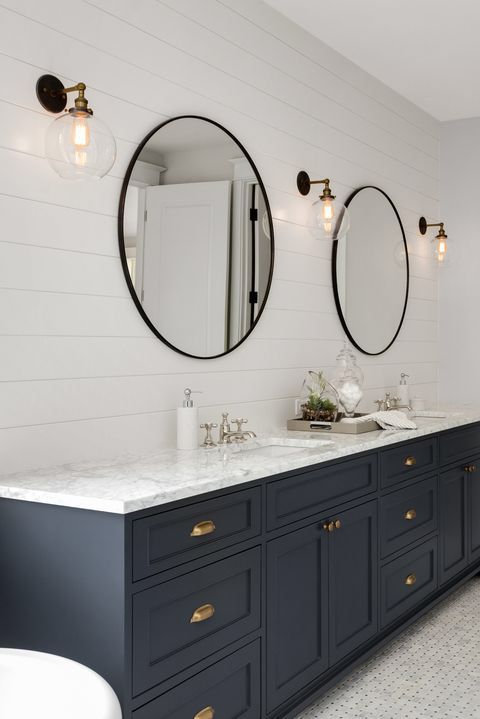 Sconces are versatile in both design and function, and the best place to fix them is on both sides of a vanity mirror. Sconces make for stunning bathroom décor by adding a perfect touch of glamour to the space without looking too extra or gaudy.
Another trend in current times is to place sconces at off-set areas such as on the walls around the tub. Go for an artsy look with a creative and antique sconce. 
Hanging Lanterns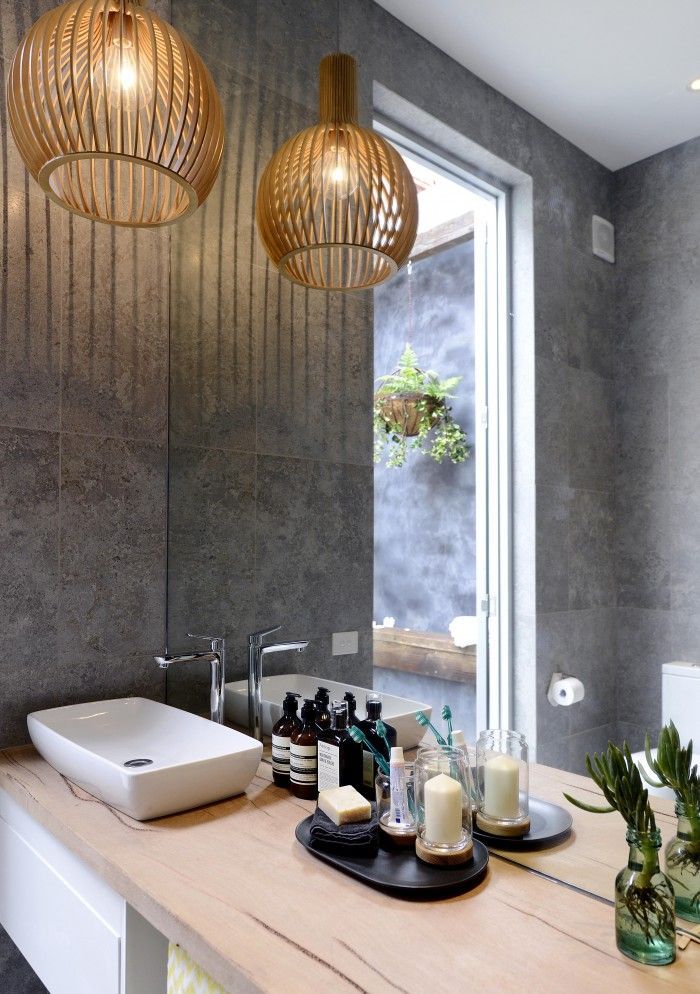 Want to bring back that old world charm in your bathroom? How about adding 2-3 hanging lanterns over your vanity?
Pick a lantern with intricate details and fix it into a curve of your ceiling. This will disperse the light to cover a wider space while being subtle and warm. 
Colored Lampshades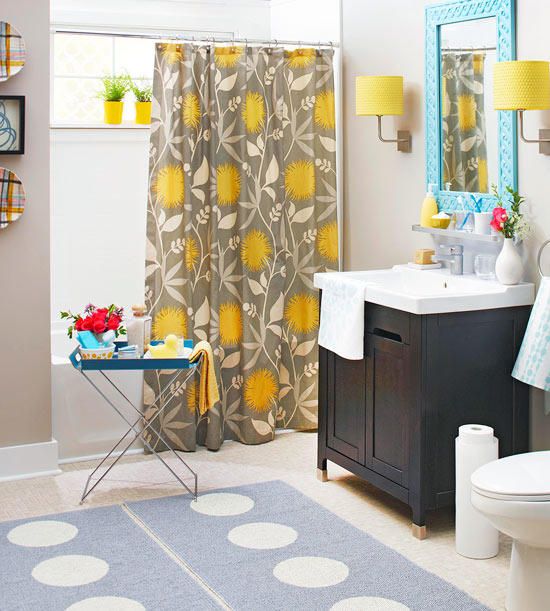 If you don't want to go overboard with colors but also want to create a colorful aura in your bathroom, a good idea could be to install colored lampshades. You may pick between light shades or darker colors to attain the right balance of light and color in your space.
The best thing is that these are affordable and can effortlessly transform the look of any space.