Home » 10 Best Kitchen & Bath Remodeling Companies in Lancaster, PA | 2022
10 Best Kitchen & Bath Remodeling Companies in Lancaster, PA | 2022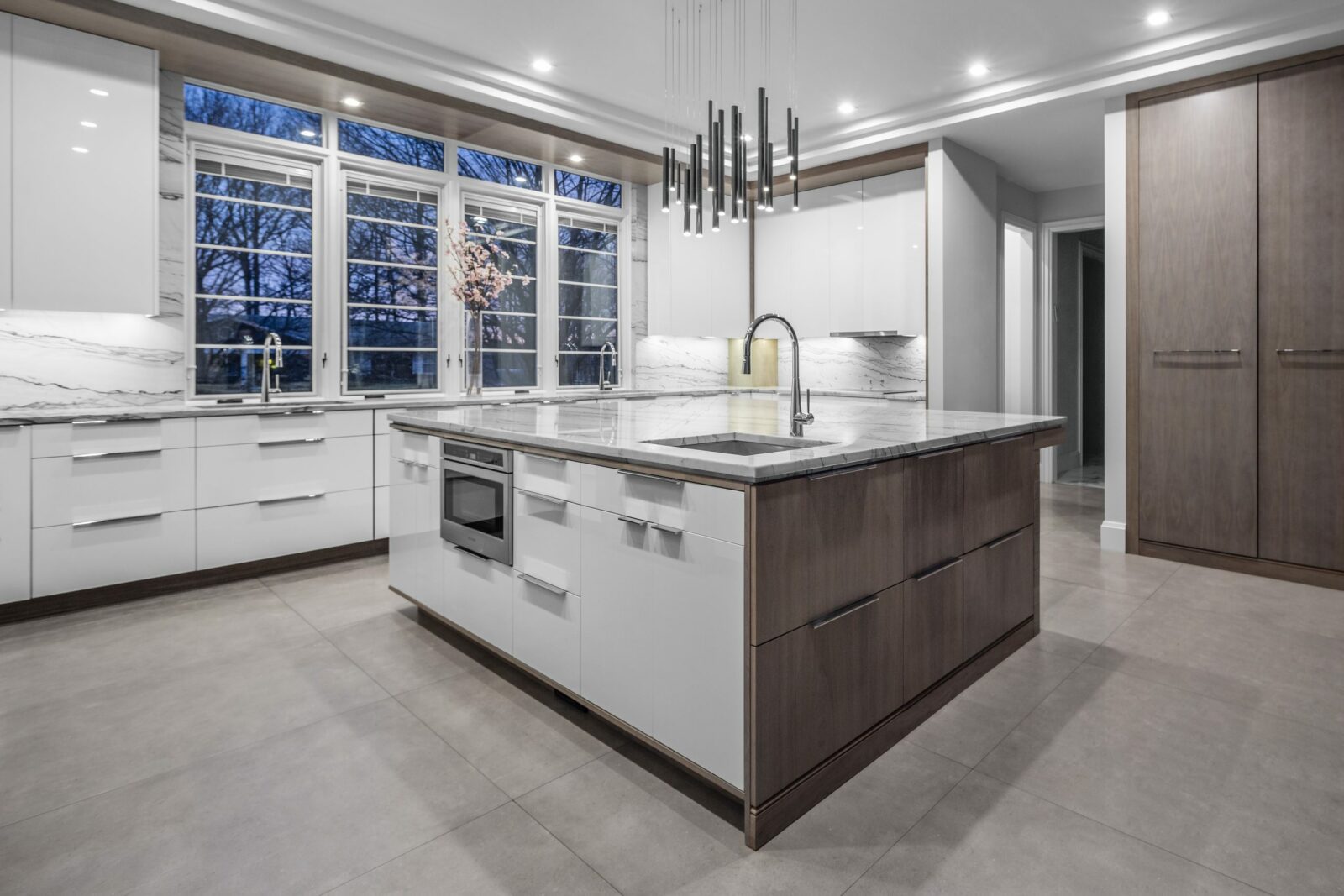 The Kitchen Pro
We want to make it easier for you when you search best kitchen remodeling or bathroom remodeling near me. So, we have gathered the best remodeling companies in Lancaster, PA for your convenience.
There are over 1000 kitchen and bathroom remodeling companies with some showrooms in the entire Pennsylvania region and over 1000 freelance contractors, kitchen designer, and bathroom designer. Try not to get more than 5-6 estimates from remodeling contractors since all of them will have to visit your house to give you an estimate or probably meet you in their showroom to go over the kitchen design – bathroom design along with the cost of renovation.
We researched construction companies in Lancaster. So, zoom in on these 10 remodeling contractors in Lancaster in Pennsylvania based on their reviews, average pricing, and project management capabilities.
Zephyr Thomas Home Improvement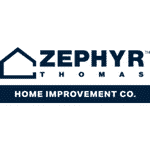 Zephyr Aluminum founded Zephyr Thomas Home Improvement in 1953 and the company has grown to become one of the leading home improvement companies in Lancaster. The team of Zephyr is skilled in a wide variety of jobs, including kitchen & bath remodeling, room additions, siding, door/window replacements, patios & decks, and vinyl railings. 
The company has several awards and recognitions under its belt. A few of these include America's TOP Remodelers" award (2014), 2009 Remodelers Award of Excellence, 2008 Best of Ephrata Award in the Roofing Contractors category by the U.S. Local Business Association (USLBA), 2007 BIA Remodelers Award of Excellence for Additions, and so on. It has also been consistently featured in the Builders & Associates Magazine, Lancaster Builder Magazine, listed as the Best of Lancaster for Specialty Contractor in the 2012 Lancaster County Magazine and voted Top 500 Remodelers (2016, 2017, 2021).  Moreover, the company is affiliated with the Qualified Remodeler, Better Business Bureau, National Association of Home Builders, and Building Industry Association of Lancaster County. 
Zephyr Thomas Home Improvement Reviews
This company was so easy to work with! All the way from the ladies in the office to the install crew, my experience was truly great! Brad came out and measured and gave me my quote, and Donnie and Steve came to put the window in. A problem came up when they were putting in a window, and the guys knew exactly how to fix it and make it work. They went above and beyond to make sure the quality of work was the best it could be. I am extremely satisfied with Zephyr Thomas and they will be seeing more business from me in the future!
McLennan Design | Build | Remodel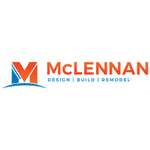 Tim and Alison McLennan laid the foundation of McLennan Contracting in 2003 and it has since been serving the residents of Mount Joy, Lititz, Brownstown, Columbia, Manheim, and the surrounding communities in Lancaster County, PA. The team is skilled in bathroom, kitchen, and basement remodeling and also delivers excellent handyman services. 
The company is rated A+ by BBB and is EPA lead-safe certified. It has bagged 4 Best of Houzz awards and is also the recipient of several accolades, viz., LNP Reader's Choice #1 Favorite Kitchen & Bath Remodeler (2019) and GuildQuality's Guildmaster Award (2020-21). 
McLennan Contracting Reviews
I cannot say enough good things about McLennan Contracting Company. They walked us through the design, helping us make the right selections, handled everything with the contractors/suppliers and kept us within our budget. The communication with us was excellent and we always knew what was going on during our remodel. The employees we dealt with at McLennan became like family to us. They are all very friendly and always go the extra mile to get the job done and make you happy. I would never look anywhere else for a contracting company, I will always go back to McLennan because I know I can count on them and they get the job done to my expectations!
Nolt Companies
Nolt companies is a remodeling contractor company in Lancaster, PA. Its services include kitchen and bathroom remodeling, plumbing, and water conditioning. Nolt Companies also provides other services like general repairment, drain cleaning, etc. The company serves the location of York, Hershey, Chester, Bucks, and Philadelphia areas of Southeast Pennsylvania.
Nolt Companies Reviews
Nolts redid a small section of our home into an in law quarters. Great pricing and even better customer service and attitude. Thank you.
Kitchen Encounters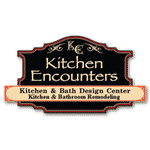 Kitchen Encounters is one of the top-rated home remodelers in Lancaster. Its service areas include Mountville, Salunga, Farmersville, Columbia, Brownstown, Akron, Ephrata, Wheatland, Goodville, Lampeter, Petersburg, Refton, and other neighboring areas. The firm specializes in kitchen & bathroom remodeling and houses a diverse collection of accessories, hardware, flooring materials, custom cabinetry, countertops, etc. The team here assists clients through the entire renovation process, from design consultation to adding the final touches. 
Kitchen Encounters is BBB-accredited and is affiliated with renowned associations, viz., the National Association of Home Builders (NAHB), PA Builders Association, the National Wood Flooring Association, and the National Kitchen and Bath Association (NKBA). It is also a member of local groups like Lancaster County B.I.A., and The Lancaster County Chamber of Commerce. The company won the Best Kitchen award at the Lancaster County Parade of Homes and was listed as Best of Lancaster County (Lancaster County Magazine) in 2014. It is also a proud recipient of 7 Best of Houzz awards.
Kitchen Encounters Reviews
Our project consisted of renovating the downstairs of our house including the kitchen along with replacing our carpeting with hardwood flooring throughout the other three rooms downstairs. In addition we renovated one bathroom upstairs. From the design phase through construction we found Kitchen Encounters very easy to work with delivering a high quality of workmanship and on schedule. Dave White had many great ideas to offer in the planning stage and his people all did a great job during the project. Phil White also a very skilled craftsman along with the team that put in the hardwood flooring. Prompt followup on any questions and issues(very minor) during the process. We are highly satisfied and would recommend them going forward as well as use them again when needed. Thanks for a wonderful experience.
Homeone Home Improvement Services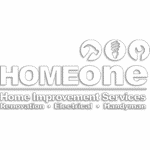 Homeone Home Improvement Services is a remodeling contractor company that is situated in Lancaster, PA.  It offers remodeling services, electrical, and handyman services.  The company is A+ rated by Better Business Bureau and certified as Lead Safe by EPA. Moreover, it is a licensed company.
Homeone Home Improvement Services Reviews
Super impressed with the timely work completion to help get our home back in to "like new" condition for the holidays. Thanks again Home One team!
Choice Home Remodeling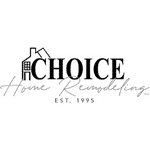 With 25+ years of industry experience, Choice Home Remodeling has come a long way from its humble beginning as a mere door and window company. The team is focused on renovating kitchens, bathrooms, living spaces, and exterior spaces. Be it building a new patio or refinishing a deck, or fixing your roof; there is nothing this team cannot accomplish. The firm is EPA lead-safe certified and is affiliated with NKBA, Lancaster Chamber, National Federation of Independent Business, and Building Industry Association. It is also a recipient of 4 Best of Houzz awards.
Choice Home Remodeling Reviews
Our house looks wonderful! Our neighbors stop me when I'm out walking and comment on how beautiful our house looks! Thanks to Art for some of his recommendations on the siding and trim! I love my "new" house!
Aston Black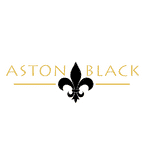 Aston Black is a fully licensed home remodeling company in Lancaster, PA. It has affiliations with Houzz and is A+ rated by Better Business Bureau. Aston Black has won 4 Best of Houzz Service Awards in 2016, 2017, 2018, and 2019.
Aston Black Reviews
The craftsmanship is excellent; the design is perfect, and the project came in on time and on budget with no last-minute surprises. We highly recommend Aston Black.
MBC Remodeling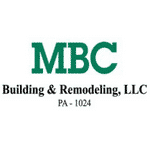 MBC Remodeling is a building and remodeling company in Millersville, PA. It provides a wide of services such as kitchen remodeling, bathroom remodeling, room additions, decking, basement remodeling, etc. The company serves the whole of Lancaster county and its nearby regions. 
MBC Remodeling is A+ rated by Better Business Bureau and has affiliations with the National Association of Home Builders, Millersville Business Association, Pennsylvania Link, and Building Industry Association of Lancaster County. Also, EPA has certified the company as a Lead safe. 
The company offers financing options as well for a smooth payment experience. Moreover, it is fully licensed, and certified.  MBC Remodeling won the Angie's List Super Service Award in 2013 and 2014 for their excellent services. . 
MBC Remodeling Reviews
Fantastic workmanship, excellent carpenters, positively professional!!  Recommend this company to anyone. From the initial visit for an estimate to the final nail placed in the project, MBCBuilders was clean, professional and courteous.  Always willing to answer questions or concerns…
Revolution Builders
Revolution Builders is a full-service general contracting company in Lancaster county. The company takes up projects for both commercial and residential sectors. It is located in Strasburg, PA. Revolutions builders provide services for general contracting, architectural drawings, rubber roofing, remodeling, custom new homes, etc. 
Revolution Builders Reviews
We had exterior siding repair, replacement, and painting done and had a fantastic experience with Jonathan and his entire team. Very professional, great quality work, well worth the investment.
Diamond Design Kitchen & Bath Gallery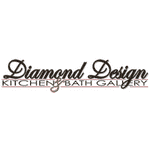 Diamond design kitchen & bath gallery is a design and cabinetry firm. It is located in Lancaster, Pennsylvania. The firm offers design services for kitchen, bathroom, and semi-custom cabinetry services.  Diamond Design Kitchen & Bath Gallery is a proud member of Houzz and NKBA.
Diamond Design Kitchen & Bath Gallery Reviews
I'm upgrading my kitchen. Just called them out of the Google. Dale was very helpful and they're pricing was well within my budget. I liked the products they were showing and did a very nice presentation. I'd suggest you check with them before you choose anyone else. They r great and have a very nice showroom. If I hadn't already upgraded my bathroom is b using them for that too