Home » Enliven Your Cooking Space with Small Kitchen Accent Wall Ideas
Enliven Your Cooking Space with Small Kitchen Accent Wall Ideas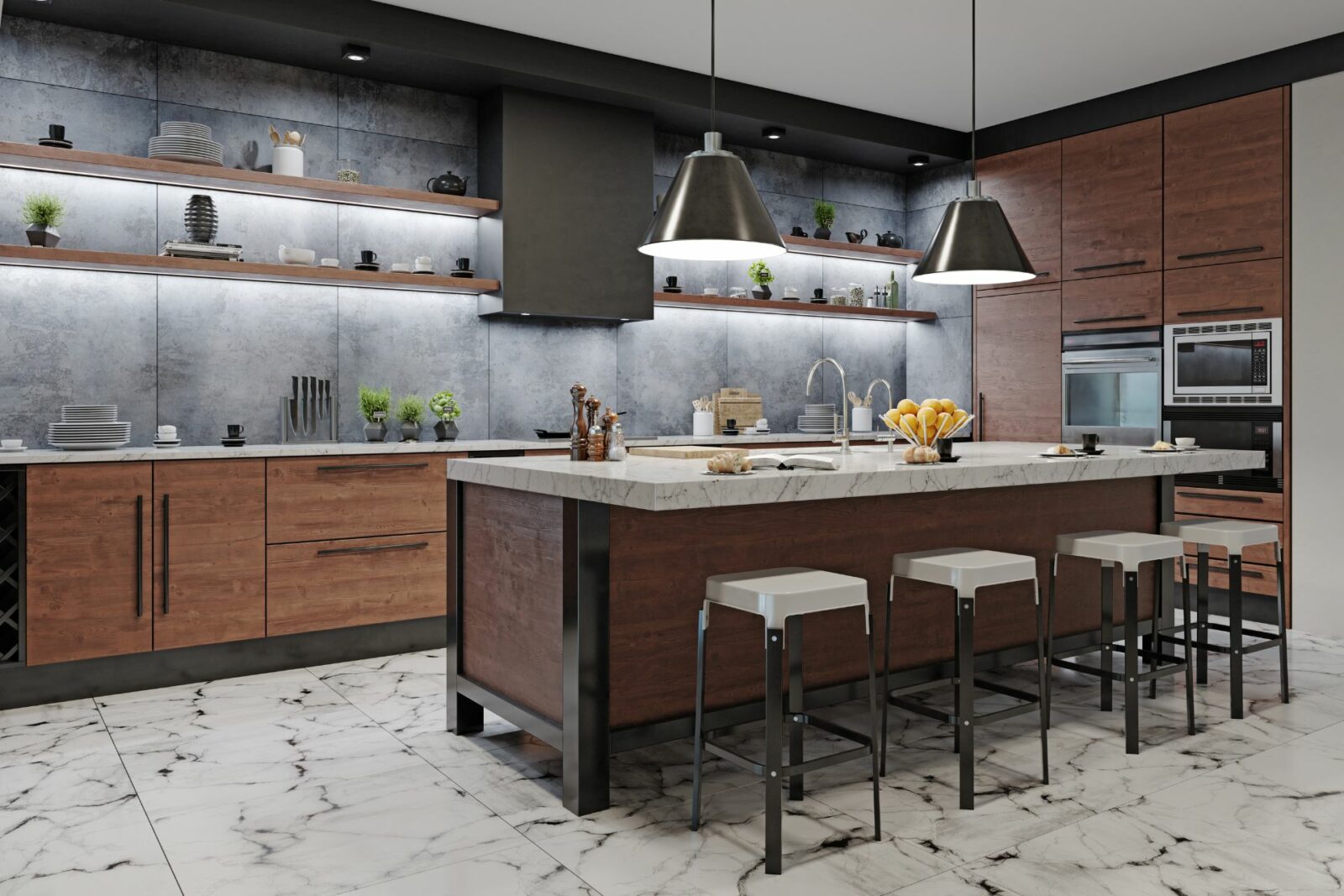 Do accent walls work in small kitchens? Yes, it does! Choose a prominent focal wall as your accent wall and add the design or color that you want. Consider your color scheme and theme when choosing an accent color. Accent walls are still a trendy way to update the look of a room. In this article, we will dive into small kitchen accent wall ideas that are both stunning and versatile.
Choosing the Right Color and Pattern
Evaluate your kitchen?s color scheme: Begin by analyzing the existing colors in your kitchen. Choose a shade that complements or contrasts with the cabinetry, countertops, and backsplash.
Reflect your style: Whether you prefer a minimalist, modern, rustic, or eclectic vibe, your accent wall should embody your personal style.
Experiment with patterns: Don?t be afraid to incorporate patterns, such as geometric shapes, stripes, or even floral prints. Patterns can create visual interest and make your accent wall stand out.
Creative Small Kitchen Accent Wall Ideas
Bold color: Paint your accent wall a stunning color like deep blue or vivid orange. This bold pick will grab attention and serve as a dramatic focal point.
Texture: Brick, wood, and stone veneers add depth and character to your kitchen. Depending on your aesthetic, these materials can be rustic, industrial, or homey.
Wallpaper: Stylish wallpaper may brighten a bland wall. Pick a pattern that matches your kitchen?s colors and decor. Choose peel-and-stick wallpaper for easy installation and removal.
Chalkboard paint: Turn a boring wall into a functional wall by using chalkboard paint! This fun idea allows you to write notes, shopping lists, or recipes. Just make sure to use non-toxic chalk!
Artwork or open shelving: Enhance your accent wall by hanging a collection of artwork or installing open shelves. Display your favorite dishes, decorative items, or plants to add personality and charm.
Tips for a Successful Accent Wall
Balance your accent wall: Don?t let it overpower the whole kitchen. Harmonize it with your existing decor.
Accent wall lighting: To accentuate the wall, use pendant, under-cabinet, or recessed lighting.
Don?t be afraid of change: If you?re unhappy with the result or want to try something else, update your accent wall. Since it?s a small area, modifications are cheap and easy.
Conclusion
Small kitchen accent wall ideas can refresh your home and showcase your personality. Your kitchen may stand out with a beautiful accent wall. To create a stunning accent wall that enhances your kitchen, experiment with different materials and techniques. Happy decorating!