Home » Small Bathroom Ceiling Ideas: Tips for Enhancing Your Space
Small Bathroom Ceiling Ideas: Tips for Enhancing Your Space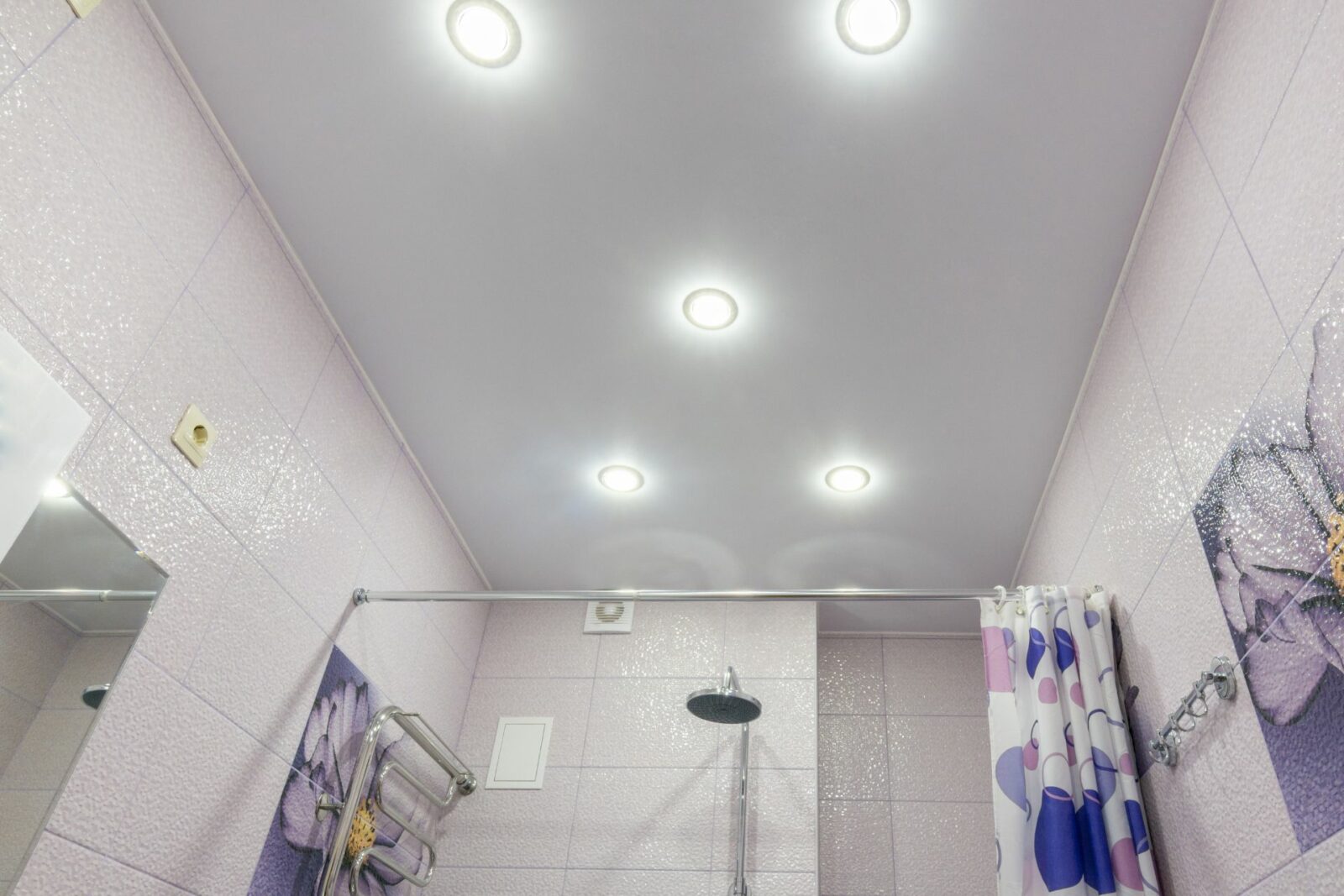 Decorating the ceiling of a small bathroom presents a unique set of challenges. A small bathroom may seem even larger and brighter with the help of some creative ceiling design ideas. Several ceiling designs for bathrooms are discussed here, along with advice on whether or not it's a good idea to paint the ceiling in a small bathroom and, if so, what color would work best.
Bathroom Ceiling Finishes
Your small bathroom's ceiling finish can make a big difference. Here are some options to consider:
Glossy: Reflected light gives a shiny ceiling the appearance of height. A  damp bathroom welcomes this coating's minimum upkeep.
Matte: Matte surfaces create a cozy ambiance in small bathrooms. It's also useful for textured walls because it doesn't reflect light.
Mettalic: A metallic bathroom finish is luxurious and elegant. This will make your ceiling surely stand out.
Beadboard: This traditional bathroom ceiling material adds charm and texture. This is a great option for adding nostalgia or cottage charm to your bathroom.
Bathroom Ceiling Painting
The question of whether or not to paint the ceiling is among the most frequently asked about small bathroom ceiling ideas.  Painting the ceiling is an affordable option and easily opens up a room. Here are some tips to remember:
Use light colors: White, cream, or pastel colors make a room appear larger and brighter.
Choose an accent color: Paint your bathroom ceiling a different color to provide visual interest.
Avoid dark colors: Dark ceilings may make a tiny bathroom appear even smaller.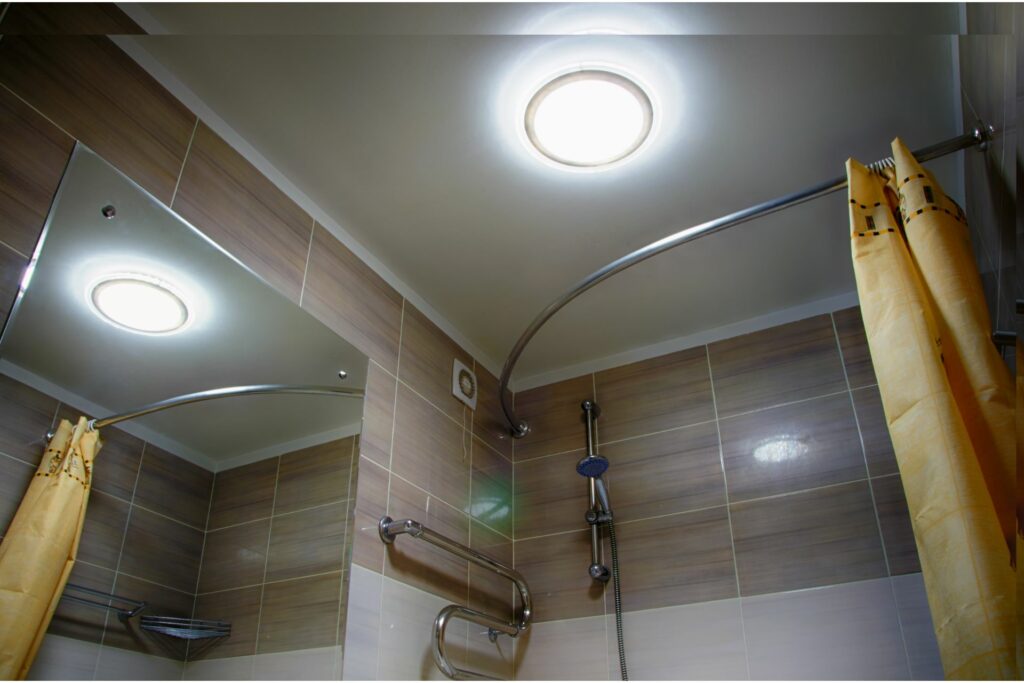 Small Bathroom Ceiling Ideas
Now that we've covered some of the basics, here are some small bathroom ceiling ideas to consider:
Install a skylight: Skylights may brighten small, windowless bathrooms. This helps bring in light and airiness.
Add a pop of color: Paint the ceiling a contrasting color to add color to your bathroom. This could liven up the room without cluttering it.
Use wallpaper: Wallpaper the bathroom ceiling for texture and pattern. Add a shiny sheen or subtle design to stand out.
Install recessed lighting: Recessed lighting maximizes bathroom ceiling space. It also helps to have a sleek, contemporary appearance.
Make a statement with tiles: Tile the ceiling for a unique look. Mosaic or patterned tiles add flair.
Paint a design: Painting a design or mural on your bathroom ceiling makes it more unique and will feel more like yours. 
Conclusion
Small bathroom ceiling designs can dramatically transform your space. To make your small bathroom appear bigger and brighter, consider the finish, color, and design options. A little creativity and planning can make your small bathroom stunning and practical.