Home » Rug Sizes: Guide and How to Pick the Right Size
Rug Sizes: Guide and How to Pick the Right Size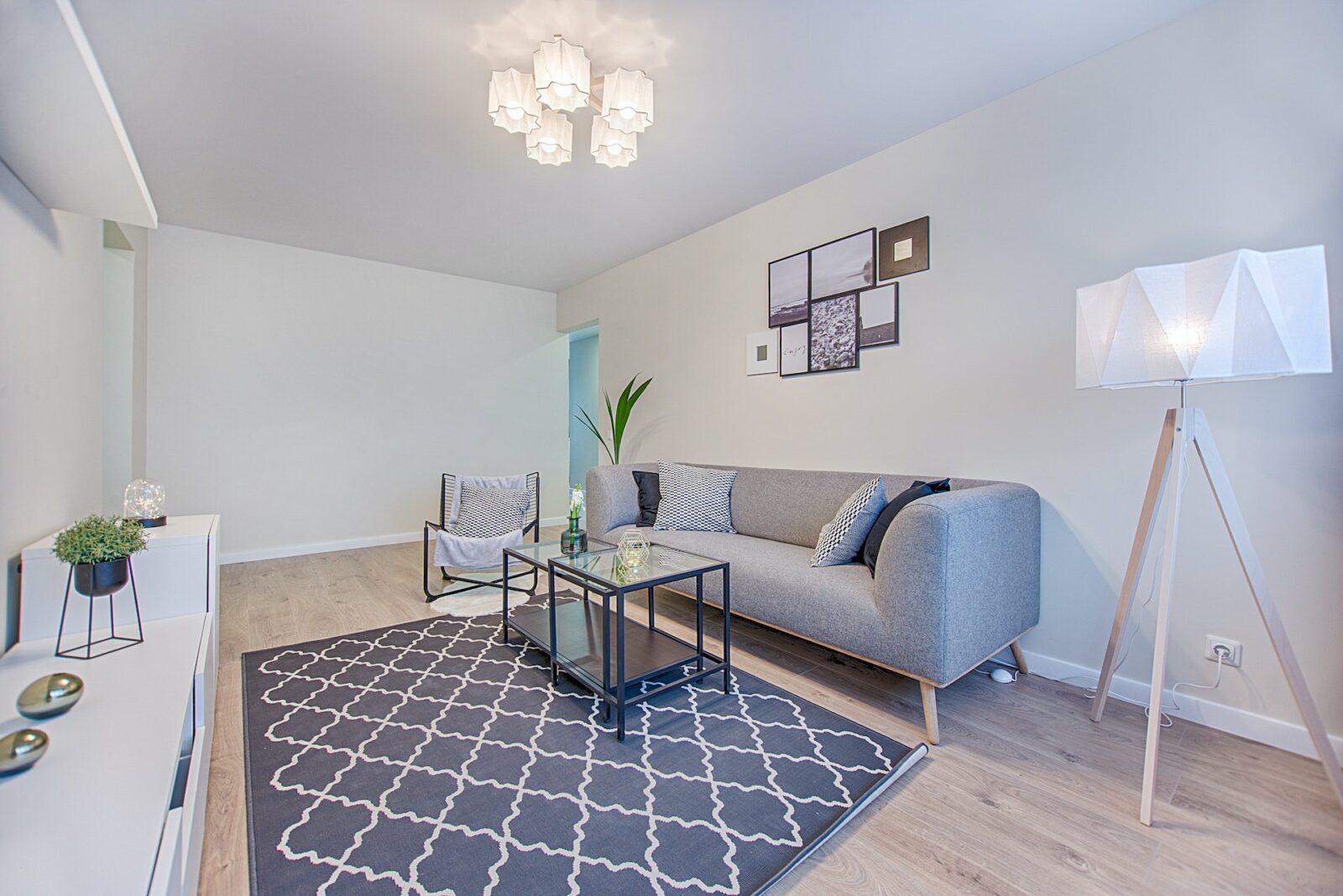 You may not realize it, but rugs and rug sizes dictate the entire look of a room. 
A carpet can frame and define a dining room from a living room without walls. Large area rug sizes can be the difference between a living room that looks united from the entertainment console to the couch. Even a small rug can make a pleasant difference in transitioning from one room to the next. 
It's not just the rug but the rug's size that impacts the aesthetic of a space. Going deeper into how much of a difference the size of a rug can make, here's a guide to standard rug sizes. Along with knowing the different rug sizes you can select, let this article inspire you to liven up your home with a mixture of rugs. 
Rug Size Guide
Large Rugs
Rugs that measure 8'x10′ or 9'x12 or more are considered large. You can even find large rugs measuring up to 20'x20′. 
Large rugs are a thing of beauty. They act as a frame for furniture and act as a focal point. Their sweeping size is ideal for areas like the living room, dining room, and master bedrooms. 
If you're looking for rug size for king bed or rug size for queen bed, area rug sizes that are large are your best option. Here are some ideas about where large rugs work well. 
What Size Rug for Living Room is the Best?
A large rug is the perfect defining piece to separate your living room from, let's say, the entryway or the kitchen. It works exceptionally well to create a defined living room area with an open floor plan. You can specify an entire living room by placing the couch, entertainment center, console, and coffee table on top of a large rug. 
Bedroom Rug Size
What better way to step into your bed's sleep sanctuary than through a cozy rug? Depending on your bedroom rug size, you can place your bed entirely or partially on top of the carpet. 
Generally, a 9×12 rug size for king bed and an 8×10 rug size for queen bed works the best. 
Dining Room Rug Size
Large rugs go great in the dining room. It creates an island for your table to sit on top. A large rug, depending on the size of your table, is best measured out to still contain your dining table and chairs, even when they're pulled out.
Medium Rugs
Medium rugs measure out to 5'x8′ or 6'x9′. This in-between size is fantastic to have in large and small households alike. Medium carpets in a large home can highlight smaller areas like a reading nook or breakfast nook. In smaller living spaces such as apartments, medium size rugs work the same way large-size rugs would. 
Here are some spaces in a home where medium rugs shine:
Using a rug in the foyer naturally works with the movement of the space as people go in and out. A medium sized rug highlights that natural foot path. Whether as a standalone piece or paired with an entry table, a rug adds warmth everytime you come home. 
A medium rug underneath a living room coffee table works just as well as a large area rug. But unlike a large area rug that holds in all the living room pieces, a medium rug creates a center focal point. Between the rug and a coffee table, it's enough to pull in and create a defined point for your living room. 
Like in a foyer, a medium rug running through a walk-in closet compliments the natural movement path. A medium carpet acts as both divider and a connection between closet walls. Using a rug in a walk-in closet is the perfect transition piece as you walk in and out.  
Small Rugs
Small rugs measure out to 4'x6′ and below. They may be small, but small rugs leave plenty of room to get creative. Scatter small rugs throughout your home to create strategically placed patches to highlight specific areas. The beauty about small rugs is you can use many of them to create a unique look. 
Here are some ways to use multiple small rugs. 
At The Foot And Sides Of The Bed
You don't need a large rug to make your bedroom cozy. You can use multiple small rugs instead to line your bed. Place a small rug at the foot of the bed and/or on both sides of the bed to give you something warm to step onto every time you get up. 
Placing small rugs at the foot of the bed works both for a master bedroom set up and a double bedroom set up. For a room with two beds, placing small rugs at the foot of each bed and in between the beds create unity in the room yet distinction between each sleeping space. 
In A Child's Reading Corner
Add to the whimsy and color of a child's reading nook with one or multiple small rugs. The combination of a kids bookshelf, floor pillows and a small rug to tie the space together, you create the perfect little reading corner. 
Measuring Rugs
If you're wondering what size rug for living room, bedroom rug size, or even dining room rug size, you can refer to a seller's rug size chart. The chart should cover the standard sizes and dimensions of rugs previously discussed. This gives you both a visual and spatial reference to what kind of rug would work well with your room. 
If you want to test out the feel and dimension of a rug, get the size and lay out a perimeter of that size with tape. This lets you play around with the rugs positioning alongside what furniture will go on top of it before buying the rug. 
Rugs are like pieces of art that go on your floor instead of the wall. Having the right rug expresses your own personal style while serving comfort and definition in a room. Mix and match sizes, styles, and even layer on rugs to create your own cozy and custom aesthetic.