Home » How to Design a Room in 10 Easy Steps
How to Design a Room in 10 Easy Steps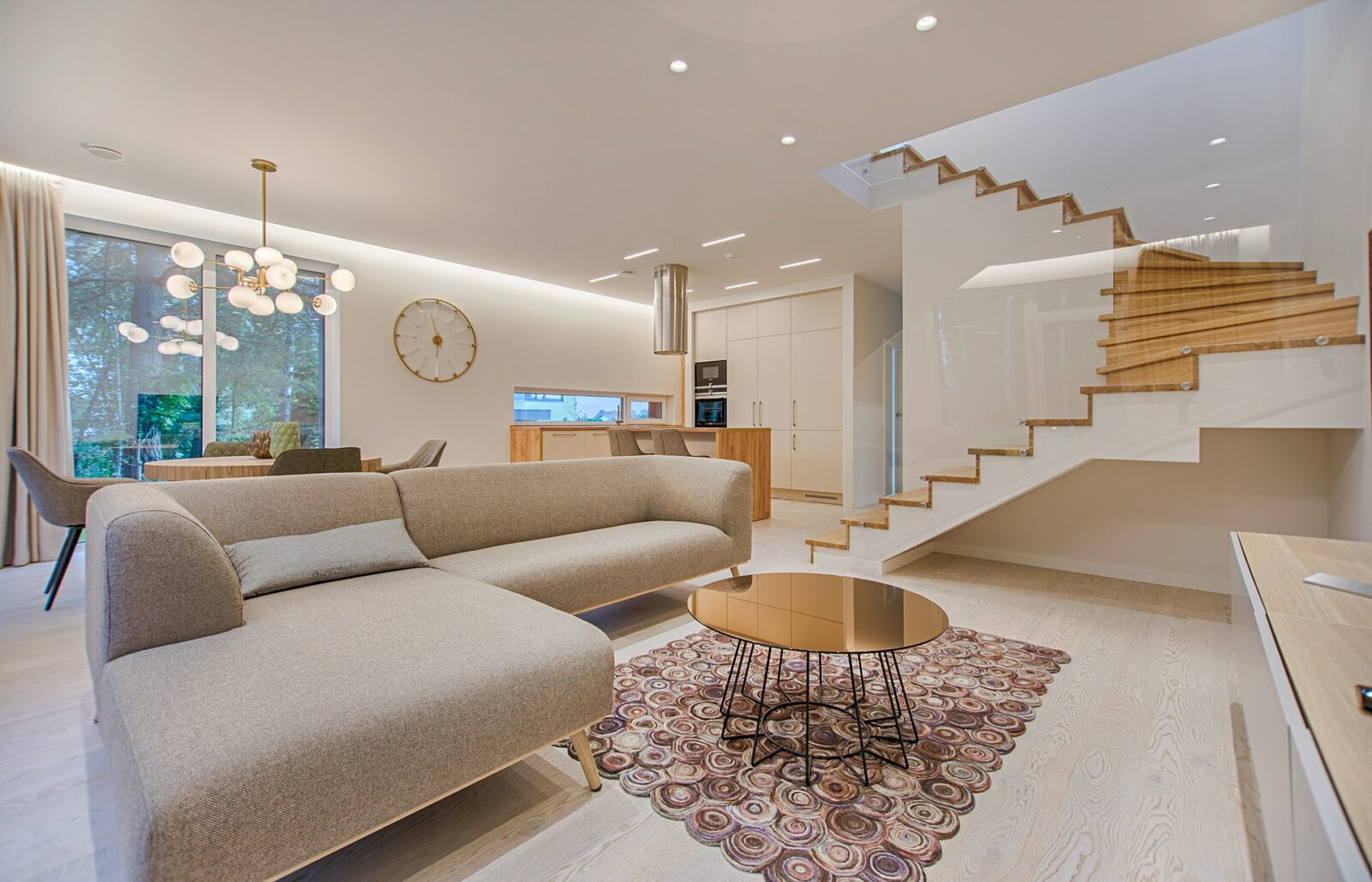 We designed a room in just 10 easy steps. If we can do it, so can you! Here are the 10 steps we followed meticulously for the perfect room design.
Designing a room can be as intimidating a project as it is exciting.
One of the strongest cues is to determine the purpose of your room. For instance, if we're looking at a living room, it's a space where you'd entertain guests, play games with your kids, maybe even eat snacks while watching TV, and so on. Based on these cues, you can visualize what your space should look like and what kind of accessories and furniture it would require. 
With the intent of making your life easier, we are bringing you an easy guideline that should help make the process of home decor seamless. Let's get started then! 
10 Steps for the Perfect Room Design
Create a Plan
The first step to design a room is to plan out your space. You can pick an open plan layout from online home design tools and various software available on the internet. Having an open layout can help you single out any negative space and utilize the other areas effectively. You may start by sketching your ideas on paper such as where you'd like to place your furniture or at what angles you'd place different accessories. Remember to take a measurement of the room so that you can maximize the functionality of your space as well as decide on the size of the furniture.
Take Suggestions and Inspirations
Designing a room doesn't have to be a one-person job. You can always hire a contractor or a friend or family member who has had prior experience. Scour Pinterest and such other websites along with interior design magazines, books, social media, etc. to get inspiration. You may even consider visiting a home decor center to get a fair idea of how you want your space to look. Lastly, since it's a home space, do not forget to take input from your spouse, partner, and kids. 
Select the Finish
When we think of interior design, it leans more towards a makeover than a complete renovation. A makeover could mean anything from refinishing the floor to painting the walls to installing cabinetry and vanities. Whatever you choose to do, you'd ideally go for something that reflects your personality. It's good to select a finish that suits your taste in the initial stage. If you wait till the last moment, it might not be feasible as you'd have already filled your room with the necessary amenities. 
Determine Color Palette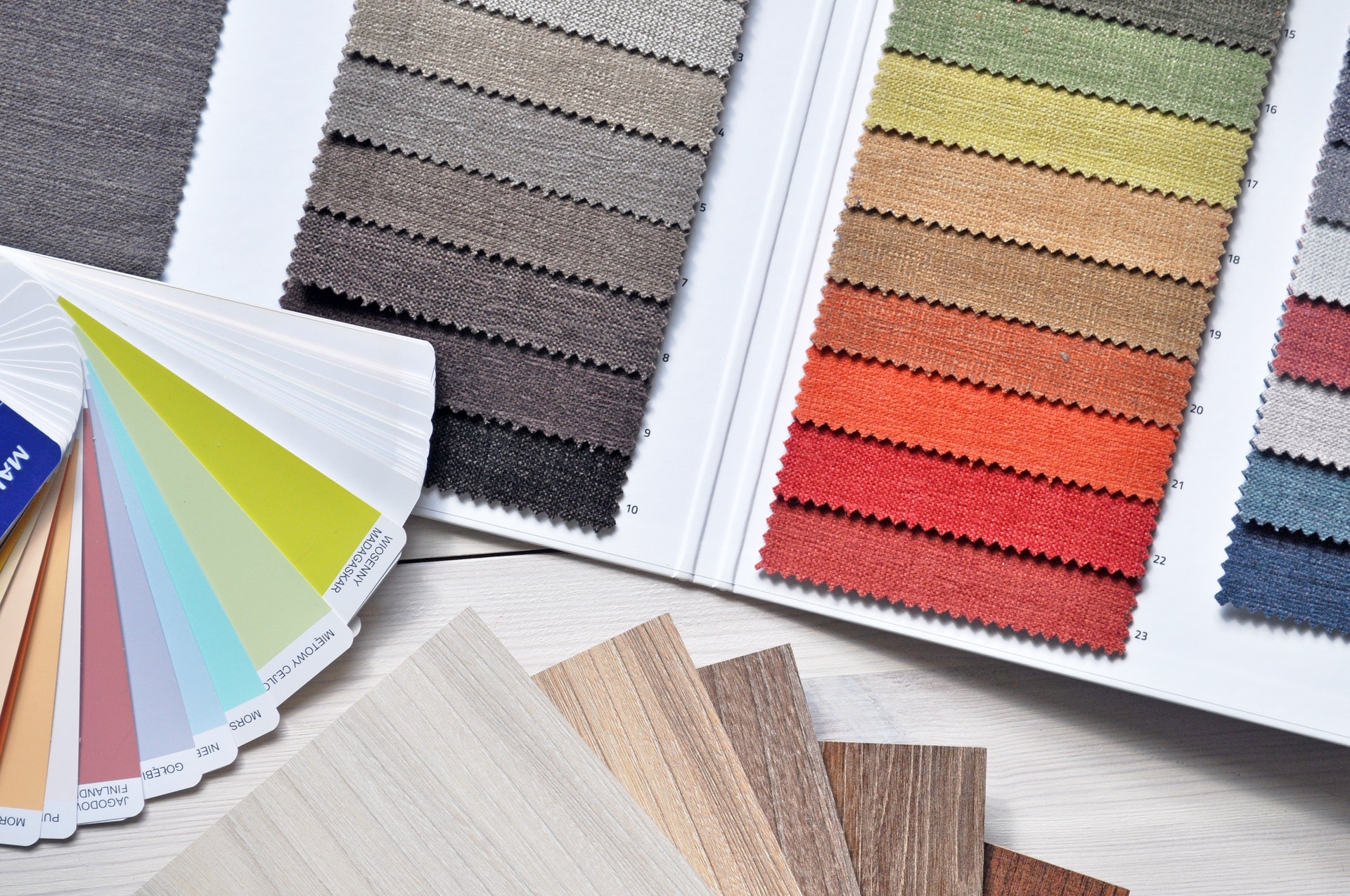 A natural progression after selecting the finish would be to decide on a matching color palette for the room. If you want to shift from a bright-looking room, you can go for neutral shades such as sandy beige, navy blue, olive green, or other colors with warm undertones. Some people also prefer an all-white look, where you can mix and match beige, pearl, cream, ivory, and other shades of white. Deciding the palette early on can help you maintain a cohesive pattern. 
Declutter
One of the key aspects of home decor is to prioritize your essentials. To keep the process simple, it's important that you clear up the space by removing anything that is unnecessary. It could be anything from an armchair to a couch to a wall hanging. Decluttering your space would make room for the things that matter and items that you adore. 
Focus on Anchor Pieces 
There are different anchor pieces that capture the essence of different rooms. For instance, the anchor piece for a living room is the sofa whereas the highlight in a bedroom is the bed. As per the room you want to design, you need to lay emphasis on the main furniture. Ideally, you would have finalized the placement of the anchor piece while planning the layout or at least visualized it. 
According to the layout, you will have to decide the size of the furniture. While purchasing the anchor piece, consider the quality and durability as much as you'd focus on the look. Another important factor is the budget. Consult stylists and visit stores to figure out a piece that perfectly fits your bill.
Invest in Lighting
While it's nice to have a warm lampshade in your bedroom or an elegant pendant over your kitchen island, you should not forget about natural lighting. Add in ample options and outlets for natural light to pour in throughout the day. Depending on the room you're designing, you can select your choice of lighting, whether it's recessed lighting for the kitchen or a warm sconce for the study or living room. Whatever light you install, make sure it illuminates all corners of your room to avoid shadows thereby producing a cozy effect.  
Add Personal Touch
Since the room design is going to be a DIY project, you should consider adding your unique touch to the decor. It could be a subtle work of art or something personal. A lot of people like to showcase their personality through the wall paper they use. Those with a vibrant, bubbly persona can go for a floral backdrop or maybe an upholstered armchair in a lively shade or design. Similarly, there are many who would prefer a minimalist look. It's always nice to have a space where you feel comfortable and yourself. 
Accessorize
Once you have placed all the essentials in their assigned spots, you might want to take a step back and observe. If you like it minimal, you may leave the pieces as they are. But it doesn't hurt to throw in just a handful of accessories to bring the space to life. Say, a potted plant or scented candles or ornate mirrors or even a rug. Souvenirs are a great option for a personal space like the bedroom where you like to preserve items with an intimate memory. 
Keep the Look Consistent 
Last but not the least, make sure that the new room that you designed does not completely stand apart from the rest of your home. For instance, if the overall vibe of your home is cozy, complemented by subtle wall paints or minimal furniture and accessories, it won't look nice to have one room that has a gaudy appearance. Try to maintain consistency in terms of the color palette or the flooring along with the vanities. The trick is to not go overboard with your plans. Remember, the excess of anything is not a good idea. 
The Bottom Line
As we discussed above, decorating your home or a room is not a Herculean task. You just need to set your priorities right and take it one step at a time. If you have the idea in mind, start by sketching it out and then gradually turning it into a reality. We have enlisted 10 tips for home decor that we hope will come in handy when the time is right. However, if you feel like customizing your home in any other way, you're most welcome to do so. At the end of the day, your home is your sanctuary and the space you design should make you feel at home. Happy designing!