Home » Powder Room Remodel Ideas
Powder Room Remodel Ideas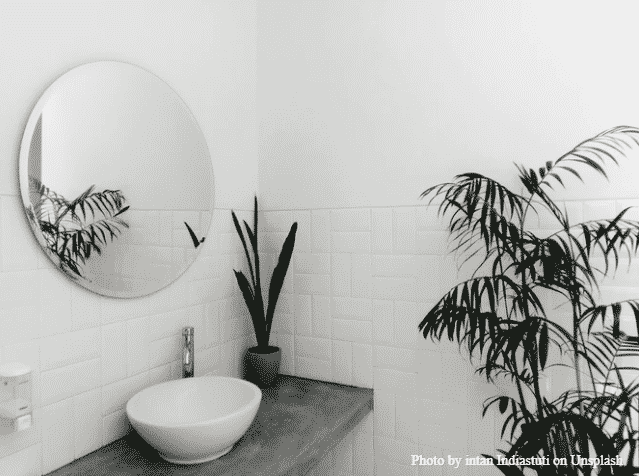 Bathrooms remodel involves a lot of detail and precision. You'll want certain things to line up, like the center of your sink to your faucet, and the rest follow the same process. 
Therefore, you need a lot of pre-planning and math, but you don't use the powder room for morning bustle, face shaving, and make-up application. You don't have to follow the rules! 
Usually, the powder room is tiny, so you won't have to invest in tons of materials to make it work. Because of its size, you can also play with design rules such as bold color or pattern for your bathroom. Let's break some rules and look at a few powder room remodel ideas for your home improvement.
Towels for Everyone
Each powder room or bathroom should have some towels. You can uniquely fold them or roll them for easy access. 
One thing you don't want to do is have one towel for everyone. It is an unhygienic as well as displeasing practice. 
You can have at least four on the countertop and stack the rest under the sink or in the cabinets. Towels are one of the essential items in a powder room. Moving on, you can utilize the space by adding a hand wash and hand cream for your guests.
Avoid Overcrowding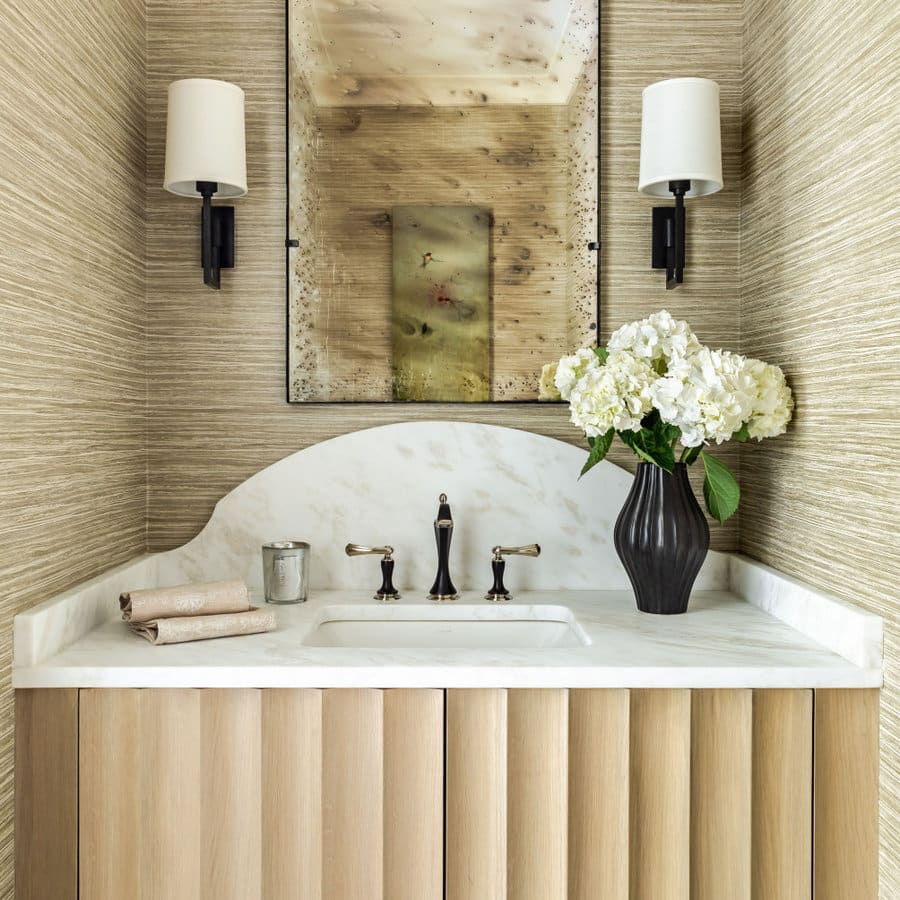 You must understand you don't want to overcrowd the room. When it comes to the counter space as well as the shelves, don't overdo it. Avoid adding too many things to make it look cluttered because you want your guests to have room to put their things. 
Try installing super saver shelves for storage and aesthetic needs. You can add scented-candles or frames to those shelves to add your style. 
Install Ample Shelves
Shelves are a great way to add not only decor but also storage items. You will not have a lot of space in a half bathroom, so you can try installing these shelves for a seamless yet practical look. 
The first is the floating or bracket shelves. These shelves attach directly to the wall. You can add one or two, depending on space and storage needs you have. 
Generally, these shelves are above the toilet. If you have a bit of room, you can mount your brackets on the sidewall. 
Another way to add storage is by installing glass door shelves on the side of your toilet. You can anchor them to the wall, so they are nice and steady. 
Add Conversation Pieces
You can implement a few conversation pieces. These pieces are conversation starters that are rare and intriguing in some way. Furthermore, when your guests return to the table, it'll start a new discussion about what that item signifies. 
Make it Warm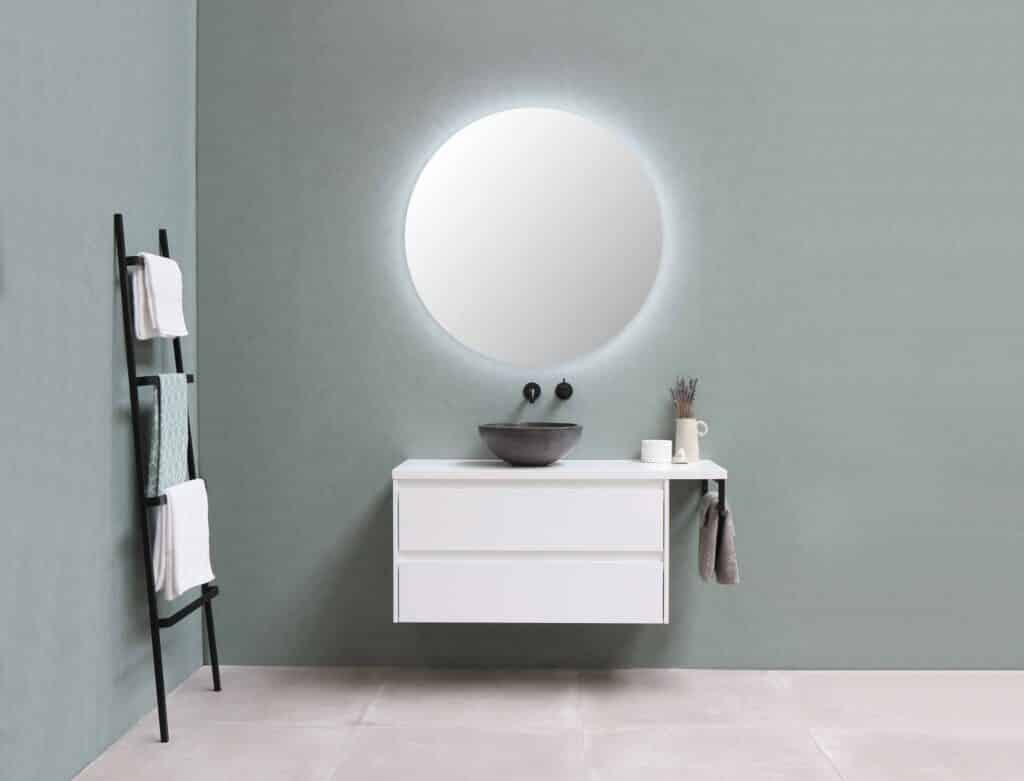 Most of the powder rooms are sterile with an odd poster. You will have to create an atmosphere that is comforting, clean, and peaceful. You can add picture frames or a personal touch to this room. 
Alternatively, replace your faucets with metal finishes for an elegant look. Invite art in your little way into the powder room. You can also add beautiful books, art or short stories, even gossip magazines.
Add Scents 
Add scented-candles or reed diffusers to add vibrancy and pop of color. You want your bathroom smelling fresh every time guests walk in. 
Also, if you want something with lights and scents and is easy to manage, reed diffusers are your best choice. You can also choose potpourri or wax warmers. 
Further, you have to be careful when adding scents to your powder room. Remember, your powder room is small; you don't want to overwhelm your guests with a powerful smell. Pick a light, subtle scent, and will not hit you in the face when you walk into the room. 
Plant Faux or Fresh Plants
Most of the time, the guest bathroom doesn't have a window or ventilation, so placing fresh plants can be a problem. But if your bathroom does have a window, you can. 
On the contrary, faux plants are the way to go. Fake plants will add a splash of color and texture to the room. 
You can pick green ones or neutral ones with white flowers, or even pick something with a bit more color. They also work well to create vignettes. 
A vignette is a small group of items that will form a focal point for the room. Moreover, you can use them to decorate your shelves. 
Go Off-Center
You can lose the streamlined look and opt for an off-center design. It's an edgy way to showcase your fixtures and accessories. 
You can place your pendant light fixtures adjacent to your off-centered sink. You can add wallpaper on one side and add a wall-mounted towel holder onto the other for an asymmetrical feel. Overall, these powder room remodel ideas will take your room from boring to contemporary and relaxing. 
Dark Colors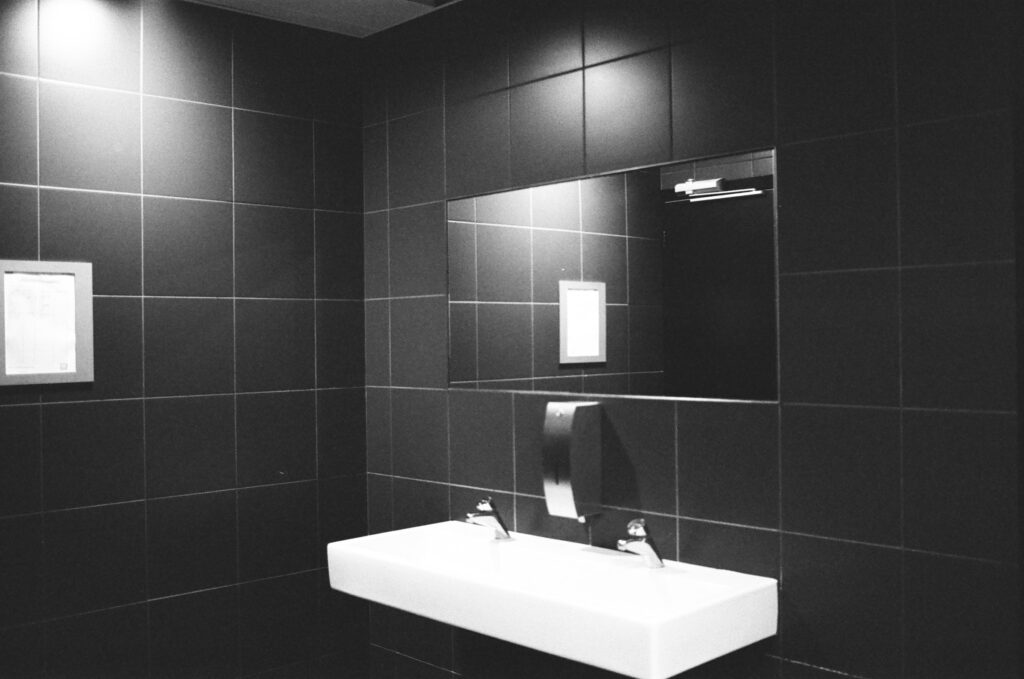 With such a small room, you might worry about using bold print on the walls. Worry no more. A bold wallpaper or paint color is what the bathroom requires. 
It's your opportunity to show off your personality, whether it's with eye-catchy floral prints or bold subway tiles. Pick your favorite color and go for it, even if it's dark and mysterious. Remember, this room isn't for your everyday grooming. 
Quirky Additions
Sometimes it can be hard to take the leap and do something that's outside the box. Powder rooms are ideal for breaking the rules, playing with color, and being quirky. 
How about a gallery-like design or bold subway tiles with your favorite pop culture frames? Here, you can create one-of-a-kind powder room remodel ideas from being quirky and creative. Moving on, you won't have to wonder why your guests are taking their time in your powder room. 
Add Small Decor Or Signs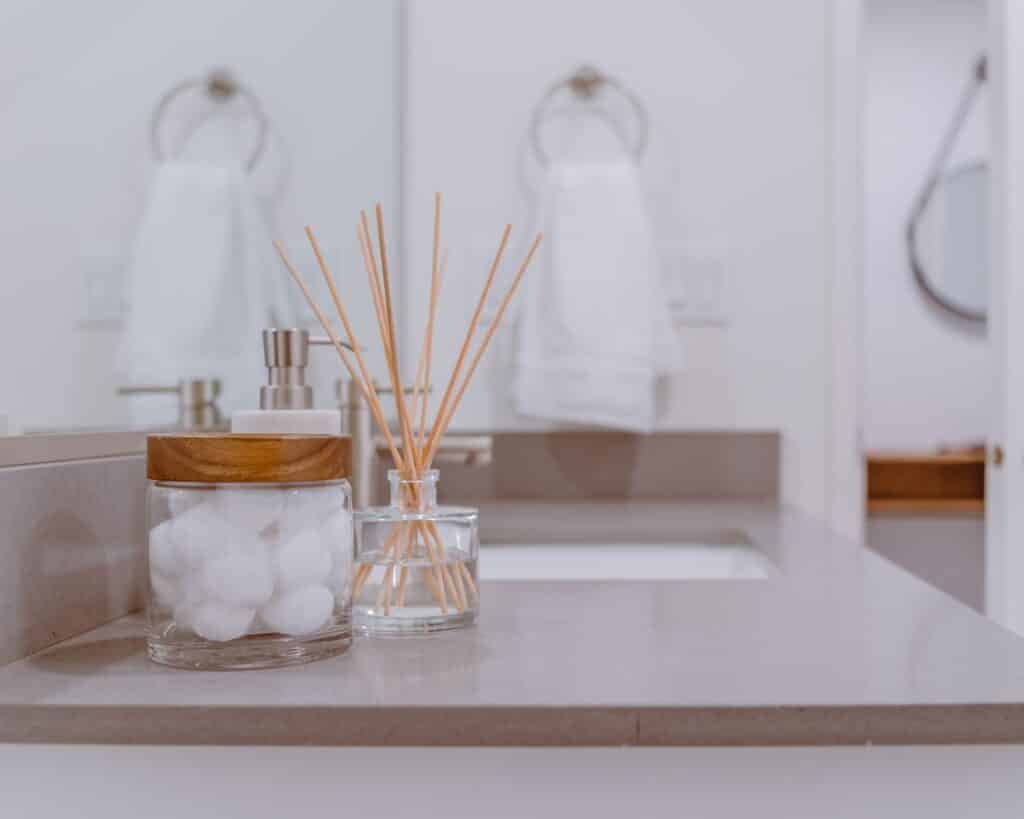 Small signs or vintage signage is a versatile addition to any room. You can pick it from any flea market, and it doesn't cost much. 
You can opt for a few styles and move them around from time to time for a brand-new, fresh look. It looks fantastic with plants on shelves, doors, etc. Apply these powder room remodel ideas to your space and transform your favorite room.