Home » 6 Master Bathroom Remodel Mistakes That Will Wreck Your Project
6 Master Bathroom Remodel Mistakes That Will Wreck Your Project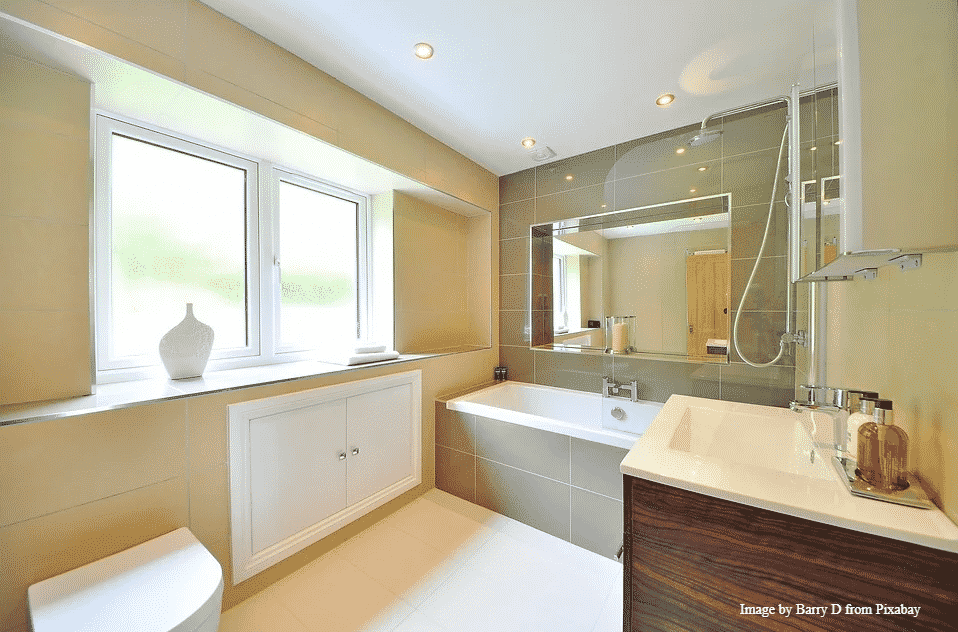 Whether you are replacing a shower or remodeling the whole space, a master bathroom remodel can be an expensive project. On top of that, there are many master bathroom remodel mistakes that a homeowner can potentially make along the way.
Read on to find some of the prominent bathroom remodel mistakes that many other people make and prepare yourself to not make those. This will save you a lot of time, energy & even money.


#1 Treating Your Bathroom like Every Other Room
We all know that a bathroom is very different from the bedroom, basement, or any other room in your house. Surprisingly, many people tend to forget this fact during the bathroom renovation process.
Homeowners try to alter the bathroom layout as though they were moving furniture in the living room. Some people make significant changes in the positioning of the sink, toilet seat, and other important fixtures for just the sake of having a different layout. It is one of the most common master bathroom remodel mistakes we see & it wastes a lot of money on fixing things that aren't broken to begin with. Plumbing is expensive, and relocating it can add a few thousands to your bill.
We are not saying you should never change the layout — the question you should ask yourself is if you are actually doing it for the right reason. It makes sense to make changes if your current bathroom is cramped or the workflow around it doesn't make sense. You can consult an experienced bathroom remodeling company near you to best advise you on the perfect layout for your requirements. Things like these vary from bathroom to bathroom, and this is the most opportune moment for you to make full use of your remodeler's design consultation. 
#2 Not Having a Budget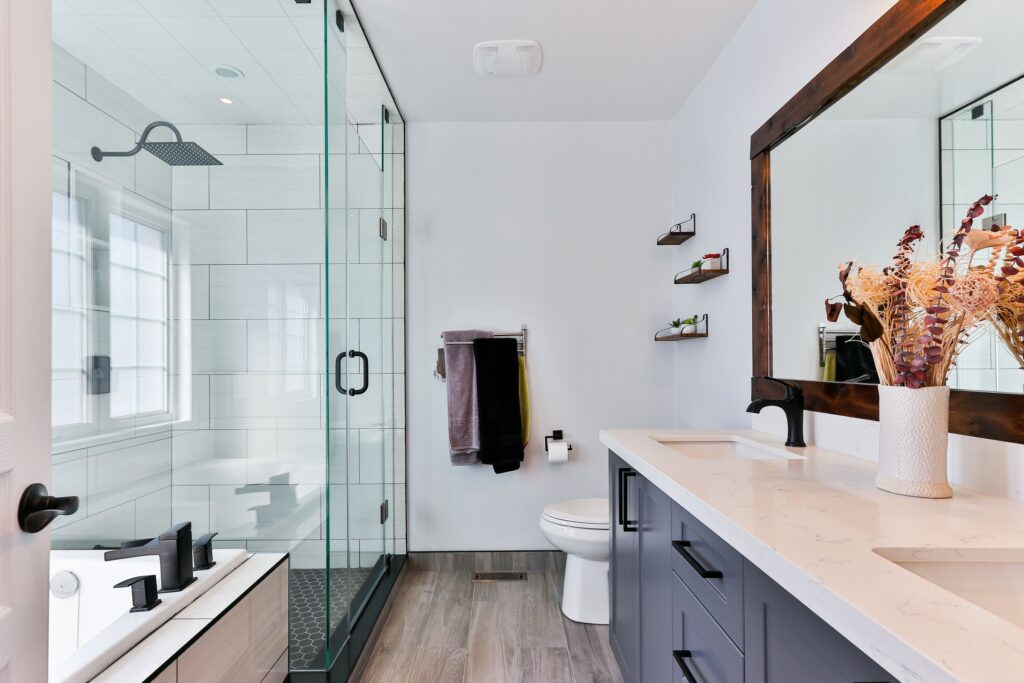 Your budget plays a vital role in the bathroom remodeling process. Experts claim that remodeling a bathroom can cost you around $16,634 on average. In the case of a master bathroom, this cost will almost certainly be higher.
Hence, you should always try to plan a higher budget instead of a lower one. Remember that there could also be unexpected expenses during the process that you will have to cover.
Settling for lower quality materials to save money is among the common master bathroom remodel mistakes made by homeowners as well. In the long run, such things will do more harm than good.
Instead, you should realize that bathroom remodels are relatively economical and give you excellent returns on your investment. When you consider the way they enhance your home's resale value, this automatically becomes clearer.


#3 Choosing Design Over Functionality
Apart from figuring out the exact measurements, you should give utmost importance to the functionality of your bathroom. After all, it is one of the most used spaces in your house. Think about whether the bathroom design you are going for will efficiently serve all your family members' needs. 
For instance, will an elderly member of your family benefit if you invest in a senior-friendly bathroom feature like bars they can hold on to as they bathe? Things that directly facilitate your experience of using the bathroom should be prioritized over fancy designs. Unfortunately, many people choose to give priority to trendy additions rather than actually useful ones.
It is among the most unfortunate master bathroom remodel mistakes we have seen. You should rank your priorities aptly beforehand. If anything is hindering the functionality of your bathroom, then you must avoid it at all costs, no matter how trendy it is.
For instance, if a new variety of tiles makes your bathroom floor slippery, you must never get it installed. Potentially deadly accidents are simply not worth the risk.

#4 Forgetting About Ventilation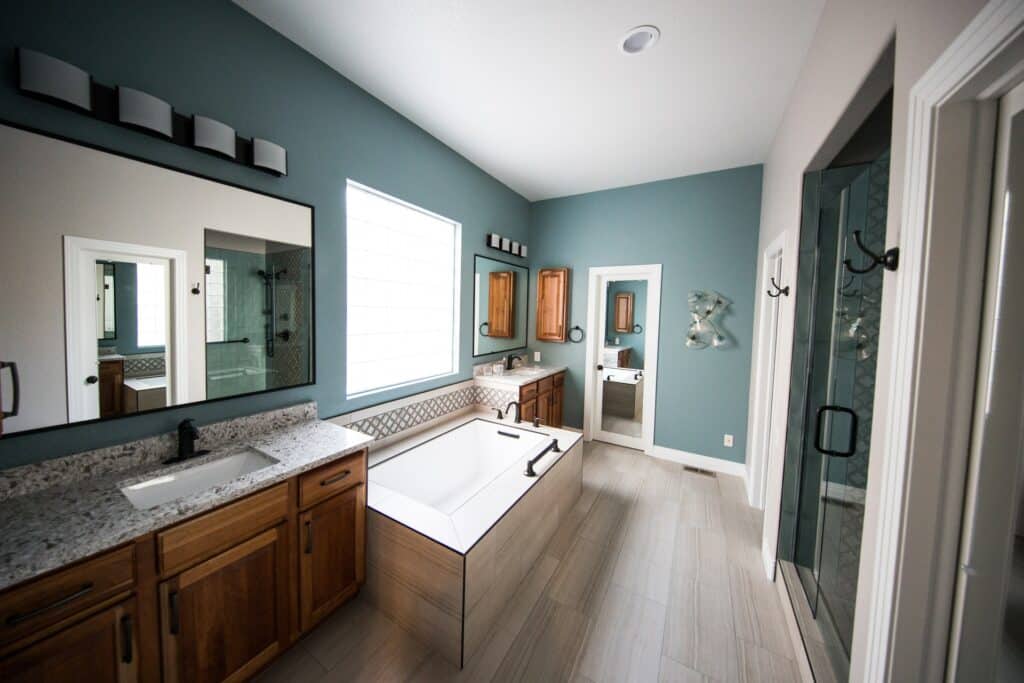 Your bathroom needs proper ventilation in order to function properly. Apart from allowing fresh air into your space, it also hinders the growth of mold and fungi in the bathroom.
Too much moisture and the growth of mold can severely damage your bathroom's flooring and wall. If your family members inhale the spores of these fungi, they can get seriously ill.
Therefore, you must absolutely not take any risk in this regard. Get a good bathroom fan installed, and regularly keep using and maintaining it.


#5 Not Choosing a Reliable Contractor
Master bathroom remodeling is a complicated process. A DIY approach is simply not practical for a project of this scale. Thus, it is in your best interest to hire the services of a full-time remodeling contractor for this purpose.
There are full-service remodeling companies that have skilled project managers & designers that will take care of the entire process for you. Apart from that, they also have crews that take care of intricate plumbing & HVAC tasks. They will be able to serve your needs aptly. 
See Also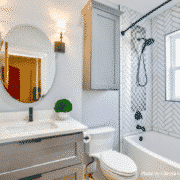 Even better, full-time contractors take responsibility for all extra costs from the beginning. Consequently, you do not have to worry about covering everything yourself.
Remember, though, that you must only work with licensed contractors. Hiring an unlicensed contractor can be a risky business.


#6 Focusing Solely on Bathroom Trends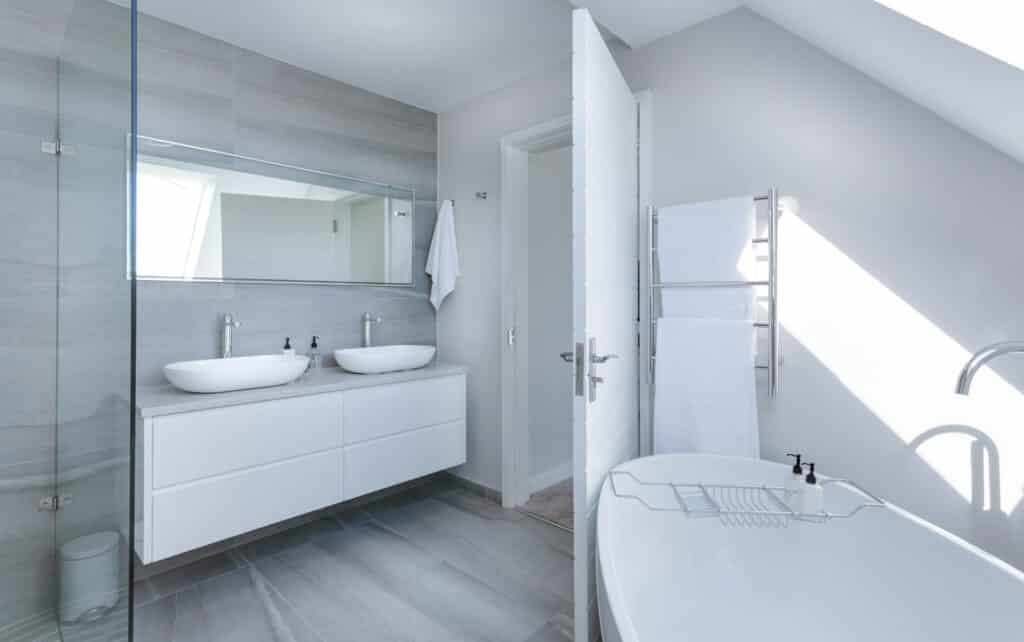 Finally, excessive focus on bathroom trends is of the biggest master bathroom remodel mistakes made by people. Not just homeowners, but even experienced designers tend to make this blunder. Yes, it is quite tempting to make every element of your bathroom as fashionable as possible.
But therein lies the problem – fashion trends change every day. Whatever is "in" today is likely to get outdated tomorrow. As a result, your bathroom will get dated fast, and the hard-earned money you put into this effort will go waste.
Instead, you should try to keep the elements of your bathroom neutral. That is an evergreen trend that is unlikely to ever go out of style. You can then incorporate your own style using accessories like bath mats, towels, and mirrors.
If you want, you can add a nice removable wallpaper for the walls as well. Similarly, make sure you choose a timeless material for your bathroom tile. In this way, you can play it safe and avoid the risk of ending up with an outdated bathroom trend in the near future.