Home » How Much Does A Small Bathroom Remodel Cost? Experts Reveal!
How Much Does A Small Bathroom Remodel Cost? Experts Reveal!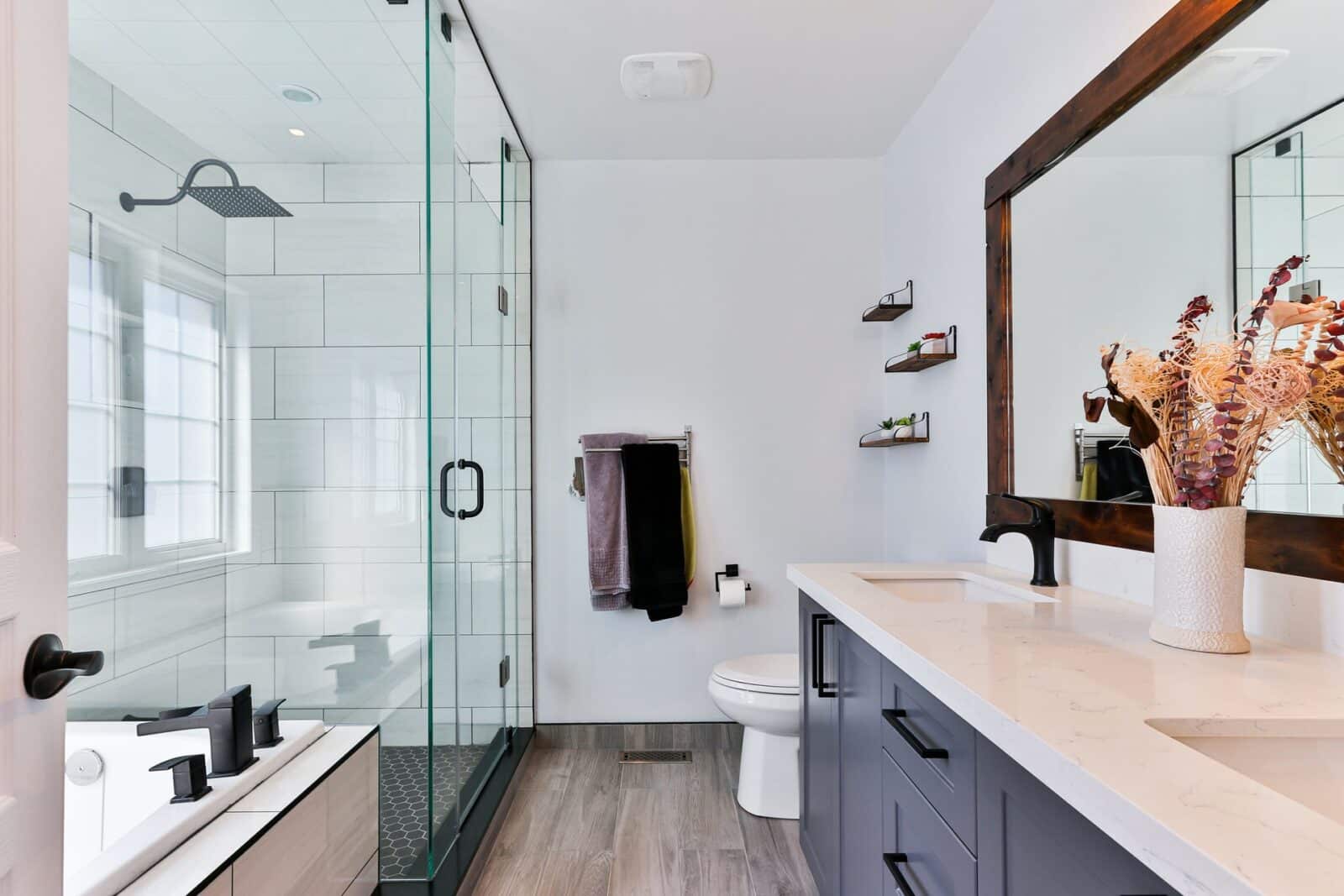 In the US, the 5×7 or 10×10 dimension is a standard layout for bathrooms. If your bathroom is among them, you might wonder how you can restructure and remodel the space to be roomy, functional, and appealing to use. Besides, you want to amp up the resale value too.
While it does add value to your home, you need to think about the total small bathroom remodel cost and all the factors that affect the cost of remodeling your bathroom.
Small Bathroom Remodel: How Much Will it Cost?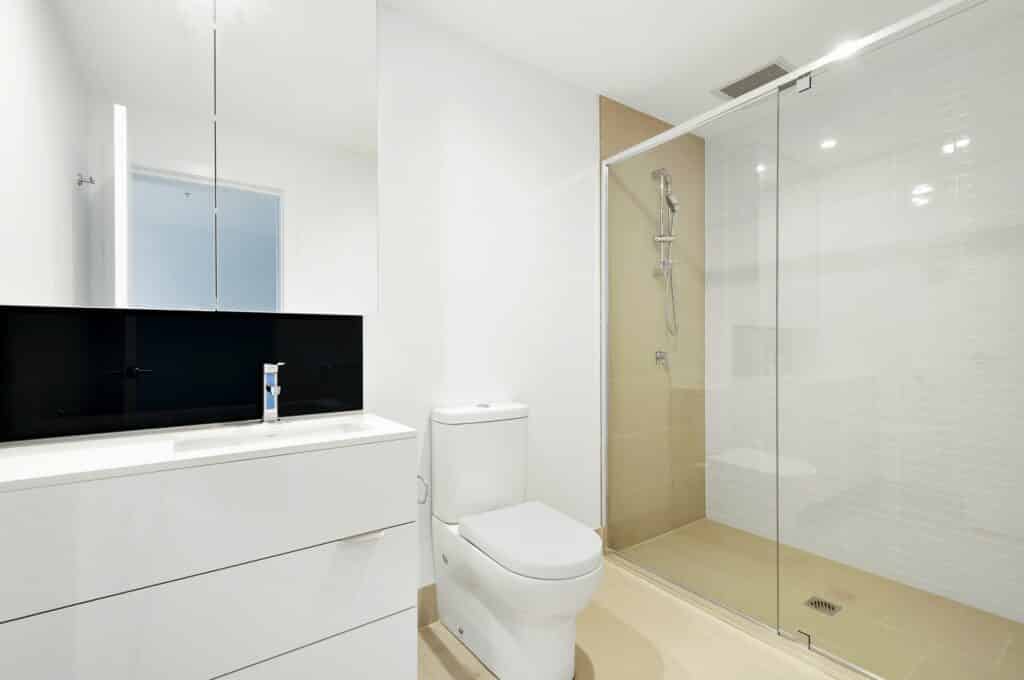 According to HomeAdvisor, the national average cost of remodeling a small bathroom is $6,500; you can do it for less, but if you don't keep track of your budget, it can cost you way more.
Remember, labor expenses are roughly equal everywhere. But the tools and supplies are where the cost estimate can get out of hand.
Here's a firsthand breakdown of a small bathroom remodel cost:
5×7 Bathroom Remodel Cost: $6,722

10×10 Bathroom Remodel Cost: $10,500
Here are the top elements that can influence the total cost of remodeling your bathroom.
Cost of Bathroom Flooring
According to HomeAdvisor, the average price for flooring is $450-$500 in a small bathroom. If you want to save on kitchen remodel costs, it's best to use luxury vinyl planks while choosing bathroom flooring ideas. This way, your budget will drop to approximately $250.
Besides, the installation of tiles is the most expensive element of a small kitchen remodel. Besides choosing an affordable tile alternative, stay away from intriguing custom designs that will affect your labor costs.
Vanity/ Sink/ Countertop
On average, a single vanity unit with the sink and countertop included costs about $800, including installation. It shows you can easily buy an affordable unit between $500 – $600. However, a double vanity can set you back by $1,000 or more.
Sink Faucet
You can use a medium-range product for about $150. Besides, the cost of installing sink lines and new P traps is about $160 (it can be between $50 and $161). Overall, you can plan for approximately $300 for your materials, depending on the exact brand you buy.
Shower Fixtures
Expect a decent shower head and faucet combo for $100-$200. You can select a hand-held showerhead (well enough for cleaning, especially when you don't have to wash your hair), rainfall showerheads, and water-saving kinds. 
Note that some shower heads increase water pressure so they can spread the water to a broader space. You should also keep aside 300 dollars for the installation charges. 
Toilet
You can easily find a reasonably priced toilet at $100 and one that is slightly premium for $300-$400. In general, you can buy one for $200 and then spend an extra $100 on installation. 
Shower and Tub 
It's where price tags can add up — introducing a new shower or bathtub. If you score a fiberglass unit for an affordable price of about $300 and $500 (approximately $800 when installed), you can then splurge on a custom shower. 
Here's a rundown, you can do a tile shower panel with a niche and a bench for $3,000 to $3,500. 
Plumbing and Layout Changes 
Relocating plumbing around can also drastically increase your budget resolution. On average, it can cost you about $1,800 to $2,000. It includes turning the jacuzzi into a shower or swapping a whirlpool bath for a freestanding shower with a more aesthetic appearance.
Bath Accessories 
Plan a few hundred dollars, including–materials and labor for your towel racks, hand towel holder, and toilet roll holder. If you buy a set online and install it yourself, you can save more than $100 by choosing these affordable bathroom updates.
However, ensure you upgrade the anchors as the online ones are plastic, and they don't work well. 
Affordable Ways To Complete The Remodel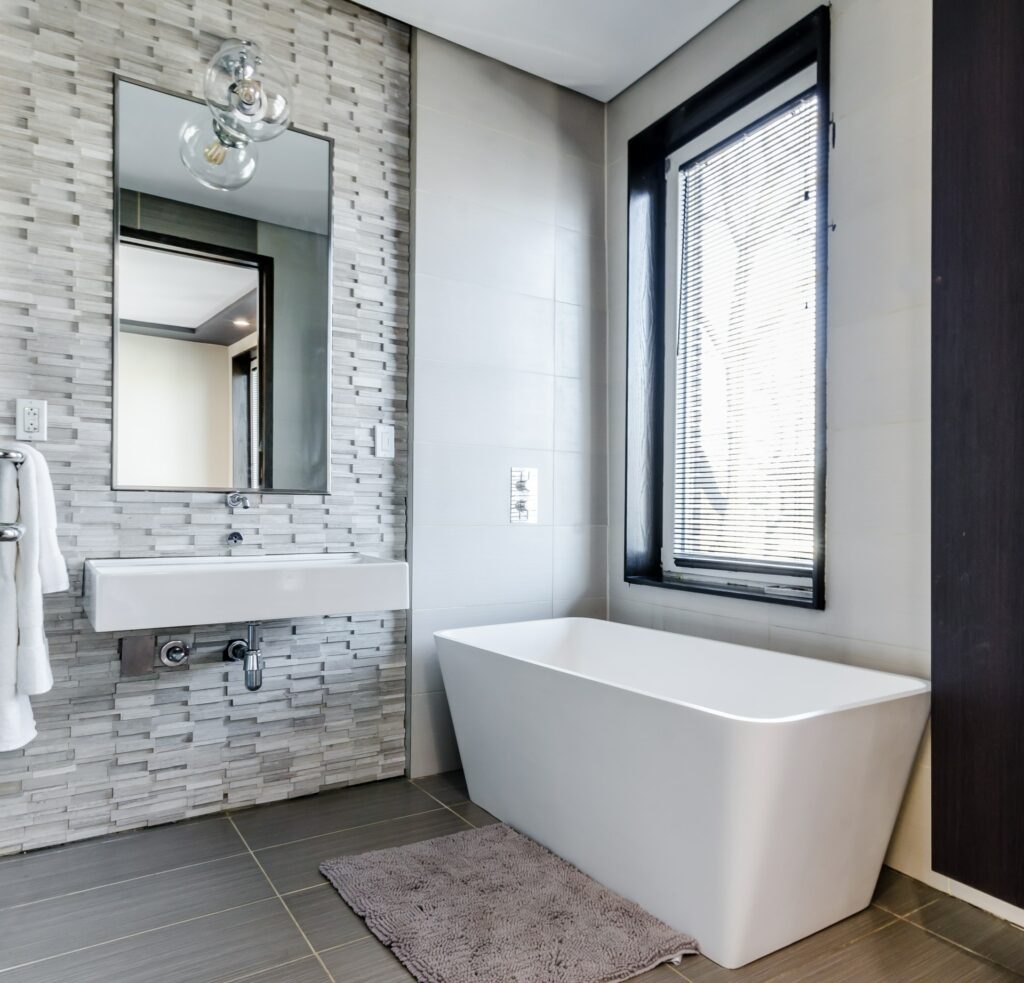 We've mentioned above the use of luxury vinyl floors, purchasing middle-range items, and installing your hardware. But fortunately, there are plenty more alternatives to save you money on your upcoming small bathroom remodel. 
First off, you can do your demo. Hiring someone to do the Demo can cost anywhere from $350 to $910 on a minimum. 
Another way to cut costs: Consider keeping the existing bathtub if it's still there. Instead of replacing them, try to refinish them. It will cost between $395 and $450, equivalent to the national average of $460.
Most importantly, think rationally. If you don't have to, do not demolish the entire bathroom. If the wall tiles and flooring are in good shape, leave them as they are. 
Moreover, if the bathtub is adding value to the new bathroom, do not rip it out for a freestanding shower. 
Tips To Remodel Your Small Bathroom Efficiently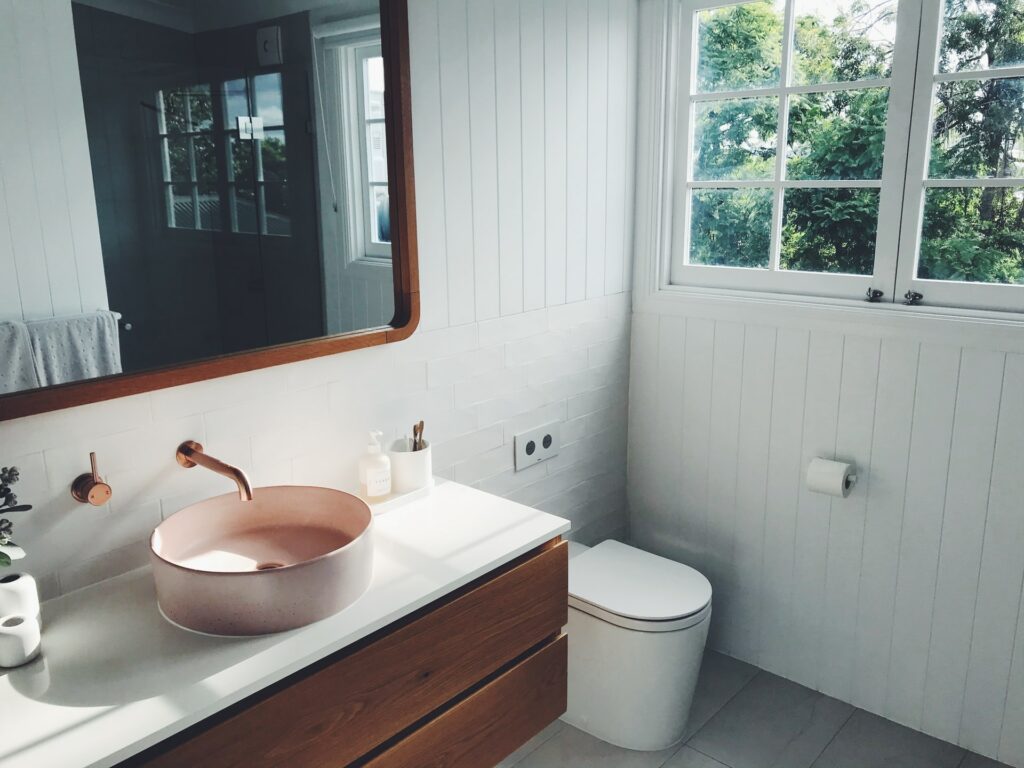 Choose A Spacious Vanity Over A Pretty Sink
These bathrooms are tiny, so it's essential to maximize bathroom storage. You can pick some vanity models with a drawer on the base and two doors above. It is an excellent way to maximize the space. 
Also, when you opt for pedestal sinks to make the room appear bigger, you compromise storage. So ask yourself, what would you choose if you were the buyer?
Neutral Color Palette 
The essential thing to do here is to paint your walls and tile a neutral shade. You can use a wide range of colors like gray, beige, cream, white, etc. Also, a new hybrid of gray and beige (greige) is preferable too. 
This way, if you genuinely prefer gray, you will love it. And if you like beige, it has beige in it, too.
Ditch the Bathtub
If your budget permits, designing a standout, luxurious shower can make buyers dismiss the actual size of the bathroom. 
However, what about the tub? Not having a tub in the main bath usually won't discourage homeowners as long as you have a bathtub somewhere else.
Select a Larger Tile 
Think twice while you gravitate towards small tiles if you're focusing on the small bathroom remodel cost. You can pick relatively small tiles that will make your bathroom feel more chopped up and cramped. Instead, select larger tiles that will make the room feel spacious than it is.
You must opt for a 12×24 tile to create the feeling of grandeur in the small space. Furthermore, you can even make a statement with 14×25 tiles by getting your bathroom tile right.