10 Ultimate Kitchen Remodel Ideas That Pay Off In The Long Run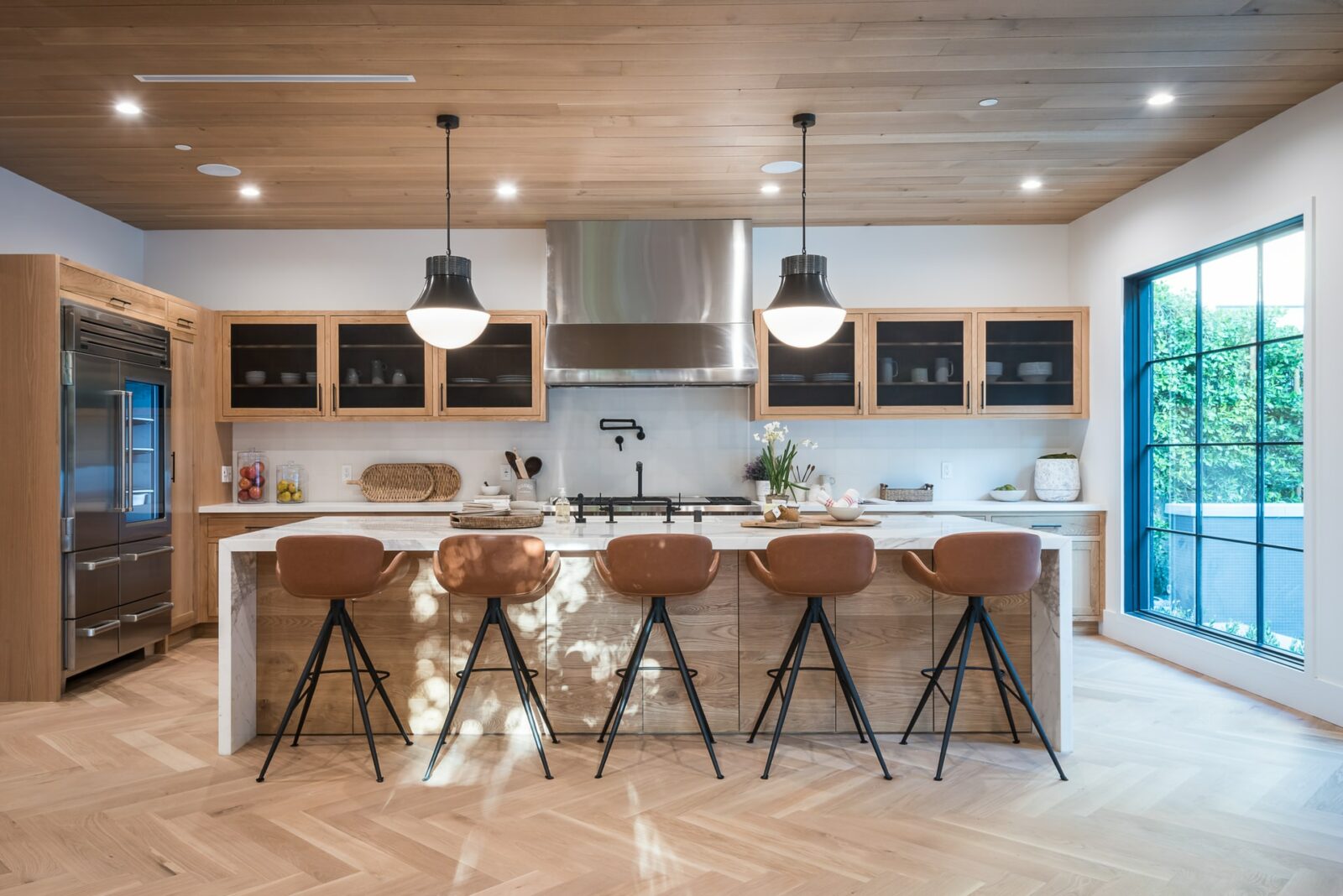 Upgrading your old cabinetry or adding a new backsplash is among the top kitchen remodel ideas that pay off for every kitchen space. 
When you're planning to remodel your kitchen, you will indulge in hours of discussion to develop different strategies. While some of them may add to your home improvement project, others may backfire if not planned out well.
Here are the top ten kitchen remodel ideas that you must know before initiating the process. 
1. Upgrade the Old Cabinetry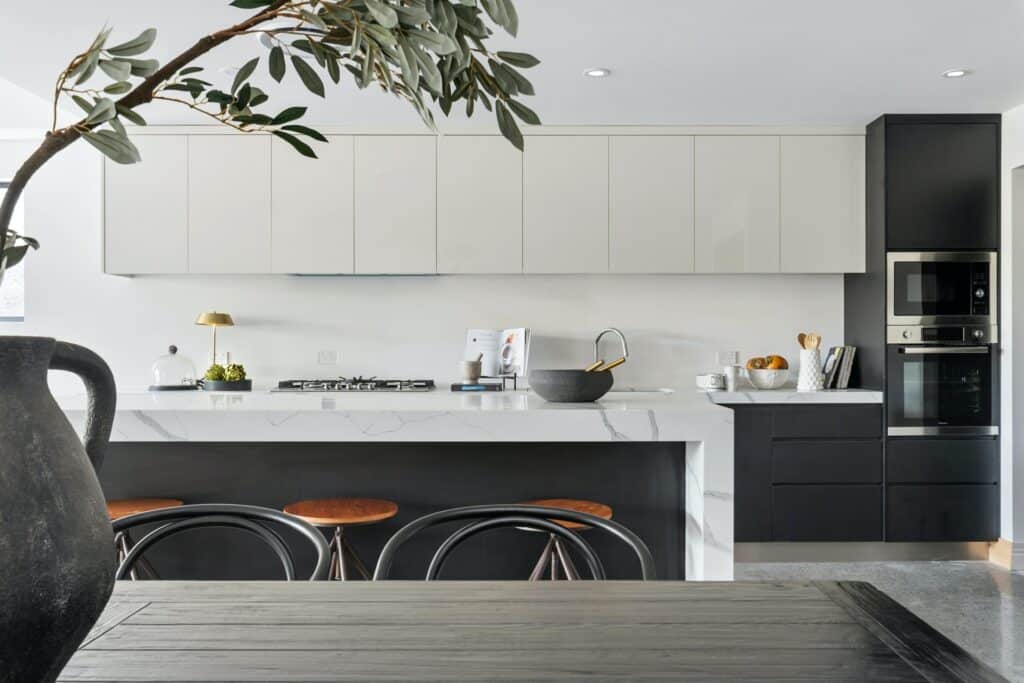 The kitchen cabinetry occupies a third of your kitchen space and is the first eye-grabbing element of your kitchen. Hence, while remodeling your kitchen, show special primacy towards it.
If the current cabinetry is worn off, appears dull in shading, and houses rusted metal hinges, instead of just repairing again, upgrade them all. While doing so, you can even try out newer designs and materials.
For example, refinishing your kitchen cabinets can give it a new and better state with a more meaningful space distribution. You can even choose a new material, this time for nicer aesthetics. 
To get everything done under budget, you can just upgrade the doors instead of the entire cabinet space.  
2. Focus on the Wall Colors
Though your kitchen will hardly have any visible wall space, you can't put down your guards here. Color is just like a spice to your kitchen that can do wonders if done cleverly and adequately. While most kitchen enthusiasts can't get over the all-white color scheme, there's nothing to worry about going opposite with an all-black scheme.
If not these two, put your imagination into work and think of the best color combinations to go with your versatile kitchen space. 
3. Don't Forget the Backsplash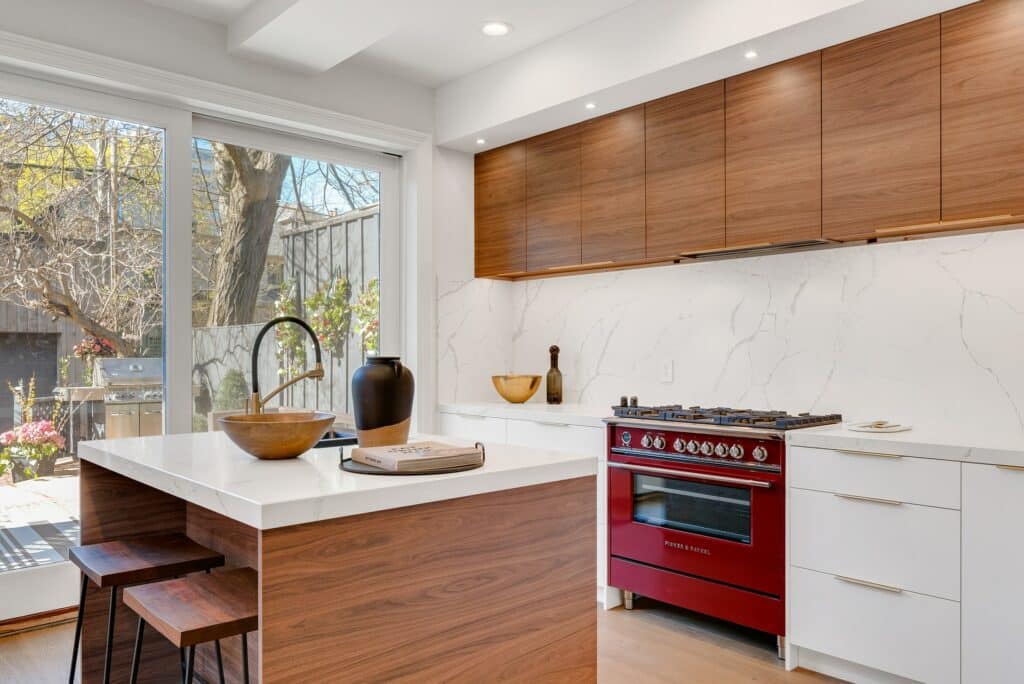 A kitchen backsplash is another low on cost and high on impact addition to any kitchen. While many readymade backsplash options are waiting for you in the shops, it's never wrong to spend some time customizing one.
Treated glass or metal or extended countertop, there are ample options to check out, but again, DIY can act as a game-changer here. 
4. Quartz Countertops Are Above All
Though there are no restrictions on choosing the kitchen countertop, quartz leads the pack in almost every aspect (except cost). Be it the gloss, resistance, strength, or durability; engineered quartz is near-perfect countertop material. 
Moreover, quartz is harder than natural stone and can bear the day-to-day kitchen scratches and high temperatures. Even after considering its high pricing, being among kitchen remodel ideas that pay off, you can get the cost covered in the house's resale value. 
5. Focus on the Lighting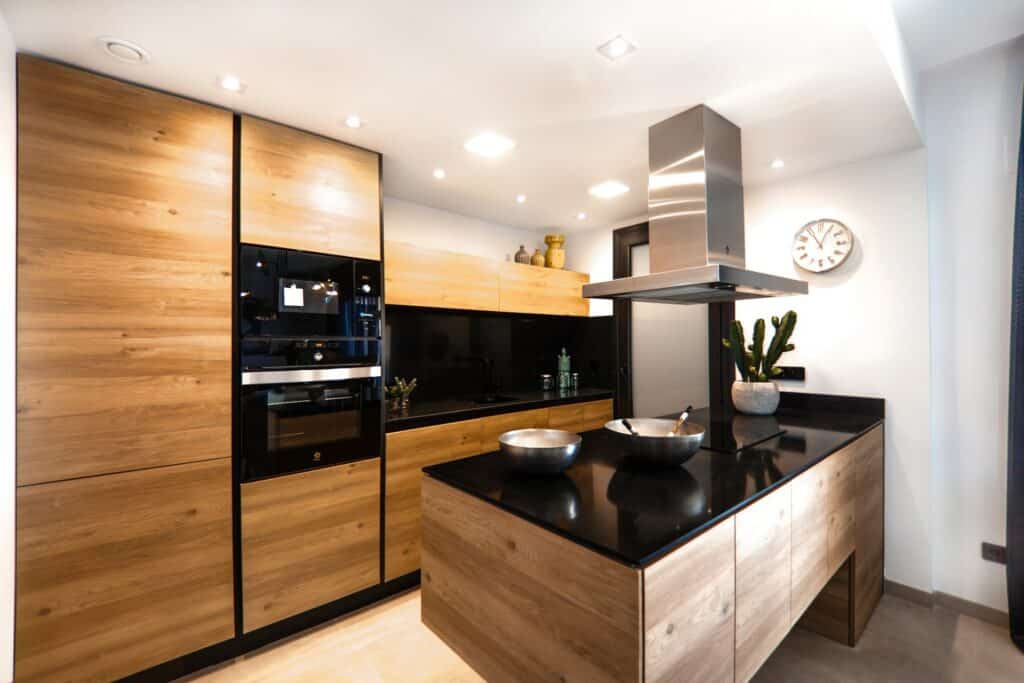 Often given less preference, your kitchen lighting is an important aspect of your kitchen remodel. However, the kitchen lighting is not only about the fixtures for illuminating merely the kitchen countertop.
Every nook and corner of your kitchen must have dedicated light fixtures in the form of timeless pendant lights, accent lighting, wall sconces, or recessed lights. 
Plus, going big and bold in terms of lighting is the best way to get out of the regular lighting boredom.
6. Smart Appliances
You may feel that kitchen appliances don't add much to your house's resale value, but it's not true to 100%. You may have seen advertisements for better dishwashers, better refrigerators, and better ovens. All these may seem highly addictive at first sight, but you'd resist. 
If you wish to upgrade your current range of appliances, swap them with greener ones. Not only are they electricity efficient, but they also tend to add to the house's resale value.
7. Free Some Floor Space
Your kitchen may not have ample walking space, and freeing some is a critical kitchen remodel idea that pays off. This is because while remodeling, you can't add extra space to your kitchen, and even if you wish to do so, it'll go above your budget.
Hence, freeing some unnecessarily occupied space is the only way possible here. Examine your kitchen cabinetry and look out for those fixed bottom cabinets that can go above the countertop.
If nothing is possible, you can shift some bottom cabinetries out of the kitchen and store rarely used items there. 
8. Focus on the Kitchen Flooring
Similar attention should be given to kitchen flooring as much as the other kitchen aspects. Today, there are numerous kitchen flooring ideas and materials available to choose from, making it among the top kitchen remodel ideas that pay off.
If you are looking for something trendy, durable, easy to clean, and rustic, you ought to consider hardwood laminates. Such a material ranks higher above its counterparts and is a cost-effective option.
Further, if you have a wooden backsplash and wooden countertop, the same material flooring will blend more perfectly, and this is another kitchen remodel idea that pays off handsomely. 
9. Sliding Doors
Today, sliding doors are in much demand, and there are several reasons behind this. For example, sliding doors undergo minimal wear and tear; they occupy very sleek space and that too around the walls, and most importantly, sliding doors makes the kitchen appear spacious.
If you are thinking about the same for your kitchen, here are some suggestions. While selecting a sliding door, don't choose a heavily built version. Glass is not a suitable material as it can crack or break easily, and it should slide freely. 
10. Add a Kitchen Island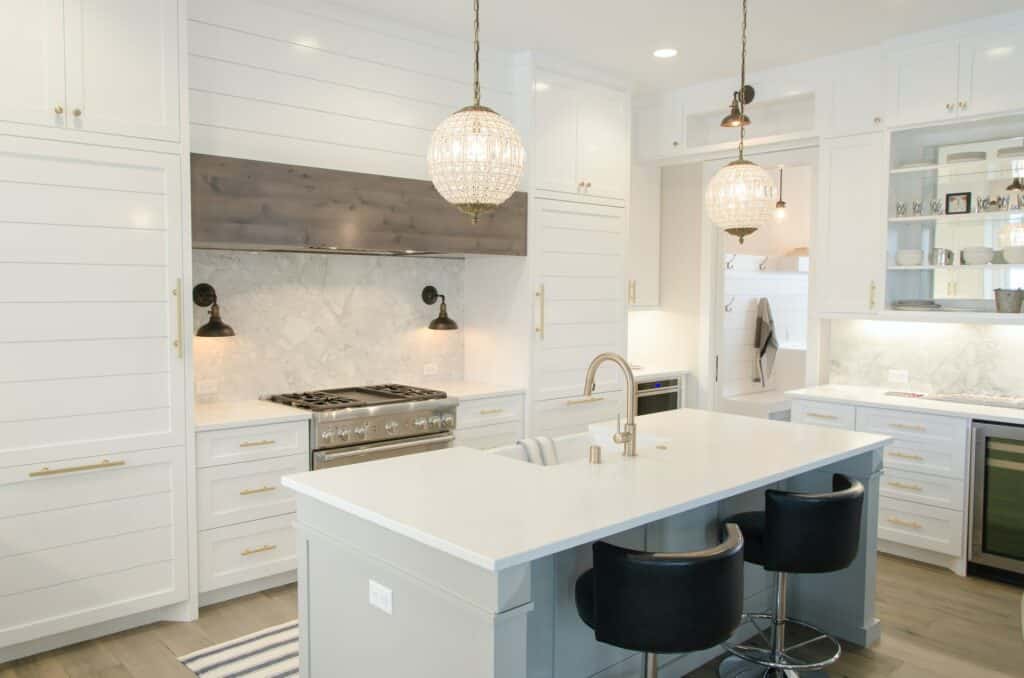 A kitchen island is among the top kitchen remodel ideas that pay off for any kitchen with limited counter space that's not sufficient for the regular kitchen chores. It likewise opens up extra space for kitchen appliances as well. This includes the food processor, oven, dishwasher, etc. 
In general terms, it's a freestanding platform set at the center of your kitchen. Its addition modernizes your kitchen and offers extra space for carrying out your day-to-day kitchen chores like chopping, blending, processing, etc. 
However, it's crucial to take cognizance of its size and the available kitchen space. An ideal kitchen island should not appear too small, nor should it seem oversize.