Home » Inexpensive Options For Kitchen Flooring For Your Next Remodel
Inexpensive Options For Kitchen Flooring For Your Next Remodel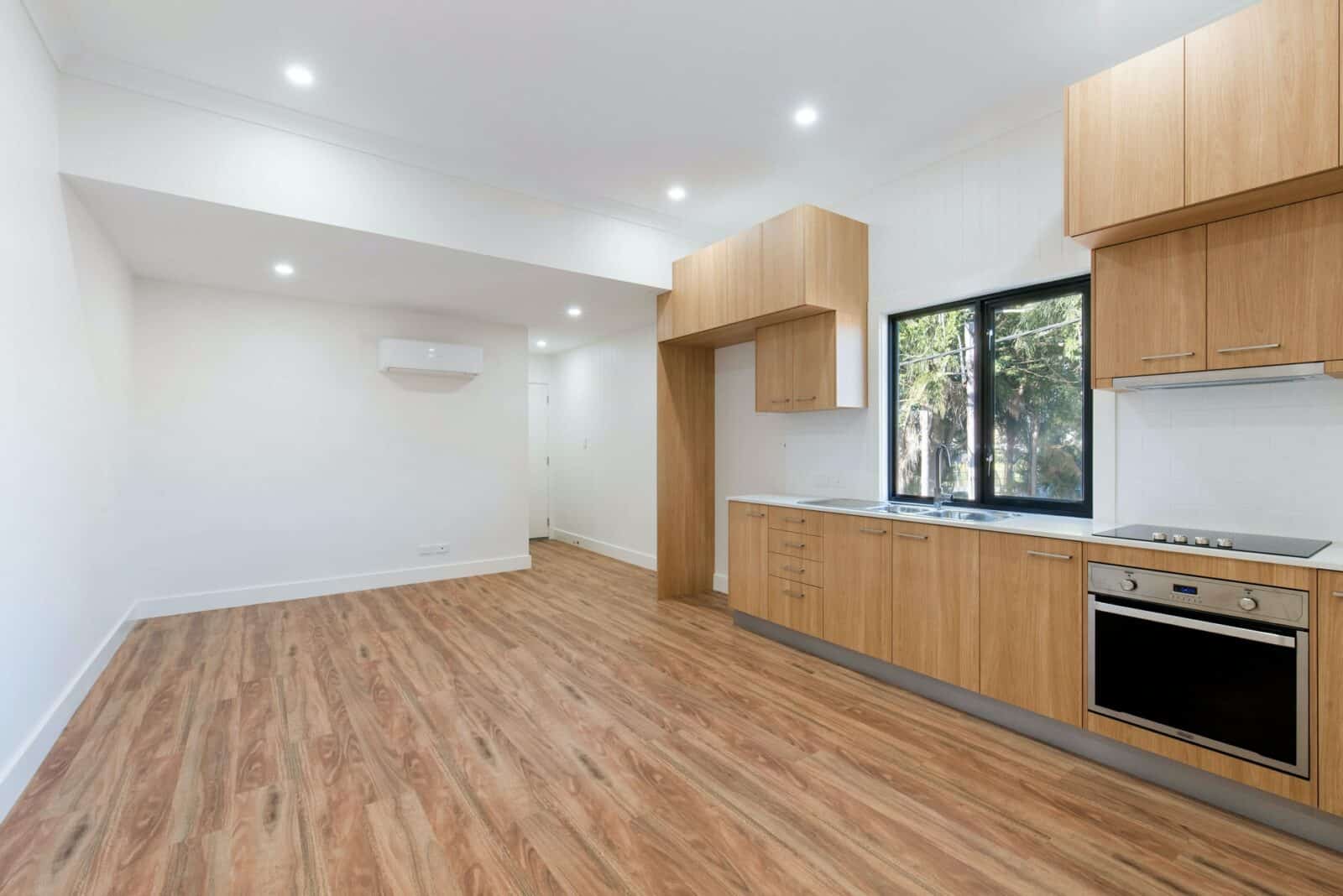 The first phase in selecting a new kitchen flooring option for your kitchen remodel is assessing your budget. There's a lot more to remember than the cost per square foot when deciding on a few inexpensive options for kitchen flooring. 
Moreover, some floor coverings require expert installation, which can instantly add to the overall cost of kitchen flooring. Furthermore, several flooring options have limited lifetimes, reducing their affordability.
For instance, splashes and stains can cause floor collapses, so installing durable kitchen flooring is also a smart option. Hence it's important to also look for durability while looking for inexpensive options for kitchen flooring.
Special Factors to Consider
The kitchen, unlike other areas of the house, is something you use regularly. For instance, you can use it for grocery handling and storage, group or family gathering, or simply as a social hub for events. The high footfall and traffic make the choice of the best kitchen flooring all the more important. 
Waterproof
It's no surprise that the kitchen prone to humidity daily. Humidity is a vital concern that affects every surface in the kitchen, particularly the floor: from dishwashing, sinks, dining, and daily foot traffic. You cannot underestimate the importance of waterproof flooring while remodeling your kitchen.
Durable
Similarly, a durable floor is also necessary based on the number of children, adult, and pet feet that travel through the kitchen every day.
Anti-Slip
Just like in a bathroom, all that humidity on a kitchen floor can be a recipe for disaster. When there is excess moisture on waterproof flooring options, they become excessively slippery. For kitchen flooring, you should also consider non-slip choices.
Remember that consulting with a flooring and remodeling specialist will assist you in identifying certain factors and guiding you toward the right inexpensive options for kitchen flooring. Considering the special factors mentioned above and the cost, let's inspect a few inexpensive options for kitchen flooring that perform well. 
Hardwood Floor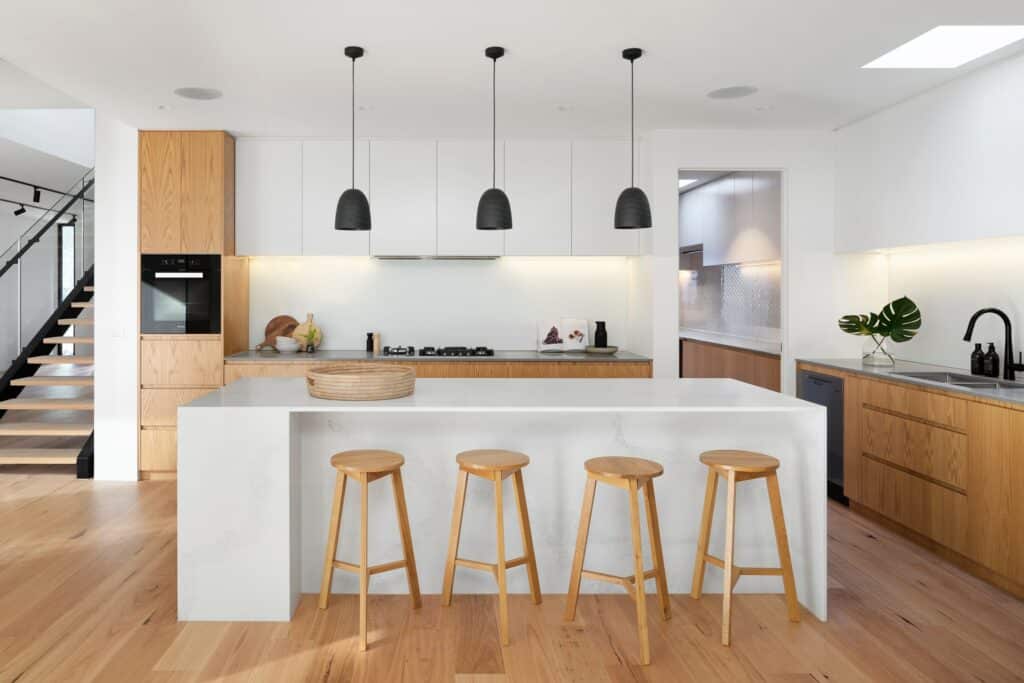 Many homeowners have been choosing hardwood flooring in homes for years, and they are still a luxurious and common option. A simple reason behind this is that solid hardwood floors are water-resistant, sturdy, warm, and attractive. However, hardwood floors are not impervious to water. Solid hardwoods are water-resistant when you finish them properly, but long-term moisture contact can weaken them. 
You should wash spills and stains as early as possible, but a laminate or engineered hardwood floor with non-water-resistant bases will still withstand further exposure. Despite this flaw, hardwoods make an excellent kitchen floor. You can also create several styles over time by refinishing them, either to fit the flooring or to give the kitchen a distinctive appearance.
Laminate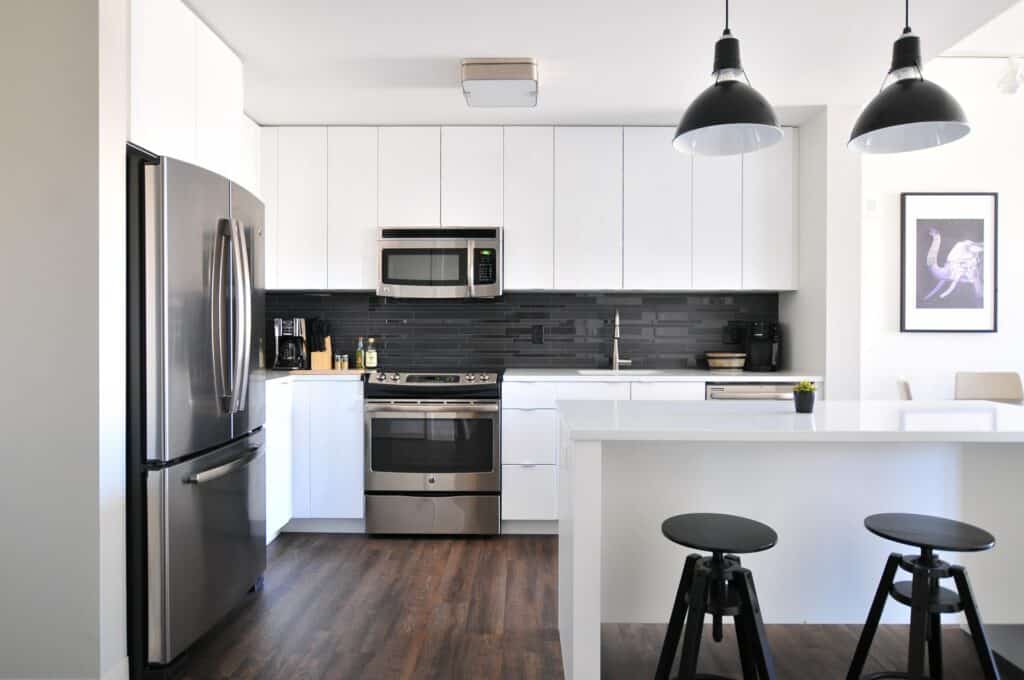 Laminate kitchen flooring, like hardwood, is usually a warm, water-resistant option for the kitchen. Since they're not waterproof, homeowners should remember this when choosing laminate. Laminates have often been among the top inexpensive options for kitchen flooring.
However, many flooring manufacturers now sell "waterproof laminate," which has a durable core made of waterproof material that offers sturdiness and strength. These innovative laminates have all the benefits of conventional laminates, including installation flexibility.
Lighter finishes, similar to hardwood, will be common in 2021. The design display will be led by gray washes, light woods, and hybrid shades. Search for planks with longer lengths (up to 36" and 48") and smaller planks (as wide as 8"). to be a common choice for many wood and wood-like laminates. 
Tile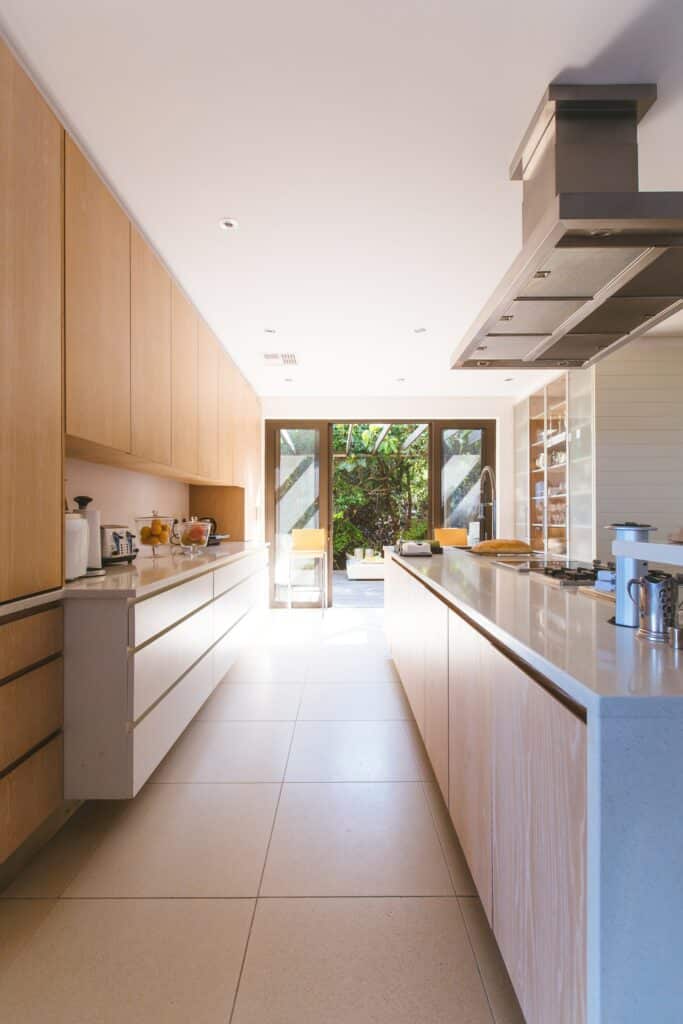 Tile flooring has traditionally been the go-to alternative for wet areas because of its iconic and durable appearance. If you properly install, grout, and seal tile, it will last a lifetime or even longer. Tile is the most common kitchen flooring alternative for most kitchen remodeling projects.
Since there are so many types of kitchen floor tiles, it's critical to recognize the variations so you can narrow down your choices to a few that you like. Here are some of the most common and inexpensive options for tile kitchen flooring.
Ceramic
For kitchen walls and floors, ceramic is among the most versatile and widespread tile options. Manufacturers derive ceramic tiles from natural sources, such as clay, and bake them to a finish of your choice. There are several designs, shapes, colors, and textures to choose from.
In most kitchen remodels, ceramic tiles can withstand stains, splashes, and messes. Although these mishaps will not harm the tile, they will stain the grout, so you need to clean it as soon as possible.
Natural Stone 
Natural stone is yet another popular inexpensive options for kitchen flooring. Stone tiles (say marble, granite, etc.) are available in many colors on the higher end of the price chart. However, if you choose tile over slabs, it can be an excellent kitchen flooring option.
However, natural stone tile requires a little more attention than porcelain or ceramic tile. Typically, you should seal it after installation and re-seal it at periodic intervals as years roll by. However, with proper maintenance, they can be a timeless and durable addition to your kitchen.
Vinyl
In recent years, vinyl has become one of the most common flooring options, and it shows no sign of stopping down in 2021. However, several people looking for kitchen flooring are unfamiliar with this trendy vinyl flooring variant. 
Vinyl flooring, which was once solely a commercial venture, is now most commonly available in tiles and planks. Homeowners now refer to current vinyl variants as LVT or LVP. These letters stand for "Luxury Vinyl Tile" and "Luxury Vinyl Plank," respectively.
Both styles of vinyl are completely waterproof, and you can place it floating over the subfloor. They're a fantastic pick for kitchens and bathrooms, and you can even use them in your basement's kitchen. Let's face it, if you do, that's fantastic!
Though vinyl flooring is softer than other flooring options (think ceramic tiles), it is still a durable and long-lasting choice. The most successful vinyl variant: the wood look is among the hottest styles for 2021. In fact, vinyl that looks like solid hardwoods is driving the market, as it gives consumers the look of wood while being smoother underfoot and highly durable.